Cassina Sofas
Posted on 11 September in Italian Home Design
Italian Furniture Guide, Best Italian Designer, Italian interior design, mix&match, Best Italian Sofa Brands, Design Inspirations, Best Italian sofas, Interior Design Inspirations, furniture design, moodboard interior design, Italian Furniture Prices, cassina Sofas, Cassina Furniture, Italian Living Room Design, Cassina Inspirations, Cassina, Cassina Compositions, Sofas Design, Italian Design, Italian sofas design
Three silhouettes that distinguish the famous three designers who have revolutionized the concept of the sofa. Each of the three Cassina sofas that we have chosen finds its place in a living environment that emphasizes its formal characteristics. Discover with us how you can create and customize your favorite Cassina sofa.
Mix&Match: Cassina sofas
Founded in 1927 by brothers Cesare and Umberto Cassina, in the 1960s the company gradually established itself worldwide thanks to important collaborations with the masters of design, starting with Gio Ponti, followed by Le Corbusier, Franco Albini, Gaetano Pesce, Philippe Starck, just to name a few. Cassina has marked the history of Design, and continues to produce icons of the Modern Movement in a constant dialogue between past, present and future.
Characterized by warm and welcoming forms, Maralunga Sofa is a masterpiece of innovation and simplicity designed by the master Vico Magistretti in 1974.
Met Sofa, designed by Piero Lissoni, is an elegant and formal sofa with a minimalist design and a pure geometric line.
Designed by Patricia Urquiola, Sengu Sofa is conceived to encourage physical and mental intimacy, thanks to open forms that foster conviviality.
For each of the Cassina Sofas, we chose materials, textures and estimated a final price. Moreover, with the purpose of showing you possible compositions with other Italian brands, we have developed for you three different style solutions. But the variety of compositions is infinite and Esperiri is here to help you create the right Mix&Match according to your tastes.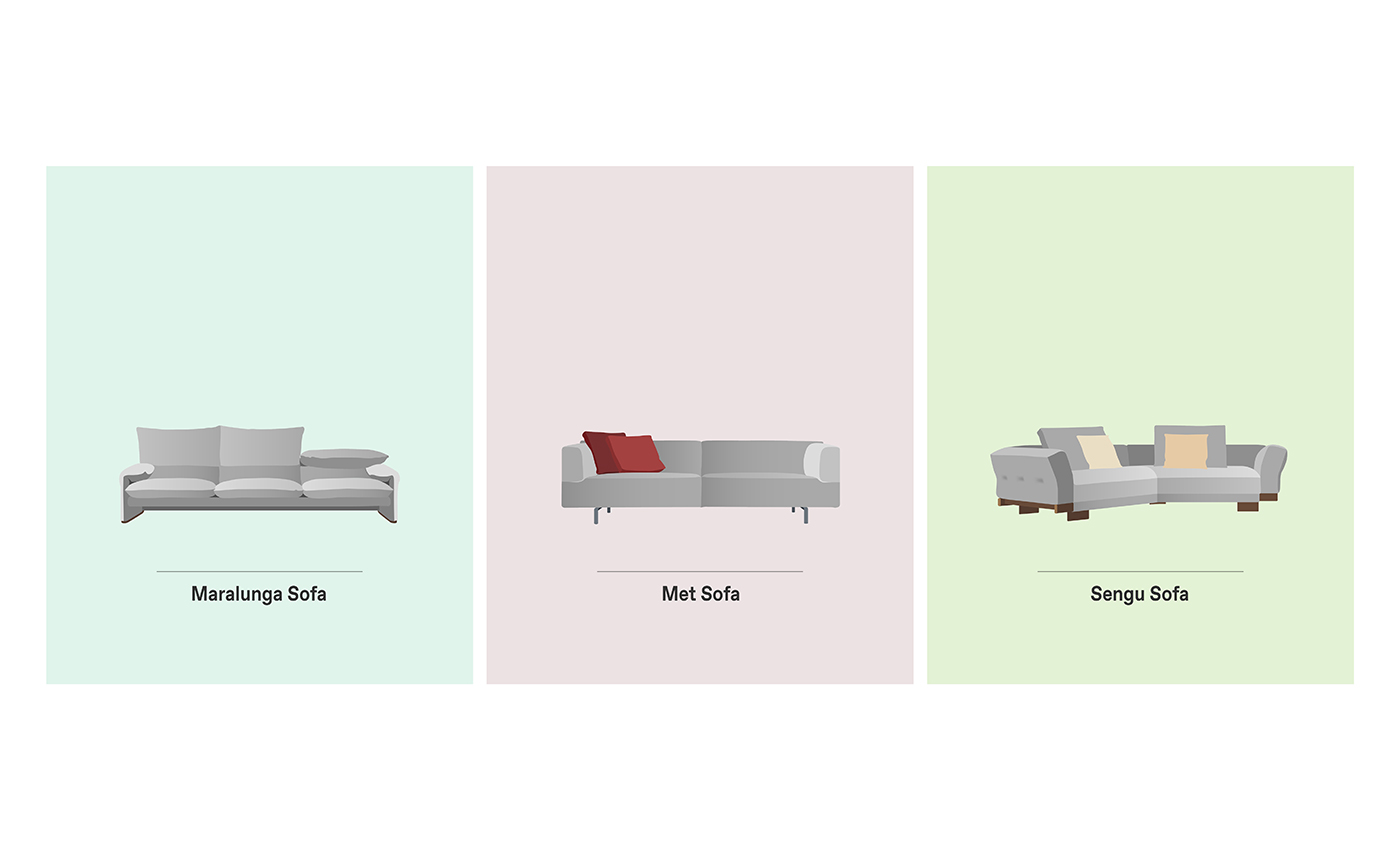 MARALUNGA Cassina Sofa
After more than 45 years, the Maralunga sofa is still very up-to-date, a revolutionary sofa in its time which is still teaching the art of transformation. Maralunga lends itself to both conversation or relaxation thanks to its flexible backrest, which is easily adjustable thanks to a bicycle chain that gives structure and movement. A simple gesture can fold the backrest from high to low and thus adapt it to the needs of the user.
This icon of Italian design, created by master Vico Magistretti in 1974 and revisited in 2014 on the occasion of its first 40 years, in the three-seat Maxi version reaches a total price of 6,365 euros.
The soft and dynamic shapes are accentuated by a chaise longue that lights up the room and adds a pinch of spice: the Antibodi designed by Patricia Urquiola for Moroso. To match this eclectic style, we paired a Kyoto coffee table designed by Gianfranco Frattini for Poltrona Frau and the iconic Parentesi floor lamp by Castiglioni brothers for Flos.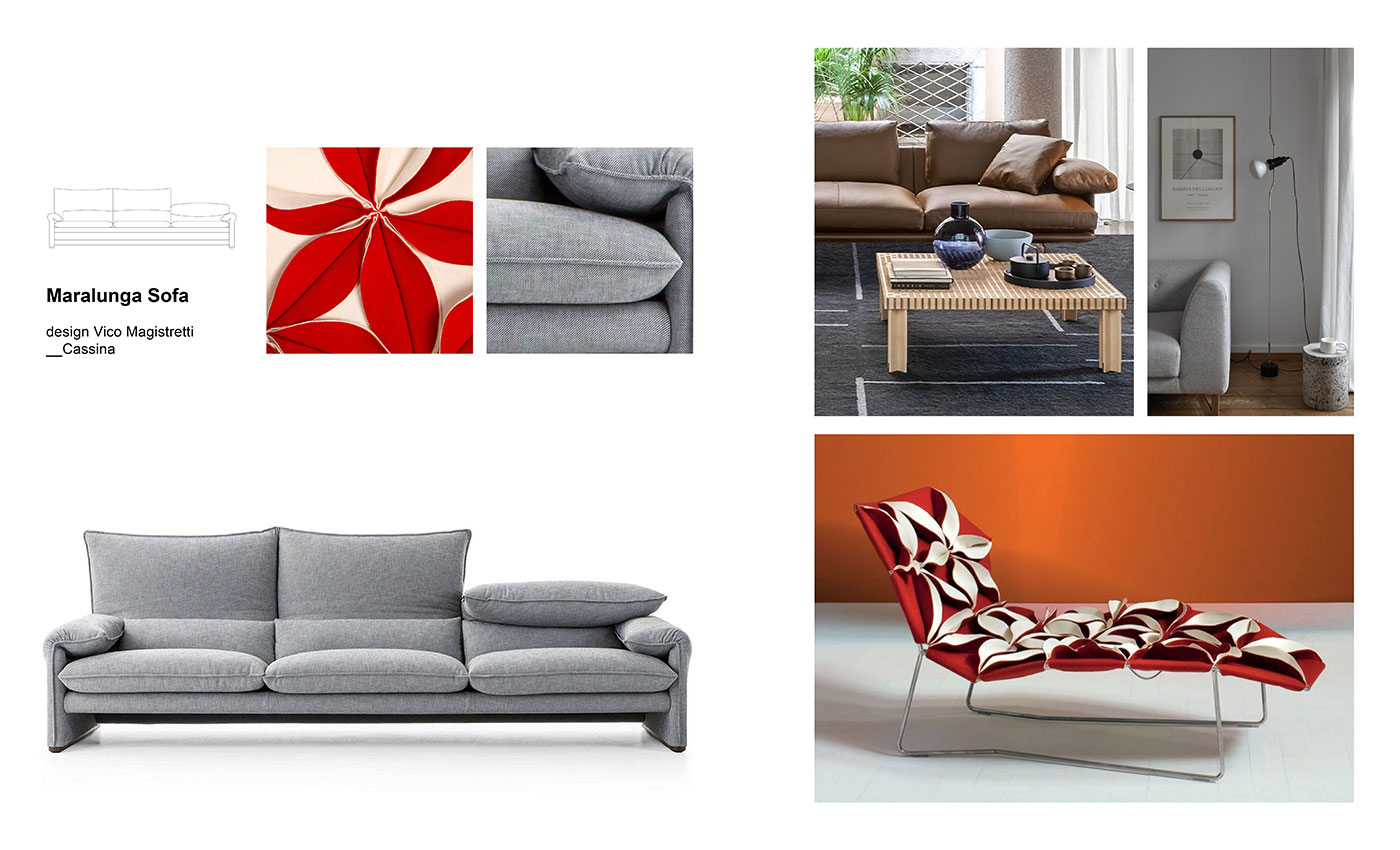 Here we find a first living room with an eclectic style, with warm and contrasting colors. A dark terrazzo floor that highlights the objects in the room and the bluish-green colour of the walls. Four design objects, each with its own strong identity, but linked together in a cozy and convivial environment where you can host friends and relax.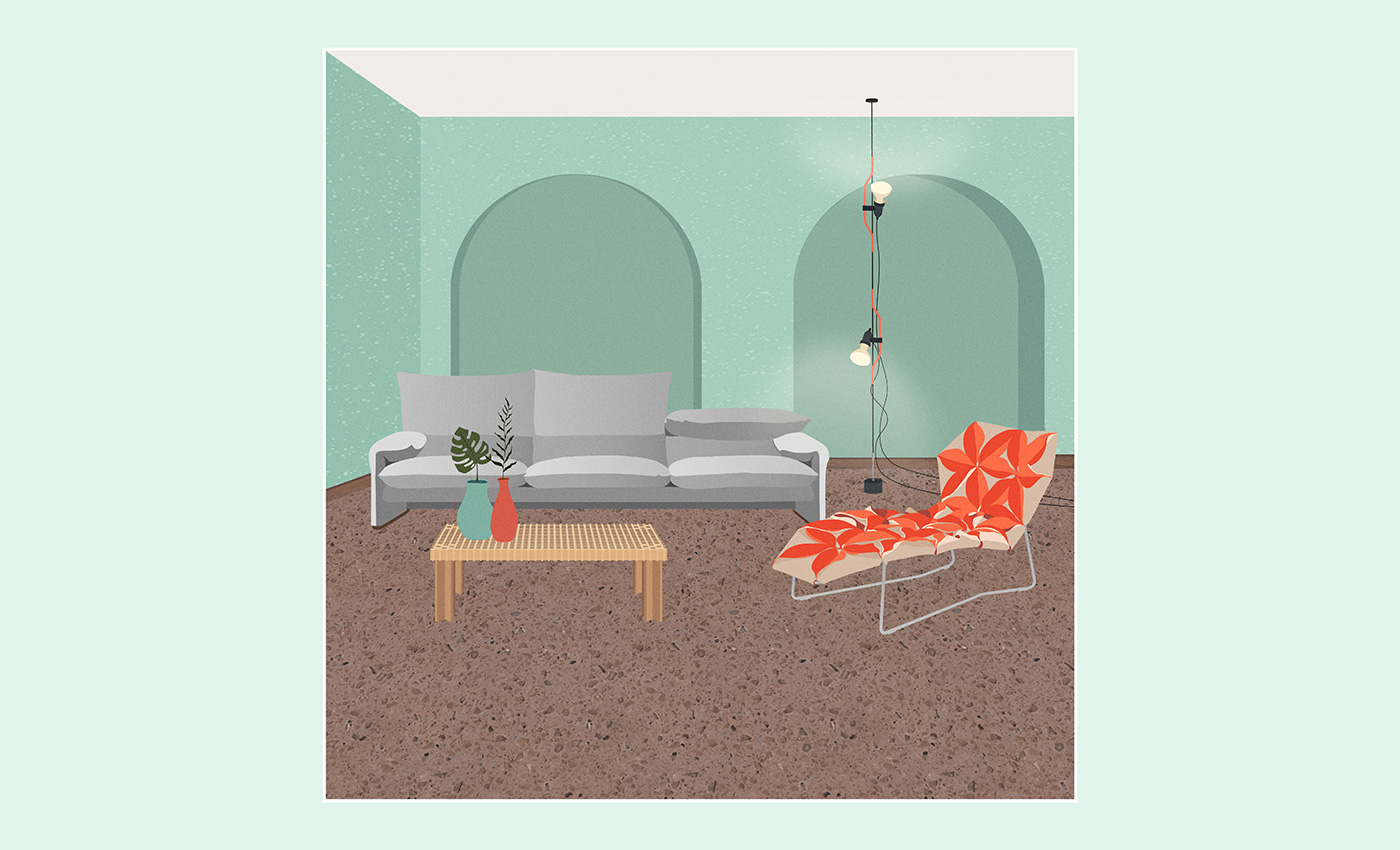 MET Cassina Sofa
Piero Lissoni brings an architect's discerning eye and an art director's sense of style to the iconic Met sofa. A modern look given by tubular metal feet and an elegant, geometric interpretation of the seat, characterized by a low silhouette, a deep seat, and sculptural armrests that almost meet the top of the back cushion, creating cozy corners for relaxing.
We have chosen for this seat, an icon of functional design, a fabric with warm shades of gray reaching a total price of 6,070 euros in the 250 cm long version.
The tones of gray and metal tubing typical of rationalism, are accentuated by a selection of Italian design furniture that made the history of the twentieth century. First and foremost, the D.555.1 table by Gio Ponti for Molteni&C designed in 1955, contemporary with the Luminator floor lamp designed by Achille & Pier Giacomo Castiglioni for Flos. To add volume and dynamism, we have selected a bookcase awarded the Compasso d'Oro in 1991, contemporary with the Met sofa as well, the Joy modular bookcase, also designed by Achille Castiglioni for Zanotta.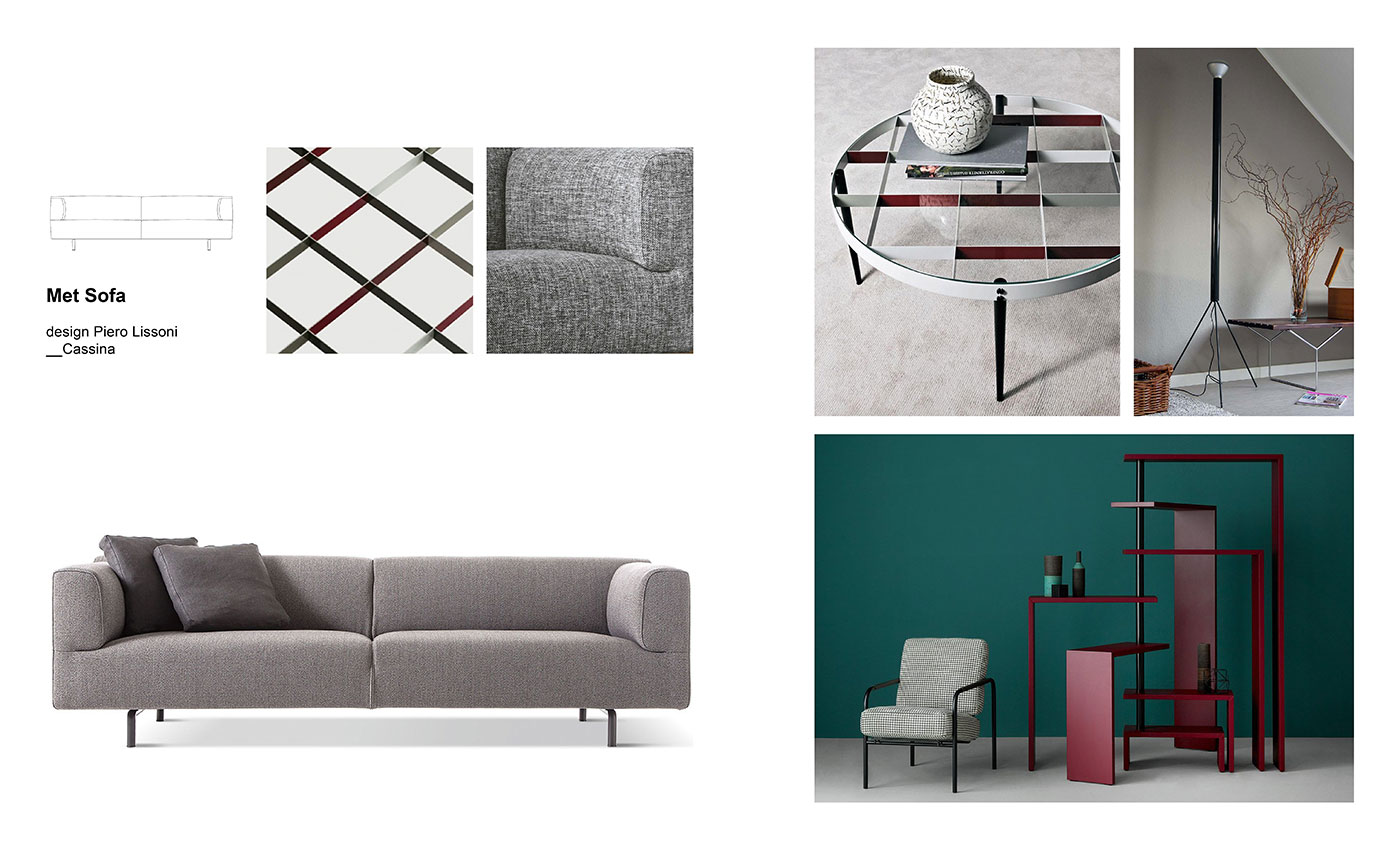 Four sculptural objects with geometric shapes find their place in this industrial-style living room characterized by an oak parquet floor typical of the Nordic style and a back wall covered with 3D shapes in blue tones that contrast with the bordeaux details of these icons of 20th-century design.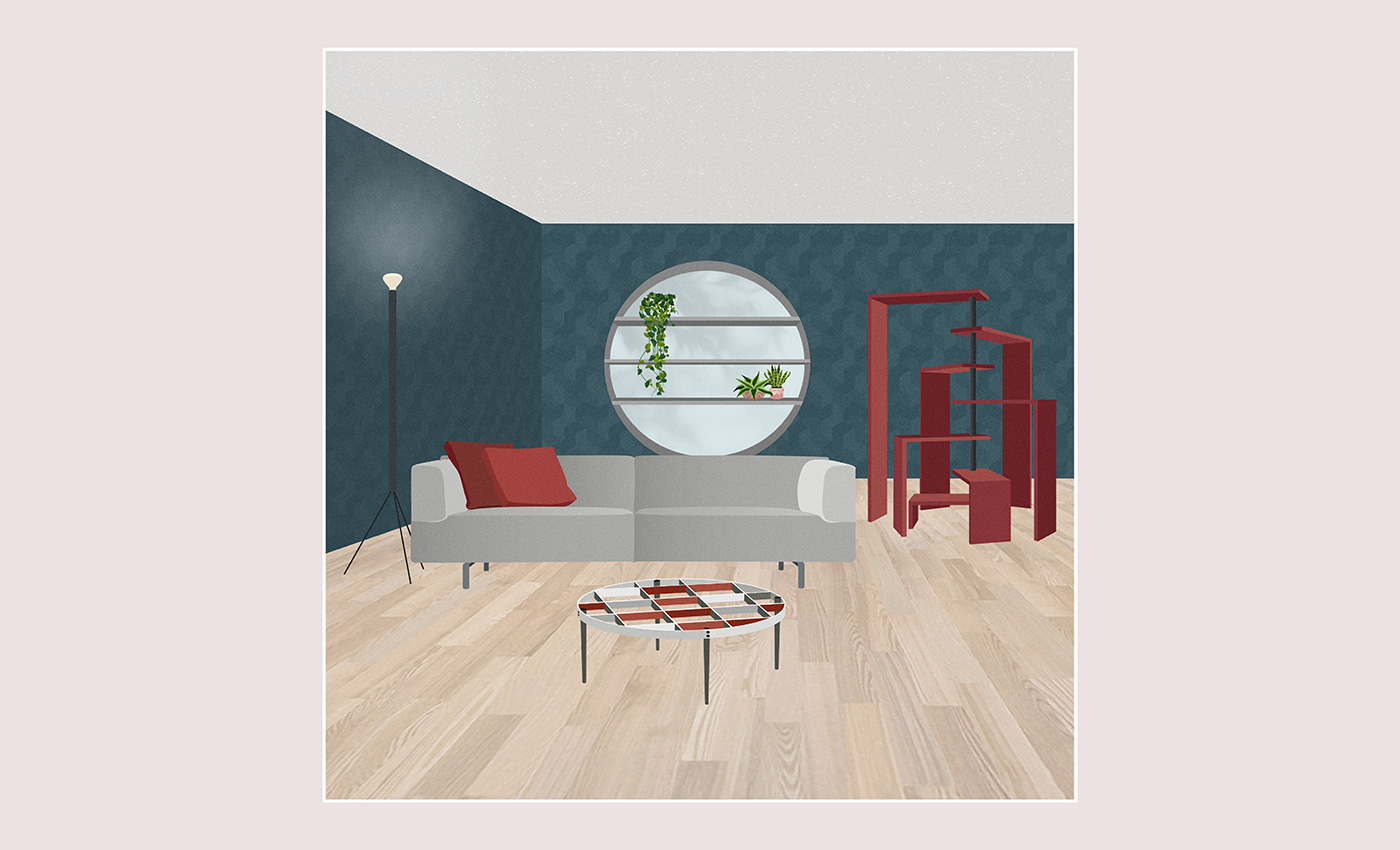 SENGU Cassina Sofa
Sengu Sofa by Cassina, designed by Patricia Urquiola, is a domestic sofa with a delicate design and generous volumes, declined in different compositions, which allows you to rediscover a convivial and intimate dimension, facilitating conversation from one side of the room to the other thanks to its open forms.
Taking inspiration from the Orient, Patricia Urquiola chooses natural materials and essential forms, transforming the living room into an environment where the sofa takes the central and flexible role in the house, a meeting point in sociability. The version we chose for this composition is priced at a total of 7,360 euros.
To enhance the details in Canaletto walnut wood we have combined a Gogan coffee table always by the same talented architect Patricia Urquiola, designed for Moroso. A Bolha pendant lamp by Kundalini and a Hilton screen for Porada frame the room and provide plays of light.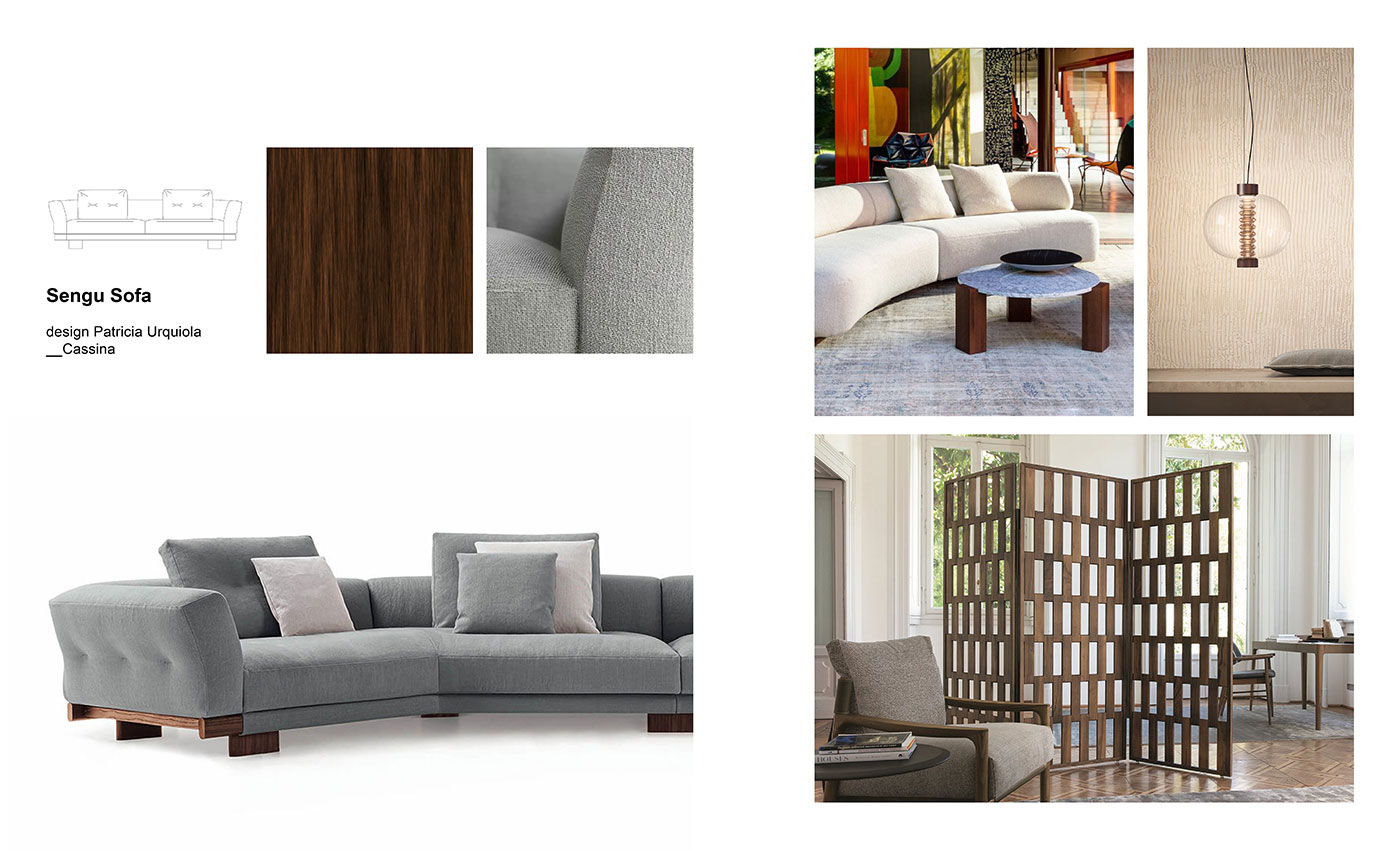 Immersed in a tropical environment with warm and earthy tones, a perfect balance between materials, colors and nature. Everything is balanced and in harmony with the protagonist of the house, the Sengu sofa by Cassina. A place that is wild and exotic at times, but capable of giving tranquility and peace to welcome pleasant chats with friends and family.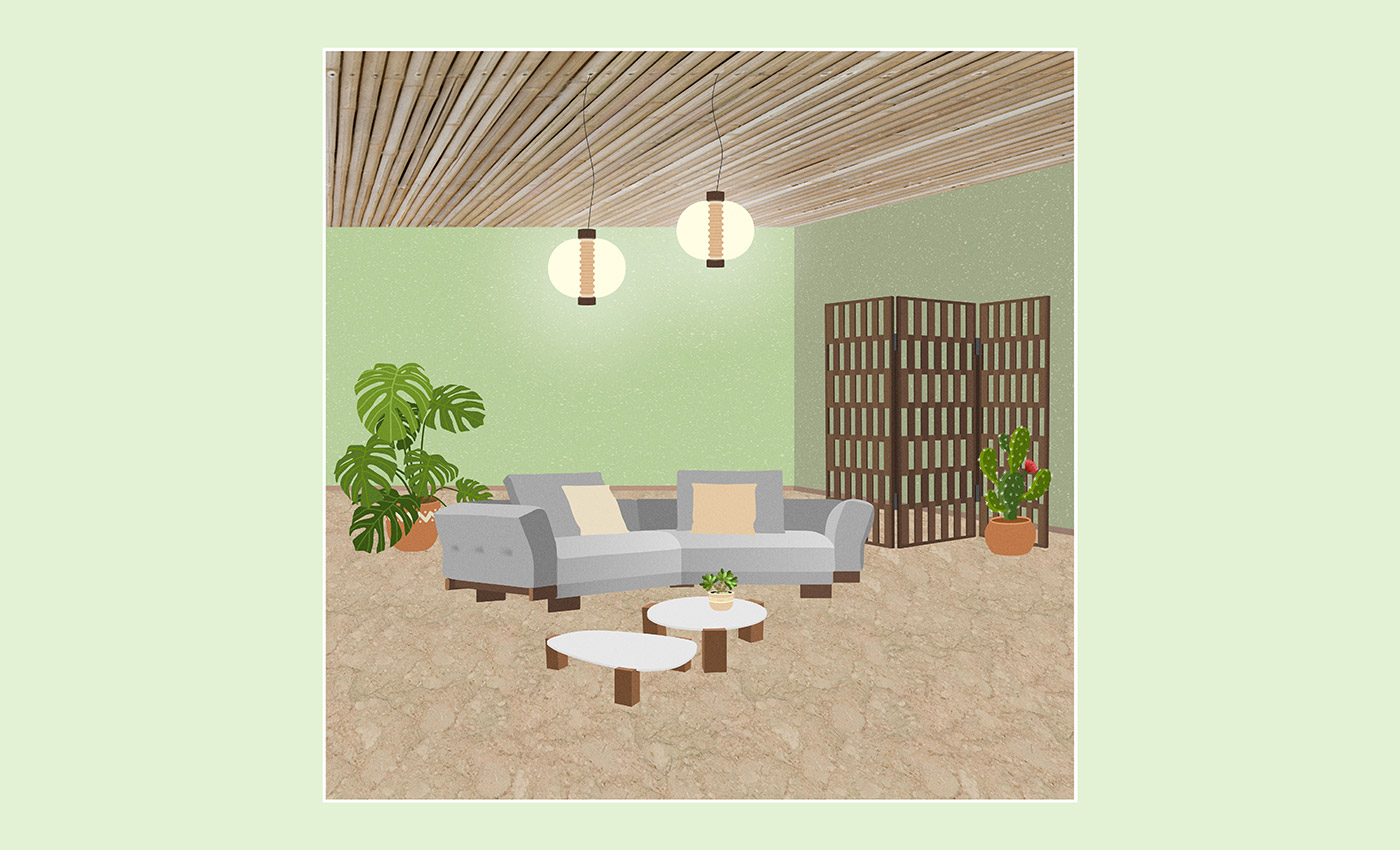 Discover Cassina Sofas
Volage
If you are looking for news for your home, consult our catalog of Italian designer furniture and our careful selection of Italian designer sofas to find the right inspiration and furniture that best suit your needs.
Immerse yourself in the world of interior design and discover our proposals for Italian living room style: elements with a unique and authentically Italian design, precious textures and high quality materials are just some of the features that you will find in the solutions that our interior designers have created to show you how to furnish the rooms of your house in a unique way.
With us your interior design project will have no limits! Rely on our services of Italian Interior Design, Italian Furniture Supply and Online Interior design to build the home of your dreams.
Your unique Interior Design Project developed by Italian Professionals.
Discover and shop Made in Italy while living the Italian lifestyle in Milano.