Top 5 Milan Design Districts
Posted on 01 April in Milan Design Guide
Esperiri Milano, Milan Design Week, Fuorisalone Milano, MDW19
Each April, Italy's design capital prepares to embrace exhibitors and guests visiting Salone del Mobile and Fuorisalone events. It goes without saying that there's an air of chaos, despite the extensive organization and planning that goes into orchestrating this annual occasion. Judging by the past few years, Milan Design Week 2019 will surely break the records of attendees as well as exhibitors at the furniture and design fair.
"The Milano Design Week is a unique event, in which business and culture become the virtual model for an Italy that functions, where the industrial system and the institutions are working in sync towards a common goal."

Claudio Luti, President of Salone del Mobile.Milano
Top 5 Milan Design Districts during MDW2019
If ignorance is bliss, than you can attend Fuorisalone 2019 events with an open mind. However, it could be helpful to have a clear understanding of the design districts to better grasp the relevance of the exhibitions, brands, and designers. Each of the Milan design districts has their own personality and focus. Learn more with this easy and efficient guide to the various design districts.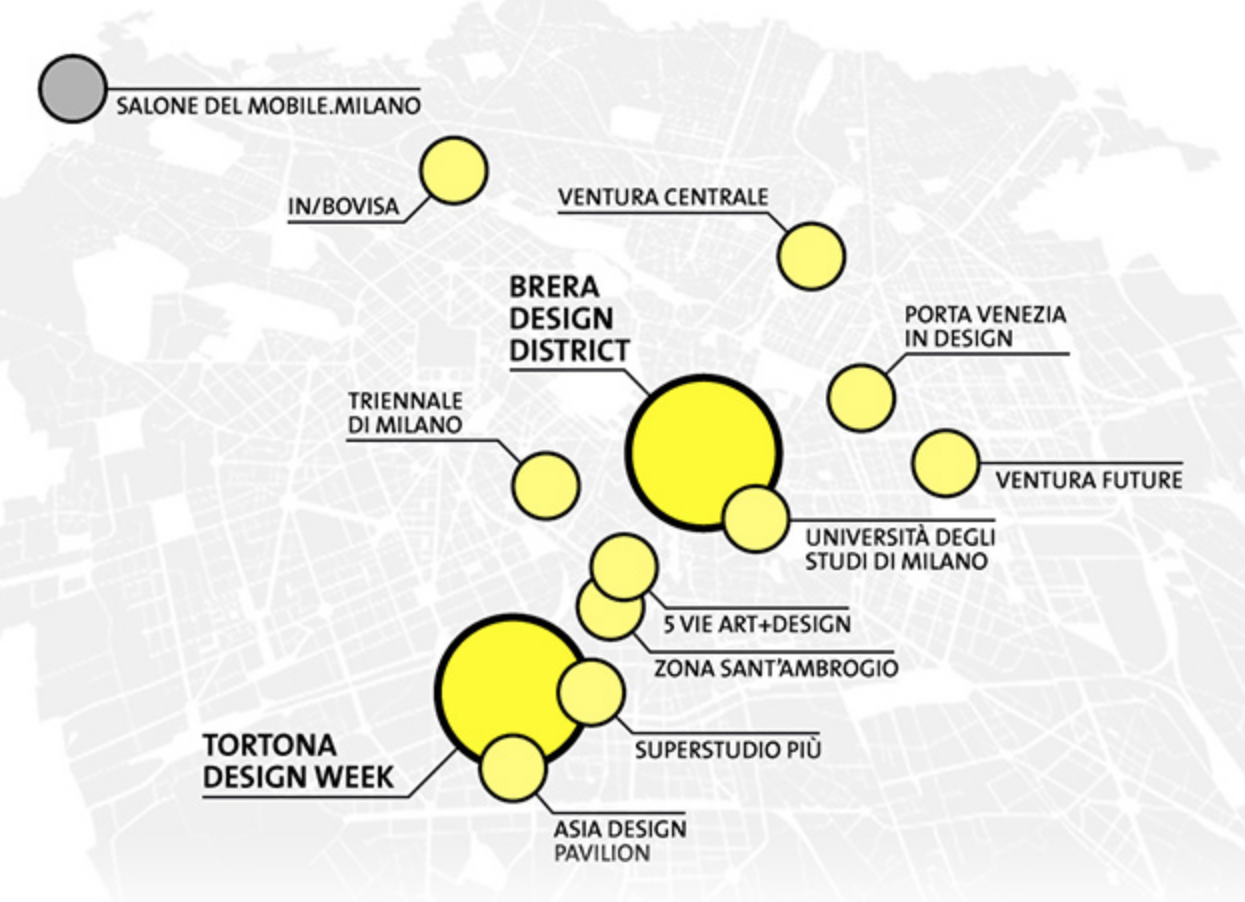 Tortona Design Week

This zone markets itself as Tortona Design Week. Zona Tortona is a year-round hub for design, fashion, and culture. There will be 100+ events hosted at their partner locations, including MUDEC. Superstudio Group is made up of Superstudio 13 and Superstudio Piu. They are essential venues to experience in this Fuorisalone district. This year they will host the Lexus Design Award, which includes an innovative installation entitled: Leading with Light. Two other events not to miss will be hosted at the Asia Design Pavilion and Armani/Silos.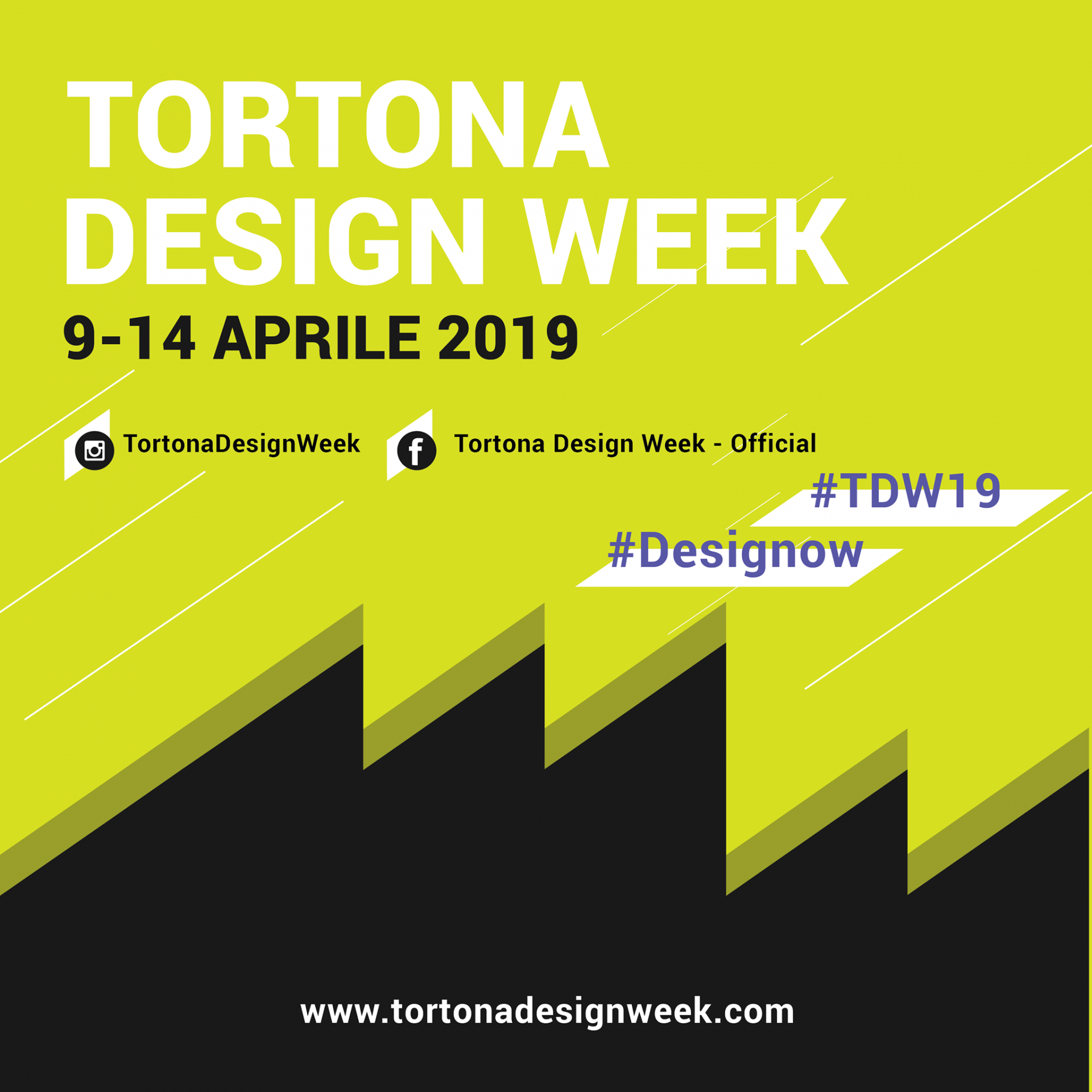 Tortona Design Week Facebook | Tortona Design Week Instagram
Brera Design District

Some consider Brera Design District as the ultimate design district. The chic streets and numerous shops, showrooms, and restaurants lend itself to the Fuorisalone events and are easy to navigate. Brera Design District is well established year-round, but it really shines during this annual event. La Pelota and Pinacoteca di Brera are two wonderful locations that are always celebrated. This year Brera Design Apartment will feature Planetario by Cristina Celestino for Besana Carpet Lab.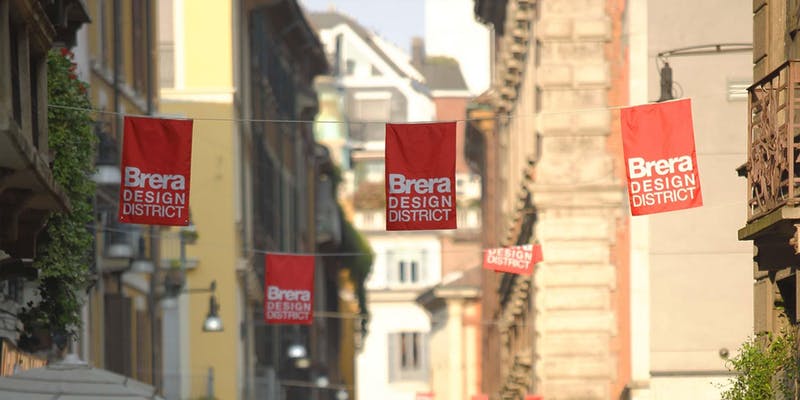 Brera Design District Facebook | Brera Design District Instagram

5VIE Design District
While this district is a newcomer to the scene, 5VIE Design District has some of the most sought after events in part of Fuorisalone 2019. Check out the 5VIE Art + Design District article, which shares a preview of events and installations to visit.

5VIE Design District Facebook | 5VIE Design District Instagram
Ventura Projects
Ventura Projects has evolved into two main attractions: Ventura Centrale and Ventura Future. There will be 90+ events between the two projects this year and we've already covered a sample of what to expect from Ventura Projects at Milan Design Week 2019. Ventura Centrale features established and emerging designers and brands in the underground vaults beneath Milan's Central Station. Ventura Future is only in its second edition and will be hosted at BASE Milano.

Ventura Projects Facebook | Ventura Projects Instagram

Milano Durini Design District
Italian design is best celebrated in Italy, so check out what's happening on Via Durini for Milano Durini Design. This is one of the most important streets for Milan Design Week, as it is home to many of the best Italian stores and showrooms. Made in Italy is a hugely important industry in Italy, making up 5% of Italy's GDP. Cassina showroom will be highlighting new displays and collections. Make sure to head to the Molteni&C showroom for an exciting unveiling of their recent renovations.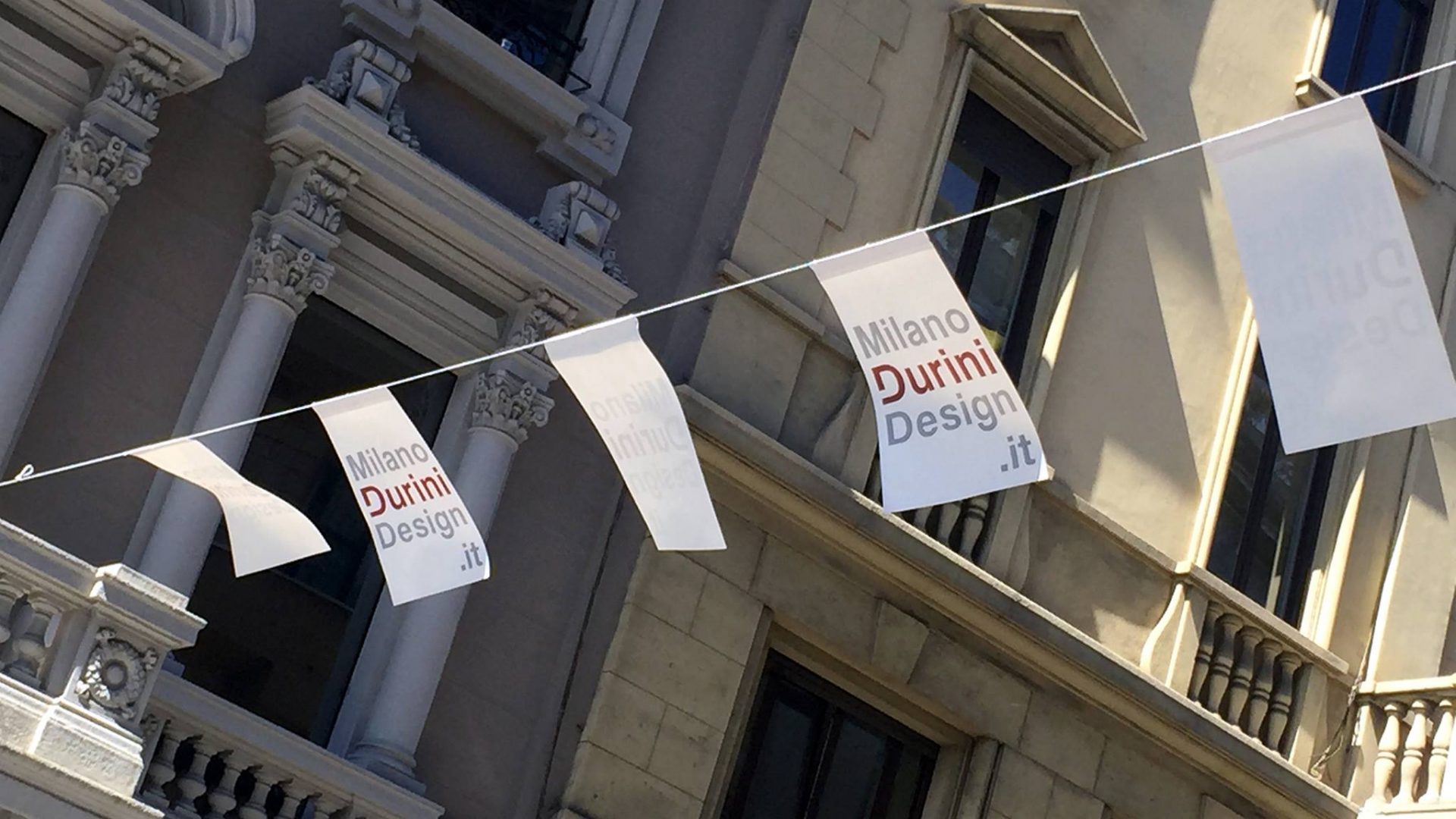 Milano Durini Design Facebook | Milano Durini Design Instagram
Other design districts in the city include:
Area Porta Romana / Romana Design District | Design Open Spaces | In/Bovisa | Isola Design District |
Lambrate Design District | Oriental Design Week | Porta Venezia In Design | Zona SantAmbrogio
Milan Design Guide
While this is an important week for international design, embrace la dolce vita by attending Fuorisalone parties or grabbing aperitivo on the best rooftops in Milano. Don't forget to use our Milan Design Guide to inspire you. It's a busy time of year, but use your visit to dine at the best restaurants in Milan.
Esperiri Milano
If you won't be attending Milan Design Week 2019, perhaps you'd like to visit Italy's design capital during a more tranquil time of the year. Our favorite places in Milan are wonderful in each season. Contact us to arrange an Italian Furniture Shopping Tour or plan your dream home renovation with our exclusive Online Interior Design service.
Your unique Interior Design Project developed by Italian Professionals.
Discover and shop Made in Italy while living the Italian lifestyle in Milano.