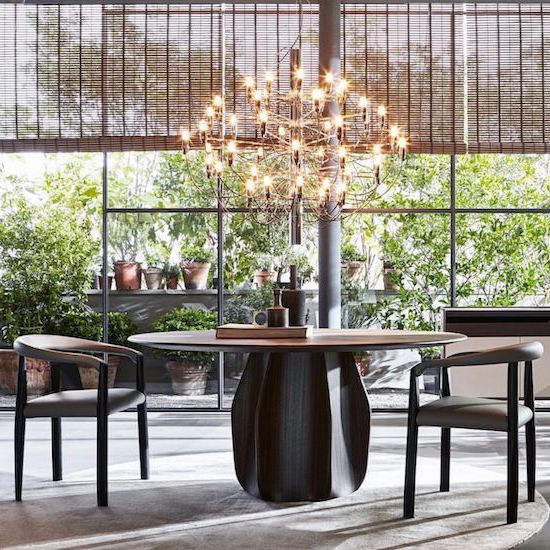 Italian Style Dining Room
A space where the main activities of conviviality and meeting take place must be designed in the right style. A welcoming atmosphere and a design that best reveals one's personality are an excellent starting point to create your own Italian style dining room. The set of furniture, materials and colors are then the main protagonists and must be able to best represent
the most varied types of settings, from those with neutral nuances and minimal shapes to those with precious materials and refined and unique elements. We introduce a series of Italian dining room design inspirations, to help you imagine a new look for your home and to show you innovative solutions with products 100% made in Italy.
Italian Dining Room Decor
Design Pills
Our Italian Style Dining Room Concepts
Discover together with us the secrets of a perfect Italian dining room design. From dining room tables to designer chairs, from majestic chandeliers to refined finishes. Our team of interior designers has created moodboards and compositions in different styles, generating unique atmospheres and different looks.
In this design tour we will show you different proposals, from contemporary dining rooms to solutions with a more luxurious and elitist style. To best inspire you we propose a series of Italian style dining room concepts, explaining the style, calculating the estimated total cost of each proposal and illustrating in detail the combination of finishes and furnishings.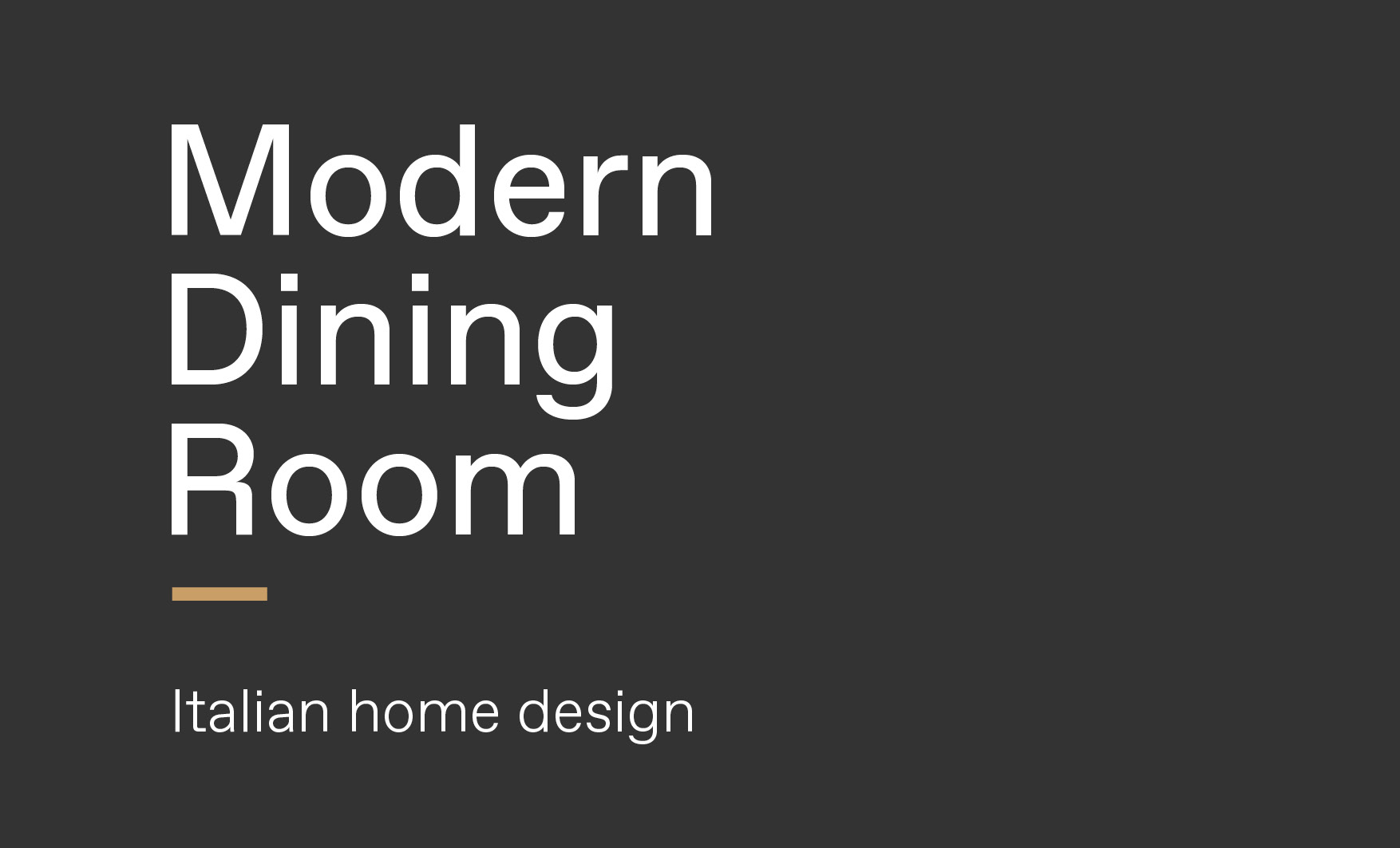 Modern Dining Room
A spacious designer table, comfortable and upholstered chairs, a bright chandelier in the center of the room, fabrics, finishes and furniture: everything matches perfectly. Here is the starting point for a modern Italian dining room with a welcoming and elegant atmosphere. In this collection you will find moodboards in natural colors, plan elevations and compositions with a contemporary style to show you how to transform your dining area into a meeting place for friends and family. Essentiality and simplicity are the guidelines that we have followed in our proposals for minimal and contemporary Italian dining rooms.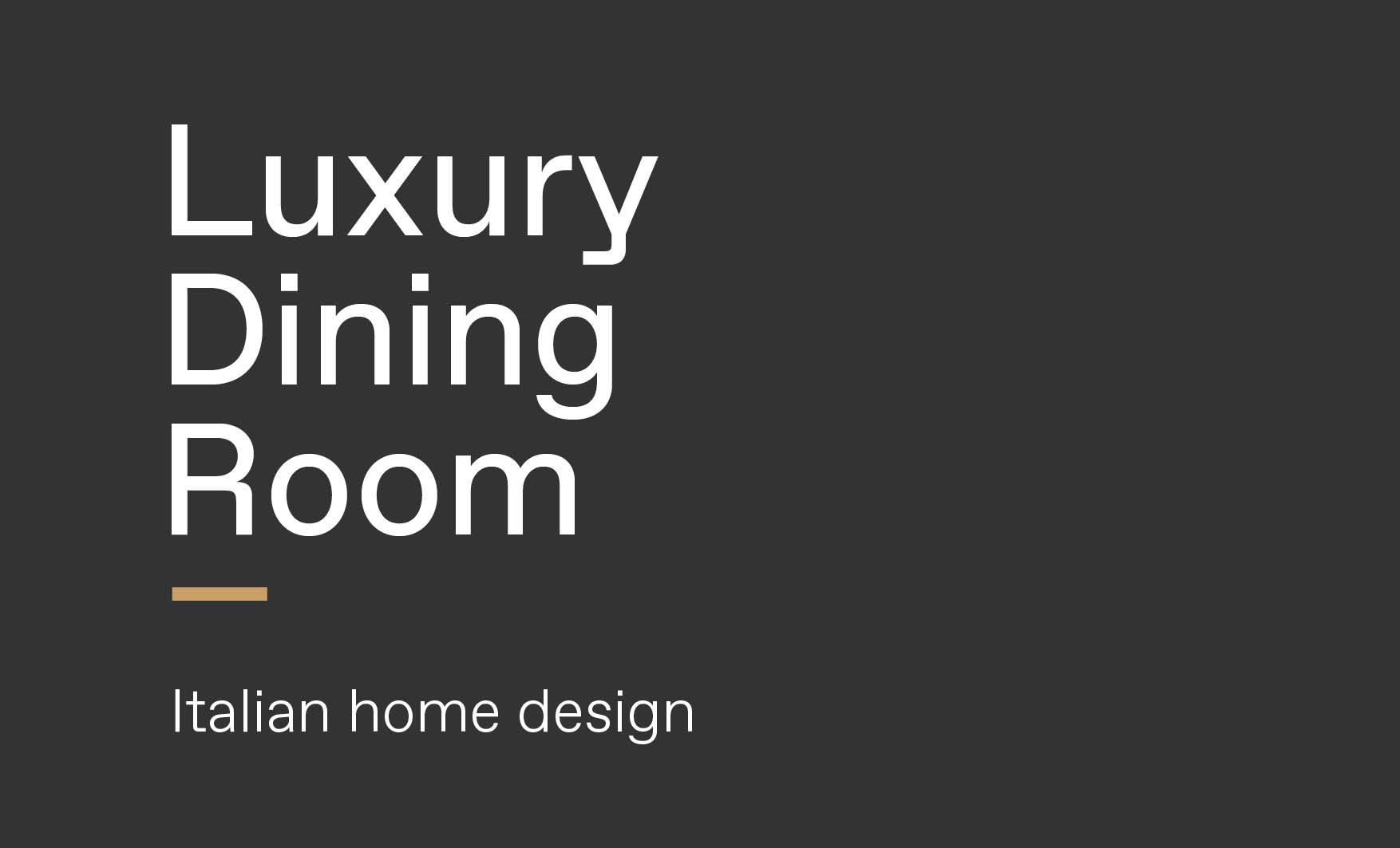 Luxury Dining Room
When you start to design a luxury dining room the first question is what will be its main function, the second is what kind of atmosphere will be most suitable for that particular environment. The only certainty is that a lush Italian style dining room is an environment that leaves an innate effect on your guests about your taste and personality. Three moodboards with different dining room sets, patterns and striking colors to inspire you and to show you how to highlight your style.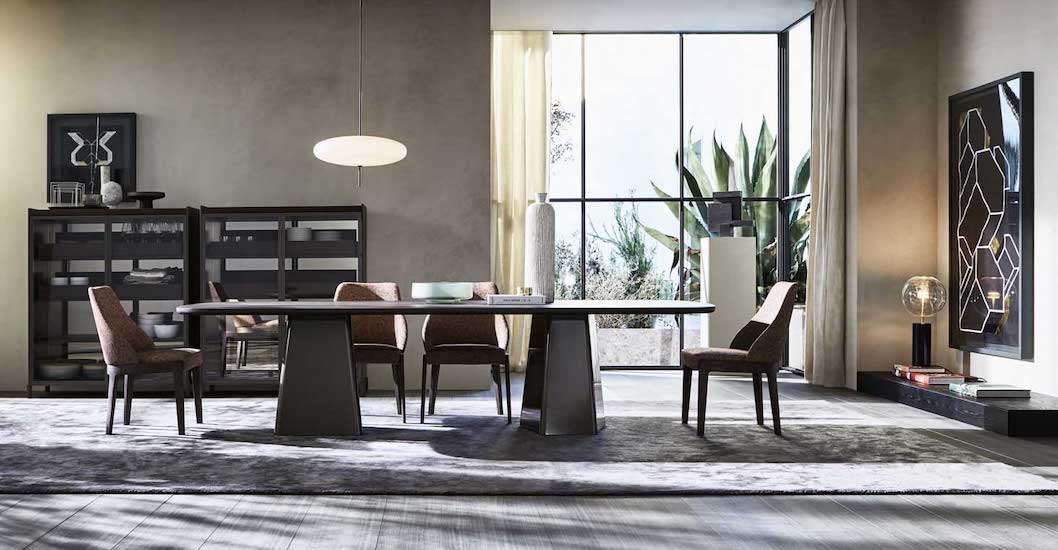 High-end Dining Room Design & Italian Interior Designers
In an environment such as the dining room, the center of daily activities together with the living room, it is important to be able to reveal your style and your way of being. This is why the figure of the interior designer assumes a fundamental role in the design of an Italian style dining room. Listening to you, discovering your every desire and learning about your needs, our interior designers will show you the right collections of furniture, finishes and the most suitable products to create the Italian dining room design that you imagined.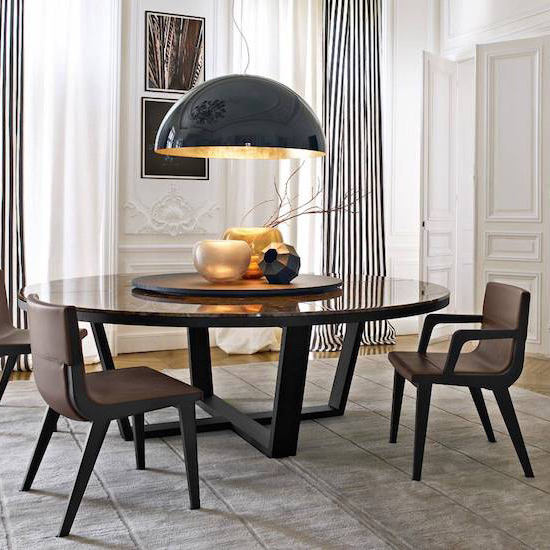 Italian Dining Room Furniture
Italian design has always been characterized by a continuous research in innovation. New techniques, new materials, new shapes and the ever-increasing desire to respond to the needs of contemporary society are qualities that are always present in all brands of design and production of Italian furniture. Each one with its own characteristics,
style and quality, is able to offer a wide range of products, from modern Italian dining room furniture to more classic and luxury items. Our designers are ready to accompany you in the composition of your dining set, supporting you and explaining the qualities and style of the different Italian furniture brands.
Looking for your perfect piece of Designer furniture?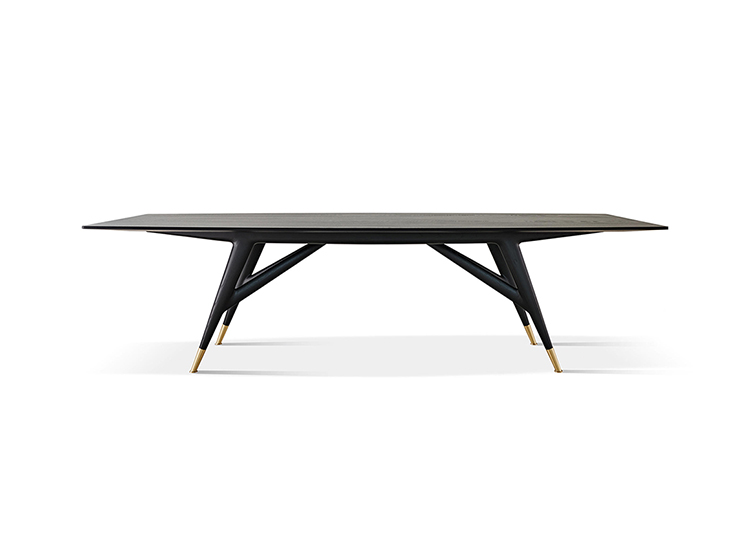 Designer tables
The undisputed protagonist of an Italian dining room design composition is the table. The entire furnishing system revolves around this important element. For this reason it is important to choose
carefully the design, the shape, the finish of the table top, matching the colors with the upholstery, with the chairs and with the fabrics present throughout the room.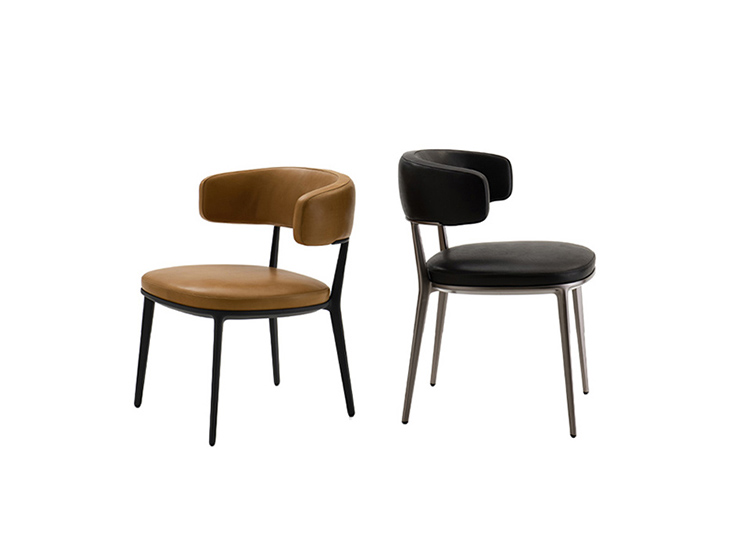 Designer chairs
The chairs arranged around the table are the second element to consider when thinking about the furnishing of an Italian style dining room. From chairs with soft and
cozy padding to chairs with square and rigid profiles, each of these elements, thanks to their design, will be able to define the right style of the environment.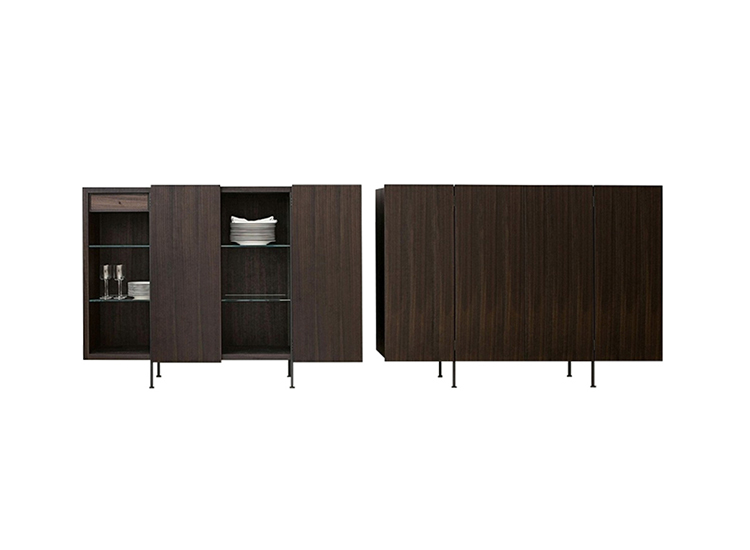 Designer storage
Madie, display cases, sideboards, and bookcases are furnishing elements that often complete and enrich the composition of an Italian dining room design. The profiles of the furniture coordinated with the
capabilities, are in the centre of the room, the role of the wall units is to efficiently store objects used for everyday activities and to display art objects and unique design pieces.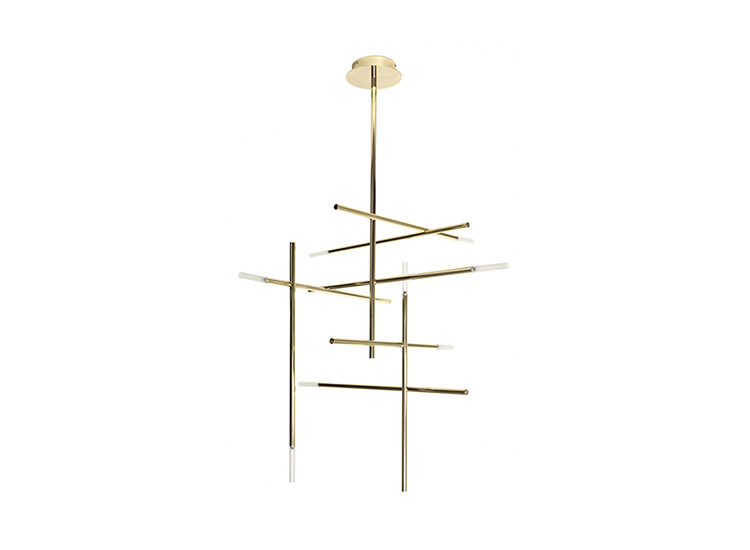 Designer lighting
The touch of class in every Italian style dining room is given by the choice of lighting. Large pendant chandeliers placed above the table, table lamps placed on the
cabinets or shelves, floor lamps with linear shapes or a particular design are just some of the options you can select for your dining room.