Italian Furniture Manufacturers
Posted on 01 September in Italian Furniture Online
Italian Furniture Guide, Italian interior design, Italian Brands, Italian Furniture, luxury furniture, furniture design, high end italian furniture, Italian design brand, Italian Design, Interior Design
A robust industry and a blossoming market of Italian furniture manufacturers
Being an editor of furniture that outsources production or building a business that produces in house, the different routes to market have their various pros and cons. For decades, Italian furniture manufacturers with total ownership over production have perfected their methods, giving way to a blossoming artisan culture. Meanwhile, editors have had the freedom to develop their creative vision whilst leaning on Italy's robust design factories. The result is a diversified market where considerations over research, innovation, choice of materials, and time to market, are essential in defining a brand's identity. This has led Italy to becoming a powerhouse in production and a leading country on an international level.
The benefits and challenges of some of the best Italian furniture manufacturers in Italy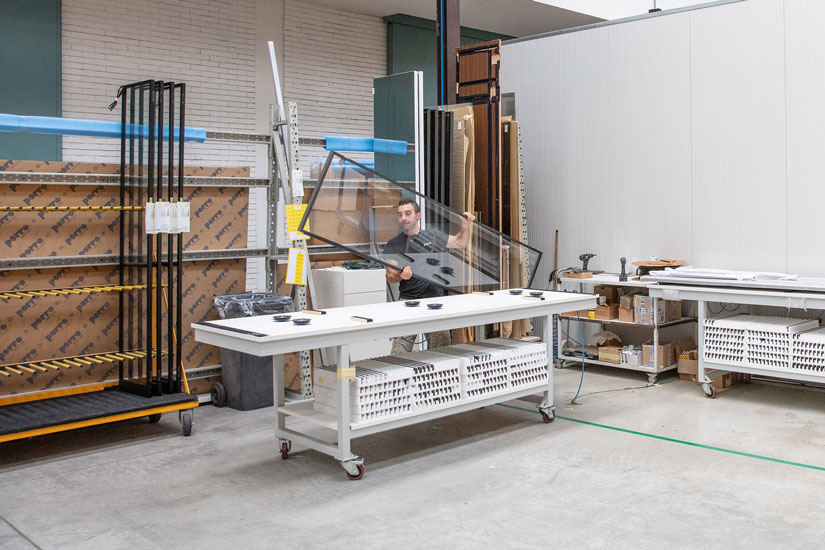 Using their production capabilities to their advantage, Italian furniture manufacturers in Italy are able to develop new ways of doing things which are unique to that particular brand. It also allows for a level of efficiency that is unachievable when outsourcing the manufacturing of a product.
Total control over production means total control over quality, and the ability to prioritize and adapt where necessary gives greater power when it comes to final pricing and lead times. Of course, this means prioritizing investment in production and in some cases less freedom in using different technologies and materials.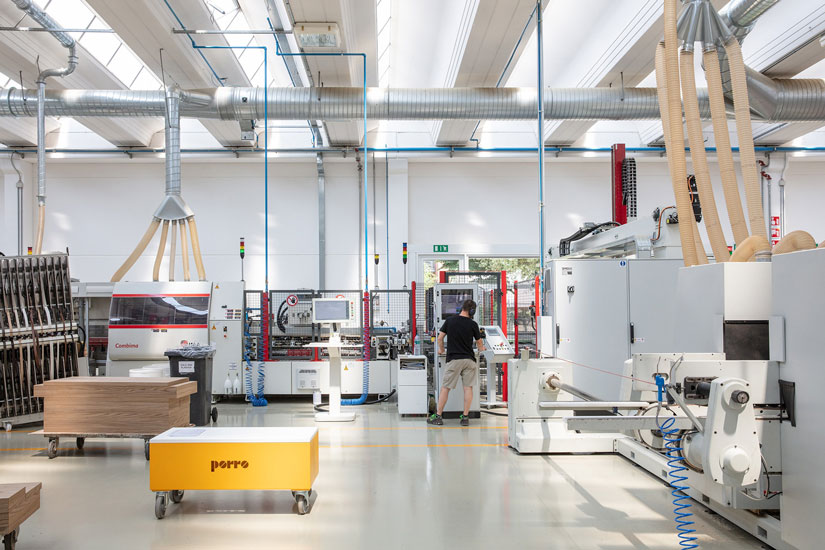 Being an editor on the other hand offers a different level of freedom unachievable for Italian furniture manufacturers for the following reasons. As an editor you can design without the constraints of your immediate production structure, allowing a deeper focus on product research and innovation, as well as the potential to create an expansive catalogue that covers a wide variety of furnishings. Across Italy, this is supported by unique access to small and medium-sized companies offering the latest in technology and high quality materials, customisation and flexibility.
Furthermore, editors can review certain suppliers and optimise the production process in terms of cost and quality, even when the product has already been launched – all important considerations in order to be competitive.
But this level of flexibility comes at a price in other areas like time to market. Not managing your own production means depending on manufacturers that might produce for several different brands at any one time, which could lead to longer lead times.
Like manufacturers, editors must accommodate an always-evolving consumer. It's a 50/50 on which one has it easier. Where editors can move freely between manufacturers and choose those with the necessary methods, in-house manufacturers are experts in their particular field and have the ability to invest in production, not just researching trends but creating them too.
Best Italian Furniture Manufacturers in Italy
The Italian furniture industry is the result of vast investment when it comes to technology, innovation, product development and a history of quality craftsmanship. Paired with an innate appreciation for design, contemporary Italian furniture designers have established themselves as major exporters of modern-day classics. Here we have listed some of the best.
Since 1934 it has transformed from an artisan factory into a factory style setup, becoming one of Italy's leading industrial groups in the design furniture sector.
Today it comprises four companies: Molteni&C Spa (home furnishings), Unifor Spa (office furnishings), Dada Spa (kitchens), Citterio (office furnishings) providing a global offer in the furniture sector around the world, as well as in Italy.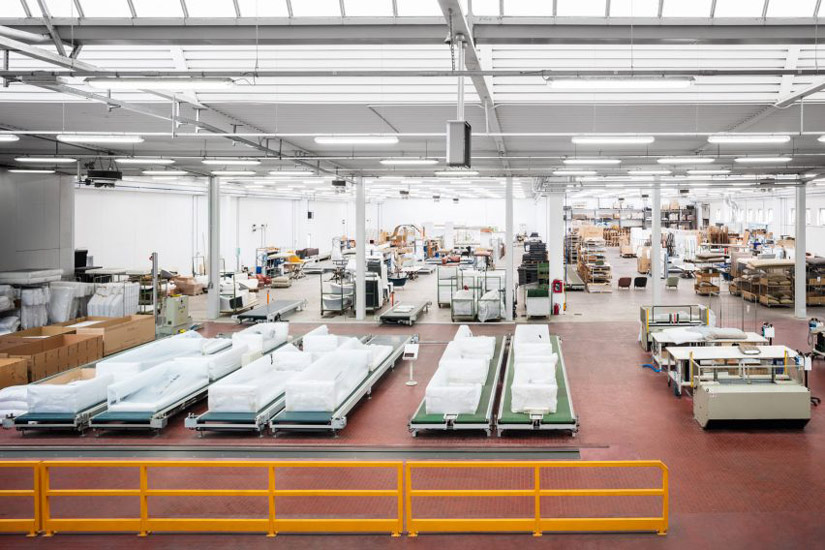 Founded in 1925, Porro is an international brand characterized by its combination of Italian craftsmanship and advanced manufacturing technologies.
Wood is its preferred material, producing 17 different types with production systems that are designed to be as simple as possible, allowing them to make high quality personalised furnishings and accessories that can be shipped worldwide.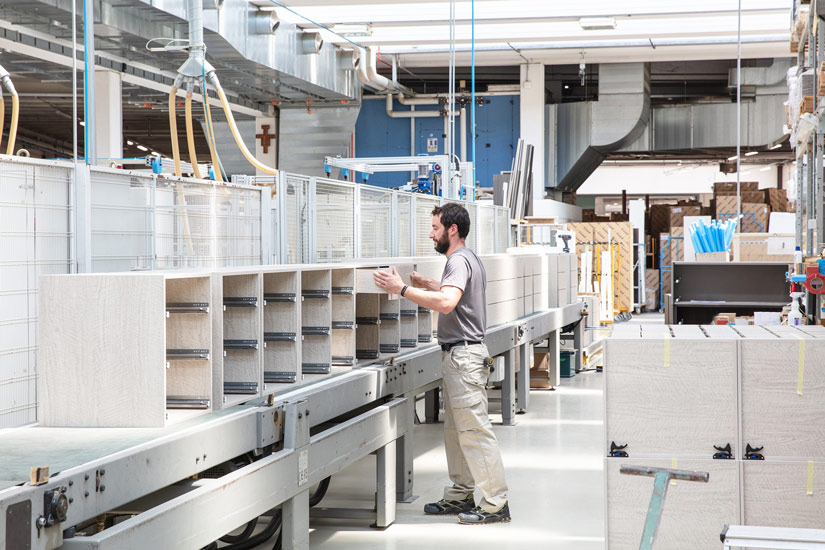 A leader in the furnishing market, Boffi is known globally for its manufacturing kitchens. Mixing modernity and heritage the company is synonymous with cutting edge Italian design, promoting sustainability through quality materials and innovative techniques.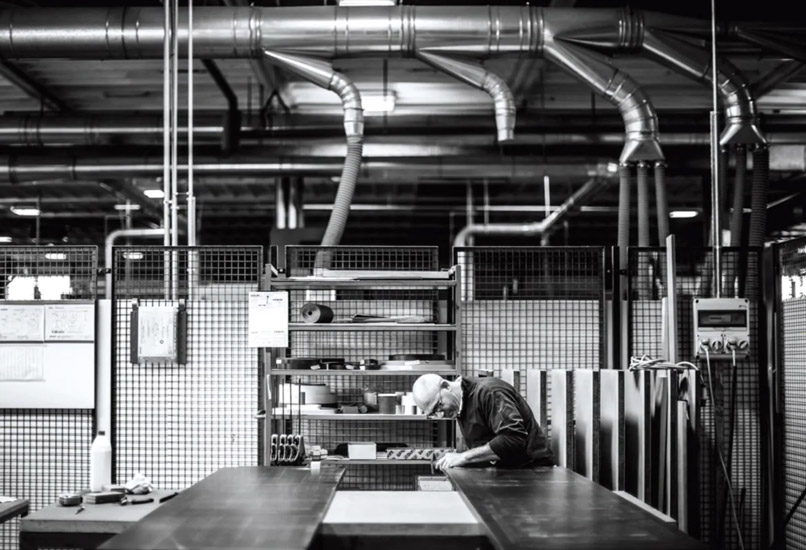 A pioneer in Italian contemporary furniture, since its founding in 1966, B&B Italia has taken an industrial approach to manufacturing, resulting in an infrastructure that remains virtually unchanged. Today, it's persistent methods are still some of the best technology available to construct padded furniture.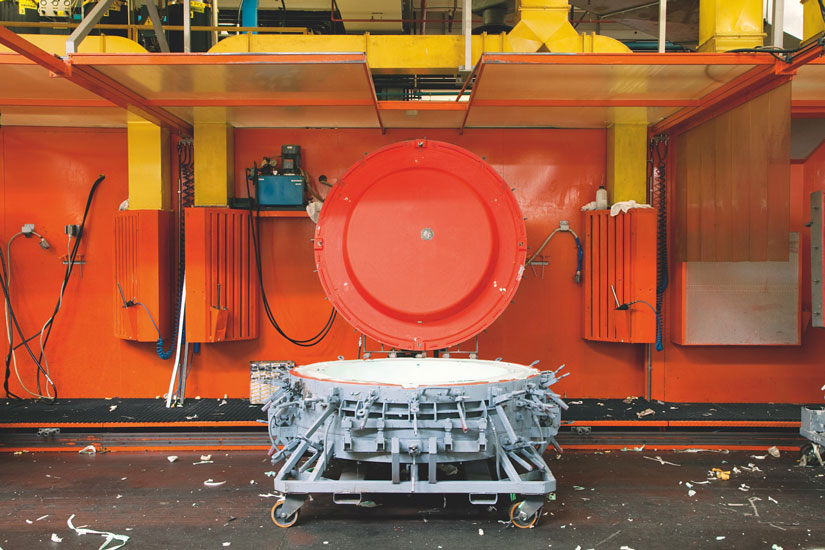 Dada is an historic Italian furniture brand founded in 1926 as a small carpentry workshop. Over decades, renowned architects and designers have realised eclectic collections that combine to create one-off kitchen solutions. A hallmark of the brand is its rigorous research and testing, a precursor to production concealed in slender countertops that strike a balance between elegance and functionality.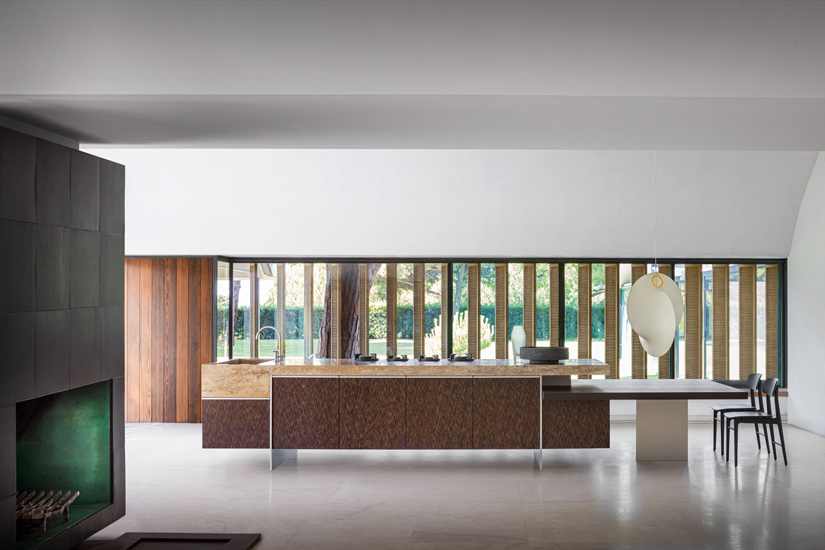 Best editors of Italian Furniture
Some of Italy's most-loved furniture brands have perfected their collections maintaining their position in the market by outsourcing production. Often collaborating with external, sometimes international designers, they have made a name for themselves as the backbone of the country's design economy, working with and for Italian manufacturers.
Agape
Since 1973 Agape has been at the forefront of bathroom architecture, perfecting an ability to exchange and dialogue with the best in Italian manufacture to realise a quality and contemporary interpretation of the traditional bathroom. Utilising an extensive network of partnerships and craftspeople, Agape is able to meet the evolving demands of the consumer, adapting its production and creating a complete catalogue of changing technologies and materials. Realising projects worldwide, it's access to a fabric of production across Italy makes for a unique model that would be difficult to replicate elsewhere.
The same can be said for Cappellini, which has been bringing together the world's most famous designers since its founding in 1946. An Italian furniture company synonymous with avant-garde design, in its earlier years it focused on experimentation linked to wood and lacquered furniture. More recently, it has made an effort to channel research into producing completely original products with a diverse set of materials, making use of its location. Based in Brianza, it can tap into the production of other local manufacturers, solving any issues within a 10 kilometer radius.
De Padova
Founded in 1956 with a focus on the modern, De Padova specialises in home and office furniture, merging with Boffi in 2015 and further increasing its manufacturing capabilities. It prefers a publishing model because it allows for a variety of products as well as the freedom to choose between different technology and manufacturers for each one. Of late, De Padova has been committed to new processes and materials developed with an eye to sustainability, including the protection of resources used, the minimization of waste production and the use of eco-friendly technologies.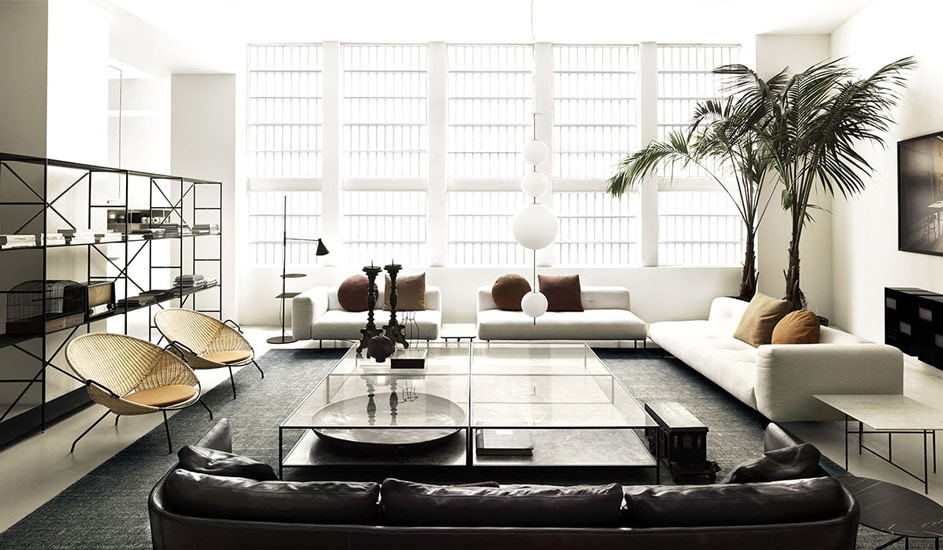 Henge
Henge is one of the younger designer brands, born in 2007 with the objective of not repeating an old industrial system. Instead, a more modern approach dictated by materials is employed, where nature, weather and the climate play a vital role. Choosing to be an editor is at the forefront of this mission, imposing no limits on the company's design capabilities. Formed by a network of artists, each of them a master of their profession, Henge has quickly become an iconic brand that can work and experiment with any material or any technology. Part of its culture is rediscovering old and new production methods, a notion protected by its outsourcing of expertise.
Visionnaire
Visionnaire has been a purveyor of Italian luxury furniture since 2004, specialising in interior design, hotels, yachts and even private jets. Founded in 1959, today it manufacturers and specialises in some of the most beautiful upholstery made with expanded polyurethane. At the core of its model is a diffused factory model concept, making the most of a production line divided into interconnected fractions that make the most of highly qualified skills across individual production districts in Italy.
If you would like to understand more about the made in Italy industry or you are about to start a project, contact our team and enhance your interiors with our Italian interior design service. Our company covers the process from start to finish, from the design concept to the local installation with our experienced team of Italian craftsmen.
Our team of experts can help advise on luxury Italian bespoke furniture including either branded solutions or custom produced made in Italy products. We can also support either private clients or professionals to realise unique pieces branded 'Made in Italy' with our custom made furniture services.
Your unique Interior Design Project developed by Italian Professionals.
Discover and shop Made in Italy while living the Italian lifestyle in Milano.