Best Italian interior design company names
Posted on 04 July in Italian Interior Design
interior design services, interior designer, Italian interior designers, Italian Design, Interior Design, Italian interior design, interior design firms italy, italian interior design company, interior design companies
Top Italian interior design company names you need to know
We have featured the best Italian interior design company names and a selection of beautiful projects featuring the unique style of the best interior design firms in Italy.
Italian designers offer a unique style and approach when it comes to interior design
Considered the birthplace of contemporary interior design, Italy has long been a source of leading names when it comes to incredible spaces. Transforming architecture all over the world, these designers have mastered an aesthetic that honors creativity and values craftsmanship, exporting their unique beauty on a global level.
Despite the postponement of Milan Design Week 2020, Interior design firms in Italy continue to share their signature style, creating eclectic and versatile projects that inspire the lifestyles of their clients. These are spaces that cannot be missed, which is why we have put together a list of the best Italian interior design company names you need to know.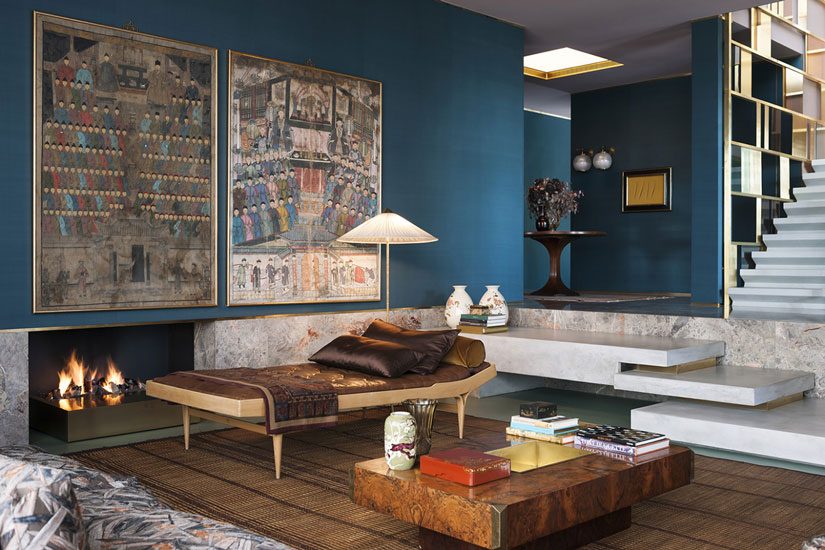 Dimore Studio
Among the best italian interior design company names is Dimore Studio, a Milan-based firm founded by Britt Moran and Emiliano Salci in 2003. It's known for a decadent mix of jewelled tones, characteristic textiles and different historical periods, evident in the transformation of a neglected 1960s-era villa in Florence that features a contemporary take on Italian Modernism.
Several open rooms exhibit pieces from iconic designers including a Gio Ponti table surrounded by Elettra chairs by Studio BBPR for Arflex upholstered in Dedar fabric. It sits beneath a silk pendant lamp borrowing from the far east, designed by Dimore Milano, the studio's division that makes its own furniture, fabric and lighting, unveiled during Salone Del Mobile in 2019.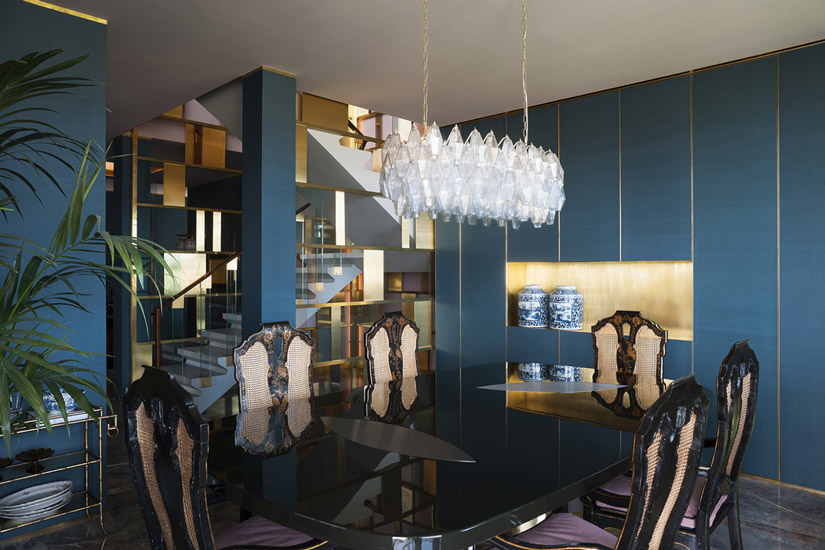 Also based in Milan is Dome Milano Studio, an Italian atelier directed by architect Rachele Pellegatta composed of designers with backgrounds in fashion, design and architecture. As part of the firm's philosophy, it promotes innovative solutions whilst focusing on research and creativity to create unique, tailor-made interior projects that promote comfort and better living.
Seen in its concept for a contemporary penthouse in Milan, a night area on the lower floor, and a day zone on the upper floor that constantly brings in light from the large balcony that surrounds it.
Large glass windows illuminate a dining area featuring A Mad Dining Table model designed by Marcel Wanders and chairs by Mario Bellini for B&B Italia. In the living area, an Arflex sofa upholstered in white fabric creates an elegant scenography that merges with the lightness of the walls.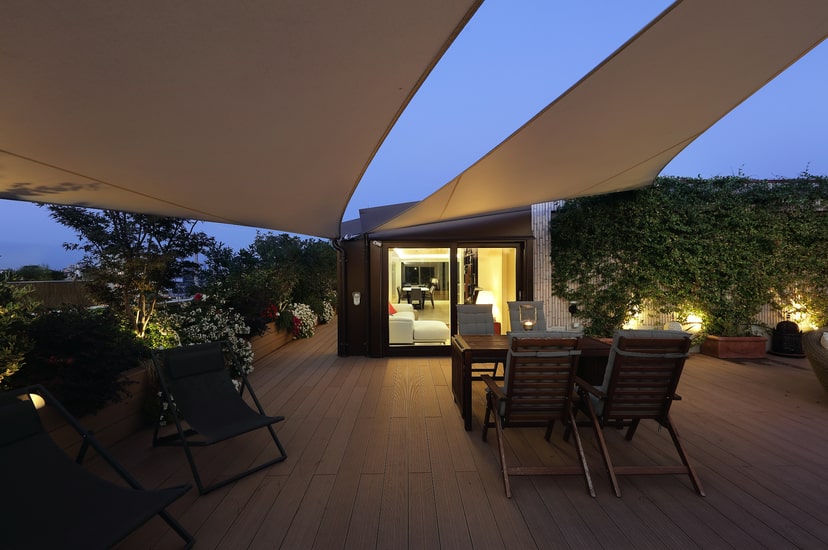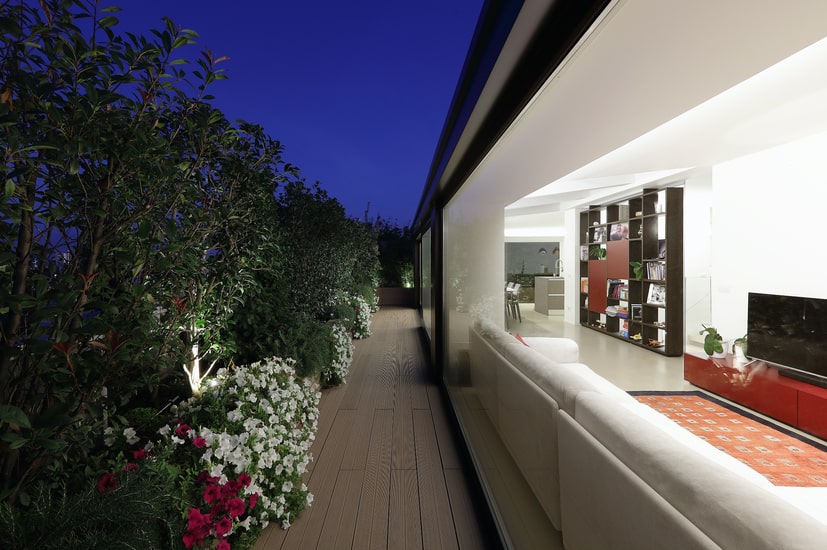 Patricia Urquiola
Also making the list of best interior design firms in Italy is Spanish-born designer Patricia Urquiola whose dual creative citizenship presents in a unique style that employs a mix of languages.
For the interior design of the Room Mate Giulia Hotel in Milan, the designer chose to include steel shelving systems that echo Meccano sets, alongside custom-designed desks and wardrobes from Cassina. Urquiola has shared her skill as one of Italy's great product designers with several luxury brands and companies including Flos, Haworth, Glas Italia, Kartell, Kettal and Moroso.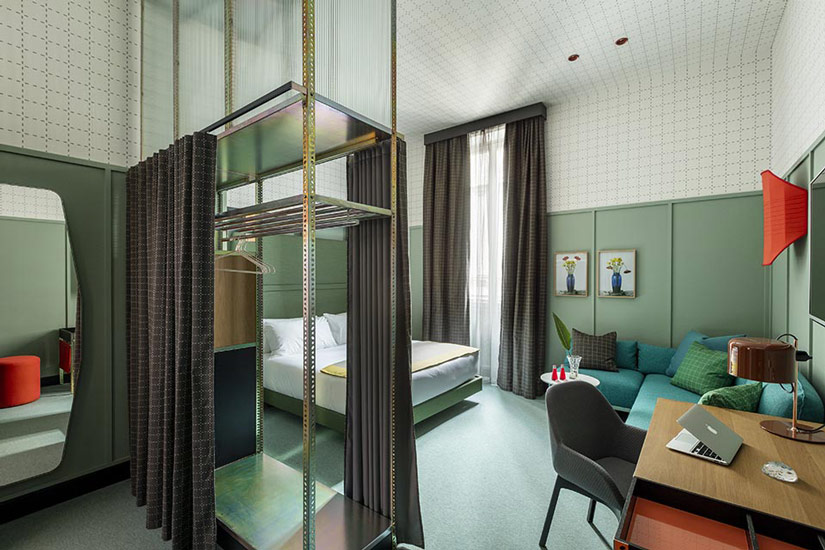 Palomba Serafini Associati
The best designers combine a feel for architecture and lifestyle. This is what Ludovica Serafini and Roberto Palomba do best – a duo whose style is led by a constant search for the 'essence' of a space.
In its renovation of the 158-year-old Palazzo Daniele hotel in Puglia, Italy, the studio restored several original frescoes before lightly furnishing the space to draw attention to its historic structure. This includes suites with minimal pieces including a central bed and a black steel-framed open wardrobe, custom-made by the Palombas.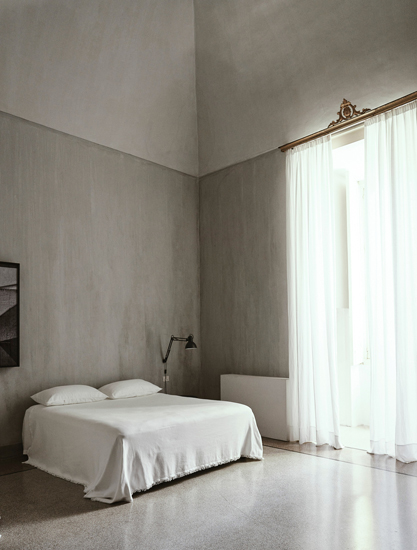 Lissoni and Partners
Also among the list of best italian interior design company names is Lissoni and Partners. Led by architect and designer Piero Lissoni, the practice's work is characterized by a regard to detail, coherence and elegance, reflected in hospitality projects, furniture designs and futuristic ideas.
A perfect example is the Grand Park Hotel in Rovinj, Croatia, which overlooks the peninsula through the largest glass window in Europe. Inside, diverse furnishings are set in a palette of earthy tones to contrast the blue of the sea and the sky.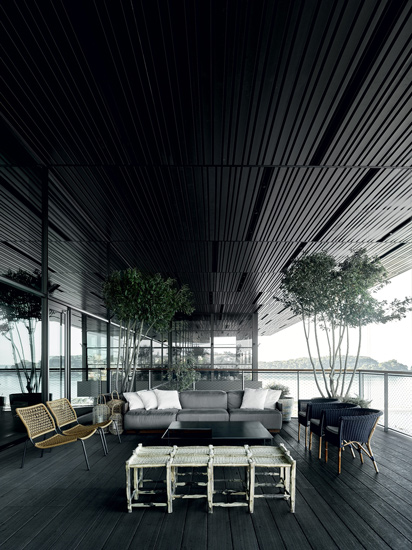 Matteo Nunziati
Matteo Nunziati is regarded as one of the most influential designers and architects with Italian origins. He opened his interior design office in Milan in 2000 and is known for his work on luxury hotels, residences, wellness centres, and spas.
Realising interior design projects in major cities around the world, projects such as the Fraser Suites, a five-star hotel in Doha, demonstrate Nunziati's ability to transpire the best of Italian style into a space with an attention to detail that unites elements of eastern and western cultures. It's manifested in contemporary interiors combining Arabian decorative motifs with outstanding Italian products such as Molteni furnishings, FontanaArte light fixtures, Teuco bathroom fixtures.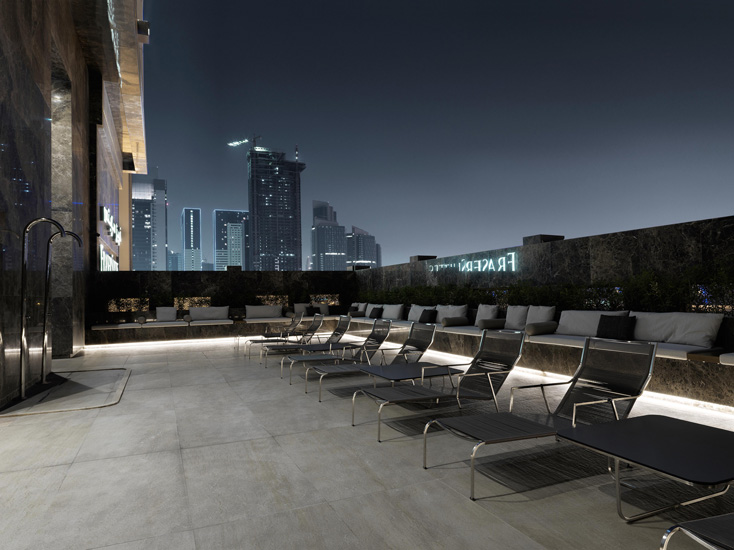 Paola Navone
Italian design has given way to history or progressive movements. Born in Turin, Paola Navone was active in the avant-garde design of Alchimia and Memphis during the 80s. With a talent for rediscovering the past, her work as an interior designer is a rich combination of East and West.
For the interior design of the Yamu Resort by COMO in Phuket, Navone sourced everything locally including the wooden furniture made by artisans in the north of Thailand. She also incorporated oversize graphics that resemble ancient Thai language symbols painted in white on the ceiling of the lobby bar.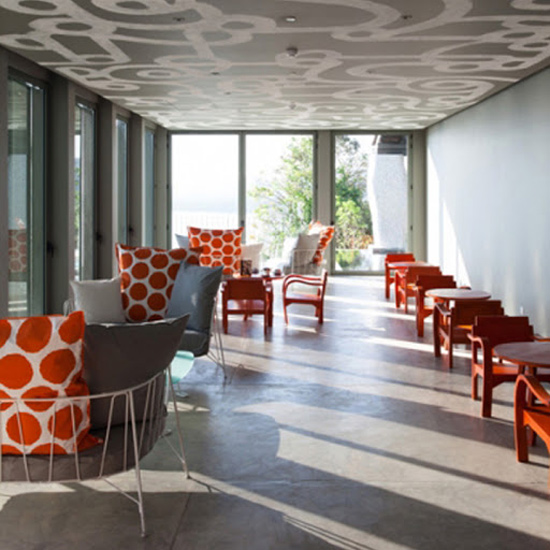 Matteo Thun & Partners
In our list of the best interior design firms in Italy is also Matteo Thun & Partners an architecture and interior design studio inspired by timeless simplicity and centred on the human scale. Its design team specialises in sensitive luxury hotel projects and residences with character, offering a sensitive approach to individuality.
In its designs for a private villa nestled in Italy's coastal landscape the practice refers to the surrounding nature. Here, a contemporary architecture compliments its location through the use of local colours, natural stone and soft round shapes.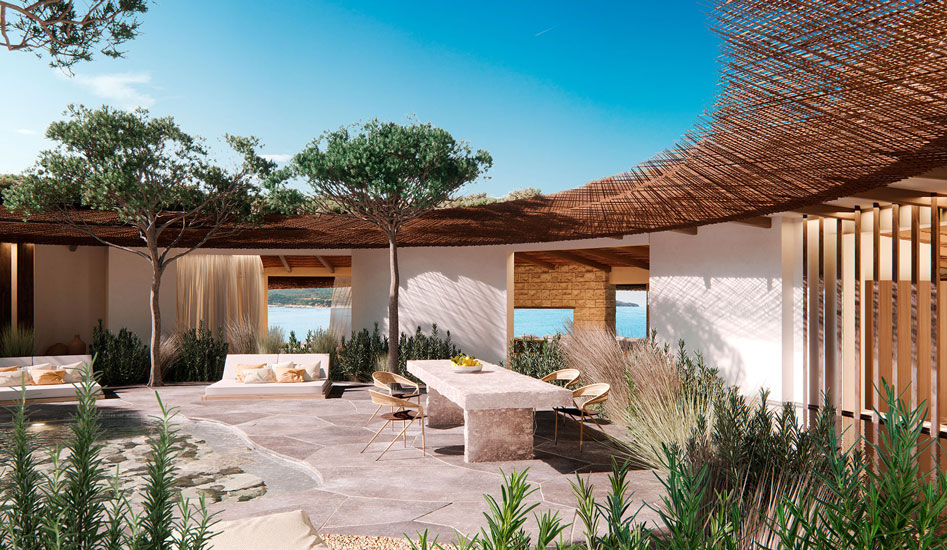 If you are realising a bespoke interior design project and looking for the best Italian Interior Design, contact us. Our team can help you meet your project needs with the best Made in Italy design.
Select from a wide range of Italian furniture for your home in Italy, where Esperiri can plan an exclusive Italian Furniture Shopping Tour visiting manufacturers and artisans who can bring your project to life, taking care of the delivery and installation of new furniture directly to your home. Alternatively, you can take advantage of our Online Interior Design service that can reach you wherever you are.
Your unique Interior Design Project developed by Italian Professionals.
Discover and shop Made in Italy while living the Italian lifestyle in Milano.