The 10 Best Milan Art Gallery Spaces
Posted on 05 August in Milan Design Guide
luxury design, best design shops in milan, interior designer, best art and design in milan, Italian interior designers, iconic design milan, Milan Design City, Italian Design, Milan Furniture Fair, luxury shopping milan, Italian Lifestyle, milan design week 2021, Milan Design Week, milan luxury experience, Fuorisalone Milano, milan art and design, Italian interior design, milan design gallery, Italian Furniture, best galleries in milan
A showcase of the best Milan Art Gallery spaces and top Milan Galleries to discover iconic design pieces and incredible secret locations.
Our round-up of the best Milan Art Gallery and Design Spaces
Milan is known as the epicenter of design. A vast array of experimental and avant-garde icons have made their mark here leaving a legacy appreciated the world over. It's the perfect destination for contemporary culture in Italy that invites you to discover the treasures of years past.
Whether you're looking to furnish your home or entertain your eyes and mind, we thought you would appreciate a round-up of the best Milan art gallery spaces to appease your interests. These are ten of the top Milan galleries that currently contribute to the city's unique landscape.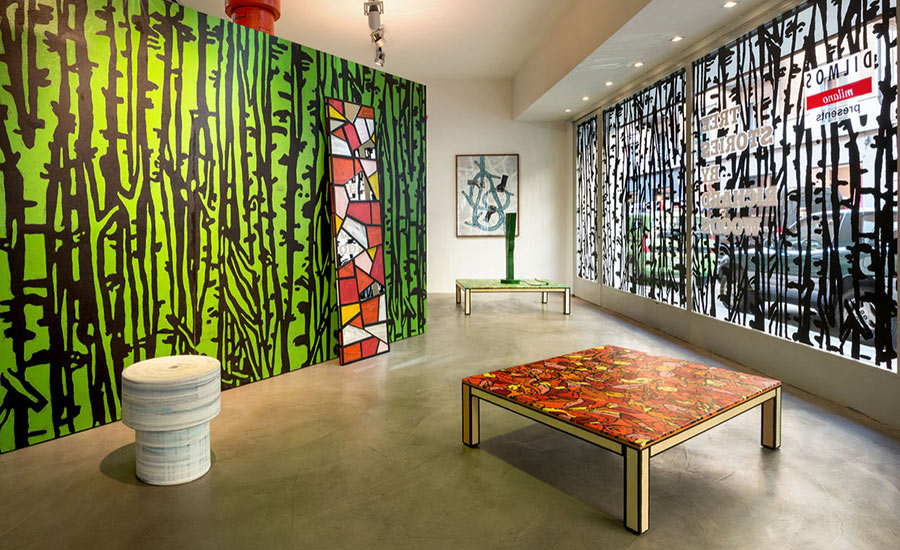 The best Milan Art gallery spaces: where to Buy and Discover Art & Design in Milan
Nilufar Gallery
Nilufar Gallery is a true treasure trove in Milan. Founded by one of the world's top design dealers Nina Yashar, the gallery is located in Via della Spiga where some of the city's best fashion boutiques can be found.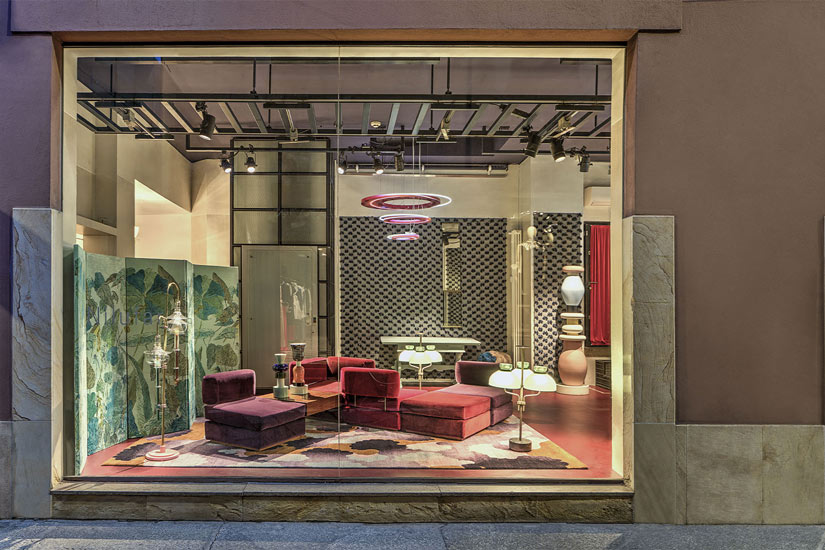 The gallery is home to mid-century gems as well as beautiful contemporary design. From Gaetano Pesce's silicone carpets to Martino Gamper's re-appropriation of Gio Ponti's furniture for the Hotel Parco dei Principi, it has spurred work and research that has resulted in a series of unique and sensational exhibitions.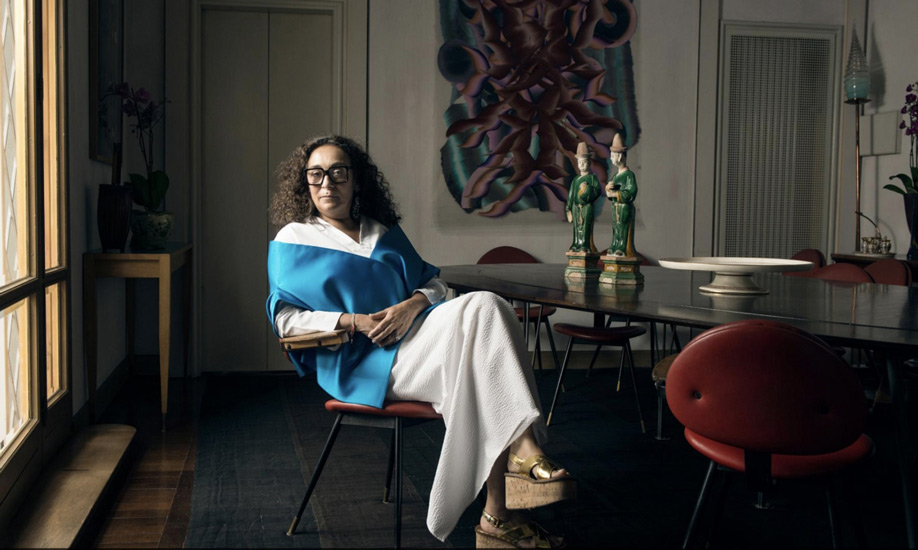 In 2015, the gallery expanded its presence to an ex-industrial space known as the Nilufar Depot. On the occasion of Milan Design Weeks, this space has presented blockbuster exhibitions on architect Lina Bo Bardi as well as a series of contemporary designers.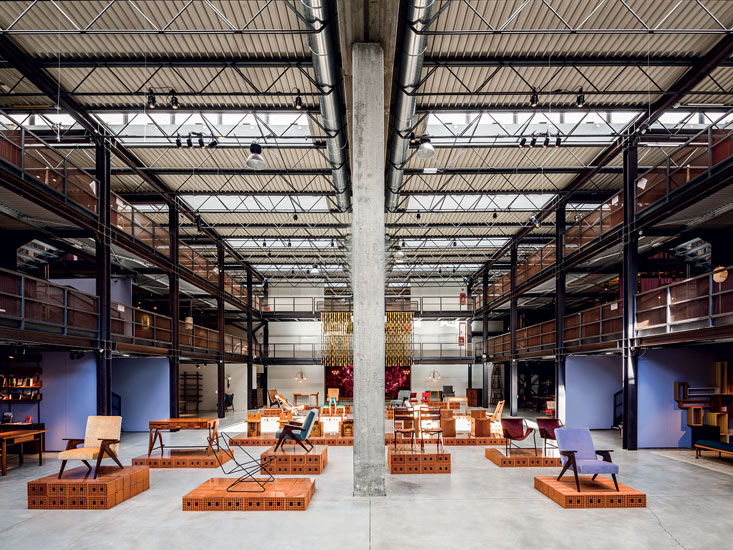 Dilmos Milano
Founded in 1980, Dilmos Milano is one of the best Milan art gallery, a valuable reference point for contemporary design. The most iconic objects and pieces of furniture can be found here.
The windows of this striking space overlook Via Solferino. No uniform stylistic design can be seen in the projects found at Dilmos but since 1985, when an exhibition dedicated to Alessandro Mendini was held, the gallery has made its objective to investigate what it calls the poetry of objects.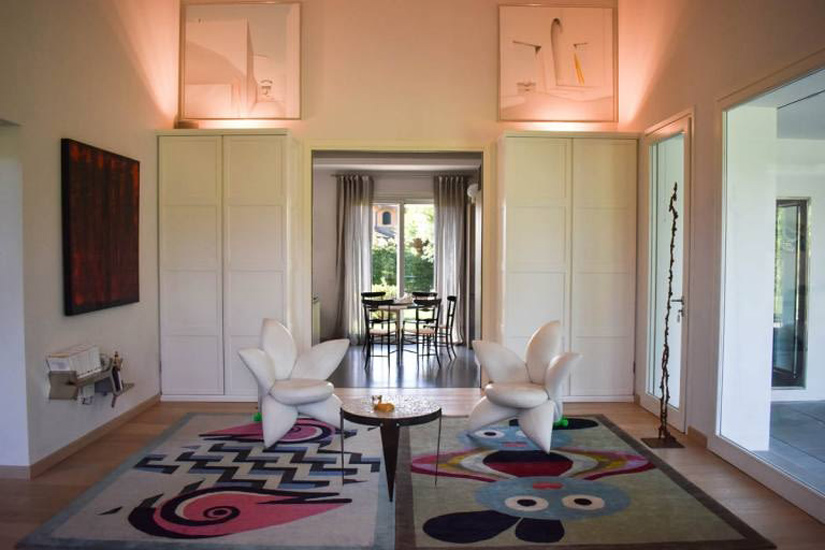 In 1988, the gallery presented the "Differenze" exhibition featuring artists like Sottsass, Mendini, Marano, Santachiara, Branzi and Deganello. It was this exhibition that established Dilmos as a central figure in the world of design.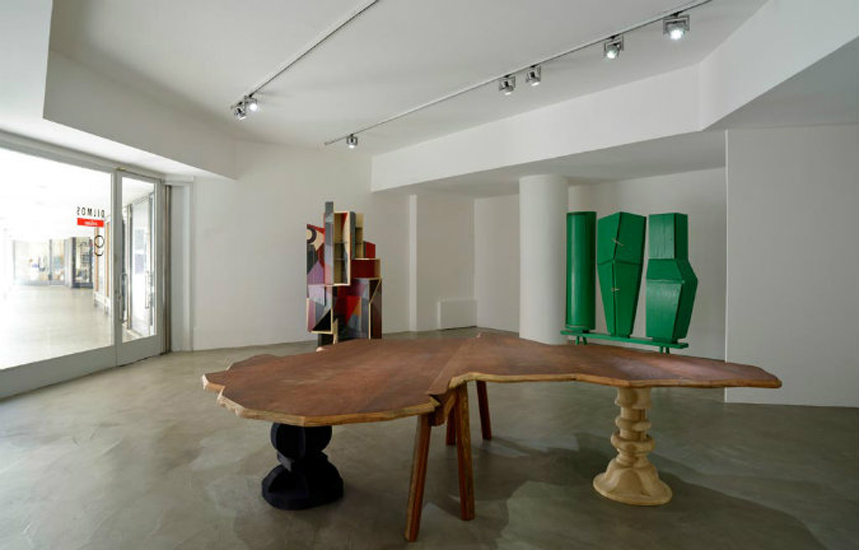 Dimore Gallery
Emiliano Salci and Brit Moran are the unique design duo behind the equally distinctive Dimore Gallery. In this gallery, several furniture objects (among them a series of seatings, tables, cabinets, bookcases, and lamps) are created with inspiration from a classical point of view.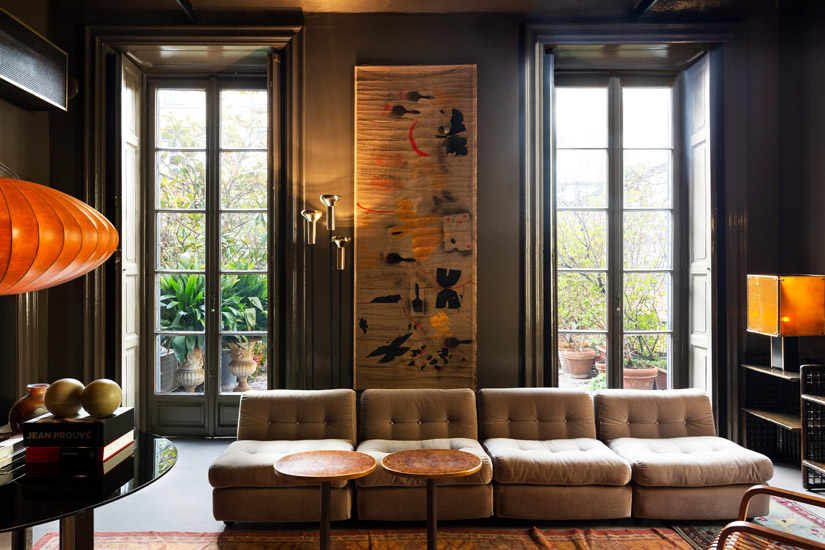 The gallery is set in an 18th century palazzo, which also houses their offices and studio space. Here, design is interlaced with art, fashion and architecture, a combination that has inspired an array of vintage and contemporary compositions as well as several popular installations during Milan Design Week.
Drawing heavily on the past, these compositions seamlessly combine items from an archival collection boasting Gio Ponti, Carlo Scarpa, Max Ingrand, Angelo Lelli and Gino Sarfatti, to name just a few.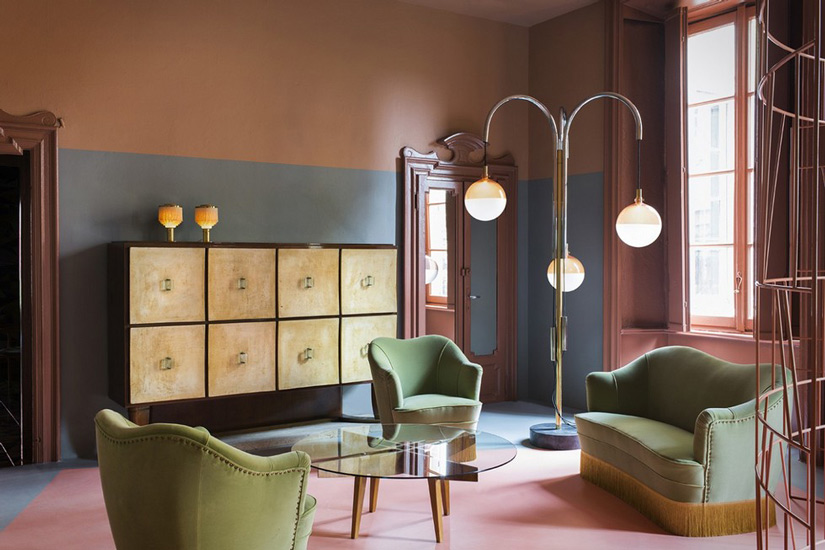 Rossana Orlandi Gallery
In 2002, founder of her eponymous studio Rosanna Orlandi decided to abandon the fashion world and create a mecca for design. Today, the Rossana Orlandi Gallery is a landmark of contemporary design, with an eclectic collection of pieces from a portfolio of international designers.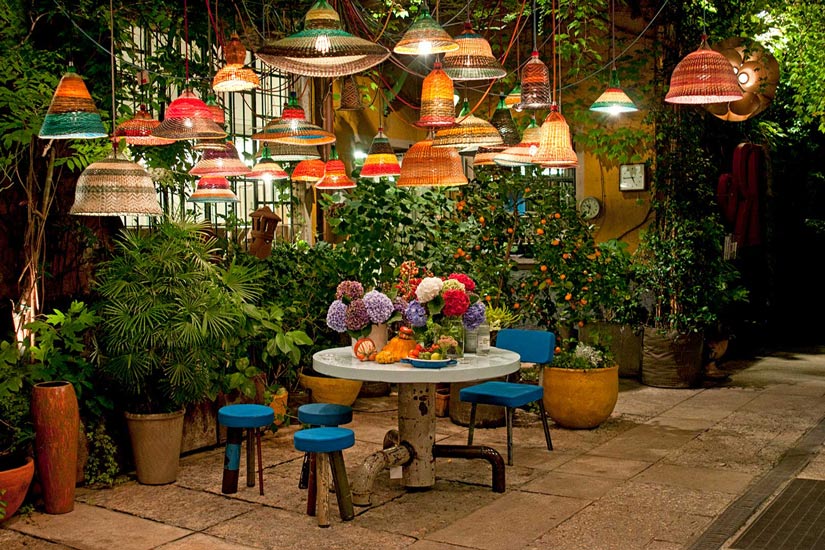 In Via Matteo Bandello over 2,500 square meters of abandoned space has been transformed into a succession of almost dreamlike scenarios, of which Rosanna Orlandi—a former yarn consultant for Giorgio Armani—is the unique narrator.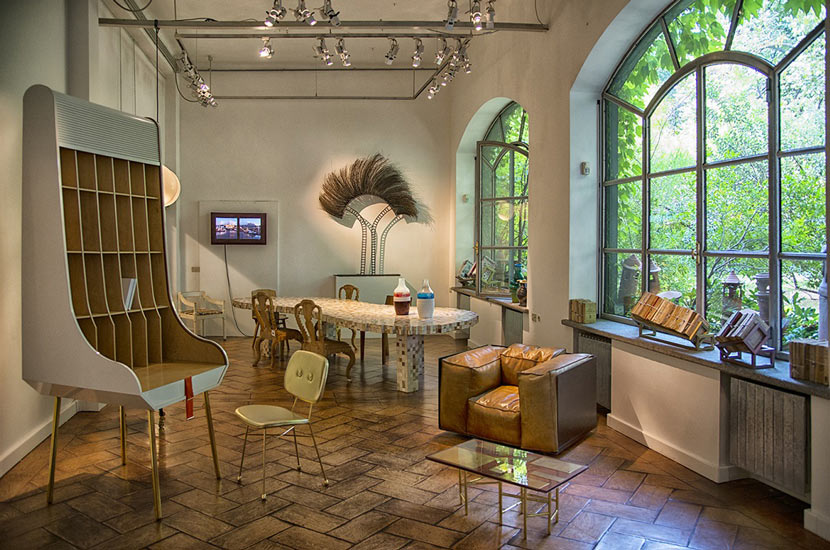 She began with small pieces that were presented as an aesthetic dialogue before curiosity motivated her to explore various other types of design. She was particularly fascinated by the Dutch school, and it was here that she discovered names including Marteen Baas, Formafantasma, Nacho Carbonell and Piet Hein Eek.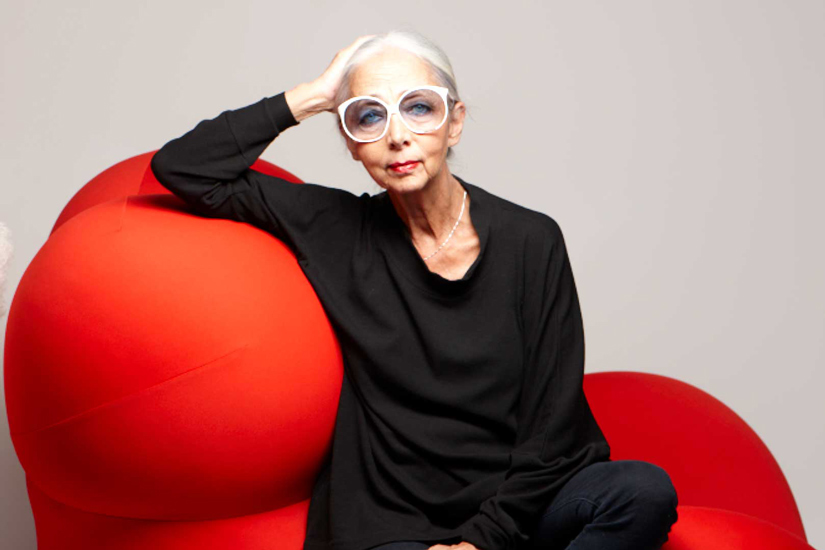 Post Design Gallery
Post Design Gallery is the official home of the iconically 80s Memphis-Milano collection of furniture and objects. A humble ground floor space makes up the gallery, which is partially hidden within an interior courtyard of an old building complex in Milan's Brera District, one of the city's top 5 design districts.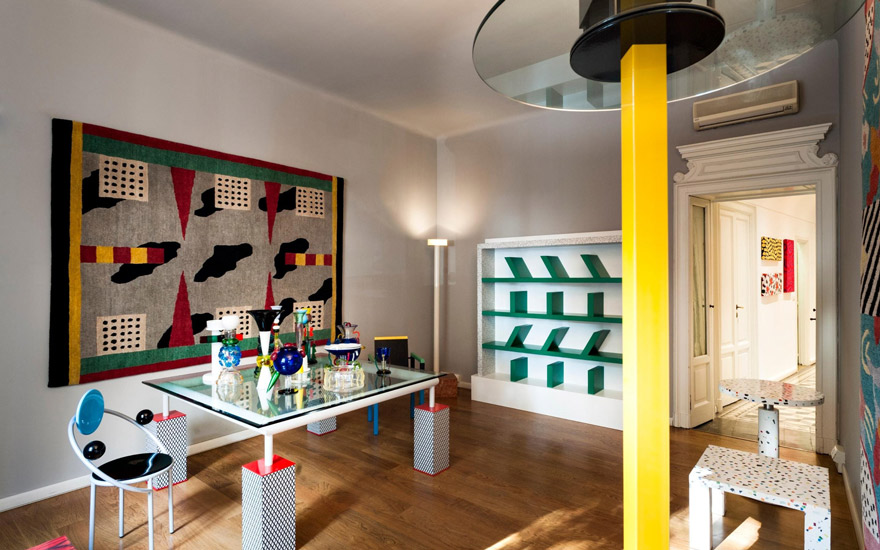 The gallery is dedicated to the display and distribution of all the Memphis company's products both original and reproduced. Through annual exhibitions, Post Design Gallery pursues the aim of recording and documenting transformations in taste and esthetics: hence its laboratory-like, eclectic and non-homogeneous character.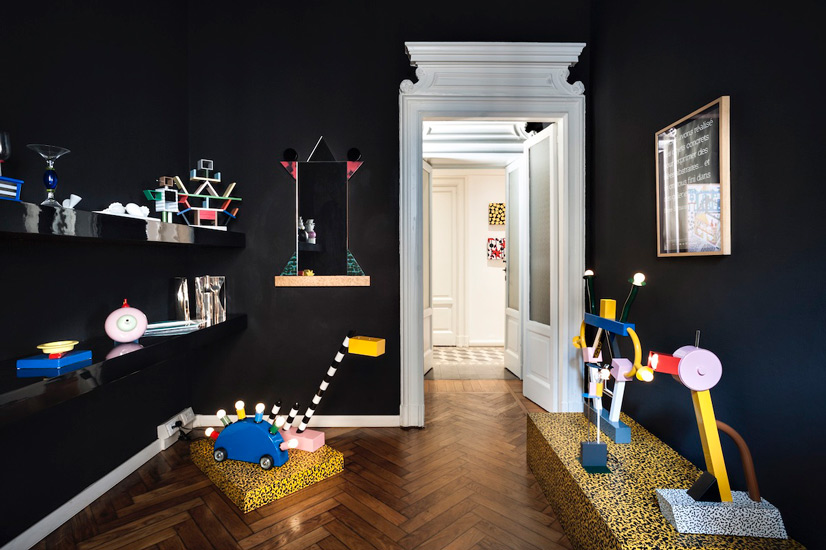 Camp Design Gallery
Founded in 2015 in Milan, Camp Design Gallery specialises in contemporary collectible design, which explores material culture and the concept of production beyond tradition. It's a burgeoning young enterprise on Via Segantini in the heart of Milan's Navigli district, which is also home to antique markets and the largest outdoor flea market in Milan.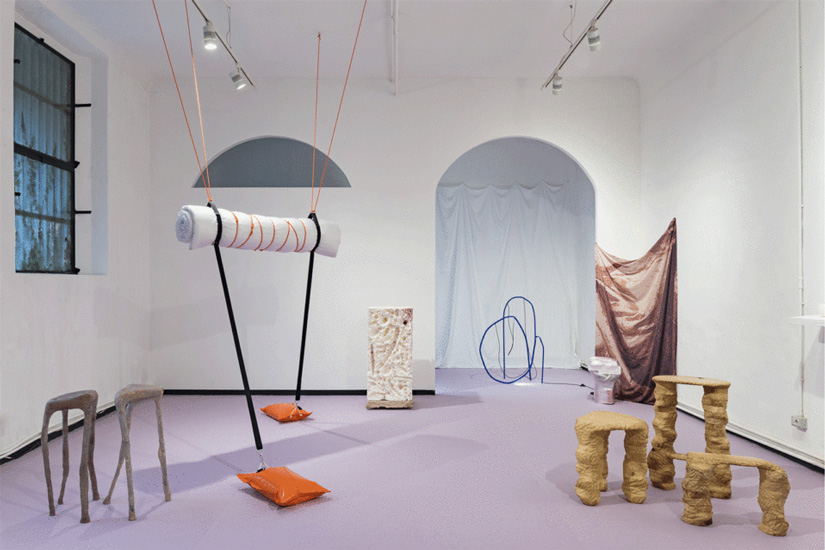 The works presented by the gallery are based on research, experimentation, and the subversion of contemporary codes. David Lindberg, Studio La Cube, Ginevra Taccola, and Adam Nathaniel Furman are just a few of the names Camp has presented through exhibitions and events.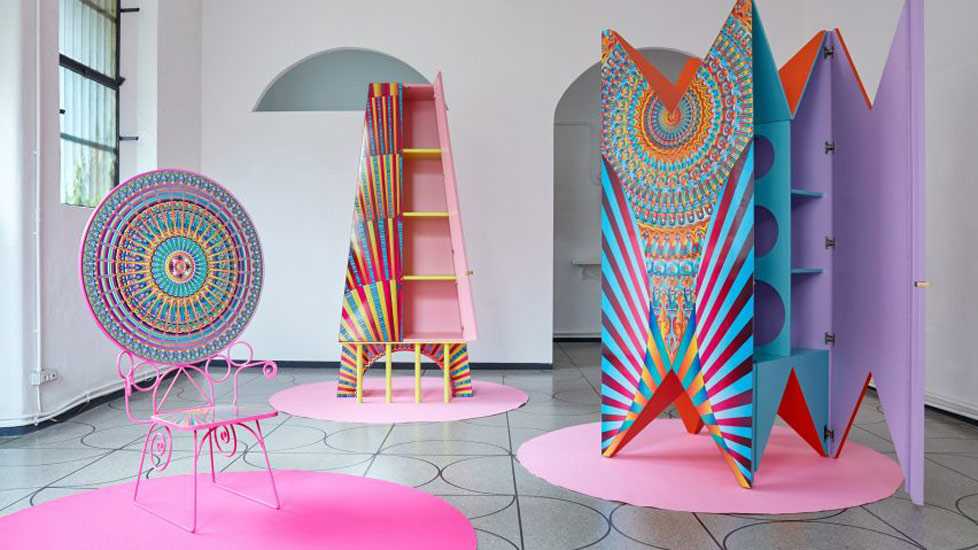 Galleria Luisa Delle Piane
Curating the edition and production of exclusive design pieces, Galleria Luisa Delle Piane hosts an impressive array of eclectic exhibitions and events on topics such as art, design and jewellery. Since 1970 Luisa Delle Piane has been a prominent figure in promoting, researching and trading design and art pieces, focussing on art and design from the XX and XXI centuries.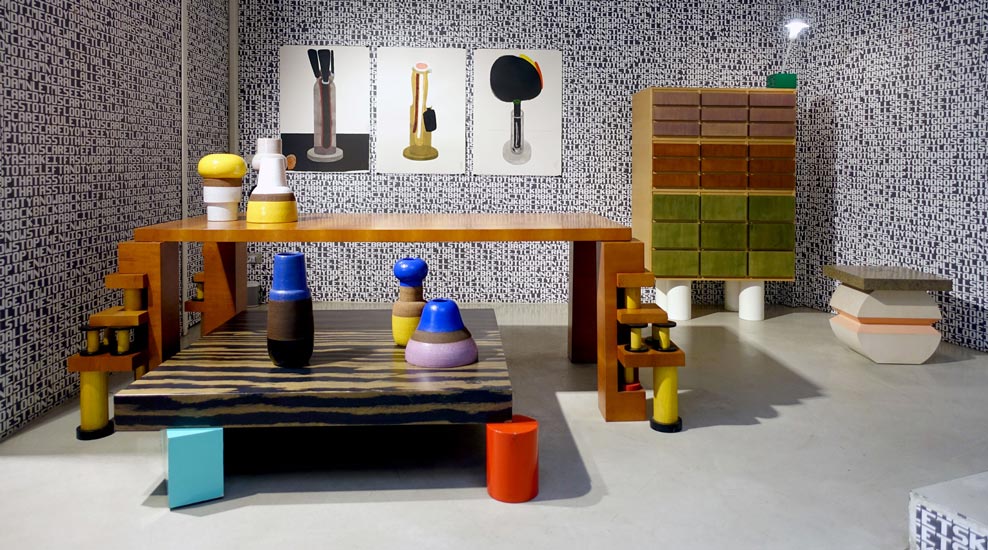 The gallery creates a dialogue between different languages, merging the work of renowned and talented designers. Each room of the gallery hosts the work of two designers in comparison: from Emilio Scanavino and Nanda Vigo, to Ettore Sottsass and Franco Albini, to Marco Guazzini and Gaetano Pesce up to the BBPR group and Piero Lissoni.
Let's Continue with the Selection of the Top Milan Galleries
Fragile Gallery
With its pistachio green walls and multicoloured floors (designed by Alessandro Mendini), since 2000, FRAGILE has been a reference point for historical and contemporary design. It offers a unique choice of furniture, lighting, furnishing accessories and jewelry created by the most important last century designers—think Gio Ponti, Carlo Scarpa and Osvaldo Borsani.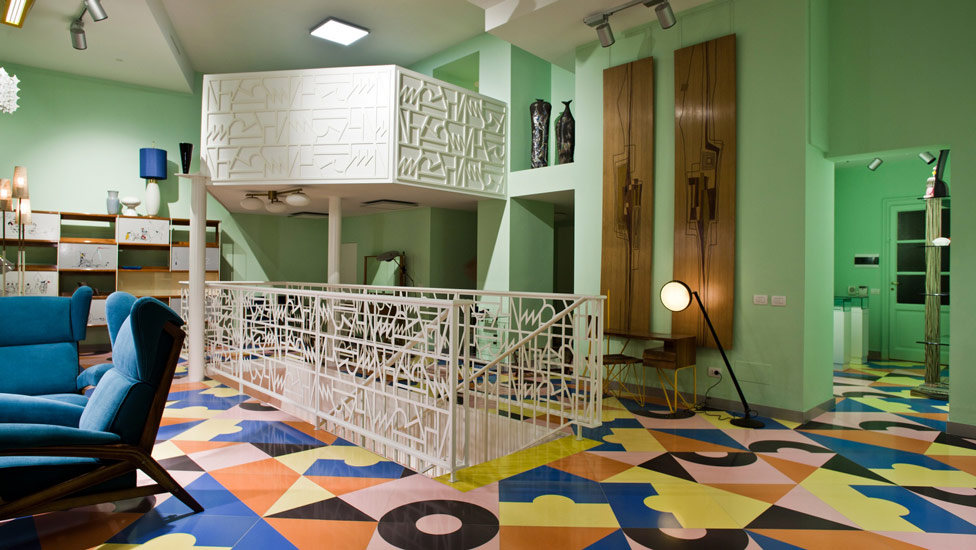 Located on Via San Damiano in Milan's East, it's also a stone's throw away from Villa Necchi, whose Rationalist architecture and rich interior design is a refreshing intermezzo amid the city's hustle and bustle.
Galleria Rossella Colombari
Founded by a prestigious family of antique dealers, Galleria Rosella Colombari focuses on 20th century design and pioneering the development of modern design collecting. In its early years, the sister duo in charge of the gallery dedicated themselves to the research and promotion of the works of Carlo Mollino, an Italian architect and designer known in part for his surrealist work.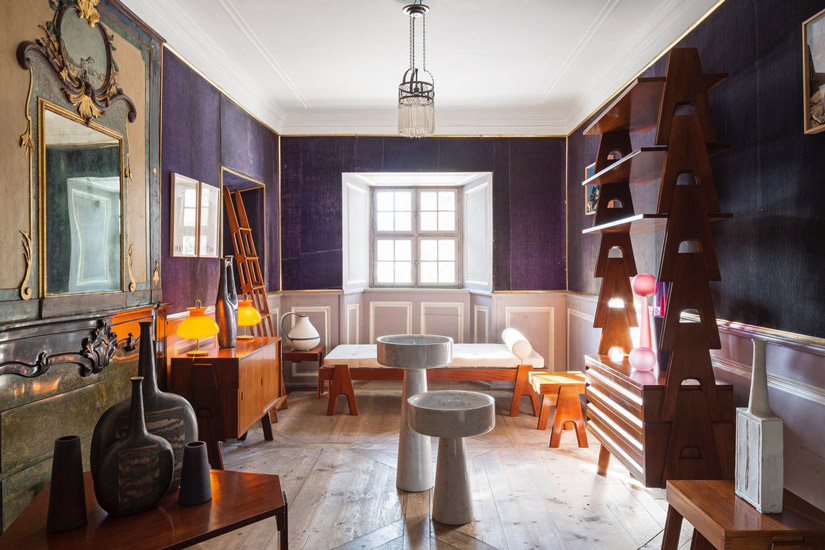 In 1991, Rossella Colombari founded her second gallery in Milan and widened her concentration to masterpieces of 20th century Design by architects and designers such as Gio Ponti, Osvaldo Borsani, Ico Parisi, Guglielmo Ulrich, Piero Fornasetti and Franco Albini.
Fondazione Sozzani
Way back in 1990, Carla Sozzani single-handedly heralded the era of concept stores with Galleria Carla Sozzani at 10 Corso Como, a fabulous microcosm presenting a unique mix of design, art, music, and culture that is worth the visit alone​​.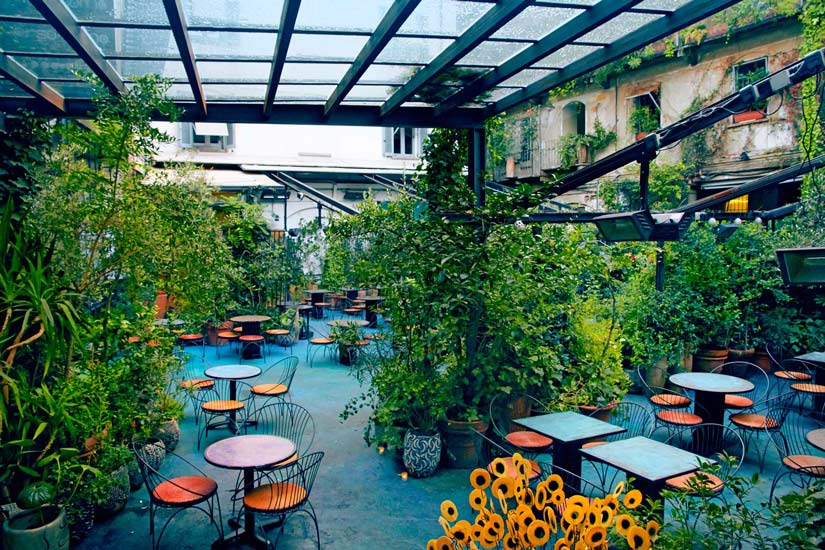 Dedicated to the promotion of culture through photography, fashion, furniture and fine arts, the gallery has exhibited intimate exhibitions on iconic designers and architects like Umberto Riva and Gio Ponti. Look out for the spiral staircase that takes you to the terrace where shows often spill out too. It will give you a taste for the beautiful rooftops of Milan that are willing you to explore.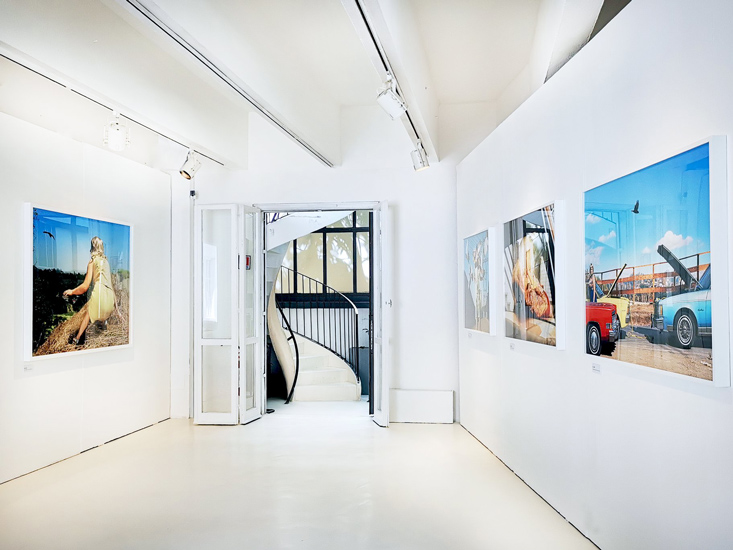 Take a Grand Tour of Italy
With an eclectic mix of styles and furnishings from the world's most iconic designers, the top Milan design galleries are a great place to explore if you're looking for inspiration. Along with the city's fine furniture shops, it's a chance to sample a taste of the best of the best, in fact, why don't you take us up on our customized furniture shopping tour.
We can organise a tailored experience including visits to the finest Italian laboratories and ateliers, helping you to choose products for your home, as well as in depth recommendations when it comes to 5 star hotels in the city.
We also offer interior design services including a Furniture Selection & Supply Service where you can browse furnishings with dozens of brands to select. We understand the value of luxury furnishings, which is why we ensure the necessary care is given to sourcing every piece. Our experts are available to assist you throughout any project as well as offer an assembly service if needed.
Let us do all the hard work while you sit back and enjoy the beauty of Italy. We've even compiled a list of Milan's chicest restaurants and most luxurious spas so you can really put your feet up as we help you make your dream house a reality.
Want to take your experience of Italy further afield? We've put together a list of the 10 best design hotels in Italy to give you an idea of how you can discover the length and breadth of our beautiful country.
Your unique Interior Design Project developed by Italian Professionals.
Discover and shop Made in Italy while living the Italian lifestyle in Milano.