5 Good Reasons to Prefer an Italian Interior Design Firm
Posted on 16 January in Italian Interior Design
Italian Design, Interior Design, interior design firms italy, italian interior design company, design firms, design company
Why should you entrust your residential project to an Italian interior design company? Discover the advantages of choosing interior design firms of Italy.
Interior Design Firms of Italy: World-Renowned Excellence
Italian style is well-known throughout the world. In the luxury industry, from fashion to automotive, Made in Italy always manages to stand out. Interior design is another part of this industry. The advanced know-how of Italian interior design companies is undisputed on the international level, as is Italians' good taste.
Many of the designers, who in both the past and today have made the history of design, are Italian. It is partly for this and not by chance that Milan, with its Salone del Mobile, continues to be the undisputed capital of design. Some of the most famous companies in upholstery, furniture, and accessories are also Italian and by collaborating with designers from across the world are continuing to carry forth the name of Italian design.
Why hire an Italian interior design company?
1. The importance of the Home concept in Italian culture
In Italy, taking care of one's home is a priority. The home plays a fundamental role since it represents a gathering place for the whole family. The house, usually owned, is often purchased and furnished for the long term. Because Italians tend to leave their family home at a later age, it often happens that multiple generations live together for an extended period of time. Needs can change, so it is essential to be able to meet them, as well as invest in quality and aesthetics during the design phase. It is also crucial to have a vision of the future, an ability that is acquired only through experience, such as that of interior design firms of Italy.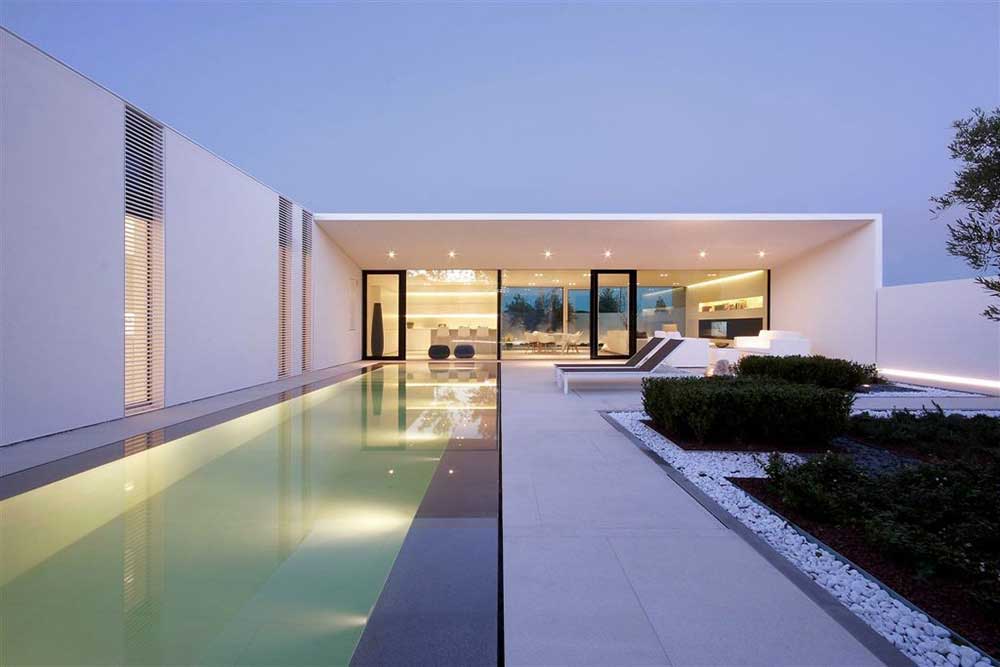 2. Living where design is born and brought to life
Alongside the work of Italian interior design companies is the "know-how," or the skilled artisans that pass their knowledge and skills of the processing of various materials from generation to generation.
For every area of Italy, there are districts specialized in the processing and production of certain goods. For example, the Brianza region in north Italy is famous for furniture production, while the Veneto district specializes in producing chairs. Then there are areas where the knowledge and skills for manufacturing ceramic developed, such as Faenza and Montelupo.
In the same way, the Carrara area on the Tuscan coast is famous for the extraction and processing of prized white marble. Then there are naval districts, such as Forlì, where there are companies that specialize in nautical furniture.
On closer inspection, every part of Italy has its own specialty, prepared to satisfy every need.
3. Knowledge and skills acquired alongside innovation
Made in Italy products created by the knowledgeable hands of local artisans, besides being synonymous with quality and excellence, are also exclusive. The manual processing from the Italian artisans gives life to one&only products, unique pieces that no machine could ever replicate. But besides uniqueness, what sets artisanal products apart is also the ability to be entirely custom-made in order to meet specific requests.
Behind the success of an Italian designer product is not only the handwork of the artisans. The most famous Italian furniture brands also invest in research and innovation, crucial components for keeping up with contemporary design and bringing the products ever closer to perfection.
But why trust an Italian interior design company to design your home? The answer is in the fact that Italian designers, in addition to boasting a culture of good taste and making use of the skills of locals artisans, they know the design industry firsthand.
4. The Italian interior design firms at the center of a network of companies and trustworthy professionals
Italian interior designers know where to find valuable products, where the precise areas of production are, and can get immediately in contact with the most famous brands of Italian design to offer you luxury brands to include in your project.
Thanks to this knowledge, interior design firms of Italy can meet any need the client might have, offering him the best-suited solution to realize an exclusive designer project. Designers based in Italy personally know the most trustworthy and reliable suppliers to create your custom furniture. Given their experience in the field, they can recognize quality materials and the best areas of production, those being the towns and cities where you find large companies and small artisanal businesses specialized in certain materials processing or product manufacturing. For this reason, you will likely hear about the upholstery district, the ceramics district, the textile district, the leather district, and many others.
In this sense then, Italian interior designers always know what to propose to the client in search of quality Italian design for his residential project.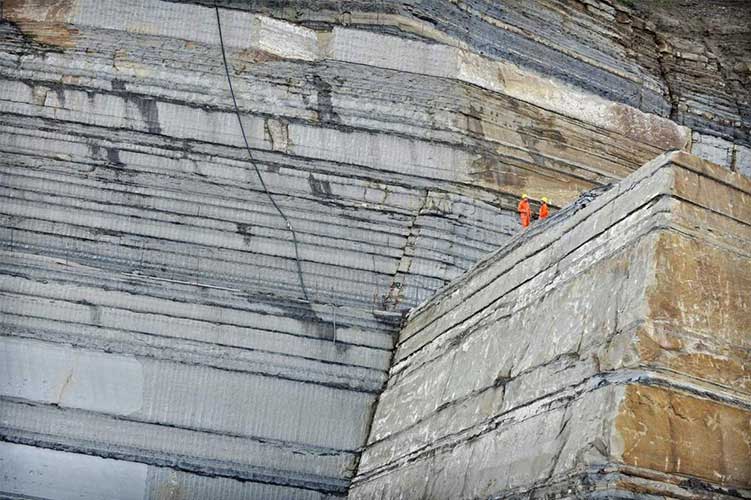 These are perhaps some of reasons why interior design firms of Italy are more and more sought-after for high-quality projects throughout the world.
Interior design firms of Italy for international projects
There are Italian interior design companies like studios of Paola Navone and Fabio Novembre, which besides focusing on product design, have also designed residences and other spaces across the world, bringing with them the spirit of Italian style. One of Paola Navone's international projects is the Point Yamu resort in Phuket. Navone brought her unique vision to this project by working with colors and textures and intertwining different materials. The result is a vibrant, colourful project where Italian design and the local culture mix to give life to a one-of-a-kind interior.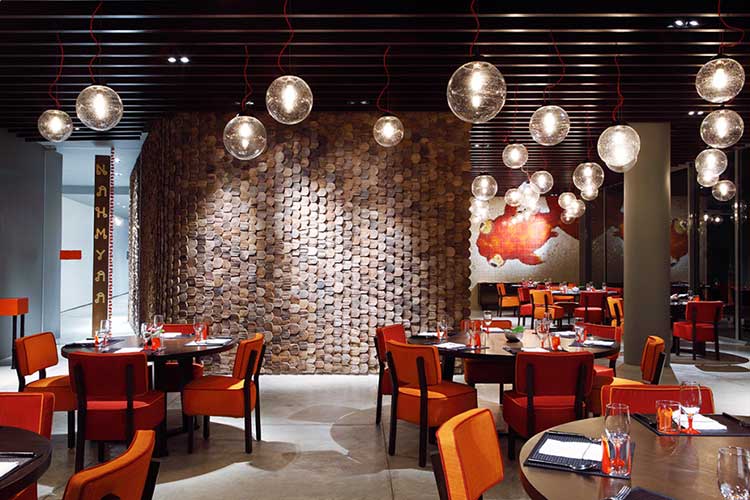 The designer Patricia Urquiola, Spanish by birth but Italian by adoption with her architecture and interior design firm in Milan, is also among the most sought-after interior design firms of Italy for interior projects not only in Italy but also abroad. An example is Marienturm and Marienforum, two new commercial towers in the financial district of Frankfurt, where Urquiola designed the interiors.
The Maserati Suite Hotel in Montecarlo carries the name of another Italian studio: Palomba+ Serafini, founded by Ludovica and Roberto Palomba. This interior project elaborates on the famous Italian automobile brand, taking Italian style and transforming it into a full experience.
Italian interior design is also widely desired for residential interiors. Among the most active in this field is the studio Dimore Studio, which has created unique and alluring interiors from Paris to Lugano.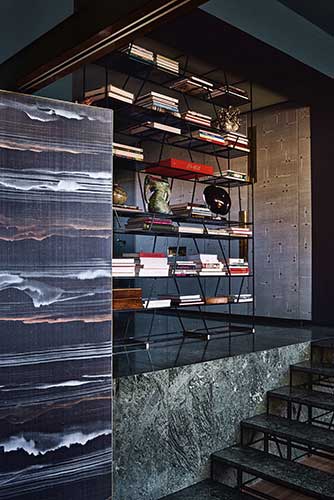 5. The Italian interior design company: Educated in beauty and the creators of new trends
At the foundation of a good interior project are technical knowledge and continuous improvement. For those working in interior architecture, it is fundamental to be knowledgeable of new trends in contemporary design and the best products on the market.
Italian architecture and interior design studios keep in close contact with the leading suppliers in the wide Italian design industry. New interior design trends and collections are born here in the so-called Bel Paese and are then presented in industry trade shows worldwide. So in Italy, the products are presented earlier. This means they can be included in projects sooner than when working with a studio outside of Italy where news of trends and new releases arrives later.
Interior design firms in Italy: the best support for your exclusive project
Always staying informed on news in the field goes without saying for Italian designers, and designer Rachele Pellegatta knows it well. As founder and artistic director of Dome Milano Interior, an Italian interior design studio based in Milan city center, she is continually keeping herself updated on the latest trends. With her expert taste, she will be able to offer you the best solution for your interior design project. She has worked on many Italian projects and has also designed interiors in various cities across the globe, such as Hong Kong, Jeddah, Tel Aviv, Dallas, and many others.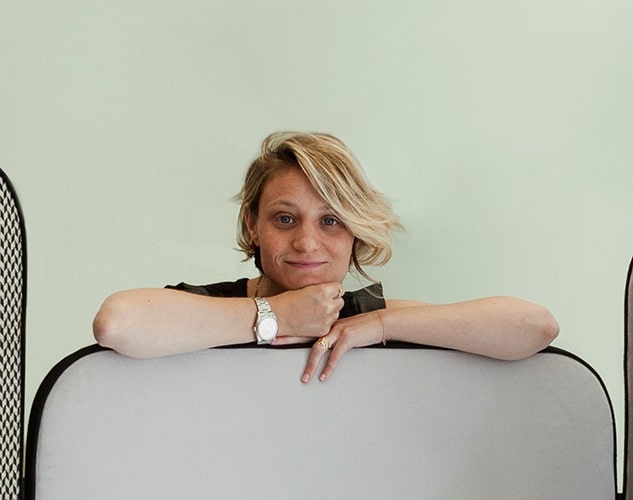 If you are thinking of realizing your home interior project with an Italian interior design company, trust our professionals in Italy. Our design studio can follow you through every phase of the project. We can work in any part of the world. And for larger projects, we also work collaboratively by pairing our Italian interior designer with an on-site structural architect. In this way, the two worlds converge, melding together knowledge and experience to create one-of-a-kind projects.
Contact us or visit our studio in Milan. Our interior design service is waiting to help you design your home. We plan and develop the project as a interior contractor, creating efficient logistic and communicative synergies. Our expert artisans will install all the furnishings directly at your home.
If you are looking for the best Italian design and want to experience it in person, you can also take advantage of our exclusive shopping tour in Italy that we will organize specially for you.
Your unique Interior Design Project developed by Italian Professionals.
Discover and shop Made in Italy while living the Italian lifestyle in Milan.