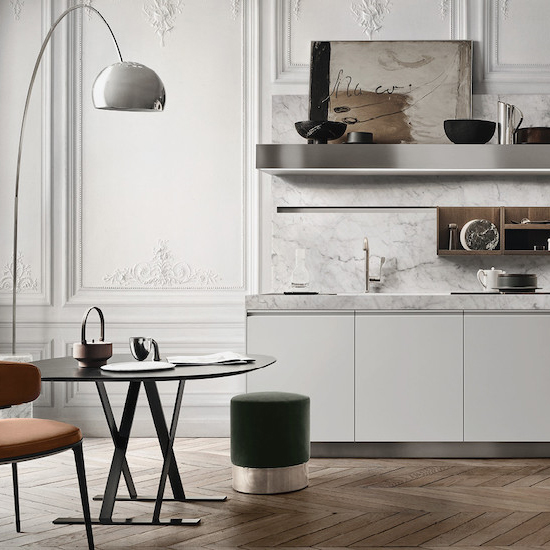 Italian Kitchen Design & Style
The kitchen, a space where the most convivial moments of the family take place. A place where you can share stories, find new flavors, a space where you can give life to your creativity. In a changing society, the kitchen space takes on new roles, becoming the set and scenography of much more complex
dynamics rather than being simply "the cooking area". Aware of these changes, we have decided to propose a series of Italian kitchen design models in which high technologies and a new design are shaped and merged with the new functions of this space: a meeting place and a place for emotions.
Italian Kitchen Decor
Design Pills
Our Italian Style Kitchen Concepts
We went in search of the best luxury modern kitchen design models, with high technical and functional capabilities. For a good kitchen project it is important to understand the needs, desires and purposes of this new room, which integrates functions from other rooms and becomes an open space in which to carry out all kinds of activities. 
Our kitchen design proposals have been created by our team of interior designers to inspire you, proposing combinations of materials, showing you different compositions and spatial solutions, guiding you in the selection of the best model for your home also through a price estimate.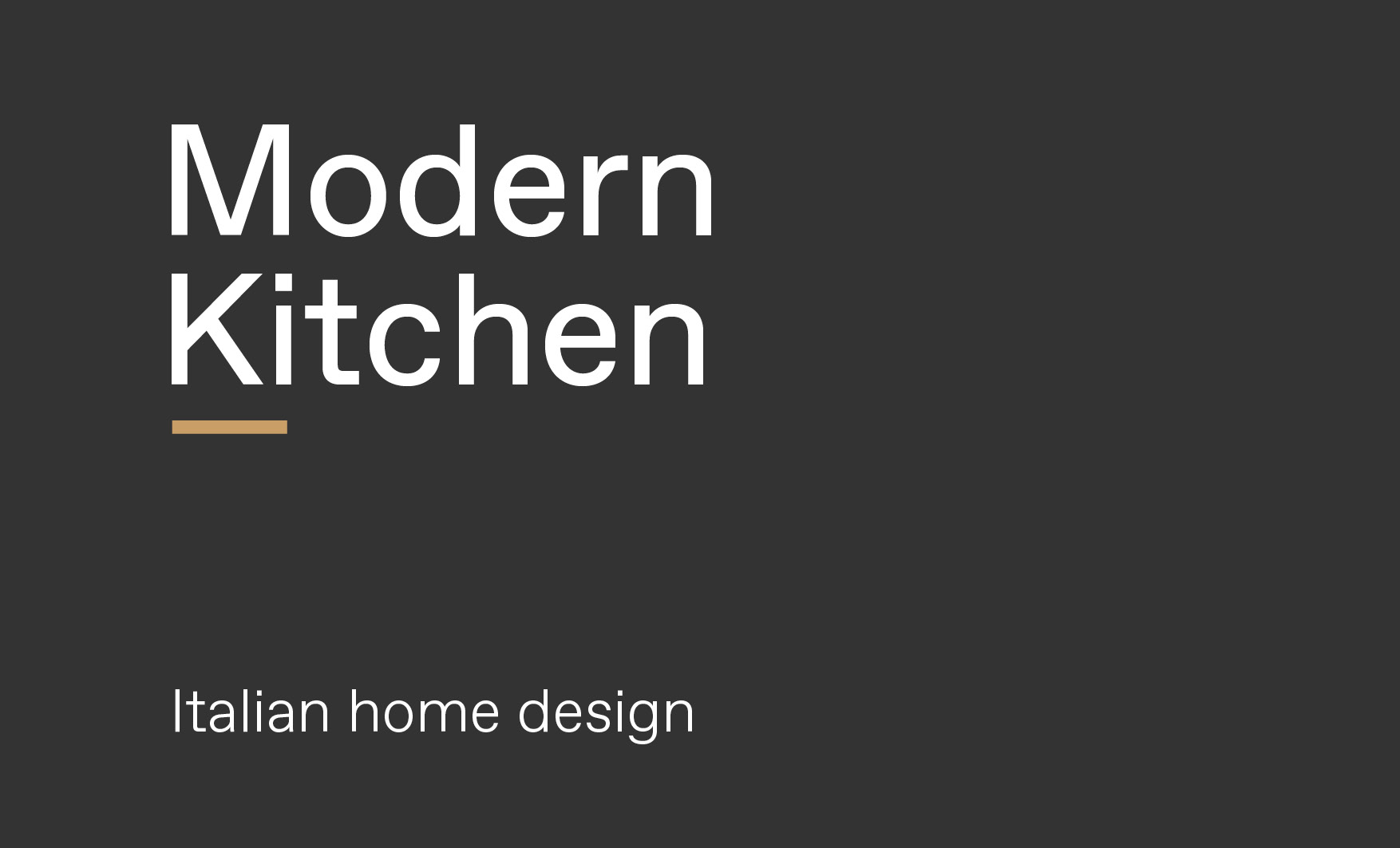 Modern Kitchen Design
Essential in design and functional in use. Here are the main features to obtain a modern Italian kitchen design composition. A white kitchen with copper profiles, a dark wooden table, modular kitchen cabinets adaptable to any type of space, geometric lines and elements with thin and minimal thicknesses that become part of the sophisticated design of a modern style kitchen. A space in which technological research and continuous innovation in solutions become the predominant aspect and fundamental characteristic, an open and organized place where solutions are created according to the area that accommodates them.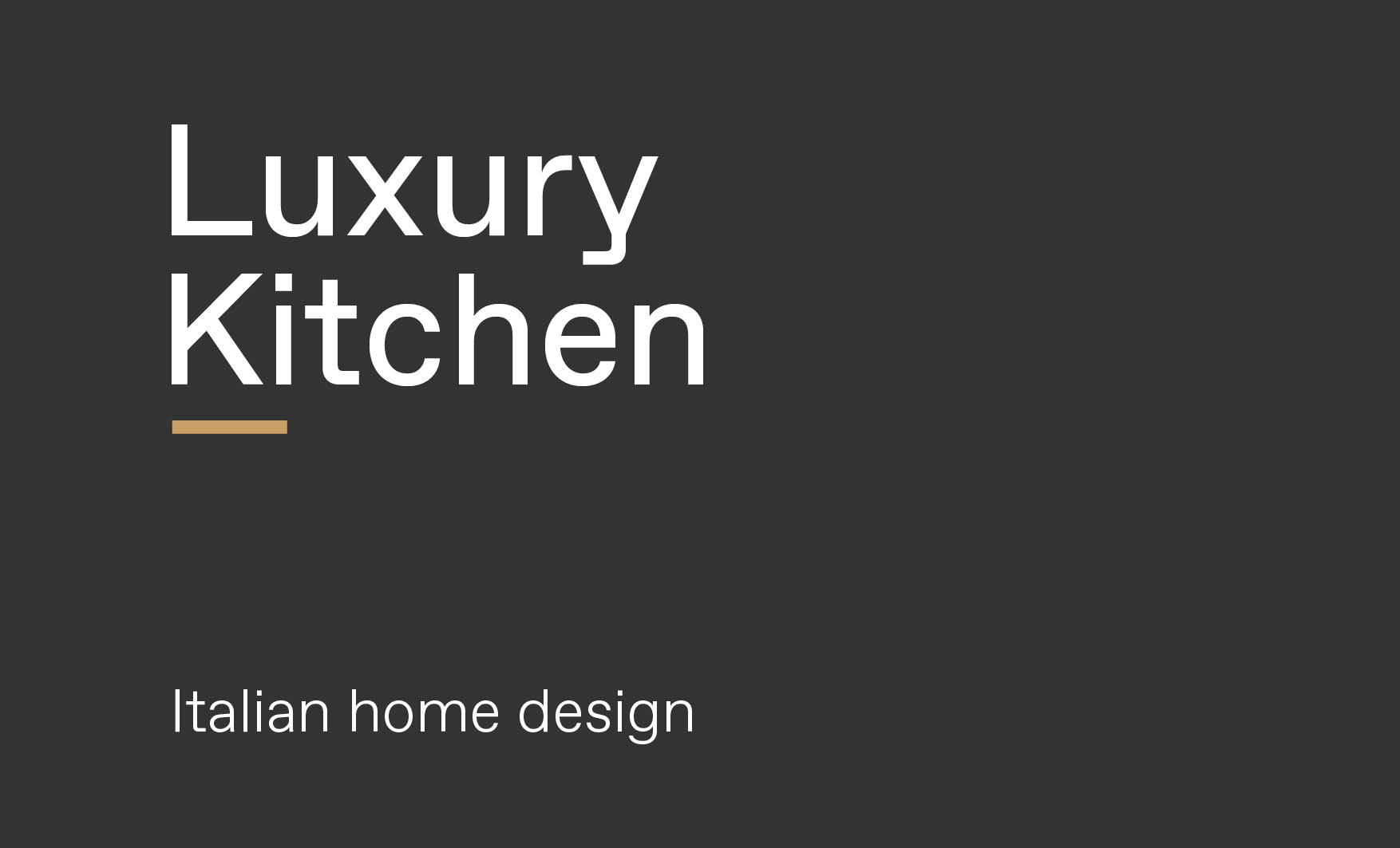 Luxury Kitchen Design
The kitchen is a complex space. It is a place where you can cook or simply spend time together with your family or guests. The kitchen island becomes the protagonist of this luxury environment: illuminated by pendant lights it assumes the role of a living unit in its own right, operational and convivial at the same time. Materials are also an essential element in a luxury modern kitchen design compositions: thick marble countertops, profiles in precious metals, amber wood grain becomes a manifestation of an elegant and refined space.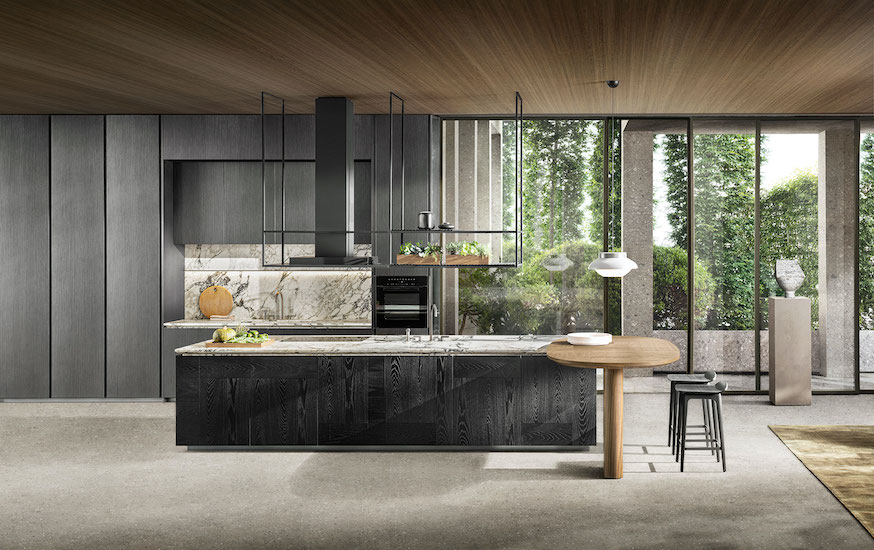 High-end Kitchen Design & Italian Interior Designers
The figure of the home designer plays a fundamental role in the planning of a designer kitchen. Our knowledge of interior design and especially our technical skills will help you in the composition of the best kitchen for your home. The choice of the Italian kitchen design model, the study of the layout of the modules and the most varied interior equipment, the combination of materials and the definition of colors are fundamental moments during the kitchen project. The exchange of opinions and dialogue with our team will allow you to understand the right path to follow in order to create a high-performance environment that can respond to every need.
Italian Kitchen Furniture
Every kitchen has a soul, a character hidden in the furnishings, finishes and technologies. The different manufacturers of Italian kitchens then take up the challenge of creating luxury modern kitchen design solutions, to give life to a new space that can offer an answer to every kind of expectation and need. Each brand is distinguished by specific and innovative kitchen features: some focus more on the creation of convivial spaces, others
focus on innovative technological systems, others identify themselves with models with functional and elegant design. A collection of ideas and solutions that have in common the desire to create high quality Italian kitchen design composition. Our team of experts will be able to guide you in the choice of the brand and the model and above all will be able to show you the beauty of the made in Italy kitchen.
Looking for your perfect Italian Kitchen design?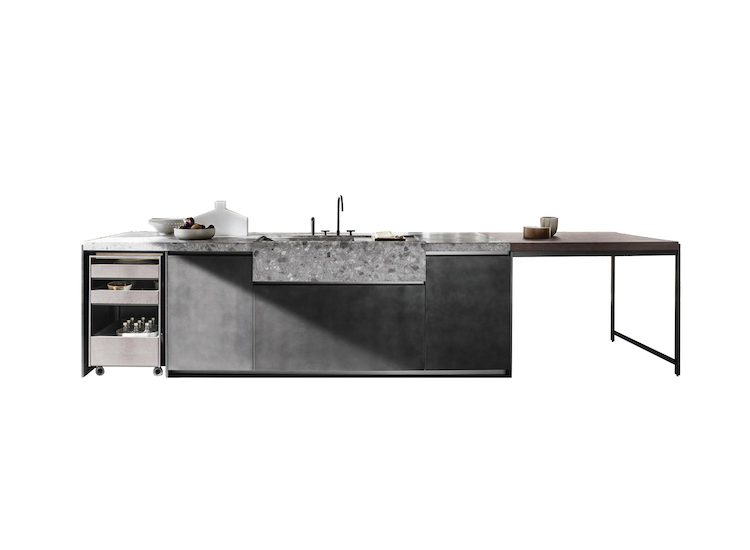 Dada
Design kitchens, modular and with great aesthetic impact, able to highlight the style of every home. Sophisticated and revolutionary solutions, Dada kitchens are characterized by their
ability to blend daily needs with technological innovations. New opening systems, modularity and functionality complete the list of the main features of Dada kitchens.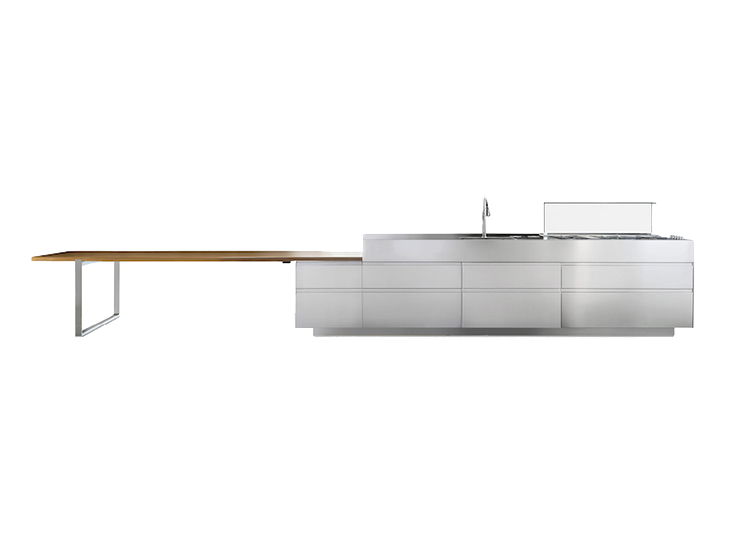 Arclinea
Arclinea's main objective has always been to connect our daily activities with technical research in kitchens. An Italian kitchen design brand that wants to
renew the ritual of being together by offering kitchen models where you can not only cook, but also live unique moments of conviviality.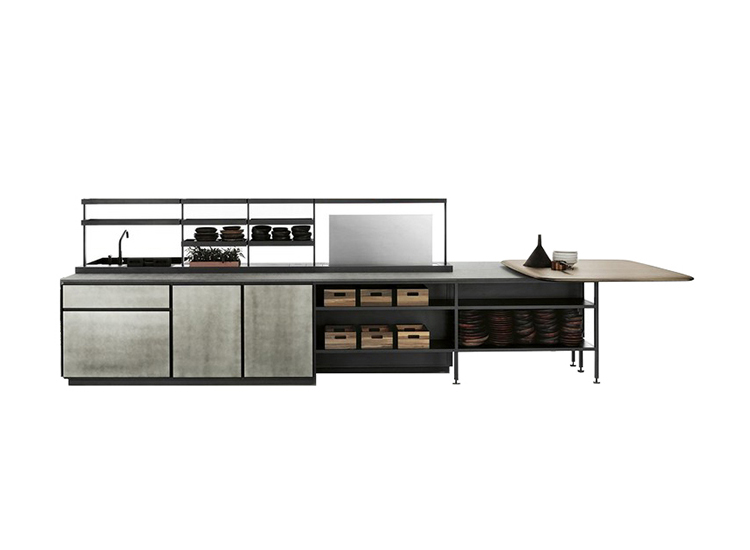 Boffi
With their elegant, sculptural and architectural design, Boffi kitchens stand out for their essential shapes, marked lines and essential geometries. Always creating new combinations and constantly renewing
themselves, the modular, island or in-line kitchens in the Boffi catalog do not exist until they are imagined. Each luxury modern kitchen design composition is built to the customer's measure, thus creating 100% tailor made solutions.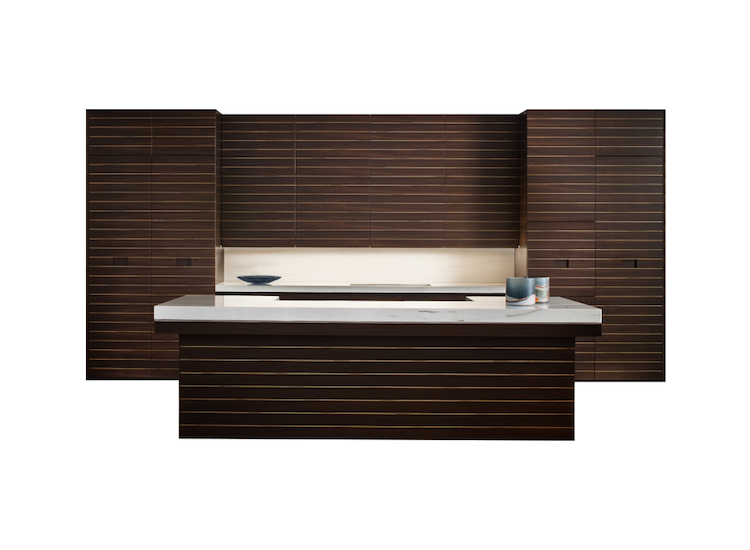 Armani/ Dada
Armani's style also arrives in the kitchens. A collaboration that combines the functionality and high technology typical of Dada kitchens with luxury and Armani. Precious essences, exclusive lacquers,
textured glass, natural stones and precious marbles combine to create unique atmospheres. The strong lines, compact volumes and warm colors give life to kitchens where you can spend pleasant moments of conviviality.