Milan Furniture Fair 2021: The places and Design events worth visiting
Posted on 29 July in Milan Design Guide
milan luxury experience, Milan Design Week, milan furniture design, Fuorisalone Milano, milan interior design, Italian interior design, milan furniture shopping tour, Italian Furniture, Italian interior designers, Milan Design City, fuorisalone 2021, milan design week 2021, Italian Design, salone del mobile, salone del mobile 2021, Italian Lifestyle
A guide to Milan Furniture Fair 2021. Discover with Esperiri Milano the best places and design events to visit at Milan furniture fair 2021.
A guide to the best Milan Design Events 2021
Every year, the creative world flocks to Milan Design Week and Salone del Mobile to see the best new furniture and living concepts from the globe's most talented designers. After an 18-month hiatus, these blockbuster events will return between 5-10 September 2021.
Supersalone, a special event by Salone del Mobile.Milano, will take place at the Rho-Fieramilano fairgrounds, meanwhile, some of design's most creative minds have been tapped for new projects and inspiring exhibitions around the city. With so many things to do, the difficulty is choosing where to go.
Including Milan's most iconic design districts and some of this year's unmissable installations, these are the places and design events you'll want to add to your agenda ahead of Milan Design Week 2021…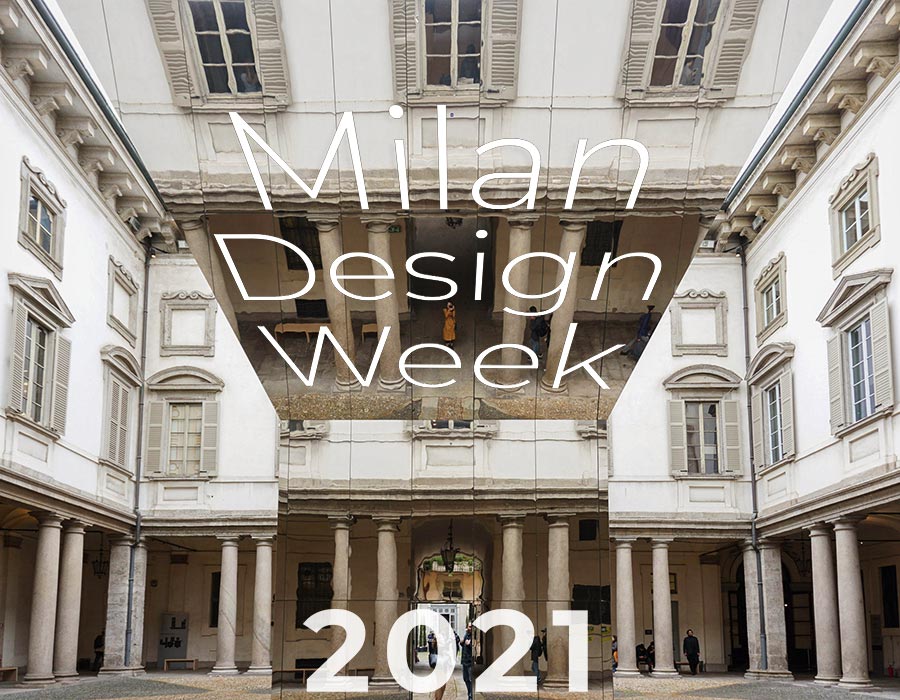 Milan Design Week: the Best 10 Events you can't definitely miss
Tortona Rocks – The design ahead
Following the public acclaim of 2019 and last year's digital-based experimentation, Tortona Rocks is back as one of Fuorisalone's most contemporary design projects. This Agora has quickly become a place to share the future of design and with the theme "The Design Ahead", this year will be no different.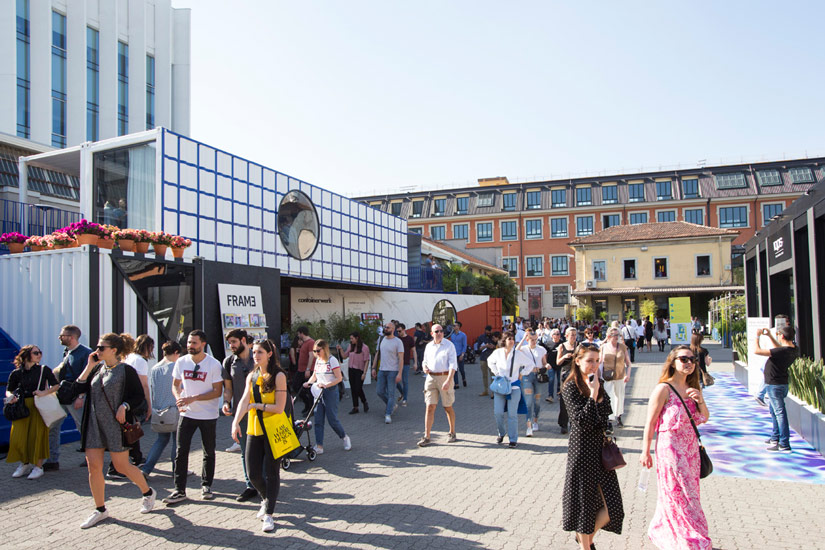 Sustainability, technology, innovation, research, and internationality are the key words that have defined the format since 2015, showcasing concepts and ideas that will shape the world of tomorrow. Belgium is Design, Chaises Nicolle with Paola Navone, DFA Partners and Gruppo Building, Planika, RAN, Silk-FAW Automotive, Softicated, The Playful Living, Vestre, and many more, will be animating Opificio 31 and the Tortona district's Design Week event.
Meanwhile, a video/editorial project created with Studio Spucches will tell the story of Tortona as one of the most symbolic locations in town. It will also trace the history of world-famous designers that have been involved such as Marteen Baas, Formafantasma, Naoto Fukasawa, Mario Bellini, Marcel Wanders, Philippe Nigro, Neri&Hu and Matteo Ragni.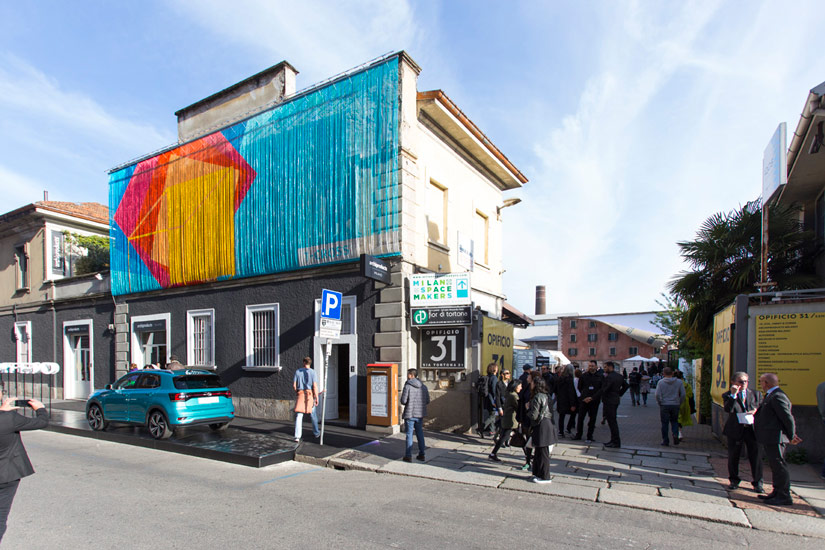 5VIE Art + Design
The 5VIE Design District has emerged over the years as one of the most integrated of Milan design districts. It is a historical district west of Duomo and is home to spaces including showrooms for BDDW and Apparatus. There is also a cultural hub at Piazza Gorani, which includes Riviera, a creative space led by Italian design brand La Palma.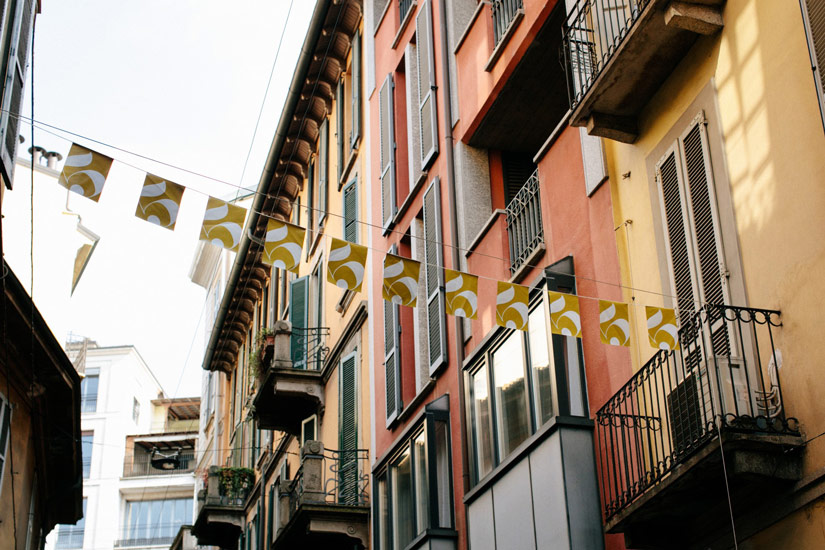 Every year the 5Vie event is dedicated to an icon of Italian design and this year that icon is AG Fronzoni. A series of displays throughout the district will trace the graphic designer's life.
Other things to look out for include a design exhibition at Palazzo Recalcati curated by Patrizia Catalano and Maurizio Barberis; the Danish design of Masterly at Palazzo Turati; and Glass Utopia, an exhibition curated by Mr. Lawrence for Craft ACT: Craft + Design Center.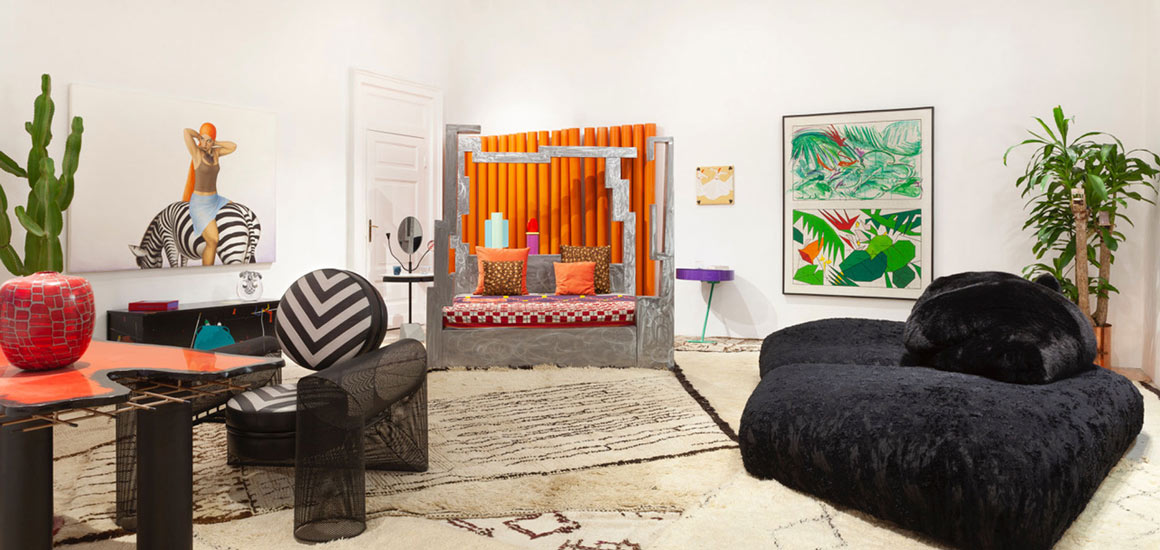 Design Variations and All about Attitude
Palazzo Litta returns to showcase the latest projects and news from a selection of companies, designers and other institutions from around the world. Participants this year include Orografie, Rubinacci Napoli and Scapin Collezioni, all of which can be discovered throughout the historical building's various spaces.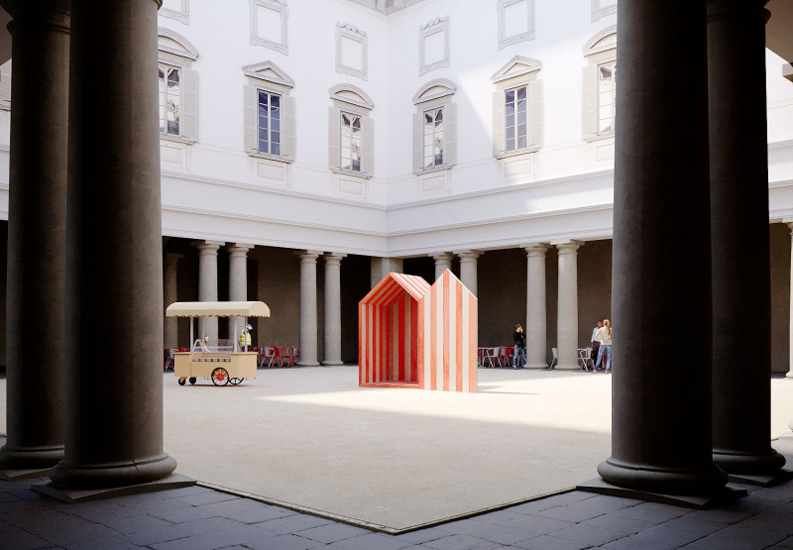 The centerpiece of the location is the annual exhibition by MoscaPartners, which tasks different designers every year with reinterpreting the palazzo. This year, Portuguese studio Aires Mateus will create a temporary installation called "A beach in the Baroque" comprising an oversized and brightly-striped "cabin", which will sit in contrast to the sobriety of the location's architectural features.
Also on show is "All about Attitude", an exhibition showcasing Korean craftsmanship that promises to explore the concept of making upon the backdrop of the pandemic.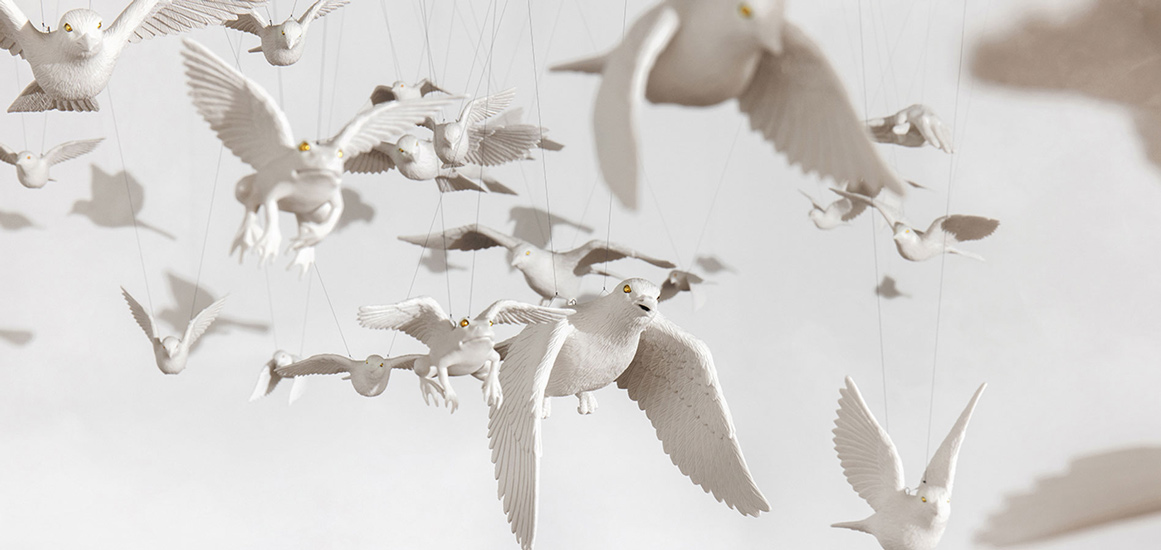 Masterly – The Dutch in Milano
At the fascinating Palazzo Francesco Turati and the adjacent Galleria Meravigli the Dutch pavilion arises again with the best design and artisan craftsmanship the Netherlands has to offer. Titled "Masterly – The Dutch in Milano" it will see participation of over 80 participants and showcase the region's best design, fashion and photography in and around the Palazzo's stunning spaces.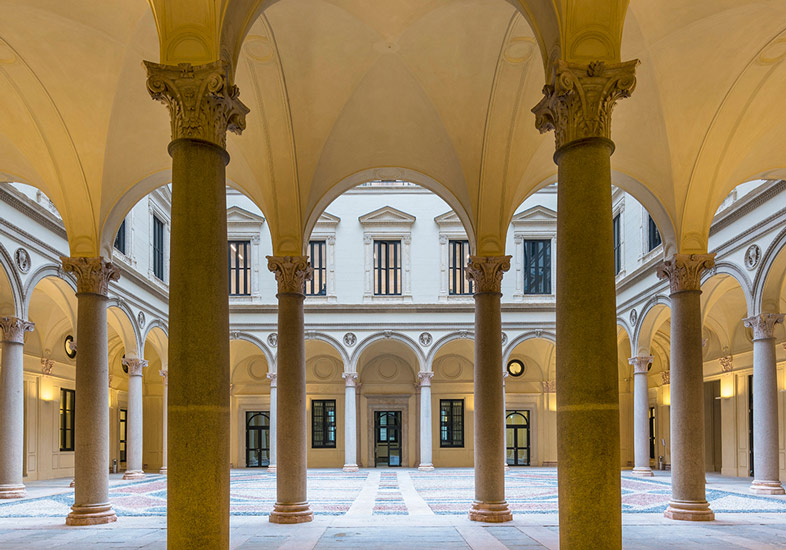 During the Salone del Mobile the Dutch pavilion is a beacon of sublime design, quality, artisan craftsmanship and innovation. The beautiful, partially covered, courtyard of the Palazzo offers the perfect location for a little lounge break. Then there is the rooftop terrace on the fifth floor, that offers a phenomenal view of Milan.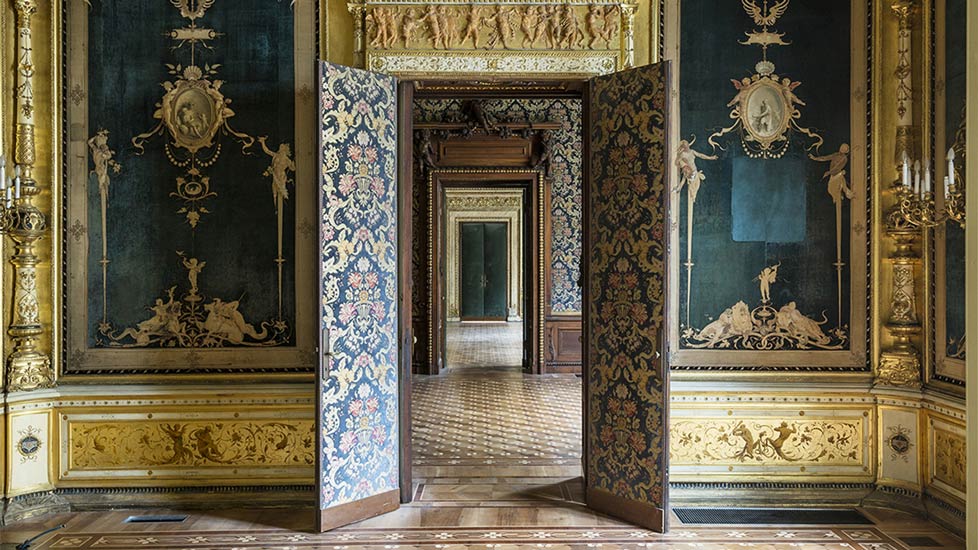 Alpha District
Always in a constant state of evolution, Fuorisalone will welcome a new district in September. Called Alpha District, it will present a series of 'Cathedrals' that together form a pop-up open-air exhibition promoting different projects and products from all over the world.
Inspired by Giorgio De Chirico's Italian squares, using shapes recalling typically Italian architectural concepts, these exhibition booths play with the idea of mystery and enigma, capturing the viewer's attention from afar with their color.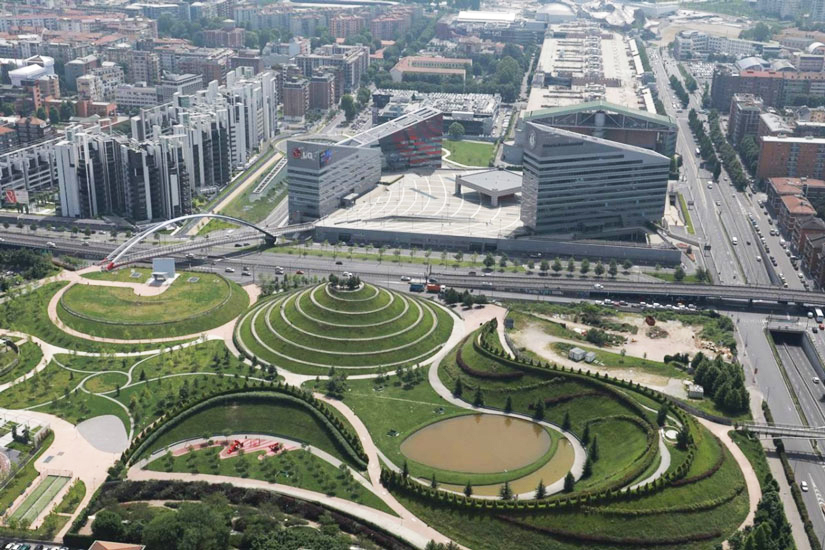 Thanks to Alpha District, this impressive, modern location will become one of the main hubs of Fuorisalone 2021. At its center is Portello, a neighbourhood best known as a former car-manufacturing area as it used to house facilities of Alfa Romeo, Darracq, Citroën, and Fiat.
In Portello, over the decades, architects and landscape designers have experimented with unexpected urban paths including the restoration of the Milan International Congress Center. Still, the area remains still quite unexplored—that is, until this year.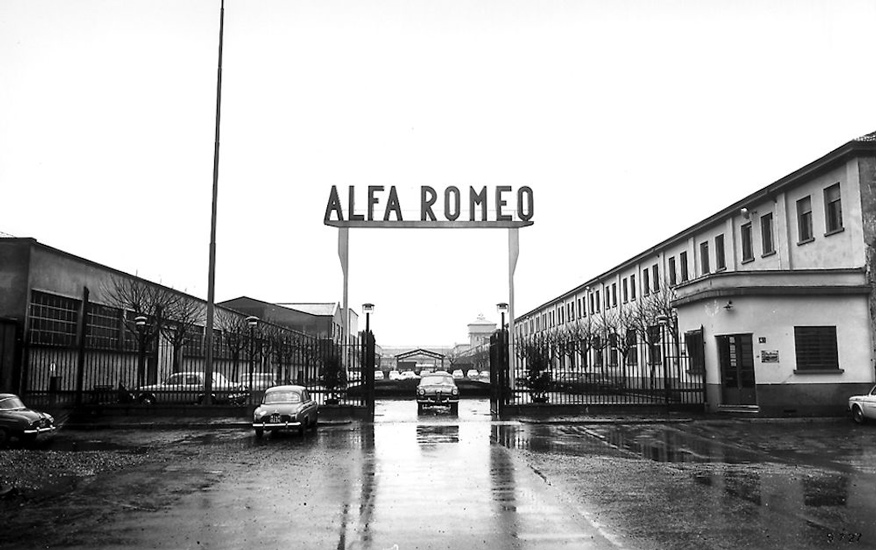 The best Milan Design Events 2021 continues…
Alcova
Another returning name at this year's Supersalone is Alcova, a contemporary platform launched by Joseph Grima and Valentina Ciuffi in 2019. Alcova is a platform for independent design which works like an itinerant network of exhibition spaces across multiple sites in and around Milan.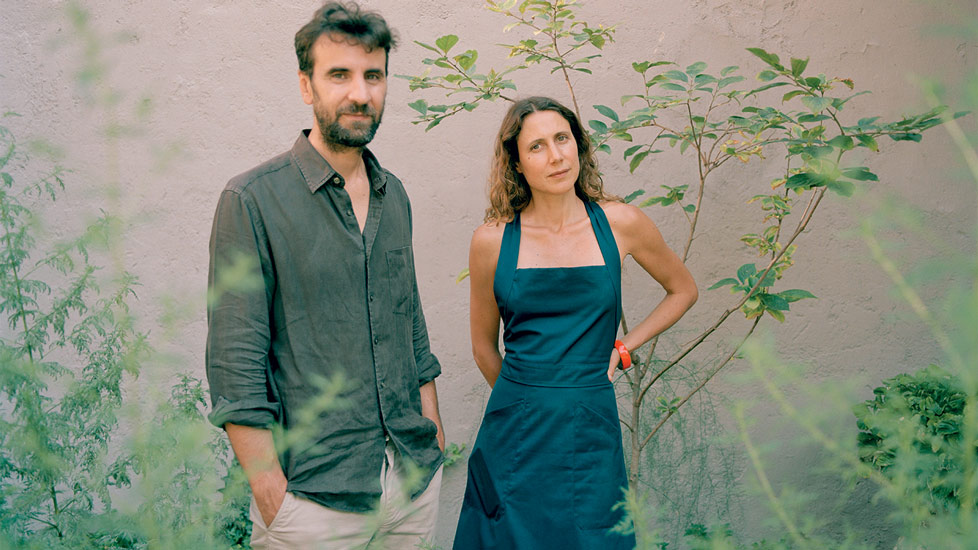 Beyond great design, its main draw is the fact it activates forgotten locations of historical significance, temporarily recasting them as venues for performative activities. After two successful editions visited by more than 100,000 people, the 2021 edition of Alcova is going to take place just west of Milan's centre in a cluster of buildings immersed in an urban park including a nunnery and an industrial laundry.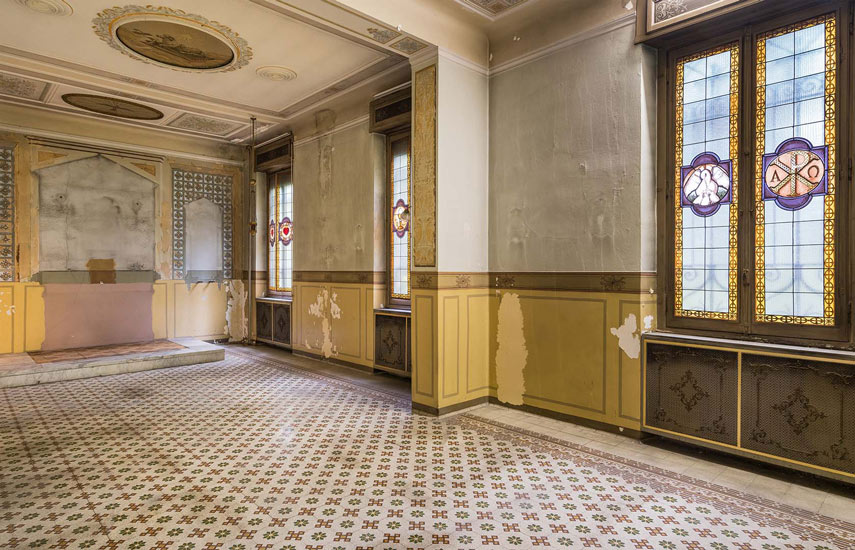 R/evolution + Design beyond Design
Over the years, the Superdesign Show has seen some of the top companies and designers participate, including names such as Moooi, Tom Dixon, Nendo, Foscarini and Paola Navone, This is also one of many spaces that provides an opportunity for Italian and international emerging brands to get some networking done to potential clients and other business opportunities.
The platform was founded by Superstudio, a radical design group from Italy that never actually finished a building and still achieved icon status. The initiative is almost 20 years old and is still considered one of the most relevant initiatives in Milan when it comes to showcasing the best of international design in the city.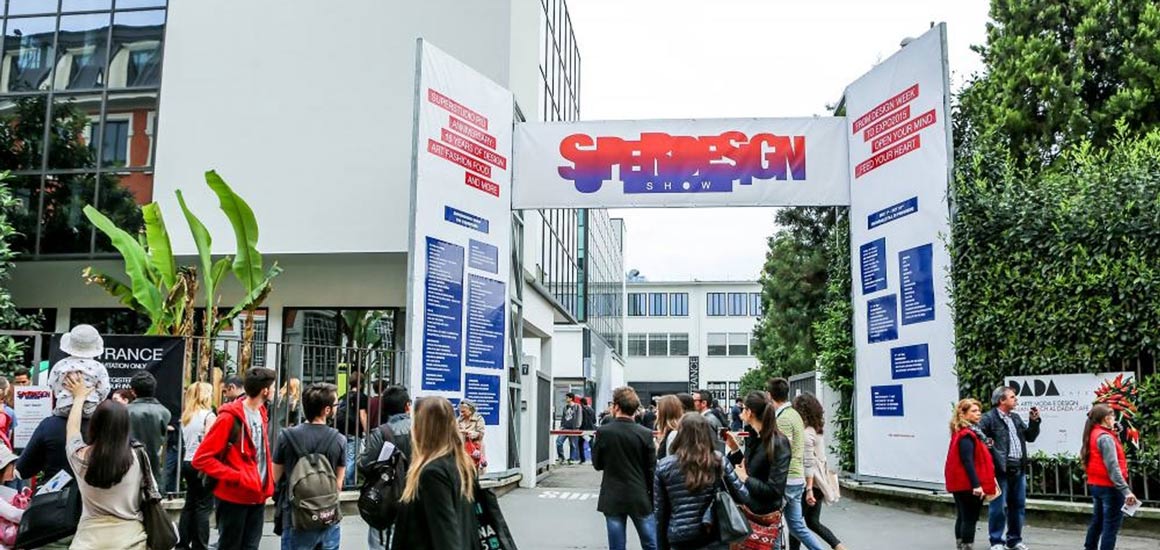 After a chance to break and regroup last year, the Superdesign Show 2021 September Special Edition returns with R/EVOLUTION, a new exhibition format exploring topical issues alongside two spectacular interactive pavilions at Superstudio Più.
Meanwhile, in the spaces of Superstudio Maxi (a new technological and sustainable exhibition space), a major exhibition-event will take place exploring themes closely associated with post-pandemic life such as sustainability, inclusiveness, and connection.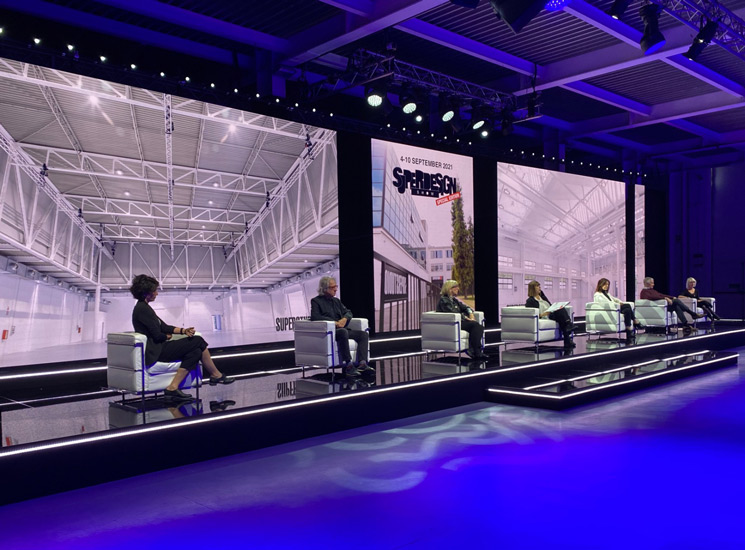 My Senses
Taking the tram is a right of passage in Milan and this year, Lapitec will hone its experience in materials to transform this historic transport. During the Fuorisalone event, tram K35 will travel the streets of Brera district as a hub of sensory experiences and social interaction.
Designed by architect Michele Perlini, who has renamed the project "My Senses"—a name which represents a "place within the place"—visitors will have the opportunity to experience a unique interpretation of this celebrated means of transport dating back to the late 1920s.
The carriage is conceived as a large furnished open space retaining some of its distinctive features and combining them with unexpected elements such as the tables, central units and a kitchen island. Perlini has opted for a retro aesthetic defined by the tram's wood finishes including the herringbone parquet, the boiserie and the benches that are upholstered in eco-sustainable fabrics.
Natural Capital
In light of the global pandemic and a heightened sense of responsibility around the world, it's no surprise that special attention is being paid to nature this year. As an example, energy company ENI and CRA-carlo ratti associati are exhibiting an installation titled 'natural capital' highlighting the role plants play in producing oxygen.
The installation will be one of the largest data visualizations ever produced showcasing how much CO2 each individual tree species can capture and store. The intention is to promote forestry protection by illustrating how much CO2 would be released if the trees were removed. Milan is the perfect place for it. Over the past few years, it has already tried to incorporate more greenery in its urban development plan and has pledged to plant over 3 million trees across the city by 2030.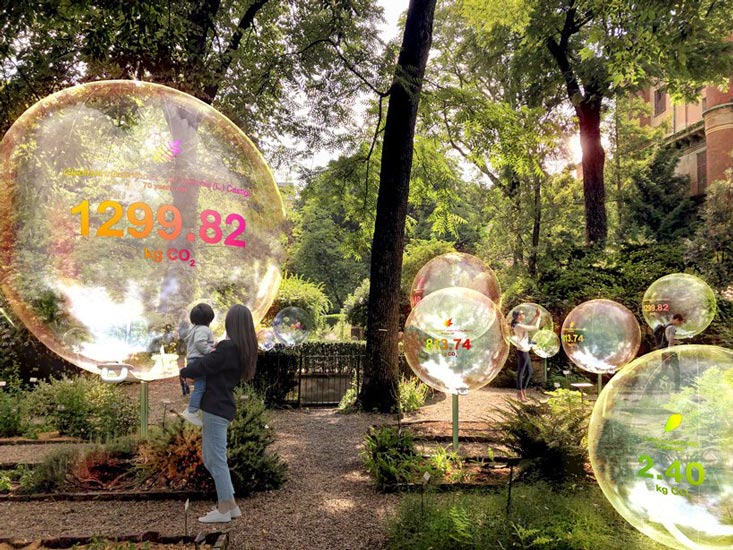 SuperSalone – Salone del Mobile 2021
To top it all off, this year's Salone del Mobile is back with a bang—and a new name. Curated by architect Stefano Boeri, instead of a series of mega pavilions housing numerous stands, the Milan Furniture Fair 2021 will be known as SuperSalone and will feature, amongst other concepts, a maze of doubled-sided panels that will display design products.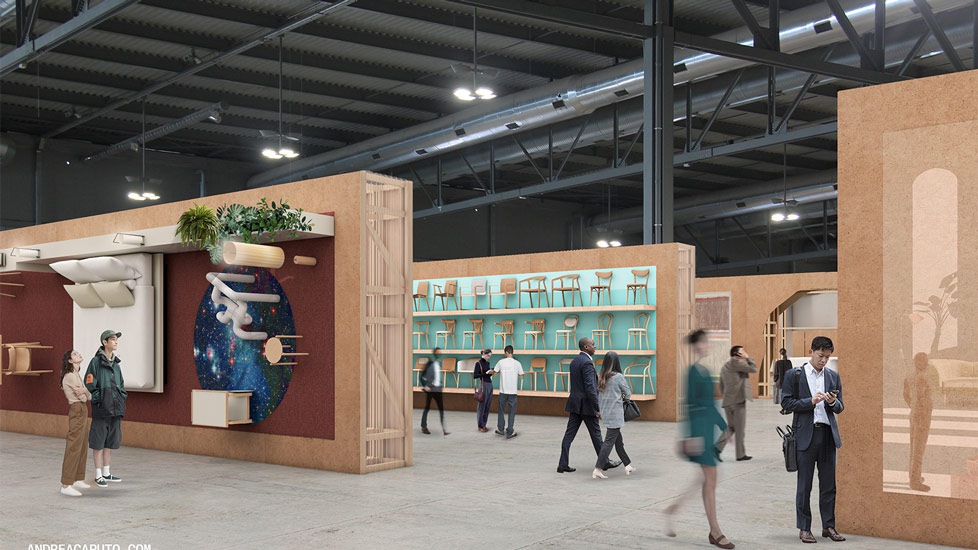 The fresh format will see a tightly edited version of the best elements of a typical Salone del Mobile showcase, bolstered with fresh and inspiring add-ons. This will all be presented as a scenographic display where companies will be able to show their best work from the past 18 months: a unique and special moment to discover the latest in design.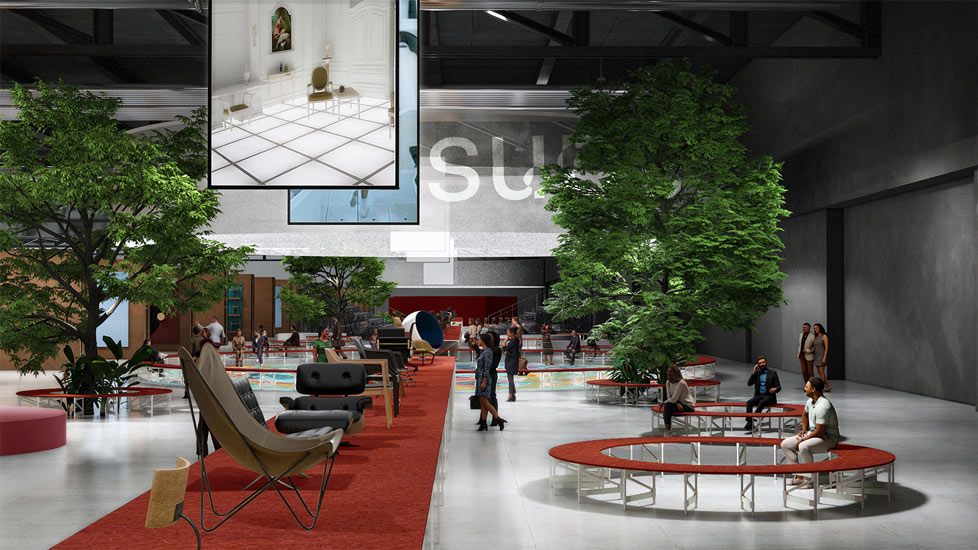 Discovering Design
As well as discovering the latest in design trends, Milan Design Week is a great source of inspiration for your latest design projects. If you would like to understand more about the made in Italy industry or you are inspired by the interiors of the city's most stylish shopping spots, our team can help.
As part of your visit to Milan, we can organise a personalised furniture shopping tour including visits to Italian laboratories and ateliers to choose products for your home. Our team of experts will guide you step by step, from the first consultations to the management of the shipment of the products selected by you directly on site.
With our luxury home renovation and contractor services you'll have trusted professionals at your fingertips who are able to perform the most diverse tasks in any architectural and design project. We can guarantee the complete realization of your own little corner of paradise.

Explore Italy Beyond Milan Furniture Fair 2021
We've also put together a list of the best 5-star hotels in Milan perfect for enjoying a luxurious stay whilst visiting these incredible events. During your stay be sure to check out the city's enviable selection of chic restaurants, spa destinations, fashion boutiques and the best furniture shops.
Salone del Mobile is a good excuse to visit the city but if you want to enjoy the real extent of Italy's beauty you'll need to know where to find the hidden gems outside of Milan. Did you know that Lake Como is just a one-hour drive North of Milan? We've put together a one-day itinerary if the perfect day trip at the most glamorous of Italy's lakes appeals to you.
If not, boutique hotels and luxury accommodation map the entire country, plotting a series of opportunities to discover the country's rich history of design and begin your Italian adventure.
Your unique Interior Design Project developed by Italian Professionals.
Discover and shop Made in Italy while living the Italian lifestyle in Milano.