Where to shop Italian furniture in Switzerland
Posted on 02 September in Travel & Design
Italian Design, Interior Design, Italian Showroom, interior design firms italy, luxury furniture, Italian interior designers online, Best online interior design services, luxury italian design, interior design brands, furniture stores switzerland, italian design furniture switzerland, italian showroom switzerland, luxury design switzerland, home design switzerland
Find the finest Italian furniture in Switzerland and the showrooms selling the best Luxury furniture Switzerland has to Offer.
Discover the finest Italian furniture in Switzerland
Switzerland is one of the world's design capitals, famous for so many iconic pieces of design—Swiss watches, Swiss Style graphics, Le Corbusier! As such, the country has attracted some of the finest names in Italian design whose stores and showrooms occupy the country's most famed locations.
To help you navigate and make the process of sourcing Italian furniture in Switzerland a little easier, we have curated a list of the best places to find luxury furniture in Switzerland.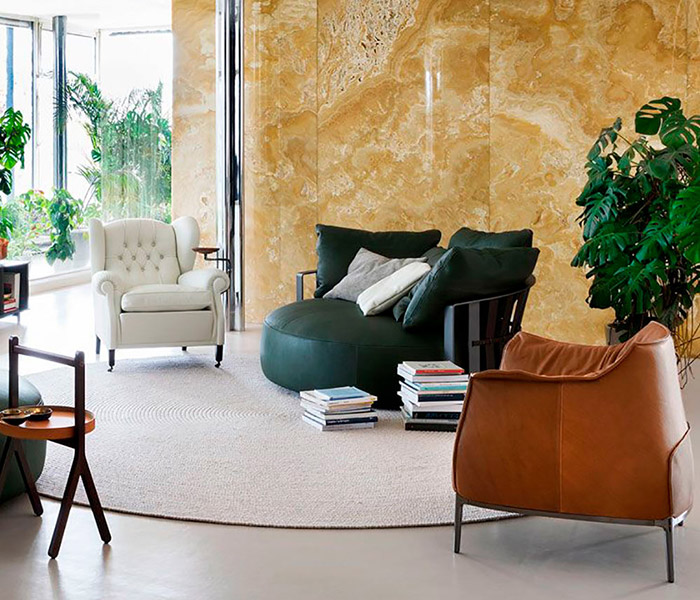 Where you can find the Exclusive Quality of Unique Italian Furniture in Switzerland
Geneve Italian Furniture
De Padova
First in our list of the finest Italian furniture Switzerland has to offer is De Padova, a brand of exclusive and emblematic Italian design furniture located in Geneve. The signature reinforces a modern, elegant, simple and coherent brand image in its compositions.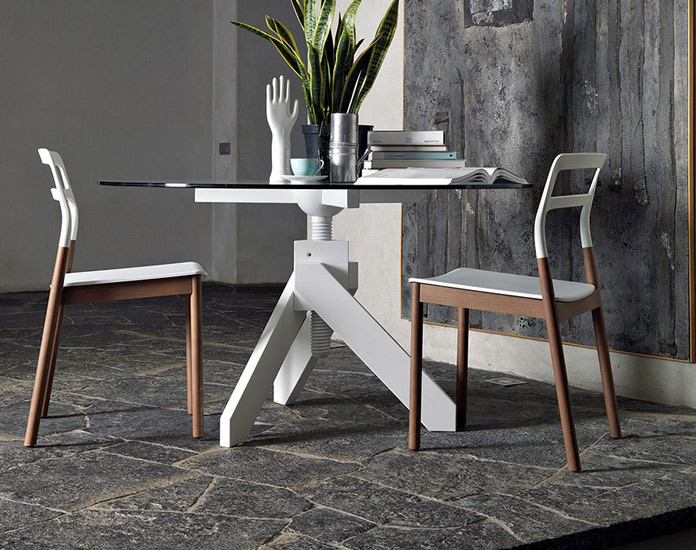 Its collection includes much-loved classics from throughout the company's history, like the Vidun table—a one of the most famous and admired projects by Vico Magistretti, as well as recent additions such as Piero Lissoni's Alberese sofa, a modular ground upholstered sofa system featuring a classic style.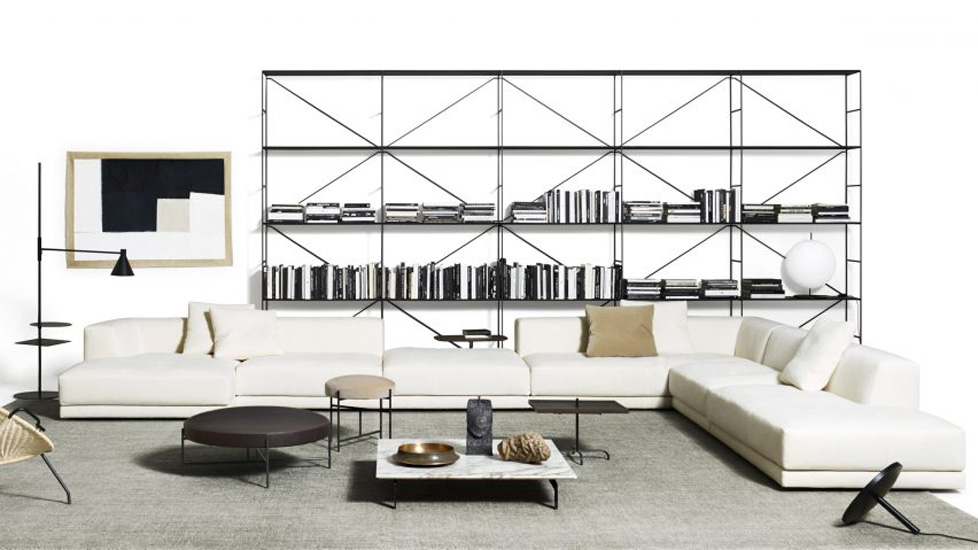 Emmemobili
Also in Geneve is Emmemobili whose artisans are undisputed masters of woodworking. Emmemobili's founding statement is that art can be design, form and function are important, but great design can and should thrill.
It's a mantra that has led to striking designs such as Knokke, a one-piece sofa designed by Italian architect Carlo Colombo, made of solid plywood and shaped in CNC, and Cosmo, a table characterised by the combination of flat elements placed together to form a composition of great formal simplicity.
Rimadesio
A trip to Geneve is also a chance to discover Rimadesio where technological innovation, stylistic research and ecological awareness are the components of an exclusive vision translated into a proposal of iconic furniture.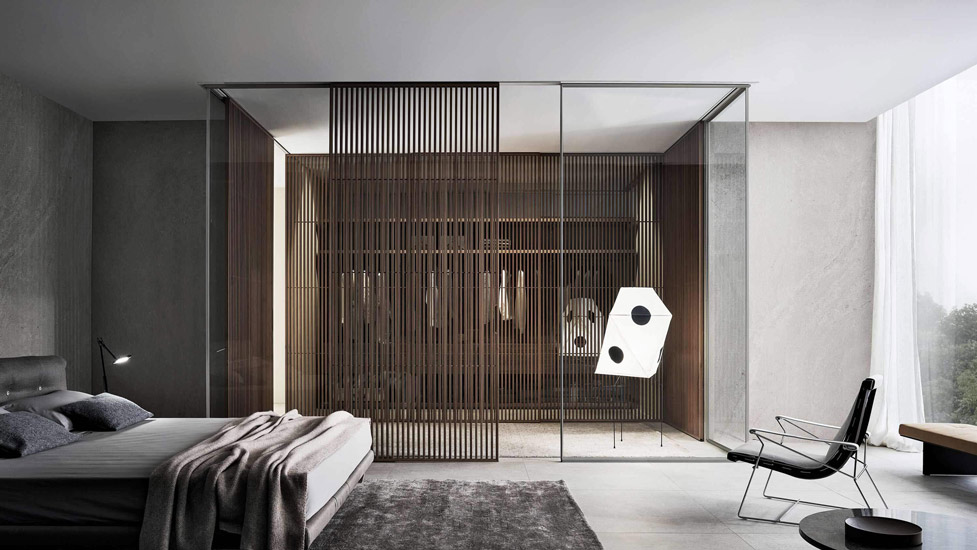 Among modular systems for the living area, bookcases and walk-in closets are smart wall partition systems like Sail, a perfectly double sided sliding panel for splitting rooms into different areas of function. There's also a rich collection of accessories like the Tray coffee table designed by Giuseppe Bavuso, an elegant solution available in two heights and six dimensions.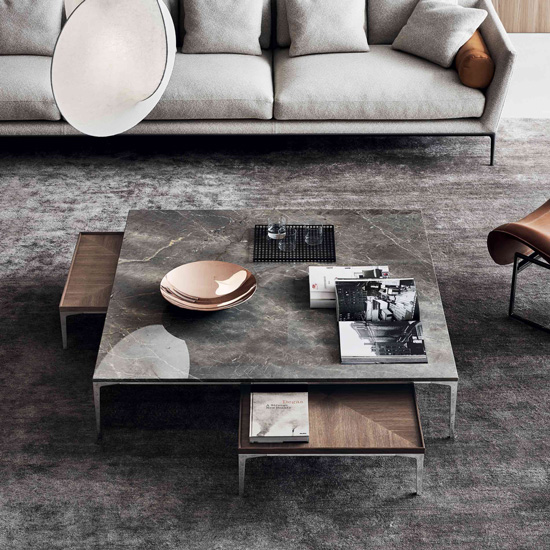 Basel Italian Furniture
Poltrona Frau
Over in Basel, Switzerland's design mecca, you can find an international design brand rooted dedicated to Italian manufacturing in Poltrona Frau. With over 100 years of artisanal and industrial experience, Poltrona Frau is one of Italy's fiercely creative Italian furniture brands in constant pursuit of design perfection.
Its collection of home decor includes iconic armchairs like Sanluca, which is the brainchild of legendary Italian designers Achille and Pier Castiglioni. Together, they dreamed of creating a chair so perfectly designed that it would not require much padding. Meanwhile, cloaked in leather, Fidelio Notte by Roberto Lazzeroni is a chest of drawers and a love letter to Italian craftsmanship.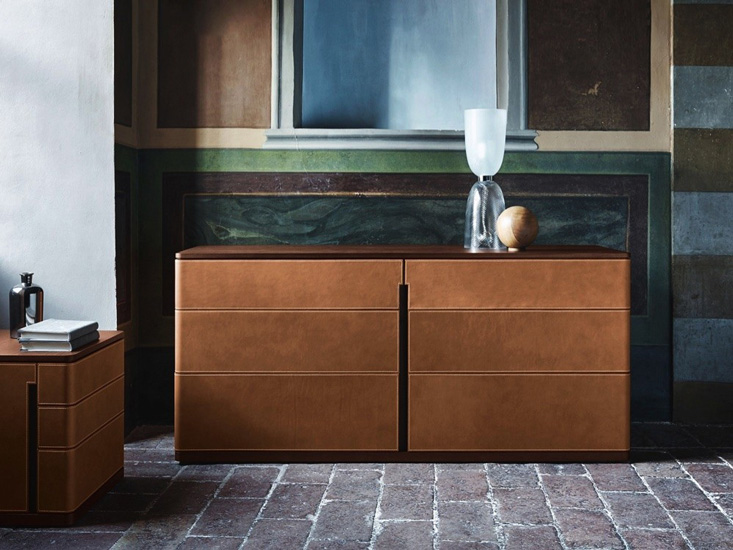 Molteni&C
Only a stone's throw away is another Italian icon. Molteni&C is a furniture brand that helped put Italian design on the map through its passion for quality craftsmanship.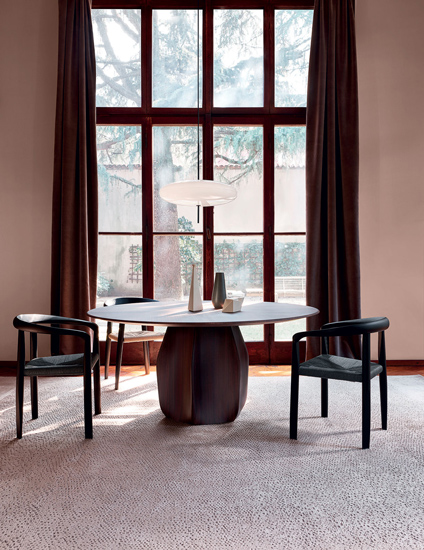 Discover its Heritage collection, which is home to new classics like the Miss chair originally designed by Afra and Tobia Scarpa in 1986. Or, the Fulham bed by Rodolfo Dordoni, which features wrap-around textile or leather headboard provides a cosy and relaxing niche in which to rest.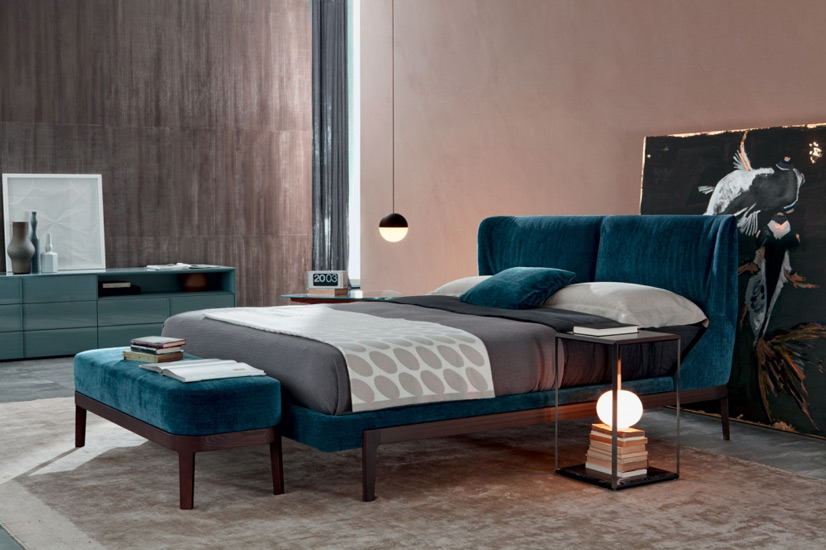 The Best Luxury Furniture Switzerland has to Offer
Zurich Italian Furniture
Fiam
Next in our list of the best luxury furniture Switzerland has for you to explore is Fiam, whose innovative pieces you can find in Zurich. A glass manufacturer since 1973, craftsmanship and Italian style has made Fiam's products famous the world over.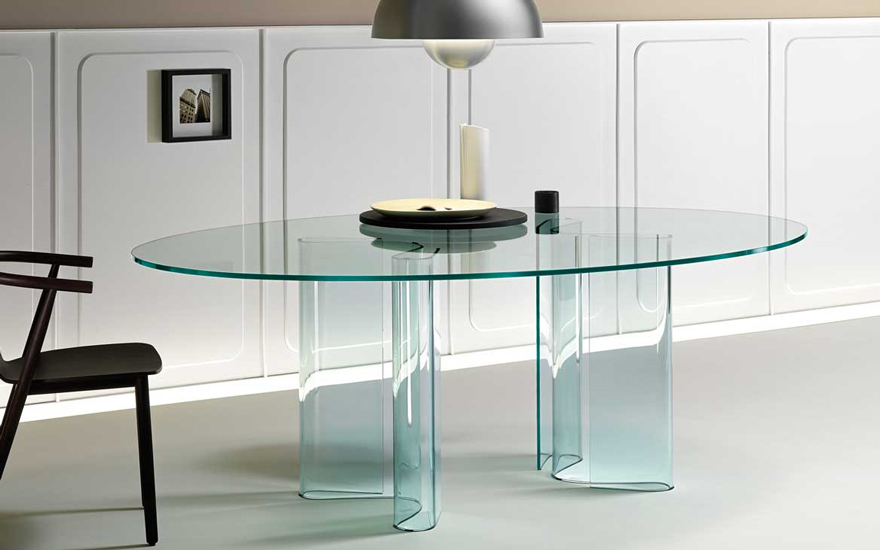 Among its collection are striking tables like Sahara by Bartoli Design, which consists of two 10 mm-thick curved glass bases and a thick transparent and extralight glass top. But Fiam also designs products that aren't glass to perfectly compliment their striking creations, like the Dress Chair by Archirivolto Design, a leather-upholstered chair with a perfectly sleek and minimal silhouette.
Boffi
Then there is Boffi, a brand renowned globally for its collections of unique style and a strong personality that transform a kitchen or a bathroom into the centre of a home and of our daily life. They include magnificent designs like the monoblock Combine Evolution by Piero Lissoni, which unites two islands and a dining table in one integrated and monolithic design.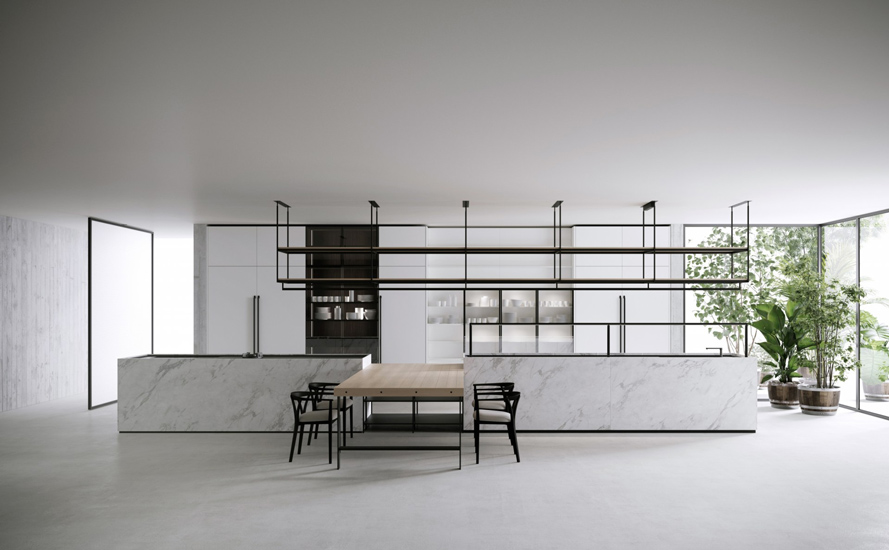 B&B Italia
Ever since its foundation in 1966, B&B Italia has been a leader in the contemporary furnishing sector, striking the perfect balance between comfort and creativity; classic and contemporary.
Just look at the modular Tufty-Time sofa series by legendary designer Patricia Urquiola. Cosy in their more accentuated depth, various informal elements combine to create traditional sofas, sofas with a chaise longue, corner sofas and island elements to provide a 360° seating solution.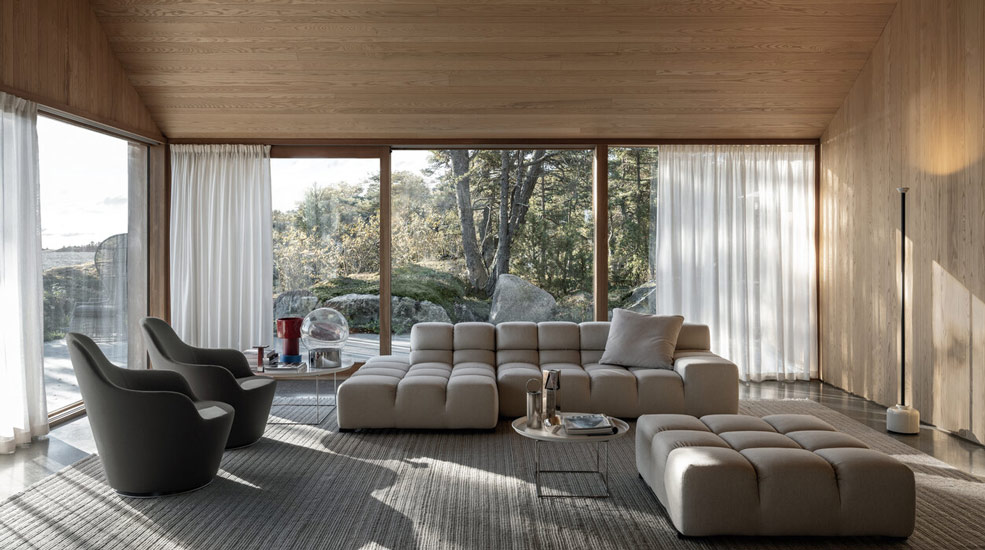 Lugano Italian Furniture
Porro
In Lugano, Switzerland has found a home for one of Italy's most historical brands. Porro is one of the most successful furniture design brands thanks to its research on finishings, refinement of line and the technical quality of its details.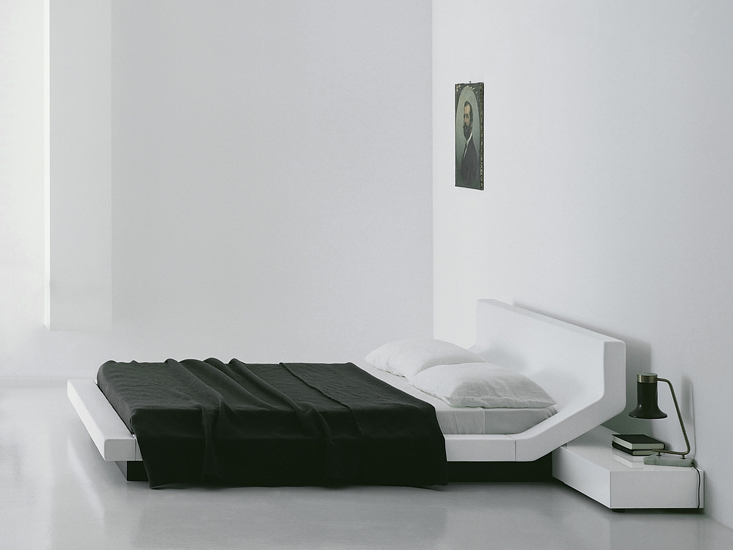 Contemporary choices like Lipla bed are characteristic of the brand's confidence to experiment. A double bed with extreme visual uniformity, it is perfectly complemented by Piero Lissoni's Boxes, a linear collection of lacquered storage units (also available in more vibrant colours).
Cassina
Last in our list is Cassina, an Italian furniture brand that has been designing the future of interiors for some 90 years now. Representing new ways of living and creating harmonious settings that bring together the best of contemporary design, Cassina is particularly specialised in carpentry workmanship and the manufacturing of upholstered armchairs and sofas.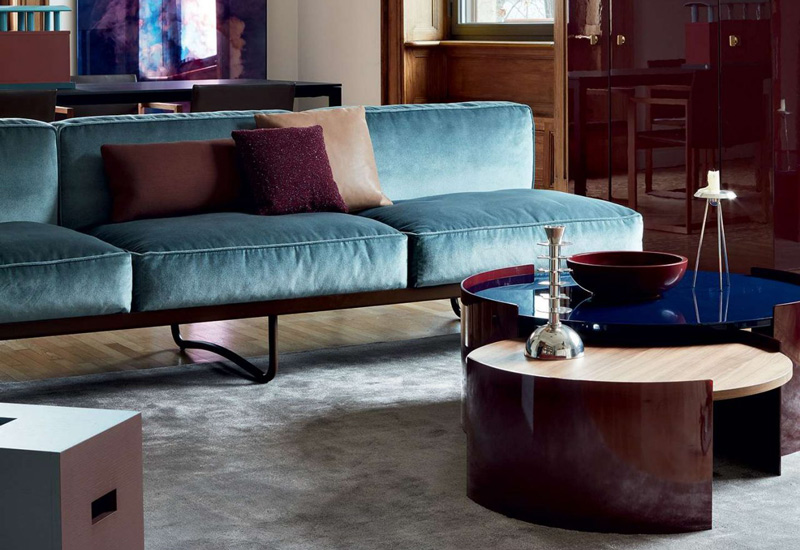 A trip to Cassina is a chance to discover icons like the LC5 sofa designed by Le Corbusier and distinguished by its pure, rectangular lines. Then, there are more contemporary classics like the Capitol Complex Armchair, a reinterpretation by Cassina as a tribute to Pierre Jeanneret with padding and an angular structure that conveys the idea of on-the-spot comfort as well as elegance and simplicity.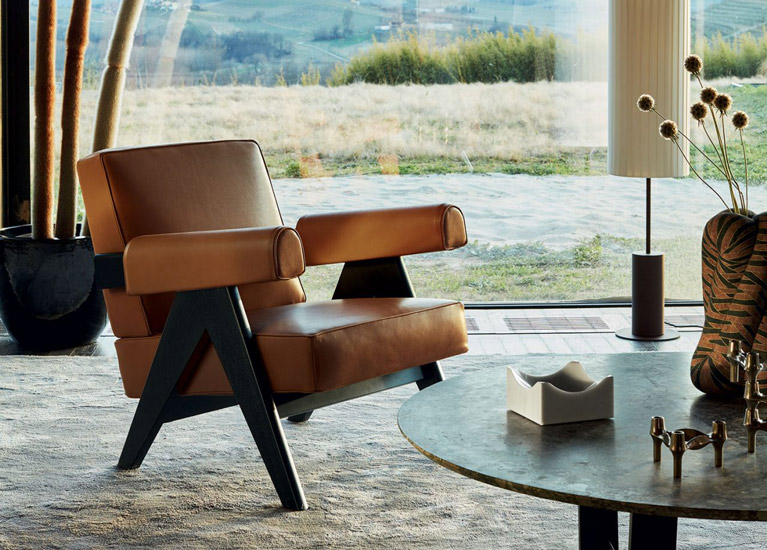 Searching for Italian design to inspire a home project?
If you need a little more guidance, our online interior design service is available to access from wherever you are. Our team of Italian interior designers are experts in managing high-end projects. We can also advise on Italian custom furniture to help you realise your vision. Once your project is finalised, our team can take care of the delivery and installation of any new furniture directly to your home.
If you can't find what you are looking for in Switzerland, and want to discover something new, we can organise a tailored shopping tour on the ground in Italy, where you can immerse yourself in the quality of design that's Made in Italy. We can organise a tailored experience including visits to Italian ateliers to choose the perfect pieces for your home.
For even more inspiration, discover our list of the best Italian interior designers to see how they incorporate the best of Italian furniture into their projects. We've recently embarked on a grand tour of Italy, sampling the finest parts of this beautiful country, from luxury spa destinations to the boutique design hotels and 5 star stays—all waiting for you to indulge when you come and visit.
After an 18-month hiatus, the country's design capital Milan comes alive this September with the highly-anticipated Milan Design Week and Salone del Mobile. Check out our list of the must-see events ahead of celebrations.
Your unique Interior Design Project developed by Italian Professionals.
Discover and shop Made in Italy while living the Italian lifestyle in Milano.