Italian windows and their impact on architecture
Posted on 26 June in Italian Interior Design
Italian Materials, Architecture, Italian Windows, High end Italian windows, Minimal windows, Italian Design, Interior Design, Italian interior design, Residential Design
Italian windows: choosing type and style
Discover the impact of Italian windows on the architecture of a project with this helpful guide to frames and glass as well as a selection of minimal windows.
A guide to windows and their impact on the architecture of a project
Whether you opt for minimal windows or elaborate ones; choose a traditional English sash or prefer sleek and contemporary italian windows; the various iterations available make a huge impact on the architecture of a house. As well as dressing the facade, they influence how you interact with interiors, not just framing views and letting in natural daylight but also offering fresh air and circulation.
With endless choices of high quality styles, framing and glass type, it can be a challenge to satisfy a client's every requirement. Things to consider include climate, safety, energy efficiency and, of course, aesthetics.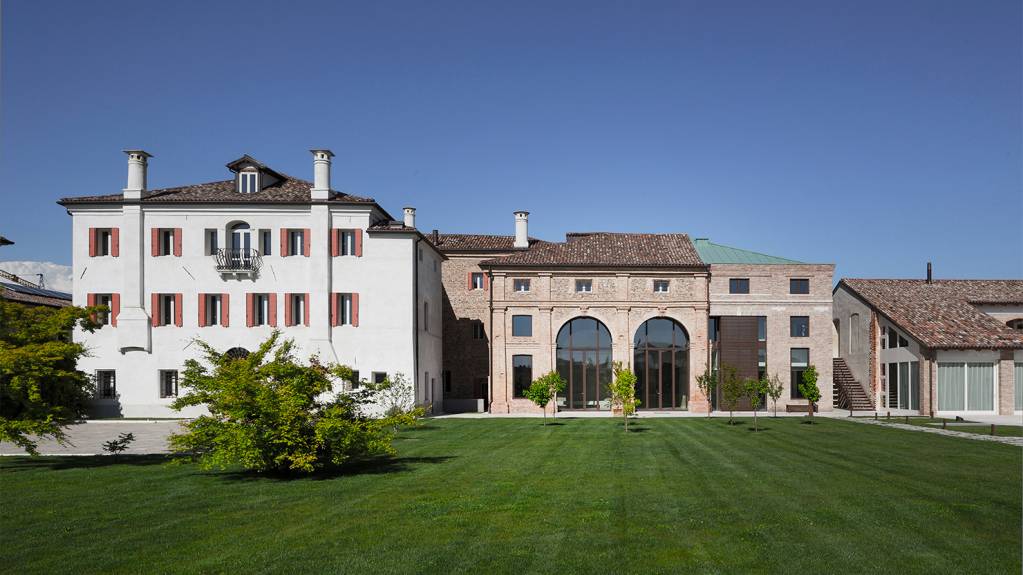 The sustainability of window choice
Even the most minimal windows can create a better indoor environment and are a critical component in sustainable building design. Experts estimate that 70 percent of energy loss occurs in windows and doors, and that 90 percent of window heat loss occurs through the glass.
Therefore, glass plays a crucial part in finding sustainable solutions. Double and triple glazed windows guarantee the best thermal performance. In addition to insulated panels, a LOW-E coating (a microscopically thin layer that reflects heat) can make a window system more energy-efficient, maintaining heat inside a house during colder months.
Then there's the frame itself: wooden frames, like those used in the design of traditional Italian windows, insulate well but are vulnerable to weather conditions, whereas aluminum and steel are more durable and require less attention.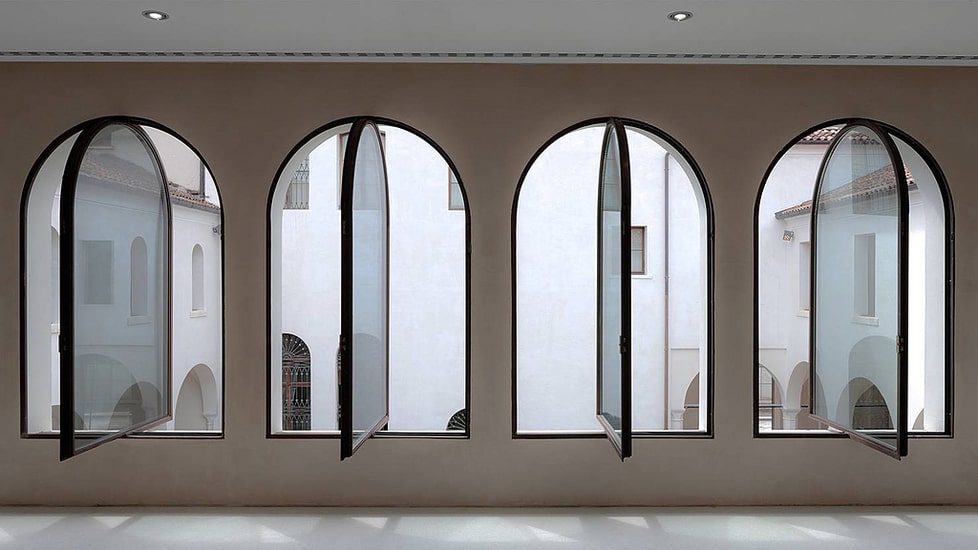 Strong steel Italian windows: perfect for renovation projects
Aluminum and steel frame windows are light and almost maintenance free. They are also far more resistant than other options and perfect for projects featuring spaces that promote indoor/outdoor living. Because of the strength of these materials, frames of this type can hold larger and heavier panels of glass whilst featuring significantly narrower profiles. They are great if you envision a single panel opening rather than two, or if you want to create unusual or specific shapes – maybe you are working on a restoration project such as an old farmhouse or an historical building that requires a special set of openings.
Aluminum and steel frame windows can also be sustainable thanks to thermal breaks. This refers to a reinforced polyamide bar between the inside and outside aluminium profiles, creating an insulated barrier. Conducting heat, cold and noise a thousand times slower than standard aluminium, this keeps your home cooler during the summers and warm during the winters.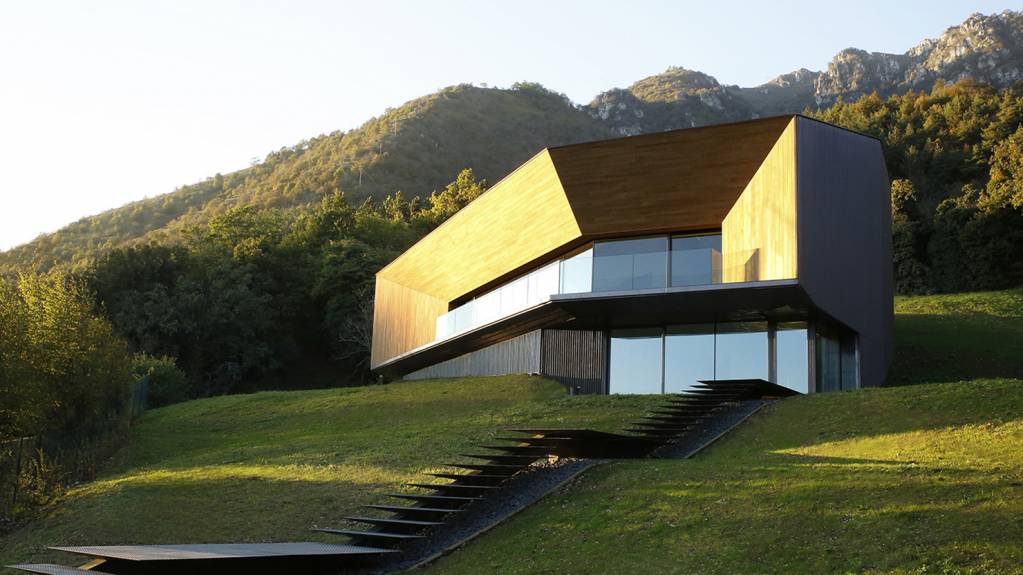 Maybe you're working on a contemporary project that would benefit from the clear-cut lines of Italian windows with slender frame profiles, or you're looking to design sliding windows with an outer frame that is embedded in concrete. Either way, metal alloys are not only recyclable and structurally resilient but they develop depending on their treatment, adding precise characteristics to architecture, a dream for interior designers and decorators.
Choosing a finishing and frames that evolve over time
Where galvanized and stainless steel are pretty inalterable, making them perfect for harsher settings, corten steel – which is similarly resistant to corrosive effects – will eventually take on a unique patina depending on the climate. This should also be considered when using brass, which takes on various richness and reflection when making contact with the air, a natural oxidation that determines a level of self-protection.
Aluminium minimal windows for an industrial look
Thermally broken aluminium windows are another great option for contemporary architecture. Mimicking the look of steel, they are light, strong and weather resistant, offering endless architectural opportunities particularly when an industrial look is desired.
Choose between slender, cubistic or even bauhaus-inspired designs, combining multi-pane units and comprising operable vents, open views and ventilation.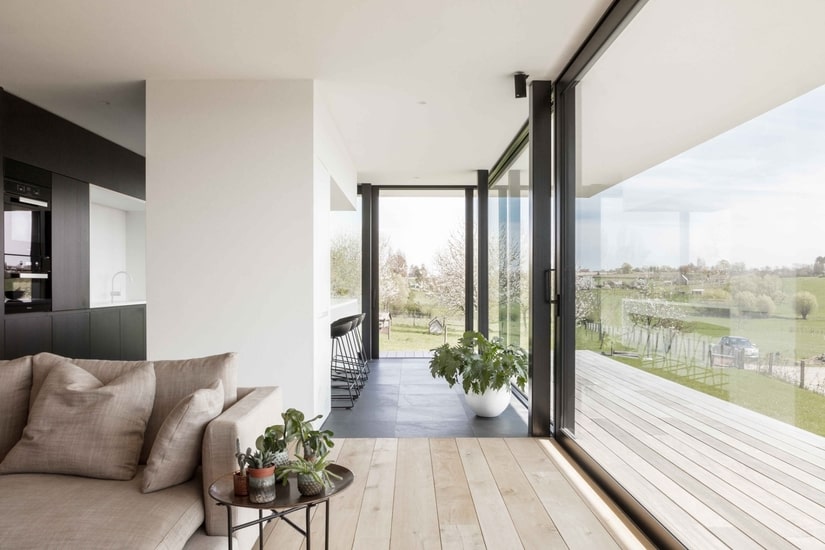 Contemporary architecture and the panoramic window
Contemporary architecture can take many forms, from simple lines to dramatic angles. For a showcase of a project's location, the modern concept of a panoramic window, or floor-to-ceiling minimal windows, comes to mind. Maximizing light and landscape in living spaces, these windows act as screens onto the scenery combining the transparency, extensiveness and openness of a glass façade with all the benefits of a tilt-and-turn window, pivoting window, or sliding doors. Not only are they impactful, but they can actually heat a house through passive solar gain in the winter when the sun is shining.
The opposite problem in the summer can be solved with window blinds featuring vertical or horizontal slat-types. When completely closed and lowered on a sunny window, highly reflective blinds can reduce heat gain. Horizontal slat-type blinds can also be adjusted to block and reflect direct sunlight onto a light-colored ceiling that will diffuse light without much heat or glare, while allowing you to take additional advantage of natural daylighting.
Despite floor-to-ceiling glass doors and windows, today's designs also perform well when it comes to wind load, noise pollution and security, incorporating multi-lock points and infrared light curtains that monitor entry when opened and closed.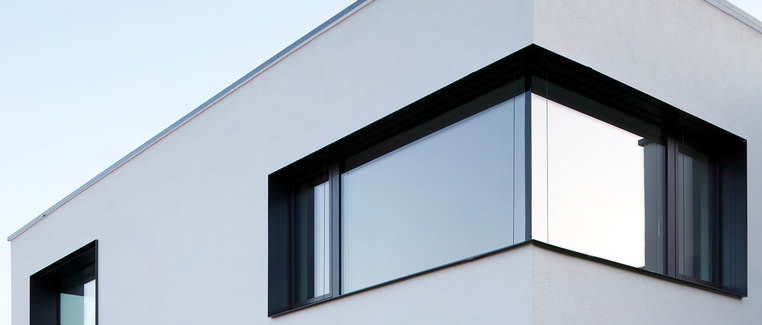 Aluser Design: our Partner for your Minimal Windows
Our team of architects and interior designers, in the realization of the house of your dreams, relies on Italian companies of high prestige. In addition to the wide range of manufacturers of luxury furniture, we also associate with companies that produce and install windows and doors of the highest quality. 
Aluser Design is a company that was founded in 1983 near Milan, and has been working with our team since the beginning. Specializing in the production of minimal aluminum windows and doors, with a high aesthetic impact, today is among the leading companies in the luxury residential sector. The continuous search for quality and innovation, is their winning formula.
Esperiri uses in its projects Italian windows and doors by Aluser. The best choice in the market of designer windows and doors.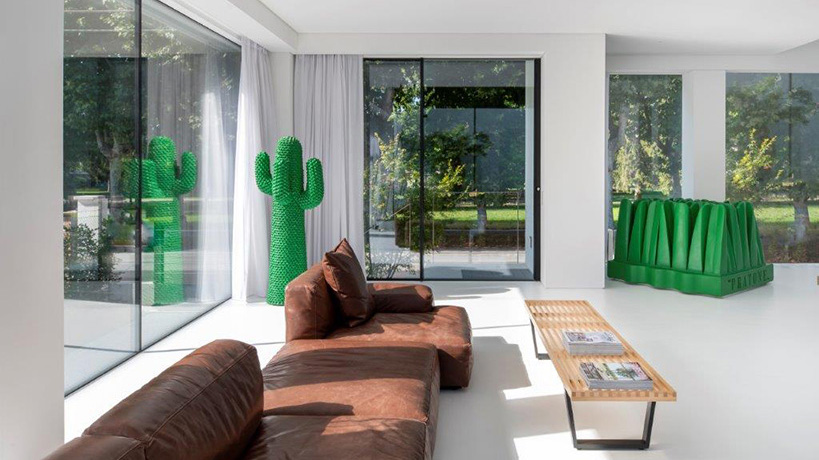 If you need help choosing minimal windows for your Italian Interior Design project or need help building or renovating a home, contact our team of designers. Experts when it comes to Italian craftsmanship and design, they are well-equipped to help you navigate the various styles, openings and finishes. When you've decided, the sales department can handle every step for you, from design to quotation and international delivery.
Your unique Interior Design Project developed by Italian Professionals.
Discover and shop Made in Italy while living the Italian lifestyle in Milano.