Top 5 Views of Italy's Design City at Night
Posted on 21 November in Milan Design Guide
Italian Design, Italian Lifestyle, Esperiri Milano
Take an evening to walk around the charming, yet cosmopolitan city of Milano. There's plenty to soak in from the street views. You can peruse a delightful dichotomy of modern and historic architecture and design, unique to this city. Elevate your experience by checking out some of the rooftop Milano views. These spots offer stunning perspectives in which to see the city.
Rooftop Milano

The Milano skyline has changed so much in recent years after the boom of the World Expo event in 2015. Why not check out a rooftop in Milano? Catch a beautiful view over aperitivo and discover the immense world of Italian Design in Milan.

The interiors at the featured locations will have you immersed in the world of Italian design and lifestyle. Begin your walk at dusk and watch as the city embraces a new energy. You'll enjoy a luxurious cityscape alongside amazing atmospheres designed to accentuate Milano from the rooftop.

1/ Terrazza Triennale

Enjoy a short walk from your luxury design hotel to the Terrazza Triennale's Osteria con Vista. This Milano rooftop location is inside Palazzo dell'Arte designed by Giovanni Muzio. This historic building of rationalist architecture was created to host gallery and museum exhibitions. Take in the view of Castello Sforzesco over Parco Sempione from the Terrazza Triennale. The terrace is used not only as a restaurant and place to grab aperitivo, but also as a location for press events and parties for the design scene. Grab a delectable dinner by Michelin-starred chef Stefano Cerveni, who serves both traditional and modern takes of Italian cuisine. Or you can simply head here for rooftop drinks at dusk.
Visit Terrazza Triennale at Viale Alemagna Emilio, 6, 20121 Milano
2/ Ceresio 7

If you're looking for something a little more dressed up, leave your casual clothes in the closet and step into the glamorous lifestyle at Ceresio 7. From the top of the Enel building, an icon of the fascist era in the 1930's, you can chat over poolside drinks as the sun sets and see Milano at this spectacular dusk hour or dine at the restaurant. It's easy to see why twin Canadian brothers, Dan and Dean Caten of DSQUARED2, settled into this space in 2013. It has a 360 degree view from the Unicredit tower and Bosco Verticale. The interiors are graced with the charm of yesteryear by Storage. Elegant and eclectic furniture by Dimorestudio leave a lasting impression. The culinary team is led by Elio Sironi and is open for lunch, aperitivo, dinner, and late-night drinks as well as exclusive events.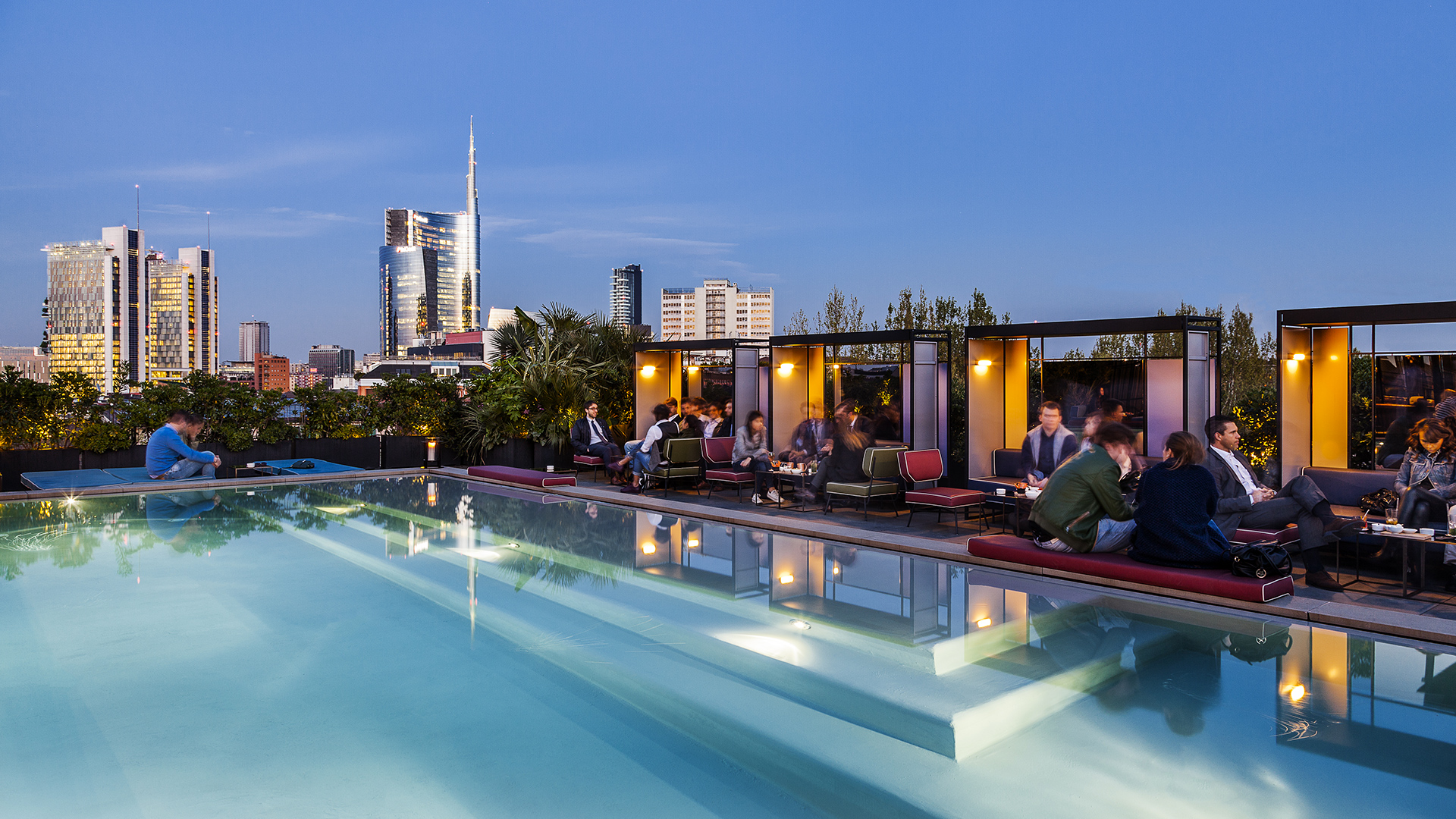 Head over to Ceresio 7 on Via Ceresio, 7, 20154 Milano
3/ Terrazza Aperol
Terrazza Aperol takes the cake (or spritz, should we say?) as far as rooftop locations go in the city center. There's no beating the view of Milano's Duomo and surrounding architectural wonders. Antonio Piciulo sculpted the perfect scene to enjoy your aperitivo or take in cocktail hour. The vibe is playful, friendly, and fun with design details in the iconic and signature shade of Aperol. Make a reservation ahead of time if you're heading out for a date night, otherwise squeeze into this hot spot with your friends and admire the evening air on the terrace.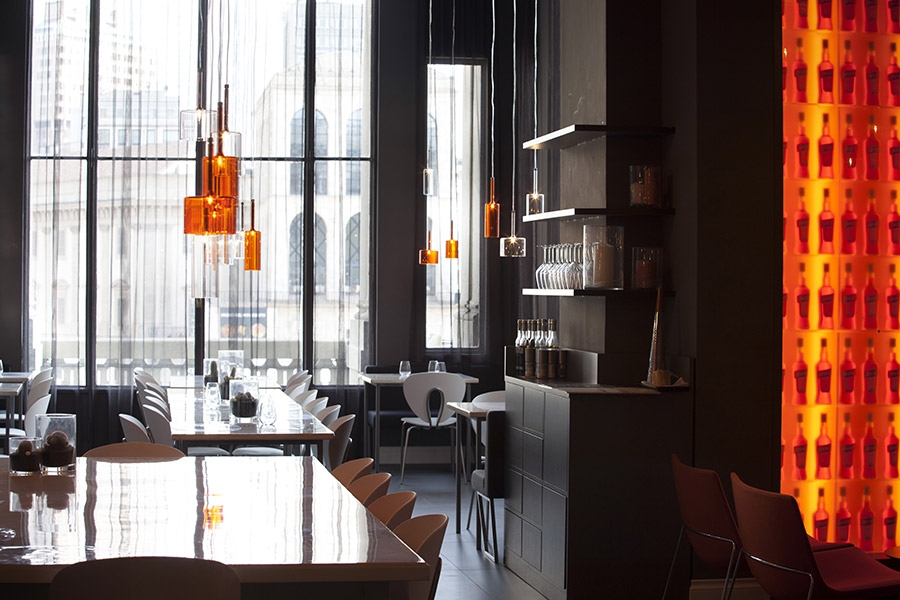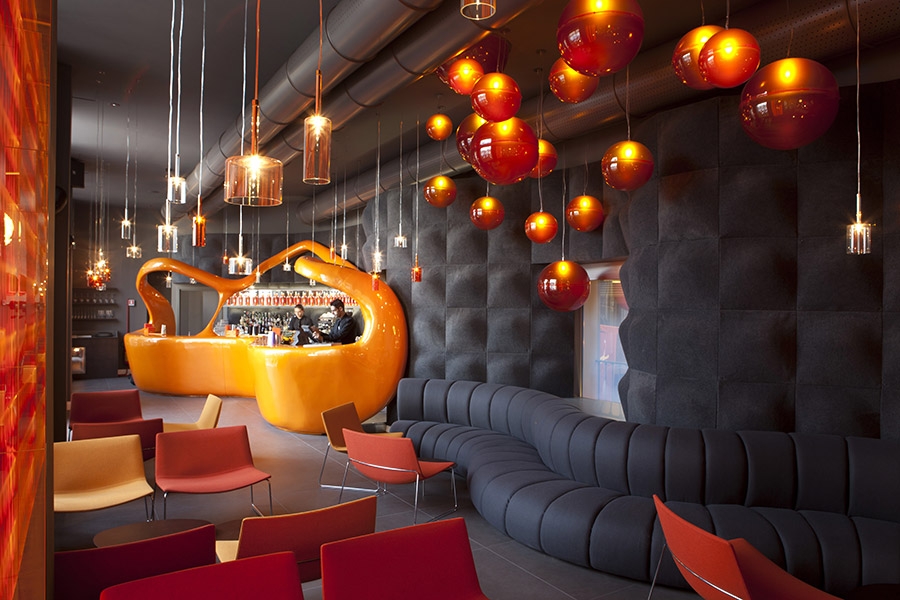 Take your spritz with a view at Terrazza Aperol on Via Ugo Foscolo, 1, 20121 Milano
Esperiri invites you to experience Milan at its finest during Milan Design Week 2019. Don't forget to RSVP! Whether you're a design professional or enthusiast, the Milan Design Week Tour provides exclusive access for you and colleagues or friends. What better way to experience this internationally acclaimed event than with local design experts? It will be memorable and full of luxury details. Contact us today to book your spot!
4/ Torre Fondazione Prada
One of the most recent additions to the Milano skyline and Fondazione Prada complex is the contemporary and chic Torre Fondazione Prada. From its art-filled interiors to simple exterior, it's elegant, but not overstated. Dutch architectural firm OMA took care of the project. The bar and restaurant are on the 6th and 7th floors and reveal a southern cityscape view of Milano. The furnishings are artistic and design-centric, as you'd imagine coming from Prada. This would be a great date night location if paired with a movie at the FP cinema.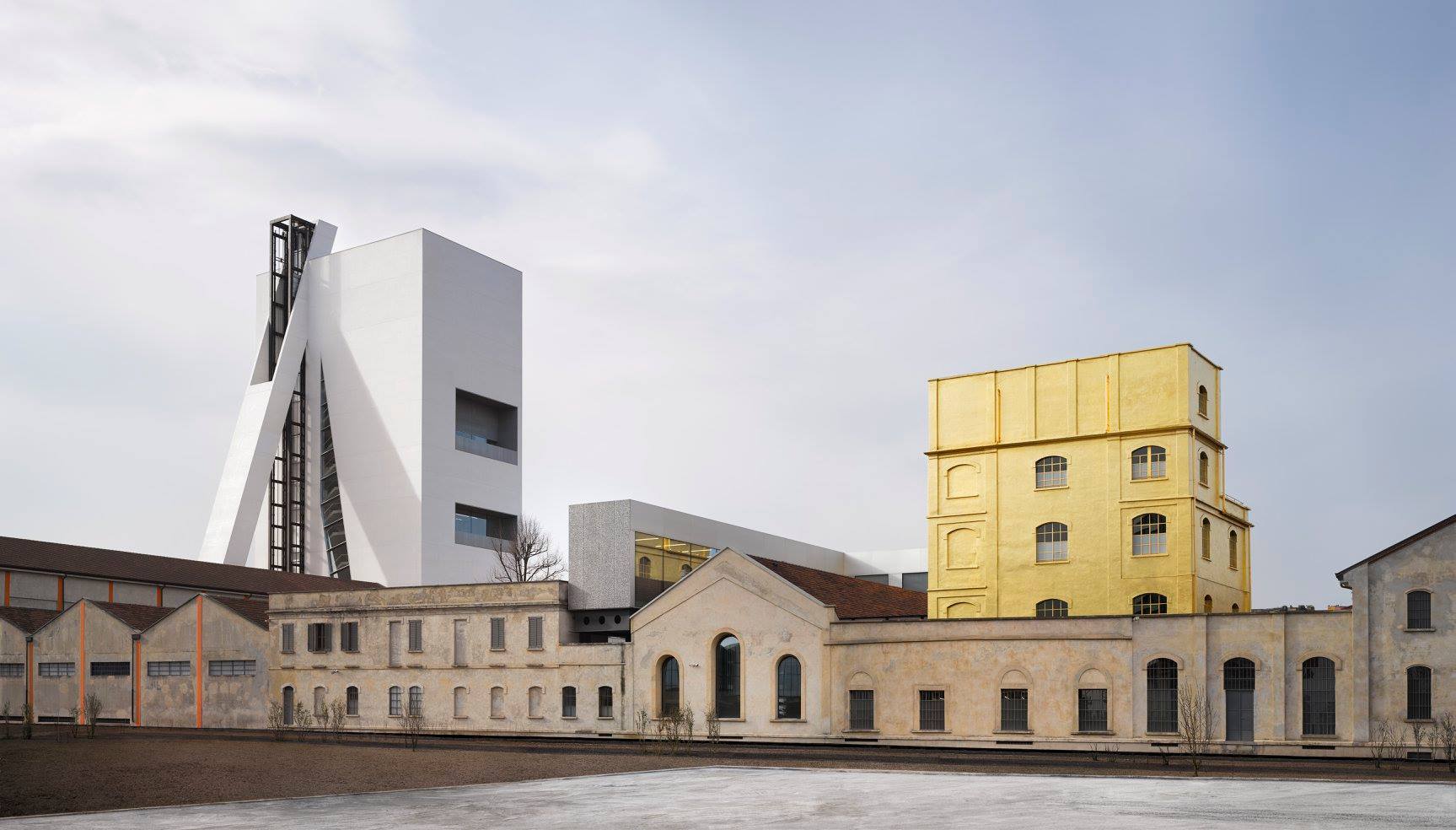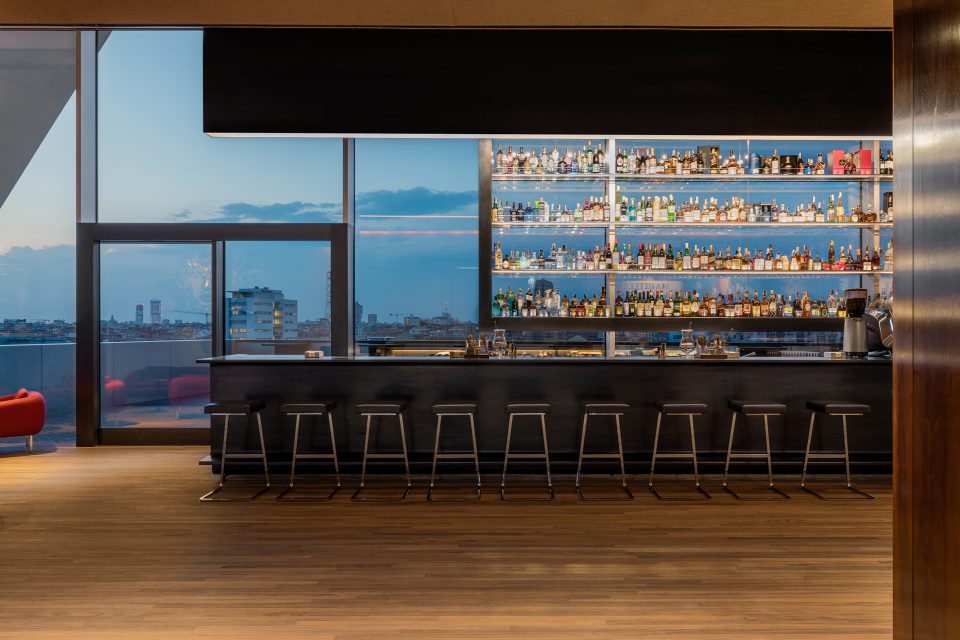 Dine in style at Ristorante Torre della Fondazione Prada in Largo Isarco, 2, 20139 Milano
5/ Terrazza 12
Take an elegant evening to the top! The 12th floor serves 1950's style at Terrazza 12. The complete view of the historic city center will keep you entertained alongside an international drink list. At the terrace level inside the Brian&Barry building, the trendy ambience was molded by art director Eliana Citterio with a variety of design furniture seating options as well as geometric accents and patterns. If late night isn't really your scene, head here for Sunday brunch!

Sip in the view from Terrazza 12 on Via Durini, 28, c/o Brian & Barry Building – Piano 10, 20122 Milano
Rooftop Milano Bonus: Cinema sui tetti di Galleria
If you can't get enough of the Rooftop Milano views, why not reserve an evening enjoying cinema on the top of Galleria Vittorio Emanuele II? Cinema sui tetti di Galleria hosts a priceless view and while you'll be experiencing it at night, you will see the sparkle and shine of Milan like never before.
Enjoy your visit to Milan with Esperiri as your personal guide on a Furniture Shopping Tour or an exclusive Milan Design Week Tour.
Shop, experience, and discover Italy with the help of Esperiri.