11 Heavenly Design Restaurants in Milan
Posted on 04 March in Milan Design Guide
Italian Design, Italian Lifestyle
This guide will introduce you to the very best interiors and flavors of design restaurants in Milan. If you are looking for something high-end, you'll find several options for Milan's Michelin-starred restaurants as well. Don't leave a luxurious lunch or divine dinner to chance, as a reservation is necessary to secure your table at most of these locations.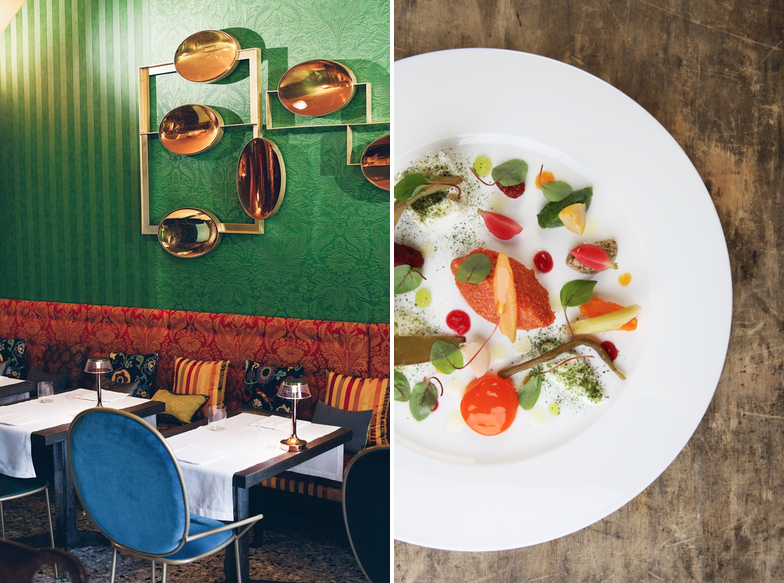 Design Restaurants in Milan
Any of these restaurants will satisfy your hunger and quench your thirst for design. Design restaurants in Milan serve wonderful cuisine in a stylish manner fit for Italy's design capital. Don't forget to snap photos before diving in, as these locations are instagram-ready for you and your dining companions.
This is a hotspot year-round, but especially during Milan Fashion Week and Milan Design Week. Besides having a great location, the 10 Corso Como cafe, restaurant, and bar shares the same address as Fondazione Sozzani, a wonderland design bookshop, as well as the high-end luxury concept store filled with the best Italian designers.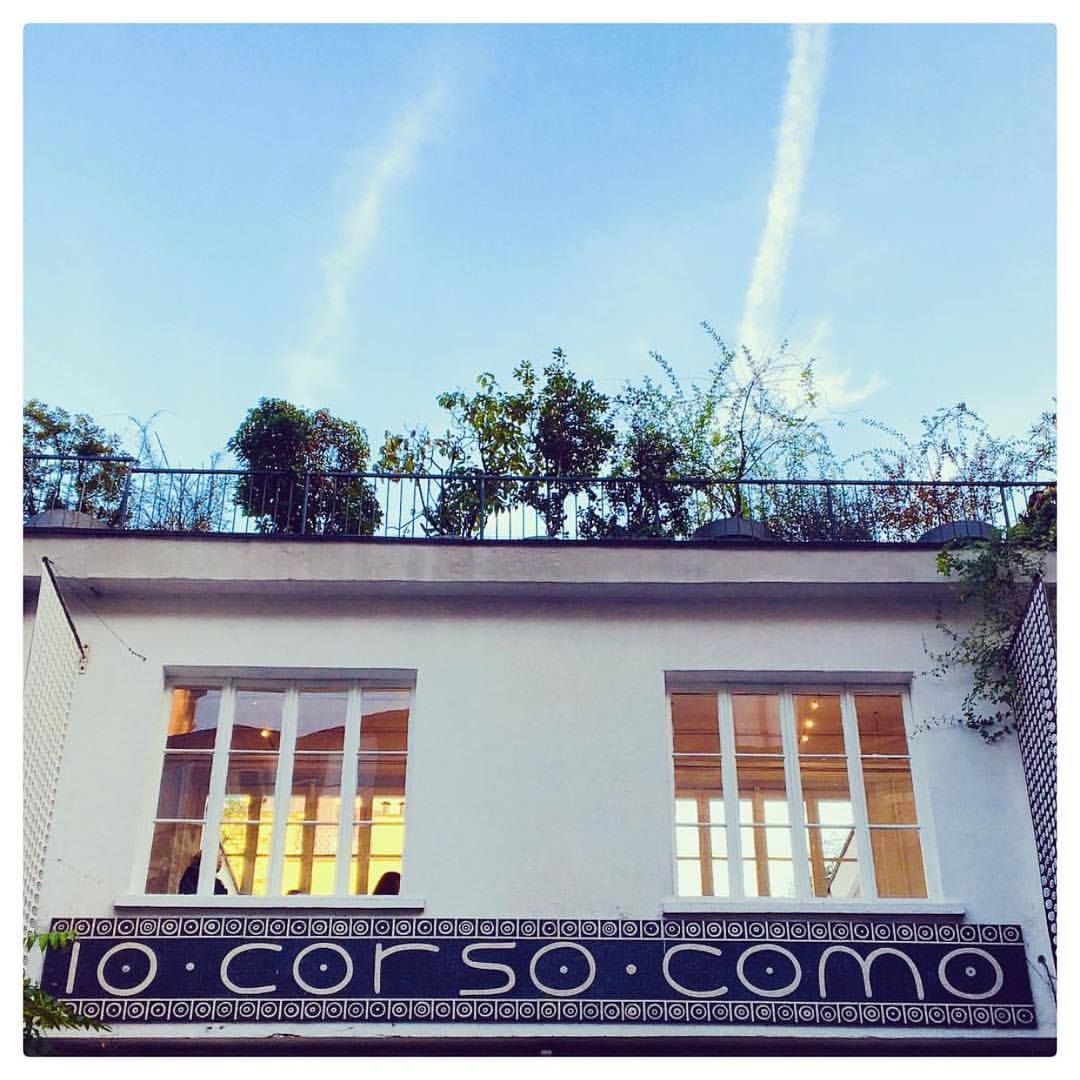 Eating healthy doesn't mean you have to sacrifice flavor, texture, or complexity in your meals. This innovative and international dining option serves breakfast, lunch, dinner, drinks, and coffee too. Stop in for a quick lunch or share a decadent dinner with friends. Patricia Urquiola designed the interiors of this contemporary bistrot to be cozy and functional
It can be tricky traveling if you have a gluten allergy or dietary preferences that restrict you from eating meat or gluten. If that's the case, then this vegetarian and vegan-friendly restaurant will be your oasis during your visit to Milan. The plant-based menu is completely delicious and you won't miss what's not included, meat or any animal products. The interiors are as fresh as the produce and you'll definitely be coming back for more.
Paper Moon opened in 1977 and was the first restaurant on Via Bagutta. The interiors are warm and modern and the menu is Italian, but contemporary. Paper Moon Giardino has recently opened inside a historic Italian palazzo. The interiors, by AB Concept Hong Kong Design studio, include custom Promemoria furniture. The menu with seasonal specials, Italian classics, and seafood.

Not to be confused with Il Luogo di Aimo e Nadia (which you will see later on the list), bistRO Aimo e Nadia is inspired by Rossana Orlandi and opened by the owners of Il Luogo. The menu features quality Italian food in a simplified manner for maximum enjoyment. Located at the same address as her gallery, Orlandi's design discovers are here for you to peruse as well as Etro Home Interiors wallpaper and upholstery.
Enjoy delicious Sicilian food at this new kid on the block. The chic indoor atmosphere has a tropical oasis vibe and optional outdoor courtyard seating. The Lùbar location couldn't be better for shopping and culture. It is right next to the Indro Montanelli Public Garden as well as two art galleries, GAM (Galleria d'Arte Moderna) and PAC (Padiglione d'Arte Contemporanea).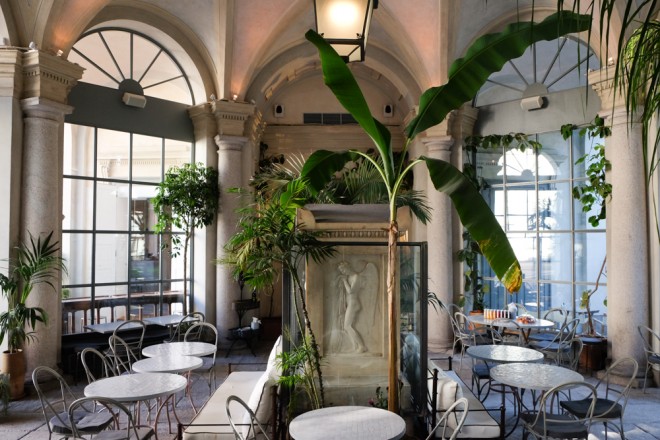 Are you visiting for Milan Design Week? Join forces with Esperiri and our design experts will curate a customizable and exclusive Milan Design Week Tour just for you. Our services will take care of design hotel accommodations, restaurant reservations, and provide access to all the chic events. Perhaps you will soon be dining at one of these design restaurants in Milan amid the most important international design event of the year. Contact Esperiri today to secure your spot!
Michelin-Starred Restaurants in Milan
Whether you have an evening date at Teatro alla Scala, are celebrating an anniversary, or simply want to find some divine food, you can't go wrong with this list of restaurants in Milan. Take the opportunity to reserve luxury with an evening at one of these Michelin-Starred restaurants in Milan.
This vegetarian restaurant is led by chef Pietro Leemann, who worked with Gualtiero Marchesi and has published books on vegetarian cuisine. He has dedicated himself to his craft and the menu here celebrates the joy and flavors of nature. The restaurant was awarded its first Michelin star in 1996. The ambience is uplifting and delightful with furniture from Made in Italy brand, Porro.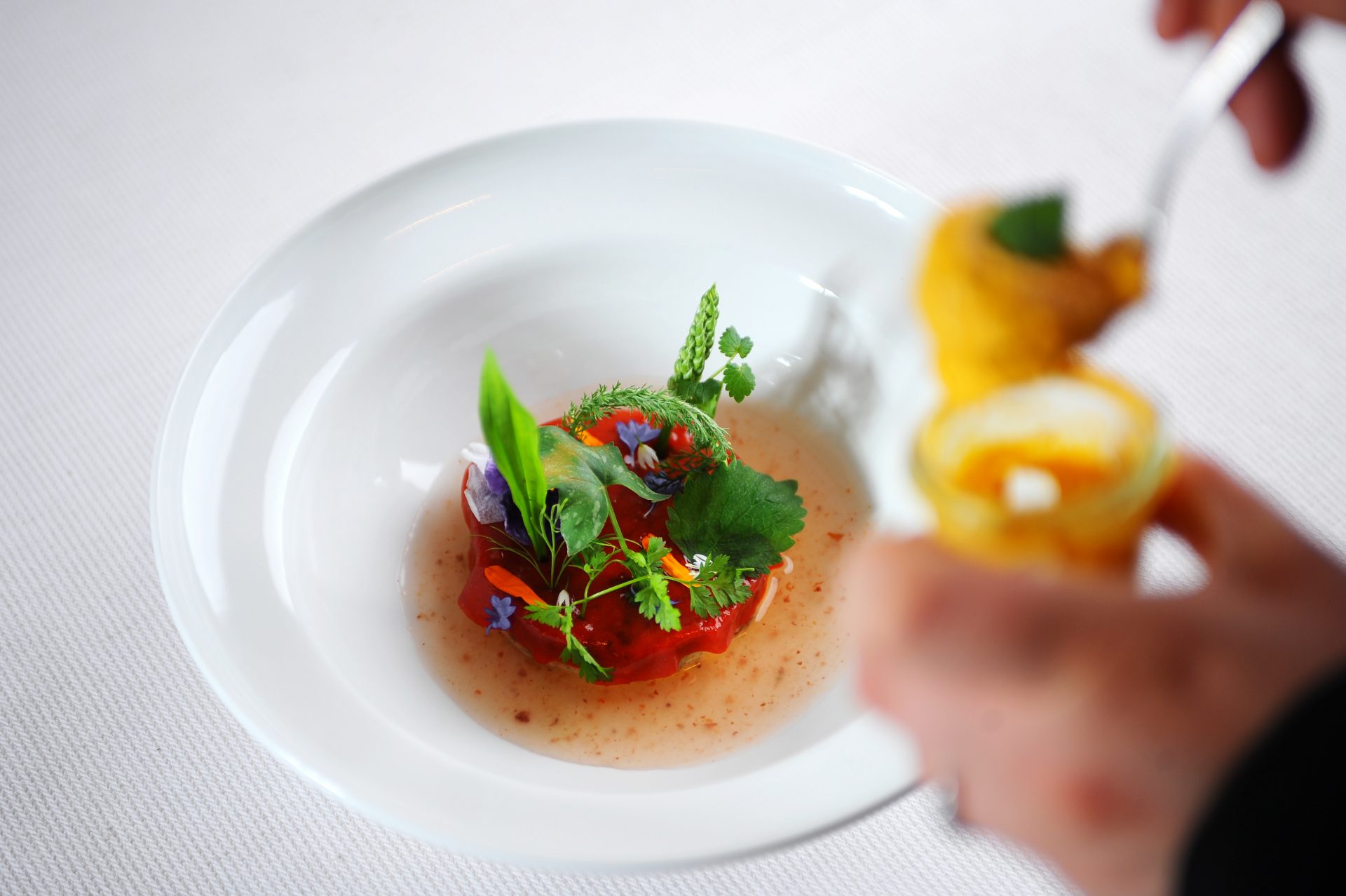 This would be the choice location if your evening contains a date at la Scala. You'll easy into the evening with an ambience that is elegant and intimate. The menu contains Italian cuisine with masterful technique. Quality seasonal and fresh ingredients keep this restaurant a cut above the rest.
Two Michelin stars and 60+ years of experience are enough to call Il Luogo di Aimo e Nadia an absolute success. Its importance on the gastronomic scene in Milan is immeasurable. You'll find Italian cuisine on the menu cooked to perfection and crafted to assure a splendid experience.
Chef Enrico Bartolini blends classic and contemporary Italian dishes at his restaurant inside the Museum of Cultures in Milan. Both experimentation and research are important to the culinary staff at this Michelin-starred restaurant. You'll be invited to relax and find comfort in the warm, yet refined atmosphere.

This location couldn't be better inside Galleria Vittorio Emanuele II. Cracco will dazzle you with extraordinary food by chef Carlo Cracco and interiors perfectly suited to such an elegant location as designed by Studio Peregalli. This design restaurant was even selected on the shortlist for Best Restaurant by Wallpaper* Design Awards in 2019.
Your unique Interior Design Project developed by Italian Professionals.
Discover and shop Made in Italy while living the Italian lifestyle in Milano.