Where to Stay and Dine with Italian Design in Lake Como
Posted on 13 February in Milan Design Guide
Interior Design, Italian Lifestyle, Esperiri Milano
A Day Trip from Milan to Lake Como
Milan is a great location to begin any Italian travels. You might also consider a day trip to Lake Como from Milan, which is an easy and comfortable option in any season. Perhaps you are keen to take a boat tour, have your hiking boots for an outdoor excursion, or simply want to relax in a luxury spa. No matter your excuse for traveling to this Italian destination, you'll find more reasons to visit time and time again.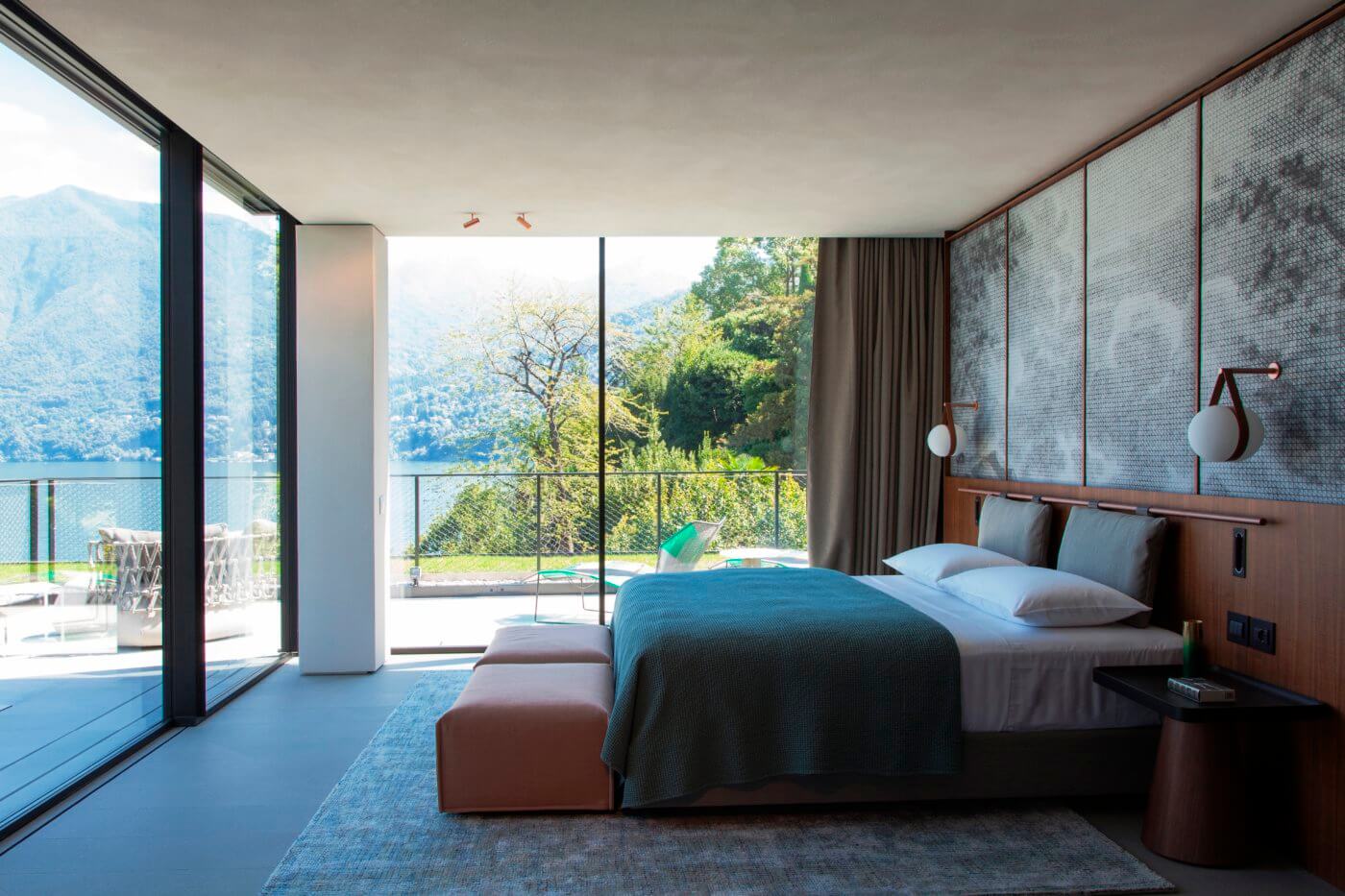 Design Hotels On Lake Como
Extend your stay, as there are great designer hotels on Lake Como, such as Hotel Il Sereno. Don't waste time searching for the perfect places to dine and unwind, Esperiri has featured hotels and restaurants perfect for design-minded travelers.

Where to Stay on Lake Como
Your visit to Lake Como wouldn't be complete without taking in the gorgeous views at sunrise and sunset. In order to stick around for these hours, you may choose to book a lakeside hotel rather than return to your lodgings in Milan. Rest assured that Made in Italy furniture will grace both the interiors and exteriors to your delight.
If you are looking for a luxurious place to stay while visiting Lake Como from Milano, you'll want to reserve your room at Hotel Il Sereno. Located in Torno, one of the many towns containing scattered villages across Lake Como, this design hotel offers wonderful modern interiors designed by Patricia Urquiola, lakeside dining, and a high-end spa.
Experience 5-star service with international luxury hospitality brand Mandarin Oriental, which has locations in all of the cosmopolitan city centers from Marrakech to the original hotel in Bangkok. Milan's Mandarin Oriental is filled with local flair and is one of the very best options for design hotels in Milan. The Mandarin Oriental on Lake Como is situated in Blevio, of course complete with lake views, a luxury spa, and a polished bar and restaurant. Currently under the name and branding of CastaDiva Resort & Spa, a refurbishment and rebranding will reintroduce the space under the Mandarin Oriental name in the Spring of 2019.
The scenic hotel is the treasure of Tremezzo. Villa Sola Cabiati is a historic villa filled with original Renaissance art and late Baroque architecture to satisfy any design traveler. This is the perfect destination for a lavish, romantic visit to Lake Como. The intimate ambience includes traditional decor, an Italian garden, and excellent views of the lake. Six suites, a helipad and private boat dock will allow you to show up in style.
If your recipe for relaxation includes a rooftop bar and infinity pool with lakeside views, the new Hilton Lake Como awaits you. This designer hotel has 170 rooms and suites to accommodate you and your travel companions. Take a private boat tour and skip around Italian villas and gardens. Besides an amazing location, the contemporary ambience was envisioned and brought to fruition by award-winning Italian furniture brand Poliform. You won't get homesick in this Made in Italy atmosphere with 5-star amenities.
If you're thinking about booking a visit to Milan and Lake Como, why not join forces with Esperiri? Consult our local design experts for a customizable, luxury Furniture Shopping Tour. By choosing this service, we will be your guides to all that Milan and Lake Como have to offer. Your itinerary will include visits to furniture brands, as well as a getaway to Lake Como, staying at one of these luxury, design hotels. If you're pressed for time, a day trip from Milan to Lake Como can also be organized. Don't miss an opportunity to discover northern Italy with Esperiri as your guide. Contact us today for tour quotes!

Where to Dine on Lake Como
Just because you're trading a city lifestyle for an "at the lake" vibe doesn't mean you'll have to compromise on quality. The dining options around Lake Como celebrate regional flavors and local ingredients. Reserve a table to dine with exclusive lake views, chic decor, and celebrated Italian chefs.
You'll appreciate the creative plating of each dish by Michelin star restaurant Il Cantuccio. Mauro Elli is the talented and passionate chef who will guide you through the menu and choose wines to pair with your meal.
Enjoy this Michelin-starred restaurant located at Hotel Il Sereno, also designed by Patricia Urquiola. The menu features modern Italian cuisine by chefs Andrea Berton and Raffaele Lenzi. Familiar Italian dishes are masterfully made with fresh ingredients and local flavors. Pop by for a proper Italian aperitivo with views of Lake Como or dine under the sparkling sky.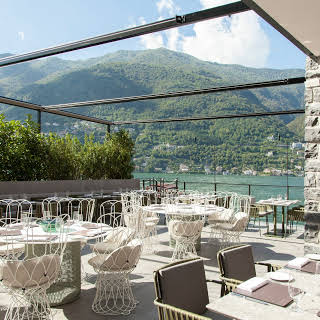 Signature dishes created by the late Master chef Gualtiero Marchesi and expert chef Osvaldo Presazzi will delight your taste buds while the night sky dazzles you. This gourmet experience brings the very best ingredients, some sourced locally, with a creative spin to keep things interesting and artful.
Your unique Interior Design Project developed by Italian Professionals.
Discover and shop Made in Italy while living the Italian lifestyle in Milano.