Top Interior Design firms in Bangkok
Posted on 07 April in Travel & Design
Italian Design, Interior Design, Italian interior design, Residential Design, luxury design, interior design services, top 10 interior design, Online interior designers, Italian Furniture Bangkok, Best interior designer in Bangkok, Luxury interior design in Bangkok
A curated list featuring the top interior design firms in Bangkok and the best interior designers Bangkok has to offer.
Discover the Top Interior Design firms in Bangkok
Bangkok, the capital of Thailand, is a hotspot for the country's best interior designers. The city is teeming with life, boasting bold architecture on every street and rich in culture to inspire a unique combination of both old and new. Nowadays, you'll find boutiques selling traditional craft objects as well as shopping malls that carry major international brands and contemporary Thai designers.
It's a playground for the city's international studios whose projects combine iconic pieces from Italy with other styles from around the world. But which is the top interior design firm in Bangkok? It's too hard to choose, so we've curated a list featuring ten of them.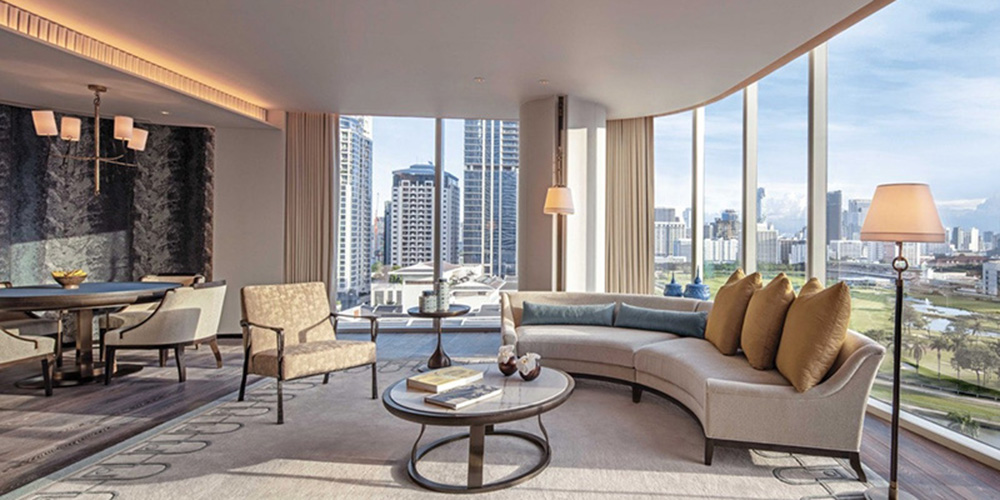 Exclusive Quality: Unique Interior Designer Bangkok
Pia Interior
PIA Interior is one of Thailand's leading interior design companies. It has 25 years of diverse experience in the design and execution of private residences, hotels and resorts, corporate offices, retail spaces and public buildings.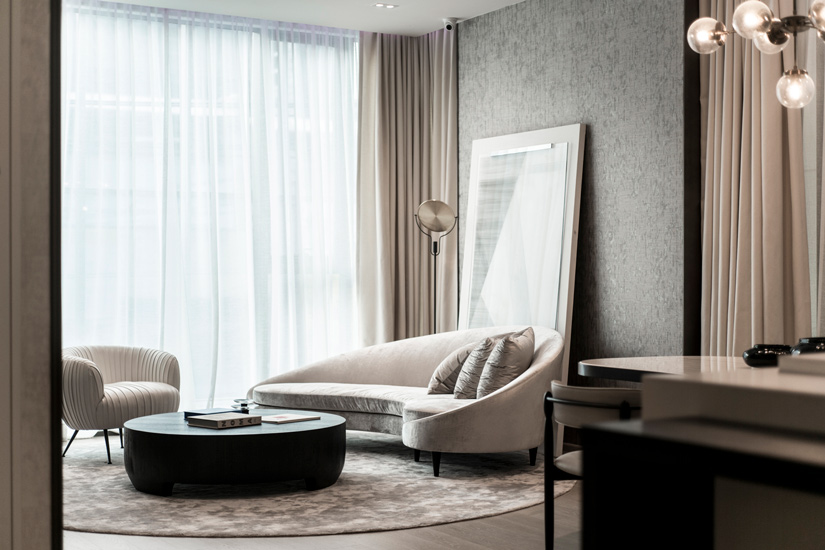 Highlights from the studio's portfolio include The Strand Thonglor, an ultra-luxury condominium, and KRAAM sukhumvit 26, a residential project sporting a sophisticated elegance. Both blend form and function in designs that bear the essentials of contemporary living.
Metaphor Design Studio
Metaphor Design Studio is next in our list in search of the top interior design firm in Bangkok, a collaborative design studio whose scheme for a private residence at a Four Seasons in Thai is illustrative of the studio's measured approach.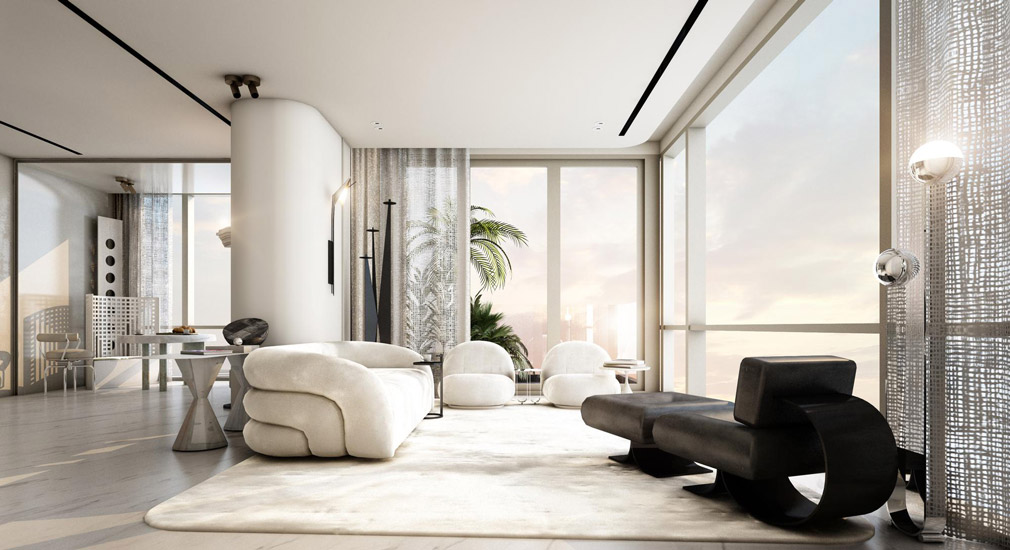 This Design Studio wanted to give the space an overall lightness, hence the white-on-white scheme throughout the property and the fine curves that define the studio's choice of furniture. Selected to reveal the craftsmanship of local artisans, the team had bespoke objects made including ceramic lighting solutions and the handmade silk carpet that anchors the living room area.
Brownhouses
Distinguished by its bright white finishes and simple forms, this slender white house is an exemplar of Brownhouses residential expertise. Aptly given the name 'Basic House', it shows off this Thai studio's ability to create spaces that focus on the discreet beauty of their lighting, lines and proportions.
The home was completed for the studio's founders, Korn Thongtour and Nartrudee, its focal point an open courtyard and an internal glass-walled garage, which Brownhouses designed to exhibit Thong Tours' collection of unique cars.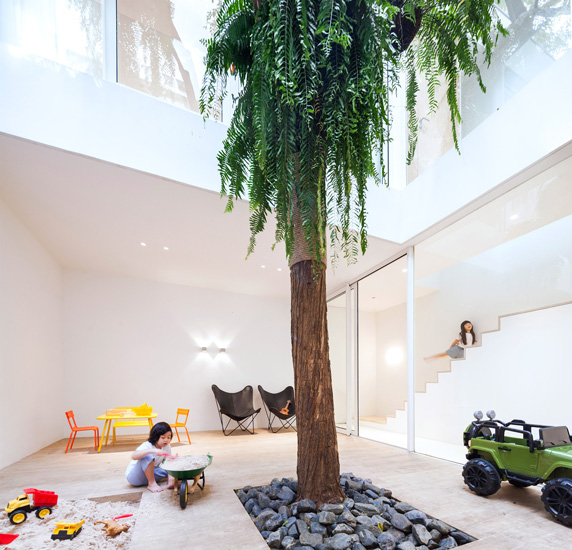 Behold
Next up is Behold, a studio that believes architecture and interior design should be treated as one. Established in 2014 by Panupong Toumsiri and Naassorn Tripakwasin, it's not a surprise that the firm's expertise is in both.
In its design of the 4-storey Pordee Hostel, Behold's team of professional interior designers has applied a reduced palette of neutral colours. This continues inside, where a reduced aesthetic to suit the client's love of minimal design is set off with raw materials such as wood and marble.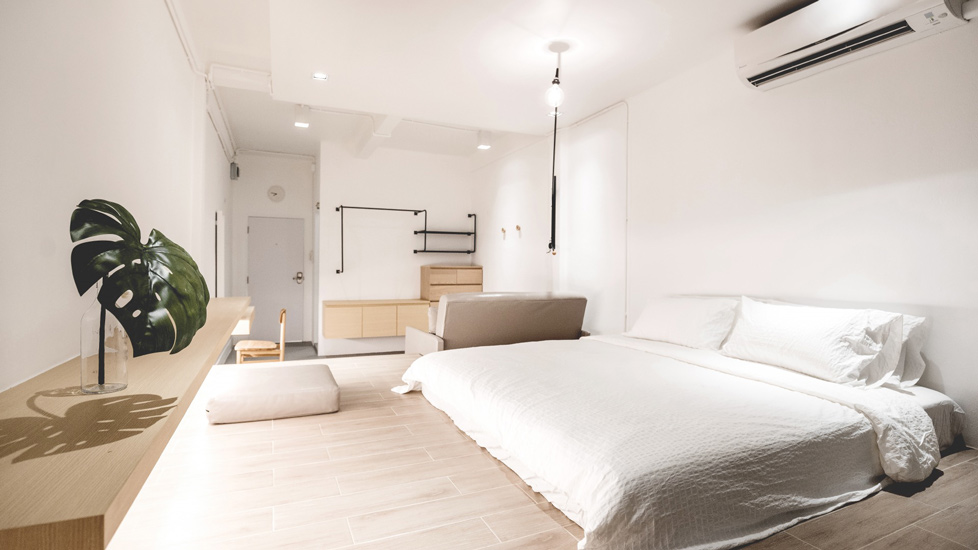 Still searching for the Top Interior Design firm in Bangkok?
Anghin Architecture
Since 2008, Anghin Architecture has been designing home decor, hotels, offices and retail spaces that balance minimal aesthetics, a cozy appeal and livability. Headed by Ekkasit Jaeng-anghin, the studio focuses on green, low-energy homes, like the Phetburi Apartment, a micro residence whose tiny footprint contains all of the basic essentials, featuring an abundance of natural materials throughout.
TOFF
Akarawoot Rajtborirak founded TOFF after a successful career working at international practices across Asia. His work, like this St. Regis Residence in Bangkok, is typified by a creative approach and sophisticated aesthetic sensibility.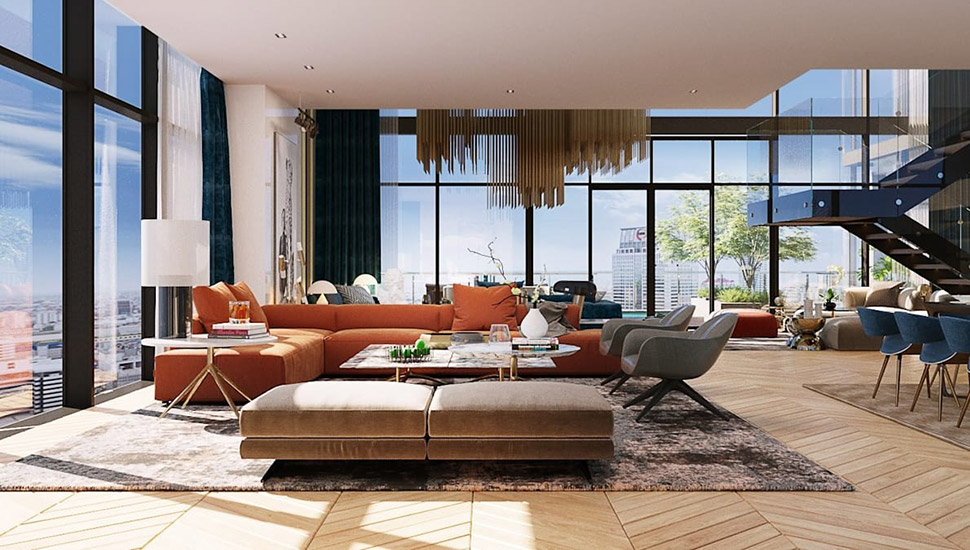 The results are beautifully conceived, featuring contemporary lighting fixtures throughout, highlighting bespoke features like the giant wine rack that cocoons the property's bar area.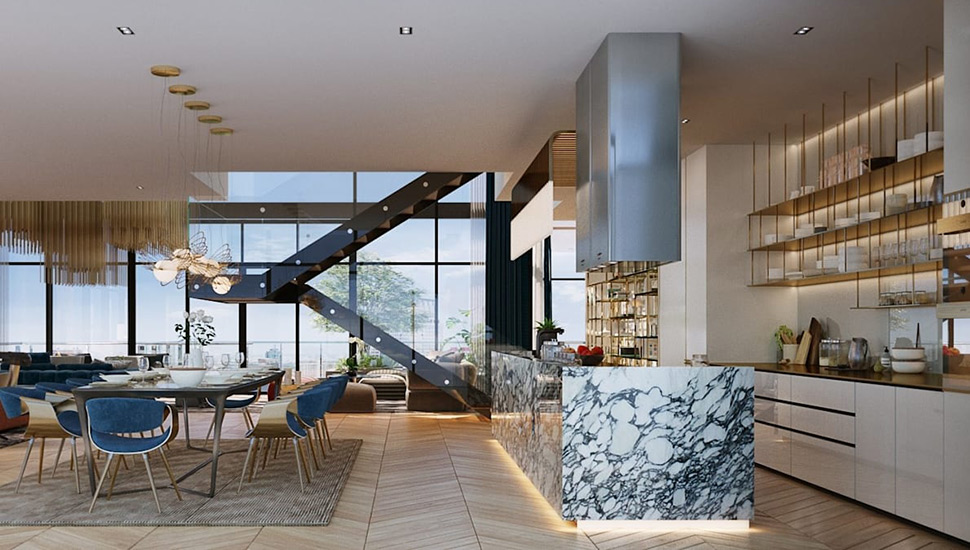 Paradigm Shift
Imbuing every interior with style and opulence, Paradigm Shift aims for uniqueness in its luxury designs. Just look at this low rise condo, in which the studio has designed a series of compact apartments little over 30 square meters meters each.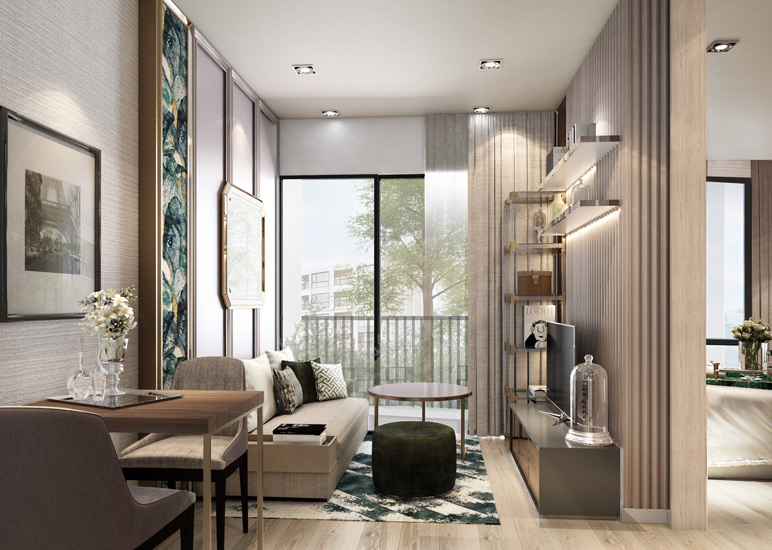 The rooms are adorned with natural touches of wood, earth tones and serene textures. Meanwhile, translucent partitions divide the apartment to give each space privacy and purpose.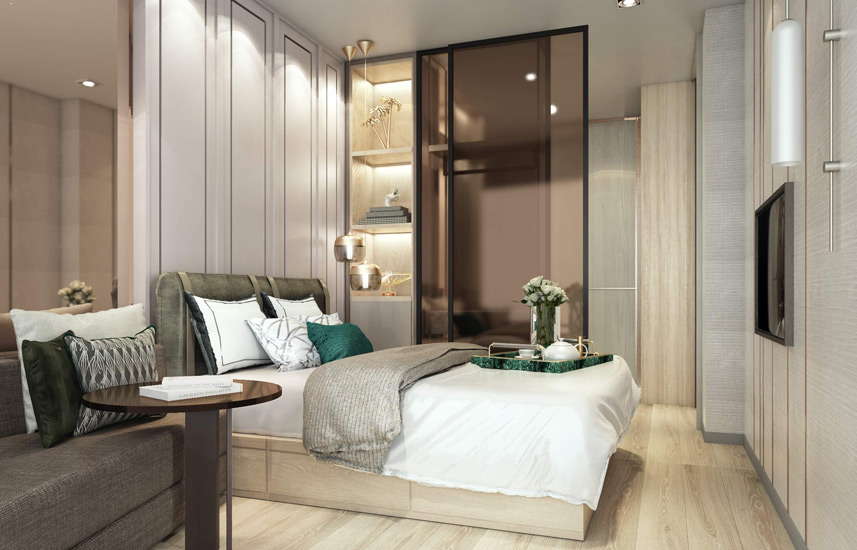 Bensley
Next up is Bensley, a small atelier of young architects and interior designers with a few artists and landscape architects thrown in for good measure. Founded in 1989, Bensley has brought to life some of the world's most iconic hospitality projects, a recent example being the Rosewood Luang Prabang in Laos.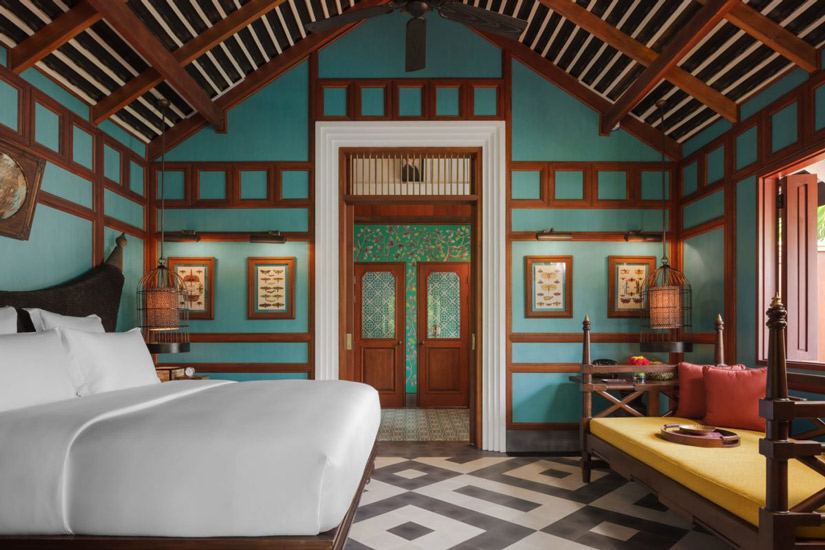 Touches of traditional tribal themes are dotted throughout the luxury hotel's 23 rooms, all of which are decorated with upcycled antiques. The project is illustrative of the studio's rigorous approach that it's 150-strong team have applied to over 200 resorts, hotels and palaces in 30+ countries with the same vigour.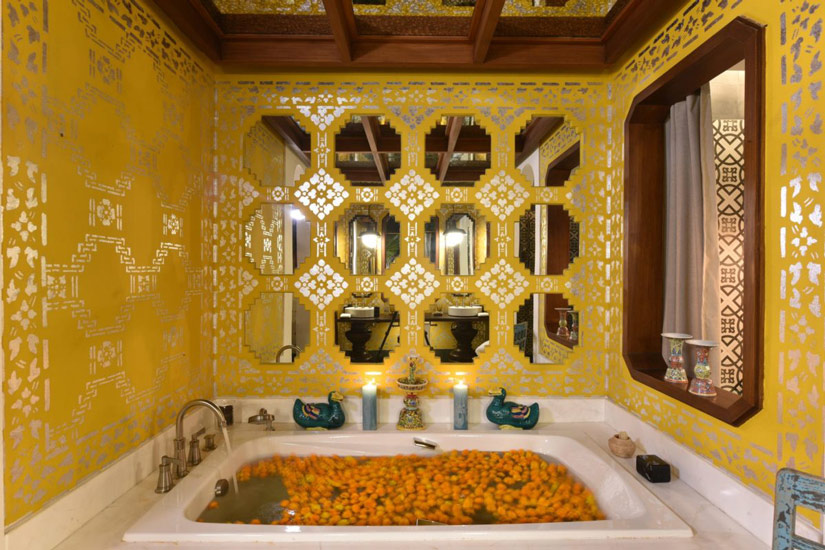 Architect 49
Architects 49 was established in 1983 by Nithi Sthapitanonda with an aesthetic mostly defined by simple and elegant lines. It's mission statement has always been to create timeless architecture, which it has, time and time again.
A49 has delivered a number of memorable projects including the "Waterfall House", which, as its name suggests, centres around an impressive water feature. The waterfall is the result of a split-level design which establishes both a connection and divide between the property's living spaces.
Another notable project by the studio is "Sugar House", a geometric three-story dwelling whose chic, light-filled interiors are representative of the studio's refined taste. Volumes intersect, defined by treated wood panelling on both the floors and the walls, which contrasts with the raw concrete textures throughout the interiors.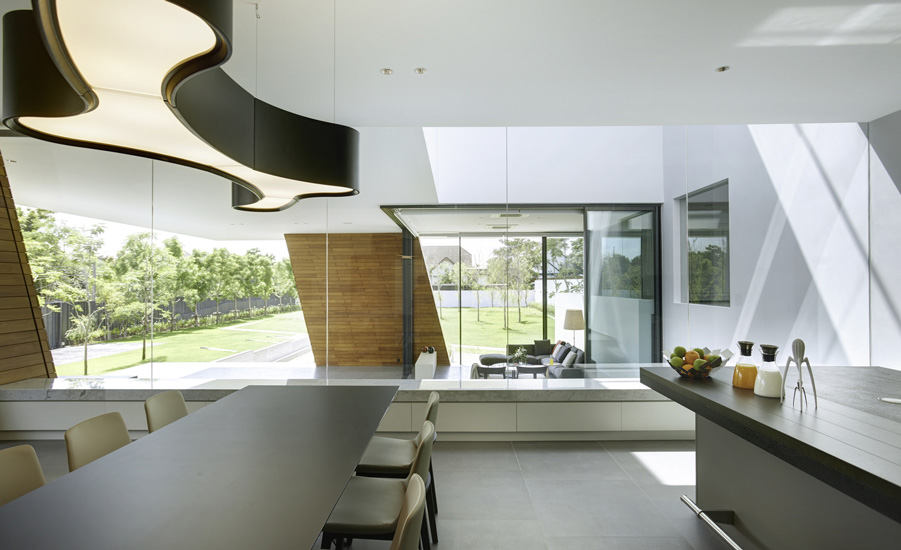 SPC Technocons
Finally, SPC Technocons, a top choice interior designer Bangkok acquired in its little black book in 1996. The studio places focus on residential spaces with interiors that are strikingly modern and yet warm and functional at the same time.
SPC Technocons accomplishes this with a selection of carefully curated furnishings and fixtures. PK House, an 800 square-meter cantilevered house for a family of 5 is the backdrop of respected brands like Agape and collectables like the Up5 Armchair in the image of a woman's body by B&B Italia.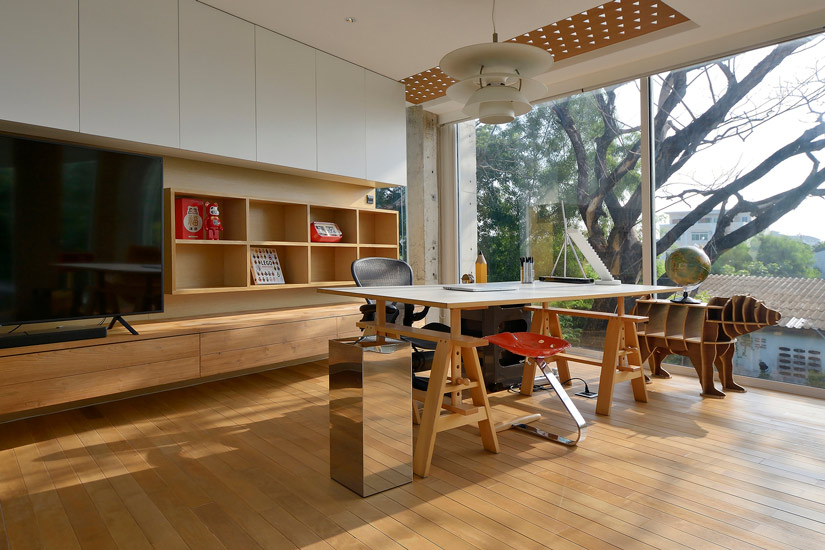 In fact, the project is the backdrop to several other iconic pieces that demonstrate the versatile beauty of Italian Design. Pieces designed by Achille Castiglioni for Italian furniture company Zanotta include the Leonardo Table and Mezzadro stool, which lend themselves to the industrial aesthetic throughout the space.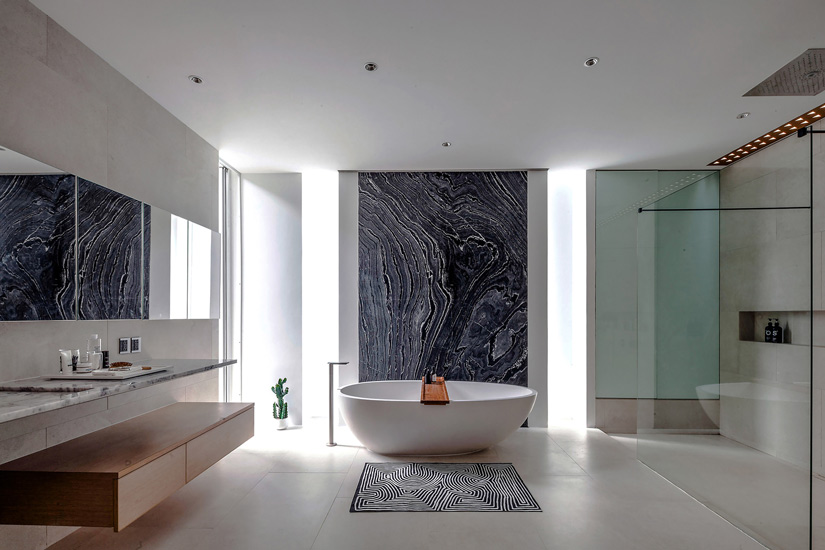 As well as mapping the Top Interior Design firm in Bangkok, we have put together a list of places where to find the best Italian luxury furniture Bangkok has to offer. Check it out to see where you can find high-end furniture in the Thailand's capital.
We know that the right luxury furnishings can really make a space and our interior design service ensures the necessary care is given to selecting every piece. Our experts are available to assist you throughout any project and can simplify the sourcing of multi-brand mix and match projects as well as offer an assembly service if needed.
Refer to our Furniture Selection & Supply Service where you can browse furnishings from all over the world with dozens of brands to select from and discover something new.
Your unique Interior Design Project developed by Italian Professionals.
Discover and shop Made in Italy while living the Italian lifestyle in Milano.