The top 8 best Italian door manufacturers
Posted on 27 March in Italian Furniture Online
Italian Design, Italian interior design, Italian design brand, Best italian doors, Best italian door manufacturers, door manufacturers, italian doors
Discover the Best Italian Door Manufacturers. Quality, Design and Unique Finishes are Guaranteed with the Best Italian Doors for Interiors and Outdoor Areas.
The Best Italian door manufacturers
The choice of structural elements and their finishes plays a primary role in planning an interior design project. Floor and wall coverings, and also doors and windows fall into this category. In addition to being part of the interior, all of these elements are an integral part of the architecture of the house. In the window frames industry, and in particular, in the door field, there are many different solutions to ensure that these systems are integrated into the home furnishings. To help you in your choice, we have selected some of the best Italian door manufacturers for both indoors and outdoors.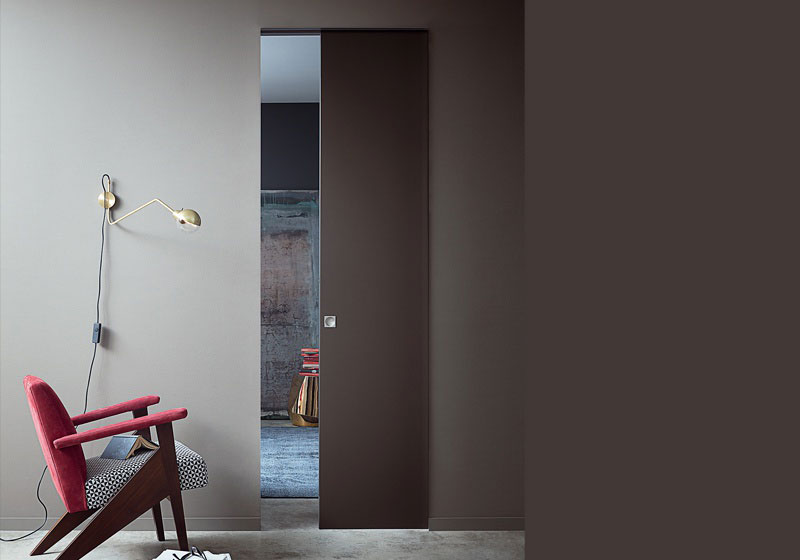 Design for your home with the best Italian doors
Lualdi
Today the market offers products that go beyond the concept of the door as a mere structural element. Among the companies specializing in this industry, there is Lualdi, a historic artisanal carpentry company active since 1859. The Lualdi collections offer some of the best Italian doors from Italian designers such as Magistretti, Zanuso and Caccia Dominioni, who designed two of the most emblematic products for Lualdi: the LCD door and the Super door.
The flagship products of the brand are the flush-fitting doors, characterized by a lack of external finishes that conform to any architectural structure. The hinged door Rasomuro 55s and Compass 55, a pivot door that can totally transform the living space, are two examples.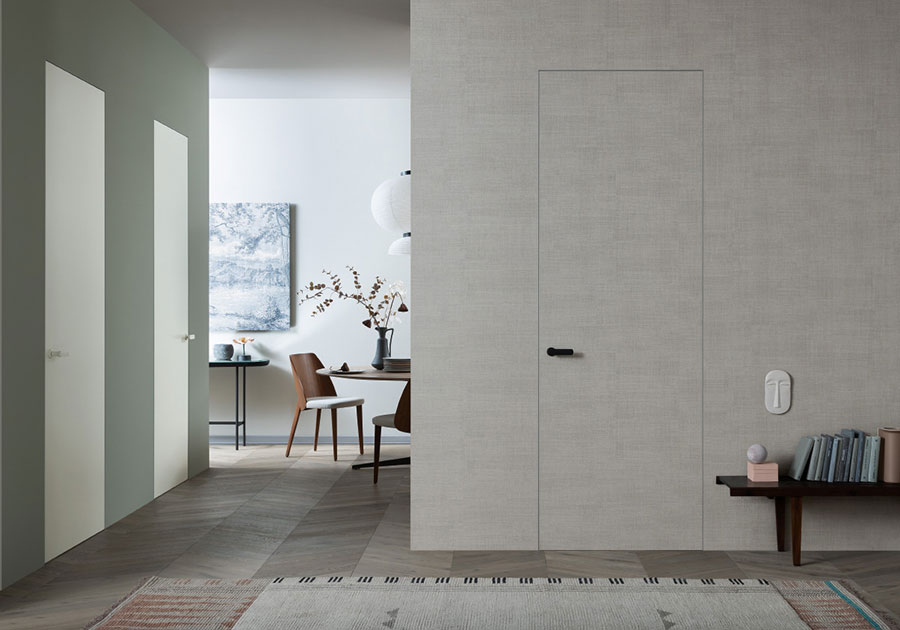 Another interesting typology is doors built into the wall paneling, ideal for creating a concealed effect, both in classic spaces such as Boiserie Avenue and modern and minimal like Boiserie. In the Lualdi collections, there are also sliding glass doors with clean lines such as Koan, with glass panels and wooden slats, and L7 PLUS, a sliding system to lightly separate spaces.
ADL
On the philosophy of "we do not create divisions but connections" ADL was born, a recent reality that looks towards the future with interest. Adl's doors are designed more to represent an architectural function within the home, rather than simple furnishing objects. This idea is reinforced by an excellent aesthetic that distinguishes the entire range of products.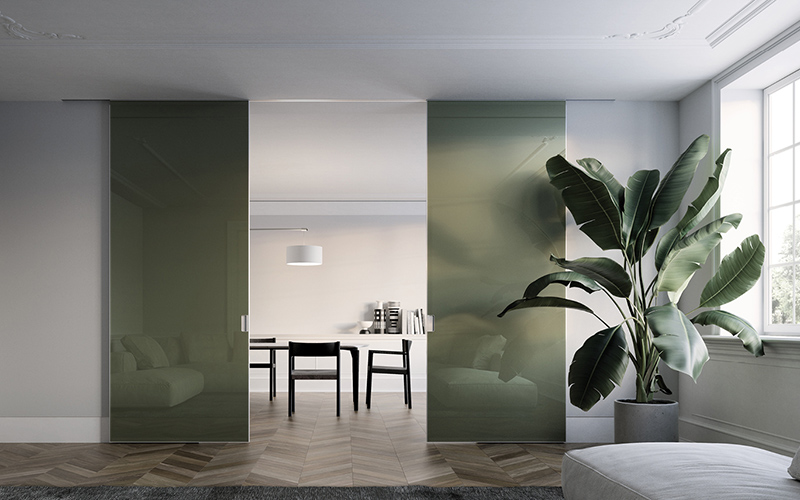 The Adl Line Door gives character to the environment, thanks to a series of aluminum cross-pieces that are applied on both sides of the glass, helping to partially hide the rooms without sacrificing light and shadow effects. With the same aim of obscuring, the Levante Door is composed of inclined elements with a triangular section designed to allow the passage of light while at the same time limiting visibility.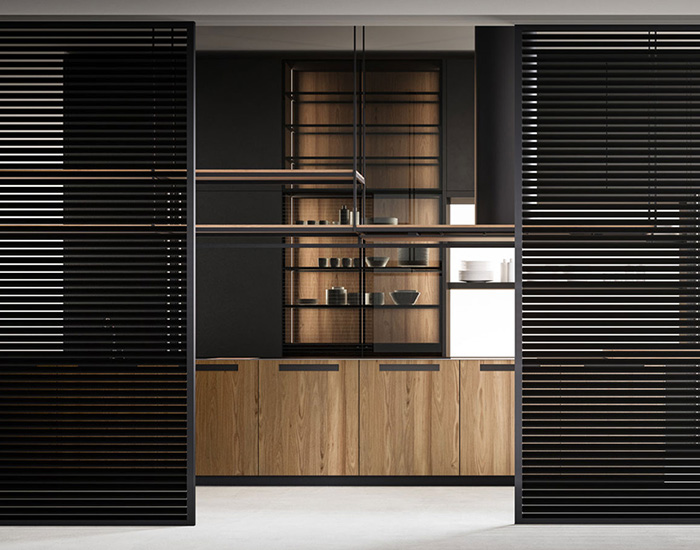 Rimadesio
In terms of sliding doors, the Rimadesio collections stand out as one of the best Italian door manufacturers made in glass. The Velaria model, for example, is composed of a thin structural profile in aluminum and custom panels.
Rimadesio also produces sliding doors for walk-in closets such as Graphis light. It is a solution to furnish the sleeping area and perfect to integrate with Graphis plus sliding doors, creating a sleek, uniform space. Rimadesio, an Italian company dating back to1956, is famous for its minimal solutions in glass and aluminum.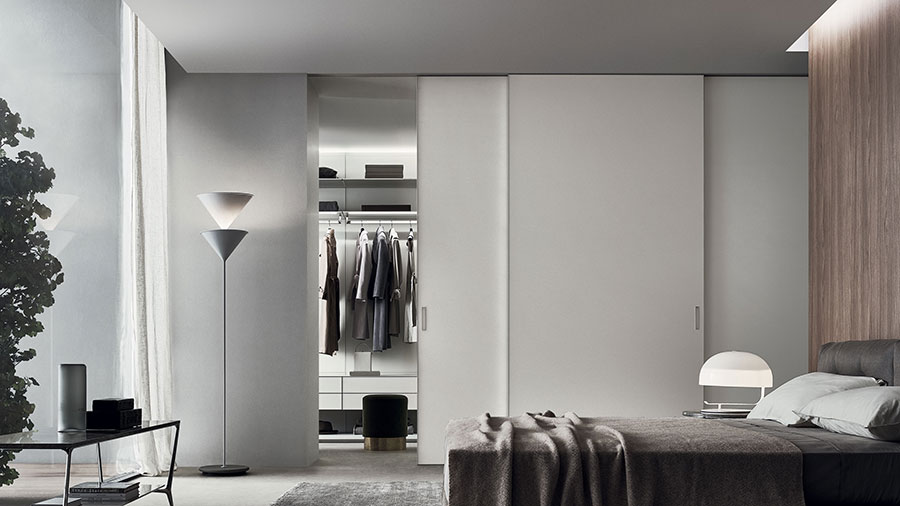 Henry glass
Glass also plays a dominant role in the Henry glass collections, a young Venetian company, and one of the best Italian door manufacturers. The Henry glass collections are distinguished by the artisanal ornamentation of master glassmakers combined with a contemporary design. Each door is a unique piece made to answer any customer request. Henry glass's Vetroveneto collection offers the best artistic doors for luxury interiors. The embellishments are by Bruno Munari, Tobia and Afra Scarpa, and Alessandro Mendini.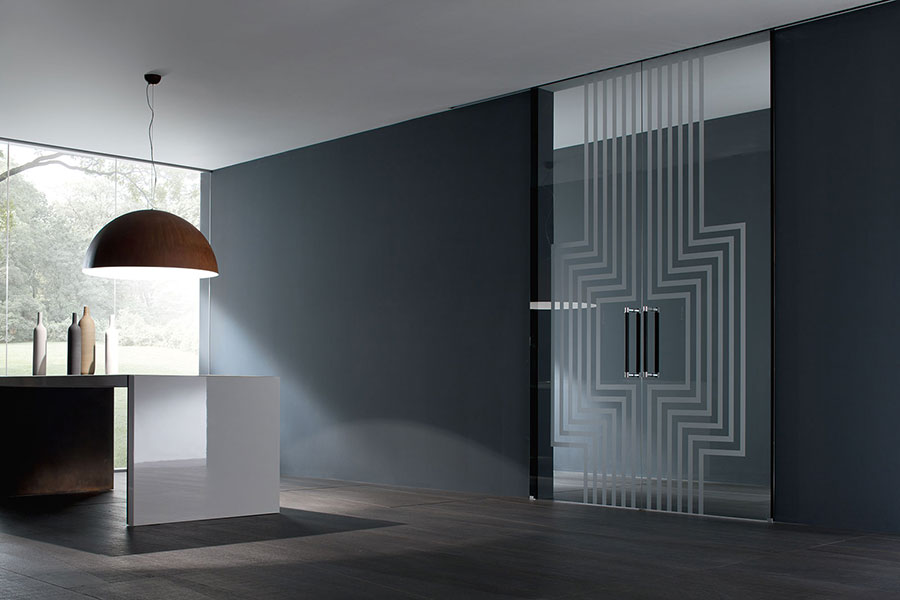 The company offers doors in plain, satin, or decorated glass even in contemporary style such as the Manhattan line by Nicola Gallizia and the Vitra line.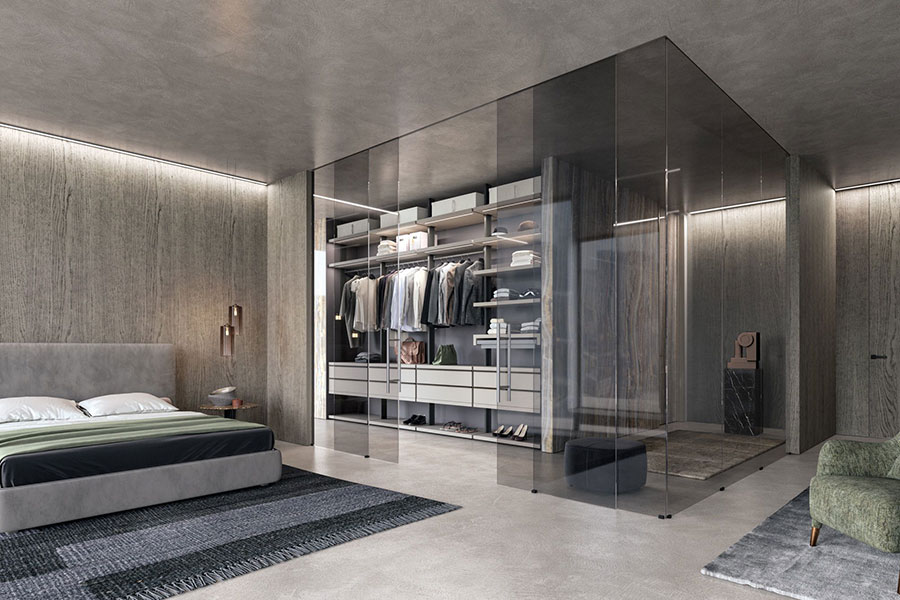 The best Italian security doors for contemporary architecture
Oikos
Glass doors are not just for interior solutions. Oikos, a company with 25 years of experience, is one of the best manufacturers of armored doors, ideal for prestigious architectural projects. Nova, for example, is an armored door which can be used to create glass entrances of all sizes.
Oikos specializes in the construction of security and entrance doors with high quality standards. They are safe and elegant Italian products with a refined design such as Synua, a customizable armored door with a vertical pivot opening, and Tekno, the high-end armored door, which combines style and high performance.
The high-quality of the best Italian interior doors
Garofoli
Stylish doors are an essential part of an interior design project. Garofoli's collections, among the best Italian door manufacturers, are an example. Garofoli is a company that for over 50 years has been making some of the best Italian doors for interiors. Wood is the main feature of classic style collections such as Milia, a series of lacquered doors with various types of opening mechanisms and matching wall paneling. There are also modern collections, such as Pangea, ideal for those who want a solid wood interior door with a timeless design.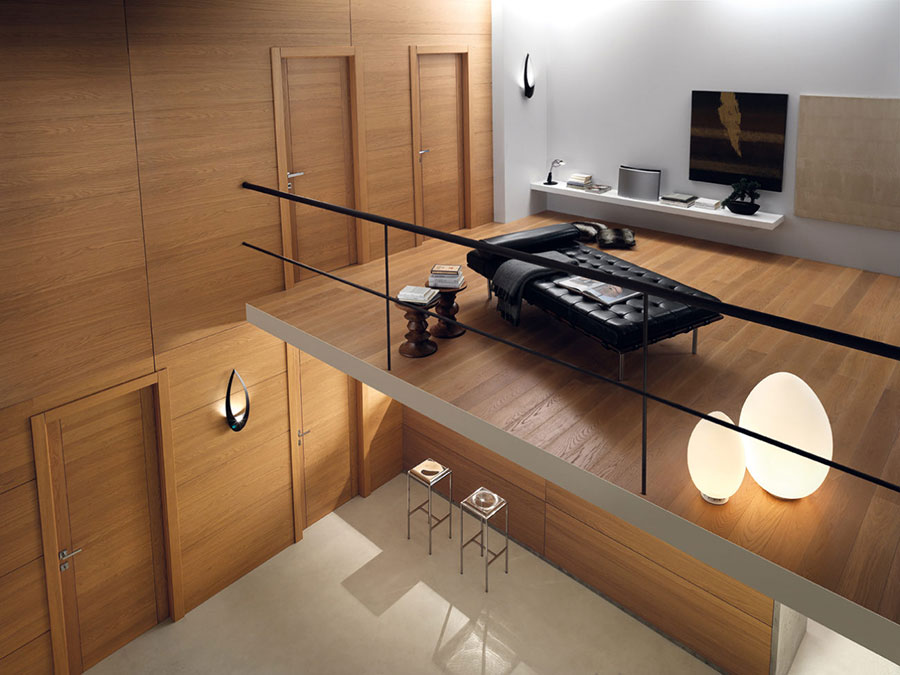 Bertolotto
Like real furnishing elements, doors are an integral part of a project and are tied to the style of the house. Another of the best Italian door manufacturers is Bertolotto, which offers original doors with engraved or pantographed panels. Their unique Natura collection is decorated with stylized drawings of flowers, leaves, and trees.
Res Italia
Last but not least, some of the best Made in Italy doors for home interiors are found in the collections of Res Italia, one of the best Italian door manufacturers. Many of their products today are used in projects of particular prestige. Since 1962, the company has been creating solutions for flush-fitting internal doors and walk-in closets. Their products have been recognized with various awards in the field of design, such as the Twin system.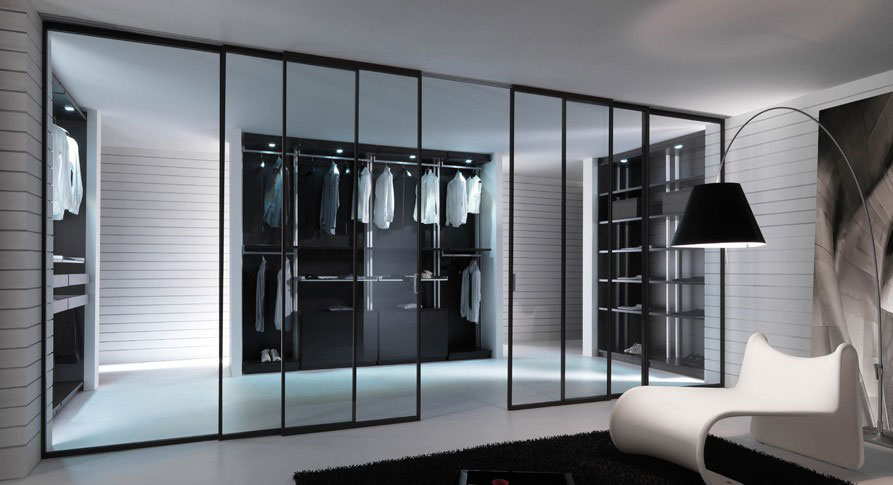 Res Italia offers designer doors that can either blend in or stand out in the space, like Wall design from Cavana. Santambrogio with built-in door frames available in different high quality materials. They are versatile solutions with hinged, sliding, or pocket opening mechanisms, like Levia, a collection for walk-in wardrobes or interior dividers. There are classic proposals such as Bespoke, as well as modern style doors like Luna, the door system designed by Massimo Cavana.
Our Selection of Italian Interior Doors
For you, Esperiri Milano has selected a large collection of Italian Interior Doors.
If you want to give more character to your home, a minimalistic design door is what you need, our team of designers will support you in the design and selection of the best designer interior door for all your specific needs.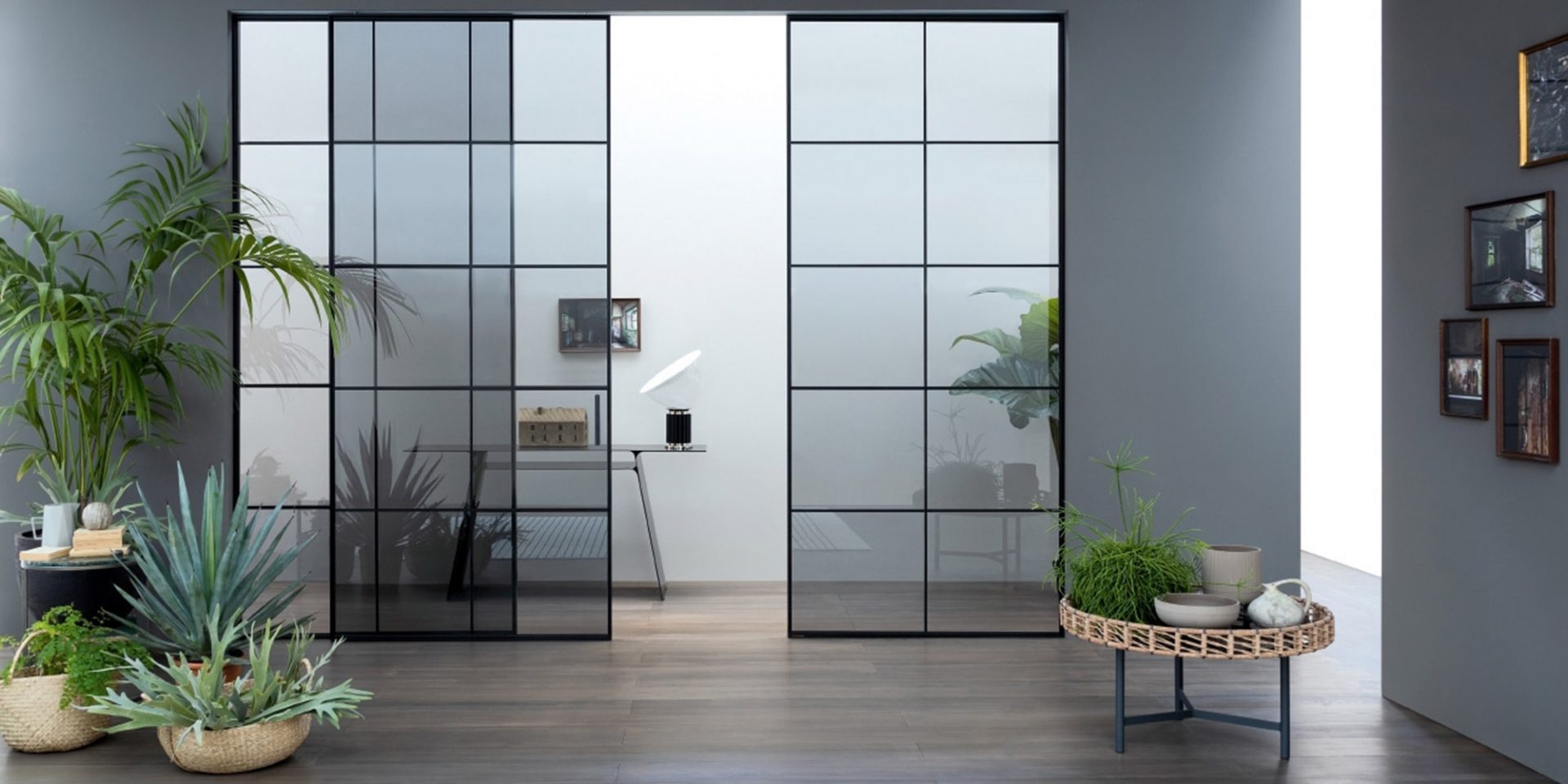 If you are looking for the best Italian doors, try our design service. Our Italian interior designers can help you finding the best Italian door manufacturers and design customized solutions adapted to the style of your home. If instead, you want to come to Italy to see the door systems in person, contact us. We can plan an exclusive Italian furniture shopping tour just for you so you can discover Made in Italy excellence. Our logistics department together with our Italian craftsmen will then ship and install your doors in your home.