Top 6 Best Italian Interior Designers
Posted on 26 June in Italian Interior Design
Italian Design, Italian Design Masters, Italian interior design, Residential Design, Retail Design
A selection of the top 6 Best Italian interior designers and their projects, unmistakable Italian style in the contemporary design scene. A must-have on our online Italian Design magazine.
Projects from the Best Italian interior designers to be inspired by
Italian taste and style are famous throughout the world, especially when it comes to design and interior design. The know-how of the artisans and the creativity of the designers meet and take shape in the projects signed by the Best Italian interior designers.
There are now established names that still today continue to create great projects, bringing the name of Italian design to new heights. Among these is Piero Lissoni, Italian architect, art director, and designer, who in 1986 founded the interdisciplinary studio Lissoni Associati with Nicoletta Canesi.
The studio has been collaborating for years with some of the main names in Italian design, including B&B Italia, Bonacina 1889, Cappellini, Cassina, Glas Italia, as well as working as art director for companies of the caliber of Alpi, Boffi, De Padova, Lema, Living Divani, Porro, and many others. It is for Porro that Piero Lissoni recently signed the furniture brand's stand at the Milan Design Week 2019.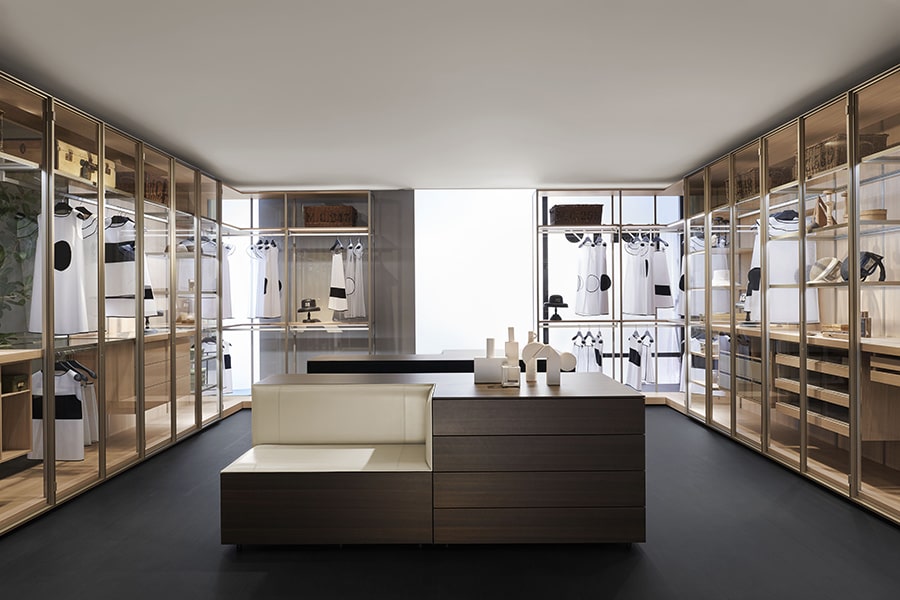 A space that was presented as a large contemporary villa, free from design constraints. The stand was completely covered by storage systems, with walls that seemed to disappear and furnishings that became architecture, in a path full of ever more different glimpses and compositions.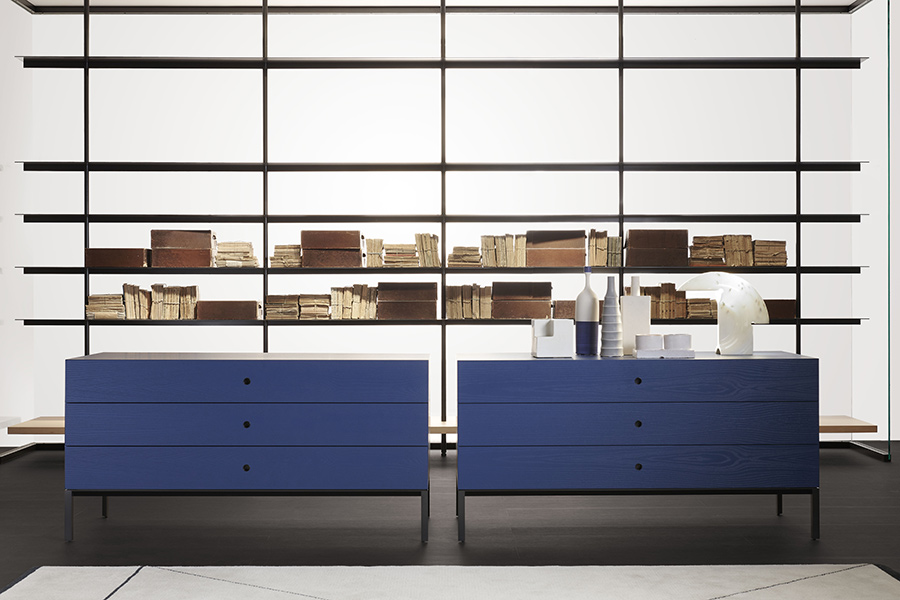 Another prominent name among the Best Italian interior designers is Ferruccio Laviani. Having graduated in architecture in 1978, Laviani trained at the studio of Michele De Lucchi, another important name in Italian design. In 1991, Laviani founded his studio in Milan where he worked on product design, interior design, art direction, and graphics.
One of his first projects dates back to 2008 with the exhibition dedicated to lamps designed for Kartell, Bourgie and Take, today in the permanent collection of IMA, Indianapolis Museum of Art (USA).
In 2015, Laviani, still for Kartell, develops a new concept for the Kartell Museum in Noviglio, updating his previous interior design project which had received the Premio Guggenheim Impresa & Cultura 2000, as the best museum of a private company.

He recently collaborated with the designer Paula Cademartori on his new pop-up store at the Galleria del Toro, adjacent to Piazza San Babila in Milan.
Another important collaboration by Laviani is the one with Foscarini, a lighting company for which he designed many cult pieces and for which he redesigned the new Milan showroom.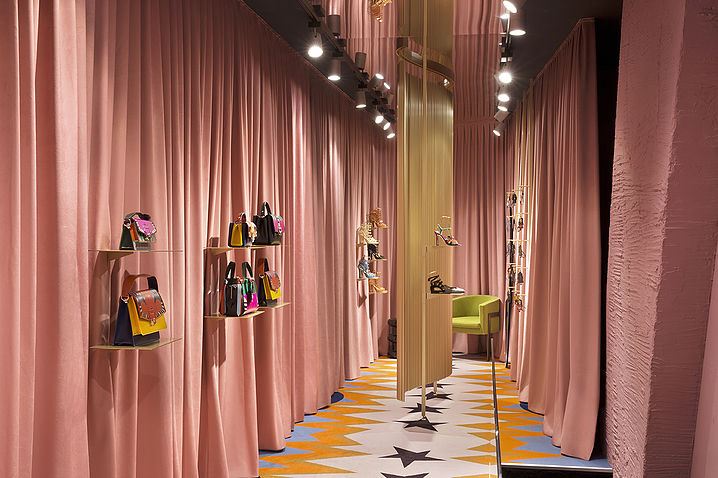 The top Italian interior designers to follow
Among the new leagues of Italian interior design, one of the most active studios is Studio Marcante – Testa, a Turin-based studio that soon became one of the top Italian interior designers. The studio, founded in 2014, is composed of Andrea Marcante and Adelaide Testa and was defined in 2019 by T-The New York Times Style Magazine, as one of the most innovative studios on the Italian scene.
Among their works, there are many interior design projects, especially in the residential industry. They are very evocative spaces, characteristic for a sophisticated use of fun, authentic, and refined shapes and colors.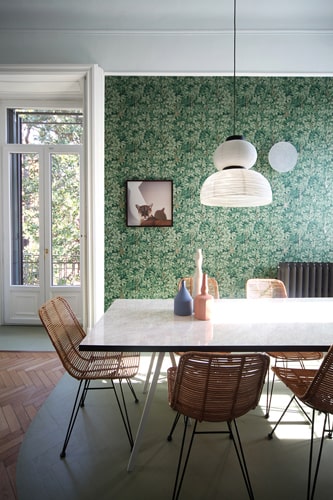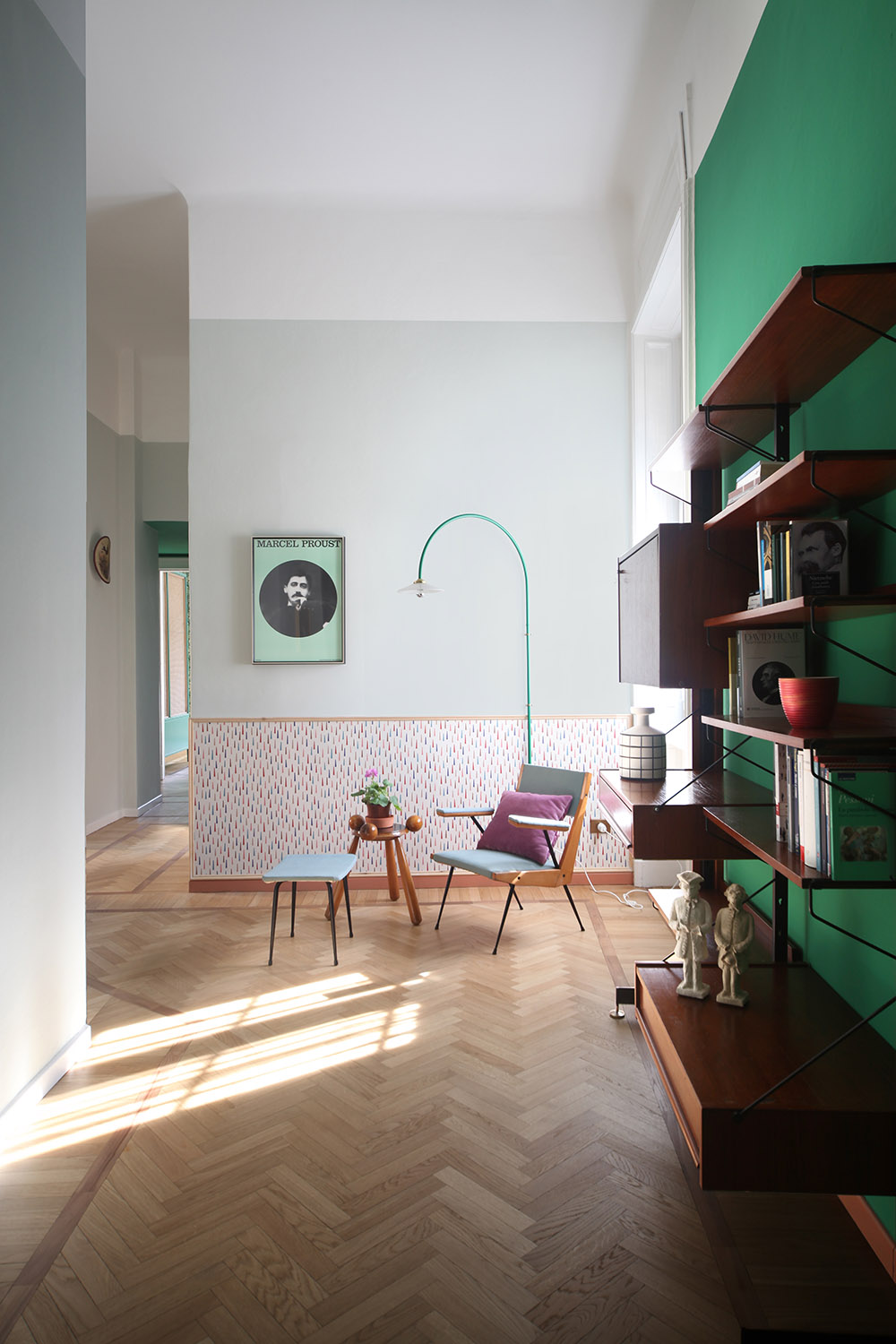 In addition to interior design projects in the field of design, one of the most interesting collaborations of Marcate-Testa is the one with Ceramiche Vogue, a ceramic tile manufacturer for which they have made various tile collections: the Confetti collection and the Dekorami collection.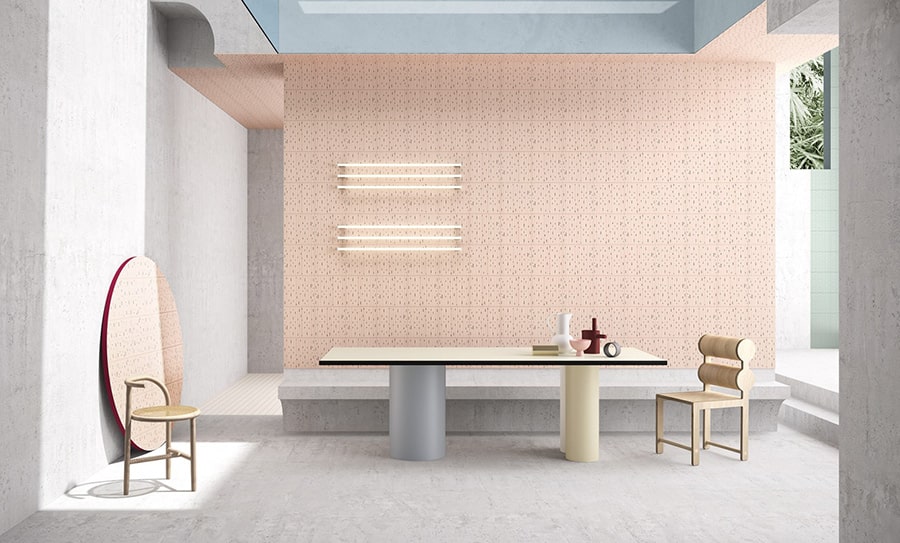 From Turin, we move to Florence, where PLS DESIGN is based, the studio founded in 2002 and composed of the architects Lino Losanno and Lorenzo Perini. PLS DESIGN is among the best interior design, not only for residential projects but above all for retail projects designed for Gucci, Trussardi, Monclair and Antony Morato.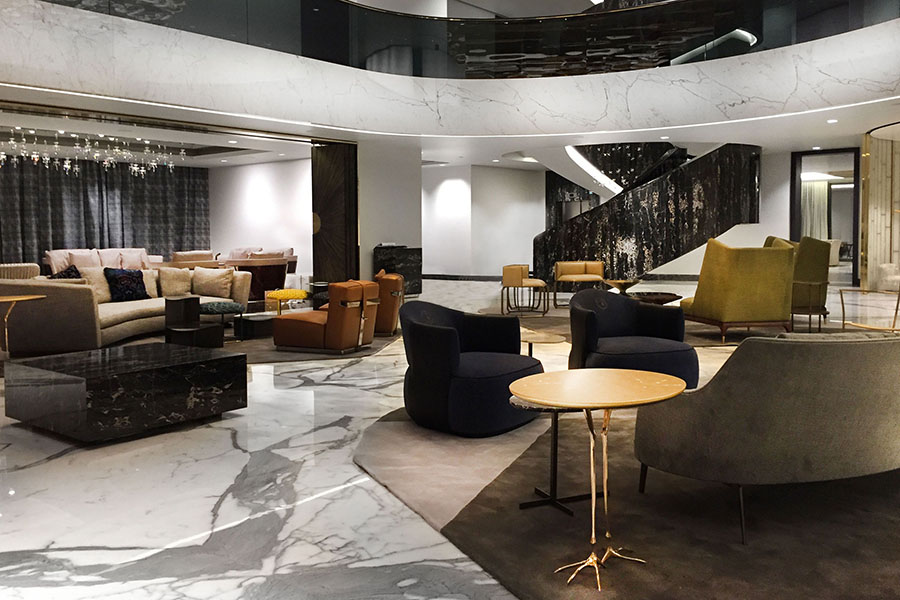 Amidst the top Italian interior designers is Cristina Celestino, one of the protagonists of female design who has been talked about a lot in these years. She is a person of note among the most successful contemporary designers for interior design and Italian furniture design projects. In recent years, she has been awarded several international accolades, including the Special Jury Award for the Salone del Mobile Milano and the Elle Deco International Design Awards.

Graduated in architecture, Celestino began her professional career by collaborating with prestigious design studios and paying particular attention to interior architecture and design.
In 2009, she moved to Milan where she founded the brand Attico Design, which stands out for its production of original lamps and furnishings.
As an architect and designer, Cristina Celestino designs exclusive solutions, for both private clients and for some selected companies; her work includes the art direction of some companies together with interior and exhibition design.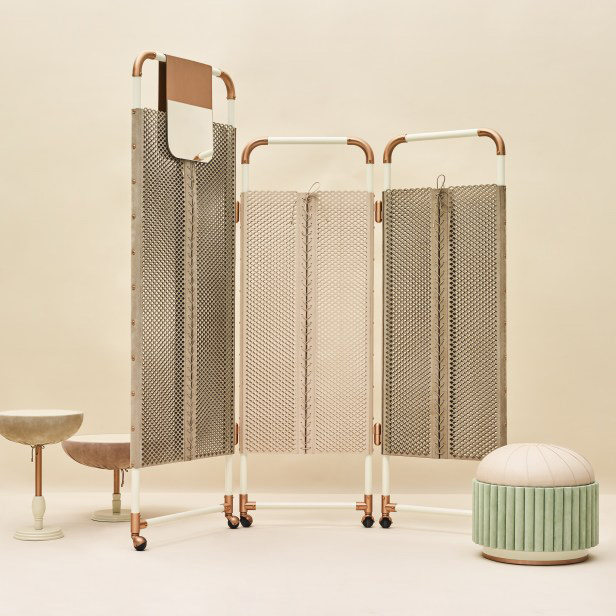 For the occasion of Design Miami 2016, she designed The Happy Room collection for Fendi, while the following year, she designed an interesting interior design project for Sergio Rossi and a collection of furniture for the new brand's boutique concept . A recent collaboration is the one with the Florentine concept store Luisaviaroma, for which she designed Home for the Holidays, an exhibition displaying the rooms of a house, with a luxurious living room set up inside the showroom together with products Celestino herself designed for various luxury brands.
Studiopepe, a design agency founded in Milan in 2006 by Arianna Lelli Mami and Chiara Di Pinto, is also a female design studio.
The studio ranges from product design to exhibit design projects, from creative consulting to interior design. Studiopepe's projects are recognizable by their strong iconographic identity, based on experimentation and on research in the field of colors and materials. In the interior design world, Studiopepe's projects are iconic and emotional, ranging from residential to retail to special projects including Les Arcanistes, the project presented at the Milan Design Week 2019 in a large industrial space, a former gold manufacturing plant dating back to 1900.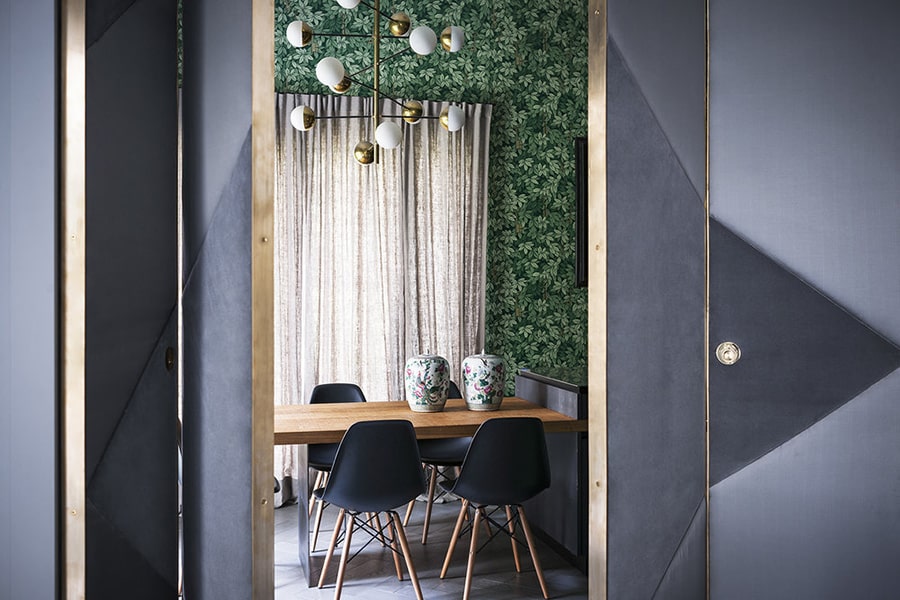 One of Studiopepe's most identifiable interior design projects is The visit, presented at Fuorisalone 2017.
It was a custom-made project for Brera Design Apartment in a Milanese apartment of the early 1800s. Here the spaces had been redesigned through the use of curtains arranged in a scenographic way between one room and another in a continuous interweaving of colors and patterns; a space where the interiors are furnished with the products of companies selected and interpreted in the style of Studiopepe.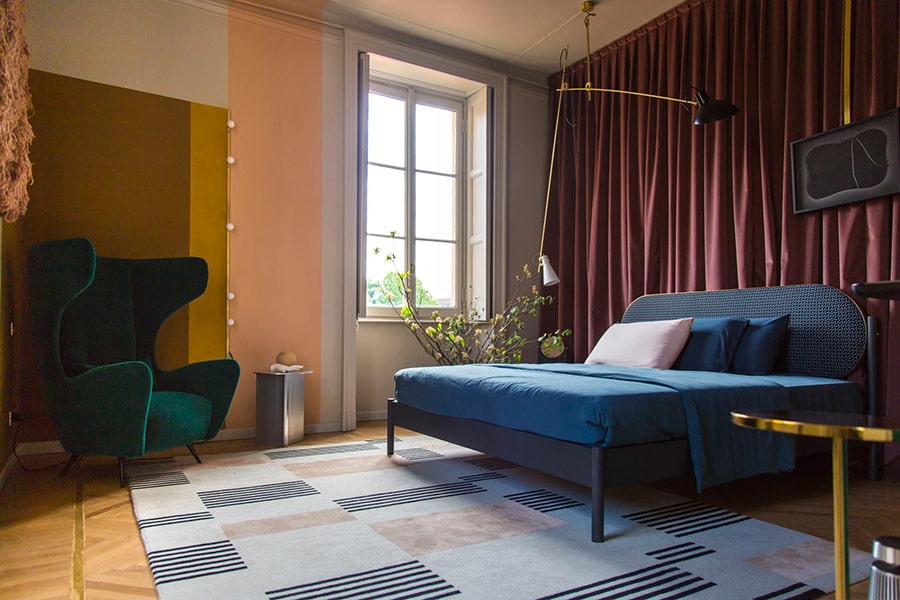 This selection of the Best Italian interior designers shows the importance of interpreting and customizing living spaces. To obtain these high quality results, it is recommended to rely on professionals in the design industry who can create unique custom-made spaces. If what you are seeking for your home is elegance, taste, and design, try our design service to meet your needs in the Italian style.
Your unique Interior Design Project developed by Italian Professionals.
Discover and shop Made in Italy while living the Italian lifestyle in Milano.