Best Interior Designers in the Philippines
Posted on 12 October in Travel & Design
Interior Design, Residential Design, luxury design, interior design companies, interior designer, Italian furniture Philippines, High end furniture Philippines, interior designers philippines, Luxury interior design in Philippines, Top Interior designers in Manila, Luxury house design in the Philippines, Best interior designers in Makati
A selection of the best Interior Designers Philippines has to offer. Discover the top interior design firms in the Philippines.
Discover our selection of the Best Interior Designers Philippines has to offer
Whilst it might seem like an unlikely choice to some, a list of the top interior design firms in the Philippines feels like a natural progression in our tour around the world. With a wealth of creativity coming from across the country, the Philippines has become a star in recent years, whether it's in the world of fashion, architecture, or furniture design. A treasure trove of inspiration, this has paved the way for a burgeoning design industry attracting home-grown talent and international designers alike.
To tell you about some of them, we have selected the country's most beautiful design spaces and the best interior designers Philippines has to offer.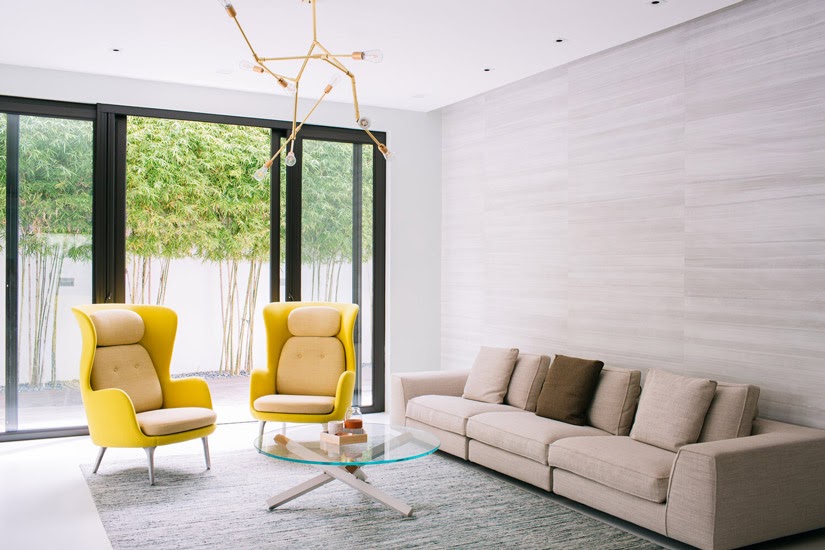 Modern Elegance: Luxury House Design Philippines
Hurray Design
Starting off our list is Manila-based interior design studio Hurray Design, whose Scandinavian-inspired design for this modern, bright and inviting apartment perfectly summarises its approach. The design concept employs a palette of light materials and a neutral color scheme to achieve a relaxed but still elegant interior.
Founded in 2009 as a startup design store, just ten years later Hurray Design launched as a professional interior design company. The philosophy "Design Made Happy" is at the core of their interior design service, which caters to both residential and commercial spaces in prime locations.
CS Architecture
Located just outside the central Manila in Makati City, CS Architecture is a full service architecture, interior design and consulting firm. Established in 1992, it has offices in Redding, Connecticut, and the Philippines, providing design services for a wide range of corporate, commercial, educational and residential projects in North America and South East Asia.
In its design for a luxury two storey house in Cypress, the studio borrowed natural elements from the surrounding environment. Wooden flooring and other accents compliment two slightly open and well illuminated floor plans furnished with contemporary pieces. They are navigated in a linear sense whilst making the most of the natural light granted by floor to ceiling windows running the length of the building on one side.
Also located in Makati City is PxP Design Workshop whose projects range from more minimalist house design to niche briefs like the Supreme Court of the Philippines. Focused on residential architecture as well as interior design, the studio's modern approach is best demonstrated in its design of a house situated in an old neighborhood in Metro Manila.
The project went against a trend in the area of converting old, vast properties into mid density townhouse developments. Instead, PxP Design Workshop fulfilled the clients request to build a garden oasis and fulfilled their dream home design vision. Set over 2,000 sqm, the property is divided into quadrants dedicated to a vast garden. Again, large glass windows make the most of natural light, filling spaces where natural wood furnishings mix with contemporary pieces in neutral shades, echoing the urban garden concept.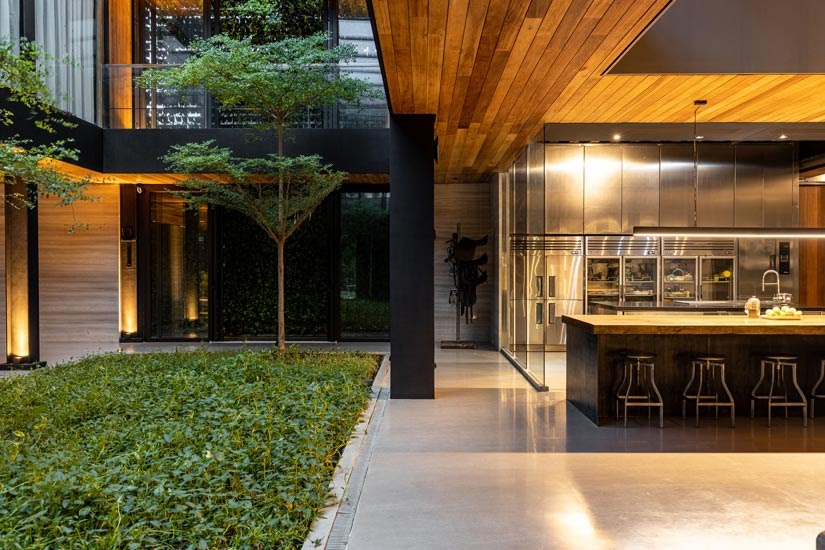 Sim Ateliers
Also making the list of best interior designers Philippines has to offer is Sim Ateliers, a full service firm based in Taguig City. Founded by Luther Sim, he and his wife lead the practice, favouring a style distinguished by a modern aesthetic.
Sim Atelier's projects balance light and space to create timeless luxury house design Philippines style. Their approach can be seen in the interior design for B Residence in Quezon City. Set over 1200 square meters, the studio designed house plans around a central courtyard and a double height living room giving the space maximum light and ventilation. Meanwhile, a marble bathroom with contemporary fittings complements the project's more natural elements.
International Flair Meets Luxury House Design Philippines Style
Atelier Sacha Cotture
Some of the best interior designers Philippines has to offer boast international portfolios. Atelier Sacha Cotture is a Swiss-Filipino studio, which has carved out a reputation for private villas including residences on private islands in the Philippines. Founded by Sacha Cotture, the studio's portfolio is reflective of a European international Style, which Cotture has imbibed from his original home in Switzerland.
This approach softens projects spanning architecture, master planning and interior design into a tropical adaptation with materials often reflective of the project's geographical location. Take The Bamboo House, which was built for Sacha's wife and two daughters. A three-story house made up of cubist volumes carries the stone-and-wood motif through to the interior, where locally sourced Mahogany wood has been used to create windows, cabinets and other furnishings.
As well as nurturing home-grown talent, the Philippines has attracted international architects interior designers. Like world-renowned architecture studio Libeskind, whose team of design professionals are currently working on a 60-story tall mixed-used skyscraper under construction in Makati, Metro Manila.
Scheduled for completion in 2021, Century Spire features a facade clad in a semi-reflective glass curtain. Inside, residential units are designed in collaboration with Armani Casa. The celebrated Italian home fashion brand also brings its aesthetic philosophy, which focuses on simple lines and perfect proportions, to the project's double-height lobbies, common areas and amenity spaces.
Dito
Also included in our list of top interior design firms in the Philippines is Dito, headed by Oliver Jundy P. Caldito, a licensed architect based in Quezon City. The studio specialises in tropical Modern and minimalist design, championing an approach that pays special attention to environmental impact, energy and material conservation, and heritage conservation.
Let's consider this 180 square meter residential project, a renovated house made up of stacked volumes. Studio Dito transformed the space with charcoal steel structures that contrast the bright and airy space. Honoring old and new, a column in the living room was translated into a series of three asymmetrical colonnades, with full clear glass sandwiched in between, creating a series of vertical slit windows.
Platform 21
Another noteworthy name among interior design companies in the Philippines is Platform 21, an architecture and design studio based in Manila. Founded by Agatha Rodis and Philip Mendoza, their style is characterized by a harmonization of space and volume.
The studio's latest projects include a Bahay Sibi, a contemporary Filipino architecture adapted to suit its tropical setting. Spread over 300 square meters, the property features light, airy, and bright interiors featuring wooden furnishings and a neutral colour palette.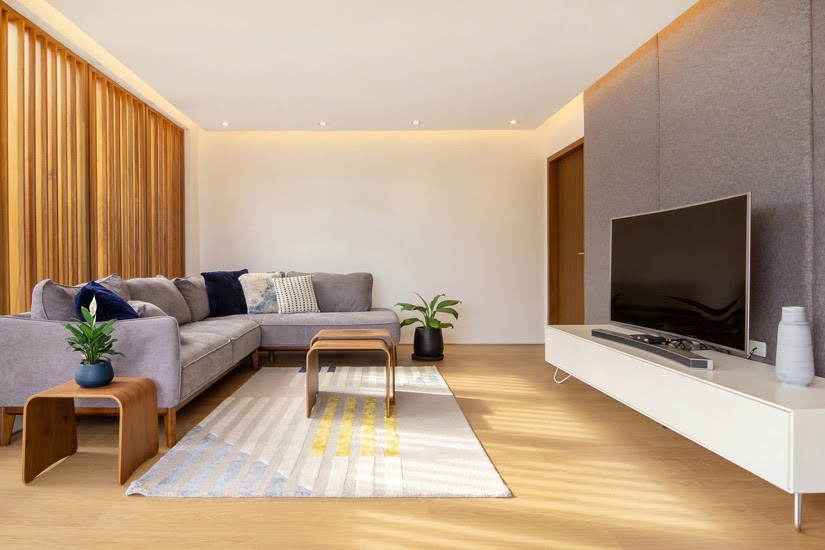 Finally, on our list of the top interior design firms in the Philippines is Jim Caumeron. The Manila-based studio is defined by its minimalist approach to architecture and interiors best illustrated in its Panorama House. Located three hours away in Tagaytay, the 100-square-meter home two large horizontal cuts allow for ventilation, extended space and wind circulation throughout the house.
Inside, the striking architecture makes use of natural light with white and slate walls, ample glass, and what looks like beechwood accents. Priding itself on paying special attention to the project's environment, in this particular project Jim Caumeron articulated a smart space plan, designing the living and dining areas into a 1.5-meter drop in the plot, allowing warm air to rise and exit the home.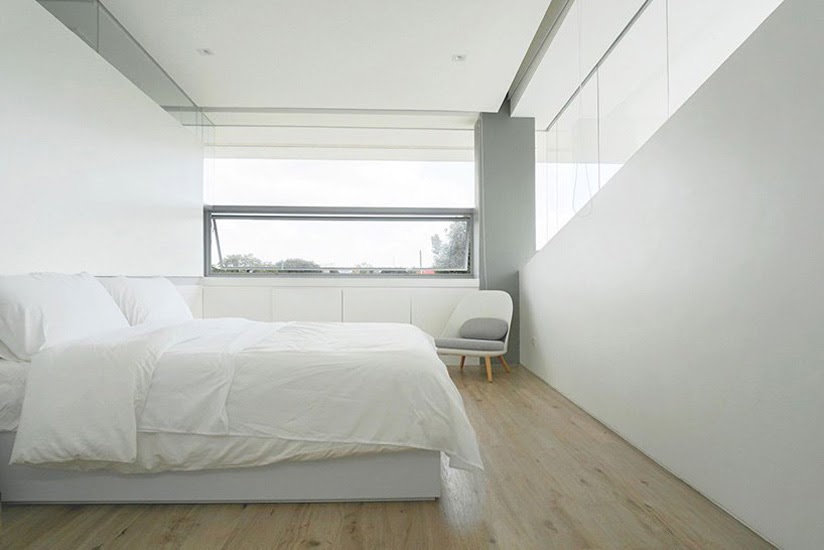 As well as mapping the best interior designers Philippines has to offer, we have put together a list of places where to find the best Italian furniture in the Philippines. Check it out to see where you can find high end Furniture in the Philippines including our guide to the best shops of Italian Furniture in Manila.
Are you inspired by our guide to luxury house design philippines style? We have an online interior design service that can help realise your own vision and make your dream house become a reality. Supporting you in every phase of your project, our team of Italian interior designers are experts in managing high-end projects and can help you choose the best brands.
You might also be interested in an exclusive Italian furniture shopping experience, where we can organise a tailored tour in Italy, including visits to Italian laboratories and ateliers to choose the products for your home. Logistics and installation performed by our experienced Italian craftsmen are part of our end-to-end service offering.
Your unique Interior Design Project developed by Italian Professionals.
Discover and shop Made in Italy while living the Italian lifestyle in Milano.