The Best Stores and Italian Furniture: Hong Kong
Posted on 08 July in Travel & Design
Italian Design, Interior Design, Italian Showroom, luxury furniture, Italian interior designers online, Online interior designers, luxury italian design, interior design brands, furniture stores in hong kong, italian design furniture hong kong, luxury home decoration hong kong, italian showroom hong kong, luxury design hong kong, luxury interiors hong kong
Find the finest Italian Furniture in Hong Kong and Discover the Showrooms selling the best Luxury Furniture Hong Kong has to Offer.
Discover the finest Luxury Furniture Hong Kong has to Offer
It's no secret that Hong Kong has one of the world's most dynamic design scenes. With an eye to the future and a hand firmly on the past, the city is one of the most cosmopolitan in Asia.
From high-tech minimalism to the highest heights of luxury, Hong Kong is influenced by many different cultures and styles, which is why the city has been a draw for the best Italian furniture shops and brands that make up part of its rich mosaic.
To help you navigate and make the process of sourcing Italian furniture in Hong Kong a little easier, we have curated a list of the best places to find luxury furniture in Hong Kong.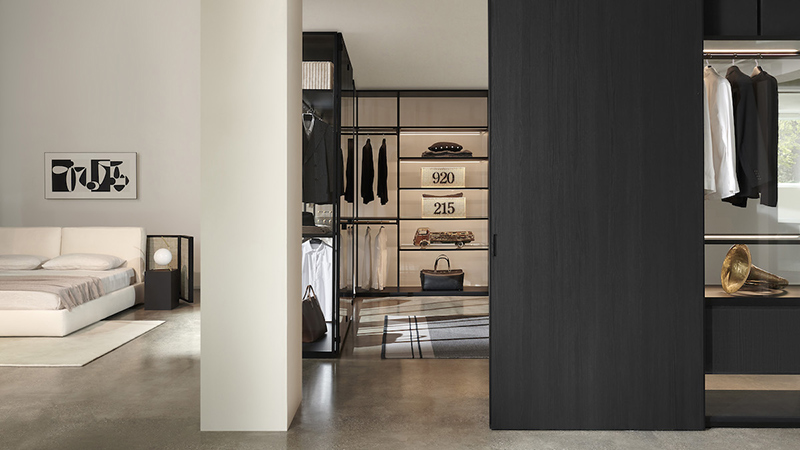 Where you can find the Exclusive Quality of Unique Italian Furniture Brands in Hong Kong
B&B Italia
B&B Italia's boutique showroom decorates a 3,700-sq-ft space with an accent on contemporary living. The showroom presents the luxury furniture brand's timeless designs in an environment that reflects the striking settings architect Antonio Citterio has created for the brand in Italy. Discover sofas, beds, outdoor furniture and wall systems and wardrobes like Backstage – an elegant walk-in wardrobe designed by Citterio in hand-finished leather and wood.
Cassina
Cassina presents to the world the great classics of the most important architects of the twentieth century. Relaunching the icons of modernity in the collections, the brand's experimental approach emerges tastefully in recently reissued pieces including the LC10 bureau and the LC7 chair by Le Corbusier, Charlotte Perriand and Pierre Jeanneret.
Natuzzi
In a prestigious store location covering 10,400-sq-ft, Natuzzi highlights a large selection of its Total Living collection. In addition to beds and chairs, lamps, rugs and other accessories, the luxury Italian furniture company presents the finest upholstered sofas from its latest collections like the New Classic, a contemporary take on a classic Chester designed by Fabio Novembre.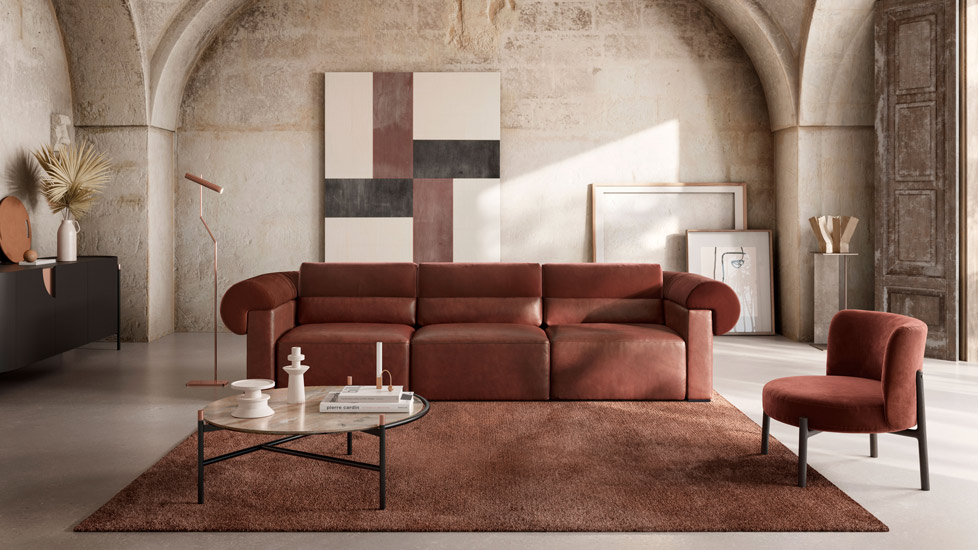 Porro
Located in one of Hong Kong's most prestigious residential areas, Porro's showroom serves a complete overview of the brand's extraordinary collection. A contemporary home concept showcases various furniture elements ranging from modular systems to holistic product collections. Check out the Byron bed by Porro's art director, Piero Lissoni, which features a screen fashioned from black-stained ash and straw that envelopes its padded frame.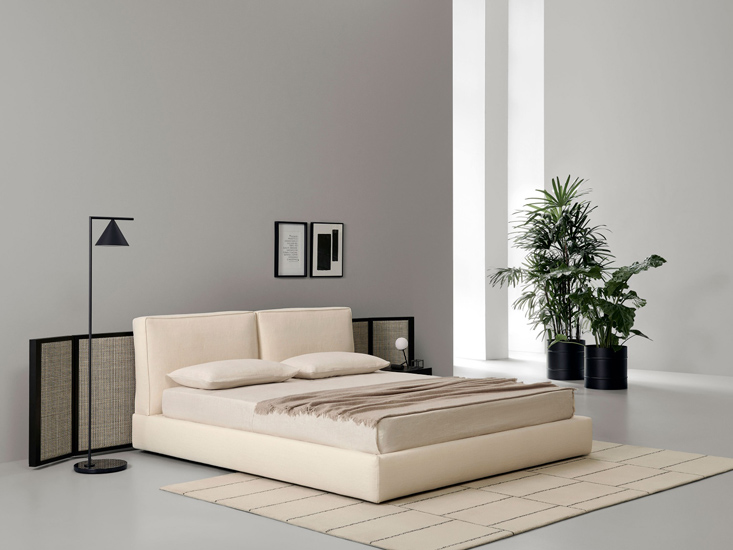 Moroso
A visit to Moroso is a chance to experience a premium in the combination between craftsmanship and tailoring. A master of industrial processing techniques, a highlight in its latest collections is the Gogan collection, which takes its name from Japanese stones rendered smooth by time and water. Visually striking yet texturally soft, the collection comprises a sofa and armchair in neutral shades and terrazzo-style effect.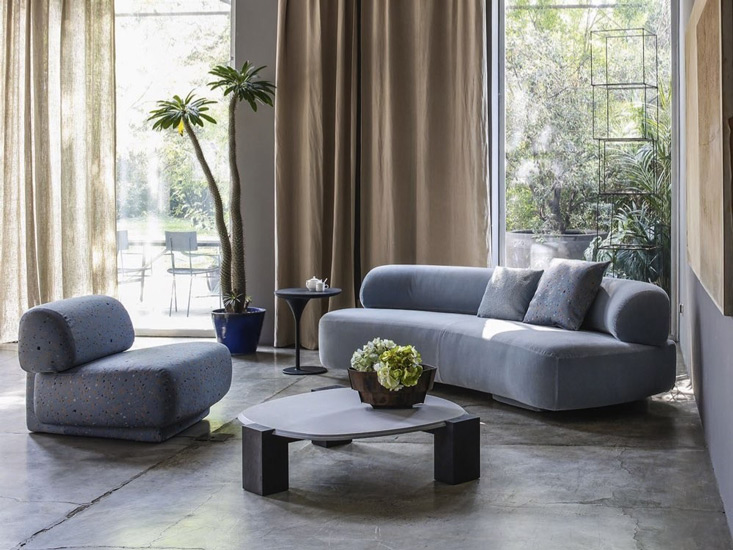 The Best Luxury Furniture Hong Kong has to Offer
Saba Italia
Conveniently located in Wong Chuk, one of Hong Kong's up-and-coming districts, Saba Italia showcases striking sofas, chairs and eclectic upholstery offerings. With a beautiful selection of fabrics and soft, traditionally feminine aesthetic, the Italian furniture company offers a myriad of personalisation options. It recently unveiled Pixel Light, a new 2020 modular seating system for use both inside and out designed by Sergio Bicego.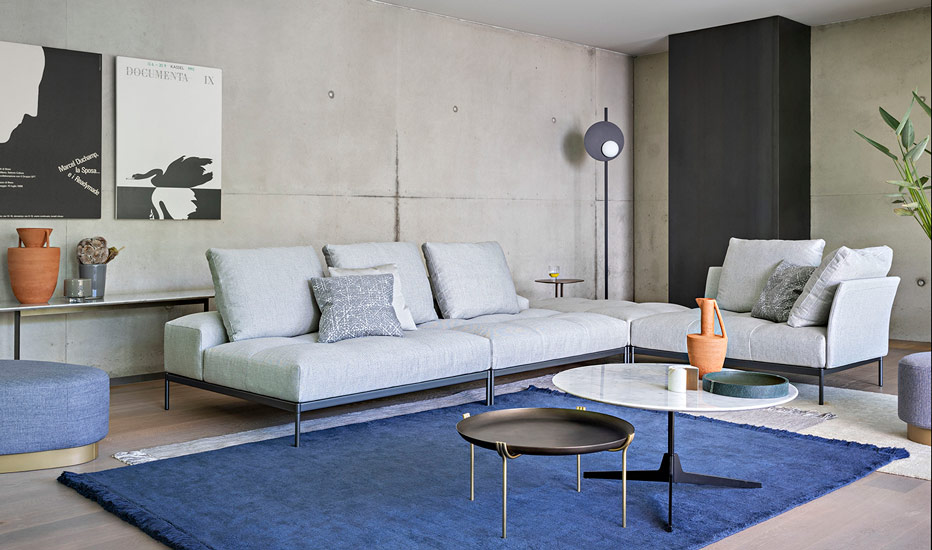 Fiam Italia
When only glass will do, Fiam is definitely worth a visit. The brand creates masterpieces that find a home in renowned museums as well as homes around the world. As well as exquisite sideboards, bookcases and drawer units, Fiam has created iconic tables like the Big Wave by Ludovica and Roberto Palomba, a geometrically inspired design that makes an eye-catching centerpiece.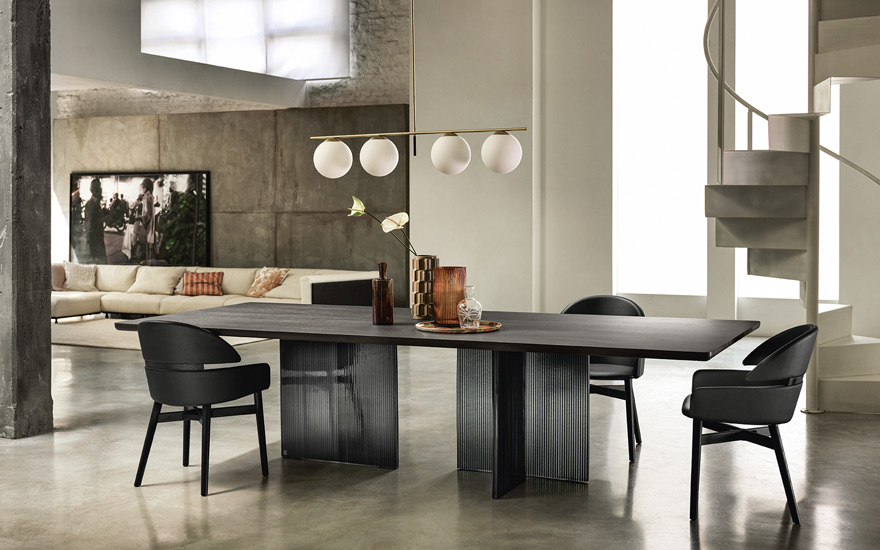 Molteni&C
Before Molteni&C opened its second flagship in Hong Kong, its 4500-sq-ft space in Wan Chai was the only showcase of its sophisticated style. Still a go-to for modern furniture, a chic showroom features full, beautifully styled displays of the brand's most iconic designs and distinctive pieces. The brand's creative director Vincent Van Duysen recently unveiled Marteen, a multifunctional seating and storage system with perfectly balanced volumes, in an alternation of solids and voids.
Rimadesio
Rimadesio introduces itself to Hong Kong over a three-floor exhibition area presenting the brand's collection in its entirety. Explore a wide range of modular sofas, bookcases, sliding doors, walk-in wardrobes and a rich collection of home accessories. Rimadesio's newest 2021 includes an innovative wardrobe solution called Cover, designed with simple and stylish lines.
Giorgetti
Finally Giorgetti, which encapsulates over 100 years of design furniture history inside its Hong Kong showroom. A leading brand in contemporary design, a visit here is a chance to discover iconic pieces like the Hug armchair designed by Rossella Pugliatti, which combines softly-shaped upholstery embraced by a walnut canaletto wooden frame.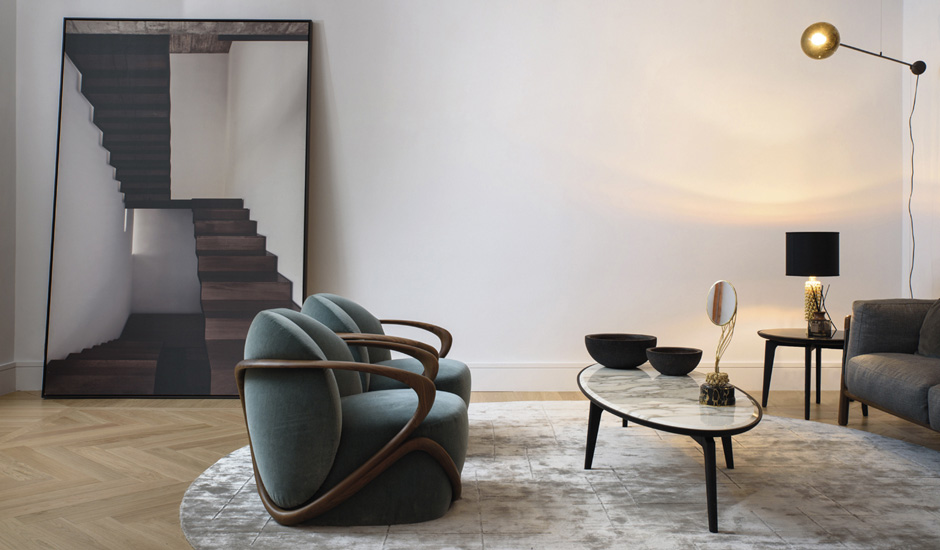 Inspired by our Selection of Furniture stores in Hong Kong?
Are you searching for Italian design to inspire a home project? As well as mapping the best Italian furniture Hong Kong has to offer, we have put together a list of the best interior designers in Melbourne, featuring contemporary interiors showcasing some of the leading Italian luxury brands.
If you need a little more guidance, our online interior design service is available to access from wherever you are. Our team of Italian interior designers are experts in managing high-end projects. We can also advise on Italian custom furniture to help you realise your vision. Once your project is finalised, our team can take care of the delivery and installation of any new furniture directly to your home.
If you can't find what you are looking for in Hong Kong and want to discover something new, we can organise a tailored shopping tour on the ground in Italy, where you can immerse yourself in the quality of design that defines Made in Italy.
We can organise a tailored experience including visits to Italian ateliers to choose the perfect pieces for your home, as well as in depth recommendations when it comes to 5 star hotels and boutique design hotels in Italy if you wish to extend your stay.
Your unique Interior Design Project developed by Italian Professionals.
Discover and shop Made in Italy while living the Italian lifestyle in Milano.