The 10 Top Interior Designers in Egypt
Posted on 22 July in Travel & Design
Italian Design, Interior Design, Italian interior design, Residential Design, luxury design, interior design services, top 10 interior design, Online interior designers, luxury interior designer egypt, best interior design firm egypt, best interior design project egypt, design interiors egypt
Discover the Best interior designers in Egypt with our list of the 10 Top interior designers in Egypt.
Discover the Best Interior Designers in Egypt
For centuries, Egypt's dedicated craftsmanship and rich cultural heritage have been celebrated. From handmade ceramics to gold leaf, the interior design field across the country is a beautiful mix of historical and modern design just waiting to be explored.

Inspiring creatives across the region, it's no surprise that homes designed there are more like works of art. And since these designers are reshaping the modern world with their unique taste, we've put together a list of the top interior designers in Egypt, exploring some of their best projects and the iconic pieces they use to realise their unique signature style.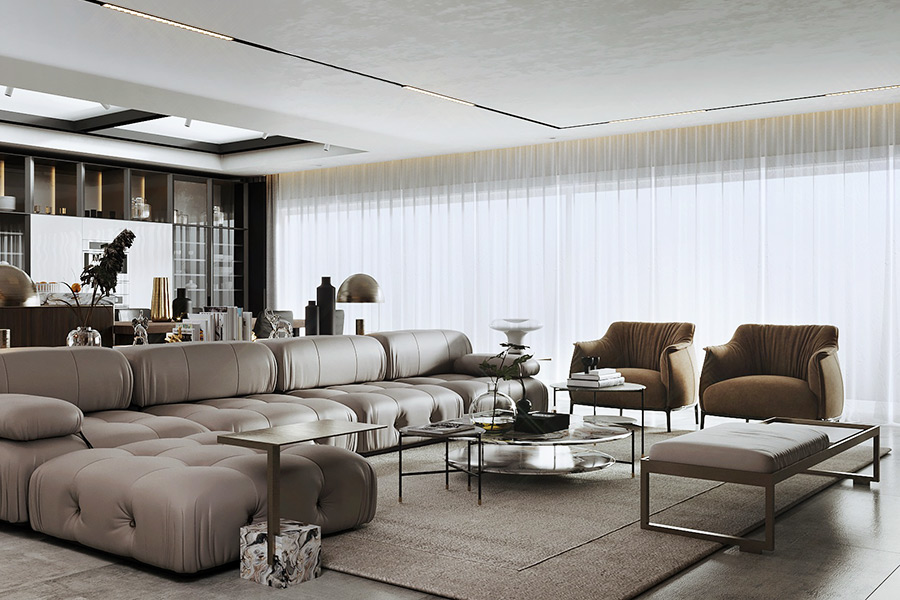 Luxury Style and Italian Quality: our Selection of the Best Interior Designers in Egypt
Eklego Design Studio
Eklego Design is an award-winning design firm and an established name in Egypt. Founded in 2000 by Hedayat Islam and Dina El Khachab, the studio is based of Cairo and over the past 21 years has worked on a range of commercial and residential projects.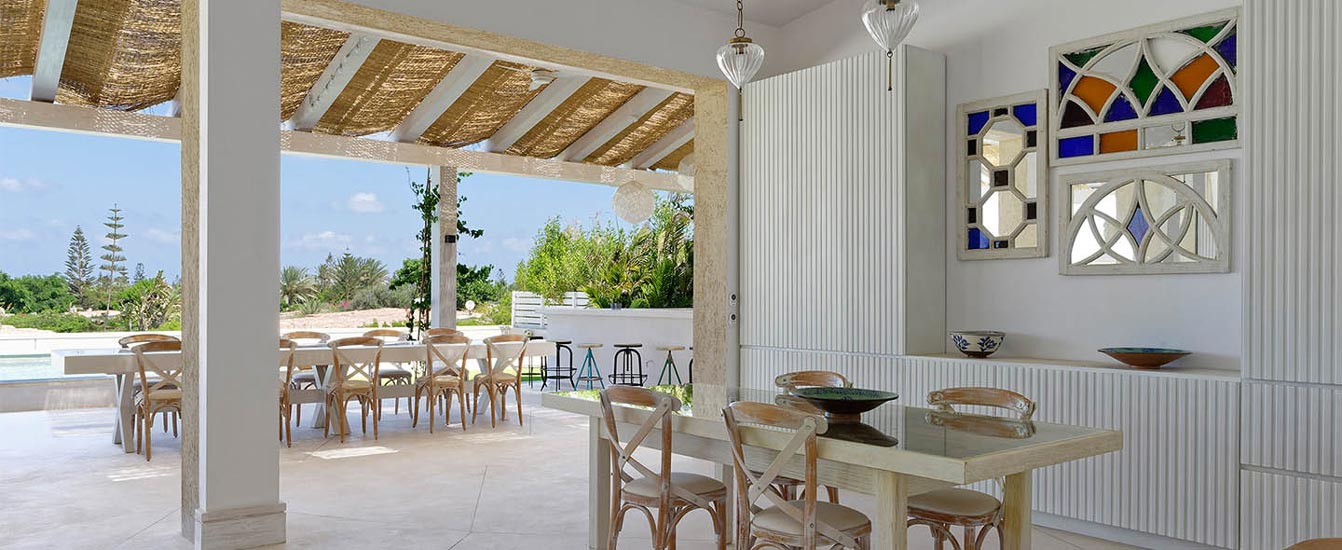 This studio's projects boast refined materiality and unexpected details—a combination best demonstrated in Diplo Home. Throughout this eco-friendly architecture are various features that speak to its sustainable concept: throw pillows and rugs are made from recycled plastic, decorative mirrors repurpose reclaimed glass, and outside a four-meter dining table breathes new life into old wood.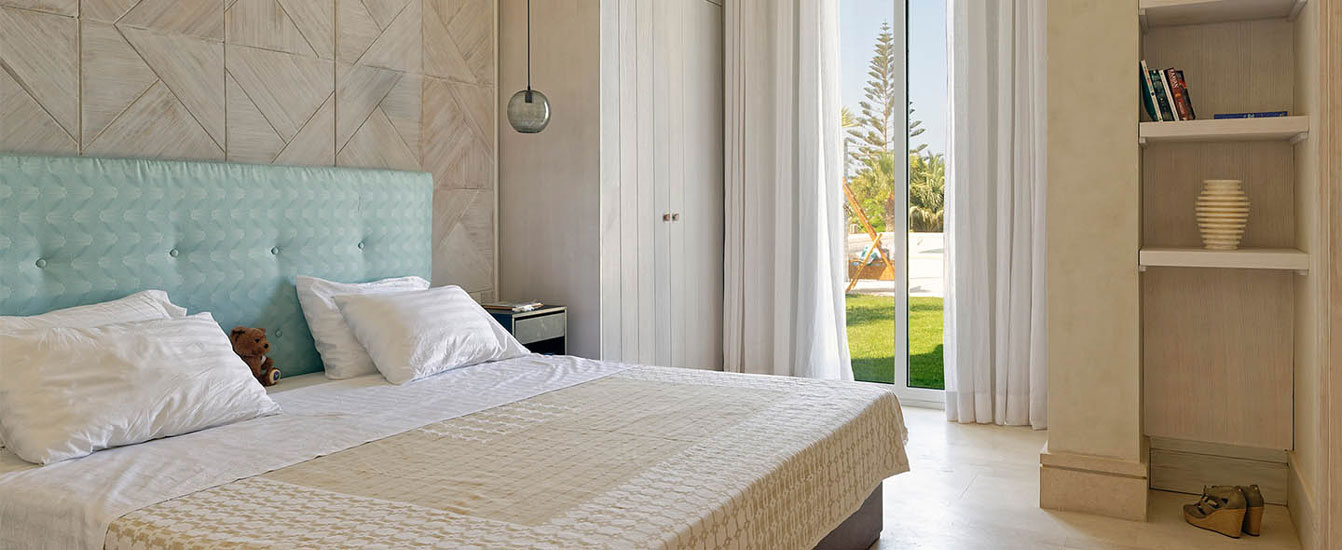 Mona Hussein Design House
Mona Hussein is the creative force behind Mona Hussein Design House, which she established in 1993 honing her talent for design. Hussein has made her mark on many of Egypt's most elegant interiors and projects including this private residence in Hurghada.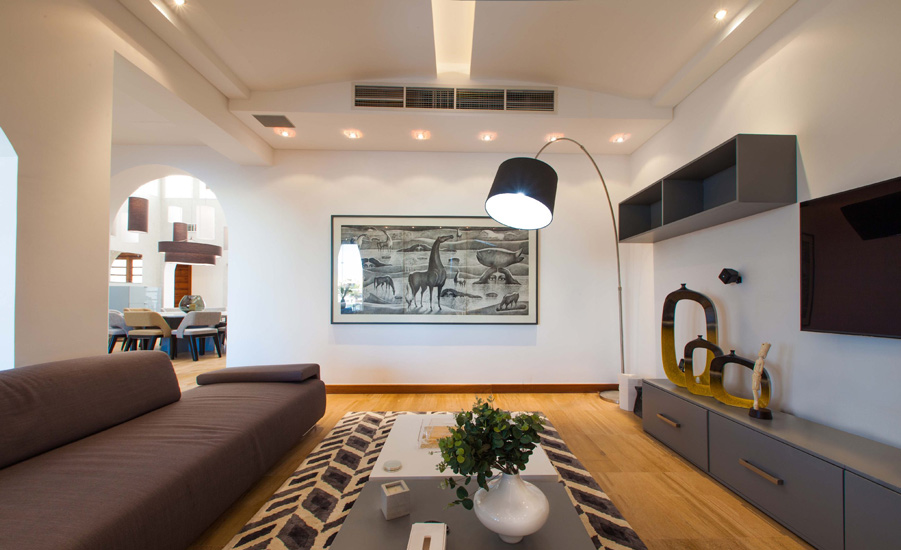 Thanks to a huge domed architecture, light-filled interiors blend seamlessly with more cozy areas of the house. The different settings are reflected in the furnishings that range from more subtle and muted arrangements to more elegant statement pieces.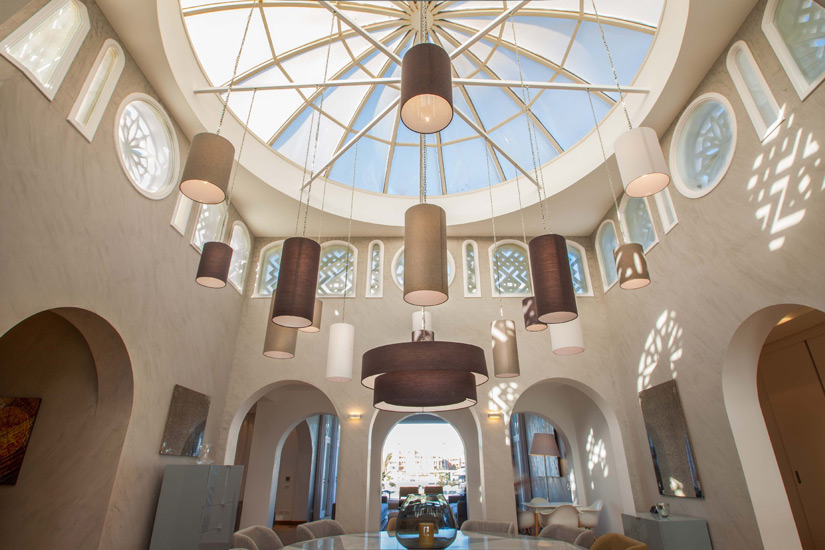 Hany Saad Innovations
Egyptian architect and interior designer Hany Saad founded his studio in 2003 and is known for expressive, experimental designs featuring mixed materials and dynamic forms. Among Saad's 800-plus completed projects are luxury villas, malls and hotels.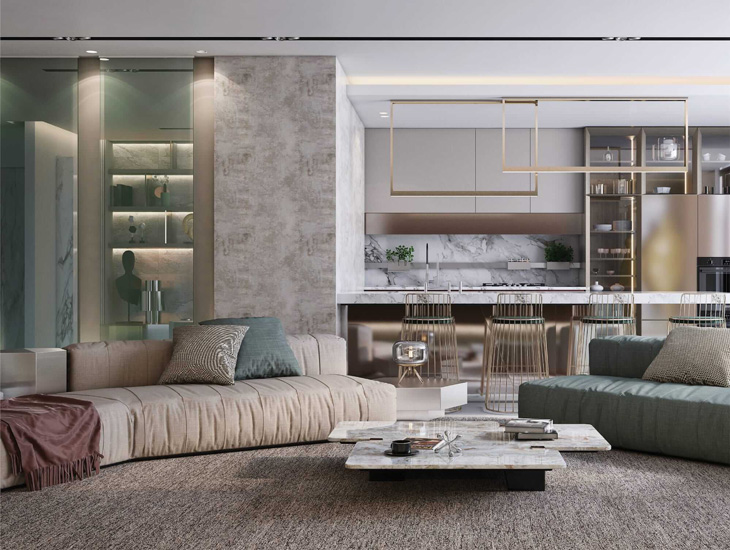 The design studio's seasoned approach is evident in the selection of furnishings it has chosen for this summer house. The team wanted to create the look and feel of a lavish boat with iconic furniture pieces, arranging the space in two overlapping volumes, anchored by an open kitchen, dining, and living room.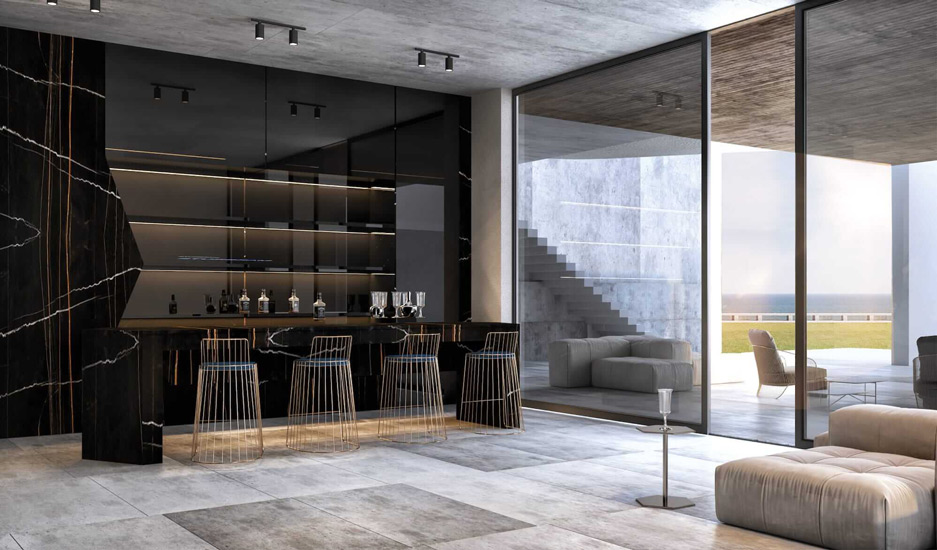 Aura Egypt
Next in our list of the top interior designers in Egypt is Aura Egypt. With almost 20 years of experience in interiors and architecture, this studio has acquired a high level of expertise in designing large and small scale projects in different sectors such as residential to academic and hospitality among others.
This studio believes that every project has its own aura, hence the name, therefore it always starts by identifying the key elements to tell a story through design. The studio's approach is best demonstrated in its design of a penthouse in Cairo, which showcases natural materials, elegant accessories, and a neutral colour palette with pops of colour.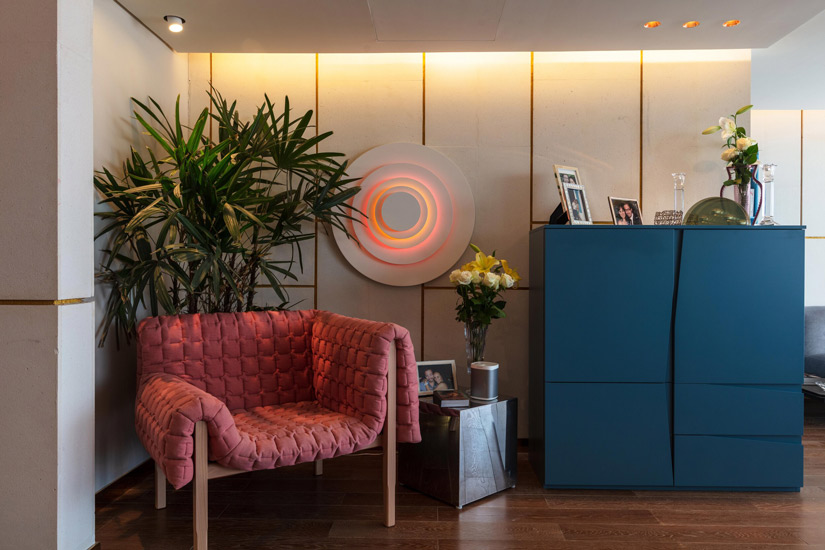 Studio Figurati
Anti-Minimalism best describes the approach of Studio Figurati, but not in the traditional sense. A mix of Andalusian & Mediterranean design style isn't about stripping things back but creating the perfect mood, as can be seen in the studio's penchant for Italian furniture brands like Moroso, B&B Italia and Bocci.
With soft, sculptural forms and a uniformly muted color palette, the design team at Studio Figurati uses these pieces to shape residential projects that are striking, colourful and eclectic.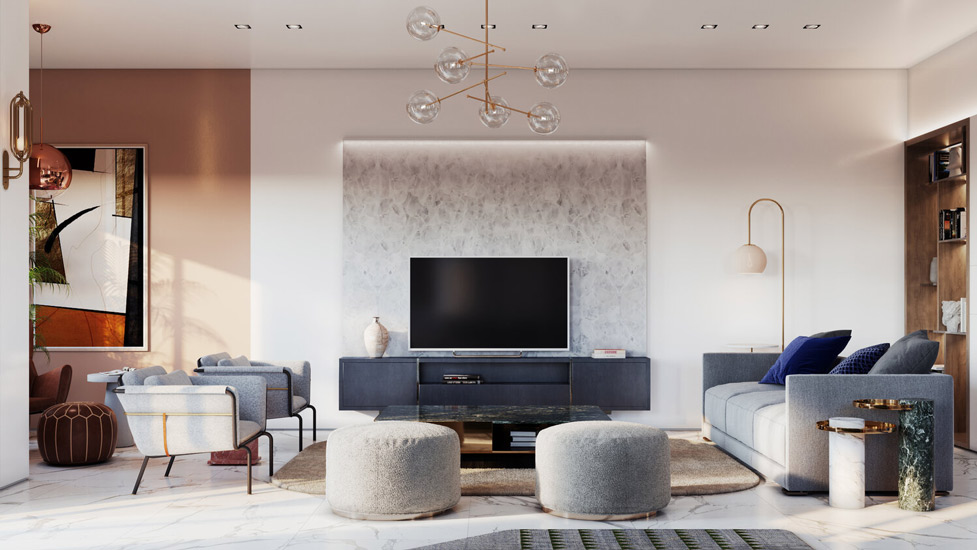 Don't stop! There are still 5 Best Interior Designers in Egypt to Discover
Amralia Design
Amralia Design is a client-focused architecture and interior design studio, providing original and refined design solutions for residential and commercial projects. Meticulous attention to detail and a thorough understanding of how people live are at the heart of all of its projects.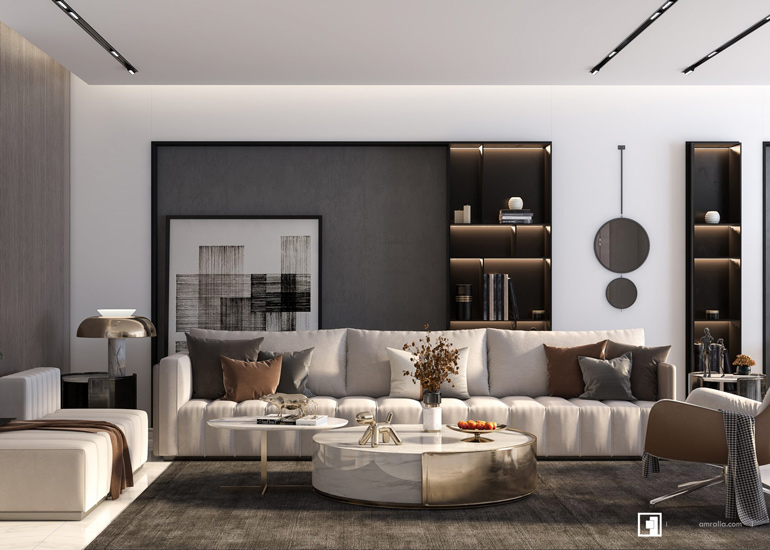 The Cairo-based architecture practice and interiors studio understands style, as demonstrated in the interiors of this muted apartment. This particular project has an artistic edge thanks to its muted palette, luxurious materials and contemporary furnishings, which include graphic light fittings.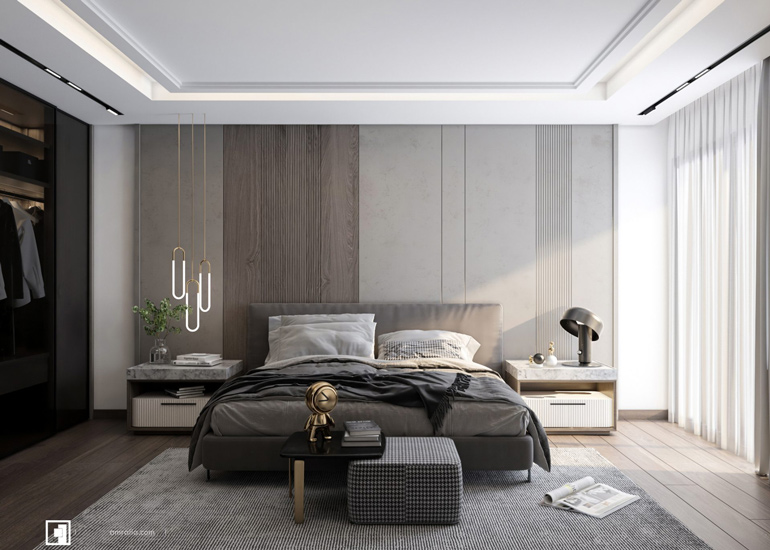 B.Vision Interiors
B.Vision interiors has established a new standard when it comes to design companies in Egypt, directed by the studio's founding philosophy, which strongly believes that interior design is not just a profession but more of a passionate obsession to craft people's lifestyles.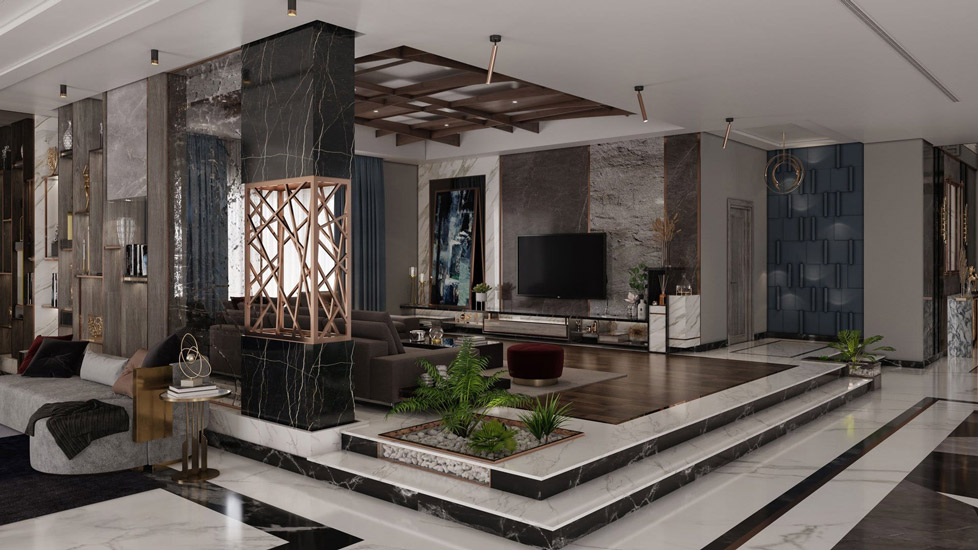 Founded in 2012, the studio's near decade-strong experience working on high-end projects including the Katemeya New Maison. Veiny white marble and mahogany wood covers the floor throughout this grand living space in contrast with a tasteful mix of relaxed furnishings and luxurious finishes.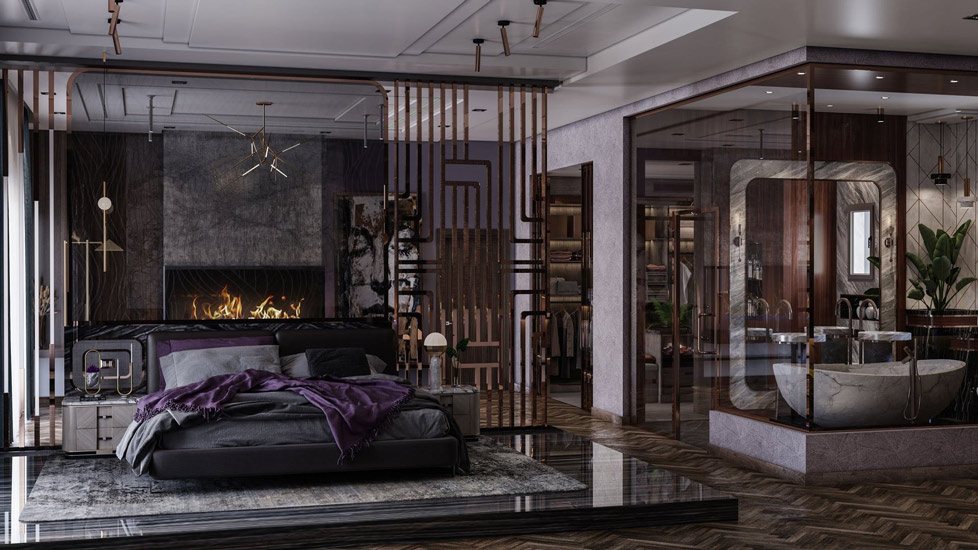 GAF Design Studio
Founded in 2012, GAF Design Studio stands out effortlessly in the world of landscaping, architectural and interior design. The studio believes in a detail-oriented approach as can be seen in its design of Rosa, a residential project with a natural material palette providing a mix of textures to compliment the selection of neutral furnishings.
Ahmed Hussein Designs
Founded in 2008, Ahmed Hussein Designs works on high end residential and commercial projects in Egypt and internationally. The studio's unique style is rooted in a classic aesthetic decorating several light-filled interiors with marble-clad surfaces, mid century modern style furniture and an all-round sophisticated and chic aesthetic.
Eleven Design Studio
Last in our list of the best interior designers in Egypt is Eleven Interior Design, which offers a wide range of residential & commercial interior design & finishing services to meet their client's needs. They are celebrated for their masterful application of texture, pattern, and color, skillfully blending elements to create interiors that are sophisticated and memorable.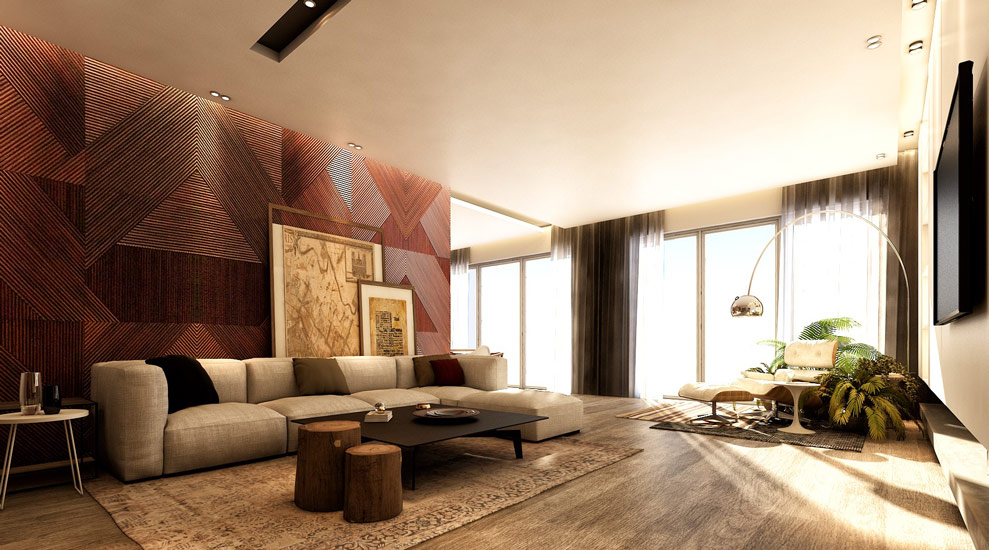 The studio's intention is to create spaces that make you feel something, as seen in its design of Villa Attameya Dunes, where generous wood-clad living spaces are decorated with statement pieces including a large L-shape sofa, statement lighting fixtures and an abundance of plants.
Inspired by the Italian furniture used by the 10 Top interior designers in Egypt?
If you feel inspired by the luxury design and contemporary Italian furniture featured above, we invite you to take part in a customized furniture shopping tour in Italy. Whilst on the ground, our team of experts can source and deliver already-existing and bespoke Italian furniture to wherever you are in the world. We've even put together a list of the 10 best design hotels in Italy to get you in the mood.
Or, if you need help releasing a project from afar, we have an Online Interior Design Service that can help realise your own vision and make your dream house a reality. Supporting you in every phase of your project, our team of Italian interior designers are experts in managing high-end projects and can help you choose the best brands.
Maybe you want to perfect a residential project and need a little more guidance, or want to simplify the sourcing of multi-brand mix & match pieces. It's simple, just refer to our Furniture Selection & Supply Service for the supply of Italian Altagamma furnishings all over the world with dozens of brands to select from.
Your unique Interior Design Project developed by Italian Professionals.
Discover and shop Made in Italy while living the Italian lifestyle in Milano.