Limited Edition Rugs
Posted on 19 June in Travel & Design
Outdoor furniture, High end outdoor furniture, Luxury Rugs, Bespoke Carpets, Tailor Made Rugs, Home Decor, Luxury Home Decoration, Outdoor rugs
As an Italian Design Magazine, we usually spotlight the very best of Italian Design. As Interior Designers and Citizens of the World though, we always keep an eye on European and International suppliers. We want to provide our clients with the very best in each field. In our search for luxury rugs, we discovered Belgian company, Limited Edition Rugs.
Limited Edition Rugs
In this article, we explore some of our Italian Interior Designers' favorite characteristics of this luxury carpet brand, both indoor and outdoor. We'll also discover some of Limited Edition Rugs collaborations with important Italian brands.
About Limited Edition Rugs
Limited Edition Rugs is one of Europe's most respected Luxury Rug manufacturers and are coveted worldwide. Handmade in Mouscron, an industrial region of Belgium, Limited Edition Rugs combine Belgium's age-old textile craftsmanship with modern technology to create truly unique, high-quality pieces.
Katia Dewitte founded Limited Edition in 1993 after experimenting with adding braids to Sisal Rugs. She was fascinated by colors, materials and textiles, and her early designs gained her immediate success. Almost all elements of production occur in Limited Edition's Belgian workshops, including weaving, tufting, dying and spinning wool.
Limited Edition Design Collections
While all Limited Edition Rugs are customizable, their Design Team has created over 50 collections of luxury carpets for clients to choose from.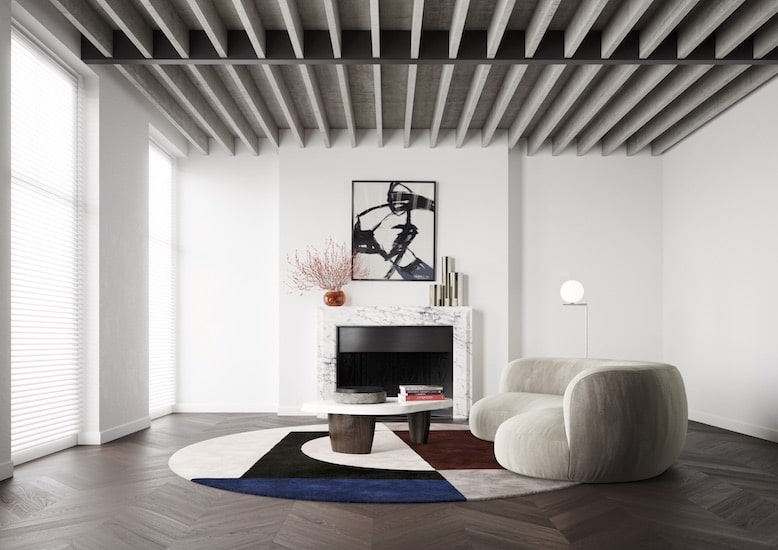 The Bauhaus Wool Collection takes inspiration from the playful, modern designs of the Bauhaus school. These 100% Wool Rugs can be custom-shaped or custom-colored, making them ideal area rugs for all design styles from eclectic interiors to classic spaces.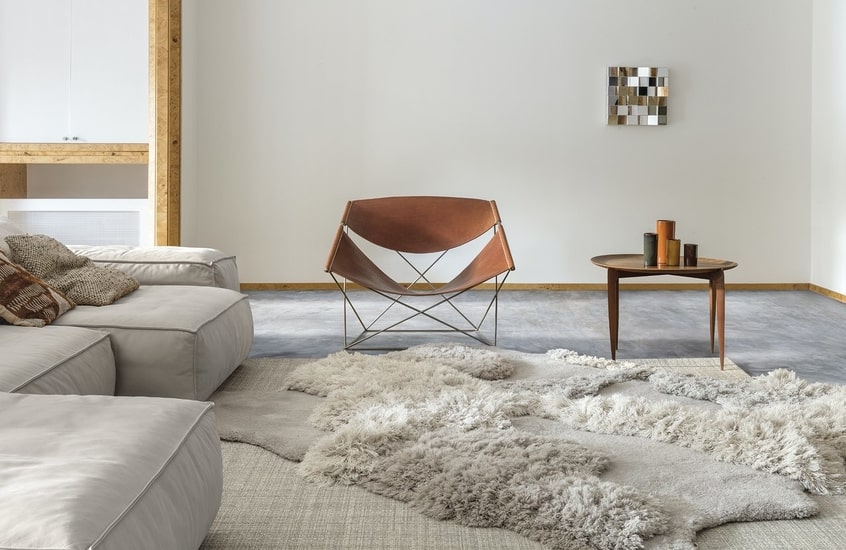 For the bedroom or living room, the Cozy Collection is the perfect Plush carpet. It's available in two sophisticated neutral tones, Angora and Atmposphere, that will add a touch of warmth to any area.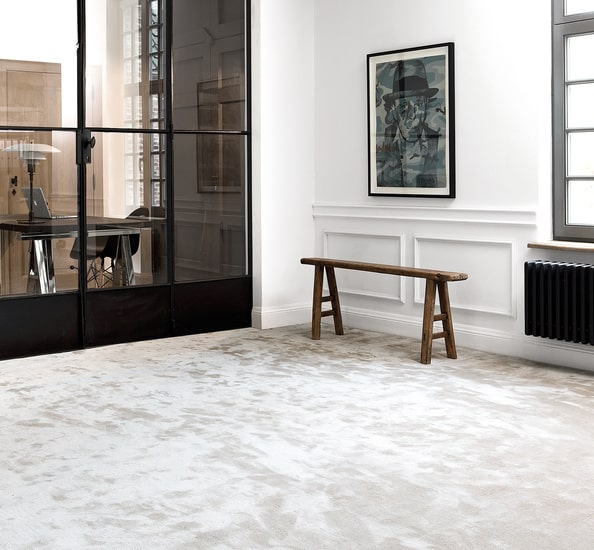 For a truly luxurious touch, Limited Edition's Prestige Collection features 100% Silk Rugs. They boast a beautiful texture, and in line with their opulent design, are woven on a Wilton Handloom.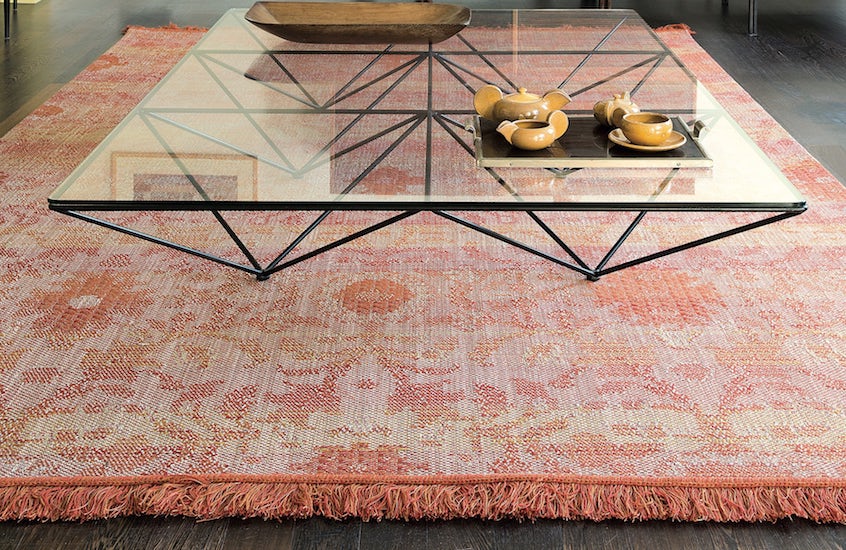 Those who prefer a rich mix of texture, color and pattern will find it in the Elixir Collection. This luxury rug, available in Ginger, Saffron, Amberglow and Gunmetal, lends itself equally well to warm parquet as it does to the cool tones of marble.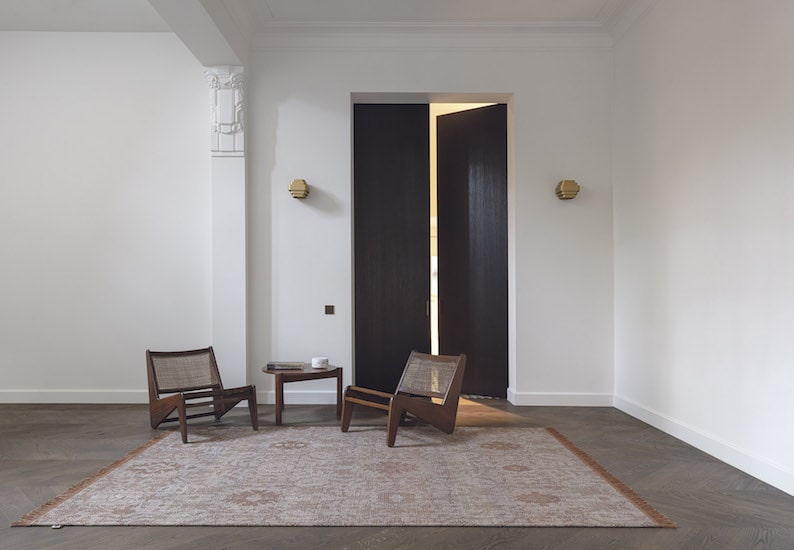 Outdoor Rugs: Poolside Collection
With outdoor areas growing closer in quality to indoor spaces, both in terms of design and materials, Limited Edition decided to explore the idea of Luxury Outdoor Carpets. They experimented with an old stock of PVC yarn, that was going to be thrown away, to create their first Poolside Rug. The resulting outdoor Luxury Carpet was not only resistant, but also stylish. In fact, the first products were so successful that Limited Edition had to recreate the old yarn. It turns out, the Poolside Collection wasn't destined just for outdoors.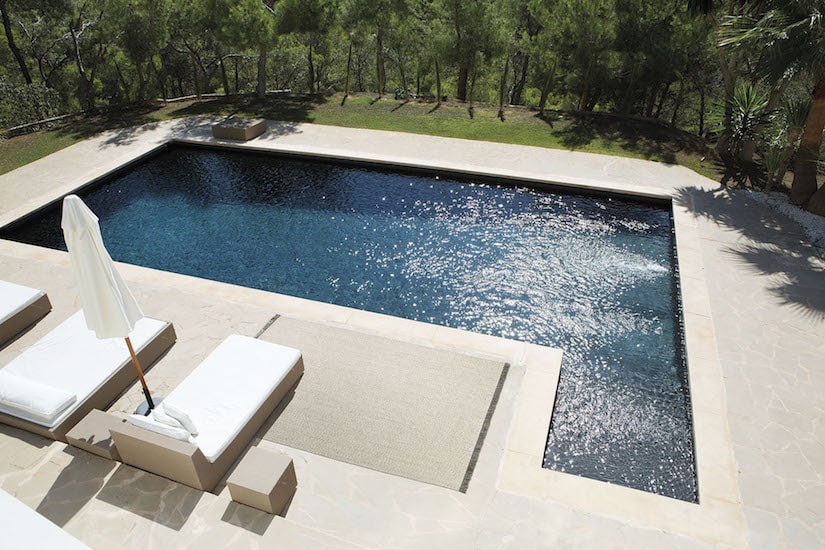 Limited Edition Rugs meet Italian Design
Limited Edition Rugs often chooses to collaborate with important Italian designers. These collaborations bring together Italy's world-famous design with Limited Edition's impeccable quality, creating Luxury Rugs for the most discerning tastes.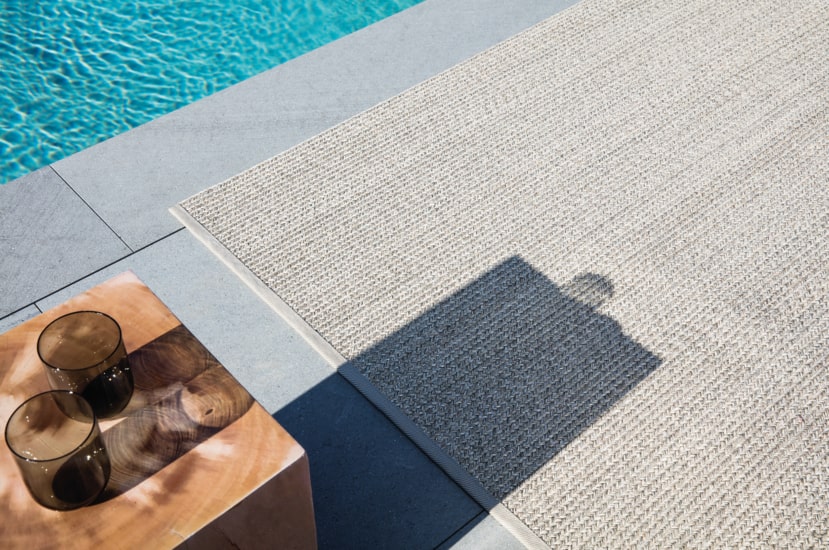 Nobu Restaurant at Armani in Milan
One of Limited Edition's most important Italian collaborations happened because of their Poolside Collection. When Giorgio Armani decided to redesign Nobu's Milan restaurant, in the Armani buildings, he turned to Limited Edition. Their luxury outdoor carpets were the perfect play on the harmony of Japanese design, and Armani's understated Italian elegance. The woven rugs, featuring traditional braiding and hand stitching, adorn the walls adding texture and warmth to the space.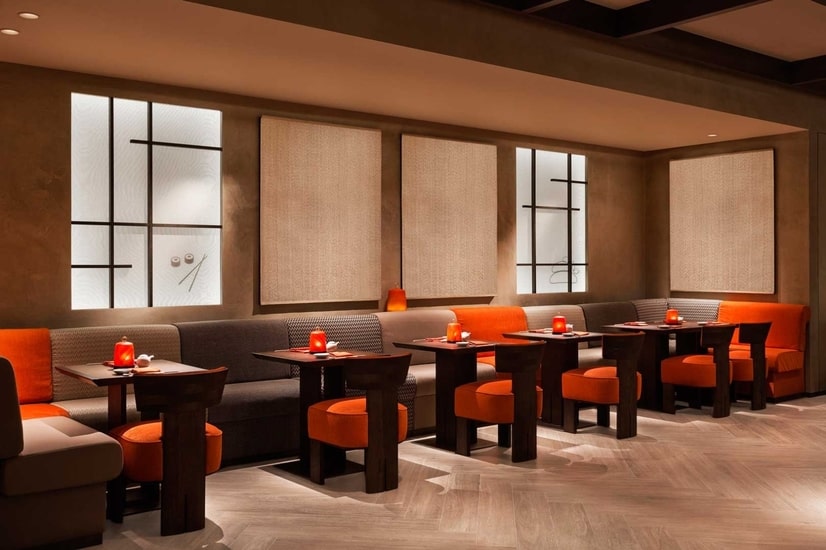 Versace Home: Milan Design Week
In 2017, Limited Edition Rugs teamed up with another design house synonymous with Italian design, Versace. In this case, Limited Edition worked alongside Versace to create a rug for their home collection, presented at Milan Design Week. The luxury rug features a cubic design that ties in with Versace Home's refined balance of extravagance and elegance.
Limited Edition Rugs and Sustainability
With climate change at the forefront of global design, implementing Sustainability protocols is vital to true luxury design. Limited Edition produces their carpeting and rugs on demand to minimize waste and ensure quality. Their workshops run off of solar energy for most of the year, and they strive to use only high quality, sustainable materials, including linen, silk and wool. Even their Poolside Collection is produced sustainably, using only recycled materials.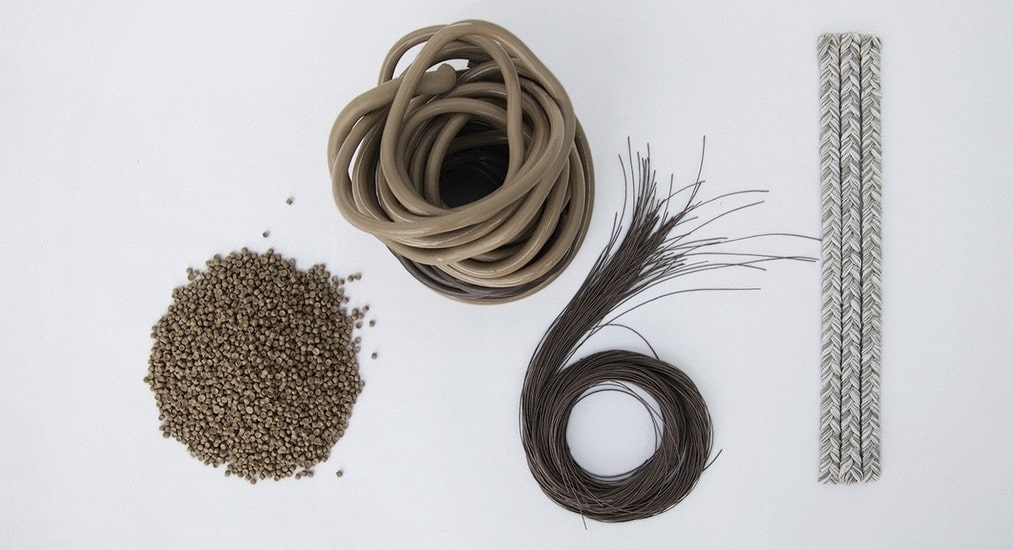 Bespoke Luxury Rugs
While Limited Edition has an extensive range of designs available for clients to choose from, they understand that each home and style is unique. As such, the Limited Edition Design Team also offers Bespoke Luxury Rug design, whether that means customizing a design from their Collection or designing a luxury carpet from scratch. Limited Edition has an in-house dyeing mill, meaning they can even create a bespoke color palette to match your unique home. Clients can choose to design the pattern themselves or have our Design Team do it for them. The carefully considered process ensures your Bespoke Luxury Carpet will be perfect, through expert technical advice and personalized sample checks.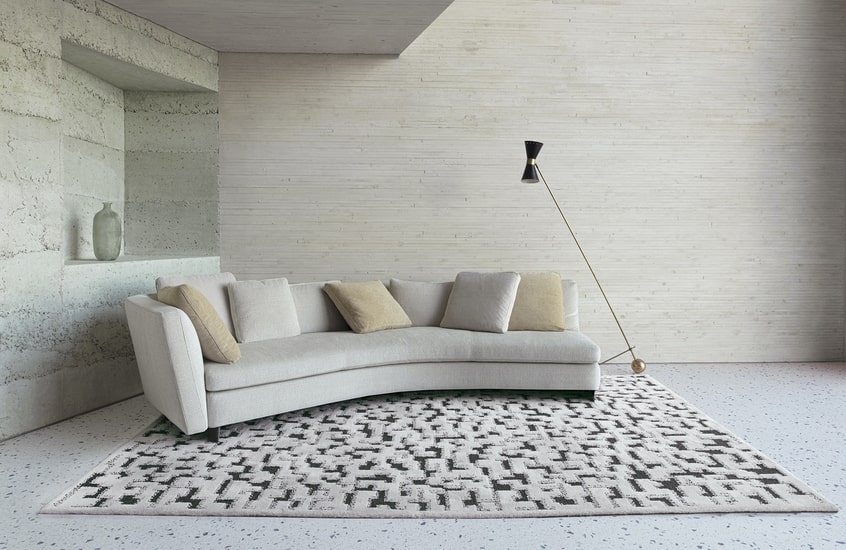 With so many options available for the design of these exclusive Luxury Carpets, it's evident that an interior designer would be of great help in making design decisions. Our Italian Interior Design team is available to ensure the design of your Luxury Rug aligns with your home's unique style. And when you're ready to purchase your Luxury Carpet, our sales department can handle every aspect of the process for you, from design to quotation and international delivery.
Your unique Interior Design Project developed by Italian Professionals.
Discover and shop Made in Italy while living the Italian lifestyle in Milano.