Discover The Best Interior Design: Hong Kong
Posted on 26 August in Travel & Design
Italian Design, Interior Design, Italian Lifestyle, Italian interior design, Residential Design, luxury design, interior design services, top 10 interior design, Online interior designers, luxury interior designer hong kong, best interior design firm hong kong, best interior design project hong kong, luxury interiors hong kong, design interiors hong kong
A showcase of the Best Interior Design Hong Kong has to Offer. Discover Top 10 Interior Designers in Hong Kong.
Discover our round-up of the Best Interior Design Hong Kong has to Offer
Rich in culture and always evolving, Hong Kong plays an important role when it comes to interior design and the architecture scene. After all, it is influenced by so many different styles, inspiring anything from opulent penthouses to glamorous and contemporary condos.
There are a huge number of projects in this marvelous city. To tell you about some of them, we have selected the country's most beautiful design spaces and the top interior designers Hong Kong has to offer.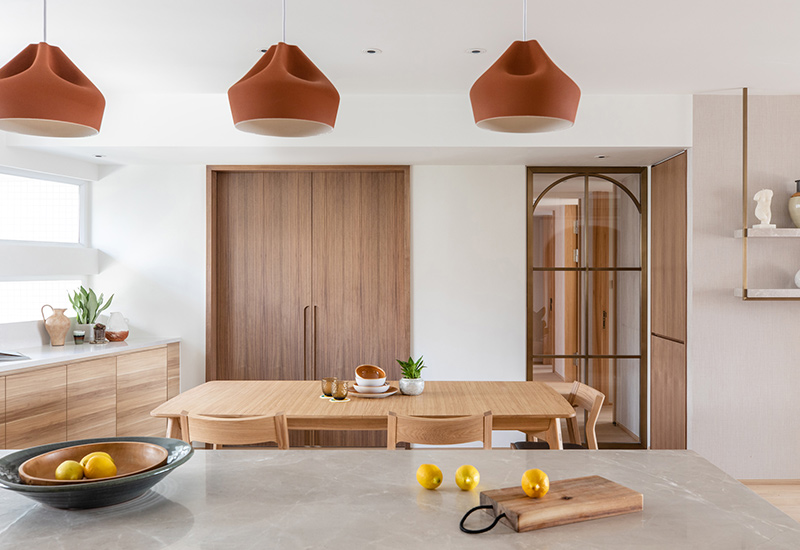 Soft shapes and Quality craftsmanship: our Selection of the Best Interior Design in Hong Kong
ED Design Ltd
First to make our list of the best interior design companies in Hong Kong is Ed Design Ltd, an international studio committed to developing cost-effective solutions whilst always hitting the mark in terms of style. This company works on a global scale with a portfolio ranging from retail interiors to mountain-side clubhouses.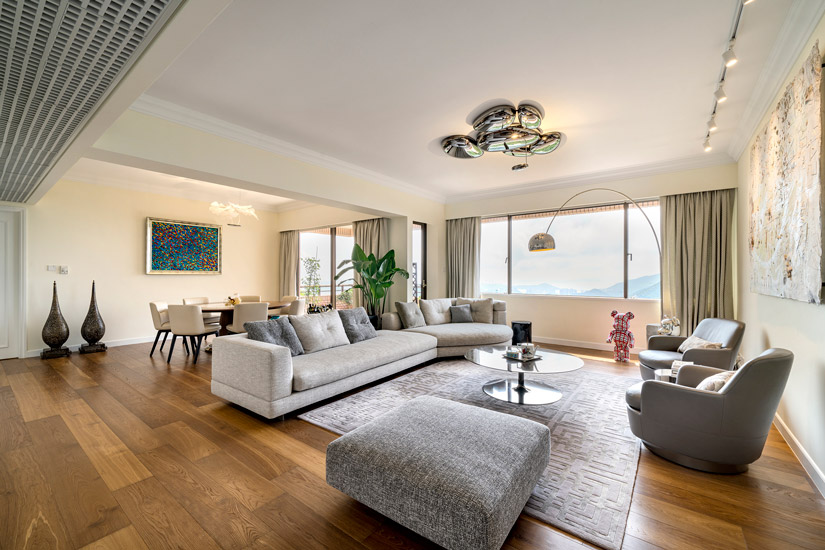 Recent projects include this Parkview apartment in Tai Tam, which features unpretentious interiors enlivened by their use of natural materials and contemporary furnishings. The bold blue sofas in the living area add a necessary pop of colour to a mostly neutral colour palette.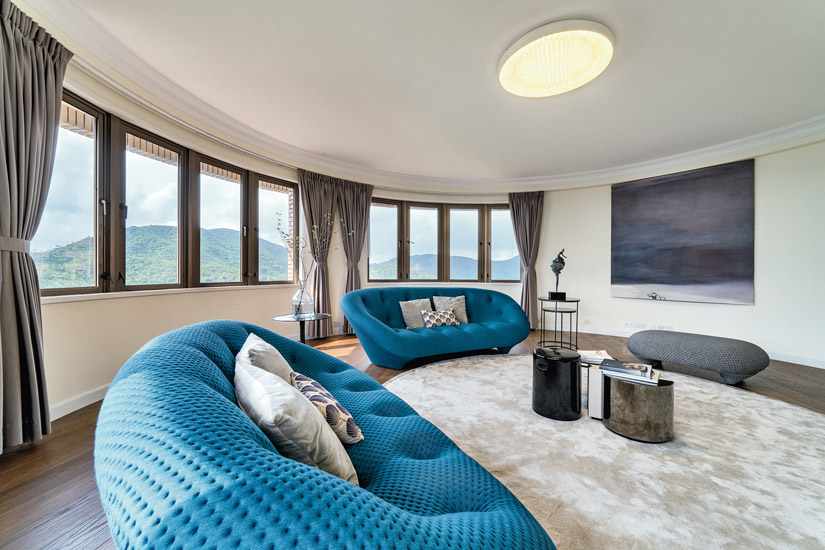 Bean Buro
Bean Buro is an award-winning studio with origins in France, the UK and Japan, led by RIBA architects Lorène Faure and Kenny Kinugasa-Tsui. Together lead a close-knitted team of cross-cultural designers famed for their work on projects like this family home on the hills of Hong Kong Island's south coast.
The materials palette is predominantly high-quality timber, painted in muted shades of green and blue, and brass accents. Bespoke details are incorporated in the joinery design, accentuating the sense of hospitality in the communal areas. Corners are rounded with signature 'Bean details' and playful peeping holes.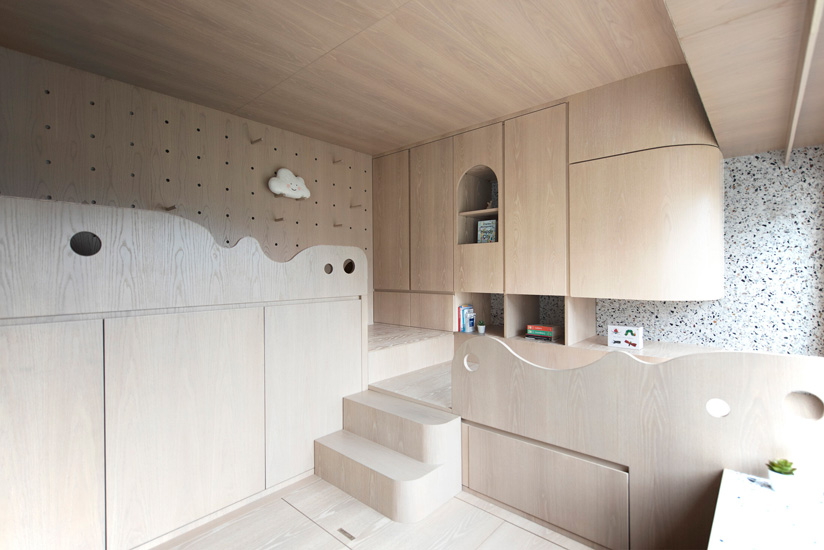 NC Design & Architecture
Design company NCDA is interested in developing creative projects that reinvent the experience of space. A young team of multidisciplinary designers particularly master understated elegance and contemporary minimalism. Just look at projects like "The Imperfect Residence" whose name is more than misleading.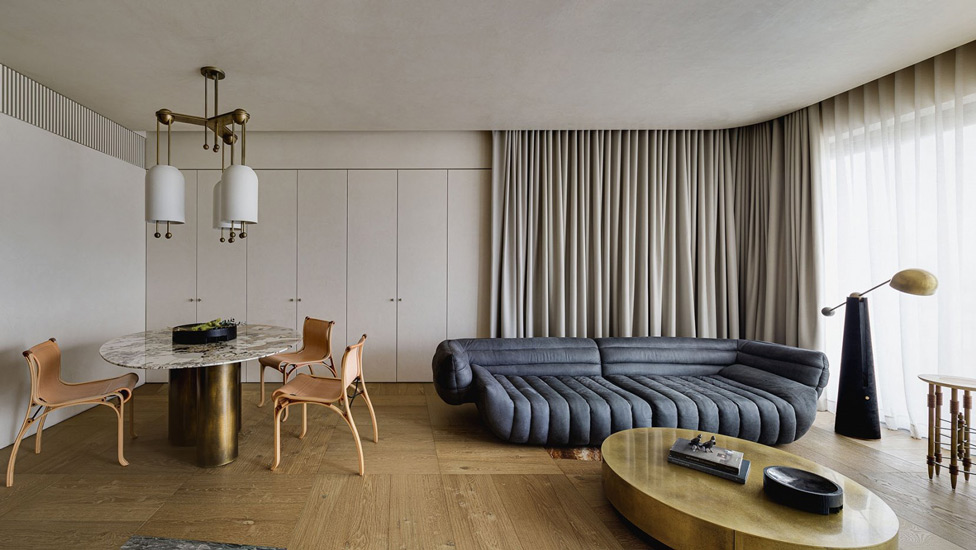 Designed in accordance with the Japanese philosophy of wabi-sabi, this Hong Kong apartment features fixtures and furniture chosen to echo the project's architecture. Pieces share a bold geometric language and a tactile materiality including a stunning brass and marble dining table, and a porcelain lantern-like chandelier.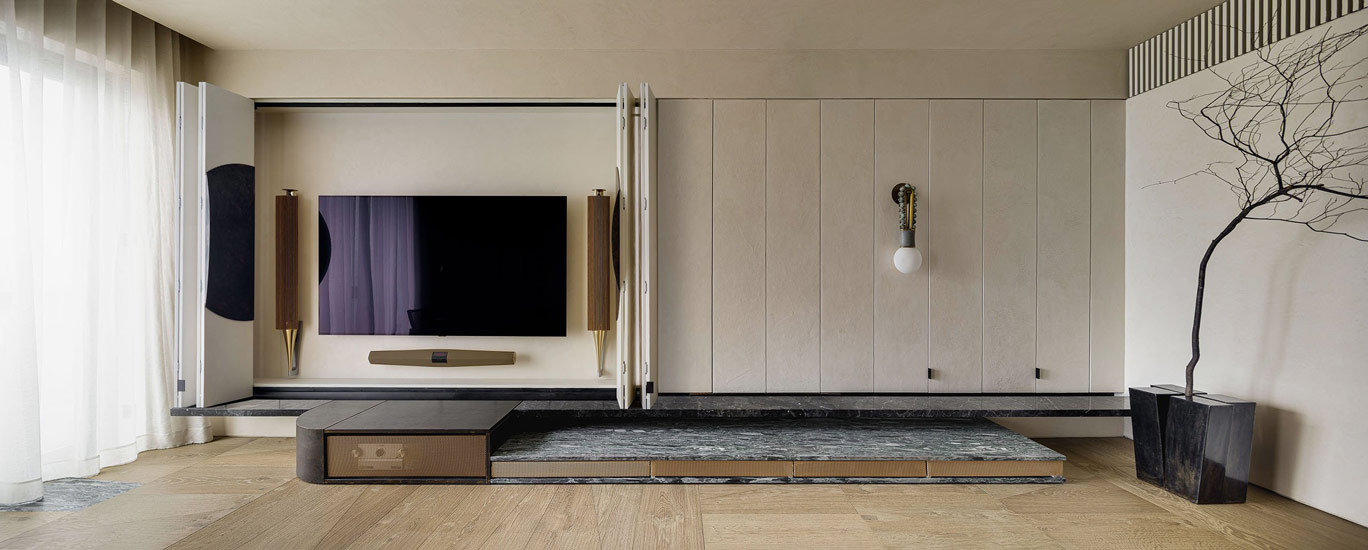 Studio Adjective
Co-founded by Emily Ho and Wilson Lee, Studio Adjective aims to enhance self-sustainability whilst focusing on bettering the connection of their projects with human nature. It's an approach that has led to some award-winning combinations and projects, like this sleek apartment designed for a creative couple.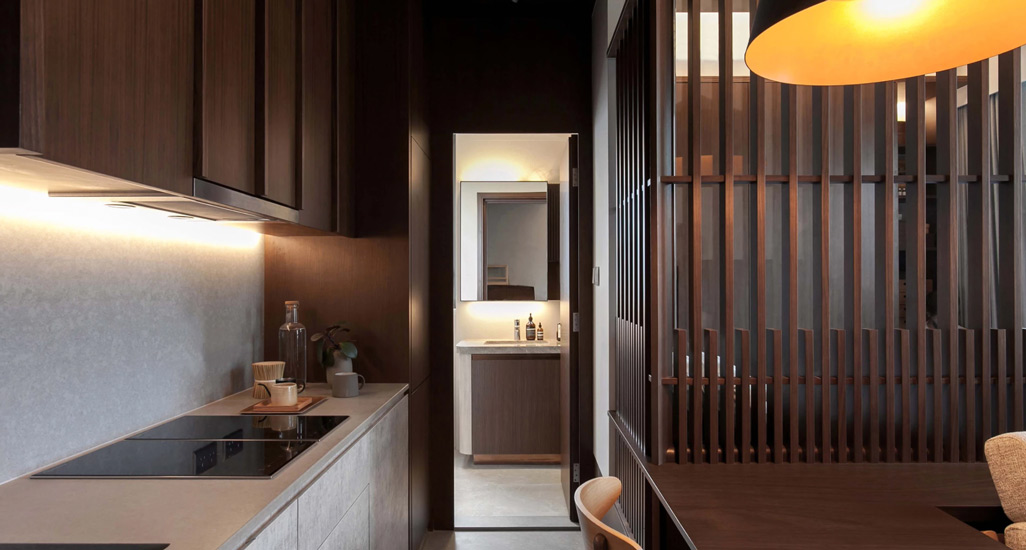 A modest 30-square-metre space maintains a tranquil and open ambience thanks to the use of dark walnut wood and light grey marble, which work together to create a workable and liveable home with character.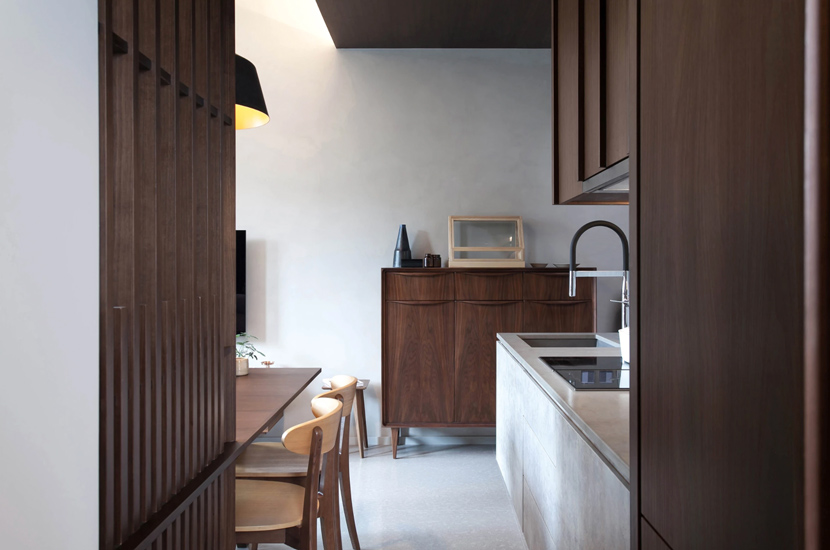 Human w/ Design
Human w/ Design is a fairly young studio whose projects capture a lightness in material and layout. The studio's approach is best demonstrated in its design of this minimal home, which aims to express the beauty of Japanese aesthetics and nordic minimalism.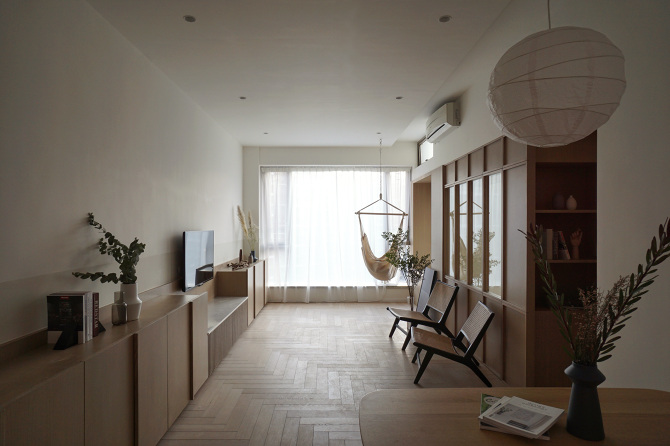 In the living area, a set of elongated cabinets offer discreet storage designed with a recessed top and backsplash detailing. Meanwhile, in the children's bedroom, a bunk bed set is simple in form and colour with rounded details and a muted colour palette.
Continue your search for the best Interior Design Hong Kong has to Offer
Liquid Interiors
Liquid Interiors is a tight-knit family of passionate designers collectively dedicated to creating healthy homes built in harmony with our environment. Many of the team hold qualifications in renowned international green building standards, LEED and WELL.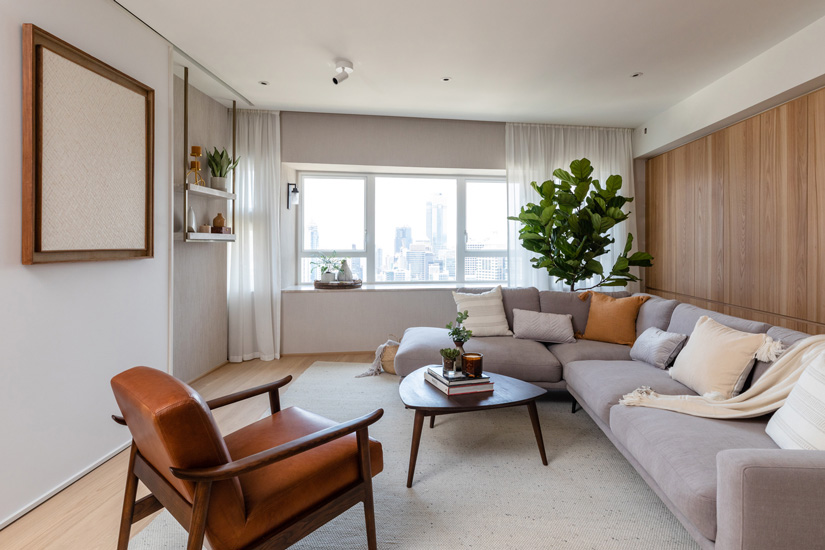 Their green credentials are supported by an array of projects infused with biophilic elements. Take Mid-Levels for example, a spacious family-home defined by natural materials. Wellness has been built into the home's structure as can be seen in design details like the including FSC greenguard certified wood veneer applied to all the doors and wooden storage cabinets.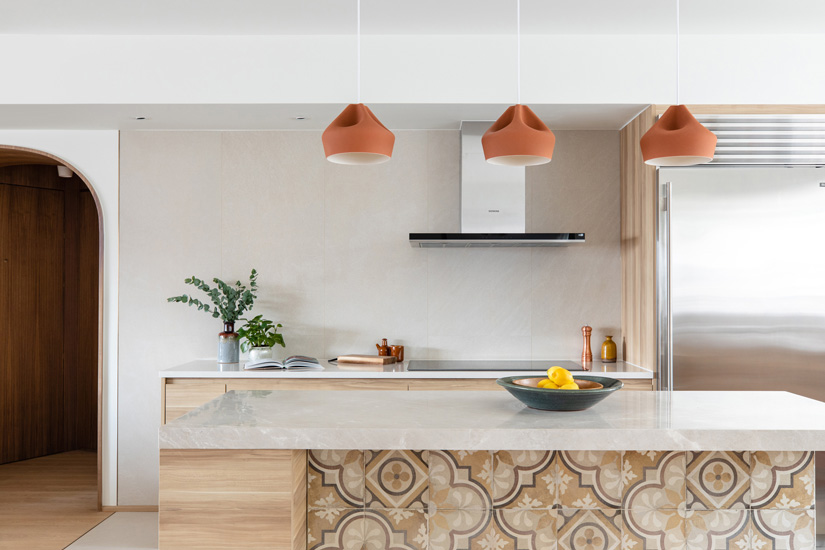 JAAK
Good design does not require an extravaganza of different elements. That's the leading principle of JAAK, an interior design and architecture firm whose founders Calvin Cheng and Chau Wing Chung like to design minimalist apartments that incorporate geometry and artisanal furniture pieces.
Custom cabinetry, as seen in residential designs like CHCA, is a signature piece in JAAK's projects, as well as a combination of contemporary furnishings shown below in PRMO that redefine luxury and take cues from Japanese interior design.
Lim + Lu
Founded in New York City, Lim and Lu is a Hong Kong-based, award-winning interdisciplinary practice that provides architecture, interior, branding, furniture, and product design services. The company works on a wide spectrum of design projects, of which many have received international acclaim.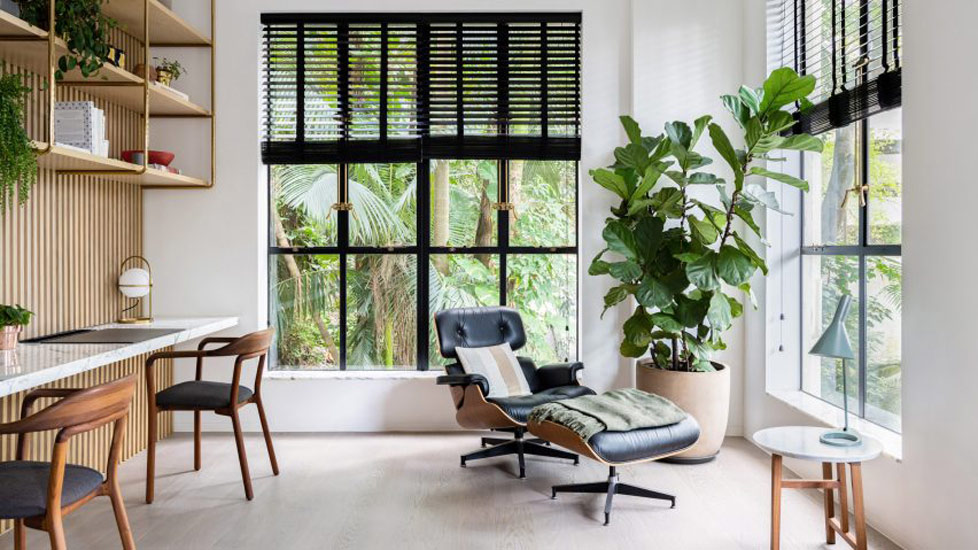 An exemplar of Lim + Lu's unique style is Grosvenor Residence, a family apartment in Hong Kong, designed for a nature-loving Japanese and British couple with two children. The black wooden blinds and delicate brass details accentuate the feeling of an elegant yet quaint summer home whilst an open-plan layout encourages social interaction.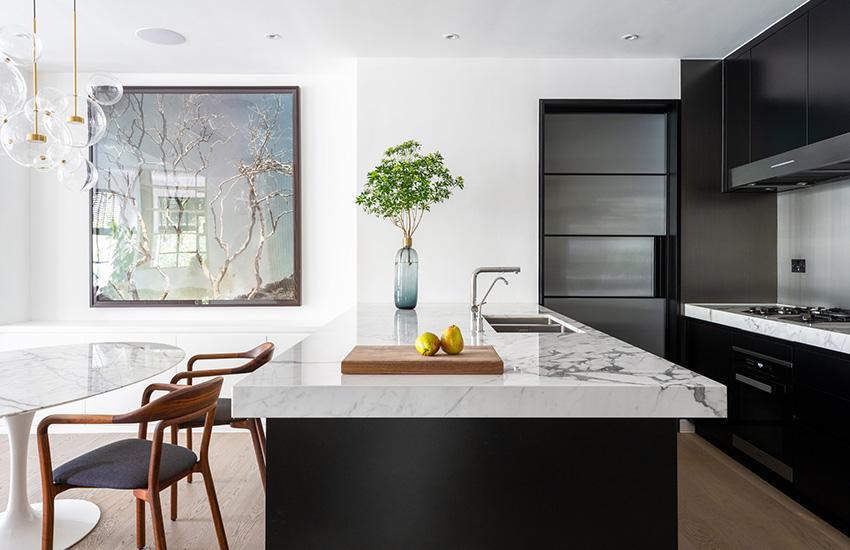 Millimeter Interior Design
Founded in 2007, Millimeter Interior Design specialises in professional residential and commercial interior design. Based in Hong Kong, it's primary focus lies in the quality of design, customer satisfaction and overall project management.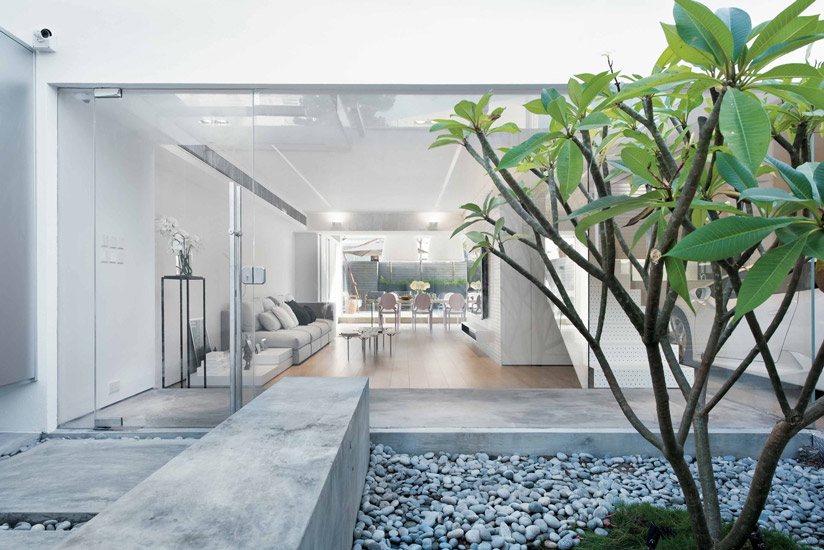 Millimeter Interior Design is dedicated to innovation and creativity, as can be seen in this house in Hong Kong. A light-filled and tranquil home, features contemporary white walls and a light wooden floor. Meanwhile, a transparent garage makes a perfect dream home for a car enthusiast who doesn't mind his car being visible from the living room.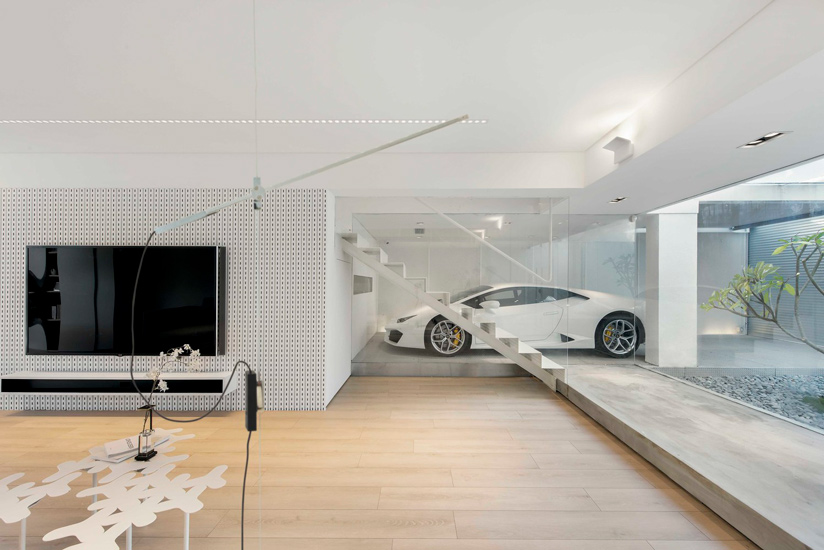 Deborah Oppenheimer
Born in South Africa, world-renowned interior designer Deborah Oppenheimer opened her studio in Hong Kong in 1993. Her portfolio spans residential projects in Asia, the US, and the UK, all of which feature her signature clean lines, open spaces, and love of symmetry.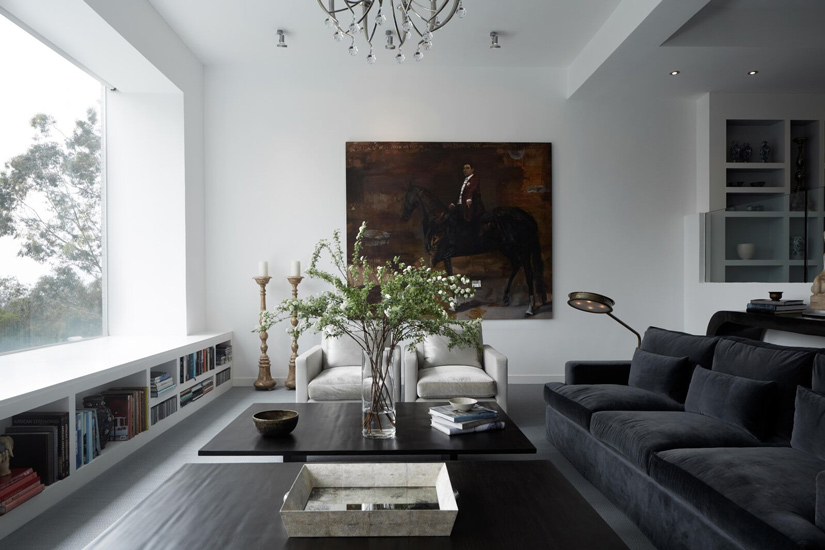 Configured over four main levels, Shouson Hill Residence is a great example of Oppenheimer's delicate refinement in both material and finish. Interior spaces are rendered in a shell of white and cool silver grey as a backdrop, upholstery and furnishings are a juxtaposition of modern and antique, sumptuous and pared back.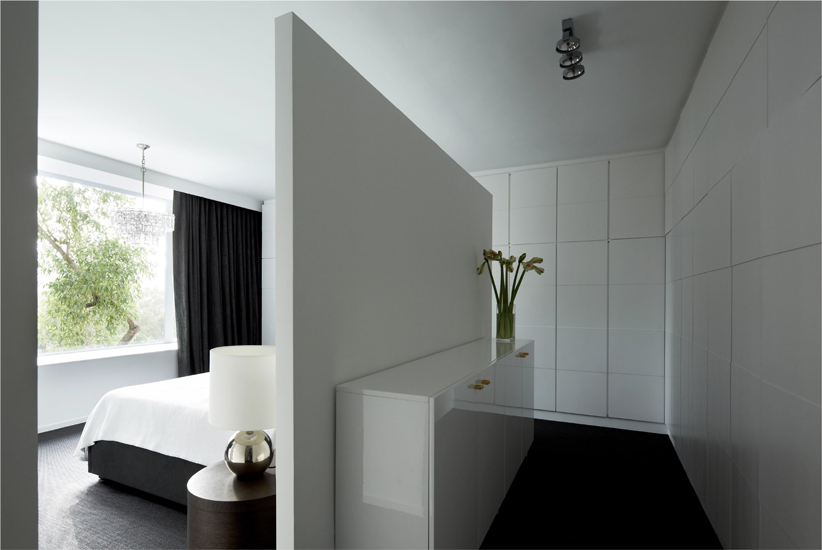 Inspired by the Italian-style designer furniture used by the best Interior Design firms in Hong Kong?
With an eclectic mix of styles and furnishings from Italy and all over the world, interior design in Hong Kong is rich with creativity. If you've been inspired by the brands you've seen in these projects, we offer interior design services including a Furniture Selection & Supply Service where you can browse furnishings with dozens of brands to select.
As well as mapping the best interior designers Hong Kong has to offer, we have also put together a list of the best stores and italian furniture showrooms in the city to help you create the perfect project.
We understand the value of luxury furnishings, which is why we ensure the necessary care is given to sourcing every piece. Our experts are available to assist you throughout any project as well as offer an assembly service if needed.
Explore Italy for yourself
For even more inspiration, discover our list of the best Italian interior designers to see how they incorporate the best of Italian furniture into their projects. We've recently embarked on a grand tour of Italy, sampling the finest parts of this beautiful country, from luxury spa destinations to the boutique design hotels and 5 star stays—all waiting for you to indulge when you come and visit.
After an 18-month hiatus, the country's design capital Milan comes alive this September with the highly-anticipated Milan Design Week and Salone del Mobile. Check out our list of the must-see events ahead of celebrations.
Your unique Interior Design Project developed by Italian Professionals.
Discover and shop Made in Italy while living the Italian lifestyle in Milano.