The Best Stores and Luxury Furniture: Melbourne
Posted on 14 May in Travel & Design
Italian Design, Interior Design, Italian Showroom, interior design firms italy, luxury furniture, Italian interior designers online, Online interior designers, Best online interior design services, luxury italian design, interior design brands, Italian furniture australia, luxury interior design in melbourne, italian showroom melbourne, furniture showroom melbourne, best furniture melbourne
 Find the finest luxury furniture in Melbourne and the showrooms selling the leading Italian furniture Melbourne has to offer.
Discover the finest luxury furniture in Melbourne
The value and significance of Italian design is known the world over, so it's no surprise that in Melbourne you can browse and buy some of the country's most iconic creations. From Elizabeth street in Victoria's central business district to the upmarket and gem-filled Church Street, the city is filled with the finest furniture designers.
To help you navigate and make the process of sourcing Italian furniture in Australia a little easier, we have curated a list of the best places to find luxury furniture in Melbourne.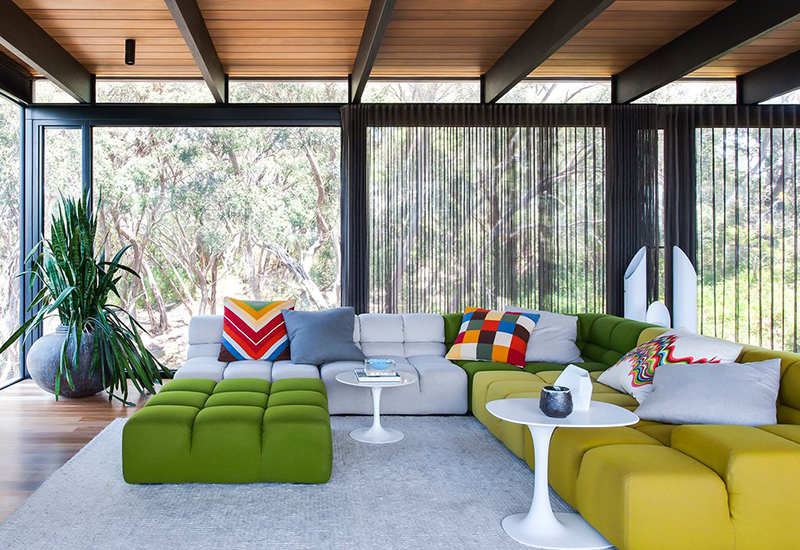 Where you can find the Exclusive Quality of Unique Italian Furniture Brands in Melbourne
Maxalto
Centrally located in Richmond's designer furniture hub is Maxalto. Established in 1975 as an extension of the B&B Italia Company, Maxalto looks to the past reviving classical forms, the distinguishing mark being the sheer linearity of shapes enabling classic elegance to be revisited with a modern outlook.
A perfect example of the brand's experimental approach is its long-time collaboration with Antonio Citterio. Adding to a series of collections created since the 1990s, Citterio recently unveiled a 'Heritage Perspectives' collection, featuring novel editions of the company's classic pieces including Citterio's much-loved Lucrezia and Dives sofas.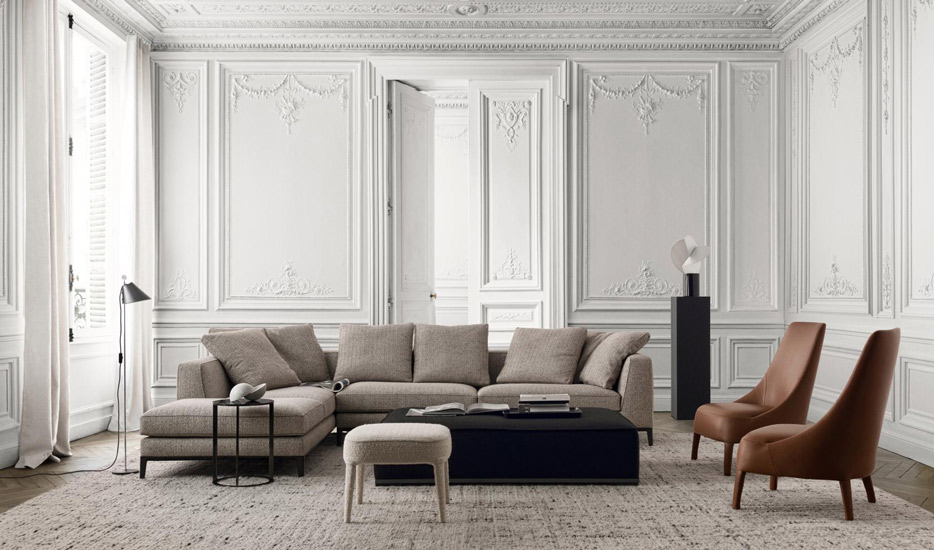 Cassina
A short walk away on Melbourne's Elizabeth Street is Cassina, one of the best Italian furniture brands renowned for its modern and creative sofa designs. Since the fifties, Cassina has manufactured iconic pieces of contemporary design, working with masters in architecture and design like Franco Albini and Le Corbusier.
Earlier this month, it unveiled the latest in its long standing collaboration with Phillippe Starck, unveiling the Volage EX-S Night Collection, including a bed fitted with an elegant headboard on which lighting and useful accessories are suspended. Cassina also reissued iconic pieces from its 1969 Soriana collection, designed by Afra and Tobia Scarpa, in full embrace of bulbous and comfortable furniture.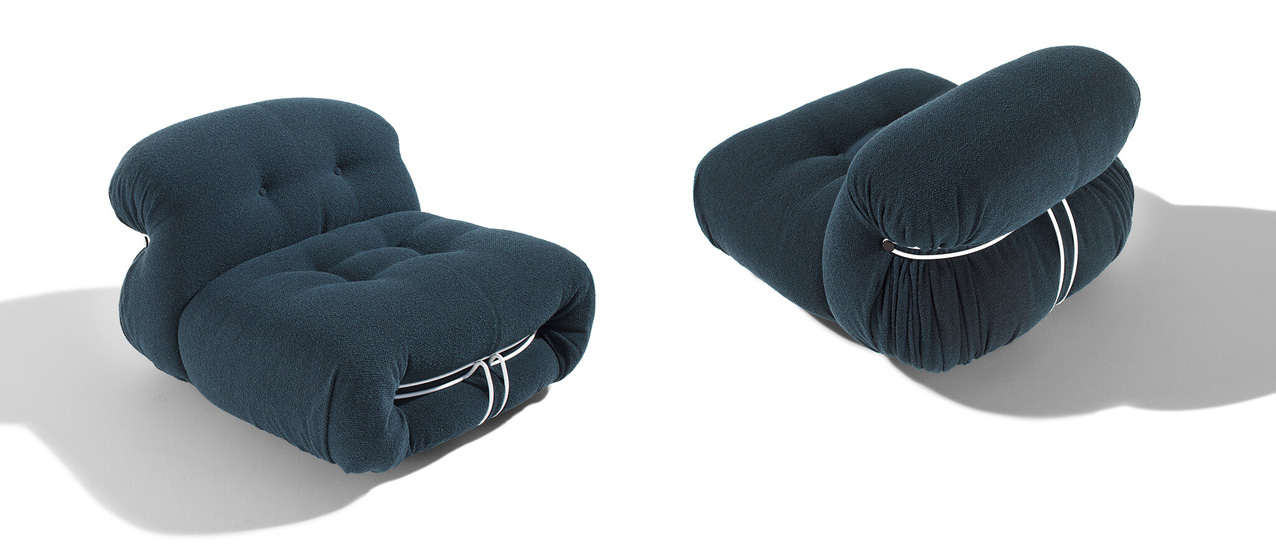 B&B Italia
Since 1966, B&B Italia has been a leader in the contemporary furnishing sector, constantly innovating both its technologies and designs. It's latest collections are a testament to the brand's commitment to developing projects focused on sustainability having recently appointed Piero Lissoni as Artistic Director.  
Lissoni's first collection for the brand, Borea, is its most sustainable furniture collection to date. Introduced for Outdoor 2021, seamless, tubular metallic structures with no visible joints give the series a distinctive character and style, inspired by aeronautical processes of manufacturing. Meanwhile, seat cushions and fabric are made entirely of recycled plastic water bottles.
Molteni&C
A list of the best luxury furniture in Melbourne isn't complete without Molteni&C, one of the most important Italian brands in the sector of design furniture. The brand got its start reproducing classic furnishings; now, it has a reputation for contemporary pieces such as the iconic Armchair Round D.154.5 by Gio Ponti, which Molteni&C has reissued over 60 years since its first introduction.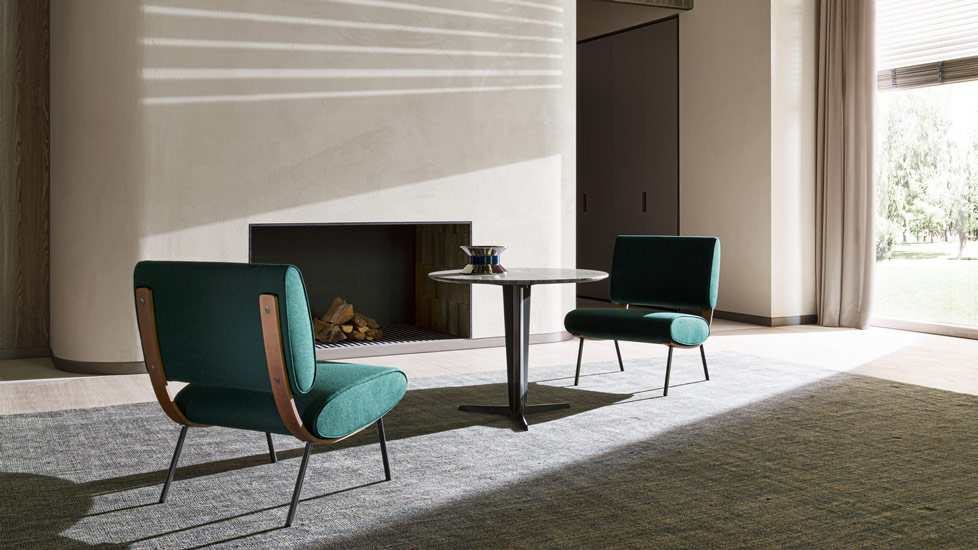 Arflex
From its inception, Italian furniture company Arflex has also been known for its boldly imaginative combination of technology and aesthetics. Today, the firm continues to engage emerging designers and celebrate artisan culture, collaborating most recently on a collection with Neri&Hu comprising mirrors, dividers, coffee tables, and the use of wicker as a decorative tool, combined with metal and leather.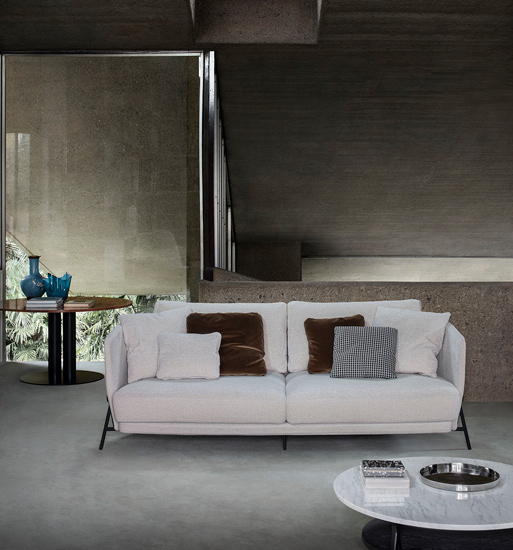 The Best Luxury Furniture Melbourne has to Offer
Riva 1920
Riva 1920 is an Italian, family-owned business that has been producing timeless furniture in Northern Italy for more than three generations. As its name suggests, the company began in the 1920s when the family began learning the art of wood carving, a mastery of materials that defines classic pieces like the David Chipperfield-designed bookshelf, and the more contemporary, Kauri Earth table by Renzo & Matteo Piano.
Fiam Italia
Founded in Italy by Vittorio Livi in 1973, FIAM is a leader in the design industry known for being the first company to produce furniture pieces in curved glass. Using advanced technology while partnering with top international designers, FIAM produces glass and multi material pieces that reflect light with hypnotic tints.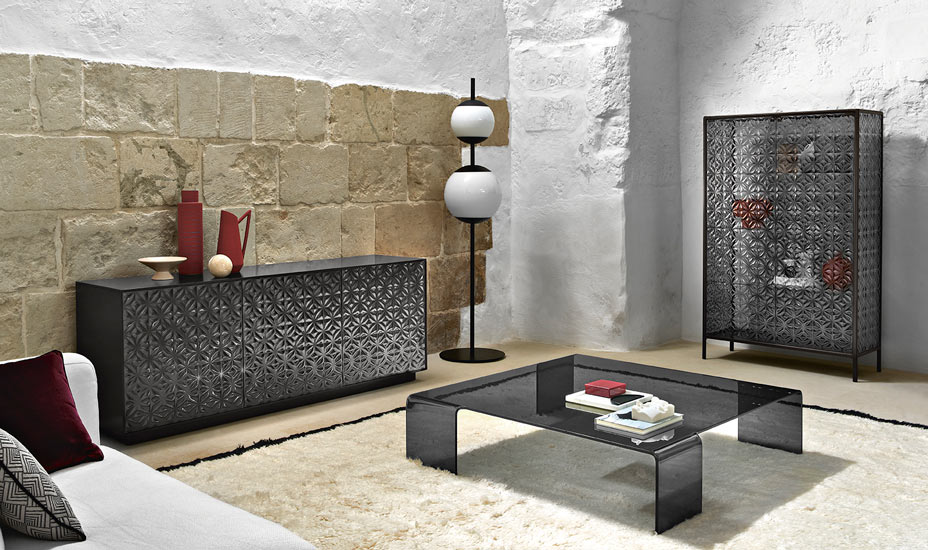 Most recently, the company unveiled Echo by Marcel Wanders in which Wanders explores new techniques for shaping glass. The surface is composed of three-dimensional geometric forms, triangles, squares and rectangles, obtained through the brand's unique technique of bending glass.
Edra
Born in 1987 in the thriving Tuscan region of Italy, Edra worked with top architects and iconic designers, always with a keen eye on craftsmanship and innovation. The sofas and cabinets manufactured by Edra adapt to all kinds of spaces, contemporary or traditional homes, public venues and even international museums.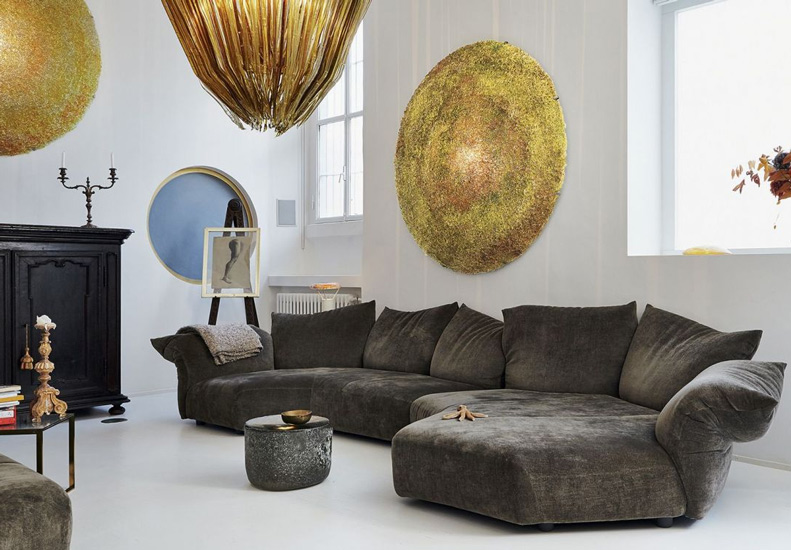 The Standard Sofa by Francesco Binfaré is a great example. Designed with "smart cushions", the pliable backrests and armrests conform with a flick of the hand to the desired requirements be them low, high, oblique or enveloping. Other iconic pieces include Cipria by Fernando and Humberto Campana, a voluptuous sofa composed of nine structural cushions that resemble powder puffs.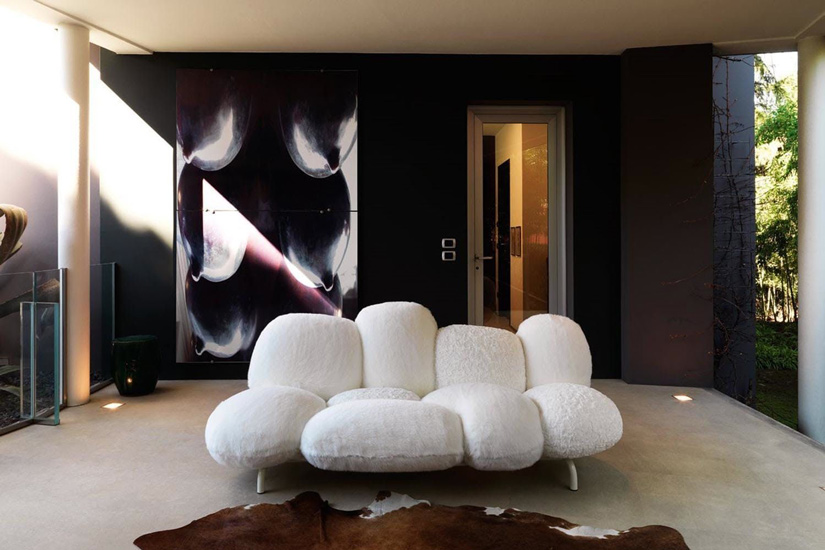 Cappellini
If you're looking for high quality furniture synonymous with avant-garde design, Cappellini brings together the world's most famous designers to realise exactly that. Its collections are characterized by experimentation and the exploration of new ways of living, furnishing the whole domestic landscape from the living room to the studio.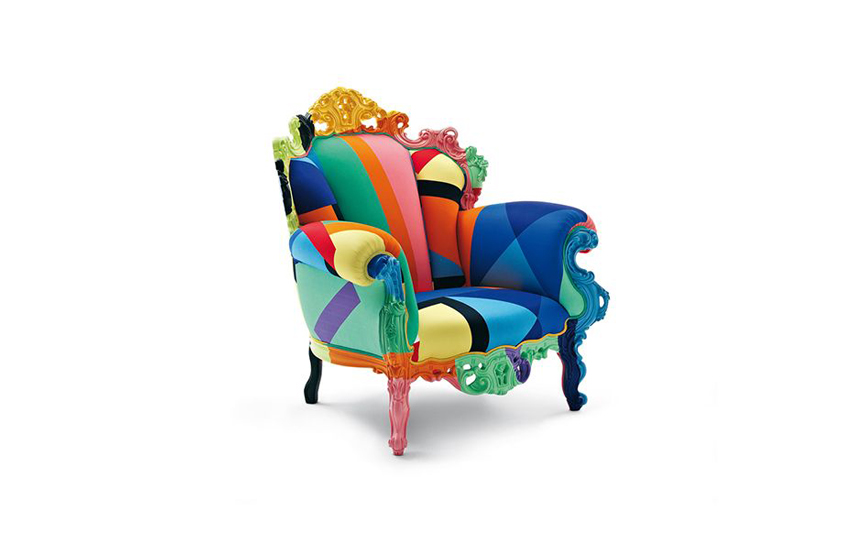 Expect to discover iconic pieces like the Proust Geometrica armchair created by Alessandro Mendini in 1978. Meanwhile, the prolific collaboration between Cappellini and Jasper Morrison recently continued with the launch of San Siro, a new armchair characterized by perfect proportions and a minimal design. The brand is also home to other icons like the resin Rainbow chair created by contemporary designer Patrick Norguet in 1999.
Poltrona Frau
Founded in 1912, Poltrona Frau has given over a century of life and culture to leather, the brand's chosen material. The showroom is a taste of the brand's historical legacy, showcasing its 2021 'Take Your Time' collection. 
With an emphasis on all senses, Poltrona Frau has teamed up with designers to create comfortable yet luxurious items that are pleasurable to the sight, smell, and touch. Among the collection is Infinito, a limited-edition table designed by Roberto Lazzeroni crafted from a unique rare Rosso Lepanto block of marble.
Poltrona Frau Melbourne Address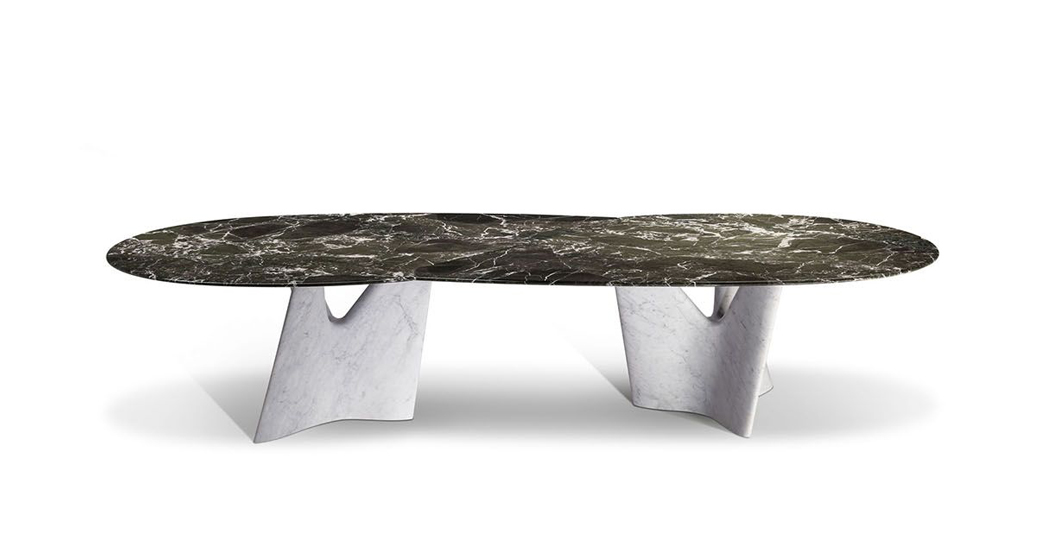 Porro
Porro was founded in 1925 in Brianza, the traditional birthplace of Italian handcrafted furniture. Its proposals for domestic spaces are inspired by the minimal aesthetics of designers such as Piero Lissoni and include storage units, wall and partition bookcases, multipurpose work surfaces and shelves for multimedia systems.
Porro's most recent collection draws inspiration from the East. The Curry sofa with its reduced depth features a solid black stained ash frame, and the large Modern wall units were composed to resemble a tightly-packed wall, reminiscent of a traditional Japanese home.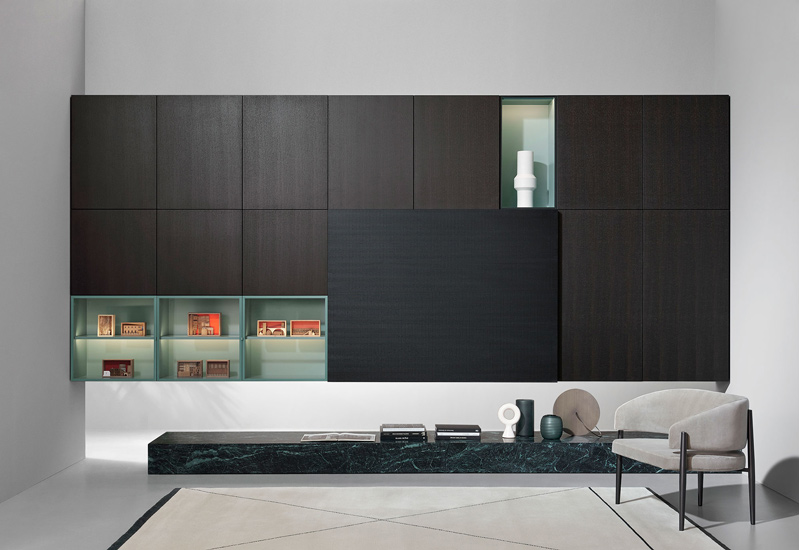 Giorgetti
The tradition of Giorgetti goes back more than 100 years ago when it started its activity in Brianza, Italy. A century defined by functional, contemporary pieces with an unmistakable style, integrating the highest artisanship and woodworking tradition.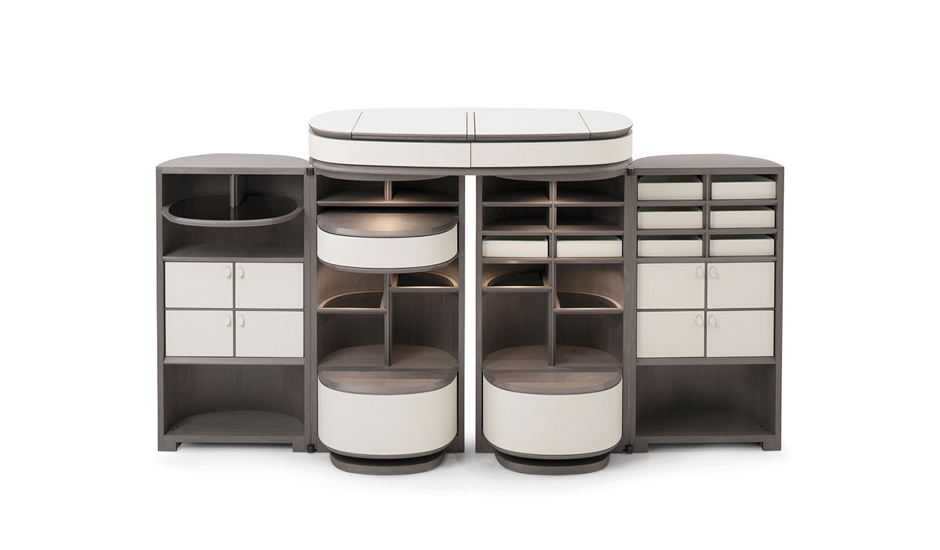 Expressing all the uniqueness of Giorgetti's tradition, highlights of its 2021 collections include Houdini by Roberto Lazzeroni. Its splendid column-shaped structures hold different hidden accessories including several drawers, various shelves and secret compartments.
Inspired by the Italian furniture Melbourne has to offer?
Are you searching for Italian design to inspire a home project? As well as mapping the best Italian furniture Australia has to offer, we have put together a list of the best interior designers in Melbourne, featuring contemporary interiors showcasing some of the leading Italian luxury brands.
If you need a little more guidance, our online interior design service is available to access from wherever you are. Our team of Italian interior designers are experts in managing high-end projects. We can also advise on Italian custom furniture to help you realise your vision. Once your project is finalised, our team can take care of the delivery and installation of any new furniture directly to your home. 
If you can't find what you are looking for in Melbourne, we can organise a tailored shopping tour on the ground in Italy, where you can immerse yourself in the quality of design that's Made in Italy.
Your unique Interior Design Project developed by Italian Professionals.
Discover and shop Made in Italy while living the Italian lifestyle in Milano.