Ivano Redaelli Beds
Posted on 22 February in Italian Home Design
Italian Design, Italian Furniture Guide, Italian interior design, furniture design, Italian Furniture Prices, Italian designer bed, Modern Italian Bedroom, Luxury Bedroom Design, Luxury Bedroom Furniture, Ivano Redaelli, Ivano Redaelli Beds
Timeless elegance, luxurious atmospheres and fine fabrics are the characteristics of all the Ivano Redaelli beds, which combine innovation and tradition in their unique way. Here for you three unique proposals to help you imagine the bedroom of your dreams.
Mix&Match: Ivano Redaelli Beds
Refined shapes, a luxury that speaks of the essence of things and a sartorial elegance are the guidelines that accompany each project of the Ivano Redaelli collection. The attention to details and the choice of a timeless style make all the products of this great Italian brand companions of life, designed to give pleasantness and comfort.
Glamour, a round bed with elegant and eclectic shapes, suitable for both original bedrooms and living areas. Designed by Ennio Arosio and Ivano Redaelli, it has become one of the most iconic and timeless beds of the entire furniture collection.
You and Me, a new concept of bed where the rigorous and simple shapes designed in oriental style give life to an innovative and extremely versatile product. A bed created as a true island of relaxation.
The Prive' bed stands out for its great personality, characterized by the capitonné work on the headboard. A product that represents in every aspect the tradition and the classic style but also a refined modernity and a more contemporary taste.
Materials, shapes, patterns and colors are the protagonists of our Ivano Redaelli bed compositions: three solutions born from the desire to show you the Italian design and how to customize each product, from the choice of finishes to the estimation of their price positioning.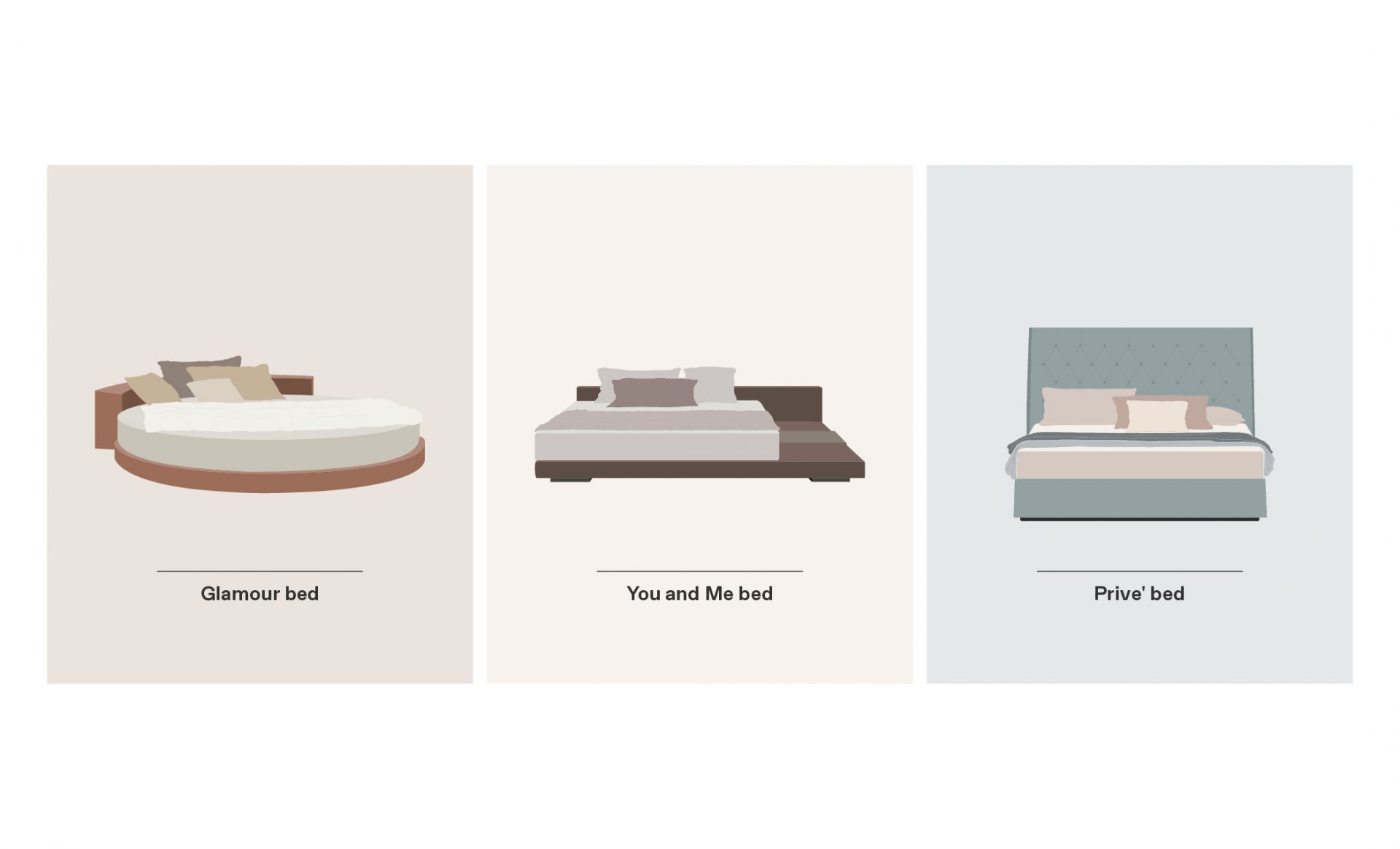 GLAMOUR Ivano Redaelli bed
Very elegant in the sake leather version, the Glamour bed "dresses up" in precious fabrics and finishes that recall the colors of the earth, bringing it to a price positioning that is around 5.580 euro.
Its circular, geometric shape is echoed by Arflex's Goya low tables with champagne and black marble tops and Vistosi's Oro hanging lights.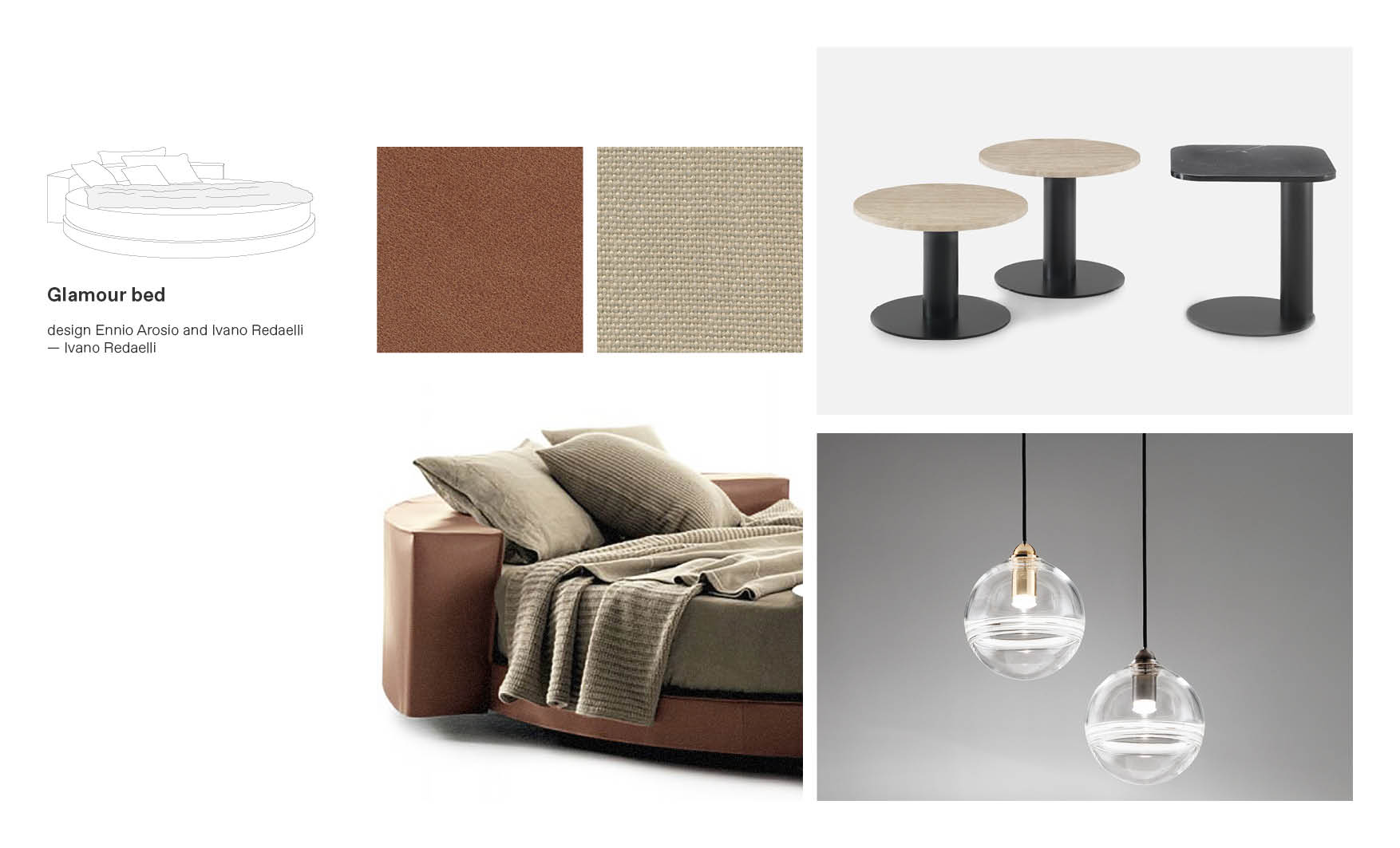 Inserted in a unique atmosphere, Glamour with its colors and its original character fits perfectly in an environment with pastel blue walls and a floor with many shades of beige.
A niche created in the thickness of the wall for storing personal items, low spherical suspended lights and small tables that fit into the bed frame create a balanced and innovative relaxation corner for your bedroom.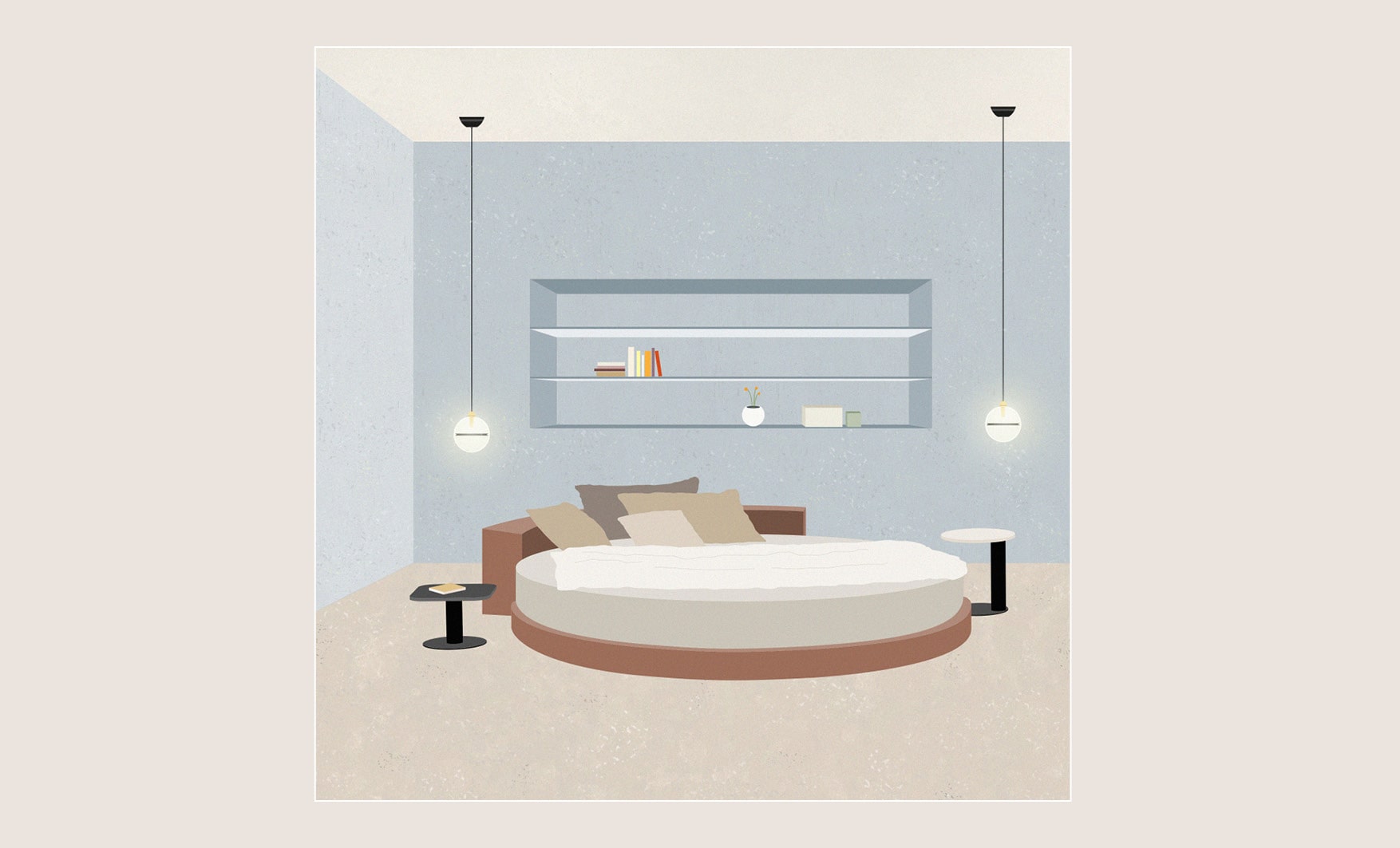 YOU AND ME Ivano Redaelli bed
Among the many beds by Ivano Redaelli, You and Me is a product that has become iconic for its inimitable style. An island upholstered in dark leather where you can freely arrange the mattress, dove-colored pillows and Elle leather coffee table. The selection of these finishes brings this bed to a price around 6.600 euros.
Rigid geometries can be found in the d.950.1 mirrors by Molteni&C designed by Gio Ponti, while the Nidus poufs by Maxalto contrast with the linearity of the bed with their circular shapes.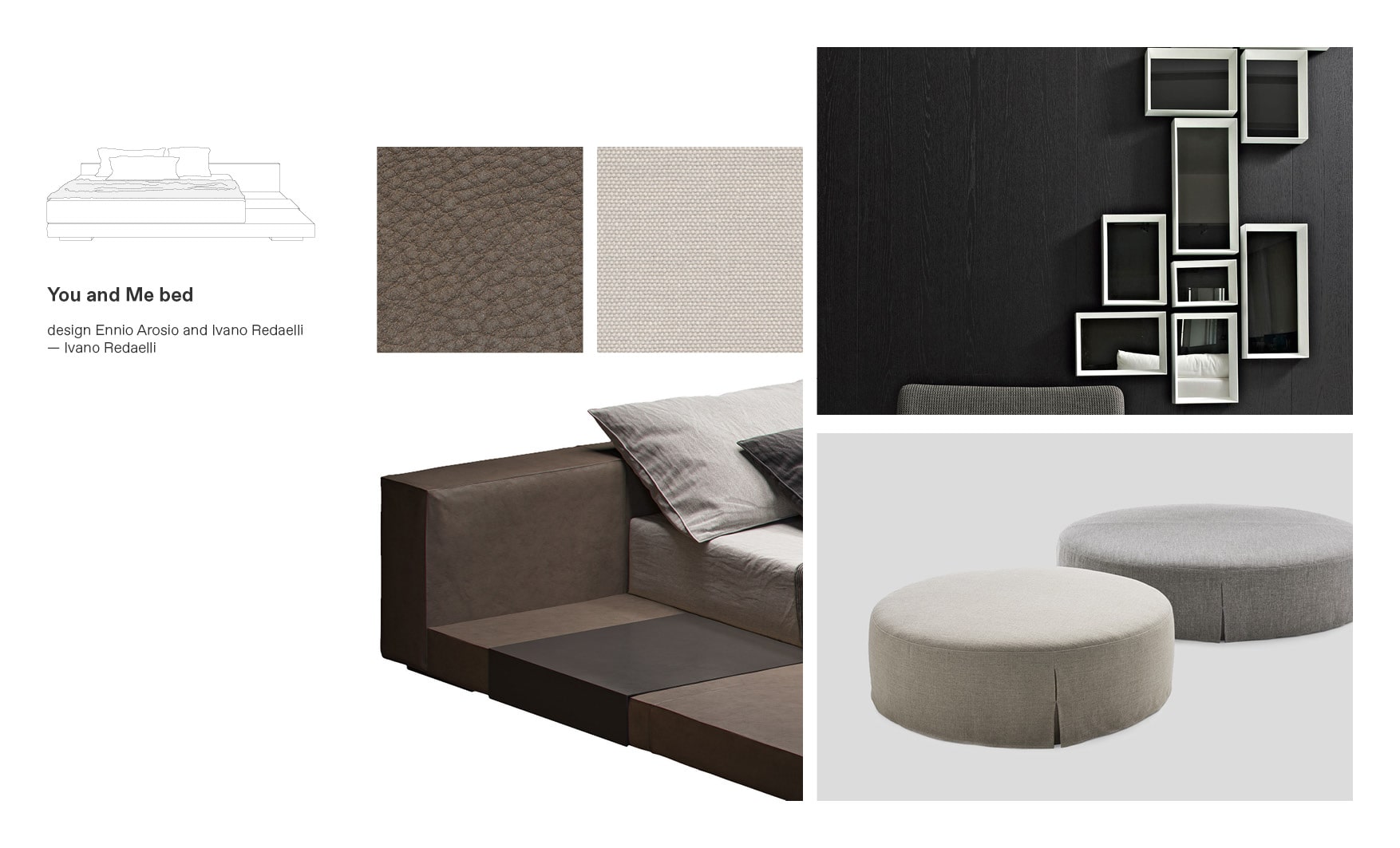 A system of low furniture in woody colors, pastel-colored walls and a floor reminiscent of sandy tones are the perfect backdrop for the composition of furnishings designed for this second bedroom, which features a rectangular bed/island covered in dark leather, circular poufs in light tones and bright modular mirrors.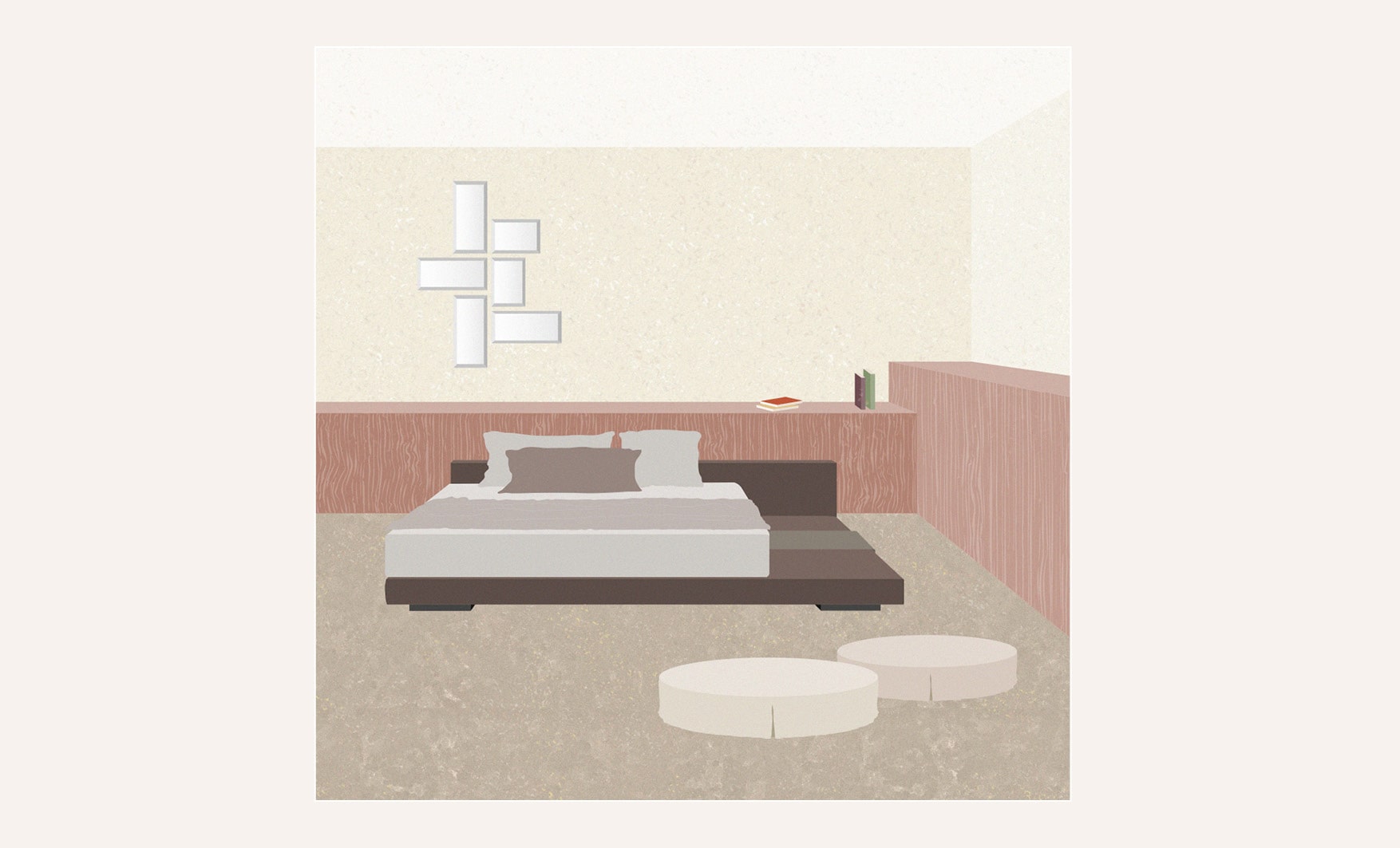 PRIVE' Ivano Redaelli bed
If there is a bed that embodies the tradition of craftsmanship among Ivano Redaelli beds is definitely Prive'. We have selected the 189×222 cm model with a high capitonné headboard, covered with a sugar paper-colored fabric with golden highlights, arriving at a total price positioning of 4.120 euros.
Matched with this bed are the minimal 606 nightstands by Molteni&C and the Misty lamps by Venicem with spherical shape and brass finishes.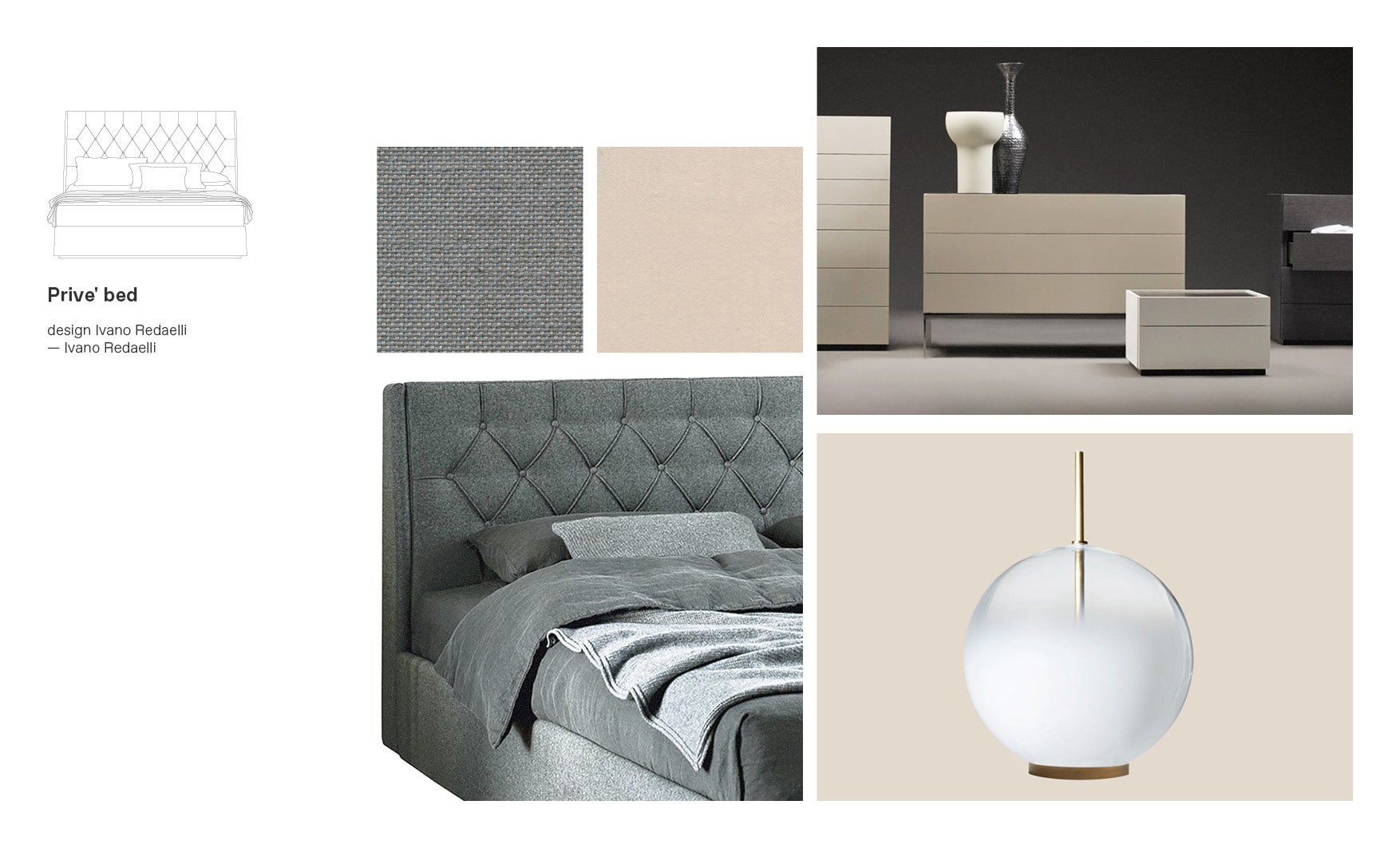 A bedroom with soft tones welcomes the Prive' bed, the true protagonist of the furniture composition and an element capable of creating an elegant, luxurious and exclusive atmosphere.
Behind the headboard a panel with pastel pink streaks, on the bedside tables two table lamps that give off a soft light, above the bed sheets and pillows in precious blue and powder-colored fabrics: a series of details capable of giving life to a unique environment.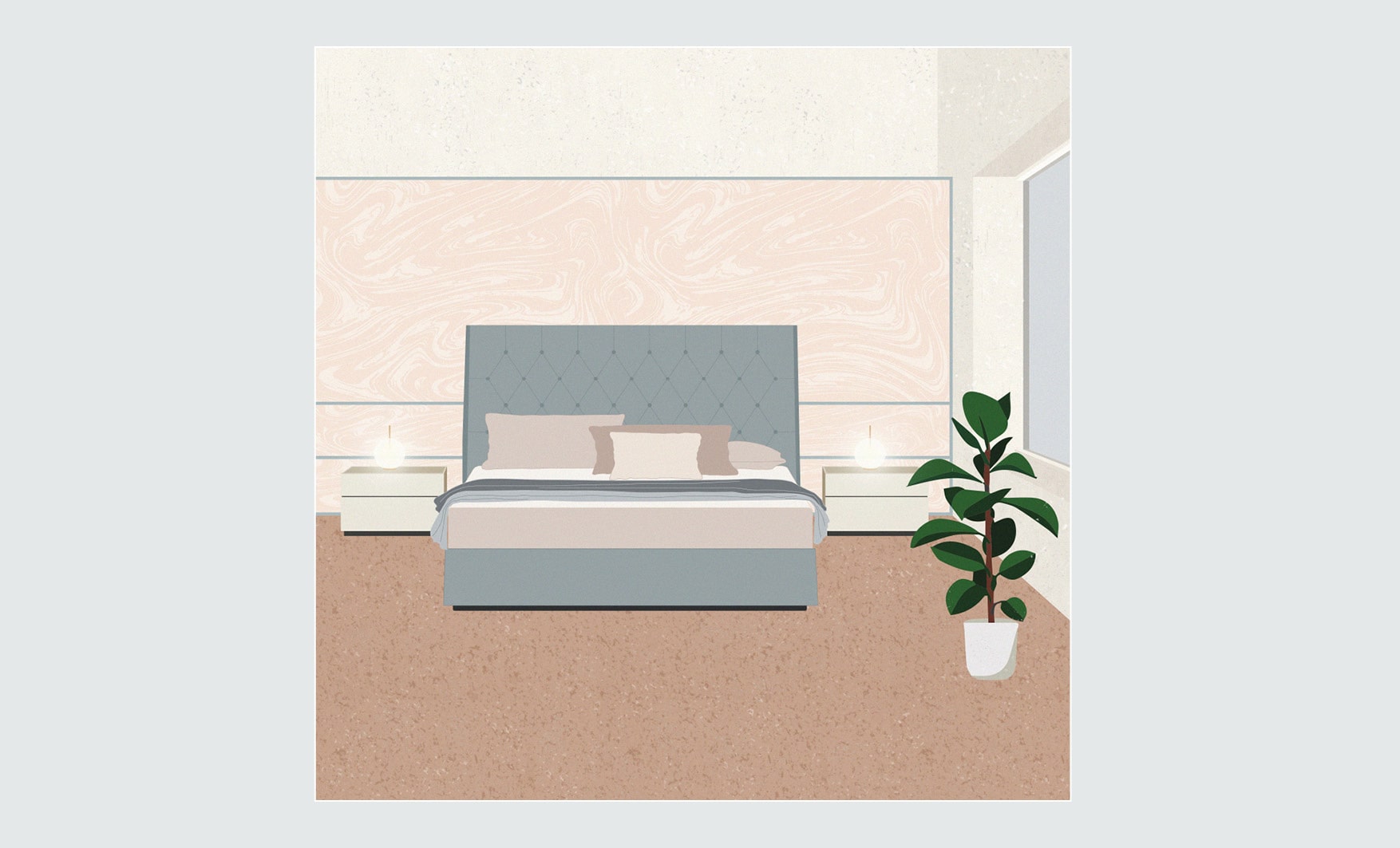 Discover Ivano Redaelli Beds
Check out our catalog of Italian designer furniture and our careful selection of Italian designer beds to find out how to best furnish your home.
Start your journey into the world of interior design and discover our proposals for an Italian bedroom style: from the choice of products to the selection of textures and materials, you will find many ideas on how to furnish the bedrooms of your home.
Together with us your interior design project will have no limits! Rely on our services of Italian Interior Design, Italian Furniture Supply and Online Interior Design to build with us the house of your dreams.
Your unique Interior Design Project developed by Italian Professionals.
Discover and shop Made in Italy while living the Italian lifestyle in Milano.