The Best Stores and Italian Furniture: Sydney
Posted on 11 June in Travel & Design
Italian Design, Interior Design, Italian Showroom, interior design firms italy, luxury furniture, Italian interior designers online, Online interior designers, Best online interior design services, luxury italian design, interior design brands, Italian furniture australia, luxury interiors sydney, italian showroom sydney, italian design showroom sydney, luxury interior design sydney
Find the finest Italian furniture in Sydney and the showrooms selling the best luxury Italian furniture Sydney has to offer.
Discover the finest Italian furniture in Sydney
Sydney is the largest and most populated city in Australia, with a fantastic array of things to do. From the happening area of Chippendale to the inner-city suburb of Alexandria, some of the most iconic Italian brands have found themselves a home, making shopping for the best furniture in Sydney an exciting prospect. 
To help you make the most of the experience, we have curated a list of the best places to find luxury Italian furniture in Sydney, as well as a note on some of the most recent releases so you know exactly what to look for.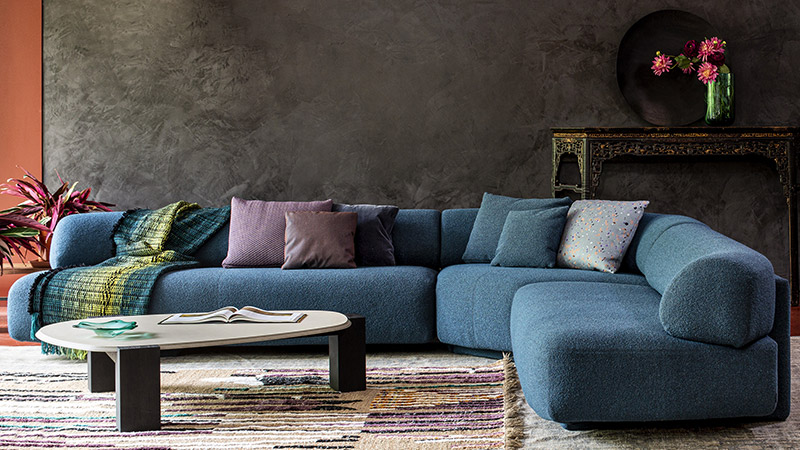 Where you can find the Exclusive Quality of Unique Italian Furniture Brands in Sydney
Minotti
Italian furniture brand Minotti prides itself on great design and high-quality craftsmanship. Founded in 1948, the company has evolved from a small craft-based workshop into an international symbol for "Made in Italy" design and never loses sight when it comes to the importance of artisanal experience.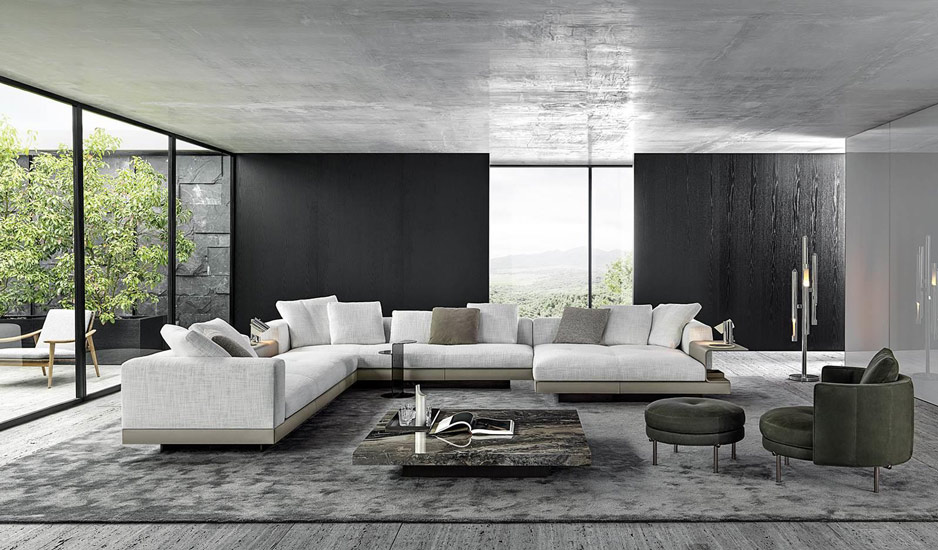 Over subsequent decades, Minotti has collaborated with some of the best names in the industry. Expect to find recent proposals such as the Connery and Blazer seating systems by Rodolfo Dordoni and the Torii seating system by Nendo.
Paola Lenti
You need only look at Paola Lenti's latest collection to understand what the brand is all about. Dubbed 'Eres', it's a niche series fully committed to sustainability with environmentally damaging treatments and materials excluded from the production process.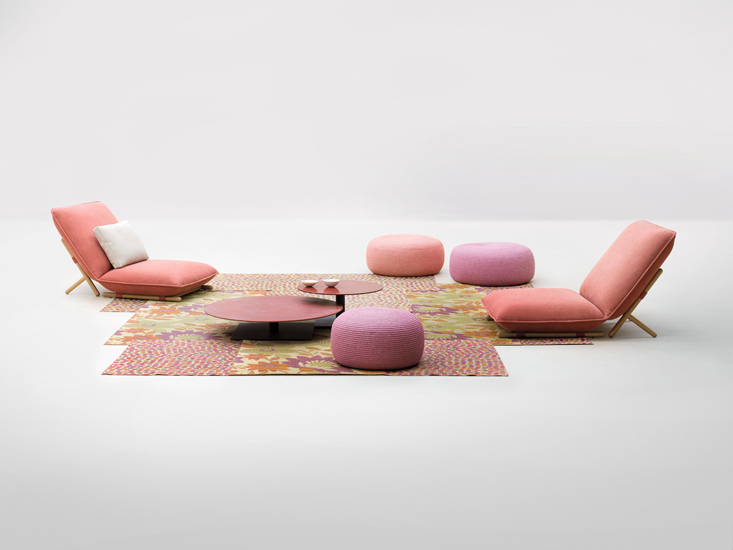 Pure lines and soft pastel shades define the Hiro longue chair and the Otto pouf. The collection is enriched by the series of coffee tables of different sizes and heights in natural concrete decorated with glass tiles.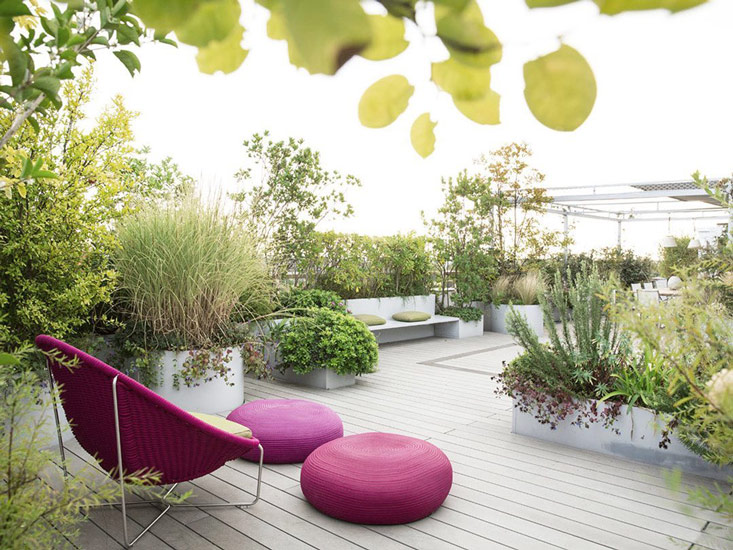 Molteni&C
A list of the best Italian furniture in Sydney isn't complete without Molteni&C, a brand that puts Italian design on the map with its passion for quality craftsmanship. The brand got its start reproducing classic furnishings; now, it has a reputation for contemporary pieces like Half a Square, a strongly minimalist table design by Michael Anastassiades, or the iconic Armchair Round D.154.5 by Gio Ponti, which Molteni&C has reissued over 60 years since its first introduction.
Molteni&C has also recently released the award-winning Surf Sofa designed by George Yabu Glenn Pushelberg with rounded forms supporting snug, slightly protruding backrests. Artfully designed rectilinear, chaise longue, corner and terminal elements, give rise to multiple compositions suitable for situations of all kinds.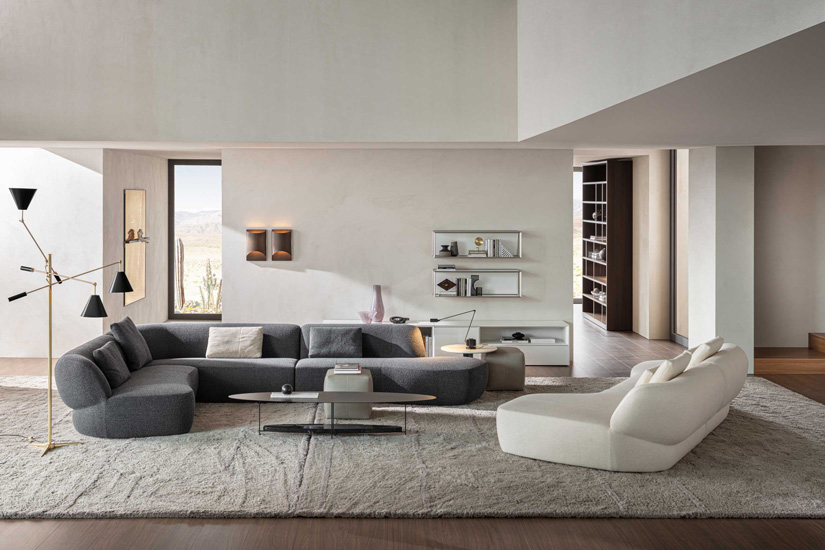 Cappellini
Founded in 1946, Cappellini has become synonymous with contemporary, avant-garde design. Over the years it has launched some of the world's greatest designers, producing innovative and high-quality furnishings.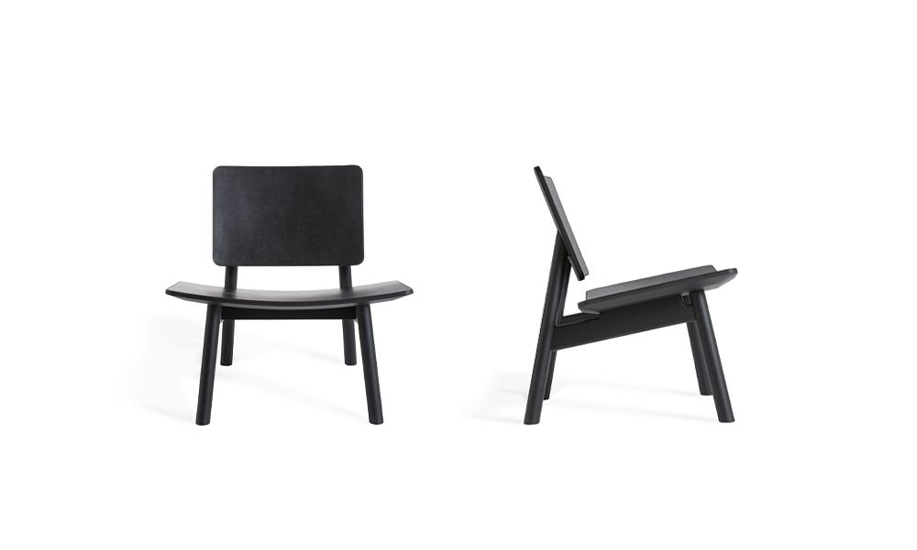 Discover immediate icons recently introduced within its 2021 collection. That includes the compact and comfortable Hiroi armchair by Janský & Dunděra in ash wood, as well as additions to the Litos Sofa by Sebastian Herkner, a voluminous and playful design characterised by its low back rests and uneven rounded shapes.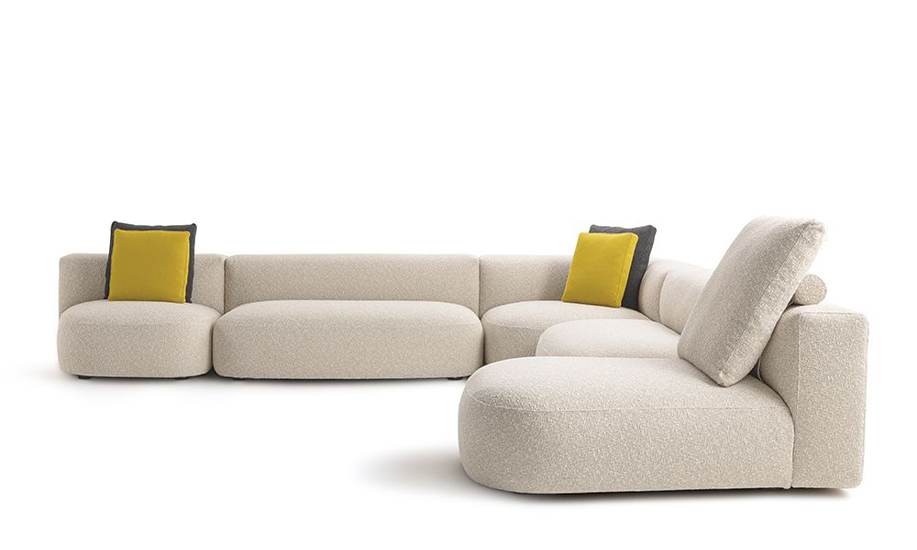 Poltrona Frau
Maximum refinement, luxury and exclusive designs make up the Italian furniture brand Poltrona Frau, which boldly reinvents classical designs for the modern era. For over a century, the brand has given life to its chosen medium: leather, as well as a range of pieces in different materials.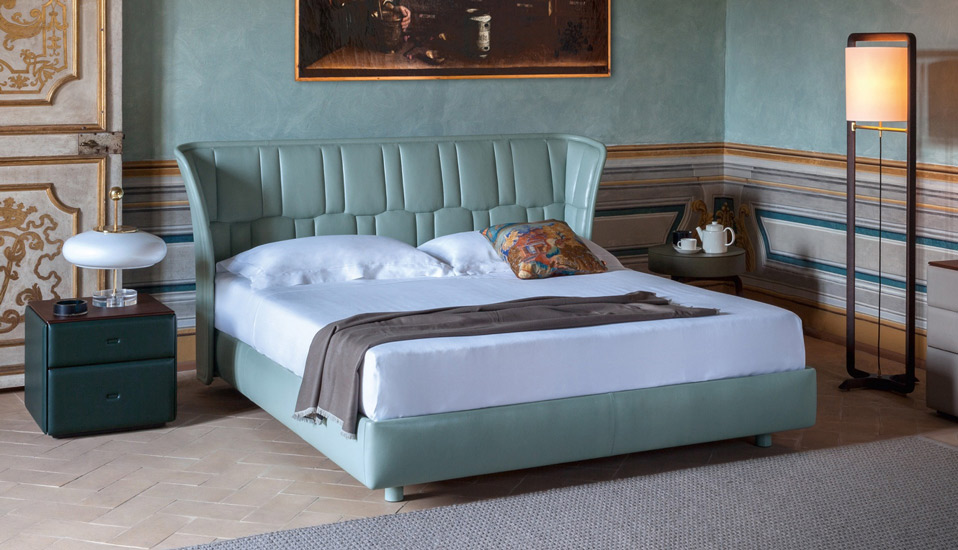 The brand has teamed up with various designers to create luxurious items in its latest collection. The stunning Lola Darling bed is Roberto Lazzeroni's modern interpretation of the iconic Poltrona Frau capitonné. Meanwhile, Roberto Lazzeroni has crafted the Ginger chair, a saddle-leather and leather shell with clean, simple and comfortable forms.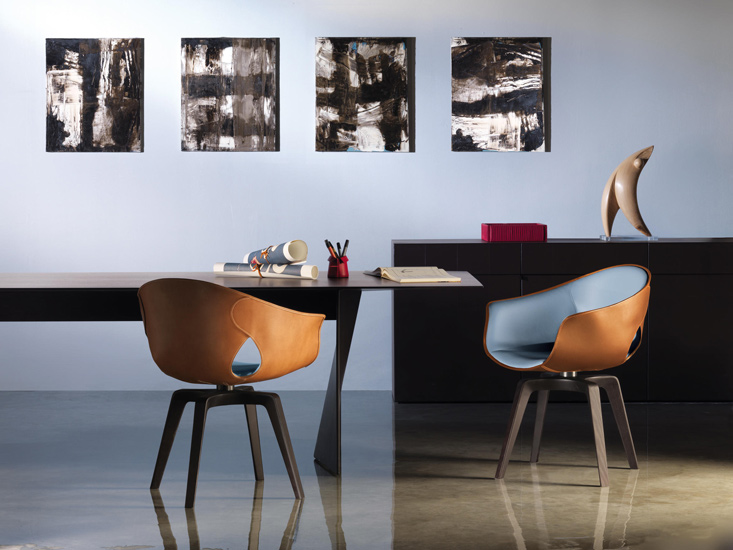 The Best Luxury Furniture Sydney has to Offer
Boffi
For over 80 years Boffi has expressed the changes in taste and technologies when it comes to kitchens and bathrooms, making it synonymous with innovation and design worldwide. To demonstrate, Italian architect and the brand's current creative director Piero Lissoni recently unveiled Antibes System, a wall-mounted or freestanding shelving unit characterised by its airy, open back.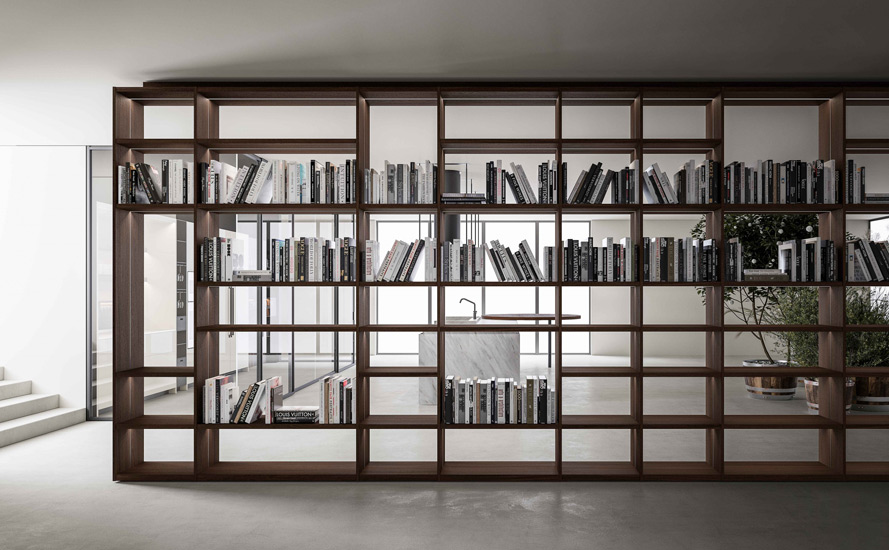 Lissoni created the system with the brand's research and development department, opting for an adaptable design suitable for a multitude of scenarios. Units can be installed as room dividers or even on top of kitchen worktops for storage of pots, pans and other necessary items.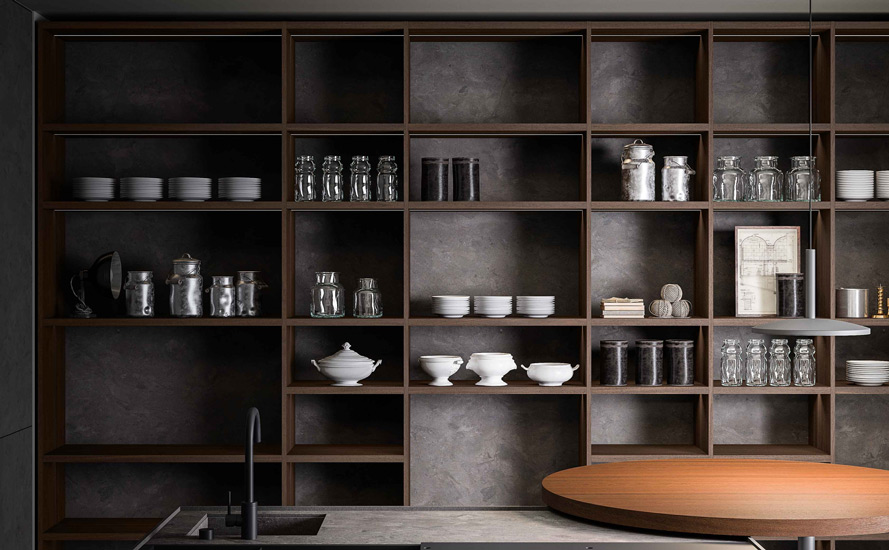 Moroso
Since 1952, Moroso has worked in close collaboration with the world's most talented designers to produce luxury sofas and seating. Today it continues to create unique products that draw from industrial design, contemporary art, and fashion.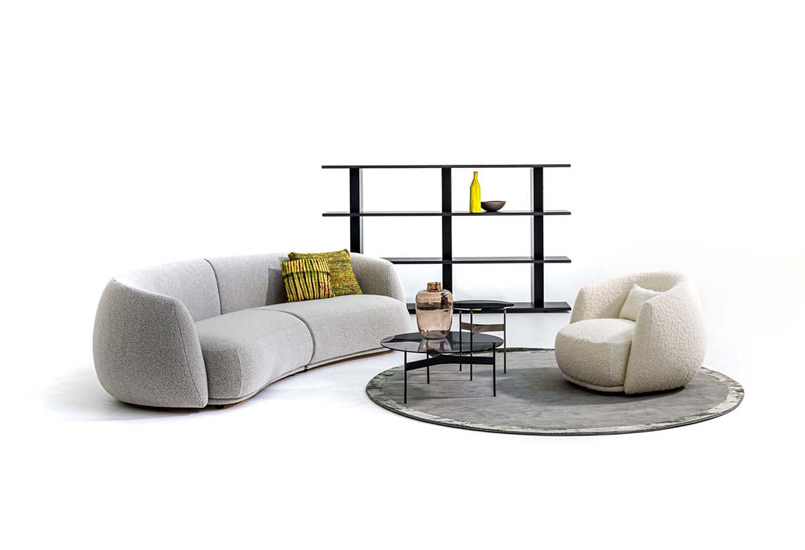 In the Pacific collection designed by Patricia Urquiola, hard edges are replaced with soft shapes and enveloping forms. The soft, woolly upholstery was chosen to give an extraordinarily tactile experience, with a choice of sophisticated boucle, plush wool or luxurious velvet. It's the perfect continuation from Ruff armchair, Urquiola's experimentation with binary geometry to combine the seat parts with the backrest.
Arflex
Italian furniture brand Arflex is renowned for its innovative approach and exploration of new technologies. The firm continues to engage emerging designers and celebrate artisan culture, collaborating recently with Claesson Koivisto Rune on Bel Air, a linear and modular sofa, characterized by simple and sober elegance.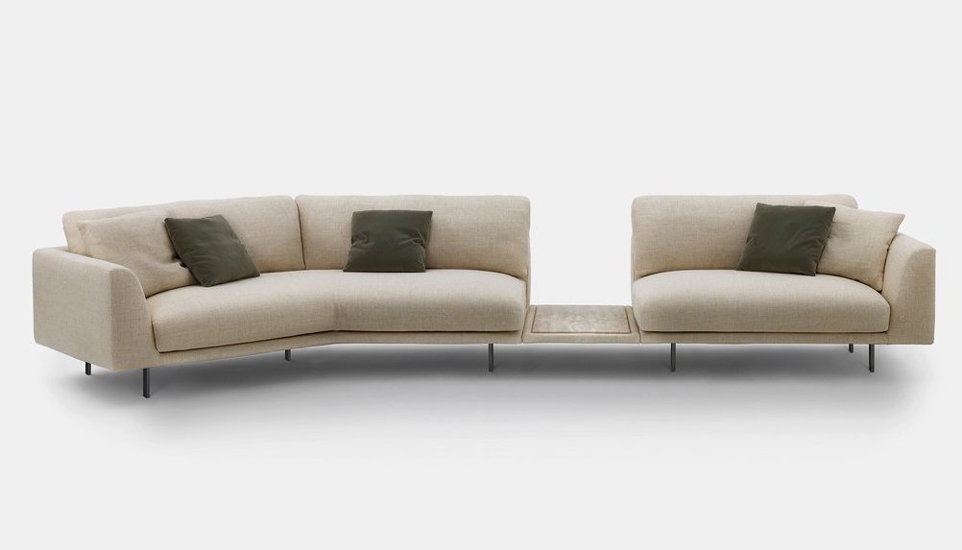 The brand has also tapped the talent of Luca Nichetto in its most current collection. The Italian designer employs soft and sinuous lines to create Suppli, an inviting and elegant armchair supported by slender metal legs.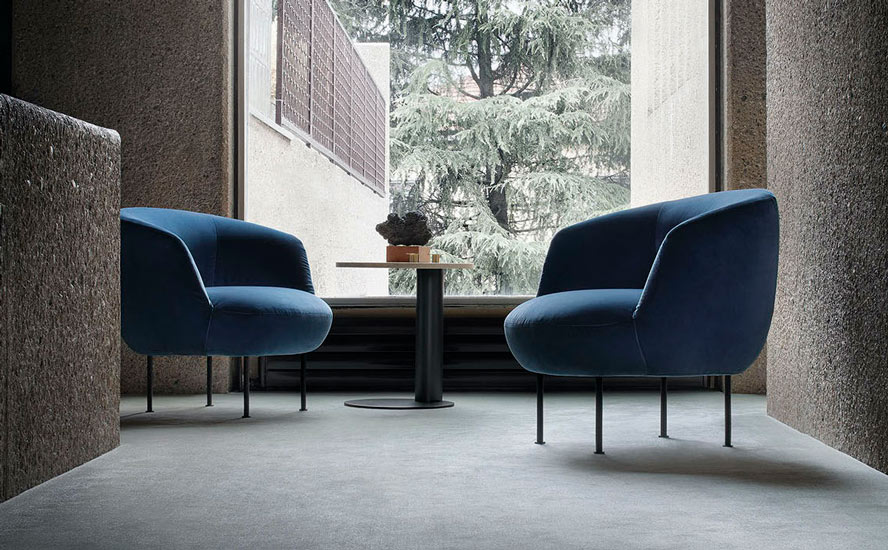 Fiam Italia
Using advanced technology and partnering with top international designers, FIAM is a leader in the design industry known for being the first company to produce furniture pieces in curved glass.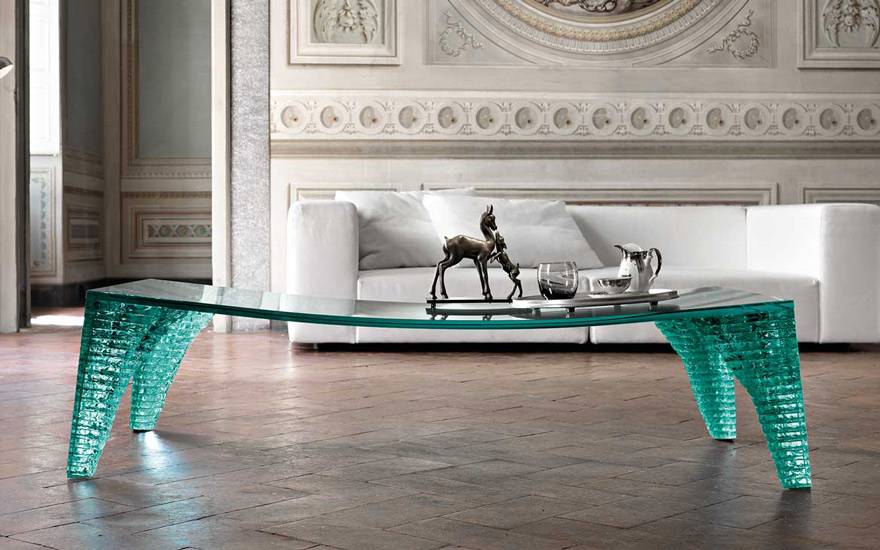 One of the company's most legendary productions is Atlas by Danny Lane exploring new techniques for shaping glass, which features layers of straight and curved glass sculpted entirely by hand. Another is Lakes, a fused glass coffee table designed by Studio Klass.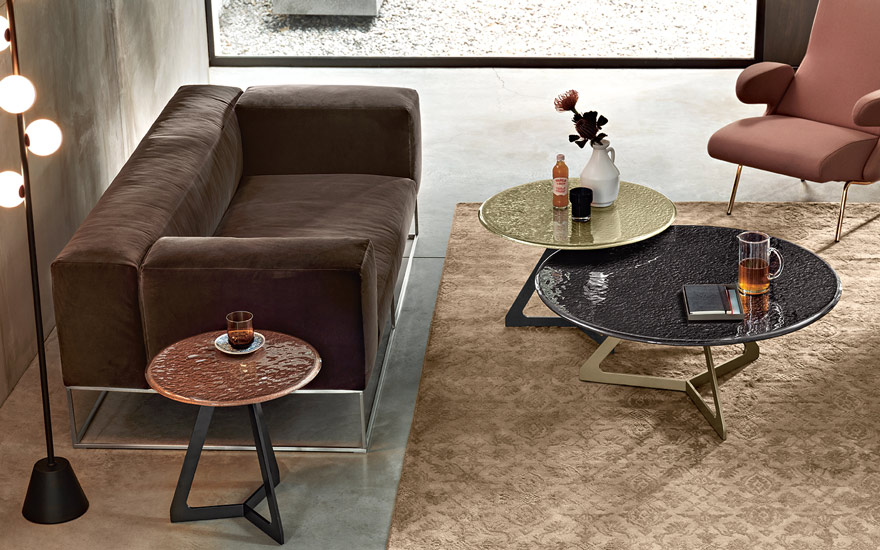 Flexform
Finally, in our list of the best luxury furniture in Sydney is Flexform, whose catalog offers high-quality modular sofas, ranging from linear solutions to the classic sofa with chaise longue. Among its most recent proposals is the Ansel sofa, designed by architect Antonio Citterio for the Flexform Outdoor collection, distinguished by it's iroko wood structure that unexpectedly fits into a stainless steel base.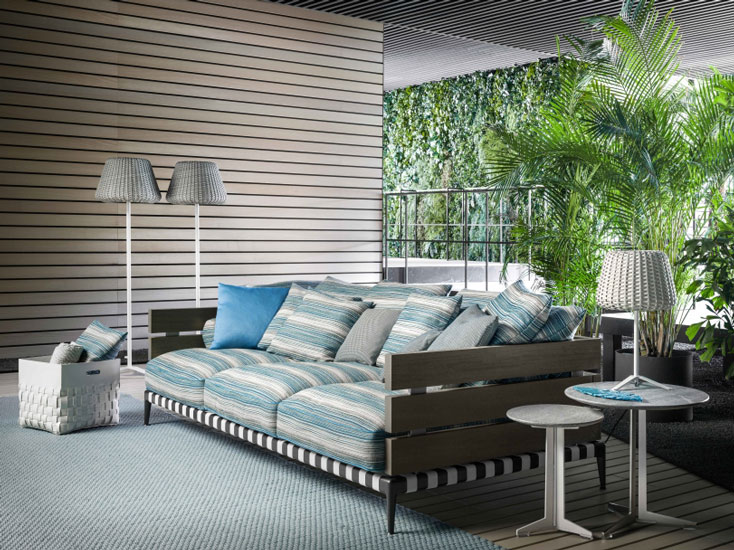 Not limited to seating solutions, Flexform's collection also includes coffee and dining tables, like Pico, which blends a clear sense of visual lightness and dynamism. Cast aluminum legs taper from top to bottom to create a sense of fluidity beneath a rounded top made from various types of marble or wooden veneers.
Inspired by the Italian furniture Sydney has to offer?
As well as mapping the best Italian furniture, we have put together a list of the best interior designers in Sydney so you can discover the ways iconic pieces can be used to create the perfect project. 
If you need a little more guidance, our online interior design service is available to access from wherever you are. Our team of Italian interior designers are experts in managing high-end projects. We can also advise on Italian custom furniture to help you realise your vision, taking care of the delivery and installation of any new furniture directly to your home. 
If you can't find what you are looking for in Sydney, we can organise a tailored shopping tour on the ground in Italy, where you can immerse yourself in the quality of design that's Made in Italy. While you're there, stay in one of Italy's best design hotels, which we've also taken the time to curate for you too.
Your unique Interior Design Project developed by Italian Professionals.
Discover and shop Made in Italy while living the Italian lifestyle in Milano.