Bespoke Italian Design by Boffi
Posted on 21 December in Travel & Design
Kitchen Design, International Travel, Italian Showroom
If you are searching for unique, bespoke designs for your bathroom or kitchen, look no further. Boffi has it all. This Italian brand will help to simplify your life and style your interiors with tailor-made kitchens, bathrooms, and storage systems. It is a staple for interior designers and design lovers. No matter the size of your living spaces, their products will adapt to your preferences with customizable features. Follow along as we discover the history of Boffi and highlight their kitchen & bathroom designs and products.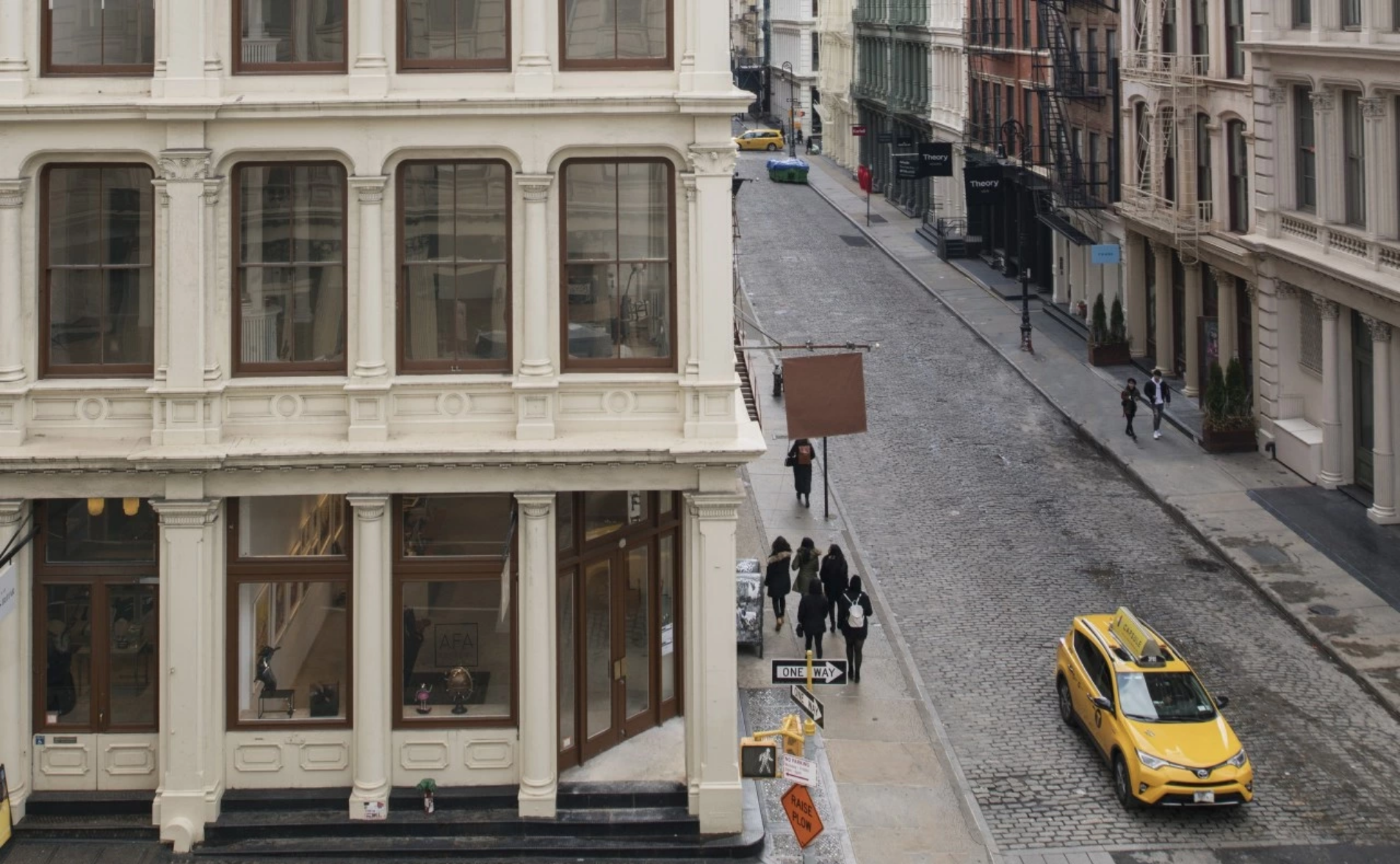 Boffi Soho New York
Boffi Soho New York opened in 2000, bringing high-end Italian design to the American market. Boffi kitchen designs and bathrooms are available, as well as some furniture and lifestyle concepts for your home interiors. The showroom has a gallery ambience, which displays each collection or product in the best possible light. The cities of New York and Miami have brought great opportunities for Italian and European luxury brands looking to expand their craft abroad through showrooms and residential developments looking for a greater level of quality and design. See how the Boffi Soho in New York can inspire you and your home interiors.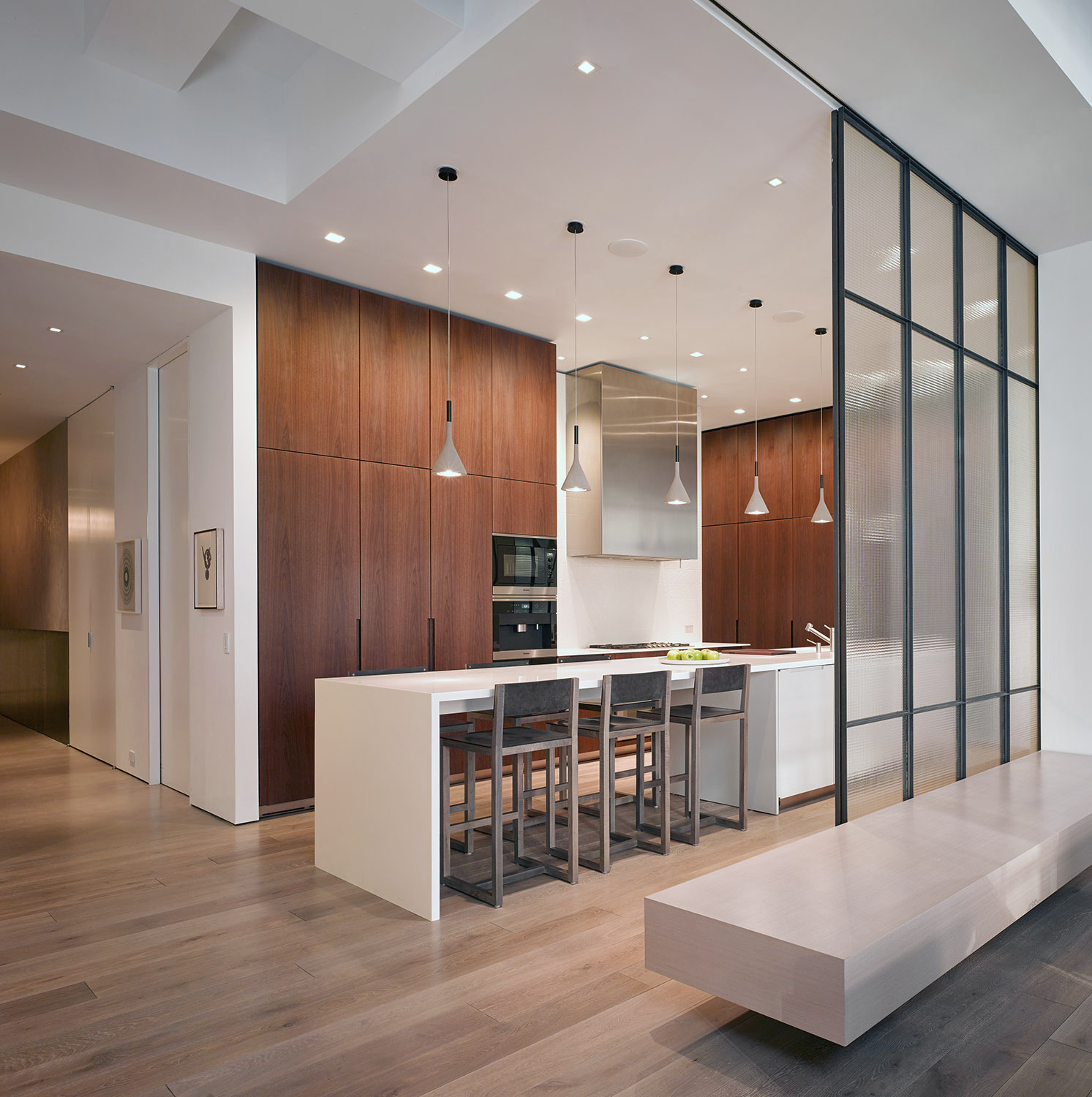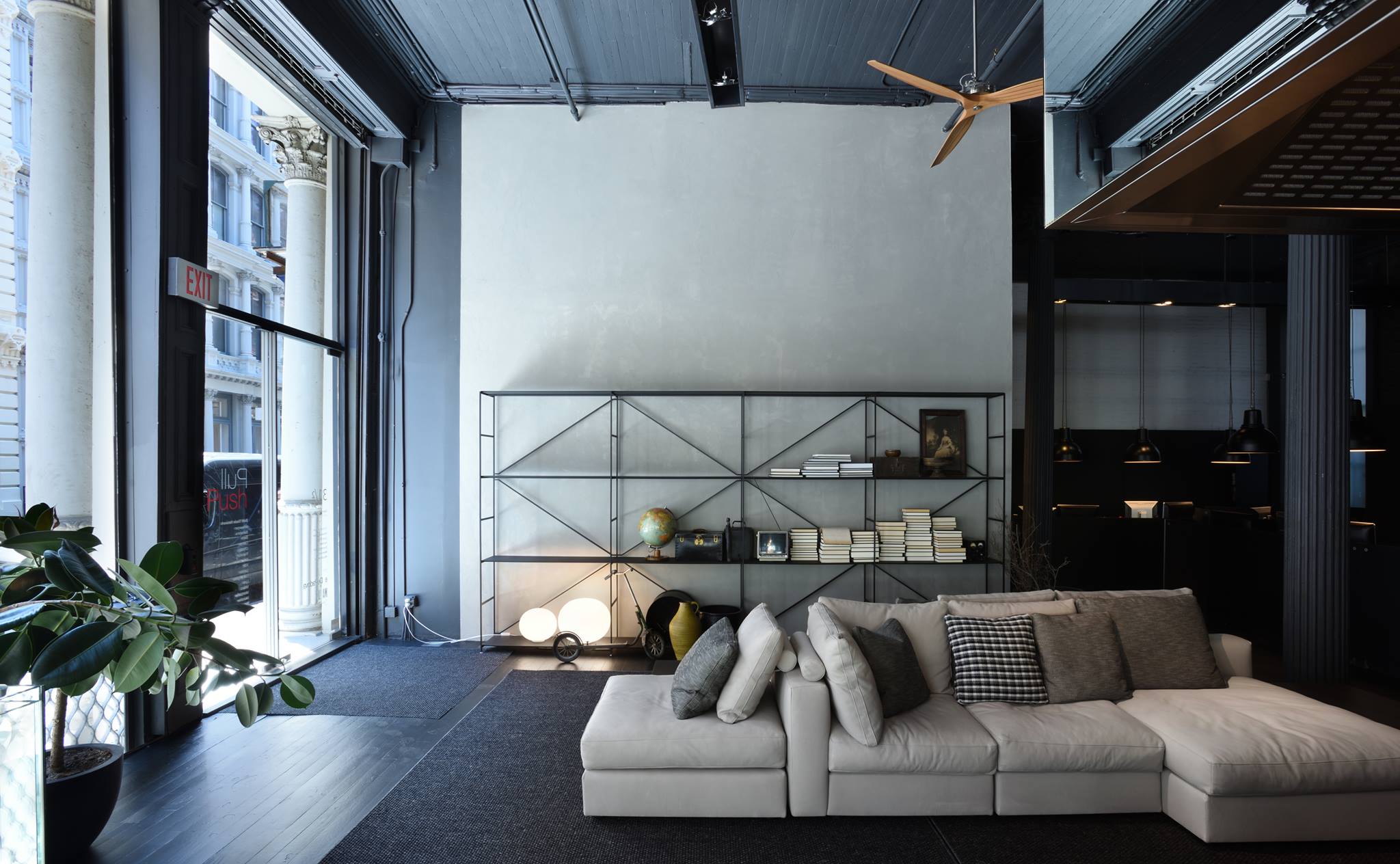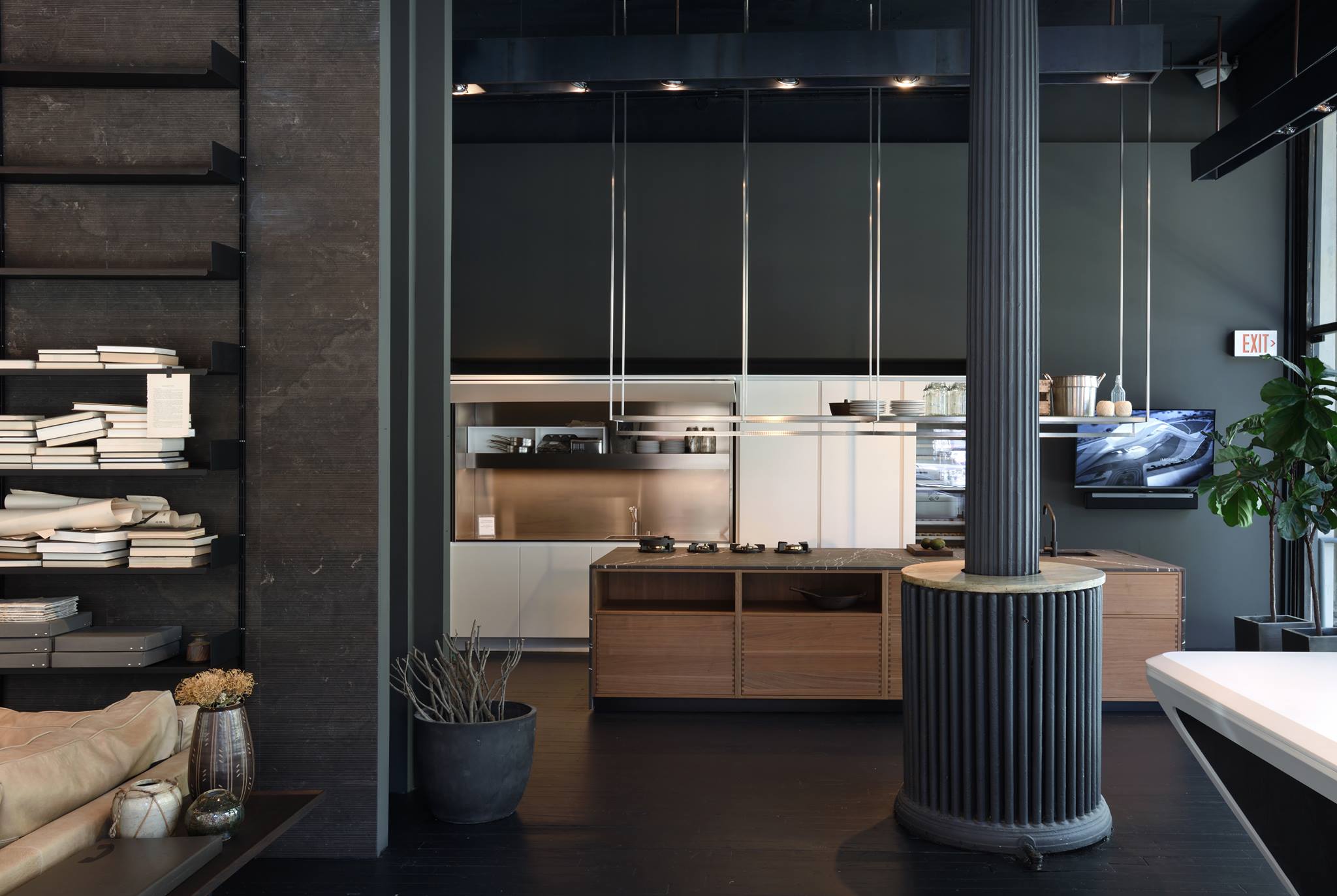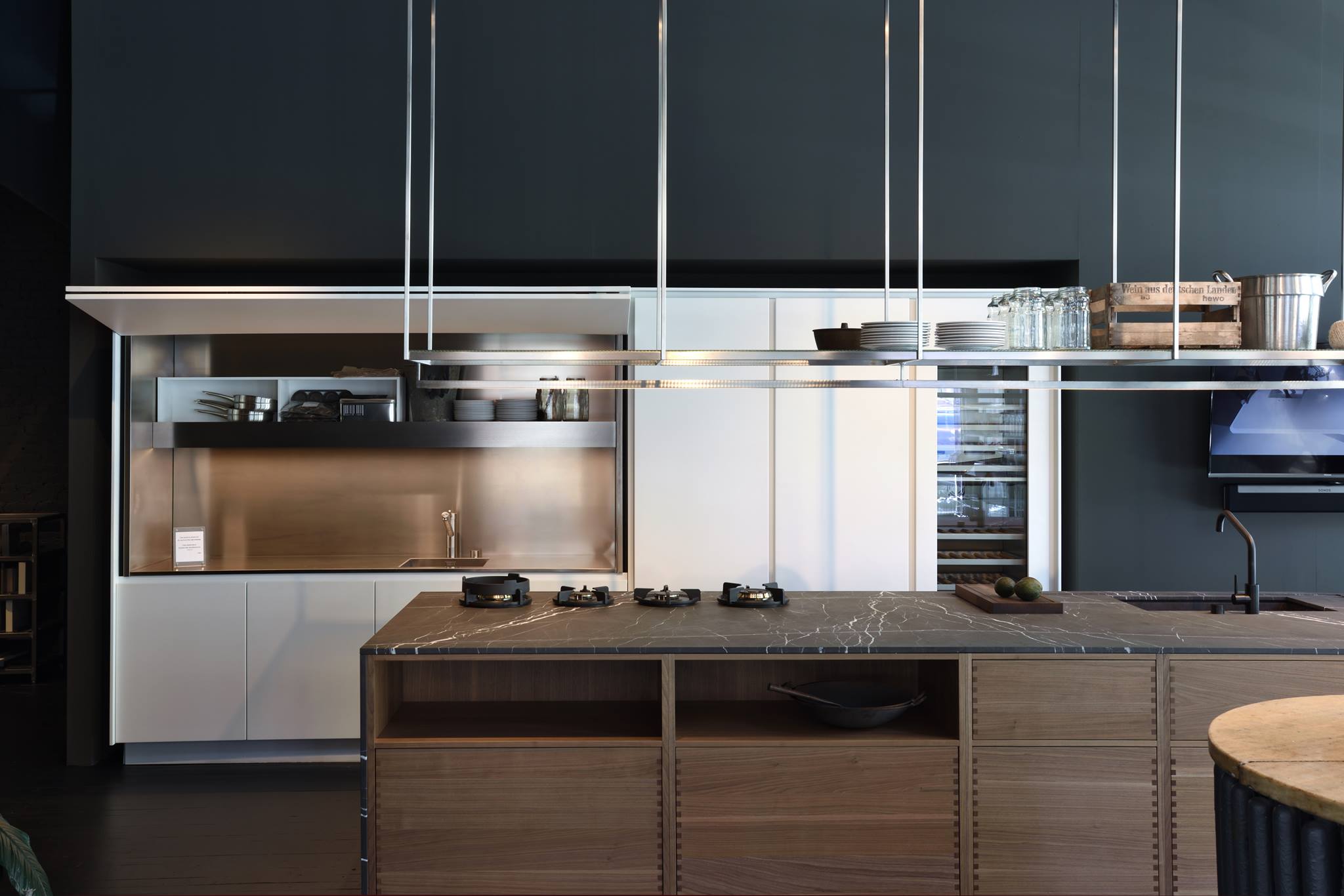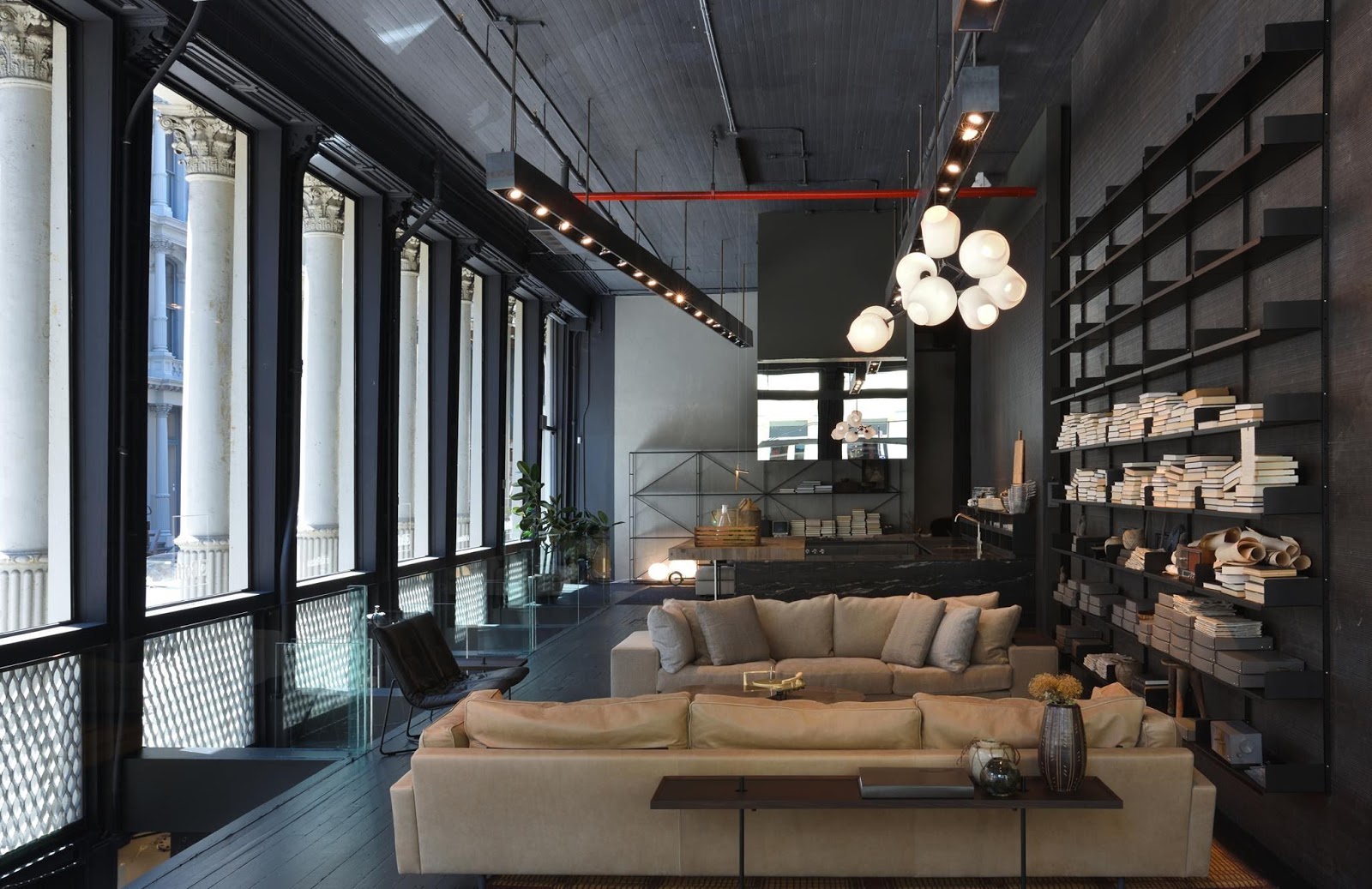 Boffi celebrated its 80th anniversary in 2014. The following year, they acquired furniture company De Padova, though both brands maintain their individual identities. De Padova furniture has been featured at Boffi Soho in New York, though the sister brand recently opened their first showroom stateside, blocks away on the same Soho Street.

High-End Interior Design Projects
If you are looking for Made in Italy inspiration for home interiors in New York City, consult Esperiri. We are a team of design professionals who are extremely knowledgeable about Italian brands, furniture, and showrooms. Let the Boffi Soho showroom inspire you. Then, travel to the epicenter of Italian design: Milan! Esperiri will guide you on a Furniture Shopping Tour focusing on your individual needs for your kitchen, bathroom, and any interior spaces.
Made in Italy by Boffi
Piero Boffi founded this craftsman-led kitchen furniture company in 1934. His sons Dino, Paolo, and Pier Ugo developed the company with additional technologies while maintaining their father's mission. Boffi has built its reputation on foundations of creativity, craftsmanship, and sustainability. They have focused on contemporary interior solutions, offering modern innovation for kitchens, bathroom, as well as wardrobes.
Architects and designers such as Luigi Massoni, Antonio Citterio, and Piero Lissoni have given wisdom through artistic direction, which has allowed the business to flourish in design and remain internationally relevant. The company's success brought the move to open flagship stores in many major cities such as Paris, Copenhagen, and of course New York.
Boffi Kitchen Design
Maximize your kitchen space with the efficiency and elegance of Italian design as produced by Boffi. Their innovative ideas bring functionality and beauty to the table. There's plenty to browse if you are looking for unique faucets, light fixtures, cabinets, or countertops. Boffi kitchen designs will bring all of the necessary features to make your home feel luxurious.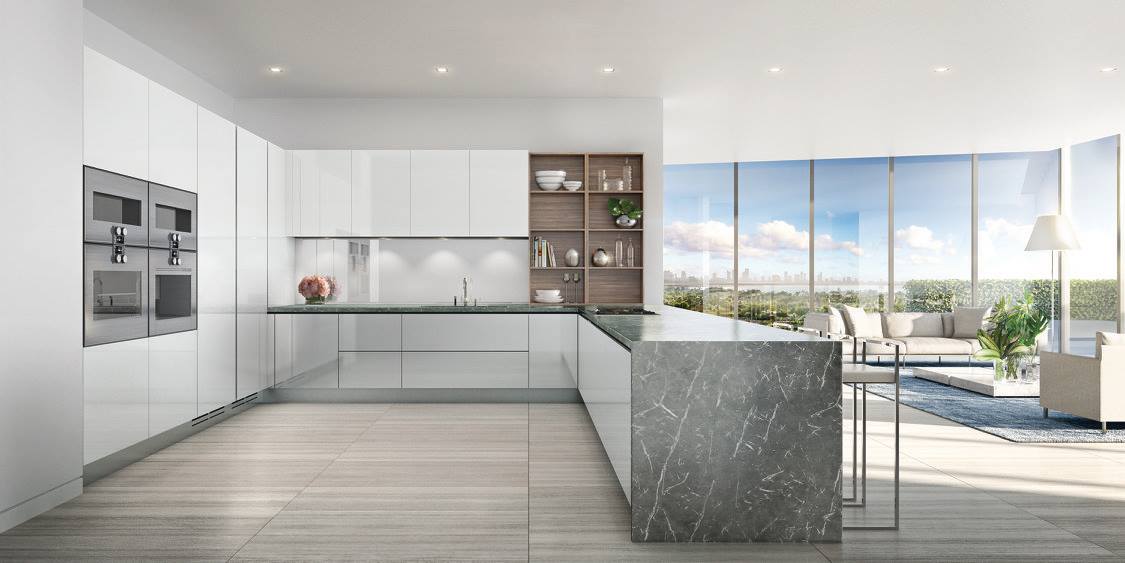 Photo Credit: Scott Frances – Zaha Hadid 'Cove' kitchen at 520 W 28th St. in New York

Boffi Luxury Kitchen Design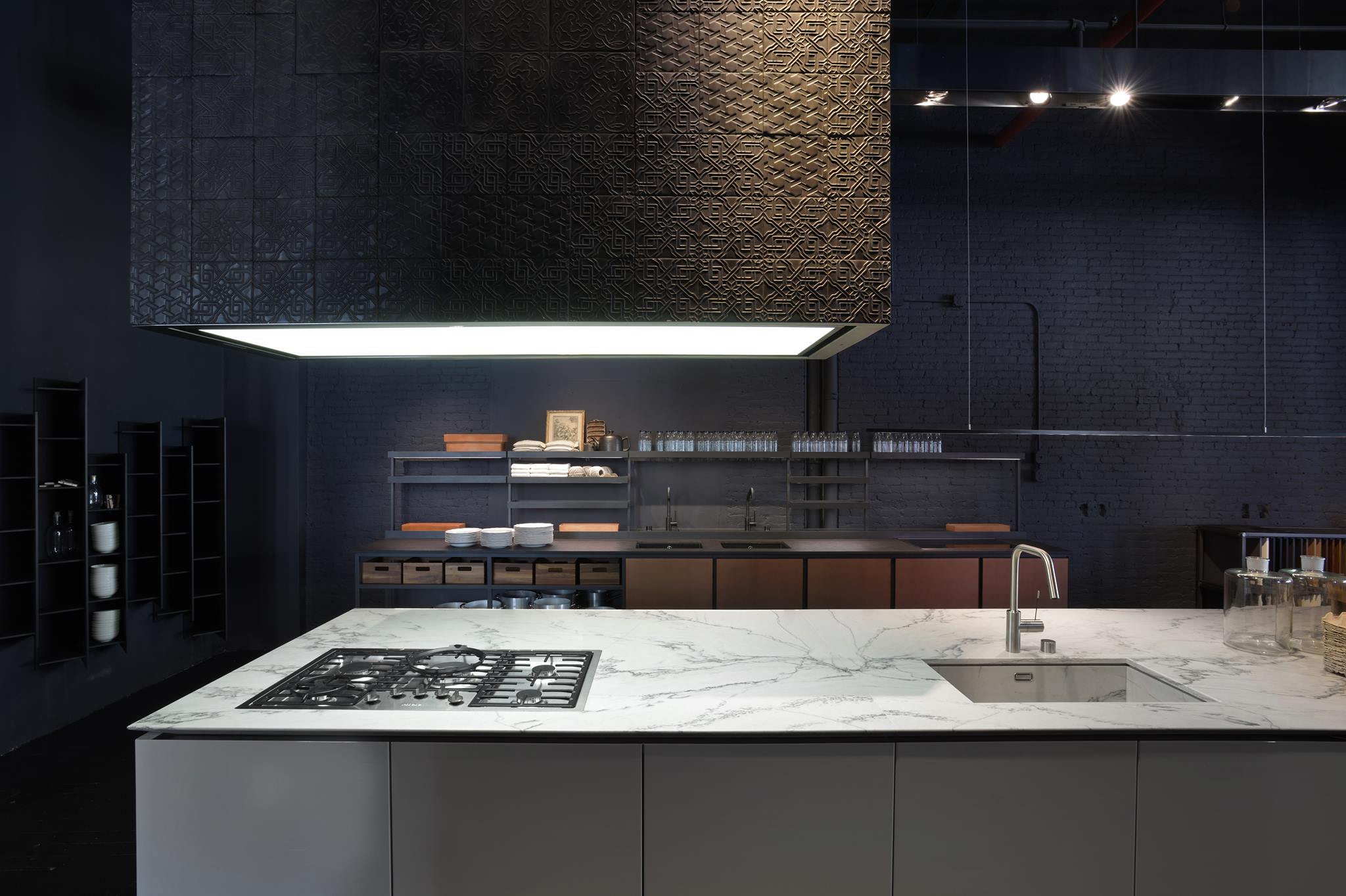 Boffi Bathroom Design
Whether you want your bathroom to feel like a relaxing spa or need a one-off piece, such as a free-standing tub, to complete your project, Boffi designs will deliver with Italian flair.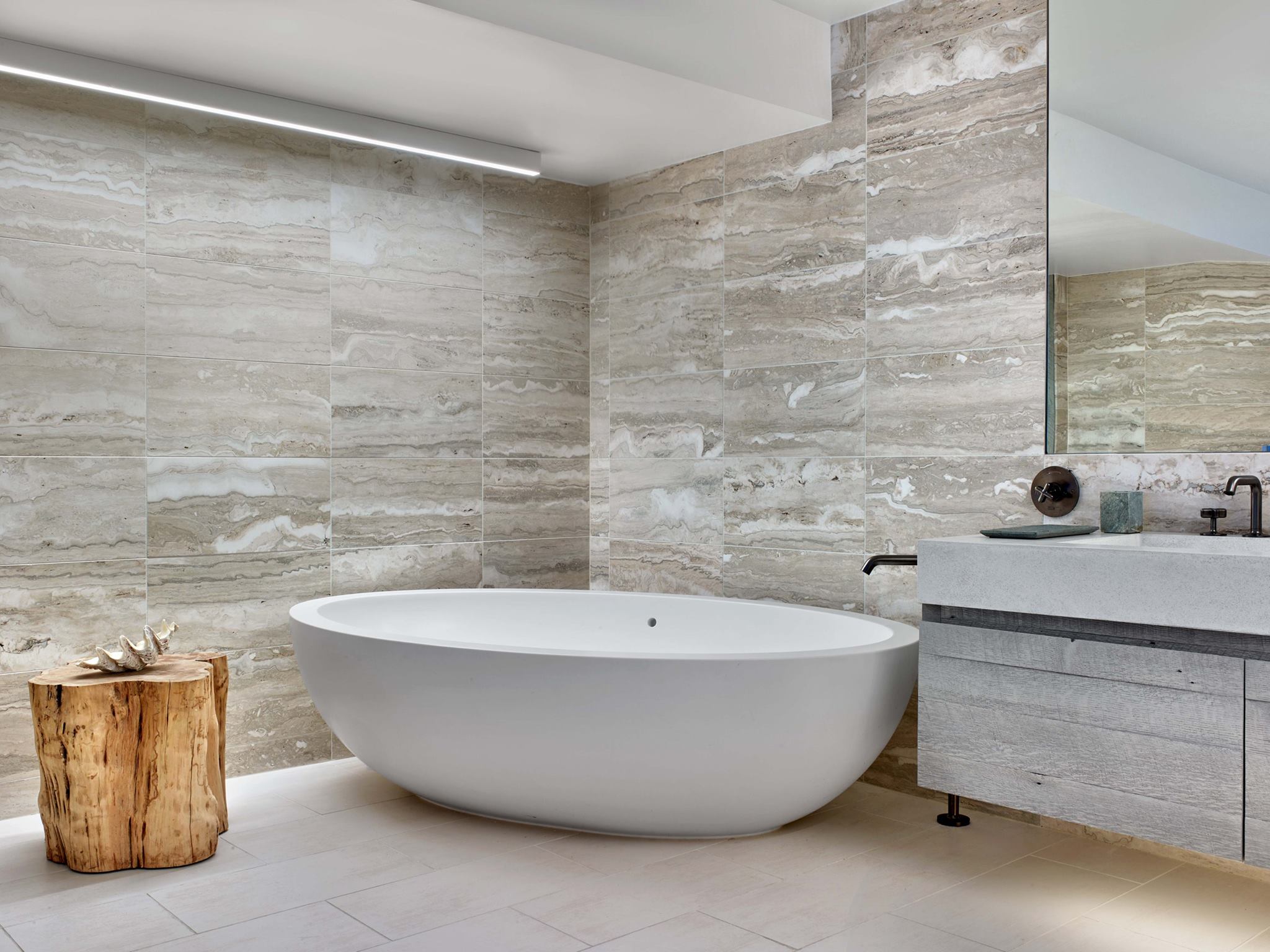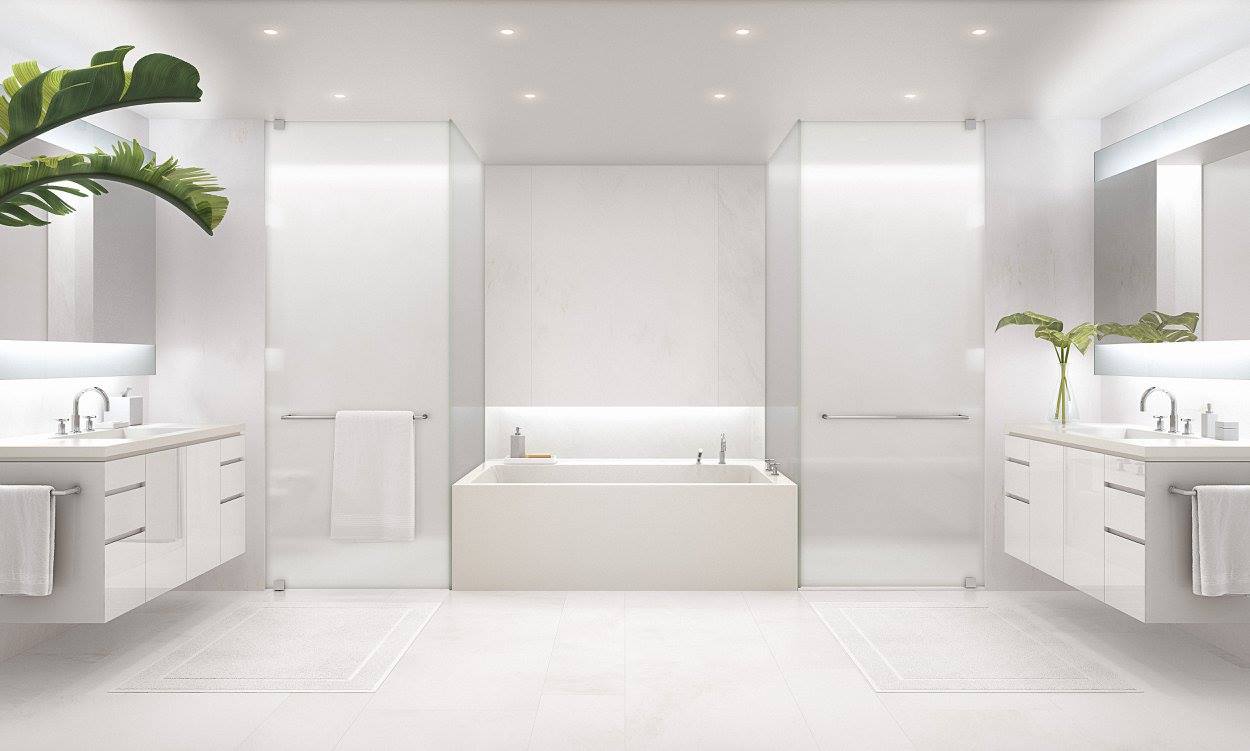 Boffi Bathroom Design at Miami Beach's Ritz-Carlton Residences

Boffi and Zaha Hadid Bathroom Design at 520 W 28th St.
Featured Products by Boffi
The company has remained at the top of its game through collaborations with the most internationally acclaimed architects and designers. Here are three examples by renowned designers Zaha Hadid, Keiji Takeuchi, and Piero Lissoni.
1/ Cove Kitchen
The Cove monobloc kitchen design was presented by Zaha Hadid Design for Boffi in 2017 for the Zaha Hadid Residences at 520 West 28th St. The signature lines and curves of Hadid's piece showcase the solid form and void space, the latter being useful for kitchen stools. Both elements of function and façade are customizable. The Cove Kitchen was awarded the Elle Decor International Design Award (EDIDA) in the kitchen category and also won the Muuuz International Award in Kitchen & Bath in 2017.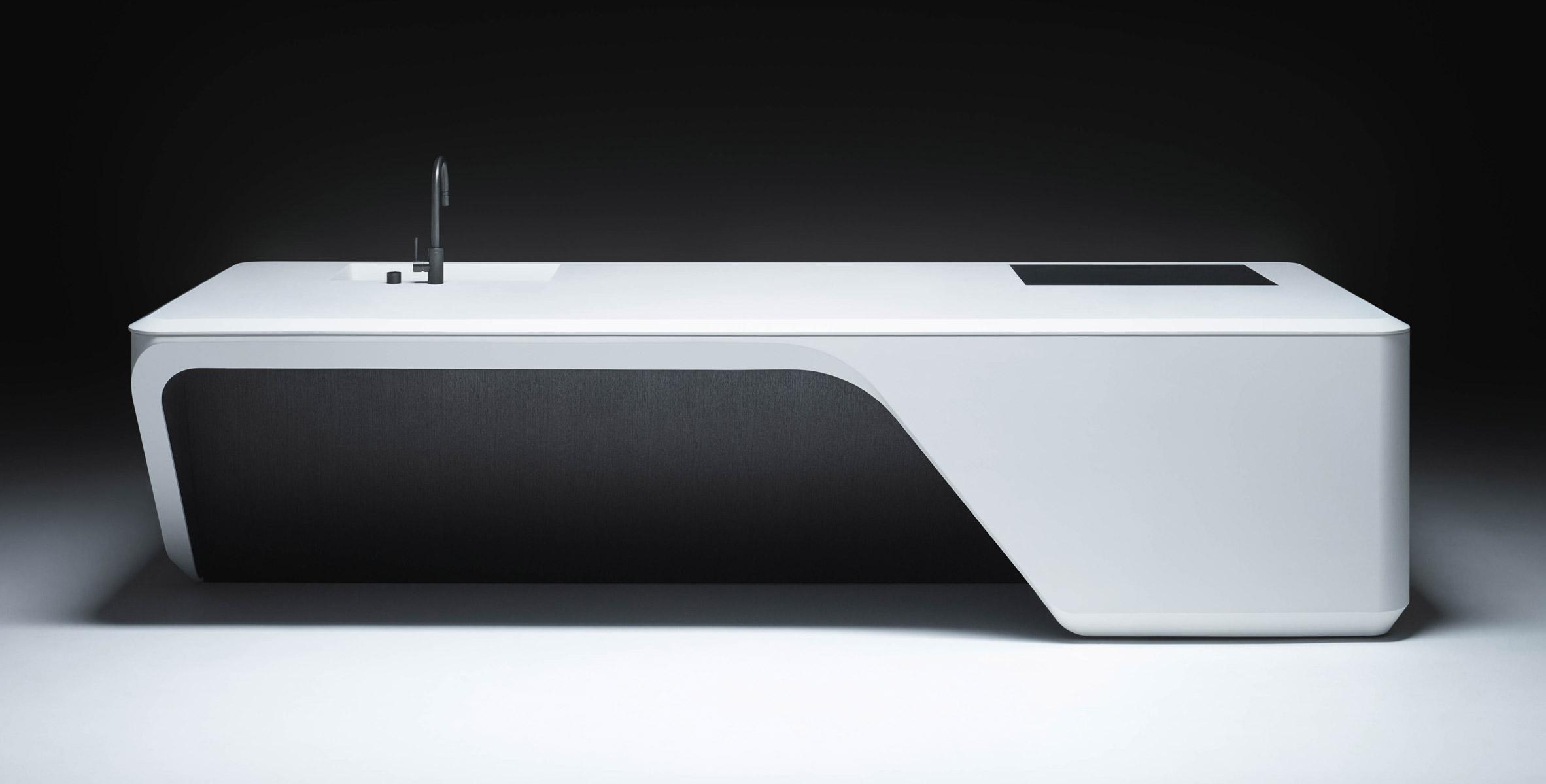 2/ Floe Washbasin
The Floe washbasin was designed by Keiji Takeuchi for Boffi in 2018. The simplicity provides the functionality and material to shine. Available in either single or double basin, with top slab options of white Carrara marble, Crema d'Orcia, Pietra d'Avola, or Gris du Marais.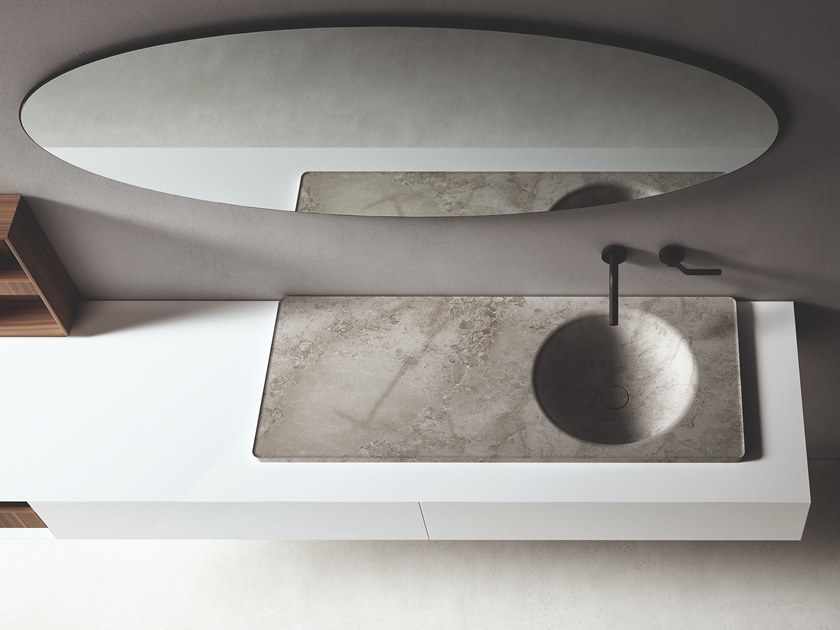 3/ Antibes Storage System
The luxurious Antibes storage system by Piero Lissoni wardrobe was launched at Milan Design Week 2015. The Antibes offers both storage and remarkable style, that can be adjusted to fit your specifications and is available as a traditional or walk-in wardrobe. Make this wardrobe your own wit three choices in finishes and a variety of internal accessories.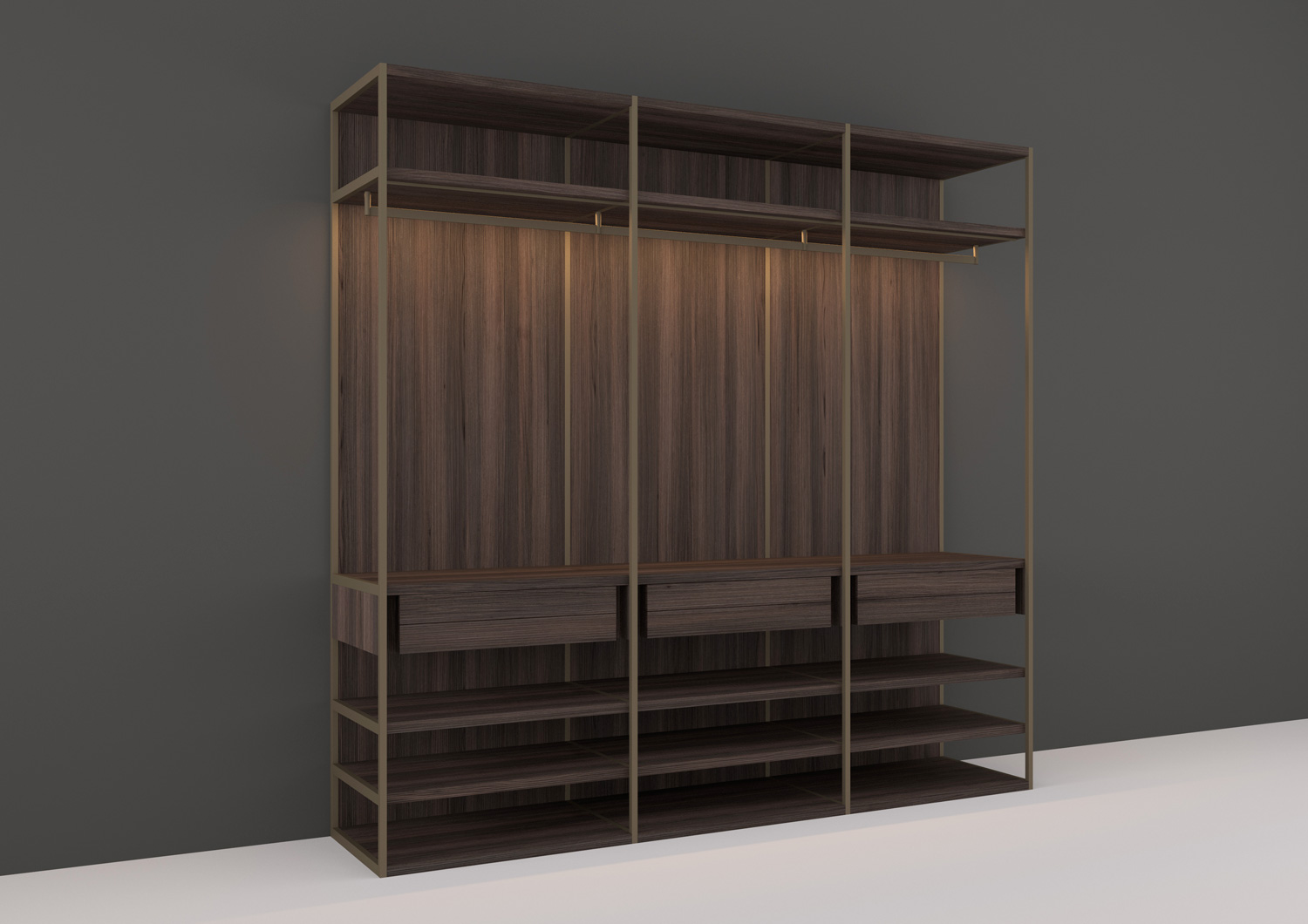 Antibes Storage System

Antibes Storage System
Read more Travel & Design articles:
Are you inspired by the Boffi kitchen and bathroom designs? Stay tuned and travel along as we continue exploring and celebrating Italian Design around the globe. Don't forget to visit the Boffi Solferino flagship showroom in Milan and register for a custom Furniture Shopping Tour, detailed to your preferences and interior needs, curated by Esperiri.
Shop, experience, and discover designer Italian kitchens, bathrooms, and more with Esperiri!