How to Buy Italian Furniture Online
Posted on 11 March in Italian Furniture Online
Italian Design, Made in Italy, Esperiri Milano
This guide will show you how to buy Italian furniture online. The process includes several clear and simple steps. Of course, the exact process will depend on the type of interior project you have. If you are searching for a one-off furniture piece, we can help to deliver Made in Italy to your door. Perhaps you're planning to furnish an entire residential or commercial property. Either way, Esperiri has a customizable service just for you. By utilizing the perspective and knowledge of our design experts, you will be assured an easy and efficient experience.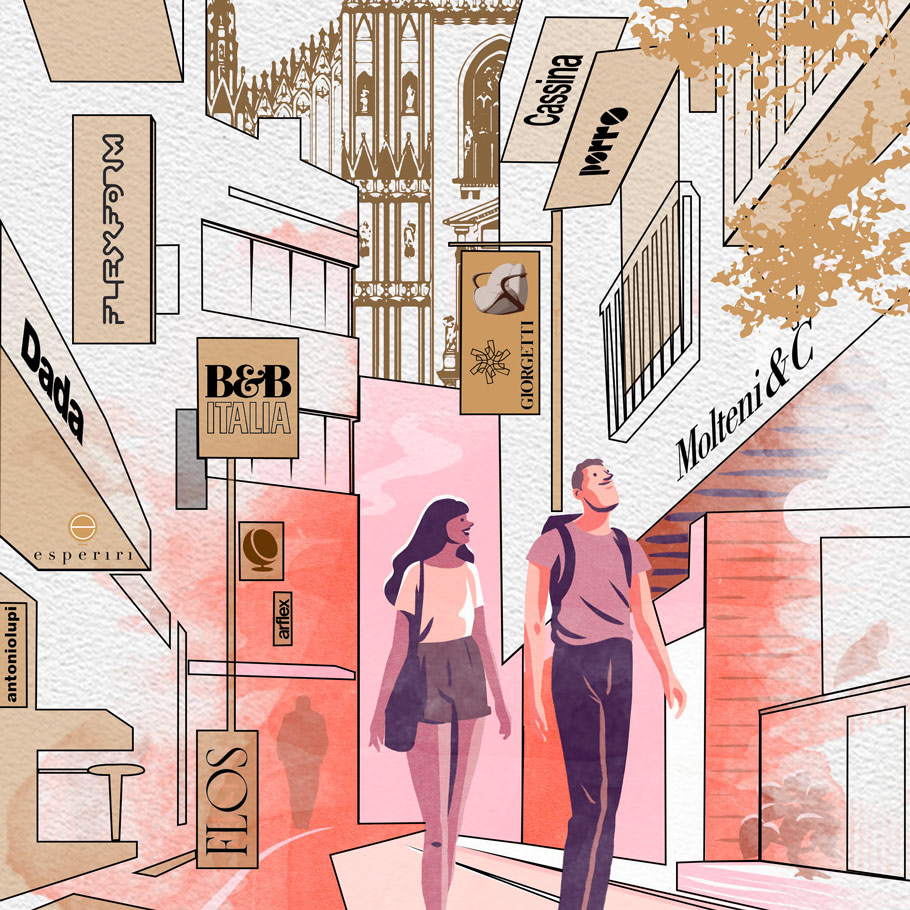 In order to buy Italian furniture online, it's necessary to understand the process and the importance of consulting professionals. Simply purchasing Italian furniture online does not result in a desired ambience. Careful consideration from architects and interior designers will prove fundamental to ensure the best options for your particular needs and tastes.
Buy Italian Furniture Online: the Process
Step 1: Discover Your Design Style
The first step to buy Italian furniture online is sharing your personal plan and discovering your design and style preferences. You can get started on this today by completing our Home Decor Style Questionnaire. You may even send photos of inspiration from your Pinterest page.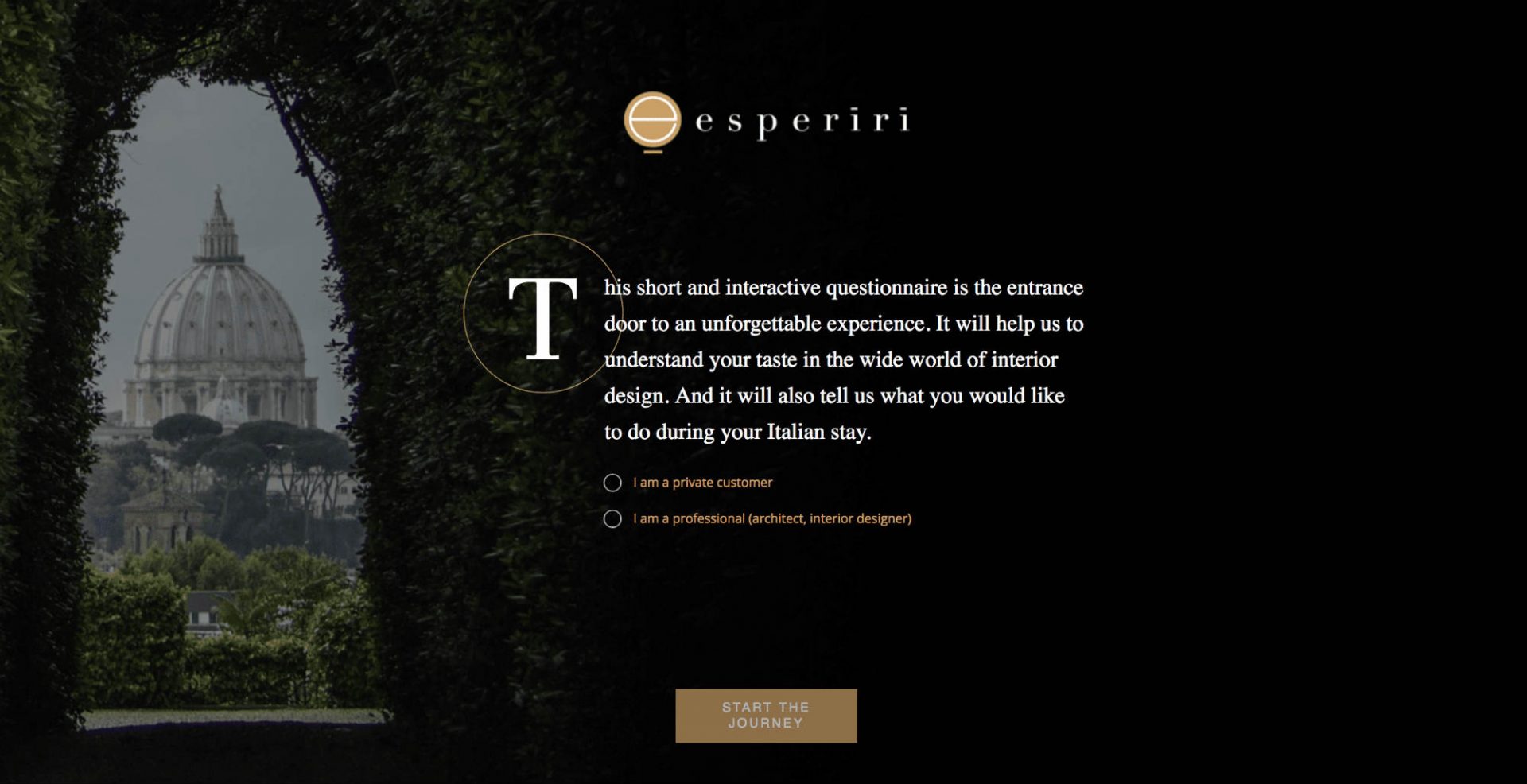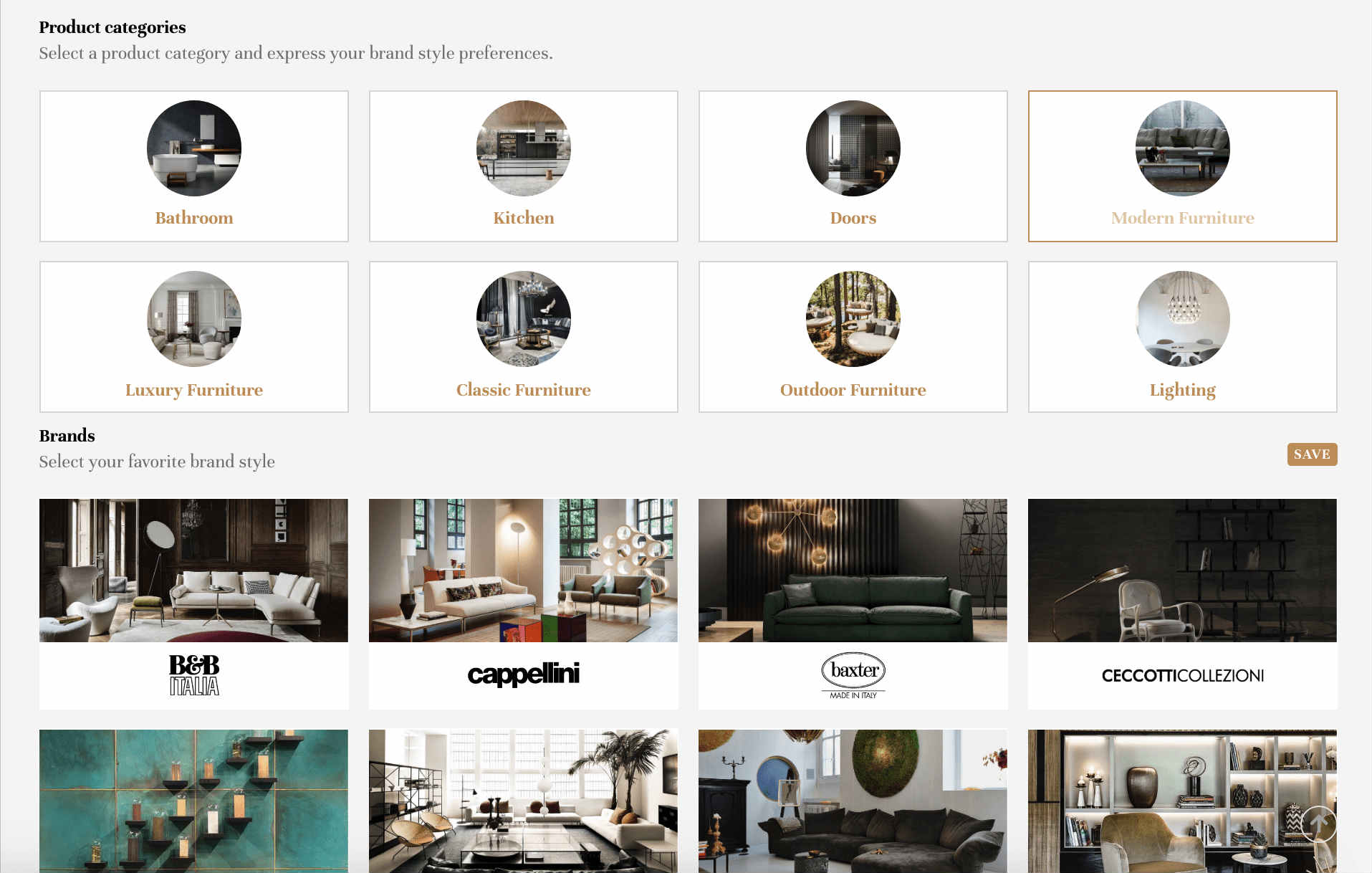 Step 2: Prepare & Share Your Interior Project
Next, our interior designers and architects will prepare and share the project with you. Our designers are based in Milan, where the research & development phase of each interior design project can take advantage of a continuous process of knowledge sharing on the latest trends of the Italian Design Industry.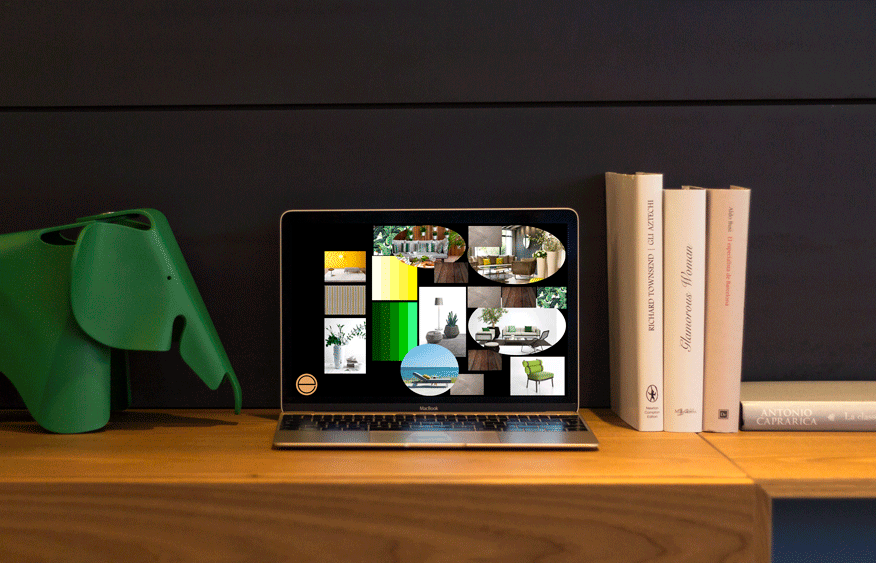 Step 3: Review & Revise
After you've received the plan for your project, you can consult over the phone or share feedback online. Our design team will make alterations based on the feedback received. We will edit and adjust until you are completely satisfied with the final results. Once you have exactly what you want, we await your confirmation of the project.

Step 4: Sample Box
The next step is the arrival of a sample box. This is a fun part for anyone who loves textures and materials. Of course, not everything can be done online. You'll want to feel the materials for your kitchen counters or living room sofa beforehand to choose what feels right to you. The sample box is our simple solution to bring these options to you, no matter where you are. The boxes will contain a curated selection of materials and finishings for you and your family to consider. We will offer our opinion as well as remain open to your instinct regarding your home interiors.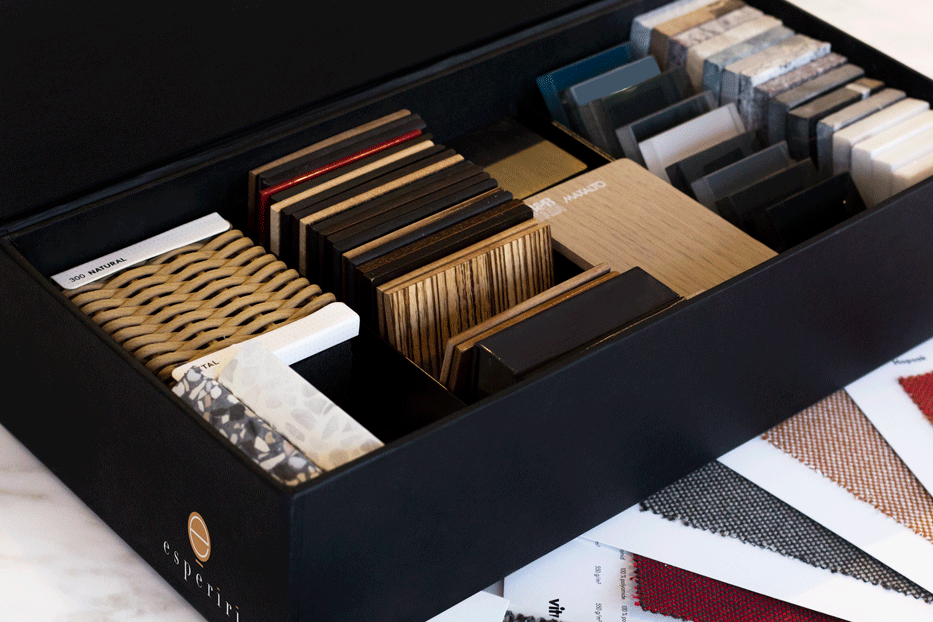 Step 5: Site Surveying
For projects where made-to-measure furniture solutions are to be provided, we will be eager to schedule one or more site surveys to take precise measurements before sending everything to production!
Step 6: Made in Italy Arrives
Finally, we will ship your furniture and manage the installation process so you don't have to lift a finger. Your Italian design furniture will be ready for you to enjoy. Share the story of your unique Made in Italy interiors with family and friends.

However, the fun doesn't need to end here. If you select our Home Personal Shopping Tour service, you can also experience Italian design by traveling to Italy! We will design everything for you online before your arrival. You can discover the artisanal traditions and visit showrooms to refine your knowledge and appreciation of Italian design furniture. Several of our options are closed to the public, so you need an industry insider to arrange your visit.
After experiencing the design district region north of Milano, extend your stay for a serene weekend on Lake Como. Our expert suggestions will help you embrace la dolce vita and really live the Italian lifestyle.
Italian Furniture Prices
The furniture industry prices are not always visible and transparent unless you have an authority you can count on. While there is price visibility online, there can be issues with authenticity of the products and it isn't as easy to customize the product with your ideal finishings. Our services will offer clarity and assure your satisfaction as our customer.
If you choose to work with Esperiri, we will assure you the best Italian furniture prices. The savings you'll receive by buying through Esperiri will repay the cost of your travel to Italy. If you choose to buy in your local market, you will be paying a higher cost and not have the experience of the luxurious Italian lifestyle.
Esperiri Delivers Made in Italy
If you are considering buying Italian furniture online, why not first consult our local design experts for a customizable, designer Italian Furniture Shopping Tour? By choosing this service, Esperiri will be your guide to all that Milano has to offer, from Made in Italy designer furniture brands and chic restaurants to exclusive experiences and events. Read more about Home Design Online if you're interested.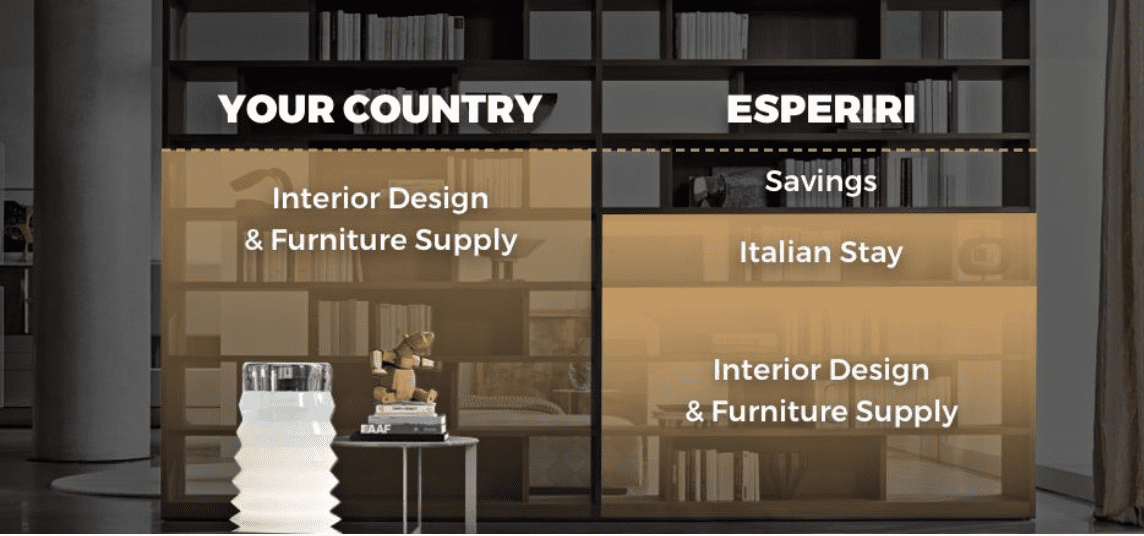 We will assure the best market prices for all Italian furniture, provide information, and cover all aspects of the logistical details to transport your selections to your home. You won't have to worry about ordering, shipping, or assembly with our easy and efficient services. Contact us today for tour and project quotes!
Your unique Interior Design Project developed by Italian Professionals.
Discover and shop Made in Italy while living the Italian lifestyle in Milano.