5VIE Art + Design District Milan Design Week Preview
Posted on 18 March in Milan Design Guide
Esperiri Milano, Milan Design Week, Fuorisalone Milano, 5VIE Design District, MDW19
Regular visitors to Salone del Mobile know the drill. Those who haven't yet been initiated will be welcomed into the largest and most important international design event of the year. We're here to share a preview of what to expect at Milan Design Week 2019.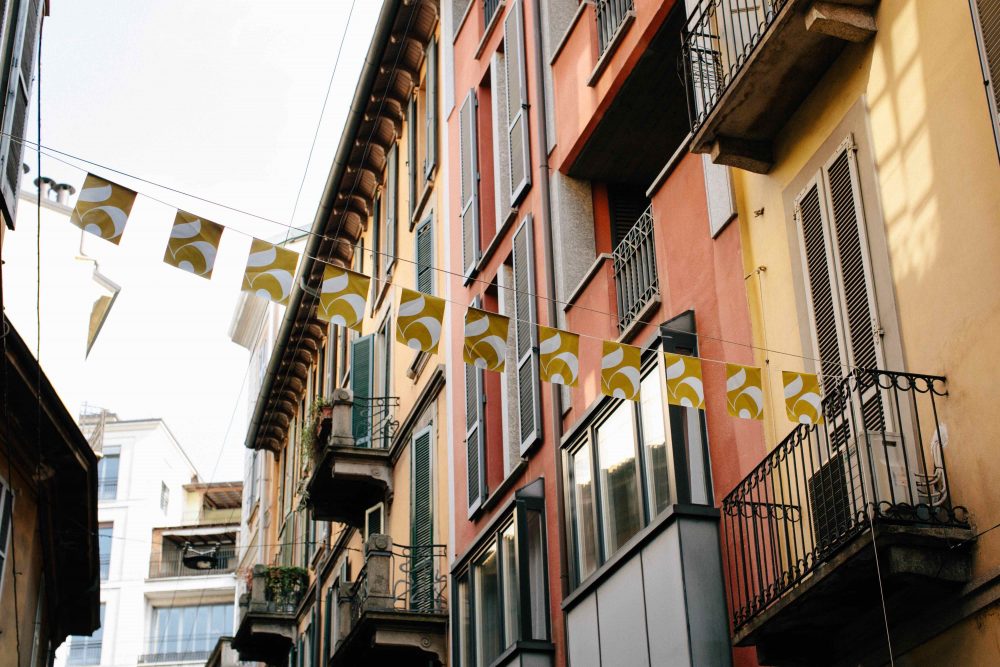 5VIE Design District
5VIE Design District is one of the newcomers to Milan Design Week scene. It has brought a lot of style, energy, and diversity to Fuorisalone. The identity of 5VIE Design District is emerging as one of the most integrated of Milan design districts. Their projects include Italian as well as international designers and artists to provide immersive experiences for visitors during Milan Design Week 2019.
"We believe that the Fuorisalone represents not only a great opportunity for operators in the design sphere to get together and compare notes, but for the city to offer the possibility of approaching beauty and craftsmanship through the new creative languages of design, which are often contiguous with the long artisanal traditions specific to the various quarters of Milan."

Cristina Tajani, Councillor for Labor, Manufacturing, Fashion and Design Policy
Milan Design District
Milan Design Week 2019 will be the 58th annual edition of the international event. It will include, as always, both the Salone del Mobile (Milan Furniture Fair) as well as Fuorisalone events. The events are scattered in a seemingly random order. However, they are organized into individual Milan design districts. As the Fuorisalone portion of Milan Design Week grows in different ways each year, additional projects and exhibitions are added. There will be plenty to see across Brera, Tortona, Ventura Projects, and many more. Follow our Milan Design Guide to find the best design restaurants and more during your visit.
Milan Design Week 2019
5VIE Design District partnered with SIAM (Societa di Incoraggiamento d'Arti e Mestieri / Society for the Encouragement of the Industrial Arts) for Milan Design Week 2019. SIAM is an association which was founded in 1838. This society promoted innovations and professional training in chemistry, physics, and silk weaving. Its current location consists mainly of classrooms and laboratories with some period furniture and fixtures that have been preserved. It remains as a school with cultural resources and a symbol of the economic and industrial history of Milan.

Visit SIAM 1838 at Via Santa Marta 18, 20123 Milan

MDW 2019 Preview
The Milan Design Week 2019 preview of 5VIE Art + Design District includes many locations. There will be 30+ artists and designers participating with various projects. Make sure to save the date for the 4th annual DESIGN PRIDE, which parades through the 5VIE Design District. Stefano Seletti and Essalunga will lead this exciting event, which takes place on April 10th at 6PM. Join the Pride Parade at Piazza Castello on via Minghetti and follow the party to its end at Piazza Affari.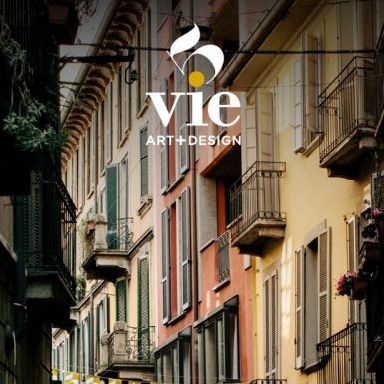 Check out three designers presenting projects as produced by 5VIE Design District for Milan Design Week 2019.
Ugo La Pietra will be the 5VIE Design District's guest of honor this year. His career as an Italian architect, designer, and artist has been continuously successful since the 1960's. His solo exhibition for Milan Design Week 2019 embodies material culture through a collection of objects. The values and techniques necessary to create these objects, conceived by Ugo La Pietra, are an expression of culture as well as territory.
Visit Design Territoriale during Milan Design Week 2019 Genius Loci at Courtyard, Via Cesare Correnti 14

Roberto Sironi is a Milanese designer presenting Human Code, as curated by Annalisa Rosso. This solo show will take place underground at SIAM. This unique location will offer viewers a thoughtful journey through space and time. Human Code traces human evolution through a series of pieces. It will blend themes from anthropology together with technology and big data using various processes and materials.

Visit Human Code at SIAM – Società d'Incoraggiamento d'Arti e Mestieri, Via Santa Marta 18
Carlo Massoud is a Lebanese designer. "The Fish and the Crowd" ("Il Pesce e gli Astanti") is his project for Fuorisalone 2019, with curatorial help from Maria Cristina Didero. He has been working solo since 2014, addressing cultural subjects through objects.. On his work, the artistic designer stated: "My work stems from insistent questioning and investigation of social, political, cultural subjects with an eye for the environmental one. My intention is to keep on inquiring the reality out there in my very personal way, trying to stimulate people towards different layers of interpretation through my work."

Photo Credit: Sandra Chidiac
Visit "The Fish and the Crowd" at Oratorio della Passione, Piazza Sant'Ambrogio

Esperiri Milano
There's always so much to see in Milano during Design Week, between Salone del Mobile and Fuorisalone events. However, it's not the only time of year to see Milano! Your invitation to discover, experience, and shop Made in Italy is open year-round. Esperiri Milano offers high-end services from Italian Furniture Shopping Tour to Interior Design Online. Milano is only a click away. Select our new Design Hotels & Apartments Packages to secure the best accommodation rates and locations in the city.

Your unique Interior Design Project developed by Italian Professionals.
Discover and shop Made in Italy while living the Italian lifestyle in Milano.