Iconic Italian Design in Milano's Cassina Showroom
Posted on 16 October in Milan Design Guide
Italian Design, Interior Design, Italian Showroom
Cassina Milano
Cassina has long been known for its craftsmanship, technological skills, research, and innovations embodying contemporary high-end designer furniture. Explore the world of Italian design through the Cassina Showroom in Milano and history of this iconic brand.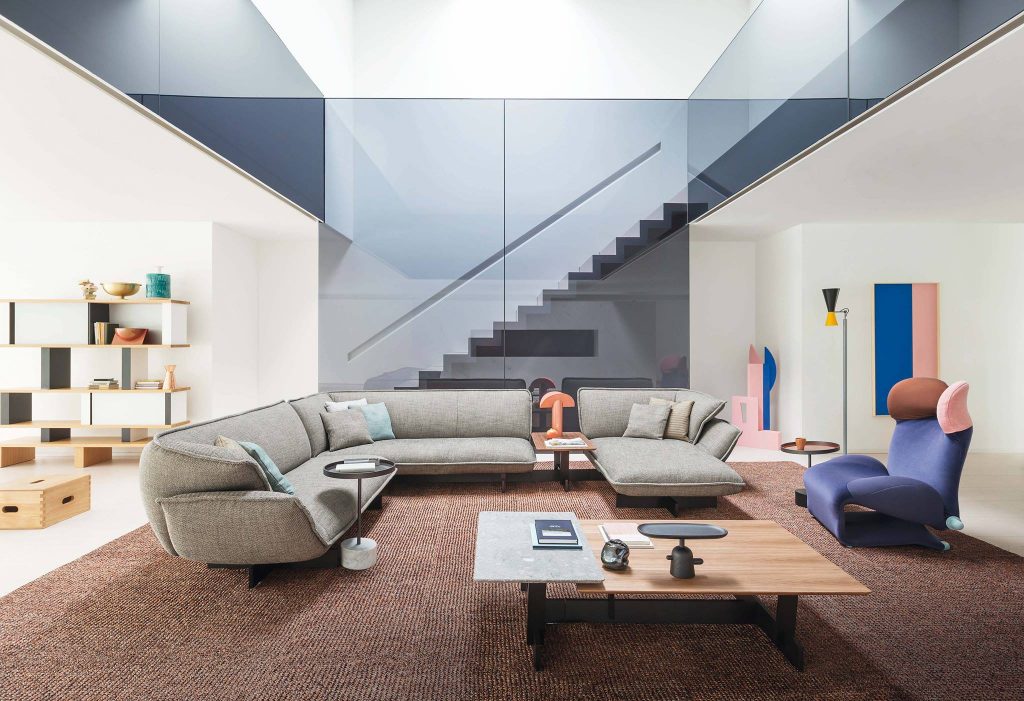 Cassina Milano Showroom
In 1968, Franco Cassina opened a boutique in Milan with interiors by Mario Bellini, including the iconic concrete and glass dome. The Cassina Showroom in Milano has since evolved through reimaginations of its interiors by architects such as Vico Magistretti (1979), Clino Trini Castelli (1985), Achille Castiglioni in (1987/1994), Giancarlo Tintori (2003), and Piero Lissoni (2012). Each redesign has featured different collections alongside a regularly shifting paradigm as perceived by the individual designer.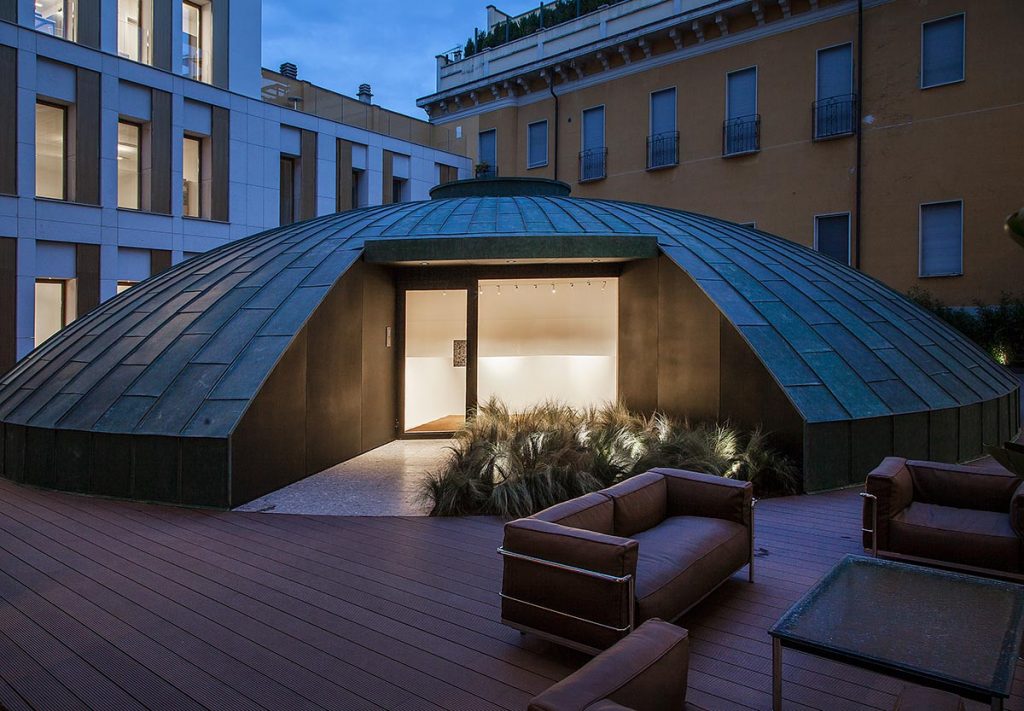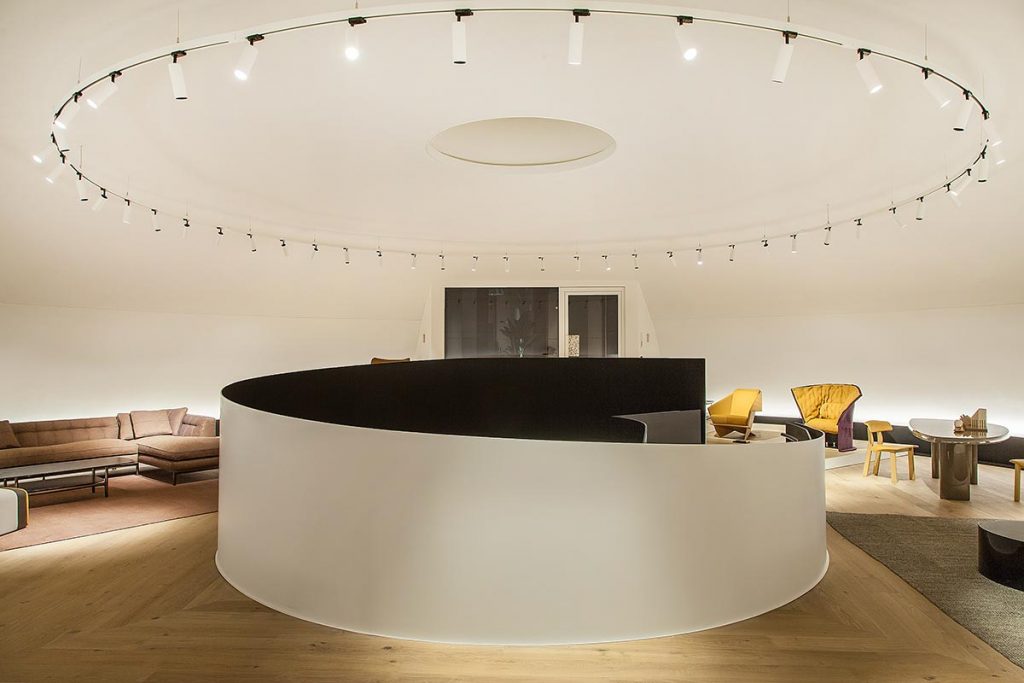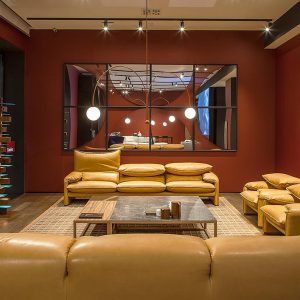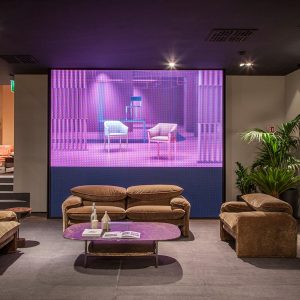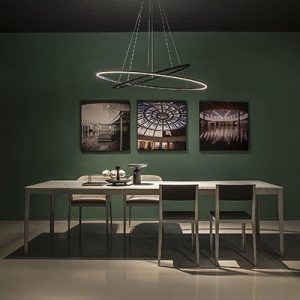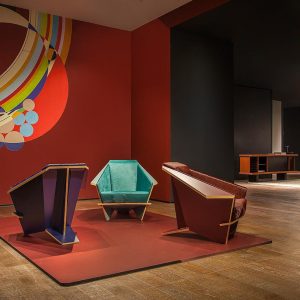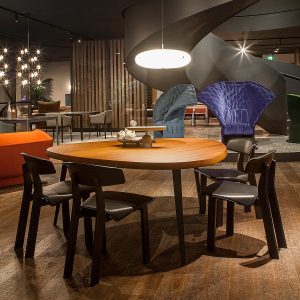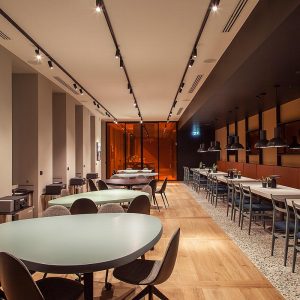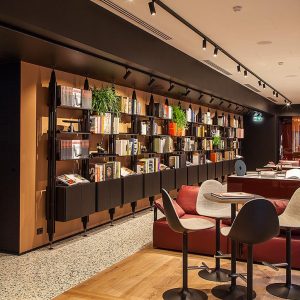 To visit Milano's Cassina Showroom is to witness culture and history in the making and changing. Times are surely changing, as the first woman, Spanish designer and Cassina's own Art Director, Patricia Urquiola was invited to renovate and expand the space with her fresh, distinct style to mark the 50th anniversary of its opening alongside Milan Design Week. She has embraced the spirit of Cassina through designing furniture while also embodying and guiding the company's path to tomorrow with an ever-winking eye to the past.
This Will Be The Space is the new theme of the Cassina Showroom in Milan. It includes a 2,000 square meter tribute to Cassina's 90th anniversary and monograph published by Rizzoli. It shows not only one path to the future, but the many directions time will take. Cassina 9.0 brings an art-gallery vibe with an interactive and energetic space and approach to the retail atmosphere. The lighting and landmark spiral staircase project movement, with a focus on the products as well as the lifestyle and living environments. The warmth is furthered by the conceptual In-Store Philosophy 3.
"This concept is a new way of communicating the company's values in-store with particular emphasis on the creation of dialogue between its iconic pieces through warm and inviting areas." – Cassina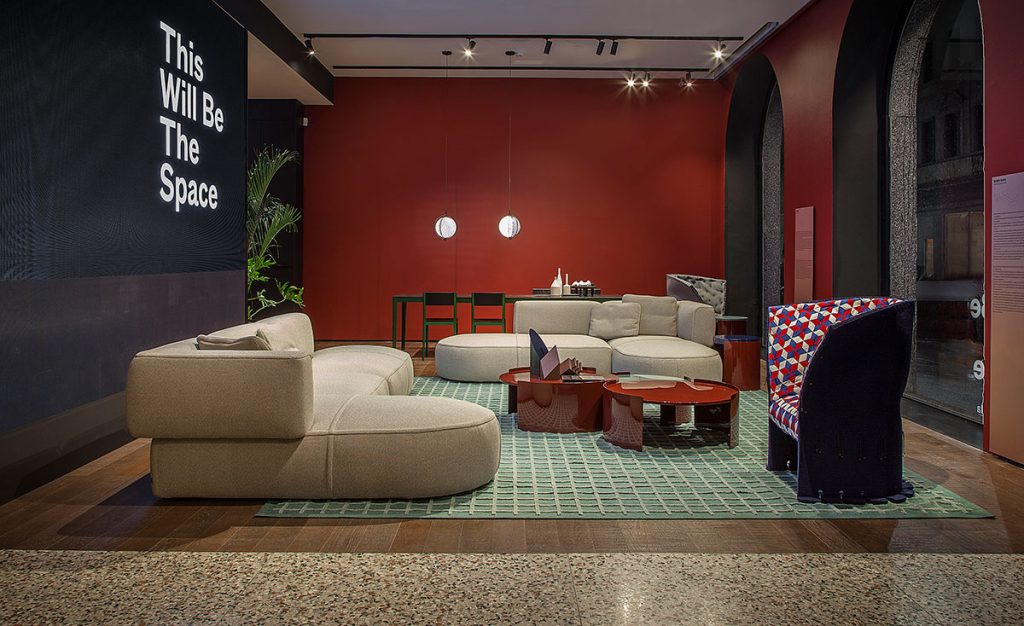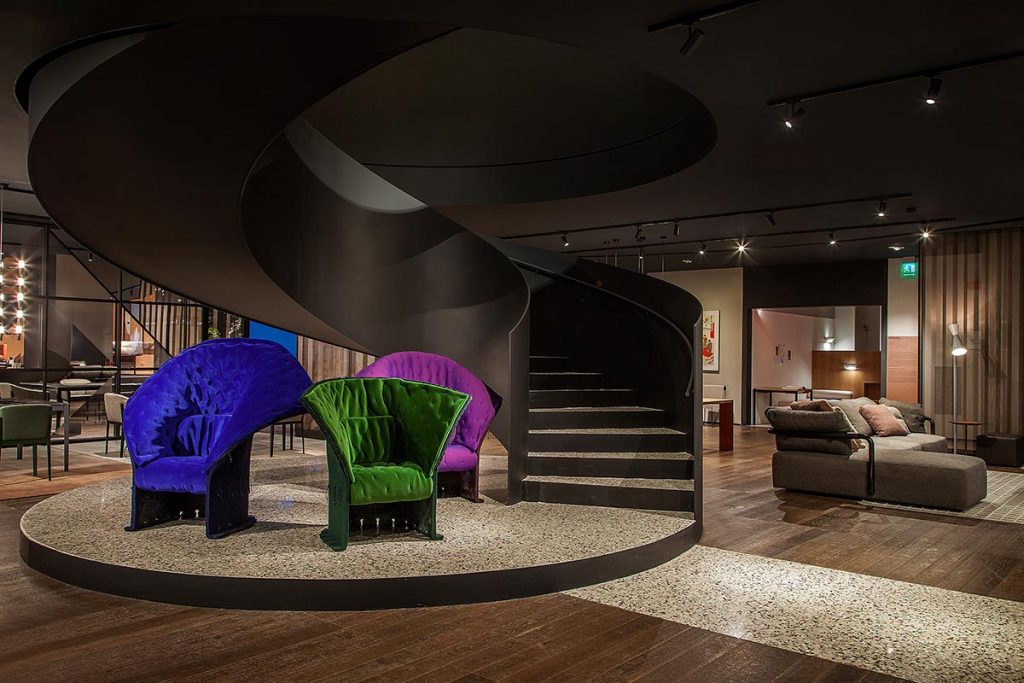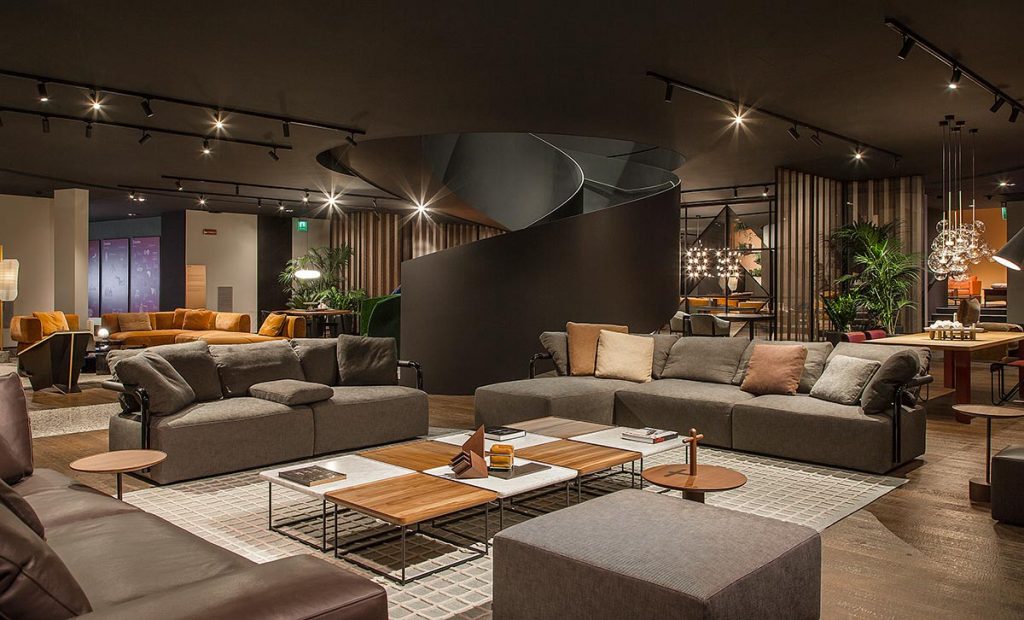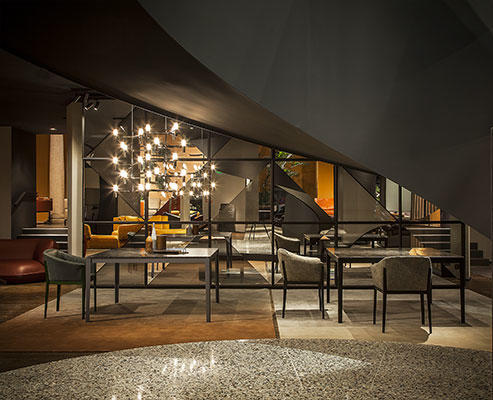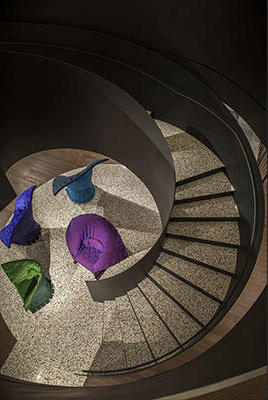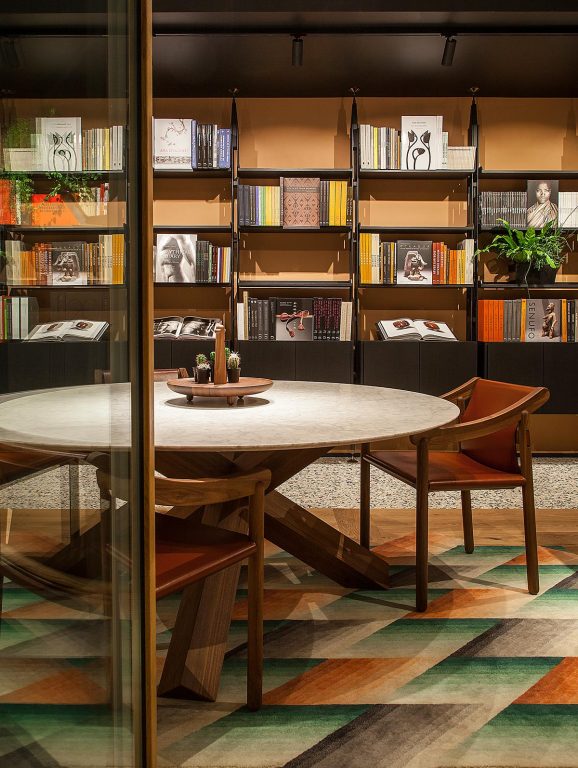 As one of our partner brands, Cassina's wide array of products and collections are yours for the taking. Plan your your visit to the Cassina Showroom in Milano with our Home Personal Shopper service. We are here to enhance your experience with our knowledge, experience, and expertise. Browse Esperiri's 10 Top Best Italian Furniture Brands article to learn more about Cassina and more.
Cassina Headquarters in Meda
Urquiola also refreshed the Cassina HQ in Meda, where the company was founded. This is a statement showcasing not only that the façade of the company has received revitalization, but also the heart and hands of the company. Cassina's industrial history remains tangible, though it's freshened up with greenery and more inviting spaces for people to meet alongside important pieces of the company's cultural heritage.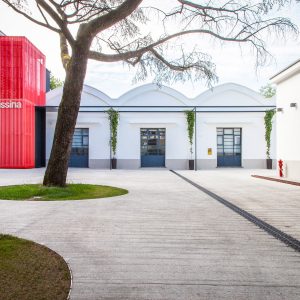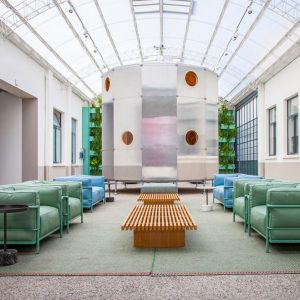 Cassina History
The story of Cassina started in 1927 with two brothers, Cesare and Umberto Cassina, co-founding "Amedeo Cassina." They blended tradition with innovation, showing that artisanal craft quality could be maintained within industrial efforts for the serial production of Italian furniture. Cassina was anchored at its inception in craftsmanship, originality, and authenticity, then helped to illustrate, with eyes to the future, an important chapter of Italian design.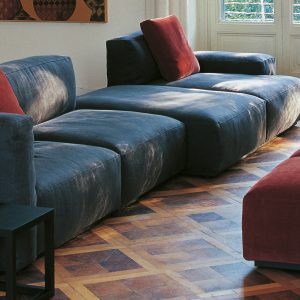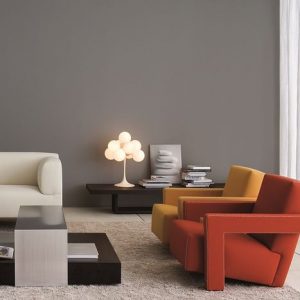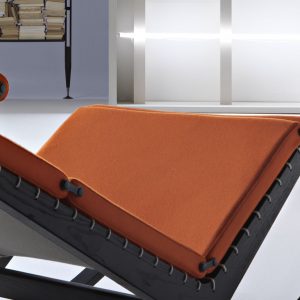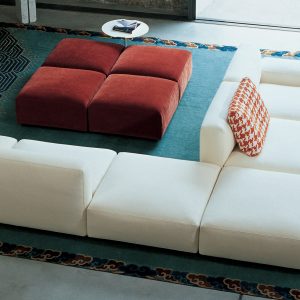 Cassina has remained through the changing of hands from Poltrona Frau Group in 2005, which was then was purchased by Haworth Inc. in 2014. Cassina continues to push Italian design forward in a competitive international market with the belief that talent comes from everywhere, an inclusive and sustainable philosophy encouraging a global pool of architects and designers. Their contemporary collection "I Contemporanei" is full of pieces crafted by Gio Ponti, Piero Lissoni, Vico Magistretti, Rodolfo Dordoni, Philippe Starck, Japanese architect Toshiyuki Kita, Mario Bellini, Gaetano Pesce, and Spanish architect Patricia Urquiola.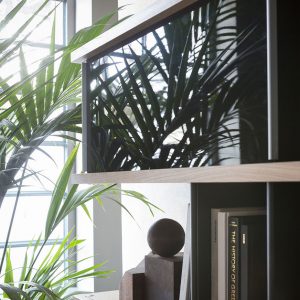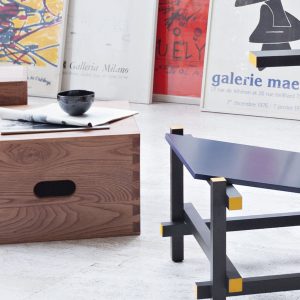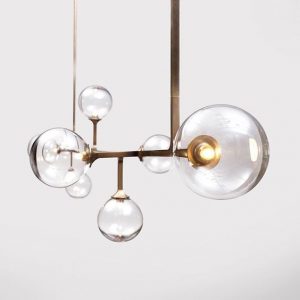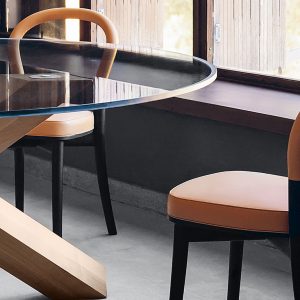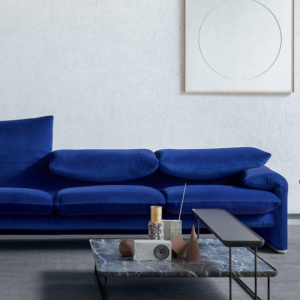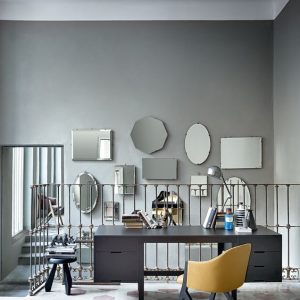 Cassina became an authority of not only Italian, but international design through collaborations with architects and designers, as showcased in "I Maestri" collection with pieces by Charlotte Perriand, Gerrit Thomas Rietveld, Charles Rennie Mackintosh, Franco Albini, Frank Lloyd Wright, and Le Corbusier. Cassina furniture has been showcased in museums, with "Italy: The New Domestic Landscape" at MoMA in 1972 and in 2008 at La Triennale with "Made in Cassina." The pioneering company has also been awarded for their innovation and excellence in manufacturing 'Made in Italy' furniture.
Culture is promoted through different eras design by updating and sometimes modifying iconic furniture to meet between yesterday and tomorrow, in the contemporary middle. This can be seen with Gerrit Rietveld's 1935 Utrecht Armchair, which was recently reintroduced with two limited edition upholstery designs by artist Bertjan Pot and fashion designer Paul Smith. These updates offer new ways to view and experience the armchair. This constant evolution is sustained through the blending of culture and design.
Join forces with Esperiri today to elevate your home interiors. Get started with our Innovative Questionnaire then choose between our customizable services including our Milan Design Week Tour.
Shop, experience, and discover the wonders of Italian furniture and design with Esperiri.