Ventura Projects Milan Design Week 2019 Preview at BASE Milano
Posted on 25 March in Milan Design Guide
Esperiri Milano, Milan Design Week, Fuorisalone Milano, Ventura Projects, MDW19
Milan Design Week 2019 is mere weeks away. Have you already made plans to visit Italy's design city? It will be a very busy week (April 9-14, 2019) filled with inspiring projects and events.


If you liked the 5VIE Art + Design District preview for Milan Design Week's Fuorisalone 2019, then stay tuned for more. We will share a glimpse at Ventura Projects, including both Ventura Centrale as well as Ventura Future, which will host their exhibition at BASE Milano.
BASE Milano
The press preview for Ventura Projects was hosted at BASE Milano in Tortona District. BASE Milano promotes innovation, learning, and mingling among the creative industries. Three floors house this cultural project, which opened in 2016. Its main objective is to encourage and establish connections between creative art forms through different disciplines as well as languages.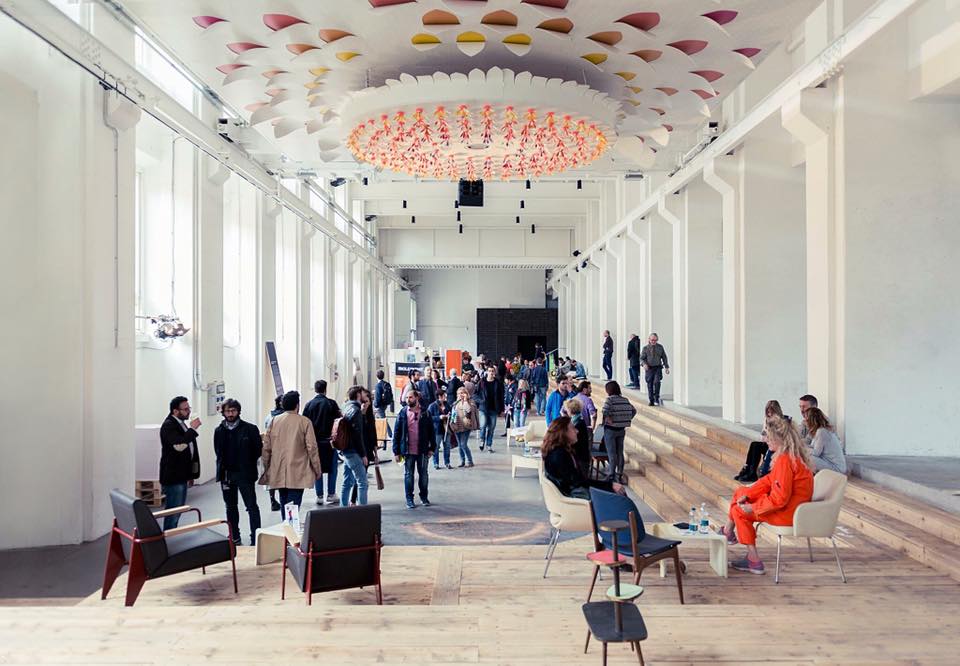 Visit BASE Milano at either of two entrances Via Tortona 54 and Via Bergognone 34
Ventura Projects
Ventura Projects began in 2010 with the debut of Ventura Lambrate. However, after its 8th edition exhibiting emerging talents split into two separate events for MDW 2018. While they still share the Ventura name, the location for both has changed. Ventura Projects hosts exhibitions in several other worldwide fairs and cities such as Dubai, New York, London, and Berlin. However, the most fertile ground for Ventura Projects has certainly been in Milan.

"Milan not only embodies design but the city lives and breathes its key principles. Milan is the perfect environment with its generous curiosity for the new and unknown and its loving affection for the aesthetics of the established."

Margriet Vollenberg, art director of Ventura Projects, founder of Organisation in Design
Fuorisalone 2019 Preview – Ventura Centrale
For the third edition of Ventura Centrale, there will be 16 vaults underground the historic – Milan Central Station. This Fuorisalone event launched with only 8 warehouse spaces. Ventura Centrale is known for presenting established and emerging talents as well as brands from the Netherlands and Belgium. This year, there will be exhibitors from all over the world:

NETHERLANDS & BELGIUM: Maarten Baas | Weltevree | Lensvelt and Modular
ITALY: Aria | Lavazza and Gufram + SWITZERLAND: Sky-Frame & FREITAG
JAPAN: AGC | DNP | Yamaha Corporation Design Laboratory | TAKT PROJECT
BRAZIL: dpot modern and contemporary Brazilian furniture
UNITED STATES: Rapt Studio | Humanscale
SPAIN: Cosentino + KOREA: Noroo Group
Visit Ventura Centrale during Milan Design Week 2019 at Via Ferrante Aporti 9, 20125 Milan

Fuorisalone 2019 Preview – Ventura Future
This will be only the second presentation of Ventura Future, which debuted at Milan Design Week 2018. The unique location for this exhibition will be at BASE Milano, which is a cultural project, center, and event space, is in the Tortona District. There will be so many new and exciting features from designers all over the world. Ventura Future is known for highlighting works of those attempting to create solutions to our many current global environmental, political, and social issues. There are several multinational groups exhibiting this year, as well as representation from many countries including: Slovenia, Korea, France, Indonesia, Israel, and Italy.

While the majority of Fuorisalone events are free, this year there is a change for Ventura Future. The 5 euro entrance ticket spans the whole of Milan Design Week as well as evening events at BASE Milano. Reserve your ticket ahead of time to check out the 83 exhibitors that will be featured this year!
A home is a home is a home – Design Skolen Kolding

Sacrosanct –Mash.T Design Studio
Black and Gold Vol.2 – Studio A by Ahmad Bazazo


Design meets craft – Uniqka


Nomen Oblitum – Mary Coat Rack by Molenore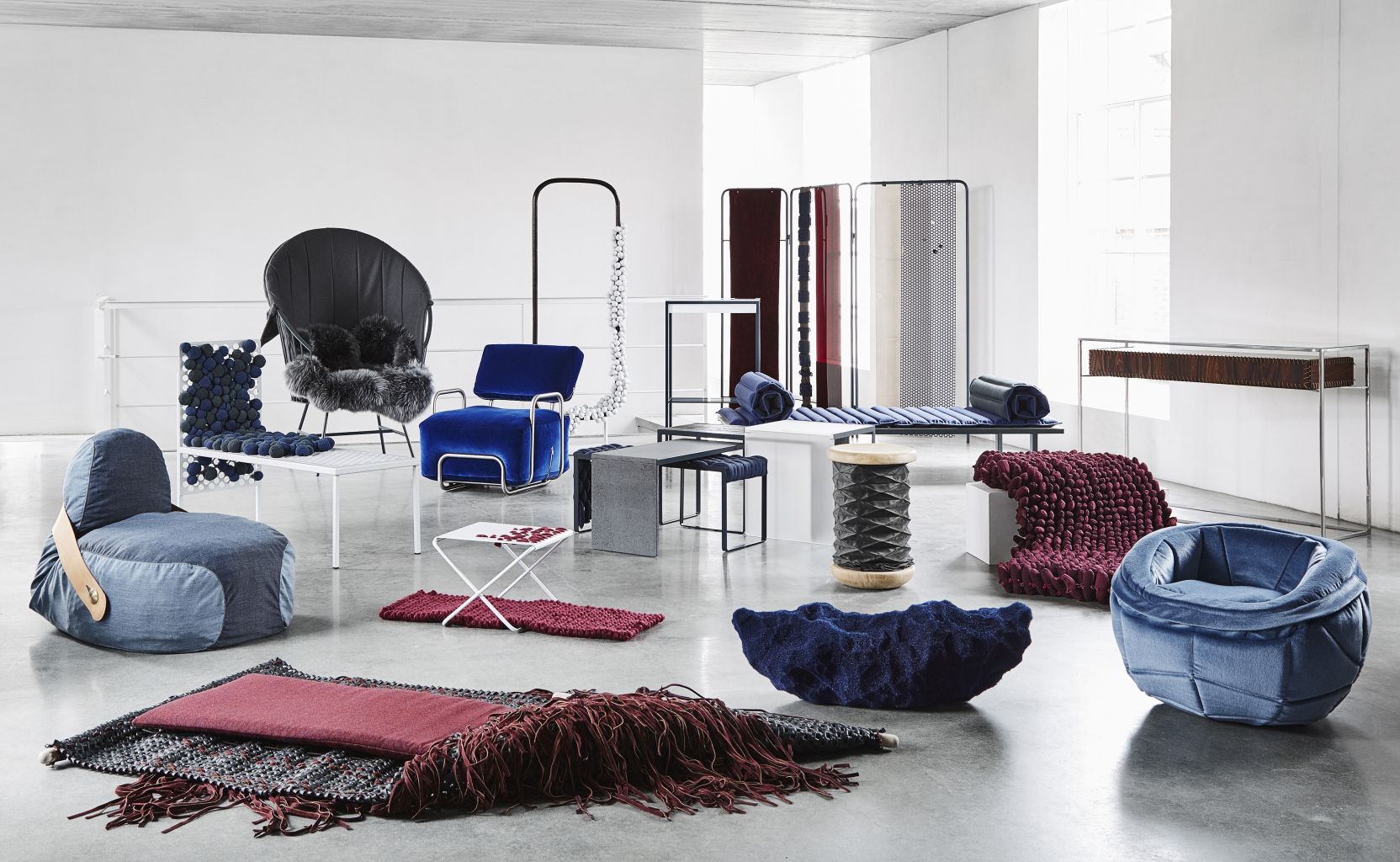 Visit Ventura Future during Milan Design Week 2019 at Via Bergognone, 34, 20144 Milan
Esperiri Milano
Milan Design Week is a wonderful time of year to witness the international design capital at work. However, if you are interested in visiting Milano on an Italian Furniture Shopping Tour, why not come in a less chaotic time? Contact us today for your high-end interior project through our Italian Interior Design Online service. Enhance your experience by traveling to our inspiring city. We are always sharing special news and information online via our Milan Design Guide column. It will always provide you with great information in preparing for your trip to Milano, any time of the year.

Your unique Interior Design Project developed by Italian Professionals.
Discover and shop Made in Italy while living the Italian lifestyle in Milano.