Made in Italy Designer Furniture
Posted on 21 January in Italian Furniture Online
Italian Design, Made in Italy
Discover the vast world of Italian design through designer furniture and high-end interiors. Perhaps you already own Made in Italy furniture pieces or have interest in starting your own collection. No matter your objective, follow along with Esperiri and get inspired while learning about Made in Italy manufacturers, contemporary Italian designers, and design culture.
Furniture Made in Italy: a synonym of quality and innovation
Italians are known for creating with passion and creativity. They allow their curiosity to lead the way, which has paved a significant path for the Italian furniture industry. Made in Italy furniture has made a name for itself with high quality of materials and design. What was developed through skill and craftsmanship has not been left to stale. Brands have continued to embrace change and use tradition alongside technology to keep their creations unique and on trend without becoming trite.
Made in Italy Furniture: Brands and Manufacturers
Italian furniture is manufactured by Italian brands such as: Molteni, Cassina, Arflex, Cappellini, Zanotta, B&B Italia, Giorgetti, Natuzzi, and Porro. These brands have formed reciprocal relationships promoting both Italian as well as international architects and designers. By employing them in various roles within their company, both the brand and designer benefit. Examples of this include Vincent Van Duysen as Creative Director of Molteni&C as well as Art Director for Cassina, Patricia Urquiola.
Renowned Italian Design Masters from yesteryear have left their mark on the international scene. Their curiosity and innovative ideas propelled Italy to become the major exporter and source for inspiration it continues to be today. Thanks to their success, Made in Italy furniture now, more or less, sells itself on its reputation. The high-end industry celebrates this history, taking inspiration and updating classic pieces that have withstood the test of time.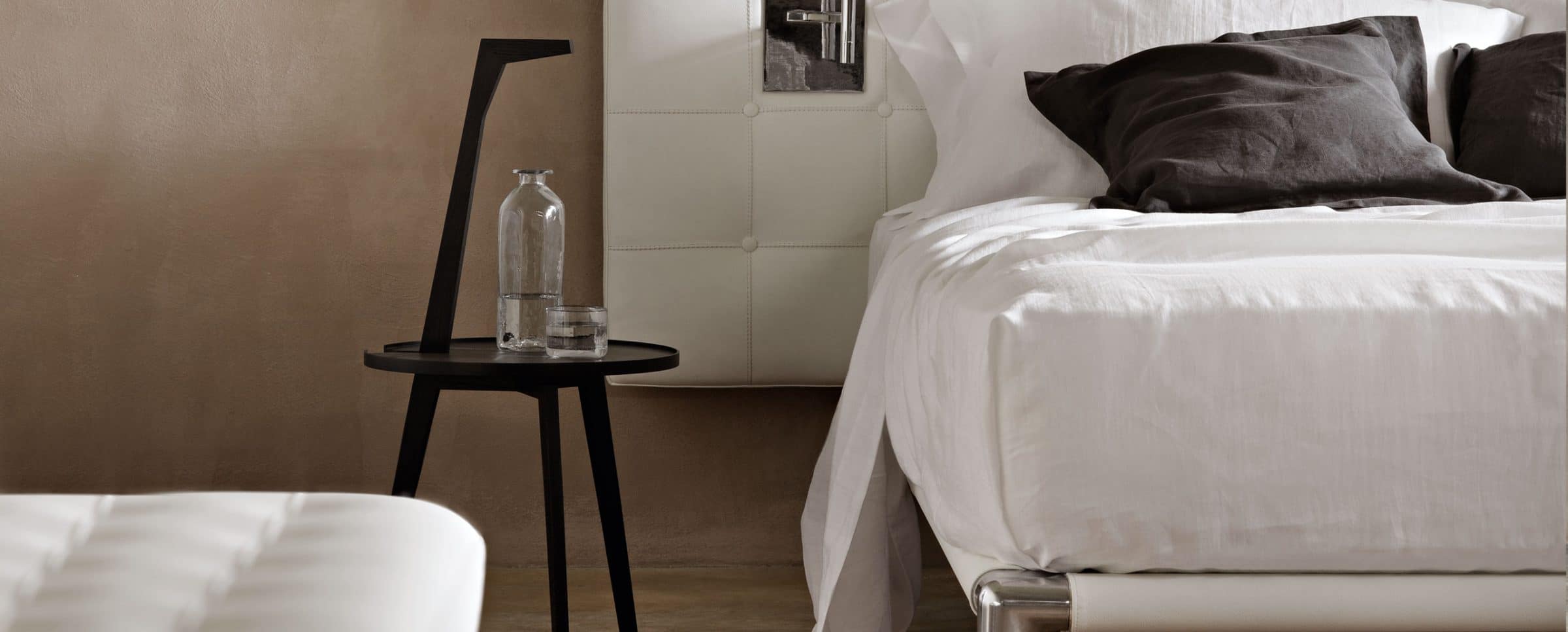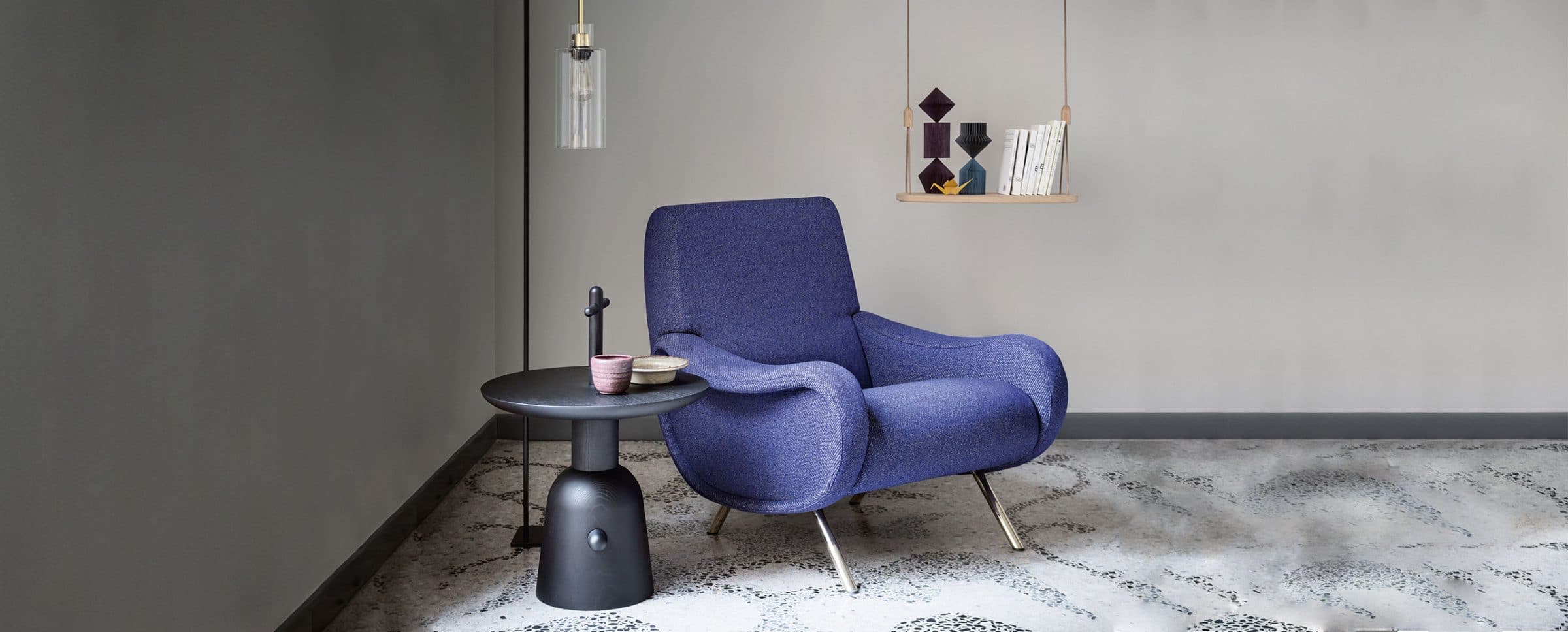 Taraxacum 88 Light by Achille Castiglioni

First Chair designed in 1983 for Memphis by Michele De Lucchi

Rectangular Mirror by Gio Ponti, 1933
Italian design can really take any shape of style – classic, modern, contemporary, luxury, or avant-garde. Its success is also due in part to its flexibility, exemplified by the company Kartell, which was an automobile accessories company, but with help from designer Anna Castelli Ferrieri, became a popular brand of plastic furniture. At the time this epitomized modern design. For this reason, it's not likely that millennial generations will ignore what came before them, but rather continue as consumers and designers of Italian luxury furniture. What was important to earlier generations was reflected in Italian design and Millennial issues will also be apparent in the future.
Antonio Facco – Anemos table, 2015

Vincent Van Duysen's Cousy sofa, 2006, for Arflex
Bring the world of Italian Design into your home with Interior Design Online, an exclusive service brought to you in the most literal sense by Esperiri. Contact us to get started on your interior project. Our design experts will work remotely on your project to fit the right Made in Italy furniture pieces into your residential or commercial space. By choosing this service, we take care of all logistics with worldwide shipping and installation.
Italian Design and Culture
Design is a part of our everyday lives, though not all people are as attuned to this as Italians. The global cultural understanding of design has been promoted by not only Italian designers, but design authorities such as Paola Antonelli, Senior Curator of the Department of Architecture and Design at MoMA. She trained as an architect at Politecnico di Milano, as many Italian architects and designers do, and has paved a unique path for herself as an author, speaker, and curator defending, defining, and sharing stories from the world of design.
"Designers stand between revolutions and everyday life"

Paola Antonelli
Progress is necessary for design and design is necessary for progress. Examples of this can be seen through the addition 3D printed products, as featured at Milan Design Week 2018. Designers and producers thrive on innovations to push their fields forward.
RISE chair by Zaha Hadid Architects, 3-D Printed by Nagami for debut collection "A brave New World"

RISE chair by Zaha Hadid Architects, 3-D Printed by Nagami for debut collection "A brave New World"
Sustainability and social responsibility will continue to have an effect on the design industry, including their production and distribution, between fashion and furniture. Italian design has always moved alongside the times, embracing technology and new materials to showcase collections and pieces of luxurious furniture. Just as culture evolves, so too will design.
Contemporary Italian Furniture Designers
Italian design is surely changing and wonderfully diversifying to include young designers, more women, and international designers who study, train, work, and live in Italy. A well-known star of the Milan design scene is Spanish born, Patricia Urquiola. She decided to remain in Italy after studying here and finding a mentor in Achille Castiglioni. Urquiola has since caught acclaim designing for some of the best Italian brands. Her unique style lends itself well to furniture, accessories, home decor, and more.
Molteni&C with Patricia Urquiola's design – Asterias table, 2016

cc tapis – Patricia Urquiola Visioni, 2016, Himalayan wool and silk
Varese native Derek Castiglioni worked for years in his family's landscaping and plant business, studied in Milan, then traveled on his own to cultivate his curiosities. He recently designed his debut collection of outdoor furniture, inspired by Licuala Chinese palm plants. This younger generation is pursuing and pushing design forward.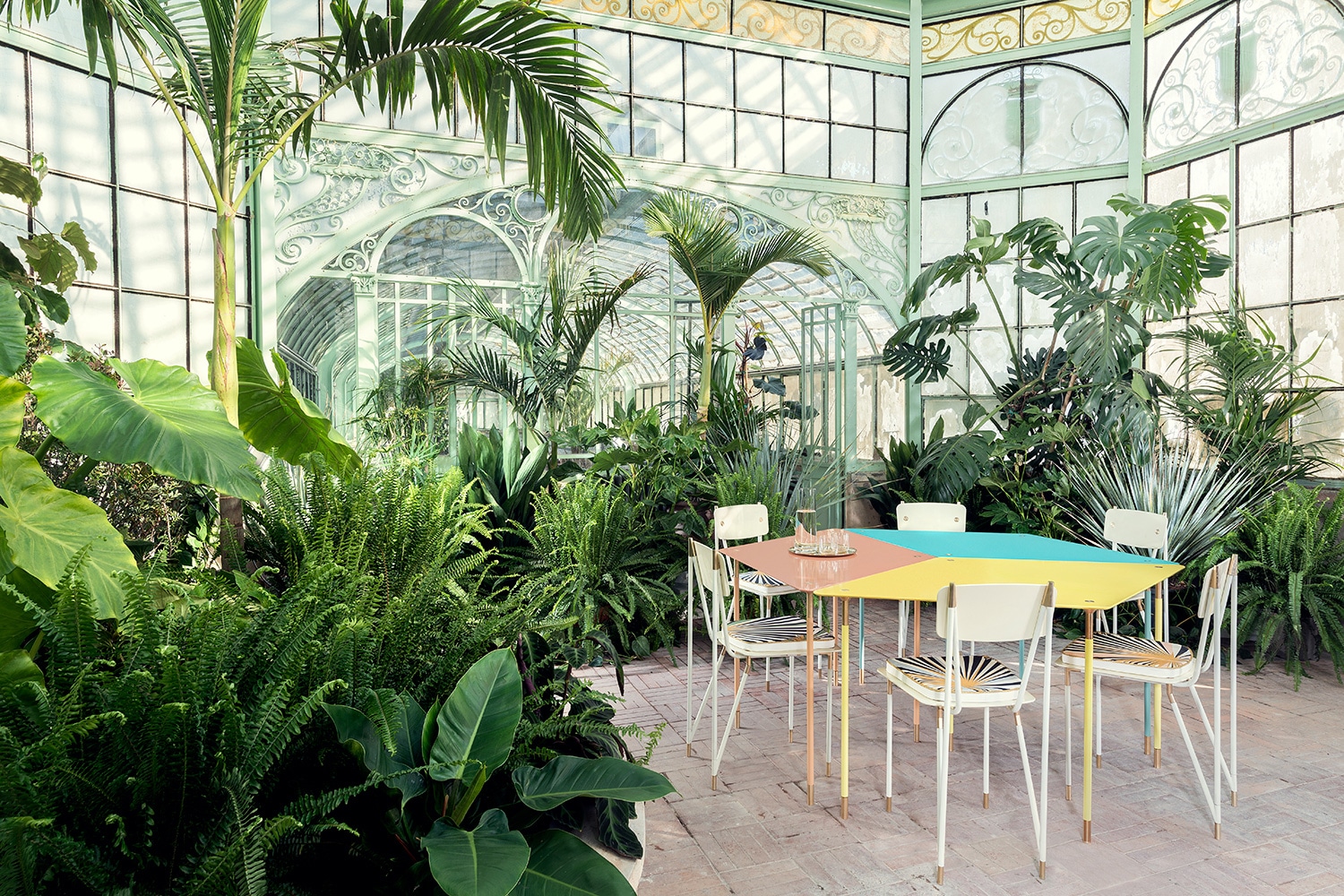 Made in Italy is synonymous with luxury. Some objects are given the air of exclusivity simply because they are Italian. It's not only Italian luxury, but also lifestyle that is a draw to so many. The story of Italy, through its culture, traditions, high quality, and designers, is entertaining and also inspiring. Travelers and consumers alike are entranced by it. And what are designers but storytellers? One thing is certain; there are more stories to be told and more to be Made in Italy.

Shop, experience, and discover more with Esperiri!