More Than Meets the Eye at Molteni&C Showroom in Milan
Posted on 28 January in Milan Design Guide
Italian Design, Esperiri Milano, Italian Showroom
At a glance, Molteni&C displays understated elegance alongside contemporary furniture in their Milano showroom. The extreme effort of craftsmanship and technology, characteristic to the brand, behind each piece is not revealed. It's like a secret woven into the fabric. The Molteni lifestyle has been curated to promote comfort as well as sophistication and you can expect nothing less during a visit to the Molteni&C showroom in Milano, where there is certainly more than meets the eye.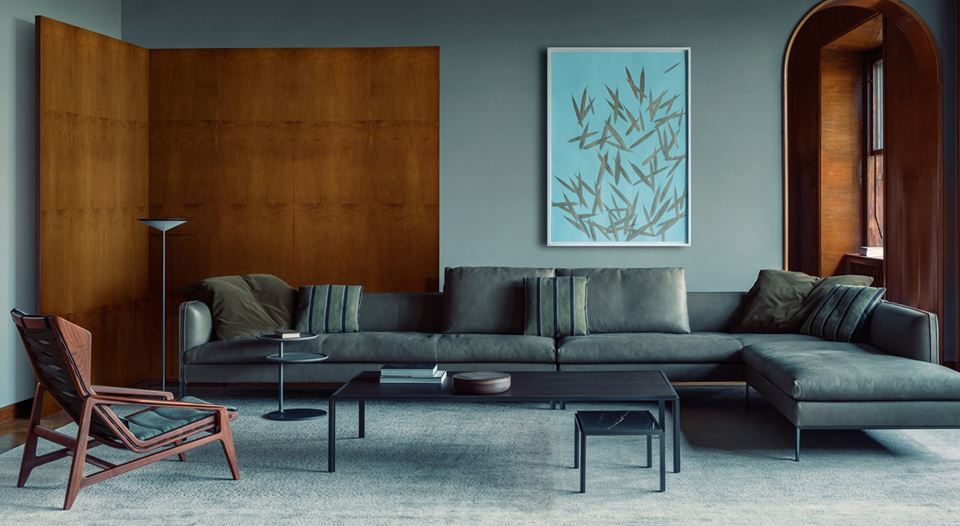 Molteni&C in Milano
What began in 1934 as a craft firm by the name of Molteni, given by founders Angelo and Giuseppina Molteni, expanded in postwar years with the wave of industrial production in Italy. By the 1970's, with the rise of domestic and international success, Molteni split into three separate companies to focus on and further brand development and specialization. Each brand (Molteni&C, Dada, Citterio, and UniFor) continues to embrace technology, research, and exploration under the umbrella company Molteni Group.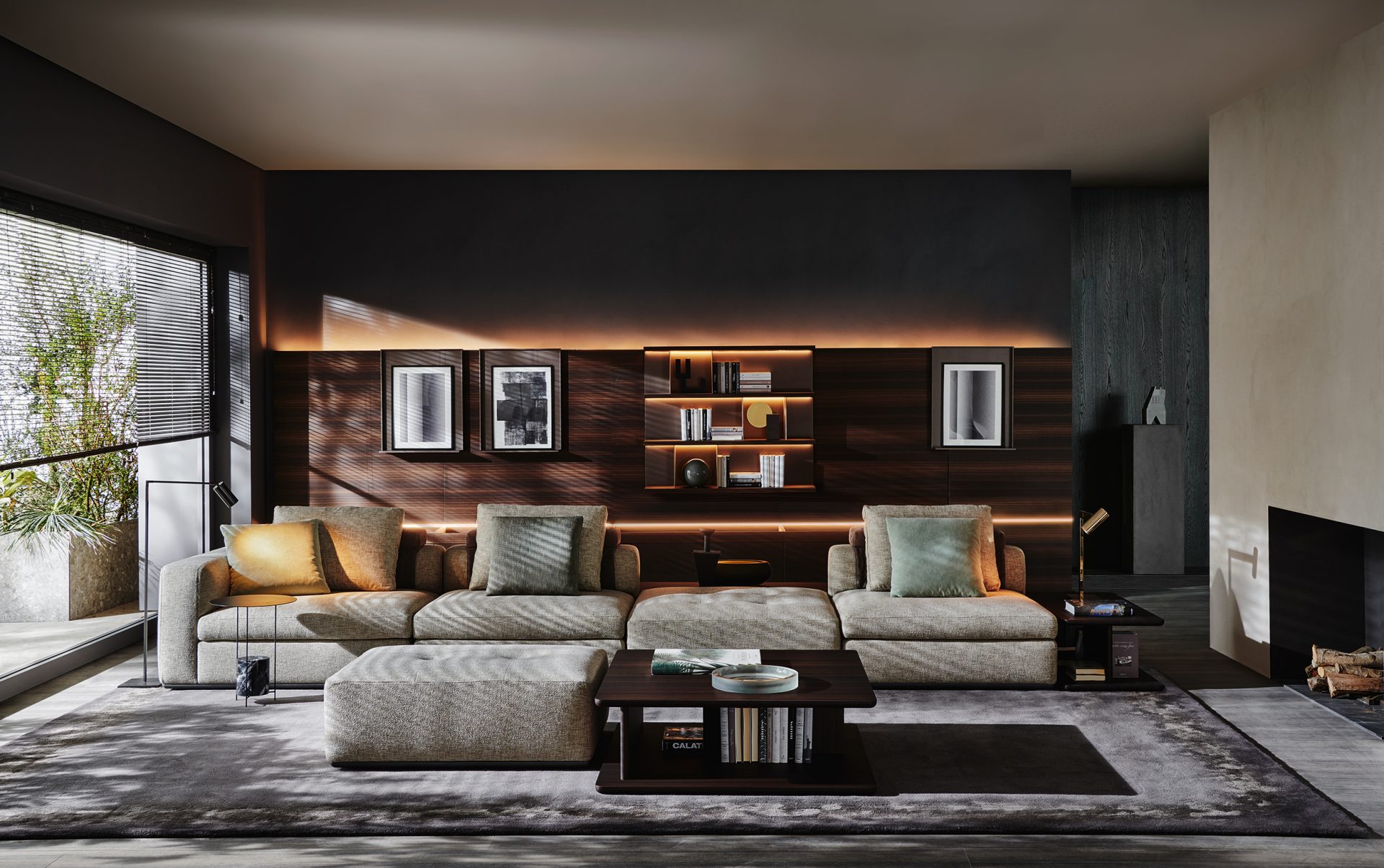 For over 80 years, Molteni&C has paved the way in industrial design and furnishing, providing quality and distinguished home furnishing solutions. As a leader in this sector as well as with movements such as modular furniture systems, Molteni has always provided intelligent and innovative options for home living with a blend of tradition and technology. Architects and designers such as Michele De Lucchi, Luca Meda, Jean Nouvel, Yasuhiko Itoh, and Patricia Urquiola have collaborated with Molteni to produce some of the best pieces of luxury Italian furniture available today.
Molteni&C Milano Showroom and Flagship Store
Molteni&C's Milano flagship store and retail space on Corso Europa 2 is dedicated not only to the furniture and atmosphere of the Molteni lifestyle, but also the history of the company and its designers, as imagined by Belgian architect Vincent Van Duysen. The location in the Durini Design District provides context alongside the products, highlighting Gio Ponti and other notable archi-designers. The retail space extends 1300 square meters between two levels, including 15 shop windows, all dedicated to the elegant ideals of contemporary home living, including Dada kitchen brand displays.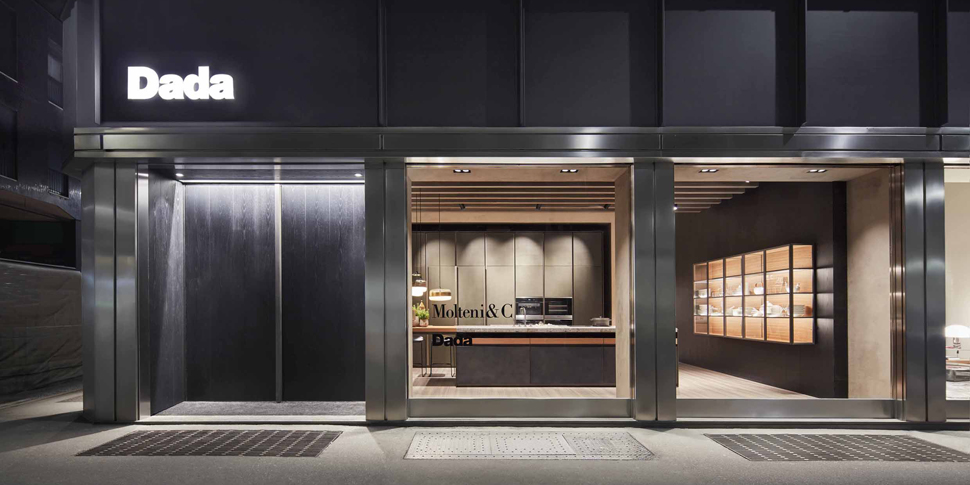 There are also Flagship stores in 37 countries outside of Italy, such as the first New York location for Molteni Group on Madison Avenue.
Join Esperiri and discover the best in Italian design, such as a visit to the Molteni&C Showroom in Milano. Customizable services will provide you with memories, experiences, as well as designer furniture. Our design experts have 3+ generations of experience and know-how in the Italian furniture industry. Let us enhance your interiors with Interior Design Online or host you in our city for a Furniture Shopping Tour or Milan Design Week Tour. Contact us today to get started!
Molteni&C – HQ, Corporate Showroom, and Museum
Vincent Van Duysen also updated the brand's corporate showroom located in Giussano, almost an hour's drive north of Milan, nearing Lake Como. The project included 2700 square-meter space, two floors and was previously renovated in 1986 by Aldo Rossi and Luca Meda, as well is in 2004 by Studio Cerri & Associati.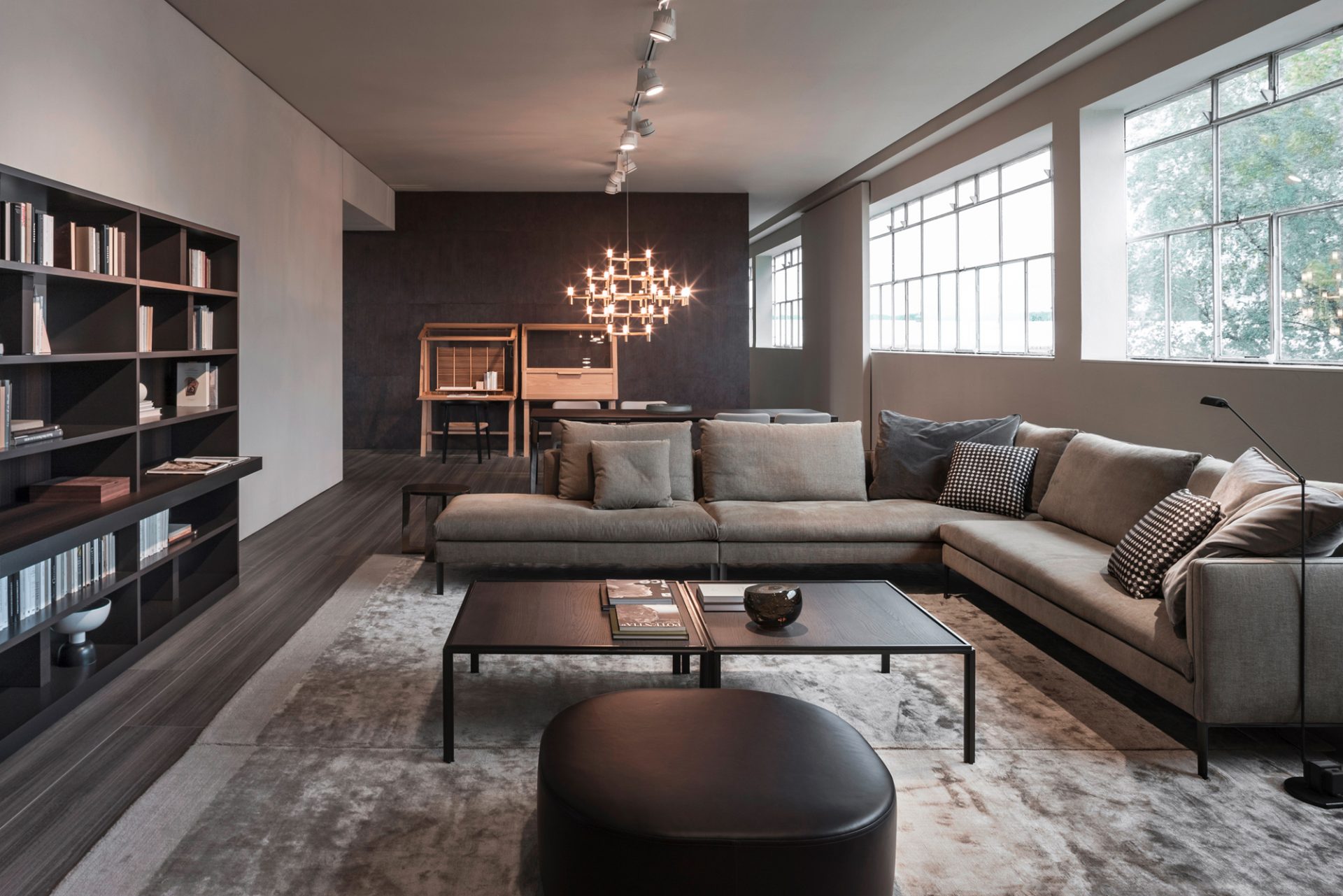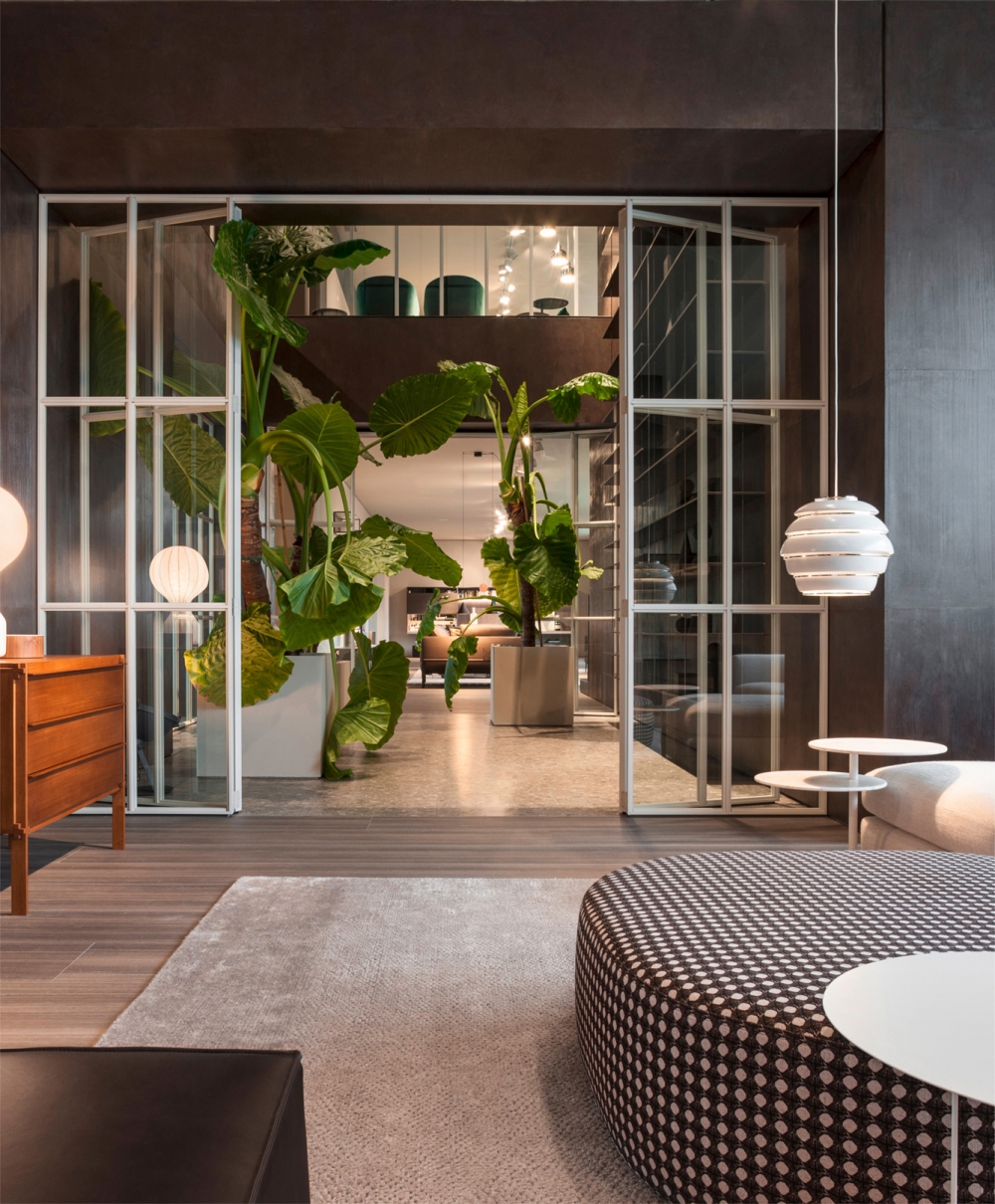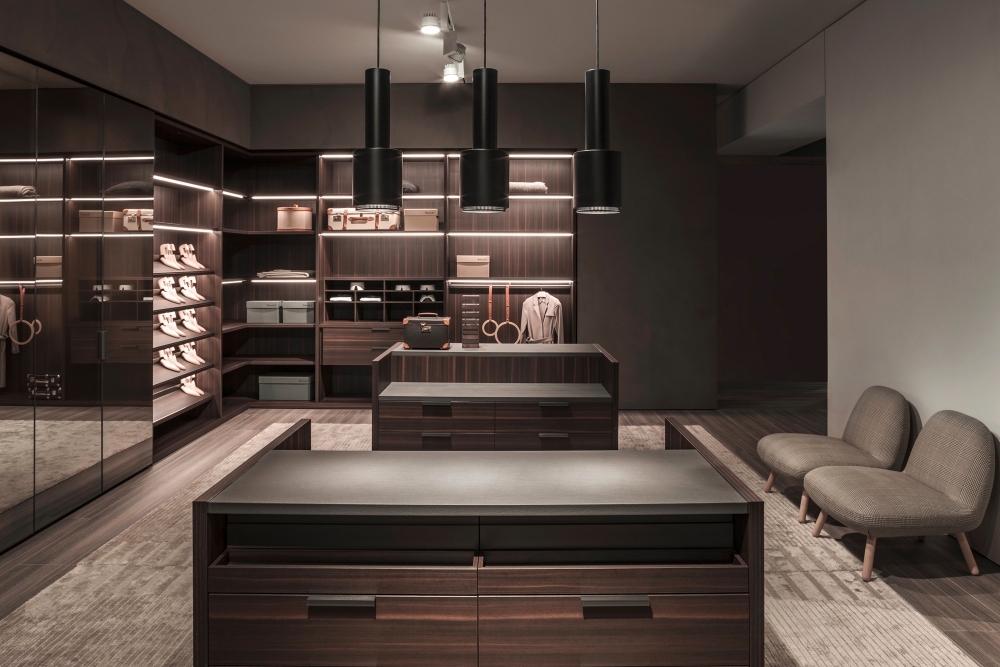 Molteni&C Museum
The Molteni Museum was established in 2015, the same year of Milan's International Expo. After 80+ years of success, it was the right time to celebrate the design culture and history of Molteni. The museum was designed by Jasper Morris and includes 48 pieces of iconic products and original prototypes significant to the Molteni universe (Molteni&C, Dada, Unifor, and Citterio). A feature of Gio Ponti's design furniture from 1935-1970 is highlighted among others.
Molteni&C Projects and Collections
As a leader of Made in Italy design and contemporary furnishings, it would be impossible for Molteni&C to ever stand still. The Molteni collections are presented at Salone del Mobile, from Leather, Textiles, Bed Dressing, to Home Office, never leaving anything up to chance for interior designers or furniture enthusiasts. The brand also curates or collaborates on a variety of different projects within the interior and design scenes.
A textile collaboration with Italian fashion designer, Marta Ferri, has given new life through nine lines dedicated to multiple materials. The wide range of textures and shades allows your home interior vision to become a reality with sophistication and style.
Molteni&C 2018 Collection
There's always something new and innovative available at Molteni and 2018 has been no different. Amuse yourself with the 2018 collection including Vincent Van Duysen's Albert modular sofa, Elain armchair, and Adrien storage system, as well as Ron Gilad's Teorema, which won the Wallpaper Design Award 2018 in the category of Best Twist Action.
Molteni&C Heritage Collection
There has been a good deal of history and heritage to be recognized from this Molteni over the years. The Heritage Collection was a chance to revive the archive and an opportunity to remember the past 80 years alongside the opening of the Molteni Museum's '80!Molteni' exhibition.
Molteni&C – Welcome Collection
The customer's experience, whether in a hotel, restaurant, or hospitality space, was the central focus of the Welcome collection. Rodolfo Dordoni worked with Molteni to create pieces fit for residential to assure wherever the customer is, they feel right at home.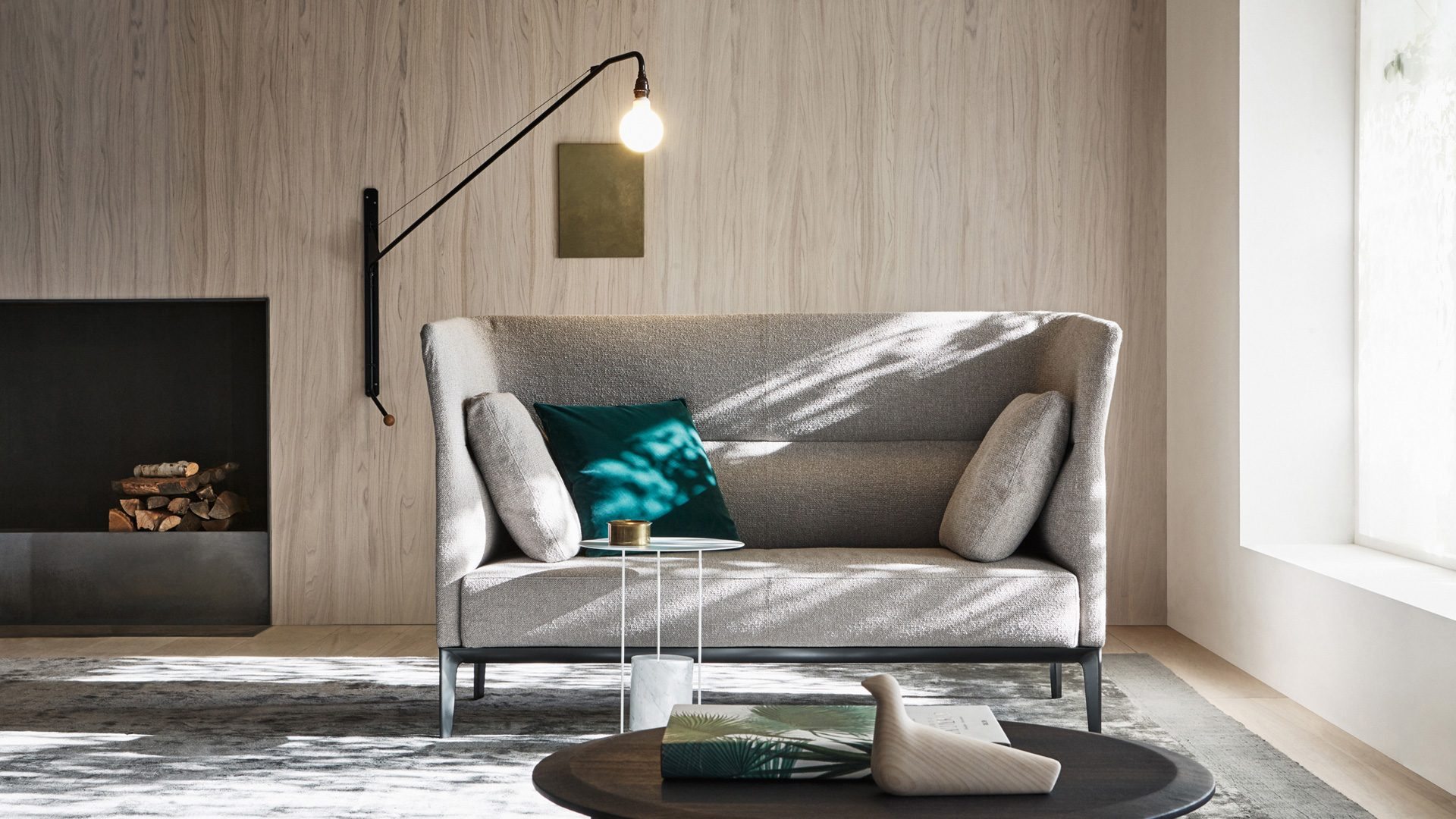 Molteni&C in Milano – Bosco Verticale Project
From the 22nd floor of architect Stefano Boeri's Bosco Verticale, you could look outside at the iconic plants forming the landmark plantscape skyscraper in Milan. Or, you could check out a flat furnished with Molteni&C and Dada features and furnishings.
House of Molteni Project
#HouseOfMolteni is a digital project consisting of 12 stories in 12 months. The collection shares lifestyle images, text, and video embodying stories of international trendsetters, artists, and designers from the comfort of their homes.
Shop, experience, and discover Italian design with Esperiri!