A Fabulous Day Out in Milan
Posted on 08 January in Milan Design Guide
Italian Lifestyle, Esperiri Milano
Enjoy this curated guide for a short, design-centric visit to Italy's most cosmopolitan and international city. With only one day in Milan, your itinerary will be full! But, you are always welcome to stay longer, as this city has plenty of showrooms, galleries, and ateliers to share.
One Day in Milan
There's simply no better city for designers or design enthusiasts than Milan – from fashion to furniture. You'll love spending even one day in Milan and exploring this inspirational epicenter. Whether you're staying at the Fornasetti Suite at Milano's Mandarin Oriental, or one of the finest Design Hotels, you'll be just fine getting around on foot, by taxi, or even with a quaint ride on the historic yellow trams.
Places to Visit with One Day in Milan
There are plenty of places to visit with your one day in Milan. Get an early start for your day out and head to the Duomo di Milano. The quiet piazza will soon fill with tourists as well as pigeons, so enjoy a solo moment taking in the fantastic architecture of the historic Duomo. It's also quite beautiful to see the stained glass in the evening hours, so if you aren't a morning person, head over after dinner.
An Italian breakfast generally consists of a brioche and an espresso or cappuccino. It shouldn't be hard to follow suit in a luxurious setting such as Pasticceria Marchesi. Walk up the mysterious and intriguing green marble staircase and into the elegant world of Marchesi. There are also two other locations, if you need another pick me up throughout your day, on via Montenapoleone and near Corso Magenta.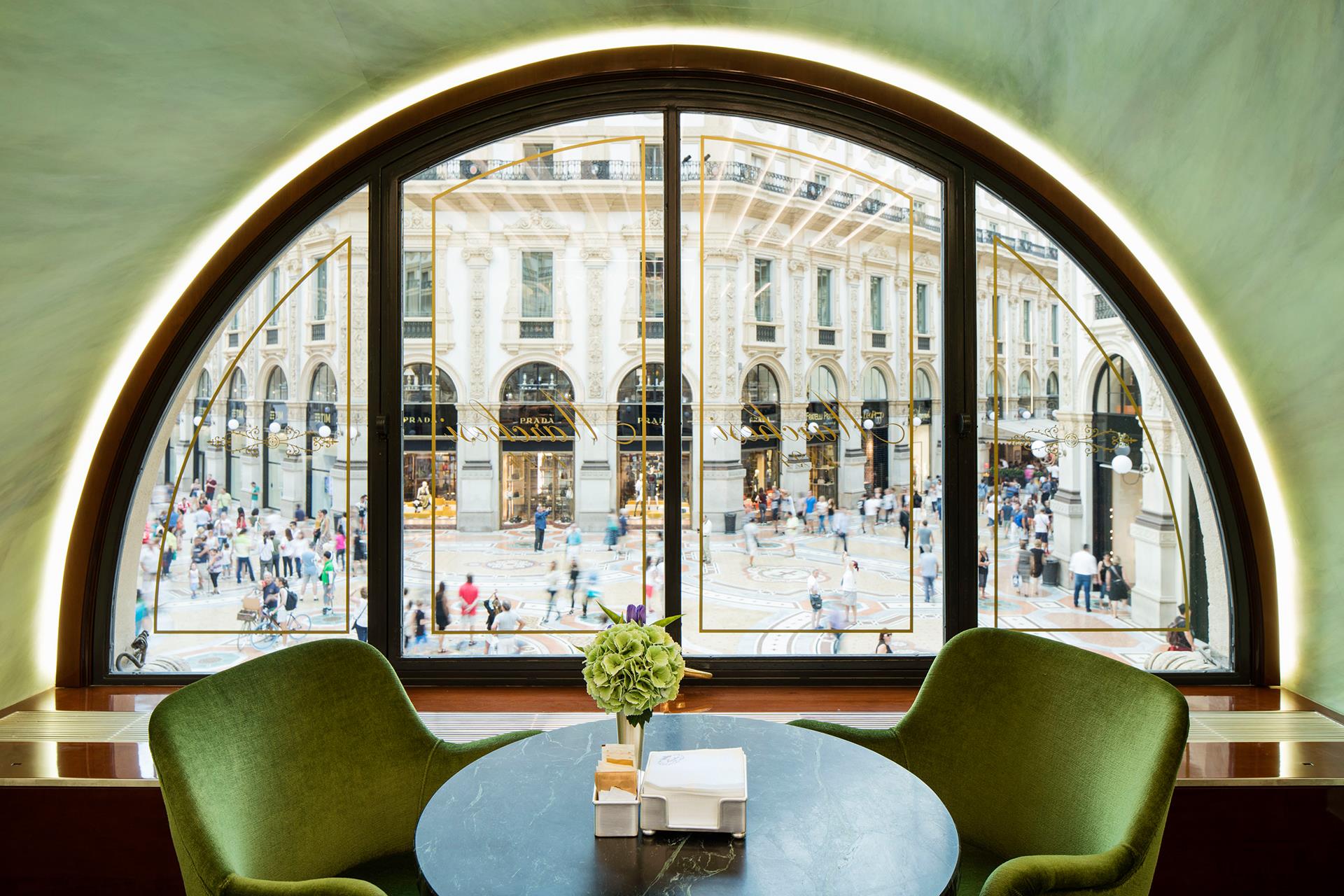 Galleria Vittorio Emanuele II is one of the most iconic landmarks in Milan. Shop and marvel at Italy's most historic shopping center. The architecture, mosaic floors, and beautiful artistry make for a truly enchanting atmosphere, and for fashion lovers, look no further. You'll find Prada, Gucci, Louis Vuitton, Versace, Swarovski, and more.
If you didn't get your shopping fill at Galleria, a brief walk or short tram ride will take you to via Montenapoleone. This is the perfect street for a stroll down the most famous fashion street in Milan. The window shopping alone is to die for, from Dolce&Gabbana and Celine to Ferragamo, Burberry, and Dior. There's no shortage of style as you wander down one of the connecting side streets, such as Via Senato or Via della Spiga.
No visit to Milan would be complete without a visit to Leonardo da Vinci's Last Supper at Santa Maria delle Grazie. Make a reservation ahead of time to confirm your spot. If you prefer something a little more contemporary, head to Fondazione Prada. The location is a little off the beaten path, but totally worth it for a glimpse at the architecture and Prada's impressive art collection. It is located on the site of a former gin distillery. You can always quench your thirst or sweet-tooth with a stop at Bar Luce, which is always encouraged.
Enjoy a rooftop view at Ceresio 7 for an hour or so of aperitivo. You'll have views alongside scrumptious snacks accompanying your before-dinner drink. Italians bring an easy going style down to every detail of daily life, including this popular tradition symbolizing the transition from after work to dinner time, opening the palate up for delicious Italian cuisine. If you want to skip evening plans and aperitivo-hop, there's plenty of luxurious locations to choose from in Milan.

What better way to wind down your day than with a stop at the historic Teatro alla Scala for a night at the opera? Depending on the schedule, you may be in for a variety of treats, such as an opera, a ballet, or a concert. Arrive a few minutes early to see the theatre full of magic museum before finding your seats. You'll definitely want to watch as the lights dim and the show begins.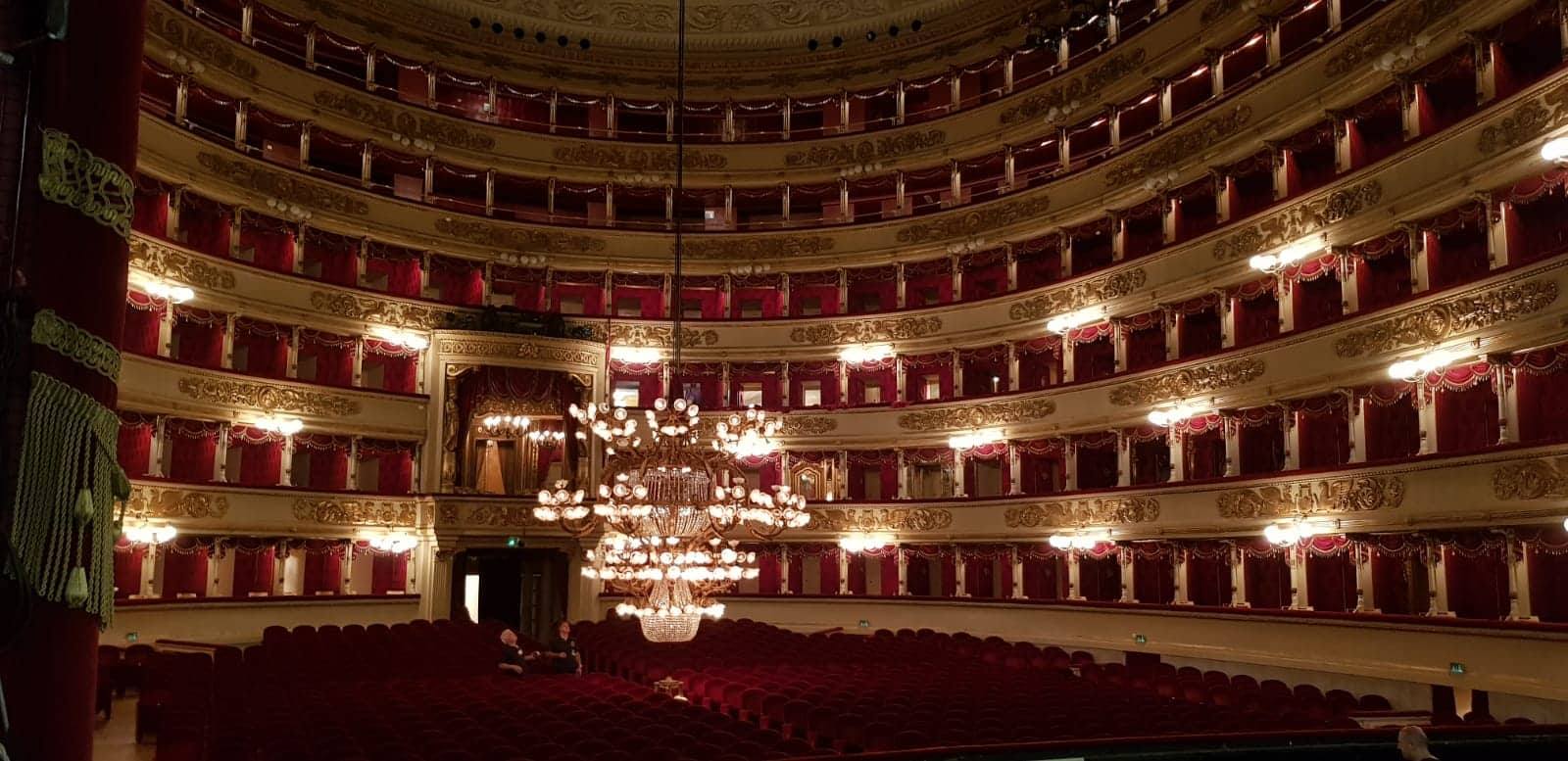 Afterwards, follow your hunger to a fabulous dinner. La Briciola is full of magic, from the décor of whimsical lights and candy jars to the warm, welcoming, and witty staff that make you feel right at home. Enjoy Milanese dishes, such as Risotto alla Milanese or Ossobuco, and order the house tiramisu with a Montenegro digestif to conclude your perfect day out in Milan.
Make the most of your visit to Milan with Esperiri as your guide. Our Furniture Shopping Tour and Milan Design Week Tour services will provide you with luxury and insider insights every step of the way.
Shop, experience, and discover Italian Design with Esperiri.