Italian Furniture Stores NYC
Posted on 10 August in Travel & Design
Italian Design, Interior Design, Italian Furniture Stores, Worldwide Interior Design, Italian Showroom, Italian Furniture Guide, Italian interior design, Italian Brands, Italian Furniture, high end italian furniture, Italian design brand, Italian furniture new york, Italian furniture showroom NYC, High end furniture NYC
Discover the best Italian furniture stores NYC has and where to find them
Italy is a global trendsetter when it comes to furniture, home decor and interior design, which is why the Made in Italy label has found popularity all over the world. As a result, the greatest names of Italian design have their storefronts on the main shopping streets in every major city, including New York.
Spread over three main areas: Madison Avenue, 56th & 58th Street and Soho, there's no shortage of Italian design inspiration but it can still be hard to know exactly where to get started. Which is why following our Italian furniture Los Angeles guide we have put together a guide to the best Italian furniture stores NYC has to offer.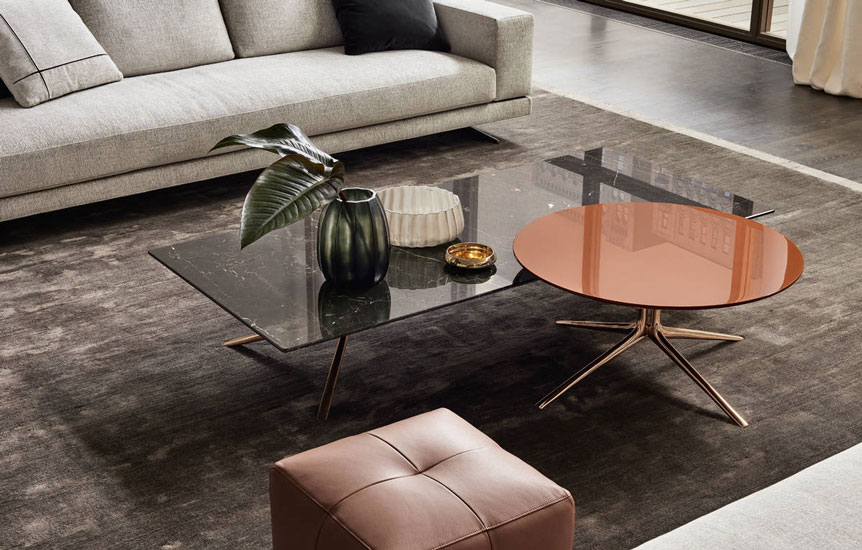 Madison Avenue: A premier luxury district
Stretched over two miles, Madison Avenue is a premier luxury district where you can find some of the most interesting Italian furniture stores including Giorgetti, B&B Italia and Poliform.
Poliform NYC
A leading player on the international furniture scene, Poliform is one of Italy's top design brands. It's known for setting contemporary lifestyle trends with a diversified collection of systems and furnishing accessories: bookcases, complements, wardrobes, beds, kitchens, sofas and armchairs.
Poliform is identifiable for its minimalistic lines and measured proportions with iconic pieces like the modular Bristol sofa featuring broad, soft and comfortable shapes, and the Concorde table, an elegant and modern dining table in robust solid wood.
Poliform New York Madison Avenue Address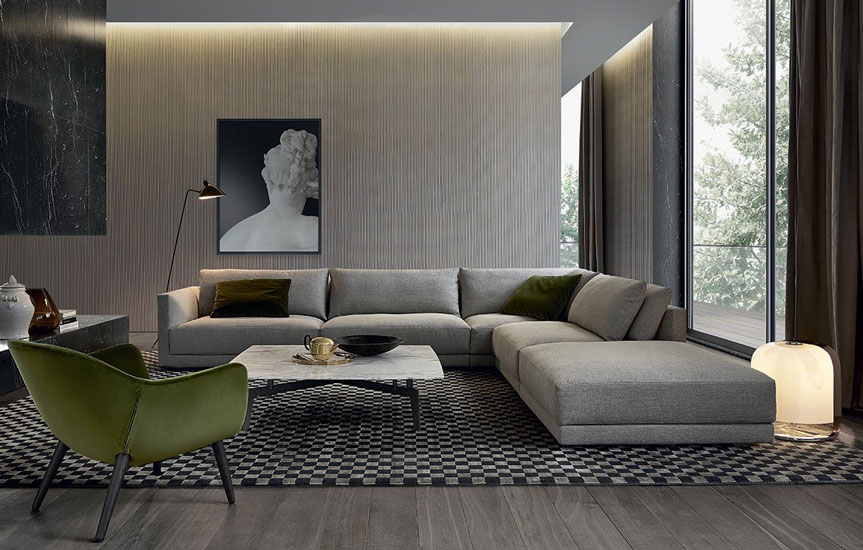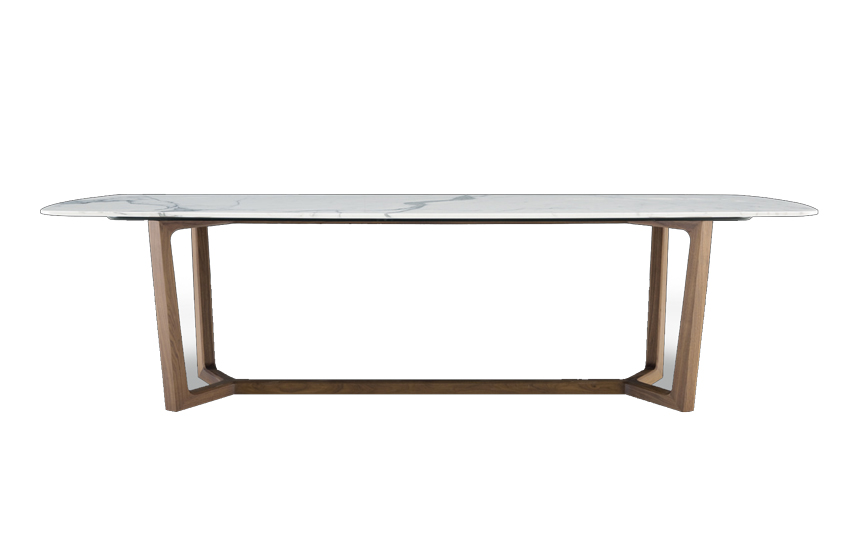 The Molteni group, a distinct family of brands made up of Molteni&C, Dada and Unifor, opened its first flagship furniture store on Madison Avenue in 2018. Designed by Belgian architect and the brand's Creative Director Vincent Van Duysen, a grand walnut staircase guides visitors through the group's eclectic collection including Molteni&C's collaborations with some of the most important names in design and architecture: Matteo Nunziati, Jean Nouvel, Foster & Partners.
Molteni NYC Madison Avenue Address
Giorgetti NYC
The sophisticated craftsmanship inherent in Italian furniture has secured it a place on the New York design scene, of which Giorgetti – an expert in artisanship and woodworking tradition mastered over 120 years – is a crucial part. Its iconic products include the Hug armchair designed by Rossella Pugliatti and the Spring desk chair designed by Massimo Scolari in 1992. Pieces like this can also be seen in an exclusive showroom on Madison Avenue.
Giorgetti New York Madison Avenue Address
In addition to the Italian furniture stores already mentioned, in the area of Madison Avenue there is also Arclinea, one of the most established names in Italian Kitchens. With numerous awards under its belt (Luxury Living Award 2005, Master Design Award 2006, Idot 2009, etc), Arclinea's collections are a reference point for Made in Italy featuring timeless, high end designs developed with a keen eye on the social and cultural evolution of its users.
Arclinea NYC Madison Avenue Address
B&B Italia NYC
In addition to its historic flagship showroom on 58th street, which first opened in 1976, B&B Italia's newest store on Madison Avenue scenically presents the design and international lifestyle of the prestigious brand. Here, the modern and contemporary B&B Italia collections illustrate the company's creativity when it comes to interior design.
B&B Italia Showroom Madison Avenue Address
Soho: An eclectic enclave of Italian furniture New York presents
One of the City's most eclectic enclaves, SoHo's shopping grid is home to some of Italy's most famous international design brands and Italian furniture NYC has to inspire: Poltrona Frau, Cassina and Boffi.
Poltrona Frau
For almost thirty years, Poltrona Frau Soho has been the epicenter of the brand in the Northeast, it's New York flagship a premier destination of Italian excellence. The showroom is a taste of the brand's historical legacy, illustrated in seminal designs like Sanluca by Achille and Pier Giacomo Castiglioni.
Cassina NYC
Soho's Italian interior design inspiration continues in the Cassina flagship furniture store, complementing its smaller space on 56th street. Since the 50's, this company has manufactured iconic pieces of contemporary design working together with masters in architecture and design, like Franco Albini, Le Corbusier, Frank Lloyd Wright, and Phillippe Starck. Its original perspective can be seen in cult classics like Magistretti's Maralunga 40 sofa.
Cassina Showroom NYC Soho Address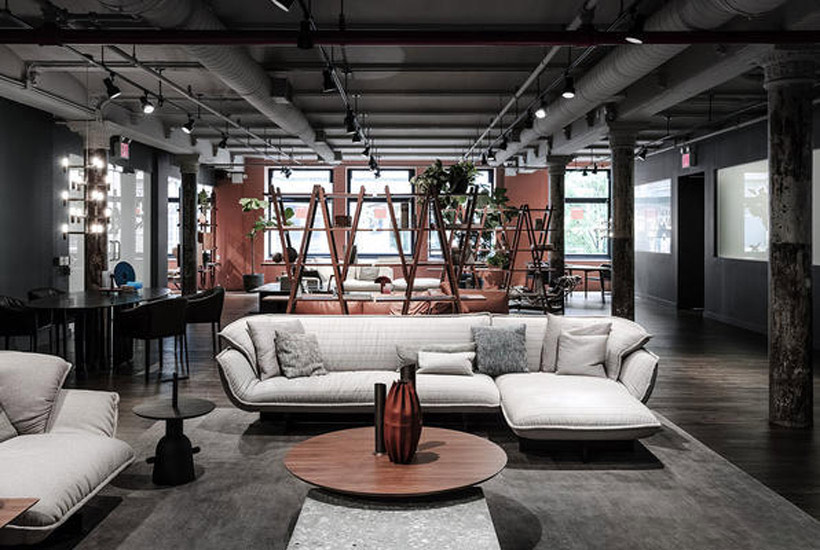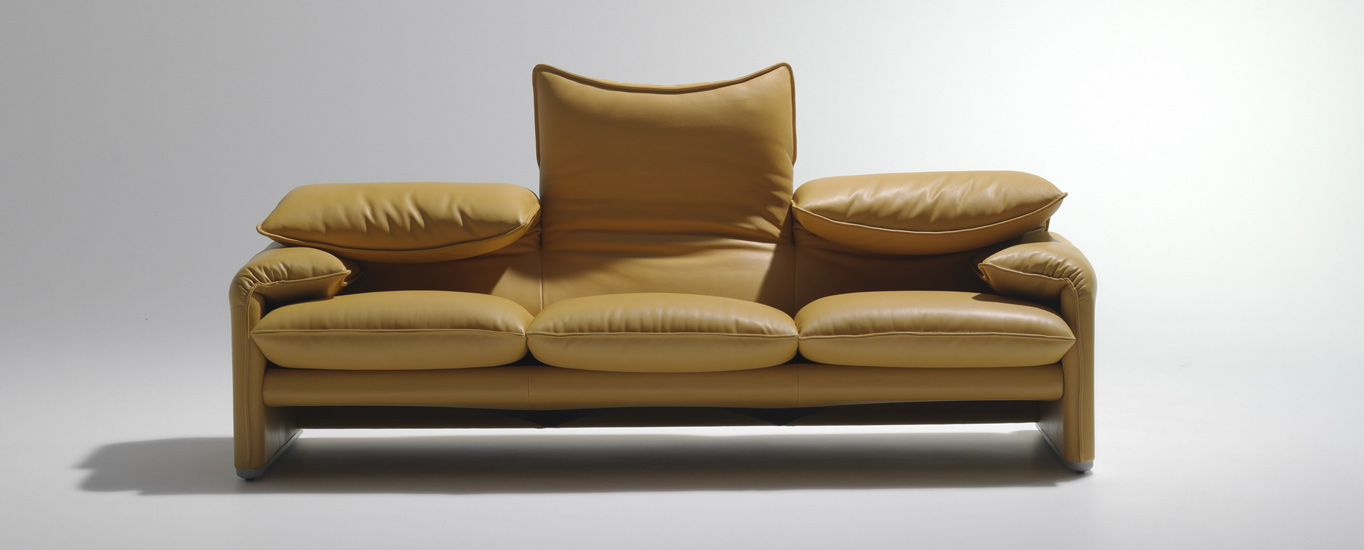 Boffi NYC
Since 1934, Boffi has been producing designer kitchens and bathrooms, eventually becoming a famous international brand. It opened its Boffi Soho New York flagship in 2000, introducing its unique style and strong personality to the American market, showcasing its products in a gallery ambience and the best possible light.
56th & 58th Street: A taste of Milan in Midtown
Other prime shopping destinations brimming with the best Italian furniture stores NYC has to explore include 56th and 58th street in Manhattan's Midtown where there are more intimate flagships for B&B Italia and Cassina, as well as an exclusive Flexform flagship, can be found.
Flexform NYC
In 2012, Flexform launched onto the New York City scene with their flagship furniture store exhibiting the brand's best-sellers and newest releases. The showroom offers an impressive product line, from cabinetry and modern tables made from walnut, ash and mahogany to luxury sofas and sectionals representative of the company's collection.
Flexform New York 56th Street Address
Are you searching Italian design to inspire a home project? If so, our online interior design service is available to access from wherever you are. Our team of Italian interior designers are experts in managing high-end projects and can help you choose the best brands including Italian furniture NYC has introduced to you.
If you are looking for something unique manufactured by the best Italian craftsmen, we can design and produce custom design furniture as done for this interior design project in New York City. Once your project is finalised, our Italian artisans can take care of the delivery and installation of any new furniture directly to your home. If you can't find what you are looking for in New York, we can organise a tailored Italian furniture shopping tour on the ground in Italy, where you can immerse yourself in the quality of design that's Made in Italy.
Your unique Interior Design Project developed by Italian Professionals.
Discover and shop Made in Italy while living the Italian lifestyle in Milano.