The best Italian furniture stores in Los Angeles
Posted on 12 November in Travel & Design
Italian Design, Italian Furniture Stores, Italian Showroom, Italian Furniture Guide
Together we uncover the best Italian furniture stores in Los Angeles because Italian design is a distinctive sign of style and elegance everywhere. We have compiled a selection of design stores where you can find items to furnish your contemporary home.
Shopping guide to Italian furniture stores in Los Angeles
The great names of Italian design have their storefronts on the main shopping streets all over the world. Los Angeles is no exception, where you can find yourself in front of marvelous showrooms and Italian design stores.
Whether you are a tourist or a resident of Los Angeles, you can allow yourself a visit to these modern furniture stores and find the inspiration you are looking for to furnish and personalize your home. In LA, it is on the bright and luxurious Beverly Boulevard that the most famous Italian brands are concentrated. Brands which in recent years have decided to open their showrooms to an American market which has always been interested in knowing and living the unmistakable style of Made In Italy products.
The showrooms where you can find Italian furnishings in Los Angeles
Flexform Los Angeles
Flexform Los Angeles , the famous brand born in the 60s in the high-quality furniture production district of Brianza, opened its third flagship store in the United States in 2016 in Los Angeles. The store is located in the West Hollywood Design District, an area known today by the design community as a reference point for purchasing Italian furnishings in Los Angeles.
The Flexform store displays a vast selection of the most representative products of the company's collection.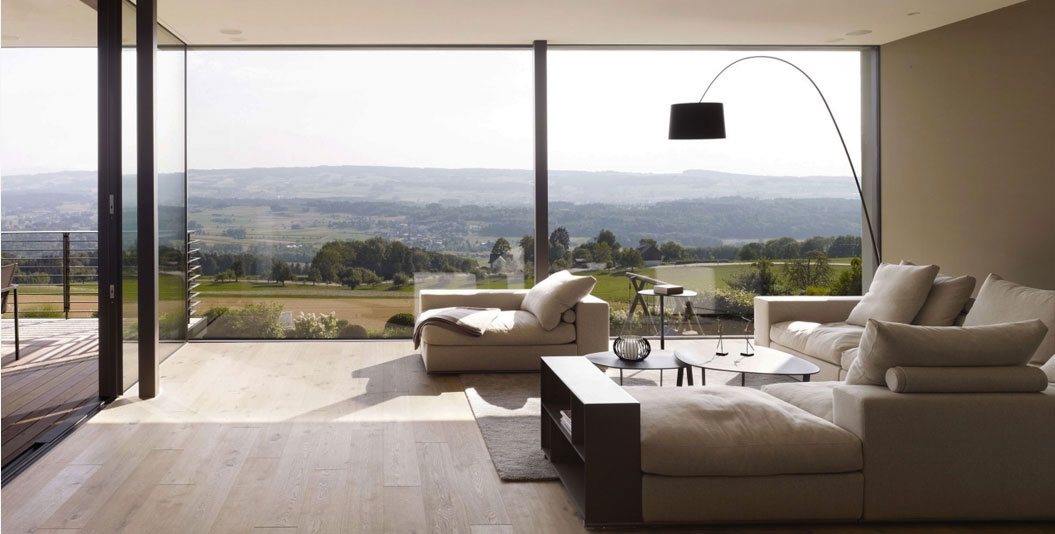 Luxury Living Los Angeles
Luxury Living Los Angeles, a luxury Italian group specialized in the production and distribution of prestigious furnishings, also chose the heart of Los Angeles for relocating their showroom in 2016. Luxury Living's flagship store is located at 8833 Beverly Boulevard and occupies more than 1000 square meters of exhibition space in a single story building. Here you can choose between the main offerings from brands like Fendi Casa, Bentley Home, Trussardi Casa and Paul Mathieu.
The shop's broad storefronts allow you to view the elegant architecture of the interior, designed to enhance the details and distinctiveness of the various furniture and accessory lines. Created to welcome architects, interior decorators, and interior designers, the showroom provides a consummate vision of what the brand has to offer.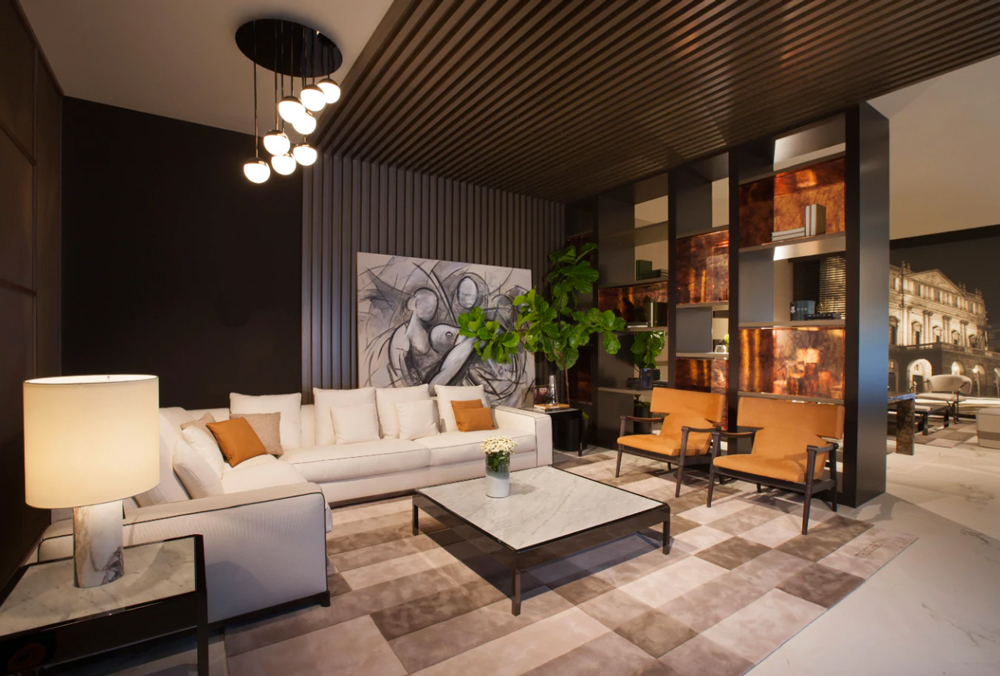 Cassina Los Angeles
Not too far from other Italian furniture stores in Los Angeles is Cassina Los Angeles at 8815 Beverly Boulevard, another notable brand for Italian furnishings. Here you can also find products created by the great masters of design such as Charlotte Perriand, Charles Rennie Mackintosh, Gerrit Thomas Rietveld and Le Corbusier, for which Cassina holds worldwide production rights. Next to these furnishings you can also find contemporary proposals signed by designers such as Jaime Hayon, Patricia Urquiola and Mario Bellini to furnish a house in the designer style: from the living room to the bedroom.
Molteni&C Los Angeles
Molteni&C / Dada is another historic Made in Italy brand who has recently opened a new flagship store in Los Angeles. In this store, you can touch with your own hands all the new collections from the company signed by Rodolfo Dordoni, Vincent Van Duysen and Jasper Morrison, together with reproductions of furniture signed by Gio Ponti, such as the D.156.3 armchair which Molteni&C recently exclusively reproduced.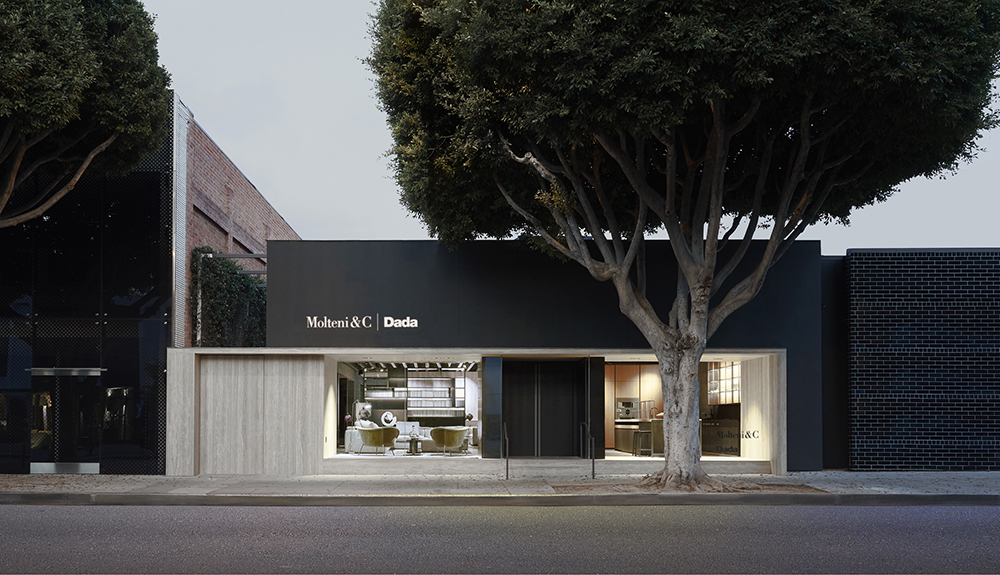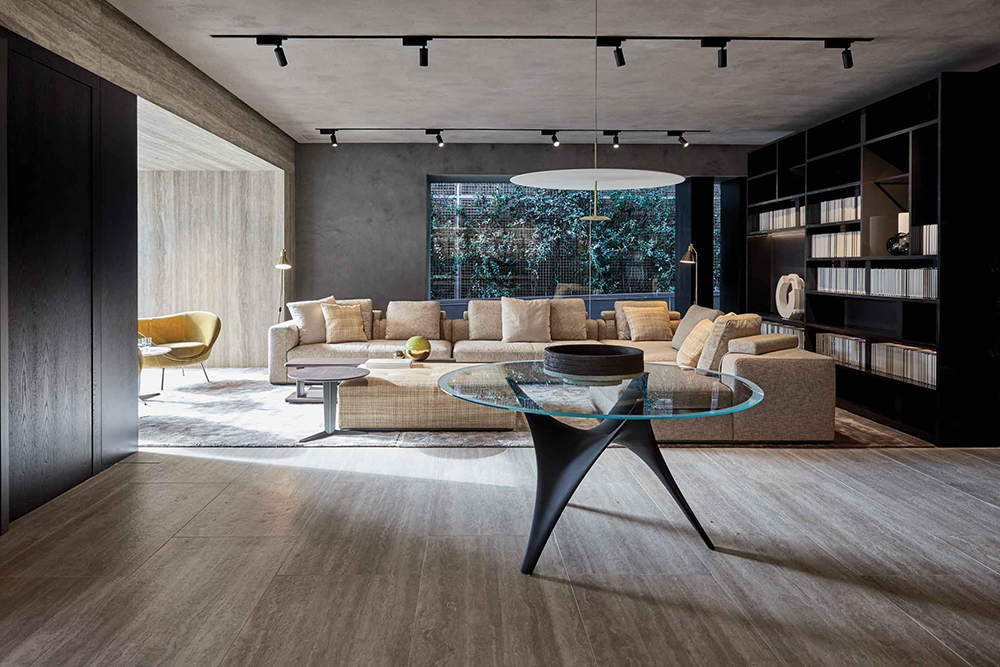 Boffi Los Angeles
The products signed by the masters of design are always in high demand by decorators, and one of the most appreciated of Italian design are kitchens. Particularly popular are island kitchens, perfect for furnishing open spaces where the living area and kitchen are visually connected without compromising continuity. Boffi kitchen is among the most renowned designer kitchen producers in the industry and is one of the Italian furniture stores in Los Angeles that you cannot miss.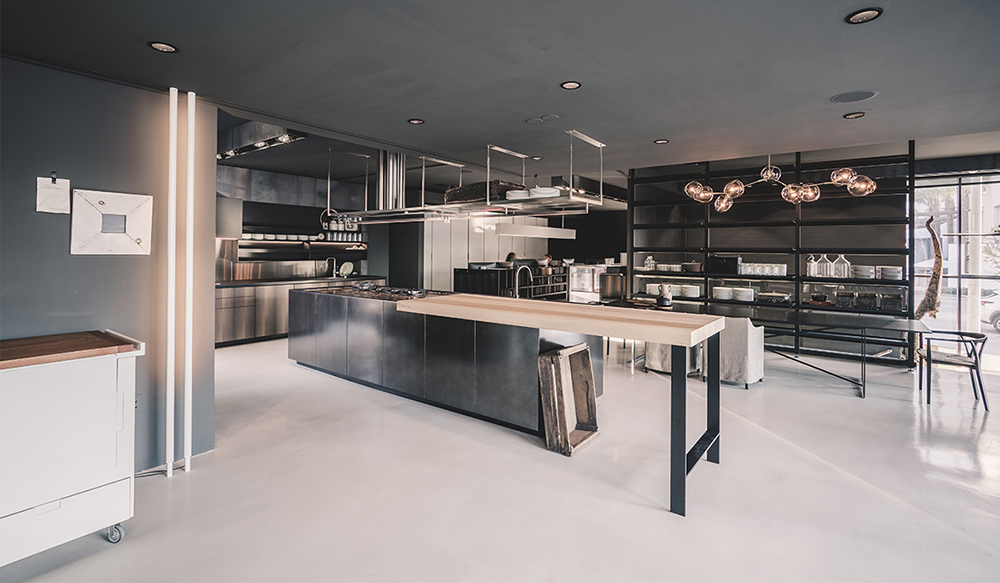 The Boffi Los Angeles store is located at 444 di Beverly Boulevard. Inside, all the best proposals from the brand are showcased for furnishing a modern home. The store was designed in 2011 by the architect and designer Piero Lissoni, who also designed some trademark products for Boffi, from kitchens like the Duemilaotto collection or Aprile kitchen, to the storage and shelving systems and bathroom solutions.
Among the Italian furniture stores in Los Angeles, you can find many luxury designer brands such as Henge Los Angeles. The Italian brand is now present in the design district in a 200 square meter showroom. Here you can admire the total home collections from Henge, which vary from lighting solutions to living room decor, to accessories. These products are created thanks to the Italian know-how and the expertise of master artisans who are present at every stage of production.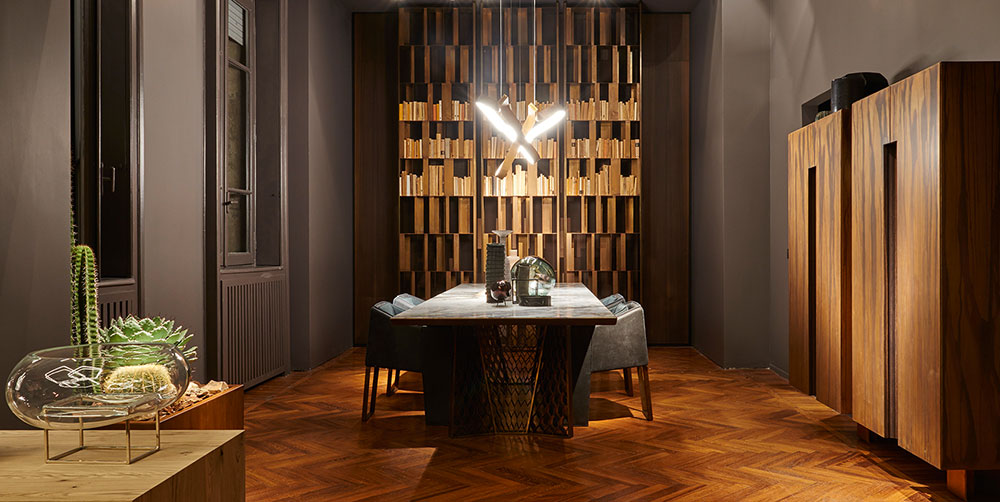 Italian Furniture in a Los Angeles Interior Design Project
The proposals of these famous Italian brands are among those that take part in creating evocative projects for interiors in the style of Made in Italy, like this marvelous residence on a Bel-Air ridge. It is a project signed by Tag Front Architects, a true expression of luxury and comfort. This villa immersed in green has 7 bedrooms, ten bathrooms, in addition to a large infinity pool, a professional tennis court and a 12-car garage. The interior of the abode is treated with the finest detail, from the selected materials to the furniture. Such as the large, Italian-style kitchen open toward the living room which becomes the focal point of the space. It is truly a dream house and if you were undecided whether or not to buy it, it is too late: the house sold for 45 million dollars!
If you are looking for a unique experience oriented toward discovering something new for furnishing your house, try our shopping tour in Italy. We will be able to help you choose the best products of the Italian style, finding you the right solutions fit for realizing your unique interior design project.
Esperiri, your interior contractor for Made in Italy.