Where to See Italian Furniture in the Lion City – Singapore
Posted on 21 September in Travel & Design
Italian Furniture Stores, Italian Showroom, Residential Design, Italian Brands
Discover where you can find Italian furniture in Singapore and the projects that showcase Italian style and designer furniture in Singapore.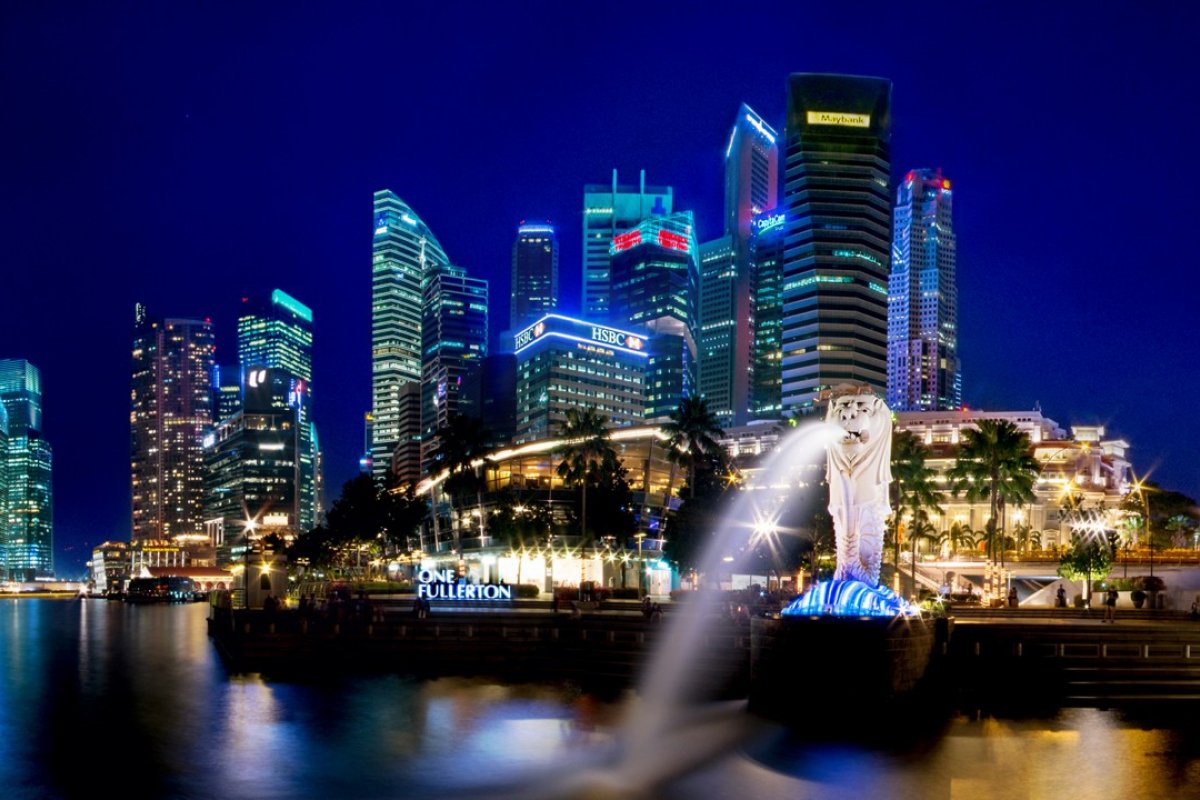 Italian Furniture in Singapore
Italian design is well-known and praised across the world. Italian products are frequently chosen for furnishing homes and residences with the distinctive elegance and style of Made in Italy. Because of this, many Italian brands have opened furniture stores in major cities throughout the world, from the United States to Asia. Thanks to this expansion, it is now possible to shop for Italian furniture in Singapore, one of the most open and cosmopolitan cities on the Asian continent.
Singapore is home to the showroom of Arclinea, an Italian kitchen brand which has produced high-quality kitchens since 1925. The Arclinea flagship store is located at 163 Penang Road. The store faces the street and represents an important landmark for Arclinea in the region. The exhibition space is 110 square meters and was designed in Italy by the Arclinea team and architect Antonio Citterio, who is also the brand's art director.
The modern and couture style of these kitchens was preferred by Forum Architects for their project One Robin in Singapore. The project consists of a 17-story tower erected in a luxurious area of the city surrounded by prestigious residences. The Arclinea kitchen that was selected for this project is the elegant and modern Convivium model, which is an ideal choice for a location in the luxuriant center of Singapore.

Where to find designer furniture in Singapore
Not far from the Arclinea flagship store is the Boffi showroom, located at 123 Penang Road. Boffi is an elite Italian brand that offers design solutions for the home and high-level contracts. Boffi is known primarily for their premium kitchen collections. In 2012, they opened their Singapore flagship store. Inside this space, which was designed by the Boffi team, clients and architects can find kitchen systems, bathroom furnishing solutions, sanitaryware and wardrobes from the Boffi collections.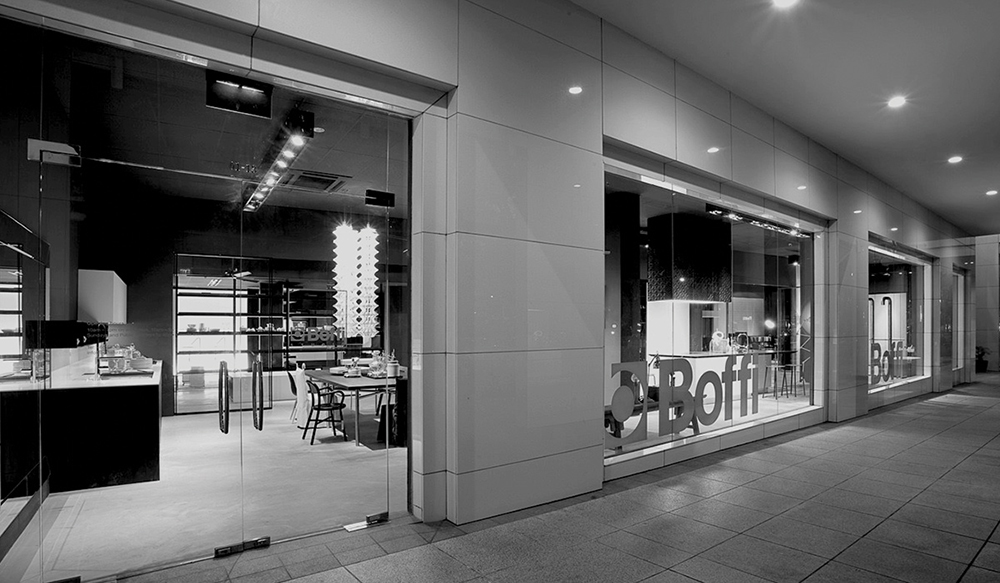 Since 2017, Flexform is also present on the Singapore scene with their exclusive flagship store. The Flexform exhibition space is located at 200 Newton Road and hosts a wide selection of the brand's best-sellers and new releases. The store occupies two floors of a glass building, a space that was realized using prestigious materials, marble finishes, and refined linen curtains. The setting is perfect for showcasing the brand's collections to the Singapore public.

Your Italian Furniture Shopping Tour: from Singapore to Milan
If you too love Made in Italy design and the style of Italian furniture and desire it for your home, we can help you simplify the research process and furniture selection. If you want to embrace a new Design Experience, try our Italian Furniture Shopping Tour. Travel to Milan with us and discover the best of Made in Italy while enjoying the Italian lifestyle. Your house will become a story to tell. Last but not least, you will be sourcing from the Country of Origin at more favorable conditions.

Italian furniture brands in interior design projects in Singapore
Italian design is also highly sought-after by Singaporean interior design studios and architects for use in their interior design projects. One example is the AR House project from the studio Observancy & Architecture. In this luxury abode characterized by clean lines, it was decided to bring the chic aesthetic of Italian furniture to Singapore. For the living room, for example, an armchair and other furniture were selected from famous Made in Italy brands.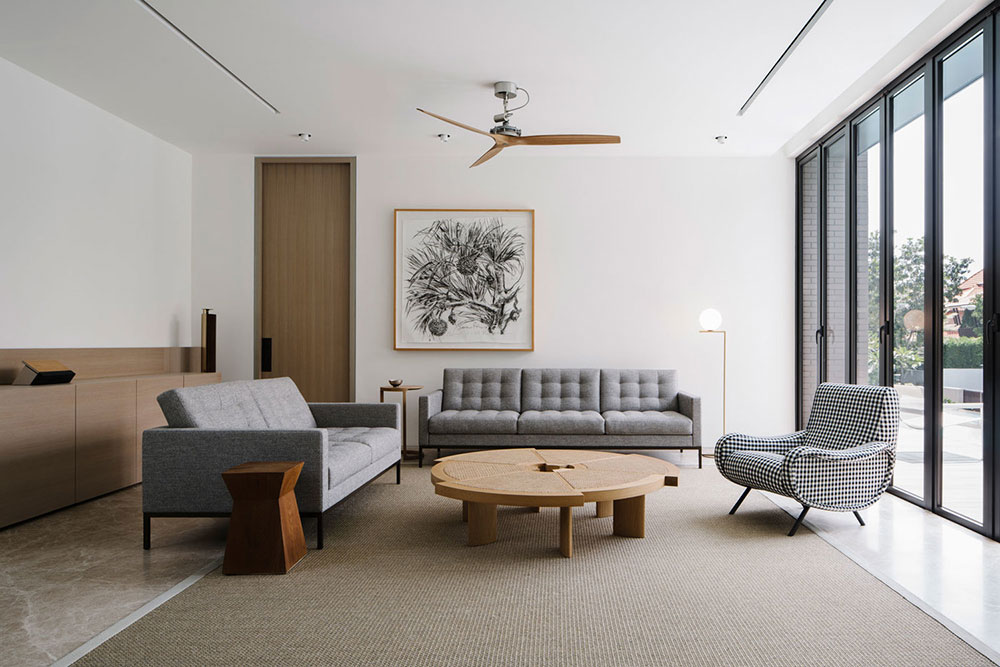 Many of the Top Interior Designers in Singapore look to European design for their interior design projects. The miro project from Metaphor studio is one example. The interior of this lavish apartment demonstrates a fusion of style creating an innovative cosmopolitan ambiance featuring furniture pieces from Italian and Danish design.
Miro Project by Metaphor Studio

Miro Project by Metaphor Studio
Design destinations in Singapore
Continuing with our overview of Italian Design Brands in Singapore, we find notable names such as B&B Italia, Cassina, and Giorgetti with locations at 77 Bencoolen Street. The contemporary collections of these manufacturers share the same exhibition space where you can admire historic pieces and new creations alike.
Natuzzi is a contemporary Italian company that shares a showroom with the collections of Fendi Casa, a flagship brand for luxury Italian furniture. You can find the creations of these two famous labels at 100 Orchard Road and select your favorites for your own home decor project.
Contemporary designer furniture brands such as Magis and Desalto can be found at 6 Raffles Blvd. Alongside these, you can also find the Moroso collections with pieces designed by the most famous furniture designers like Patricia Urquiola, Marc Thorpe, and Doshi-Levien. The pieces vary from Italian-style proposals for the bedroom from Flou to the most recent collections from Gervasoni, another historic Italian company that is currently run by the third generation of the family.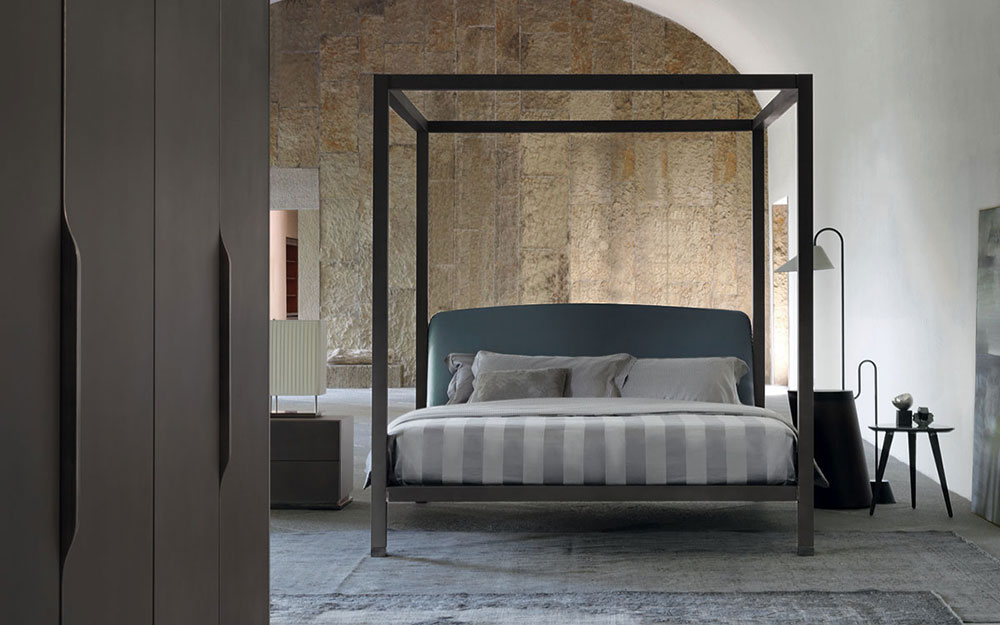 If your are looking for Made in Italy and you would appreciate support in your project, do not hesitate to drop us a line. Using our decades of experience, we manage high-end projects from the design phase until the delivery and installation. Write to us and we will put you in contact with our representative in Singapore.
Esperiri, your interior contractor for Made in Italy.