Miart Milano 2019 Art Fair
Posted on 08 April in Milan Design Guide
Esperiri Milano, Contemporary Art, Miart Milano
Miart Milano is a contemporary art exhibition at Fiera Milano, the original fairgrounds of Milan's famous furniture fair. In its 24th edition, Miart Milano 2019 took place just before Milan Design Week 2019 and showcased Italian and international galleries as well as artists. Follow along as we highlight some of the most interesting artists.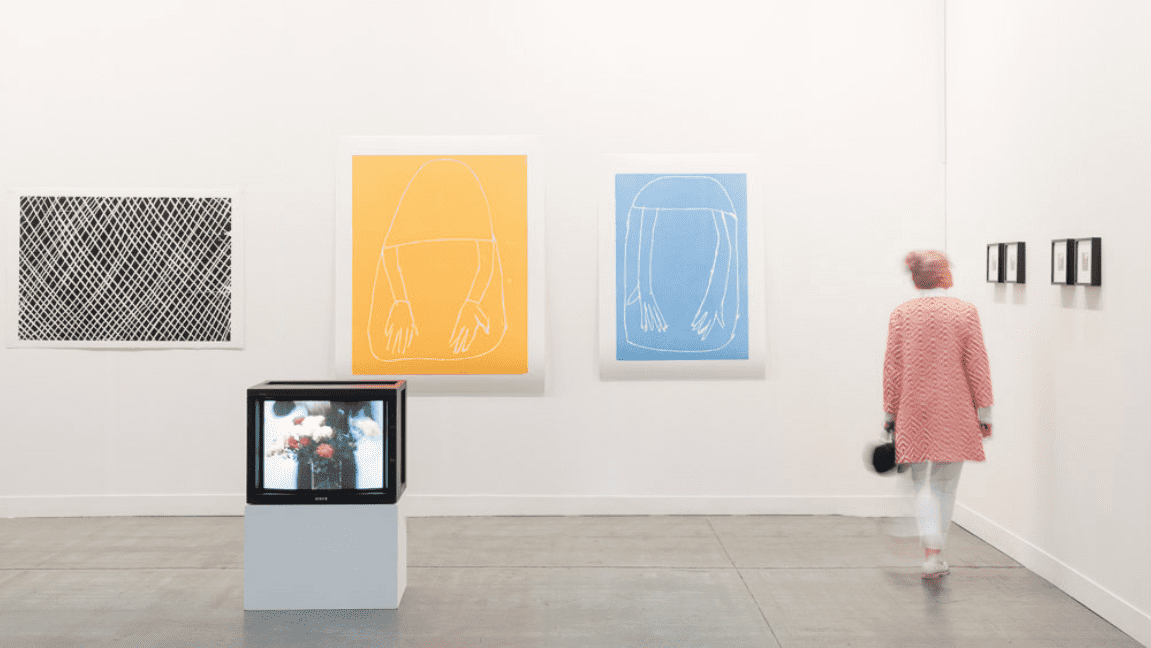 Miart Milano 2019 Overview
There were 185 galleries from 19 different countries showcasing at Miart Milano 2019. While Italian galleries were well represented, from Bologna to Rome, there were also many great global galleries. Aside from European cities, there were galleries from Tel Aviv, Buenos Aires, New York, and beyond.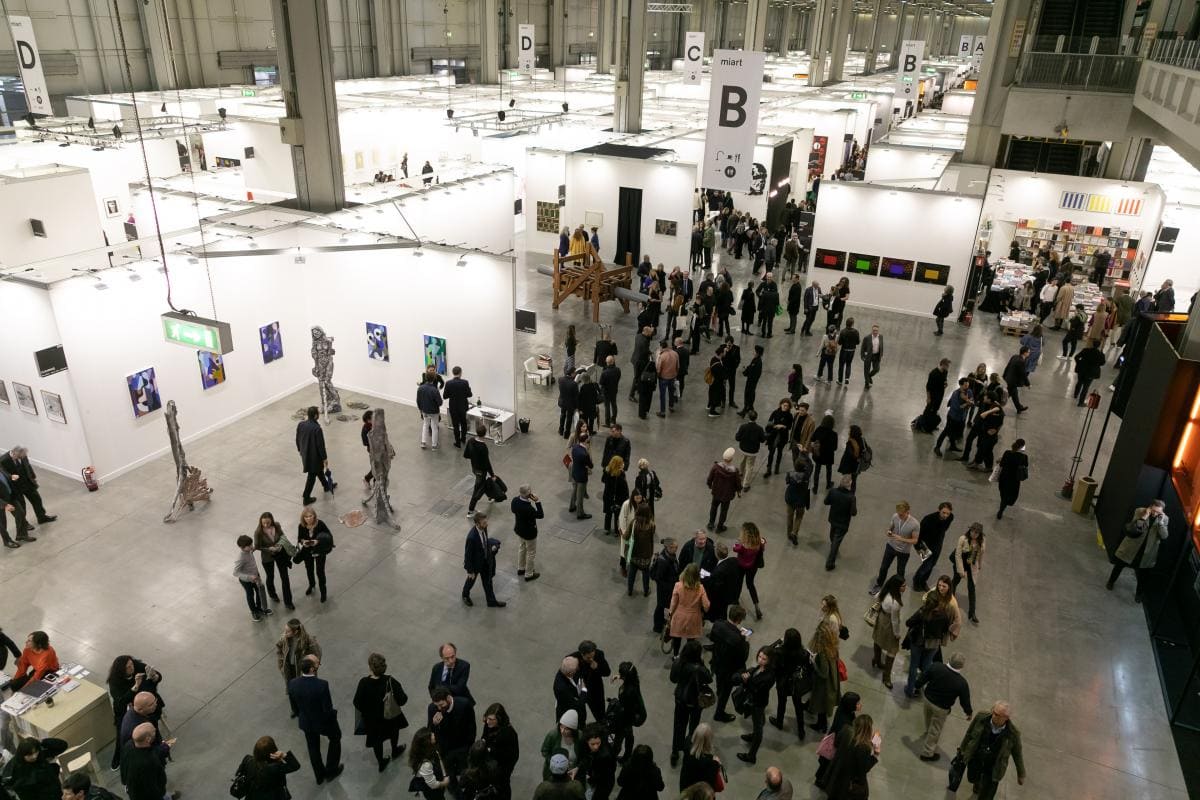 Follow along for more contemporary art on the Miart Milano social channels!
Miart Milano Facebook | Miart Milano Instagram
Contemporary Art Exhibition
There was a definite mix of established and emerging artists and galleries at Miart 2019. The fair divided both artists and galleries of the contemporary art exhibition into several categories. There was a dedicated space to: contemporary, masters, decades, generations, emergent, and object.
Miart 2019 International Artists
Color is the driving inspiration behind the hand-dyed, woven artworks by American artist Ptolemy Mann. Her architectural and chromatic pieces are both calming and eye catching, neutral, yet striking. Her signature ikat-dyeing technique would be best viewed on a large scale. Taste Contemporary, a gallery based in Geneva, presented her work at Miart 2019.

Her Dark Materials – Ptolemy Mann

Ptolemy Mann
Another artist from Taste Contemporary is Virginia Leonard. She is a New Zealand artistthat uses various materials, such as clay, lustre, and resin. from a car accident. Leonard was injured in a car accident and used her art to cope with bodily scarring as well as chronic pain. The pieces are self-portraits of her voiceless, misunderstood pain and trauma.

"I have sought a voice for my own pain. These objects are my body."

Virginia Leonard, Miart Milano 2019 artist
Virginia Leonard

Virginia Leonard
Ray Parker (1922-1990) was an American artist. He was known for his 'Simple Paintings' series from the 1950's to 1960's. His works have been associated with Abstract expressionist, Post-Painterly Abstraction, Color Field Painting, and Lyrical Abstraction. Milan's ownStudio Gariboldi presented the late artist's works at Miart Milano 2019.

Ray Parker

Greed and Red – Ray Parker
David Renggli is a Swiss artist. His studio is located outside Zurich. In addition to Miart Milano 2019, his works have also been featured at Art Basel since 2014, including Hong Kong, Basel, and Miami Beach events. This year at Miart 2019 he showcased a series entitled 'Desire Paintings'. Wentrup Gallery represents David Renggli.
Venetian Imagio – David Renggli

Swim of Sculpture – David Renggli

Miart 2019 Italian Artists
Ugo La Pietra was featured in two galleries at Miart Milano 2019. The Italian artist's showed his photography series "Sulla panchina" from 1972. His work as an artist, architect, and designer is celebrated internationally. His recent project for Milan Design Week was also mentioned in our 5VIE Design District preview.
Ugo La Pietra

Sulla Panchina – Ugo La Pietra
Pianificazione Urbana II – Ugo La Pietra

Città – Ugo La Pietra
Grazia Varisco is an Italian visual artist and designer. Her work has been associated with op art and kinetic art movements. Varisco attended the Brera Academy of Fine Arts, where she later worked as a professor of the theory of perception. In Milano, she also worked as a graphic designer for Italian furniture brand Kartell, Abitare magazine, and La Rinascente department store in Milano. Her work has been featured at many galleries and fairs such as Venice Biennale.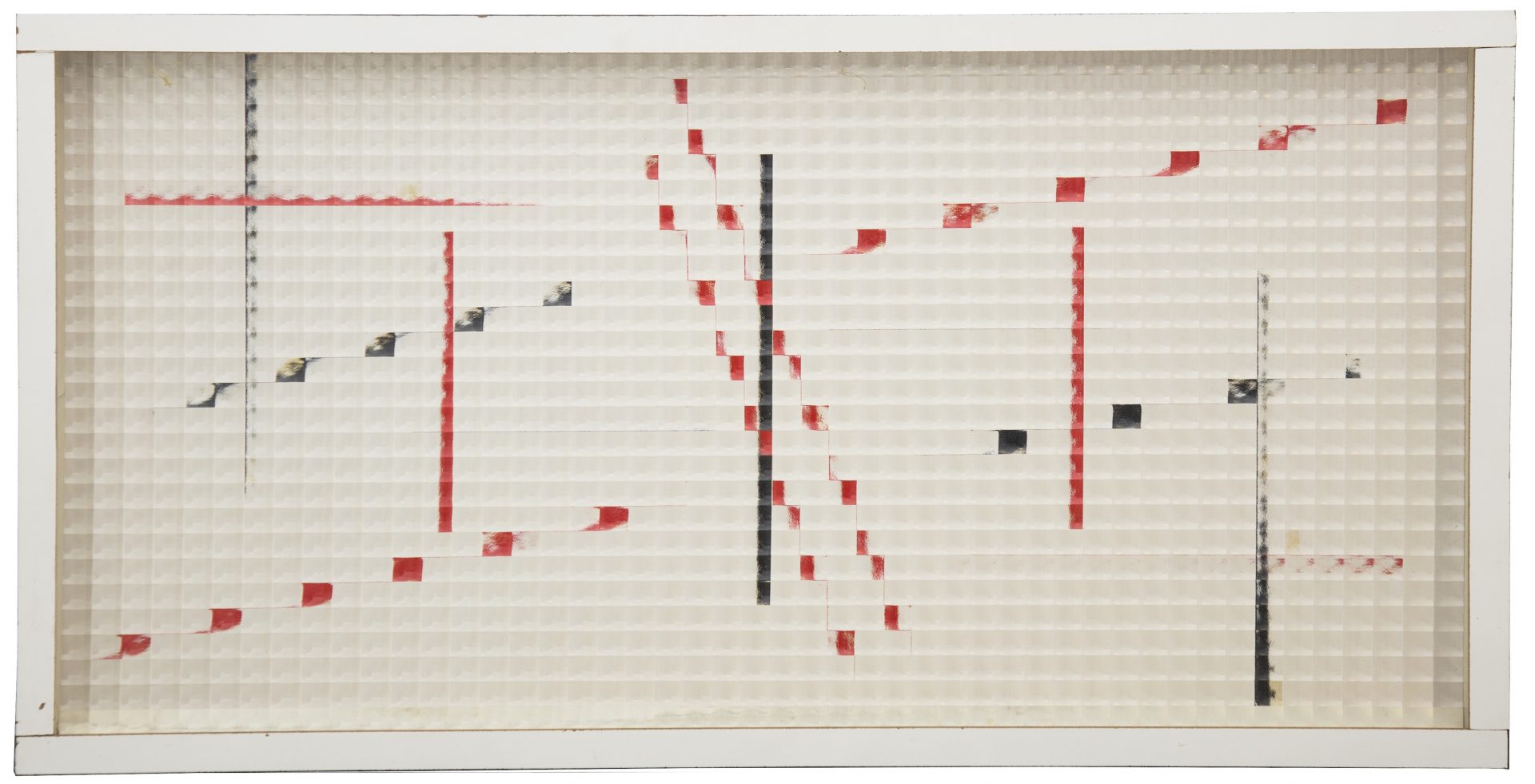 Follow along for more contemporary art exhibition news on the social channels of Miart Milano!
Miart Milano Facebook | Miart Milano Instagram
Esperiri Milano
If you have an interior project on the horizon, reach out to us today! Allow our Italian professionals to get started on designing your dream home interiors. Leave everything to us. Our team will take care of sourcing contemporary art and shipping and after sales of your Made in Italy furniture. In the meantime, get your dose of Miart 2019 and contemporary art via our online Italian Design Magazine.
Your unique Interior Design Project developed by Italian Professionals.
Discover and shop Made in Italy while living the Italian lifestyle in Milano.