Visiting Art Basel 2018 in Miami Beach
Posted on 04 December in Travel & Design
Italian Lifestyle, International Travel, Contemporary Art
Art Basel made its name featuring the best contemporary art and modern masterpieces over the years. Whether you're a regular visitor or Art Basel novice, follow along as we share some exciting information about the 2018 Art Basel Miami Beach event.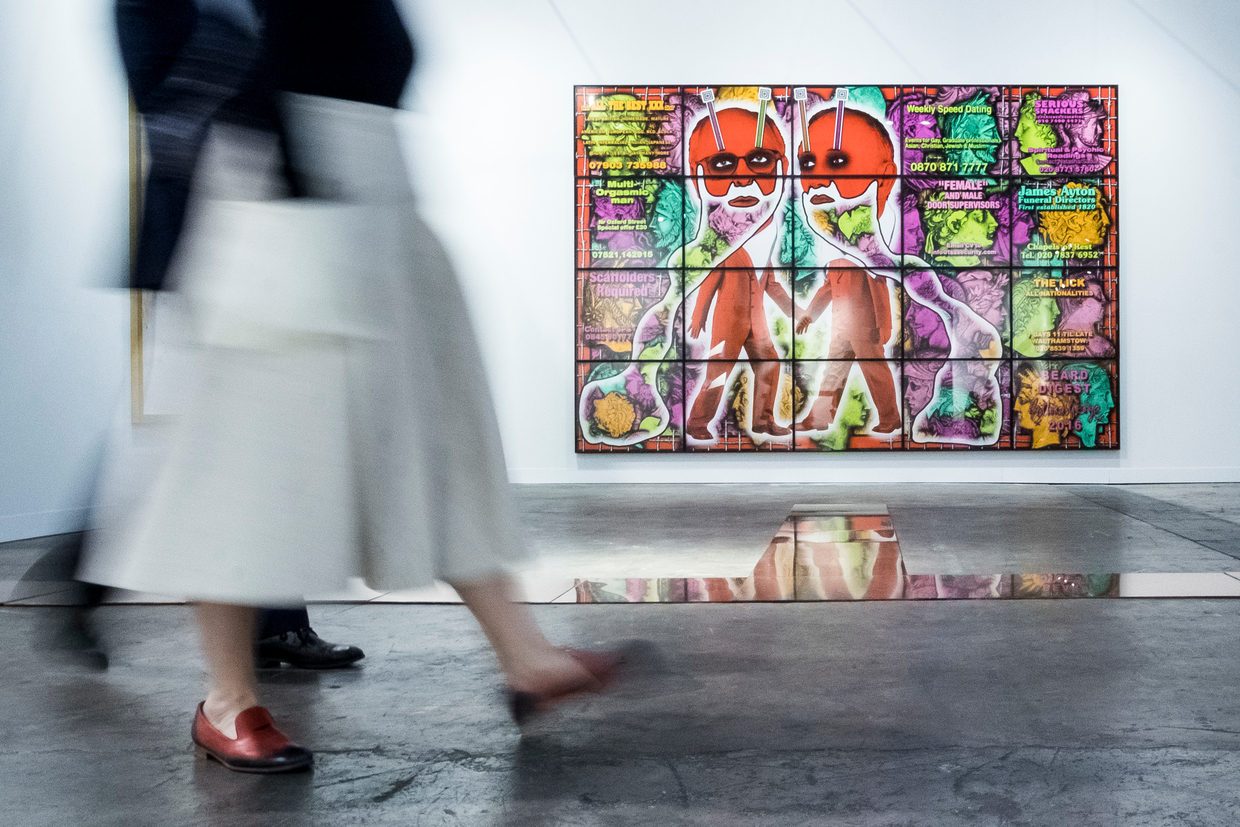 Art Basel Miami Beach 2018
Miami Beach Convention Center – 1901 Convention Center Dr, Miami Beach, FL 33139, USA
The annual Art Basel event in Miami Beach, Florida will occur 6-9 of December 2018. Everyone in the art world will settle in Miami Beach for a few days to connect with established names and discover emerging artists. This event connects the contemporary art community, without serving simply as a market targeted at buyers. It also serves to stoke curiosity in spectators, students, and art lovers alike. There are two other events each year, one in the city of the event's origin, Basel, and in Hong Kong.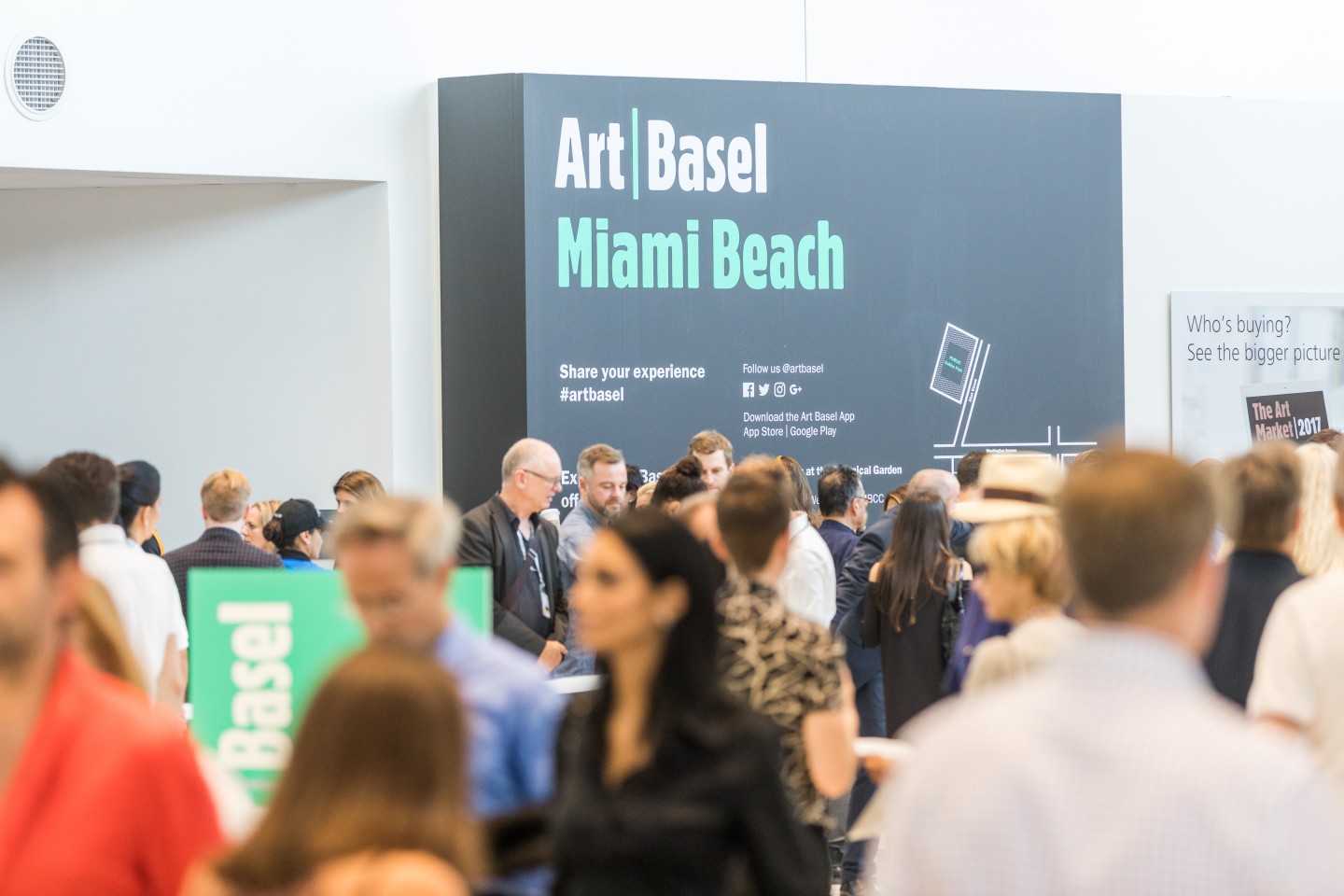 Contemporary Art Show
Art Basel Miami Beach 2018 is set up for international success with their contemporary art show. This American show will feature art galleries from both North and South America, Africa, Asia, and Europe. Guests can expect contemporary art show presentations of paintings, sculptures, photographs, films, installations, and more. This year will showcase many contemporary artists.
Faith Wilding, Venus Leaves (Red) 1976, anat ebg

Marc Devade's Untitled 1973, Ink on canvas, Photo Credit: Ceysso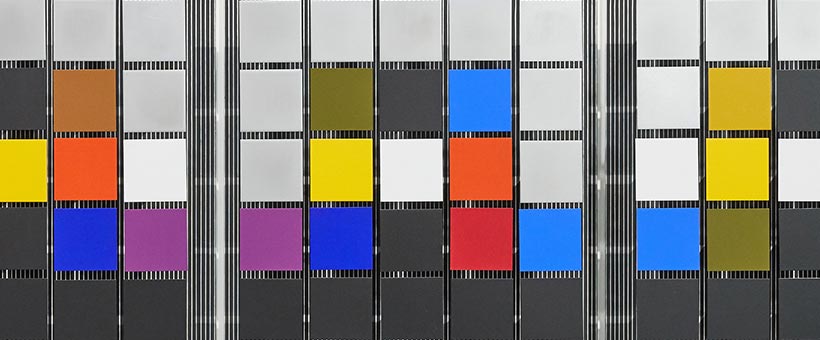 Contemporary artists help us deal with all the uncertainties of daily life. By creating thought-provoking and interesting images or sculptures, our perspectives can shift and sometimes even change the world. What we can expect from this year's event is a celebration of diversity. There will certainly be artists addressing current events such as migration, climate change, political challenges, and human connection. The narratives will be as varied as the mediums and diverse backgrounds of artists and gallerists. This event creates a platform for voices that are ignored or misrepresented, such as those in the Latin American, Afro-Caribbean, and queer spheres.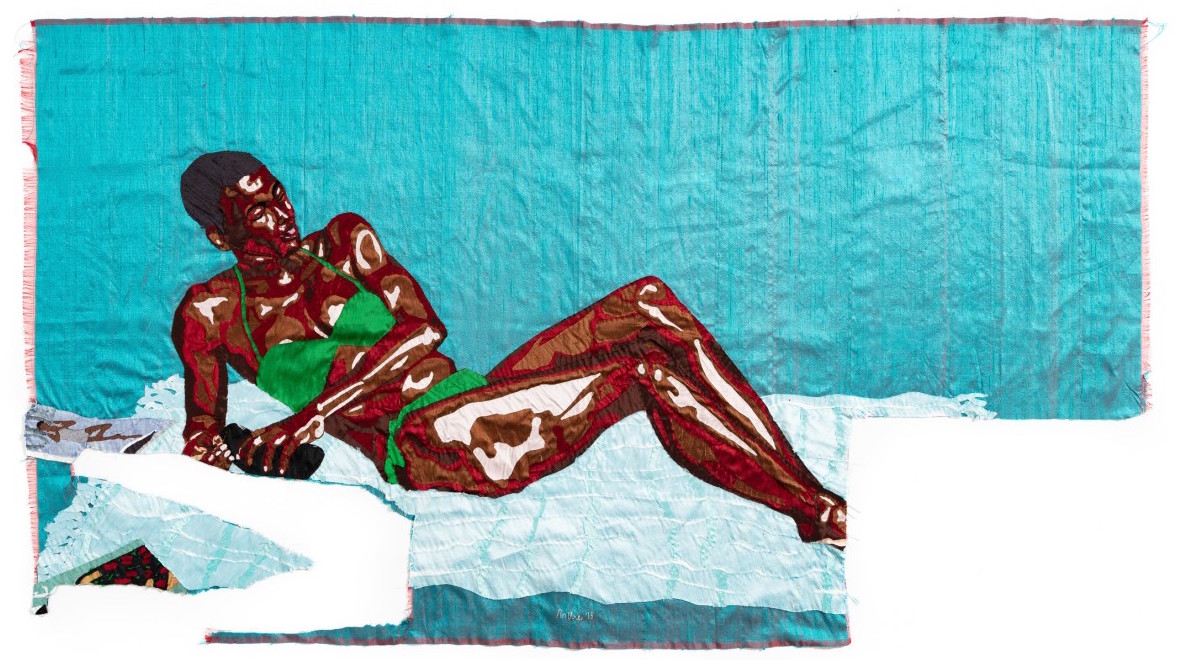 Chapter nY Willa Nasatir Other Life #1 Power 2018, Courtesy Art Basel

paul lee between our realities stuart shave modern art, Courtesy Art Basel
Contemporary Art Show – Artist Highlights
Simone Leigh has made a name for herself in the contemporary art world as a ceramicist with a unique story sharing themes of feminism and racial politics with ethnographic evidence. Her work will be on display in the Galleries section of Art Basel Miami Beach by Luhring Augustine.
Stop by Tyler Rollins Fine Art for a pensive collection by Vietnamese-American artist Tiffany Chung. She presents the issue of migration as depicted in drawings, paintings, and embroideries. Her use of cartographic research offers a unique vision enhanced by her own perspective as a Vietnam War refugee.
Jeffrey Gibson creates a celebration of Native American heritage with his work involving geometric designs. His work will be on display by Roberts Projects inside the Nova section of Art Basel Miami Beach 2018.
© Simone Leigh, Basse Terre, 2017, Courtesy of the artist and Luhring Augustine, New York. Photo: Farzad Owrang

Tiffany Chung's Easter Offensive The Defense of Quang Tri 2 April 1972, 2016 Tyler Rollins Fine Art

Courtesy of Jeffrey Gibson and Roberts Projects, LA, California, Photo: Peter Mauney
If you're a regular visitor of Art Basel events, why not add Milan Design Week to your list? As a design professional or an aficionado of art, design, and architecture, there really couldn't be a better time to visit Milan. Join forces with Esperiri and our design experts will curate a customizable and exclusive Milan Design Week Tour just for you. Travel to Milan and we will take care of hotel accommodation, restaurant reservations, and provide access to all the exclusive events. As an additional service, our experts are able to select and source contemporary Italian or international art from Milanese galleries for your personal collection. Contact us today to book your spot!
Design Miami/
Meridian Avenue & 19th Street, Miami Beach, Florida
Design Miami/ will take place alongside Art Basel Miami Beach this December 2018. There is also an annual show in Basel, Switzerland each June at the original Art Basel location. The featured galleries exhibit exclusive pieces of iconic and contemporary design. It also provides a conversation between artists, designers, gallery owners, and more.
Courtesy Art Basel

Courtesy Art Basel
Courtesy Art Basel

Courtesy Art Basel
Art Basel Hong Kong 2018
Hong Kong Convention and Exhibition Center Centre 1 Harbour Road Wan Chai, Hong Kong, China

The 6th annual Art Basel Hong Kong edition was open to the public 29-31 March 2018. This is the most important annual art event in Asia and this year alone hosted 250 galleries from 32 countries for artists to be showcased and art collectors to peruse. Art Basel Hong Kong celebrates the rich history of Asia and Asia-Pacific as well as the diversity present in the artistic community. It's not only for big names, which would only serve those already basking in their creative glory. It also highlights young artists and undiscovered names in contemporary art.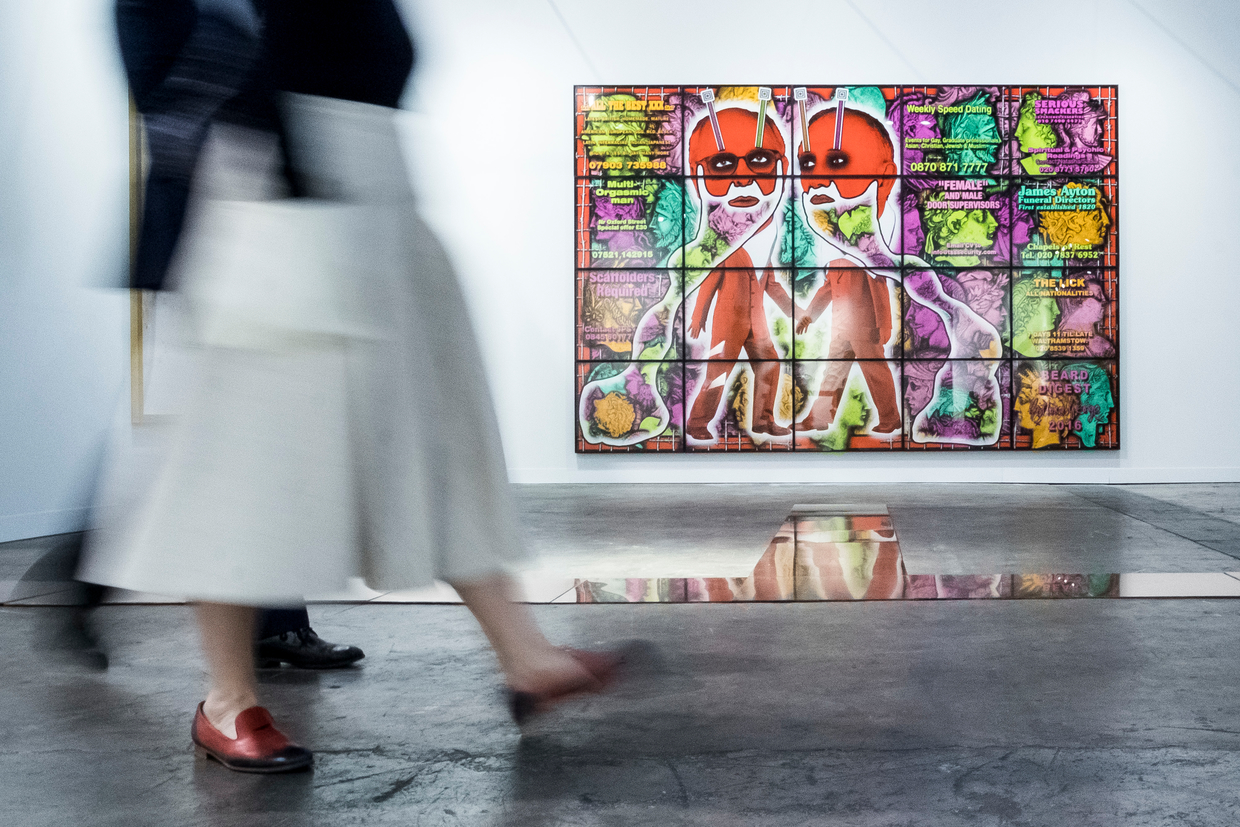 Art Basel 2018
Since its inception in 1970, Art Basel has grown to Miami Beach and Hong Kong events, but the Switzerland remains the largest crowd. Discover more images and news on the Art Basel Instagram.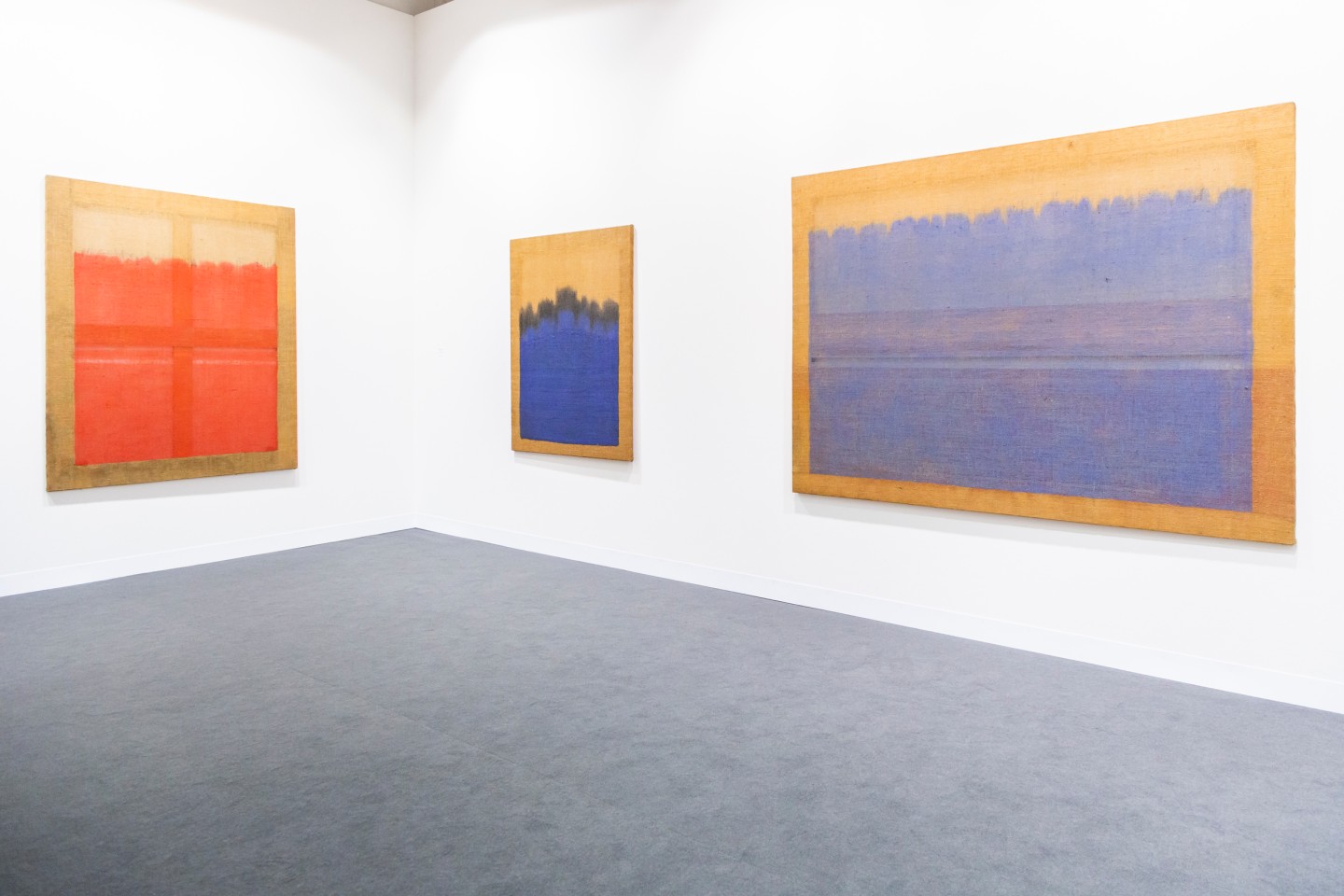 If you have enjoyed this preview of Art Basel Miami Beach 2018 and contemporary art show events, stay tuned. Esperiri will continue to feature art and design events, fairs, and features just for you.
Shop, experience, and discover Italian Design with Esperiri!