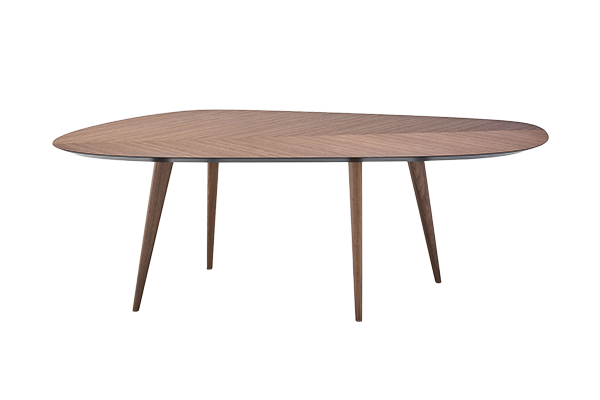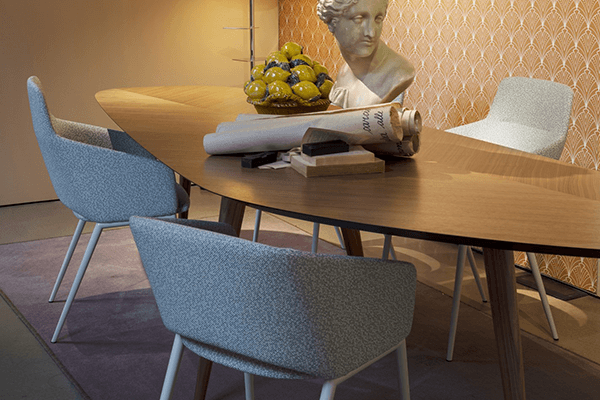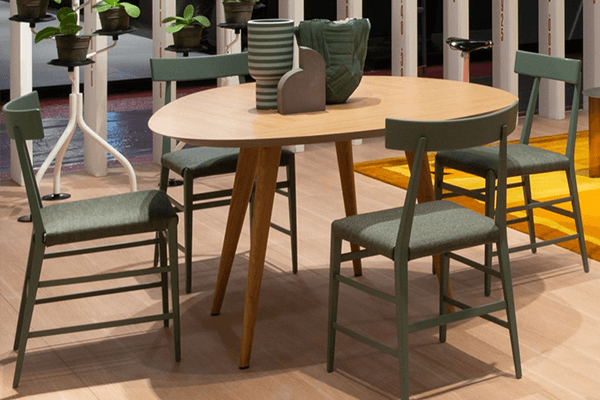 Tweed Table Zanotta
Designer: Garcia Cumini
Manufacturer: Zanotta
Starting from: € 2.625,00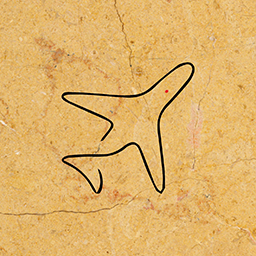 Worldwide Delivery and Installation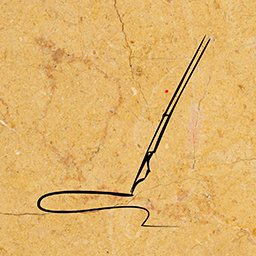 Customizable with our Professional Advice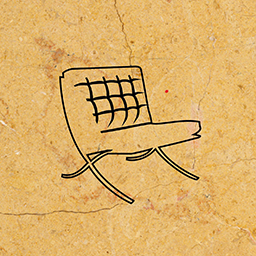 100% Made in Italy Certified
Contact us
Tweed Zanotta Description
Intersecting directions and uneven shapes characterize the Zanotta Tweed Table, giving it the beautiful image that it possesses. The details present in the worktop and its finish provides an idea of the craftsmanship that designer Garcia Cumini instilled onto this table. The Zanotta Tweed presents elegant touches of design found within the construct of the table itself. These simple hints of design provide an element of sophistication that is uncommon with similar furniture pieces. This trait enables the Tweed Table to elevate itself from the rest of the items in its classification.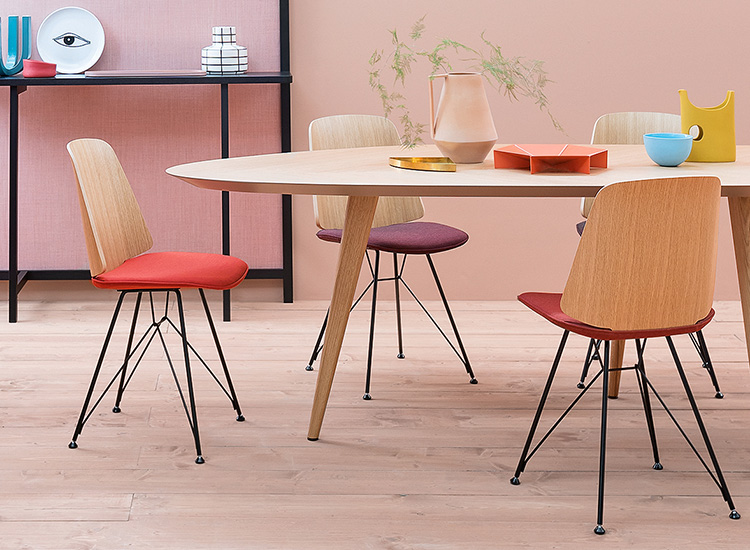 Tweed Table Zanotta Features
The perpendicular grain of the table's finishing material complements the tabletop's angled edge. This characteristic prevails throughout the entire construct of the Zanotta Tweed. Its irregularly shaped tabletop provides a whimsical feature to an otherwise rigid furniture piece, giving it a semblance of softness despite its solid stature. Table legs fixed at an angle coincide with the rest of the table's design scheme. This aspect provides us with uniform details that echo throughout the table's assembly. Overall, The Tweed owns design features that, although simple, give notable points of design that will sate your aesthetic requirements.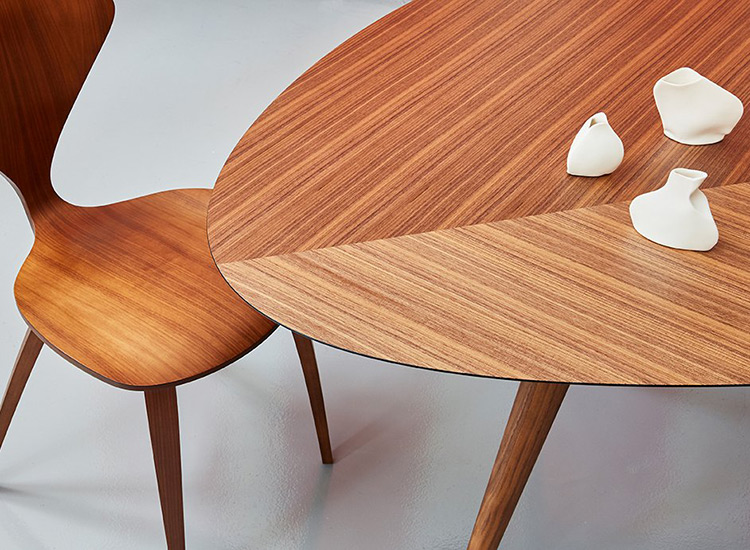 Tweed Table Materials
Excellent materials and craftsmanship comprise the Zanotta Tweed table. This facet is evident upon seeing the exquisite silhouette of the item. Its tabletop comes in either in natural painted oak veneered wood with grey painted under-top, black painted open-pore with a black painted under-top, or in natural painted Canaletto walnut veneered wood with black-painted under-top. The legs are available respectively in natural painted solid oak, open-pore black painted oak, or in natural painted Canaletto walnut. Black-painted aluminium adjustable feet comprise the table's support system. These finishes provide all the aesthetic elements that the Tweed requires.
Tweed Table Zanotta Compositions
The Zanotta Tweed's irregular tabletops come in different sizes, enabling this table to serve any function that you have in mind. The smallest shape measures 123x139x74.5 cm and is somewhat circular. This particular shape can be utilized as a dining table for four. A longer table measures 100x213x74.5 cm, ideal for a personal office table or a dining table as well. The largest size for this table comes in 100x300x74.5 cm. This size allows the table to populate areas that require large tables, such as boardrooms or large dining areas.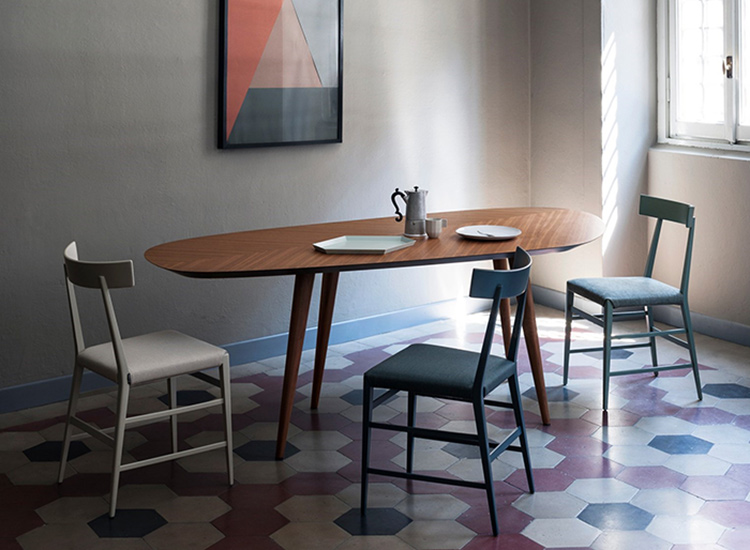 Esperiri Milano For Zanotta
The Tweed is a designer table that pushes the boundaries of what design can achieve, which is what we at Esperiri constantly aim for. Our curated collection highlights our extensive Italian design heritage which we imbue in every project. Our team of interior designers and architects are prepared to help you select the right elements for your interiors or layout entire design projects. Simply visit us in our Milan office or contact us remotely through our Italian Interior Design Online service. Our worldwide Italian Furniture Supply service will grant you access to superior Italian industrial or bespoke furnishings, anywhere you are. And for an even more in-depth experience, you can join our Italian Furniture Shopping Tour to see Italian design while enjoying the real Italian lifestyle and understand what Made in Italy is truly about.