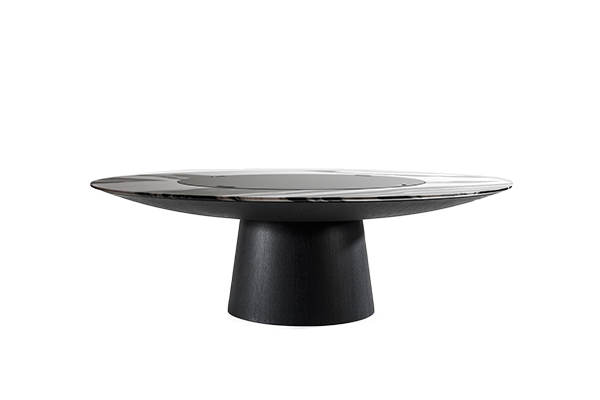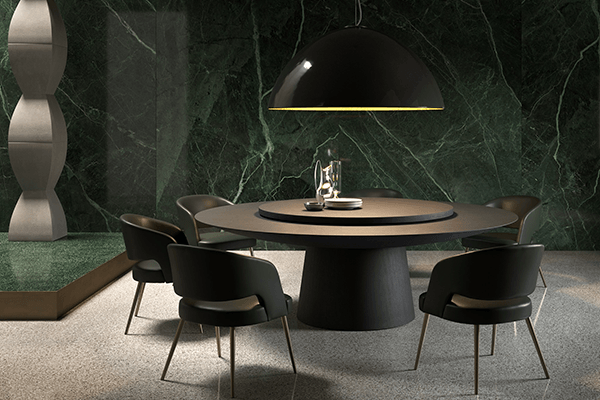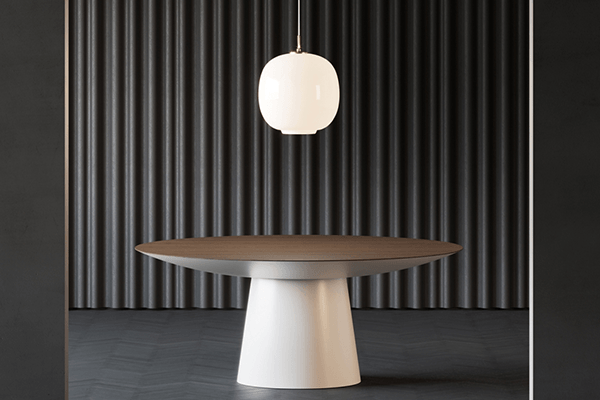 Ufo Table Emmemobili
Designer: Ferruccio Laviani
Manufacturer: Emmemobili
Starting from: € 4.828,00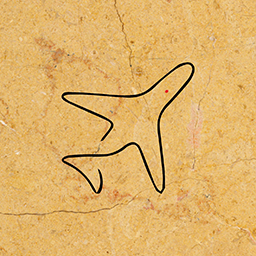 Worldwide Delivery and Installation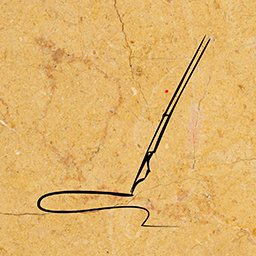 Customizable with our Professional Advice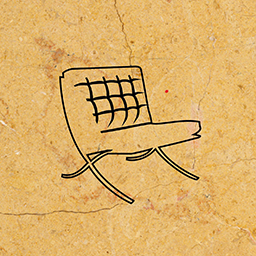 100% Made in Italy Certified
Contact us
Ufo Emmemobili Description
The Emmemobili UFOTable is a technologically advanced table that is a beautiful addition to your kitchen setting. The series of UFO tables, characterized by its elegant and evergreen oval or round design, and like its namesake, is at home in any setting. Featuring sinuous curves and a myriad of finishes, it can be as understated or eccentric as you like. It finds synergy in daring combinations, pairing wood to the glamour of marble or liquid metals. Designed by Ferruccio Laviani for the prestigious Italian manufacturer, Emmemobili, it's a statement table for artistically minded people.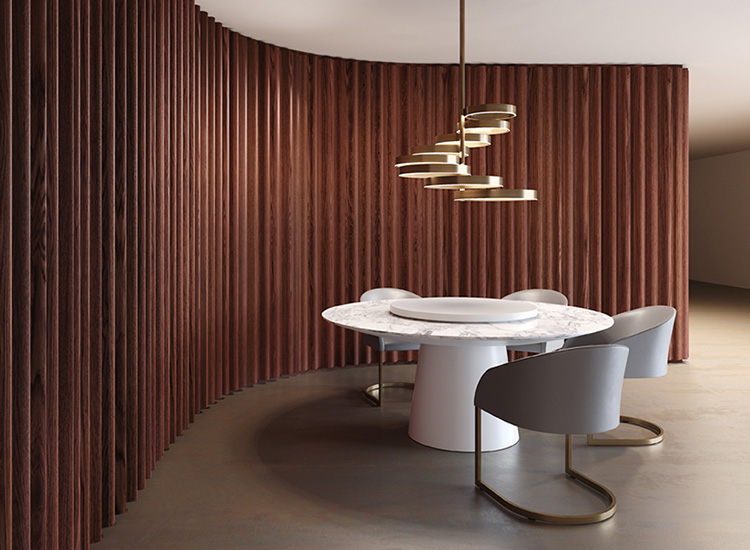 Ufo Table Emmemobili Features
The Emmemobili UFO Table can cater to any requirement that you may have for an elegant table. Its construction allows it to be fitted with adornments such as motorized lazy susans. This table can also come in either an oval or a circular tabletop. The top and the under-top are completely made of multilayer shaped wood. The base, instead, has the inner structure in multilayer wood covered with a cone in lacquered multilayer wood too. The Emmemobili UFO is available in a wide range of finishes, from natural or stained oaks to liquid metals or glossy lacquers.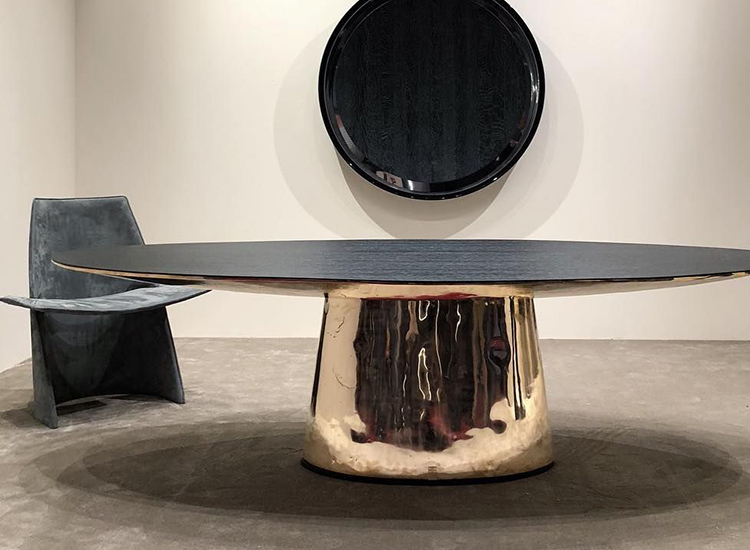 Ufo Table Materials
The Emmemobili UFO is a beautiful item even with a basic colour scheme and finish. With these selections, however, the UFO can attain greater levels of sophistication. The table can be finished in natural, stained, or open-pore lacquered oak. You may also have it in light or dark thermo-treated oak, matte or glossy polyester lacquer in the RAL colours of the collection, wenge, or liquid metal coating in brass, bronze, or tin. The soft version of this furniture piece comes fully finished in leather selections that are available in the collection as well.
Ufo Table Emmemobili Compositions
Emmemobili's UFO Table comes in several configurations, each of which can serve any purpose you may have in mind for this piece of furnishing. The smallest version of this item comes in the form of a coffee table that measures 100x35 cm. The largest configuration of this product is the oval-shaped dining table that measures 150x360x74 cm. This table system comes in a variety of measurements and corresponding accessories that will cater to any desire. Depending on your selection, the dimensions you need for the Emmemobili UFO will be available upon request.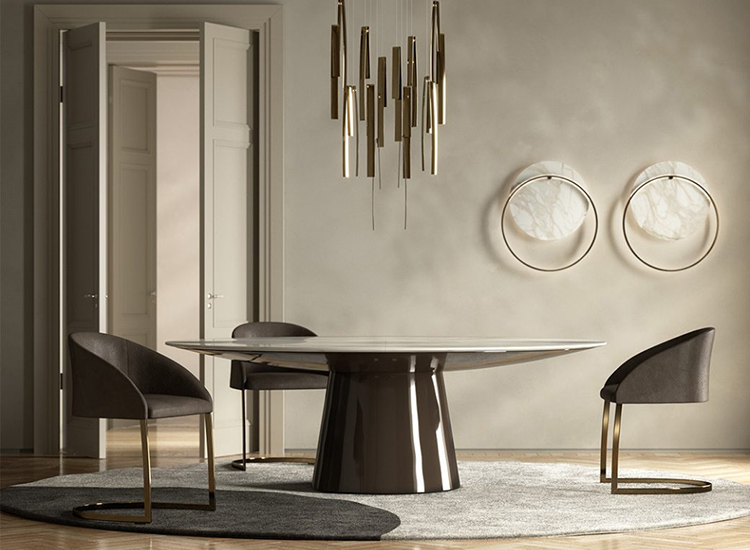 Esperiri Milano For Emmemobili
The UFO is a designer table that pushes the boundaries of what design can achieve, which is what we at Esperiri constantly aim for. Our curated collection highlights our extensive Italian design heritage which we imbue in every project. Our team of interior designers and architects are prepared to help you select the right elements for your interiors or layout entire design projects. Simply visit us in our Milan office or contact us remotely through our Italian Interior Design Online service. Our worldwide Italian Furniture Supply service will grant you access to superior Italian industrial or bespoke furnishings, anywhere you are. And for an even more in-depth experience, you can join our Italian Furniture Shopping Tour to see Italian design while enjoying the real Italian lifestyle and understand what Made in Italy is truly about.