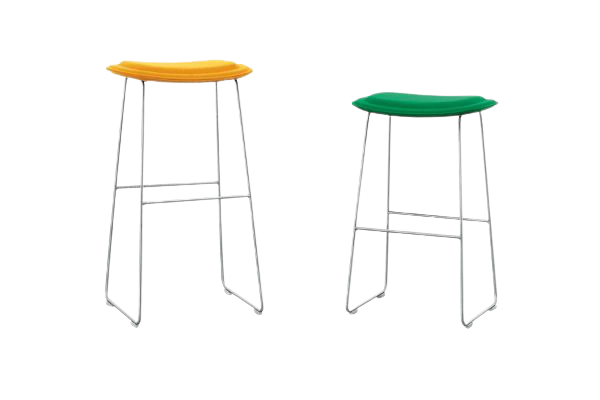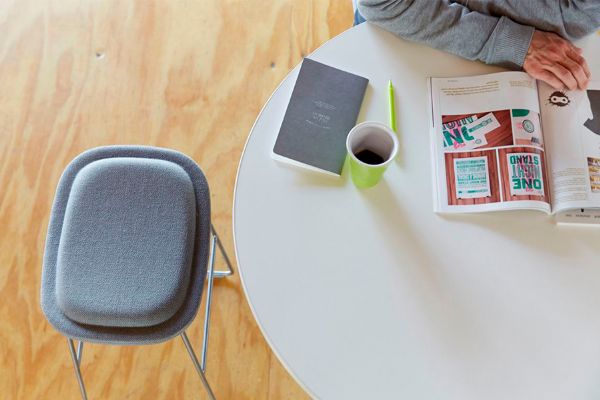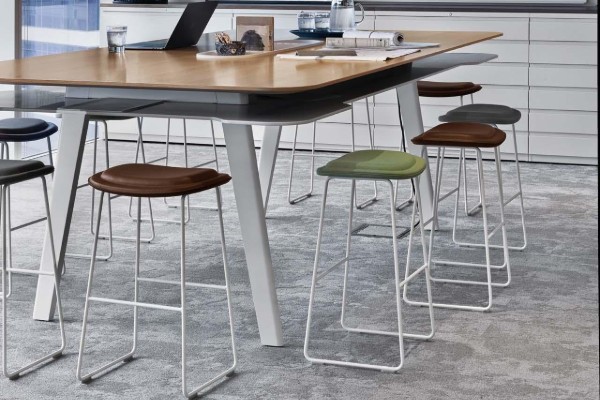 Hi Pad Stool Cappellini
Designer: Jasper Morrison
Manufacturer: Cappellini
Starting from: € 390,00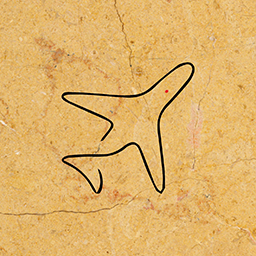 Worldwide Delivery and Installation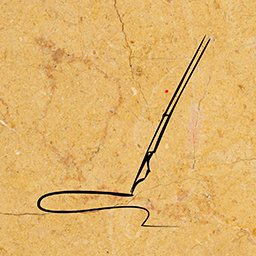 Customizable with our Professional Advice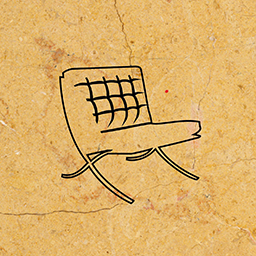 100% Made in Italy Certified
Contact us
Hi Pad Cappellini Description
The Hi Pad by Cappellini is another Jasper Morrison creation with a Greenguard Gold certificate. Simple as it may seem, this product was realized with a high standard of manufacturing. The Hi Pad Stool subtly displays ingenuity through its modest appearance, proving that even basic commodities have exceptionally technological aspects integrated within them. The certification it received is a testament to the lengths taken to ensure the quality of craftsmanship imbued in the Hi Pad Stool. Cappellini maintains this notable standard with every item they offer, and this particular stool is proof of that quality.
Hi Pad Stool Cappellini Features
Though appearing understated, the Hi Pad Stool by Cappellini exhibits a high degree of workmanship. The three-dimensional shape of the seat's padding is expertly upholstered thanks to the advanced craftsmanship techniques of their production. Aside from the Greenguard Gold certification, the Hi Pad by Cappellini has also passed fireproof testing, a copy of which is available upon request. With these qualities present, the Hi Pad is an exceptional addition to your home. Thanks to its utility and comfort, this implement is ideal for kitchens, restaurants, hotel bars, and cafes. The elegant flair they provide will enhance any environment.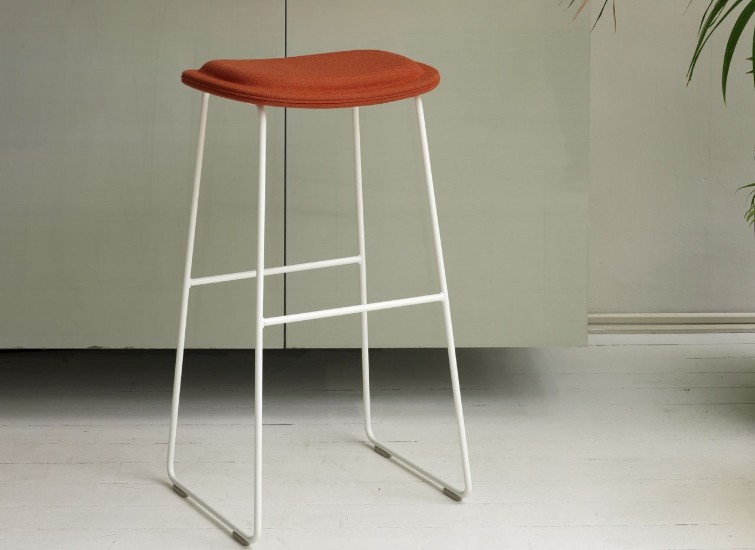 Hi Pad Stool Materials
The air of the Hi Pad by Cappellini can be made appropriate according to your specifications. Its base can be finished in 435 satin stainless steel or lacquered matte in white, anthracite, or mud. Feet options are grey for stainless steel or white lacquered base or black for the anthracite or mud version. The choice of leather or fabric upholstery is also dependent on your selection. In the fabric version, the profile is closed with piping made of the same material while the leather option's profile is varnished with black paint.
Hi Pad Stool Cappellini Compositions
The Hi Pad Stool by Cappellini comes in three sizes, 44x35x70 cm, 44x35x80 cm, and 44x35x45 cm. This way, the Hi Pad Stool by Cappellini can conform to any space requirement. The smallest in its class has the seat height of a typical dining chair while the other two sizes have the height significantly raised for use in bars or cafes. Built for personal or commercial use, the Hi Pad's rigorous design is structurally sound and purposely built enough to withstand daily use. In whichever setting, the Hi Pad Stool is a quality accessory to your interiors.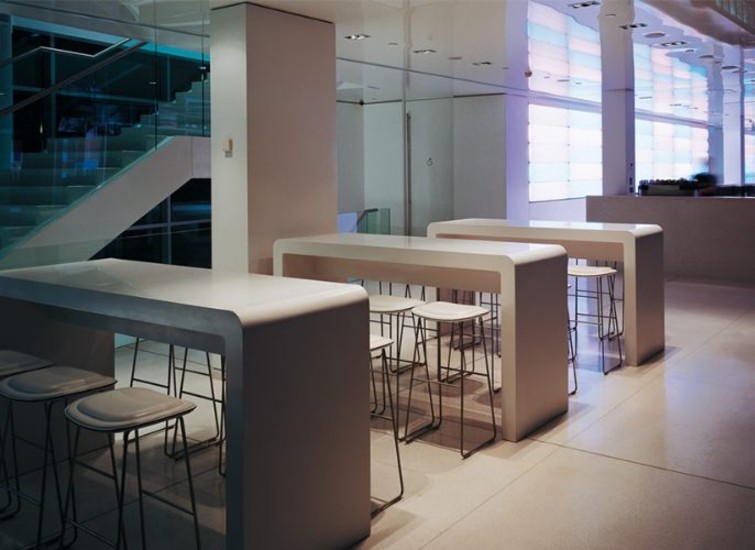 Esperiri Milano For Cappellini
The products that we at Esperiri curate are reflections of the quality we want to incorporate with every design project that we undertake. Our team of interior designers and architects are prepared to help you select the right elements for your interiors or layout entire design projects. Simply visit us in our Milan office or contact us remotely through our Italian Interior Design Online service. Our worldwide Italian Furniture Supply service will grant you access to superior Italian industrial or bespoke furnishings, anywhere you are. And for an even more in-depth experience, you can join our Italian Furniture Shopping Tour to see Italian design while enjoying the real Italian lifestyle and understand what Made in Italy is truly about.