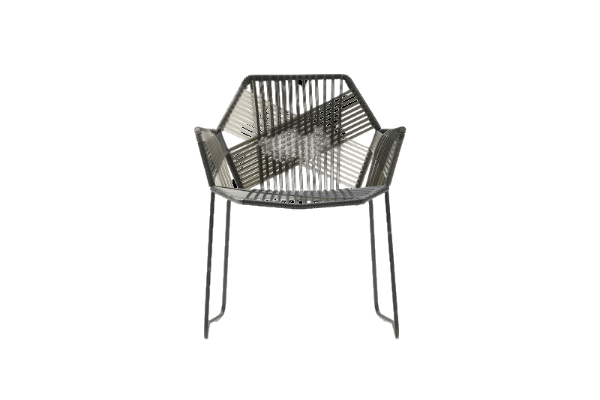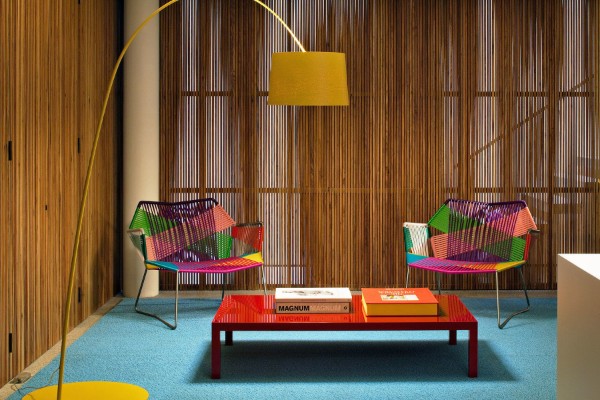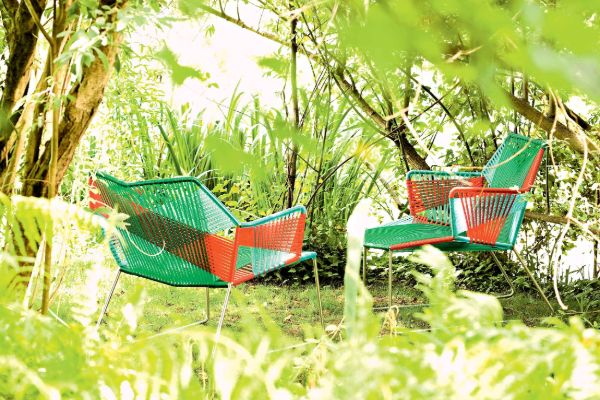 Tropicalia Chair Outdoor Moroso
Designer: Patricia Urquiola
Manufacturer: Moroso
Starting from: € 600,00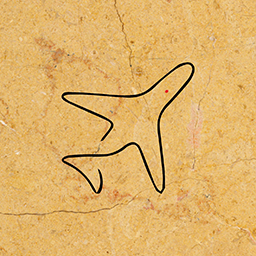 Worldwide Delivery and Installation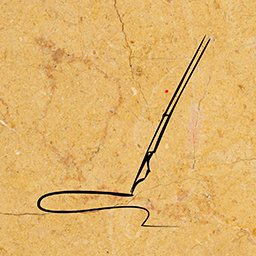 Customizable with our Professional Advice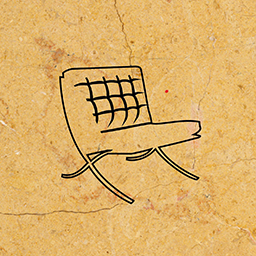 100% Made in Italy Certified
Contact us
Tropicalia Chair Moroso Description
The Tropicalia Chair by Moroso is suitable for outdoor use. Notwhithstanding, you will still want to utilize this chair even indoors. Its sophisticated shape coupled with the intricate woven patterns gives a sense of modernity to a simple item. The Tropicalia Chair by Moroso's demeanour transforms according to the material used. The frame of the Tropicalia serves as the surface in which the wrapping of the thread becomes the pencil, creating lines and patterns that follow your preference. The outdoors may be the area in which the Tropicalia Chair truly shines, but it will still be a beautiful item even indoors.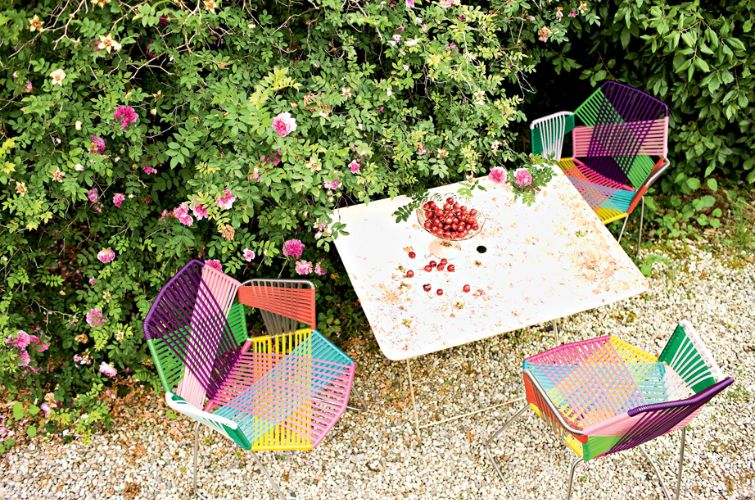 Tropicalia Chair Outdoor Moroso Features
Colour is undoubtedly the main feature of the Tropicalia Chair by Moroso. Outdoors or in, the Tropicalia, designed by Patricia Urquiola, can fit into any interior setting with the right choice of material. With the frame based on Urquiola's Antibodi chair, the woven patterns help create a chair with an entirely different persona than that of its predecessor. The minimalist frame gives the chair a lightness, allowing for easy handling. Urquiola was able to take her already established Antibodi and turn it into an equally significant item in the form of the Tropicalia chair.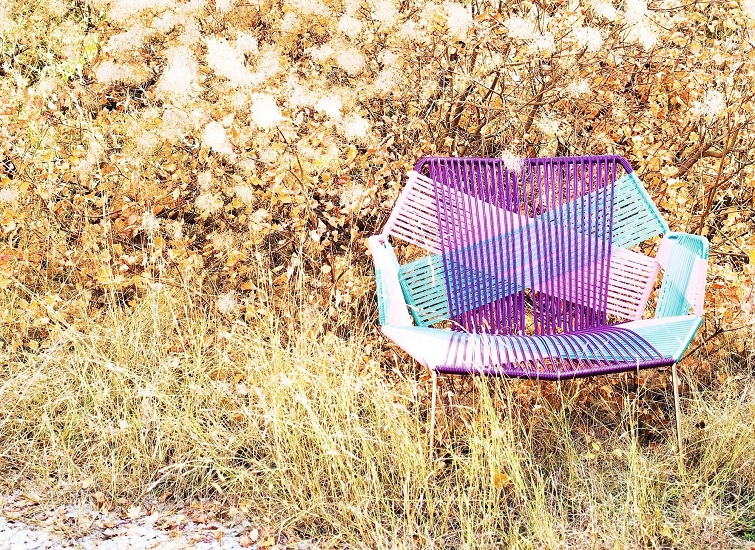 Tropicalia Chair Outdoor Materials
The intensity of colours used has enabled the Tropicalia Chair by Moroso to gain the personality it needs to attract anyone who sees its appearance. The frame used for this item can either be finished in tubular stainless steel or tubular steel with a powder-coated veneer with four colours. The woven material also has three options; a polymer cord, or natural and artificial leather. There are also a multitude of colour selections and weave patterns that are available for the frame. With the finishes being customizable, your selections will ensure that your Tropicalia chair is built to your specifications.
Tropicalia Chair Outdoor Moroso Compositions
Outdoors or inside your home, the Tropicalia Chair by Moroso will add flair to your surroundings. The entire Tropicalia line consists of the Tropicalia chair measuring 54x46x81 cm, several kinds of armchairs, a chaise lounge, a cocoon daybed, and a hanging cocoon daybed. Each of these items can be finished according to your colour selection. Even the additional pillows have their own set of fabric options. With this level of customizability, you will be able to design your Tropicalia Chair by Moroso to your exact requirements.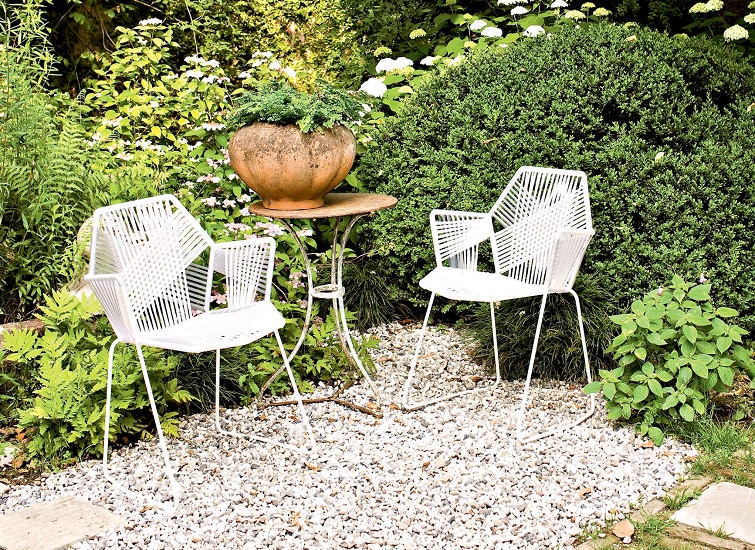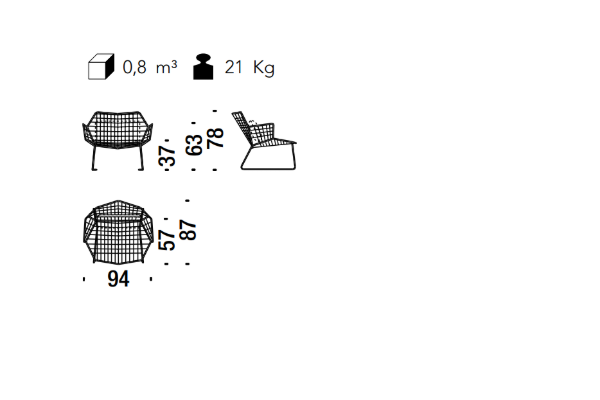 Esperiri Milano For Moroso
Like the Tropicalia, We at Esperiri tailor-make our services to achieve your interior design goals. Our team of interior designers and architects are prepared to help you select the right elements for your interiors or layout entire design projects. Simply visit us in our Milan office or contact us remotely through our Italian Interior Design Online service. Our worldwide Italian Furniture Supply service will grant you access to superior Italian industrial or bespoke furnishings, anywhere you are. And for an even more in-depth experience, you can join our Italian Furniture Shopping Tour to see Italian design while enjoying the real Italian lifestyle and understand what Made in Italy is truly about.