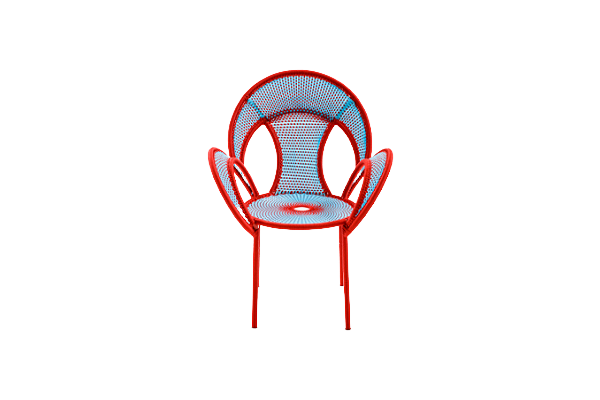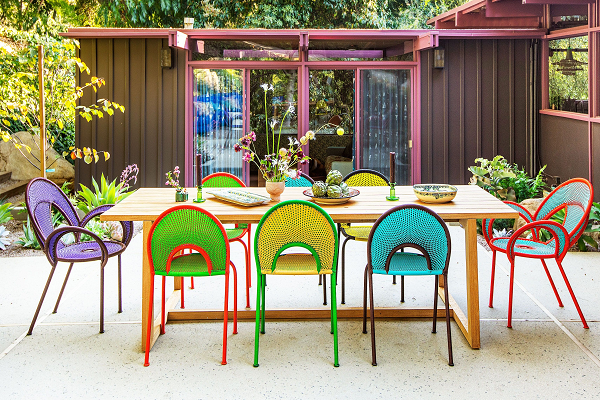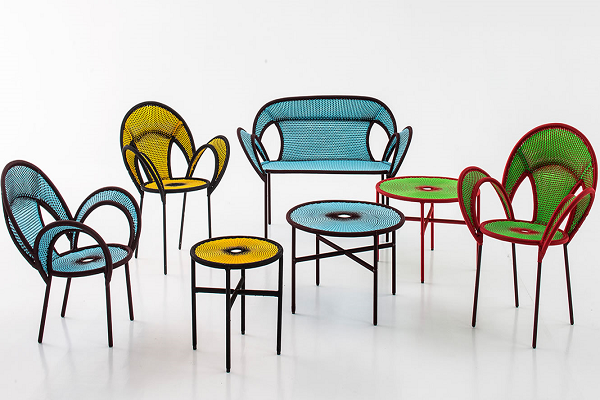 Banjooli Chair Outdoor Moroso
Designer: Sebastian Herkner
Manufacturer: Moroso
Starting from: € 390,00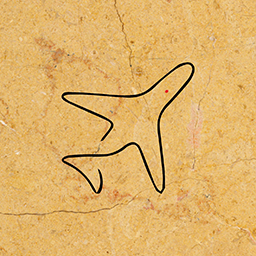 Worldwide Delivery and Installation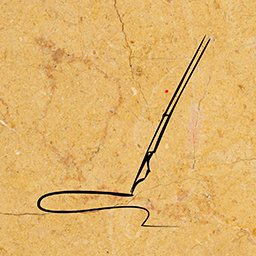 Customizable with our Professional Advice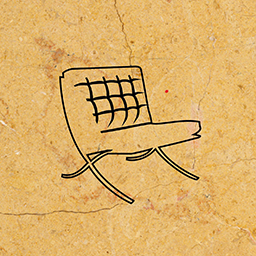 100% Made in Italy Certified
Contact us
Banjooli Chair Moroso Description
The Banjooli Chair by Moroso is another item suitable for outdoor use. This chair evokes playful feelings as their colourways exhibit vibrance not usually found in the simple seating element. This chair provides comfort without needing any cushioning. This chair is part of the M'Afrique collection, designed by Sebastian Herkner and made by African craft weavers. Named after male ostriches - banjooli in the Wolof language - the colours displayed by the Banjooli Chair by Moroso exhibits its beauty without hesitation. The quirkiness that this chair exhibits makes it endearing to anyone who happens to view its peculiar image.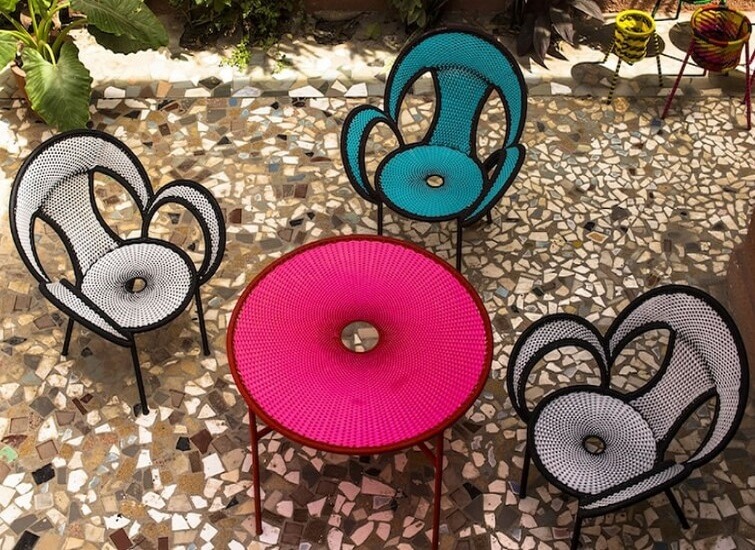 Banjooli Chair Outdoor Moroso Features
The outdoors is where the Banjooli Chair by Moroso is truly in its element. These chairs are completely hand-made making each piece unique. The backrest and seat are fully hand-woven using the yarn of fishing nets, giving the Banjooli another degree of distinction over other similar items. As more and more products are mass-produced daily, The Banjooli Chair by Moroso deviates from this path as the designs of these chairs are all unusual and exclusive. This is a statement by Moroso to prove that quality furniture pieces may be made to precision with an artisan's hands.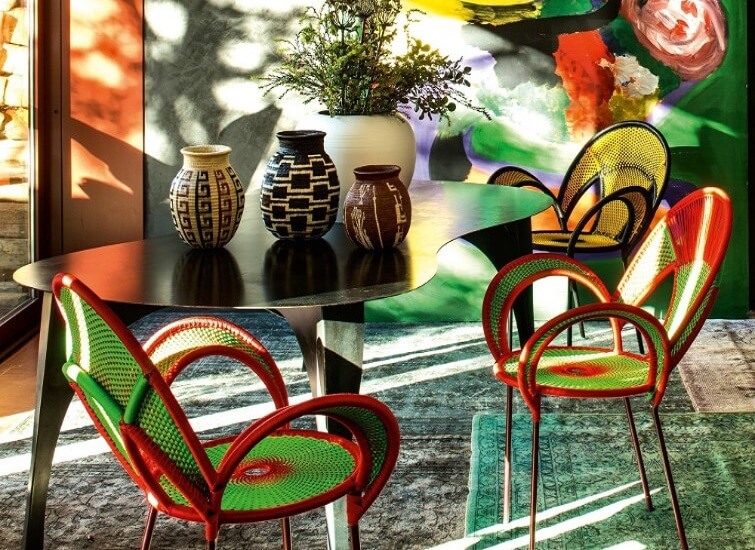 Banjooli Chair Outdoor Materials
The material used for the Banjooli Chair by Moroso is made for an outdoor climate. Hand-woven threads used for fishing nets adorn the framework of the Banjooli, serving as both the backrest and seat cushion. With ten colourway selections to choose from, there will be a colour combination suited to your preference. The frame of the Banjooli Chair by Moroso is powder coated according to your choice of material colour. Being fully handmade, the weaves and shapes between similar pieces may slightly vary, but these traits should not be considered defects. They symbolize the human element present within every beautiful Banjooli chair.
Banjooli Chair Outdoor Moroso Compositions
The Banjooli collection by Moroso is one of several selections that feature woven threads throughout the entire line. The Banjooli chair, in particular, is 53x57x84 cm in size. Other furniture pieces within this collection share the same hand-woven features, these include an armchair, a settee, and three sizes for tables. This entire compilation is fit for both the indoors and outdoors due to the materials used for its construction. Overall, if your interior design plans require furnishing that can withstand the elements, the Banjooli collection will be an excellent choice.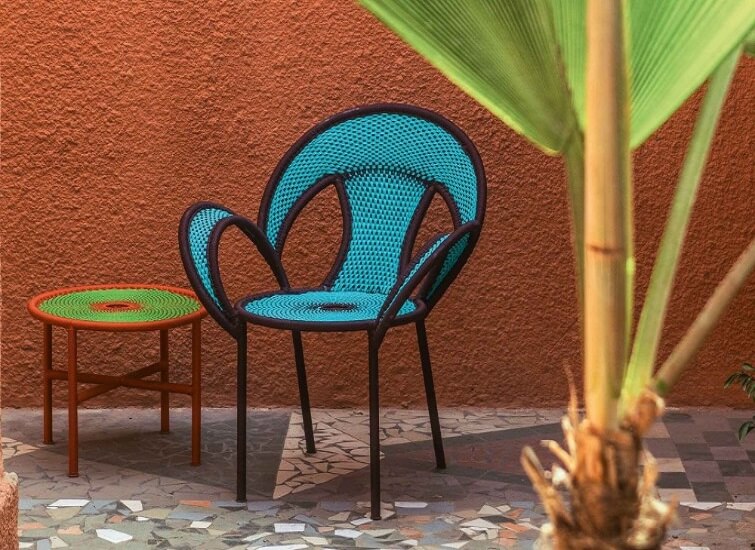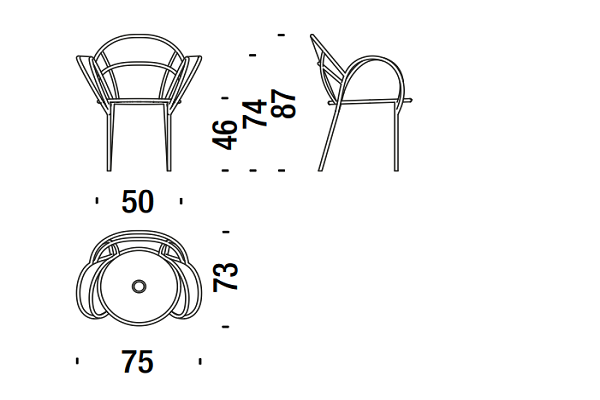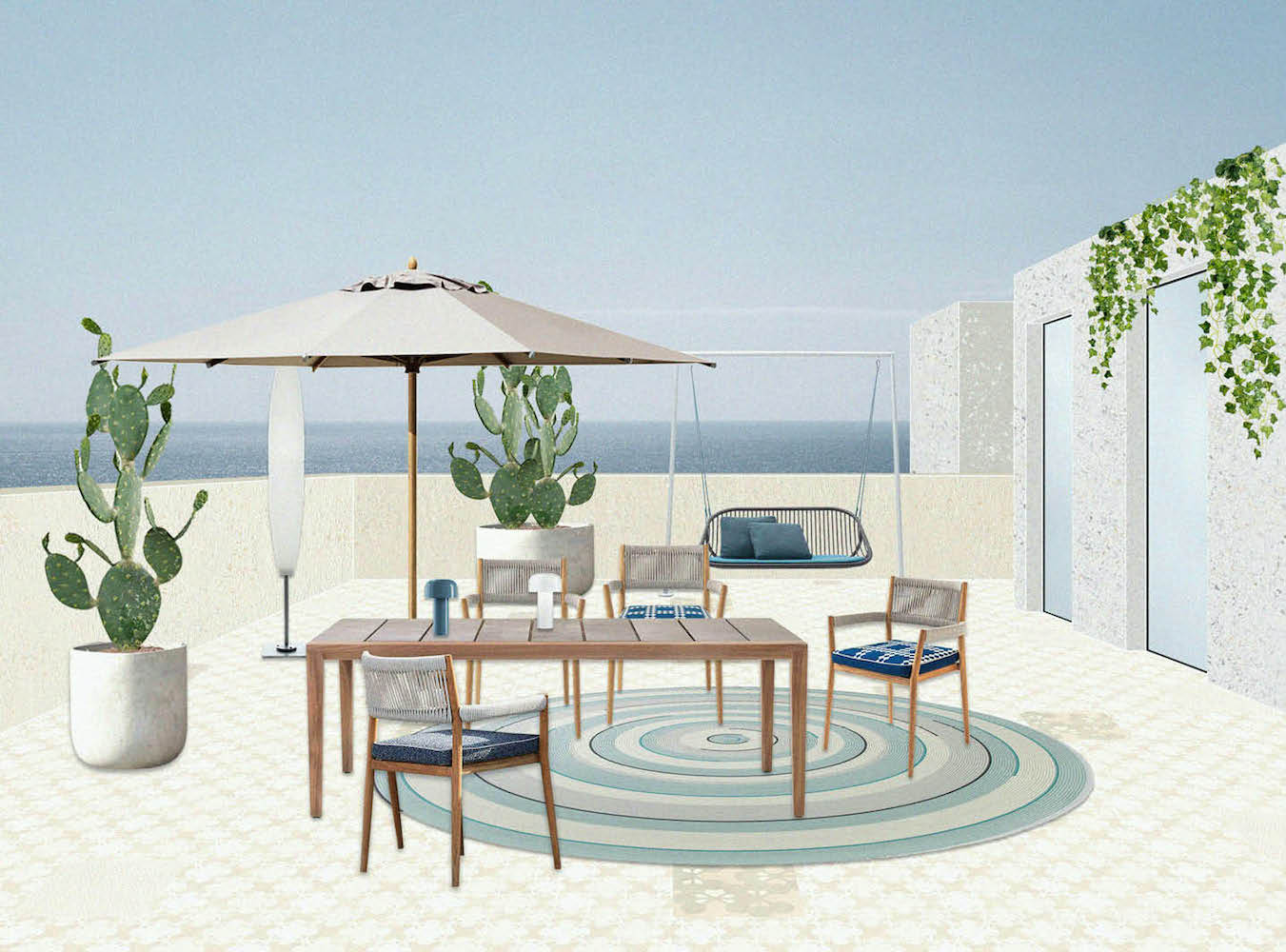 Outdoor Designs from our Team
The design of outdoor environments has become a prerogative and an increasingly recurring need in our society. The first step to give life to a tailor made luxury outdoor design is to understand the type of function that you want to give the space: outdoor dining terrace or outdoor living and lounge space? Pool deck area with lounge chairs or a relaxing area surrounded by botanical gardens? Once you have made up your mind, it's time to define the style, colors and elements that you can't do without in your outdoor spaces, and then you just have to select the furniture of the best Italian luxury outdoor furniture brands. Discover few ideas from our team of Italian designers.
Esperiri Milano For Moroso
We at Esperiri believe that any material can be a source of inspiration and innovation for any bespoke venture. Our team of interior designers and architects are prepared to help you select the right elements for your interiors or layout entire design projects. Simply visit us in our Milan office or contact us remotely through our Italian Interior Design Online service. Our worldwide Italian Furniture Supply service will grant you access to superior Italian industrial or bespoke furnishings, anywhere you are. And for an even more in-depth experience, you can join our Italian Furniture Shopping Tour to see Italian design while enjoying the real Italian lifestyle and understand what Made in Italy is truly about.