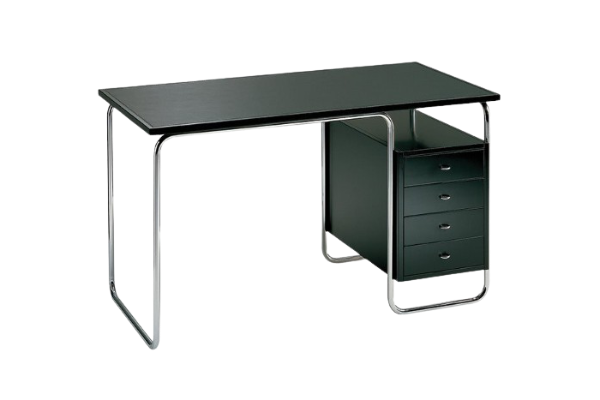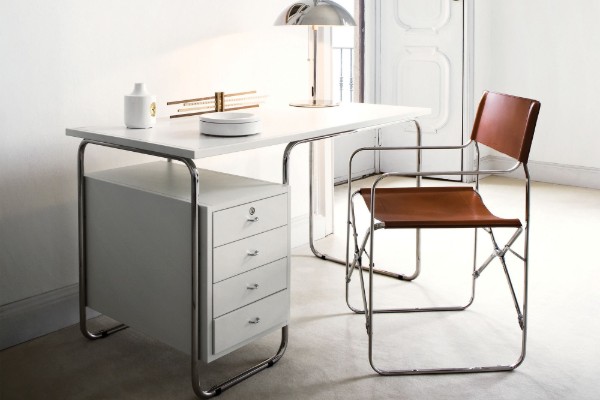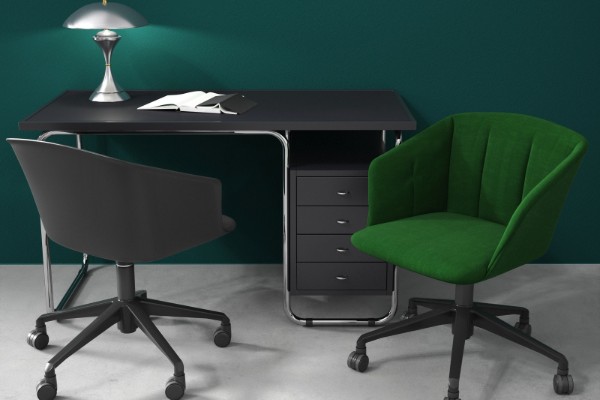 Comacina Desk Zanotta
Designer: Piero Bottoni
Manufacturer: Zanotta
Starting from: € 2.478,00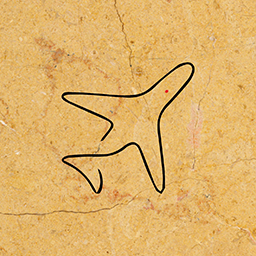 Worldwide Delivery and Installation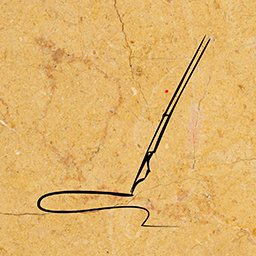 Customizable with our Professional Advice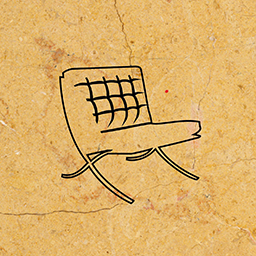 100% Made in Italy Certified
Contact us
Comacina Zanotta Description
Zanotta presents us yet another industrial work of art with the Comacina Desk. Originally produced in 1930, Zanotta's Comacina is an item that still presents a contemporary image despite its age. Its sleek metal frame coupled with the lacquered top and drawers evokes a feeling of modernity. Its light and airy framework give it minimal weight allowing it to be easily movable. Designed by Piero Bottoni, his rationalist design mindset paved the way for items such as the Zanotta Comacina Desk to come to light. Timeless yet up to date, the Comacina is an object worthy of praise.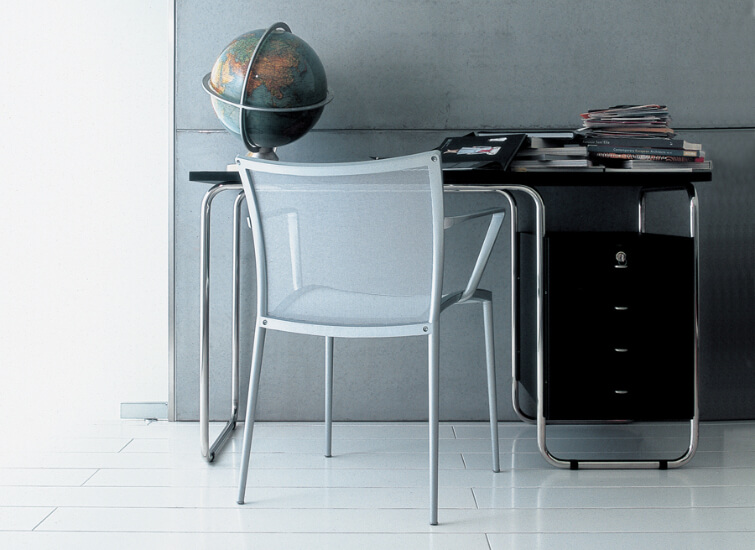 Comacina Desk Zanotta Features
The Zanotta Comacina Desk consists of a tubular steel frame that supports an MDF tabletop and a drawer assembly on the right-hand side. These elements give the desk its distinct appearance, making it suitable for the office, studies, hotel suites, or homes. The drawers are lockable for added security. The tabletop and drawer assembly are finished with scratch-resistant embossing, adding durability to this lovely piece of furniture. Updated with modern materials and construction methods, the Zanotta Comacina is an ageless gem that can adapt along with the changing times.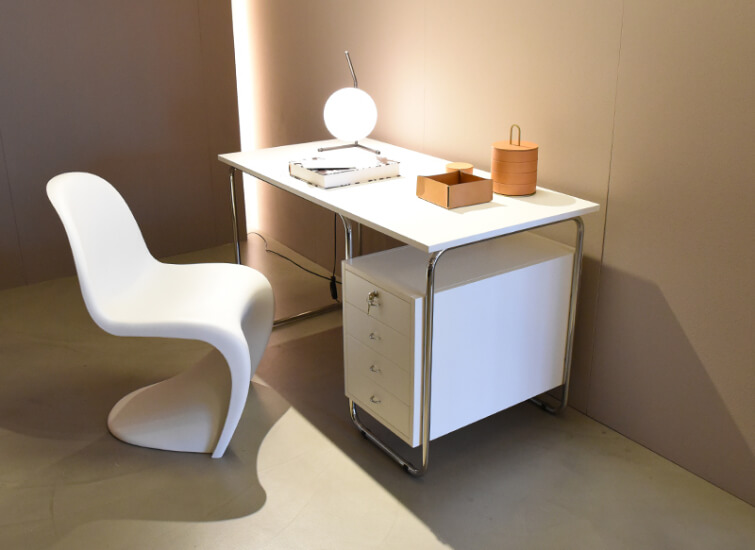 Comacina Desk Materials
18/8 stainless tubular steel finished in chrome makes up the framework of this exquisite desk. The tabletop and drawer assembly is lacquered with scratch-resistant embossing available in 13 colour options including the original black and white selections. You may also opt to select the cowhide pigmentato 90 insert for added luxury. The colour options allowed for this product enable it to adapt to its surroundings with ease. The scratch-proofing that the embossing provides also secures the Zanotta Comacina against unwanted damage to its veneer. Certainly, this product is an integral part of any space that requires a desk.
Comacina Desk Zanotta Compositions
Measuring in at 130x75x65 cm, the Comacina is optimally sized to fit into any setting, whether at home or work. The available colours for this item also give it a certain charm that can add character to its surrounding space. You may place multiple units of the Comacina in an office setting to give your workplace an added sense of sophistication. This desk is also an apt selection for your child's study area as the scratch-resistant coating can withstand the everyday abuse. Regardless of placement, the Zanotta Comacina Desk will serve its purpose with style.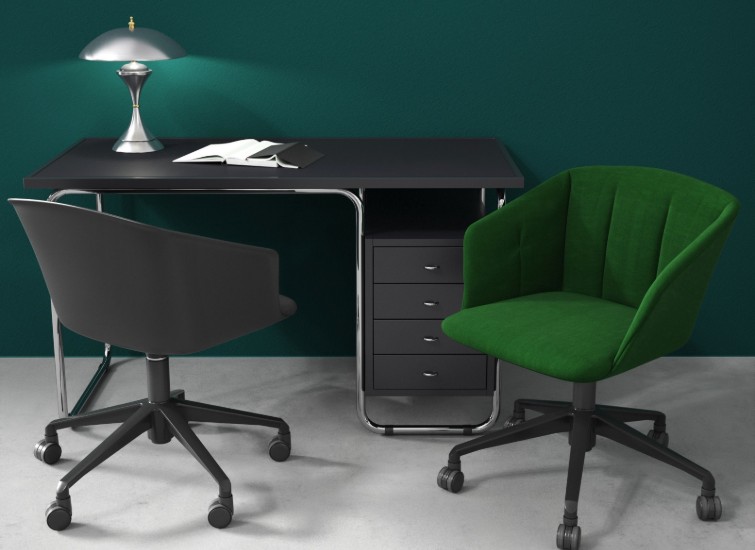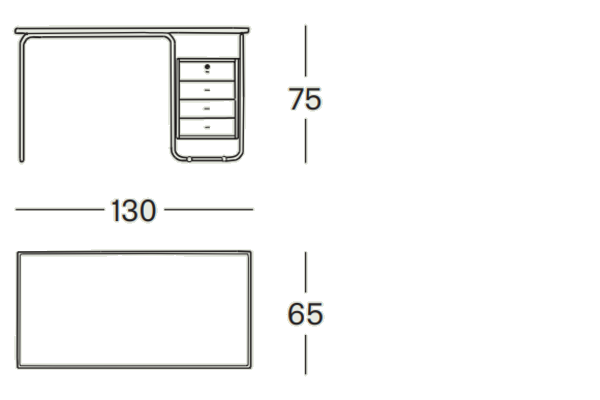 Esperiri Milano For Zanotta
The inclusion of the Comacina designer desk to our curated pieces symbolizes Esperiri's commitment to providing you with the best selections that Italian design has to offer. Our team of interior designers and architects are prepared to help you select the right elements for your interiors or layout entire design projects. Simply visit us in our Milan office or contact us remotely through our Italian Interior Design Online service. Our worldwide Italian Furniture Supply service will grant you access to superior Italian industrial or bespoke furnishings, anywhere you are. And for an even more in-depth experience, you can join our Italian Furniture Shopping Tour to see Italian design while enjoying the real Italian lifestyle and understand what Made in Italy is truly about.