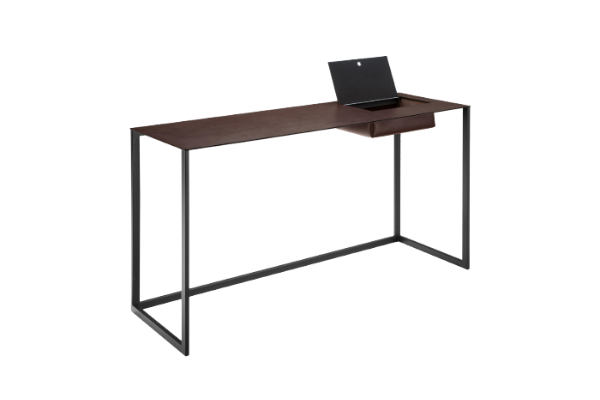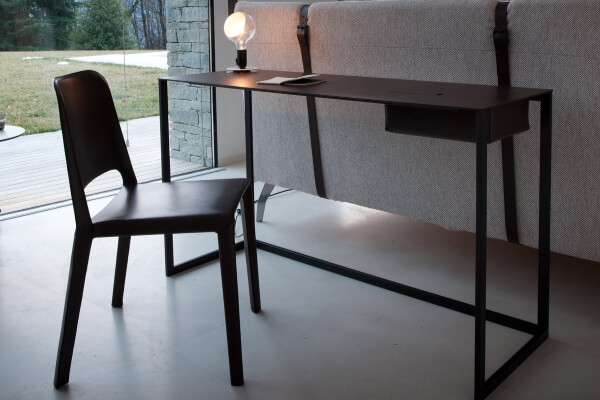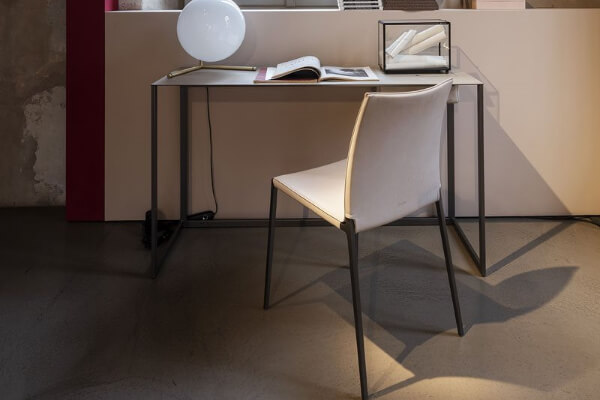 Calamo Desk Zanotta
Designer: Gabriele Rosa
Manufacturer: Zanotta
Starting from: € 1.407,00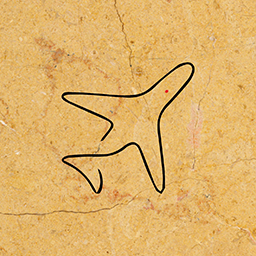 Worldwide Delivery and Installation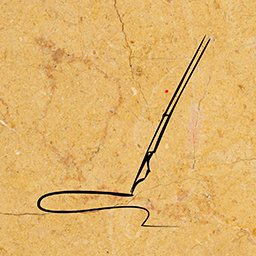 Customizable with our Professional Advice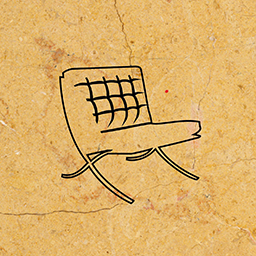 100% Made in Italy Certified
Contact us
Calamo Zanotta Description
The Zanotta Calamo Desk's comely silhouette brings elegance to any area graced by its form. Its svelte construct is an exercise in restraint as it abandons excessive ornamentation in favour of simple adornments. Light and airy, the construct of this stylish desk makes it a dainty addition to any area that needs its services. Designed by Gabriele Rosa, the Zanotta Calamo is a beautiful example of excellent product design as its form captivates any spectator who happens upon its lovely shape. Having all these qualities, the Calamo Desk is a captivating item to have in your home.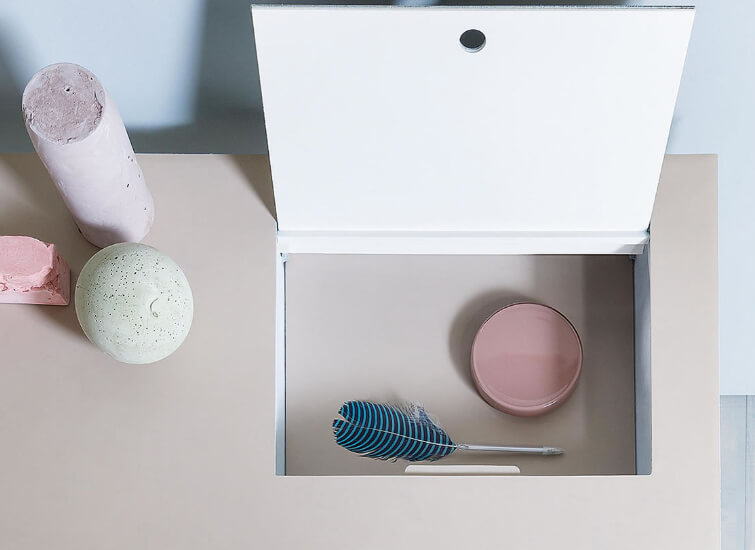 Calamo Desk Zanotta Features
The Zanotta Calamo Desk is an implement that can serve more than one purpose. In essence, it is a writing desk, but you may also use it as a console table if you are inclined to do so. The slender profile of the framework gives the Calamo an industrially chic visage that it proudly displays, but unlike its contemporaries, this desk does away with supplementary components and utilizes one simple, leather compartment as its storage area. This trait of the Zanotta Calamo helps it become the artistic furniture piece that it is.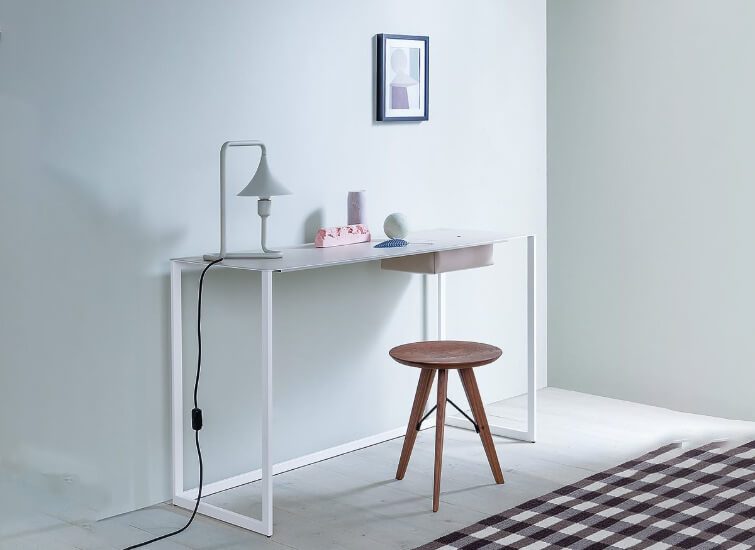 Calamo Desk Materials
The Zanotta Calamo Desk is an article that needs little embellishment to stand out in a room. With its frame and tabletop in metal, you may opt to have this component finished in either a black, white, or graphite lacquer. Cowhide pigmentato 90 is the finishing component that provides additional luxury to the product. With eight available colour selections for this material, you will be able to customize the look of the Calamo according to its location or your personal preference. This material also comprises the drop-leaf opening as well as the entire compartment.
Calamo Desk Zanotta Compositions
At 130x45x75 cm, the Zanotta Calamo fits properly in any area in need of a desk or console table. The rigorous yet elegant desk can be an interesting implement placed at your home's foyer. Its container could contain your keys or any other small item that could fit inside its compartment. The tabletop can accommodate larger items such as bags or boxes. This item may also be considered for your bedroom as your personal writing desk. Regardless of location, the Calamo is a superb item that can elevate any area's mien.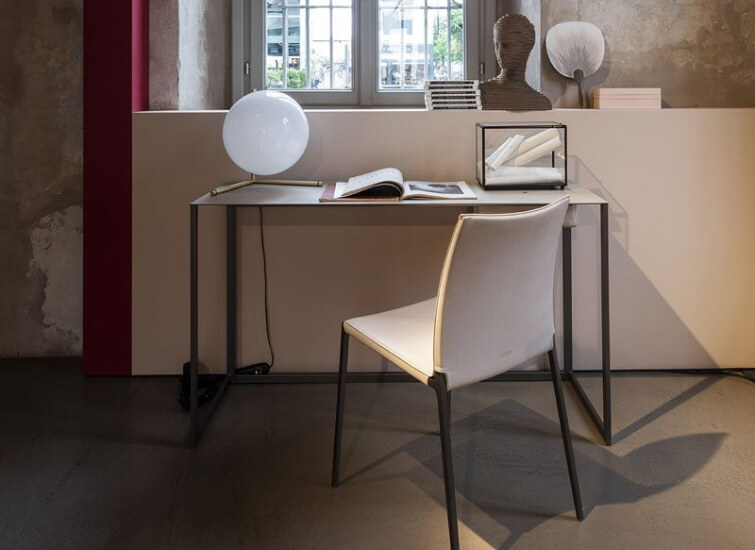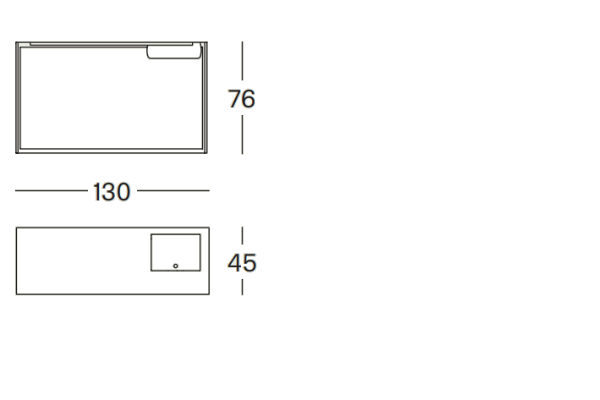 Esperiri Milano For Zanotta
The inclusion of the Calamo designer desk to our curated pieces symbolizes Esperiri's commitment to providing you with the best selections that Italian design has to offer. Our team of interior designers and architects are prepared to help you select the right elements for your interiors or layout entire design projects. Simply visit us in our Milan office or contact us remotely through our Italian Interior Design Online service. Our worldwide Italian Furniture Supply service will grant you access to superior Italian industrial or bespoke furnishings, anywhere you are. And for an even more in-depth experience, you can join our Italian Furniture Shopping Tour to see Italian design while enjoying the real Italian lifestyle and understand what Made in Italy is truly about.