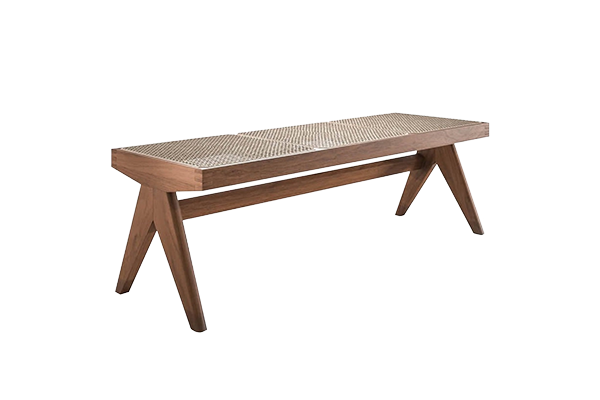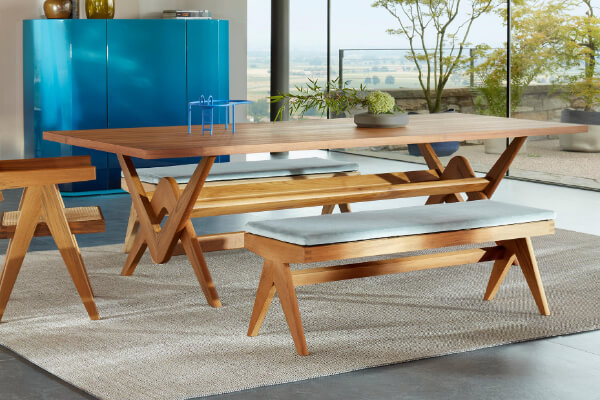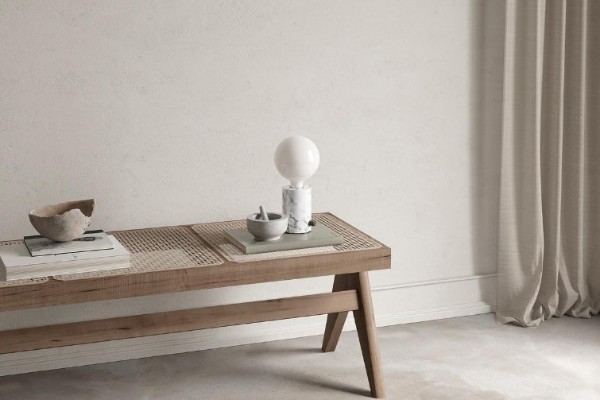 Civil Bench Bench Cassina
Designer: CRS Cassina
Manufacturer: Cassina
Starting from: € 2.213,00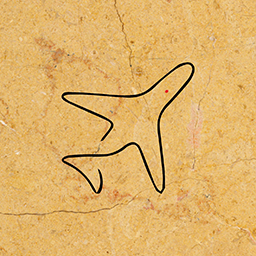 Worldwide Delivery and Installation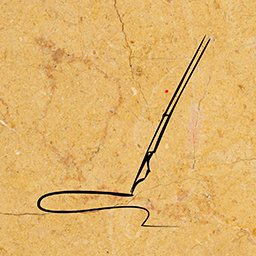 Customizable with our Professional Advice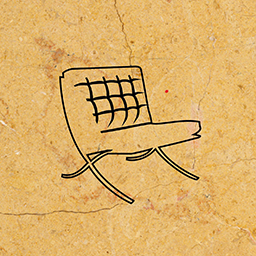 100% Made in Italy Certified
Contact us
Civil Bench Cassina Description
Cassina's Civil Bench bench is an elegant item inspired by Le Corbusier's renowned Capitol Complex in Chandigarh, India. This beautiful piece of furnishing is a part of the Hommage à Pierre Jeanneret Collection, an accumulation of four pieces that embody the balance of modern European archetypes and traditional Indian ethos. Its basic construct is one of its endearing qualities, as it does away with unneeded decor, emphasizing its stately image instead. Made with simple materials and methods, the Civil Bench of Cassina brings an air of purity to any area within your home.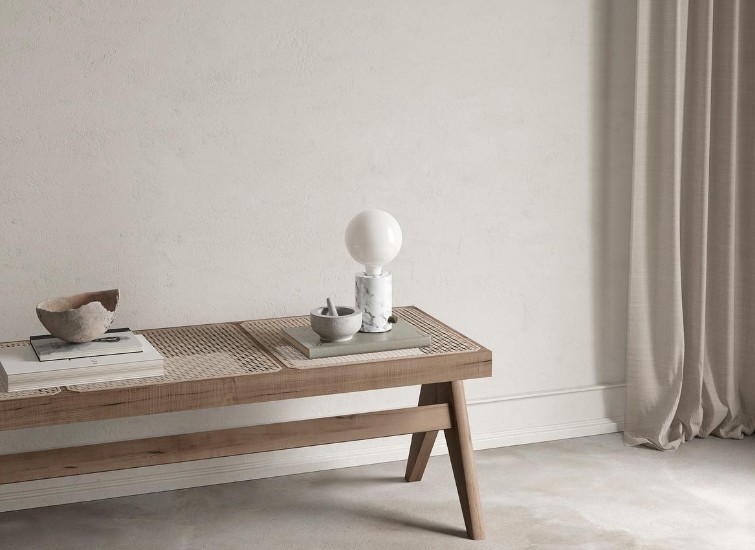 Civil Bench Bench Cassina Features
The Civil Bench is a bench that celebrates restraint through its structure. Undesired attachments are not found in its construct; simple lines are utilized to achieve its overall image. The bench is made up of three consecutive seat elements supported by a single crossbar. Two inverted "V's" at the ends serve as the legs. With additional seat options, you may style the bench in any way that you desire. Needless to say, the Cassina Civil Bench is more than just a bench; it's a view of the past with roots in the present.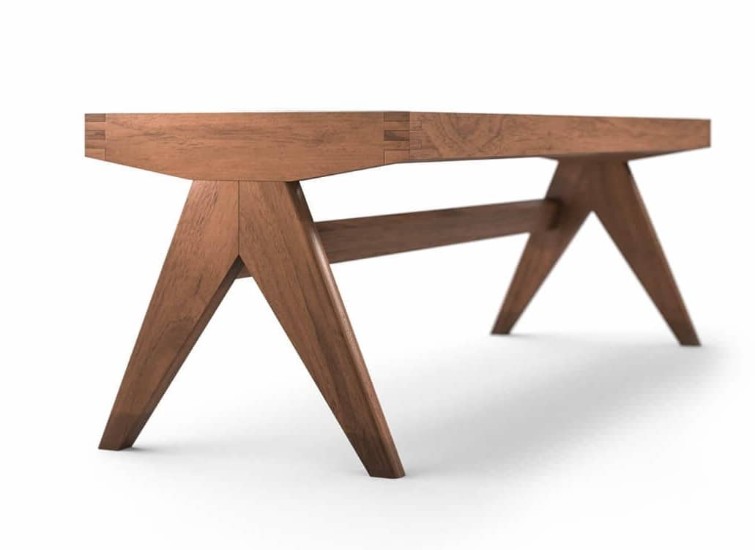 Civil Bench Bench Materials
With three shades at hand for the wood frame, namely; natural oak, stained black oak, or natural teak, the Cassina Civil Bench bench can adapt to your design specifications. There are options for the seat-top as well; you may choose the woven Viennese cane or go for accessory cushions for added comfort. The optional cushioning can be upholstered with your choice of leather or fabric selections. With a vast array of upholstery colours available, you may add further customization to the Civil Bench, giving it the ability to match your interiors. The bench is completed by black plastic material for its feet.
Civil Bench Bench Cassina Compositions
The Cassina Civil Bench is a bench that can provide comfortable seating to three people. Measuring in at 133x45x42 cm, Its size allows it to be an alternative seating option for rectangular eight-seater dining tables. They can also be a substitute for sofas in the living room, should you be inclined to use them in that area. The cushions have two measurements as well; 45x45 cm or 133x45 cm. All things considered, any combination of elements will result in a version of the Cassina Civil Bench that will be suited to your requirements.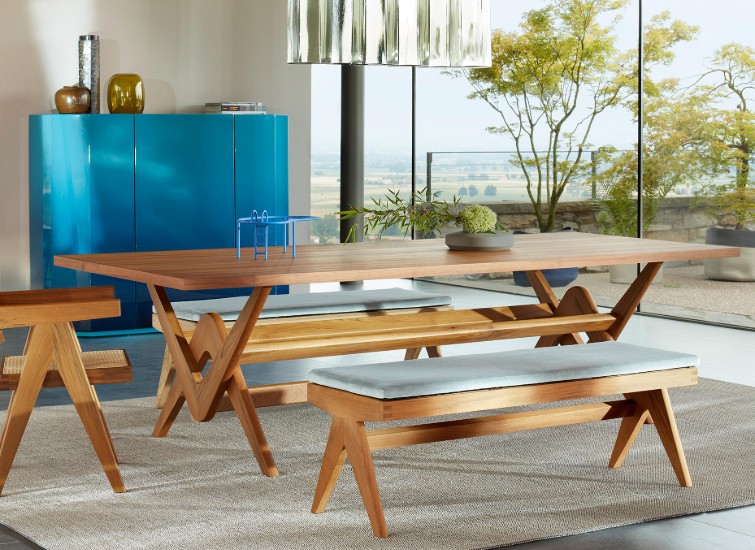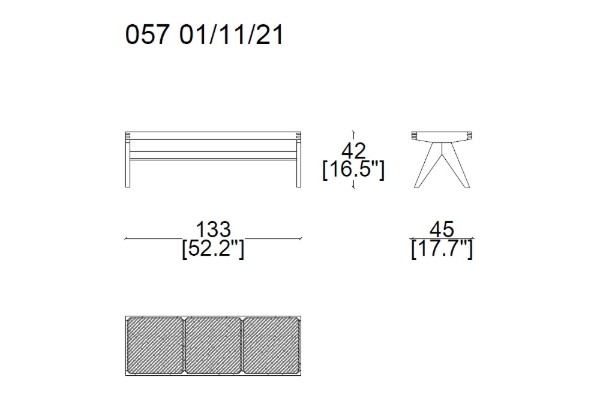 Esperiri Milano For Cassina
The Civil Bench, much like the other designer benches in our catalogue, represent our commitment to elegance and functionality; the benchmark of quality Italian design. Our team of interior designers and architects are prepared to help you select the right elements for your interiors or layout entire design projects. Simply visit us in our Milan office or contact us remotely through our Italian Interior Design Online service. Our worldwide Italian Furniture Supply service will grant you access to superior Italian industrial or bespoke furnishings, anywhere you are. And for an even more in-depth experience, you can join our Italian Furniture Shopping Tour to see Italian design while enjoying the real Italian lifestyle and understand what Made in Italy is truly about.