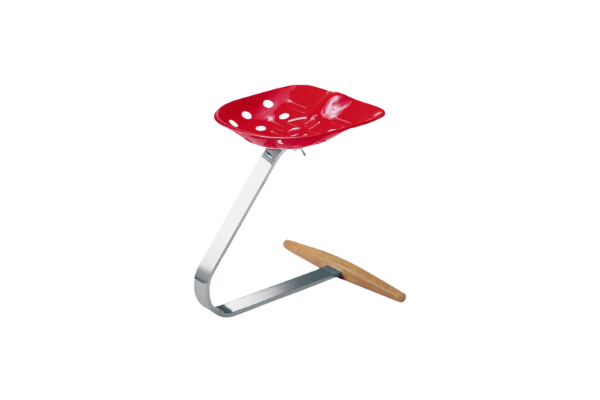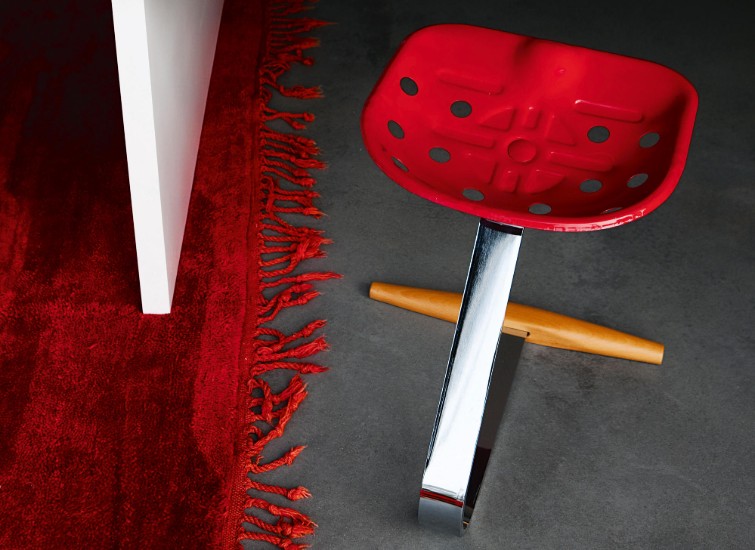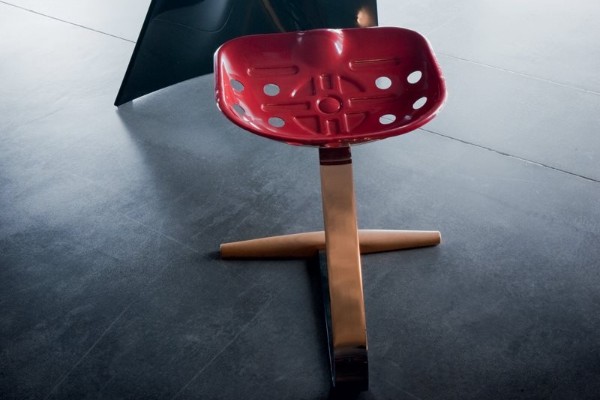 Mezzadro Accessory Zanotta
Designer: Achille and Pier Giacomo Castiglioni
Manufacturer: Zanotta
Starting from: € 578,00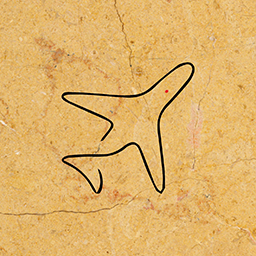 Worldwide Delivery and Installation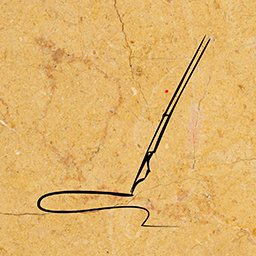 Customizable with our Professional Advice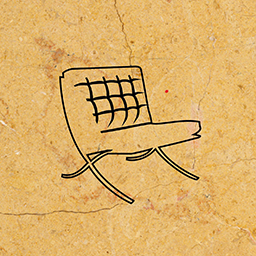 100% Made in Italy Certified
Contact us
Mezzadro Zanotta Description
The Zanotta Mezzadro Accessory in an ingenious little item that generously provides charm to anyone near its vicinity. Designed by the brothers Achille and Pier Giacomo Castiglioni, this lovely piece of furniture embodies a forward-thinking mindset that can readily adapt to any situation or circumstance. Made from modest components, the Zanotta Mezzardo takes seemingly ordinary objects and combines them to create a quirky and functional product that can grab your attention. At a glance, this seating element looks unbalanced and uncomfortable, but you will be pleasantly surprised when you try the Mezzardo Accessory for yourself.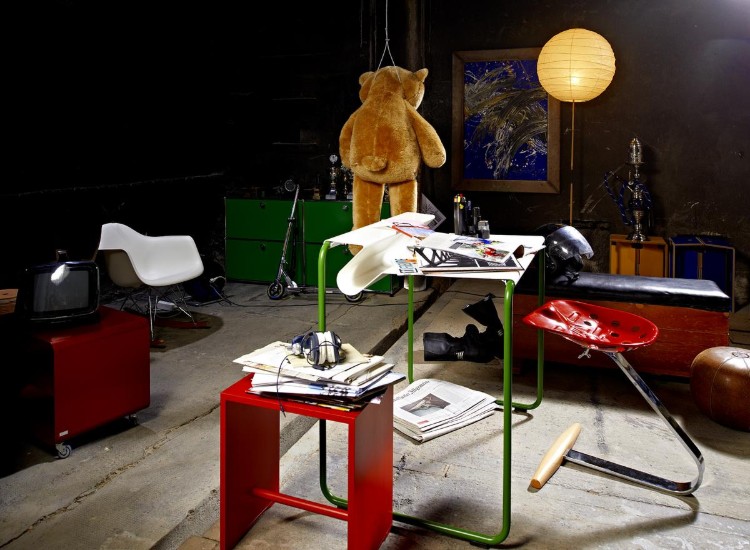 Mezzadro Accessory Zanotta Features
Zanotta's Mezzadro offers you a unique solution to your seating needs as its rustic make-up bears no resemblance to the four-legged seating implement. With only three main components to its structure, you will be hard-pressed to find another similar object that can operate the way that the Zanotta Mezzadro Accessory does. The curved metal piece serves as a spring mechanism and anchor to all its parts. The wooden feet help balance the entire structure. The seat itself is originally a Fiat tractor stool that is still being produced by the automotive company up to this day.
Mezzadro Accessory Materials
Being the unassuming wonder that it is, the Zanotta Mezzadro Accessory needs little in the way of decoration to its shape. Instead, it relies on its intrinsic allure that is brought about by its unique appearance. Your only customization option for this product lies in its seat. Your colour options for the seat are white, black, red, orange, or yellow. The steel stem has a chromium-plated finish, and the wooden footrest is composed of steam-treated beech in its natural shade. Even with minimal options, you will still find the Mezzadro to be a furnishing component that truly delights its user.
Mezzadro Accessory Zanotta Compositions
The Zanotta Mezzadro Accessory is an excellent example of big things coming in little packages. Its diminutive stature does not hinder its functionality or appeal in any way you could say that this feature highlights its apparent charm. Measuring in at 49x51x51 cm, this modest implement can inhabit any area inside or outside of your home. With its quirky demeanour, you may decide on owning more than just one piece of the Zanotta Mezzadro. This lovely item can stand on its laurels, but two or more of these accessories can be a good idea.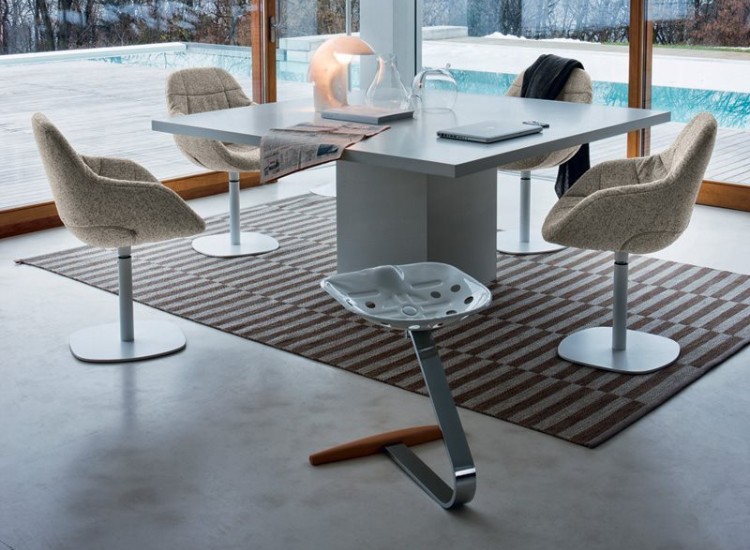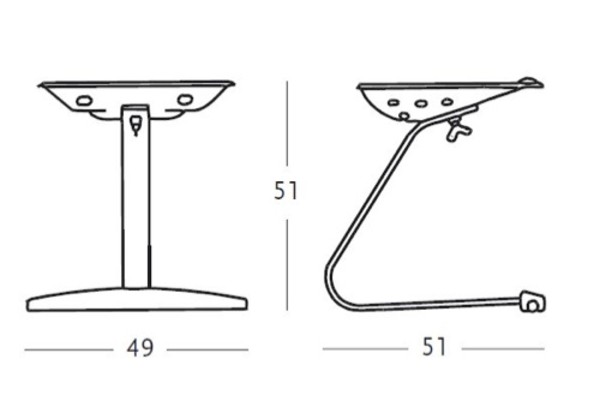 Esperiri Milano For Zanotta
Esperiri believes that even simple designer accessories like the Mezzadro can add value to your home, regardless of your interiors. Our team of interior designers and architects are prepared to help you select the right elements for your interiors or layout entire design projects. Simply visit us in our Milan office or contact us remotely through our Italian Interior Design Online service. Our worldwide Italian Furniture Supply service will grant you access to superior Italian industrial or bespoke furnishings, anywhere you are. And for an even more in-depth experience, you can join our Italian Furniture Shopping Tour to see Italian design while enjoying the real Italian lifestyle and understand what Made in Italy is truly about.