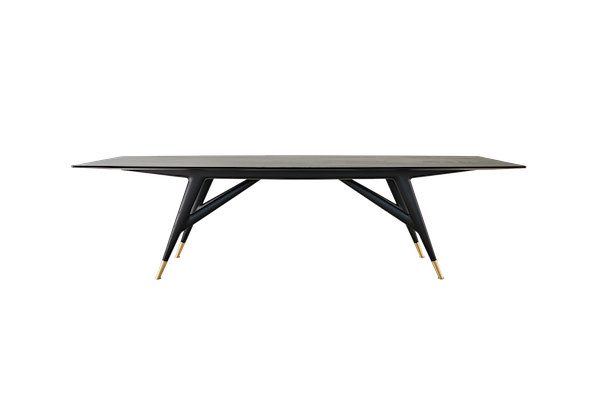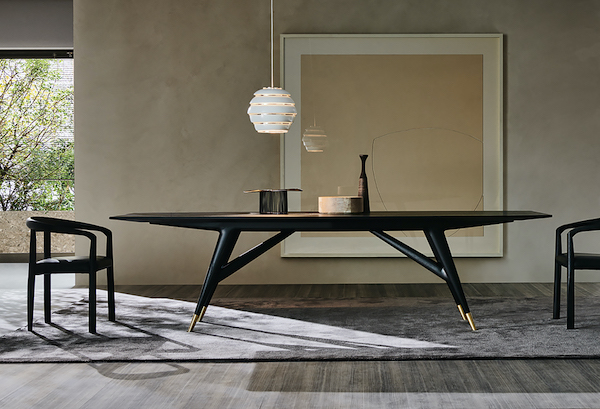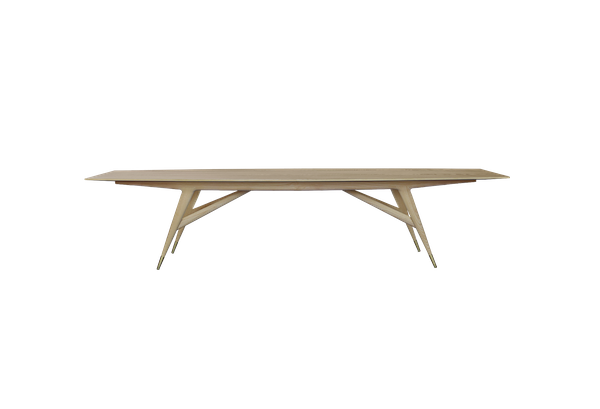 D.859.1 Table Molteni
Designer: Gio Ponti
Manufacturer: Molteni&C
Starting from: € 6.269,00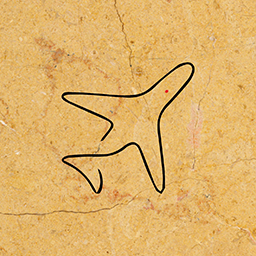 Worldwide Delivery and Installation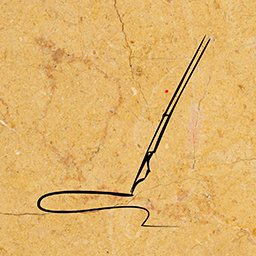 Customizable with our Professional Advice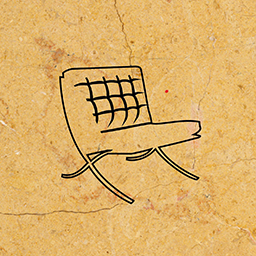 100% Made in Italy Certified
Contact us
D.859.1 Molteni Description
The D.859.1 Table is Gio Ponti's solution if you require a modern and elegant long table. Designed for the conference room, this item utilizes wood in ways that are usually seen in more compliant materials like plastic or steel. The details that the D.859.1 of Molteni&C possess are outstanding, to say the least. The legs alone are designed meticulously, resembling the structure of a single-span bridge. This feature then highlights the tabletop which displays aerodynamic qualities. The union of these attributes completes the D.859.1 Table of Molteni&C, a superb choice for either work or home.
D.859.1 Table Molteni Features
Designed in 1959 for the auditorium adjoining the Time & Life Building in New York, the D.859.1 Table of Molteni&C represents the seamless amalgamation of style, lightness, and stability. The wooden base captures the essence of refinement with its elegant lines and superb craftsmanship. The design of the base also deserves credit as the modern image that it projects is ahead of its time. The tabletop also exhibits its own stellar characteristics; the grain displayed by the wooden surface material adds a sophisticated touch to an already beautiful piece of furniture.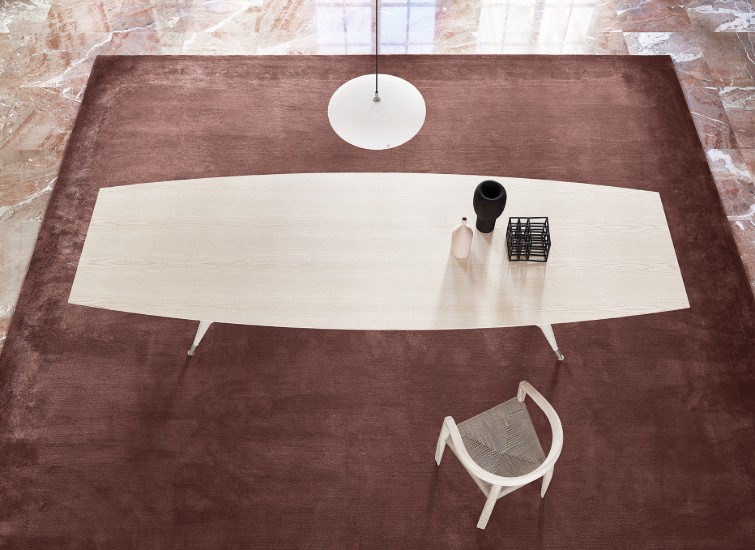 Table D 859 1 Gio Ponti Materials
A fundamentally beautiful product requires little to no additional ornamentation; that idea is made obvious when viewing the Molteni&C D.859.1. As its form is already aesthetically pleasing, it only requires a modest number of refinements to elevate the air of sophistication that it already has. There are only two colour options for this table; natural ash or black-stained ash finished with matte varnish. The table's feet previously had bronze details, but the addition of satin brass detailing gives you more selections for customizing the D.859.1.
D.859.1 Table Molteni Compositions
The Molteni&C D.859.1 table is available in three sizes that can occupy any chosen area easily. The D.859.1A version measures 280x100x75 cm. The D.859.1B measures 320x112x75 cm. The largest table, the D.859.1C measures 360x112x75 cm. Depending on your chosen location, there is a proper size of the D.859.1 table that will accommodate your requirements for an elegant long table. This furniture piece can easily serve up to ten people without any difficulty, making it an excellent choice for either an office boardroom or a large dining room.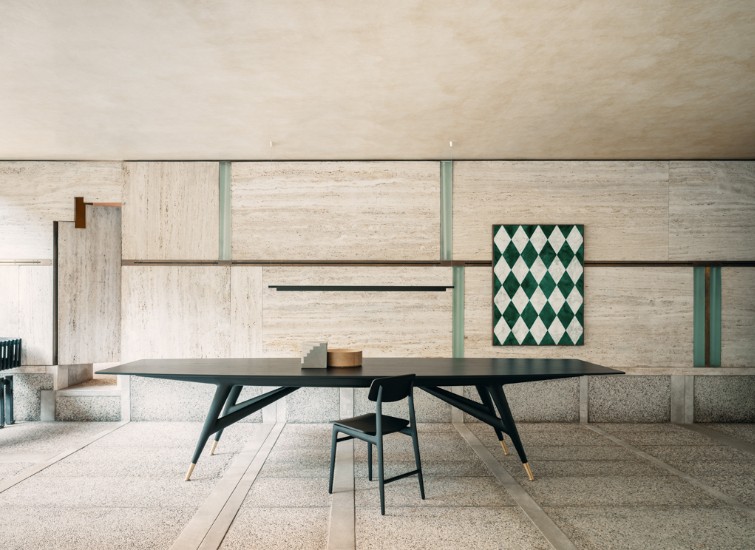 Esperiri Milano For Molteni&C
The D.859.1 is a designer table that pushes the boundaries of what design can achieve, which is what we at Esperiri constantly aim for. Our curated collection highlights our extensive Italian design heritage which we imbue in every project. Our team of interior designers and architects are prepared to help you select the right elements for your interiors or layout entire design projects. Simply visit us in our Milan office or contact us remotely through our Italian Interior Design Online service. Our worldwide Italian Furniture Supply service will grant you access to superior Italian industrial or bespoke furnishings, anywhere you are. And for an even more in-depth experience, you can join our Italian Furniture Shopping Tour to see Italian design while enjoying the real Italian lifestyle and understand what Made in Italy is truly about.