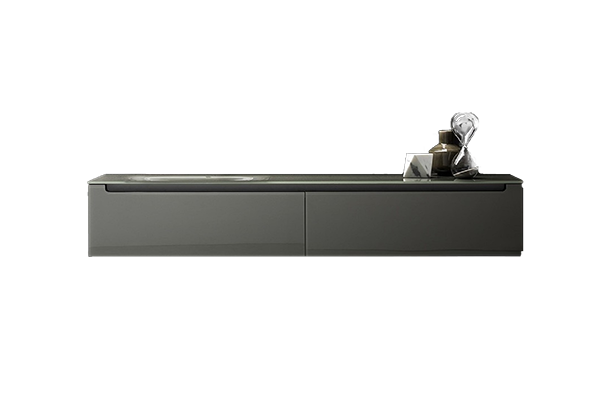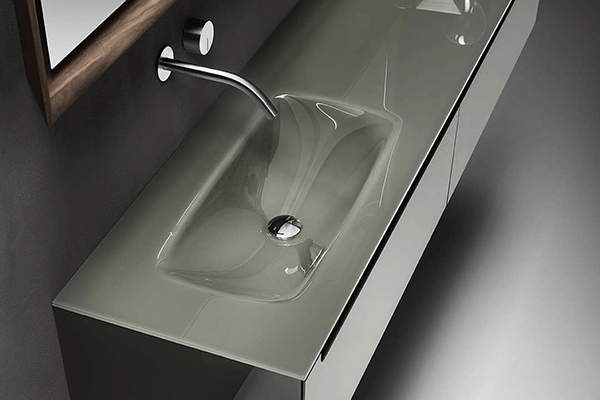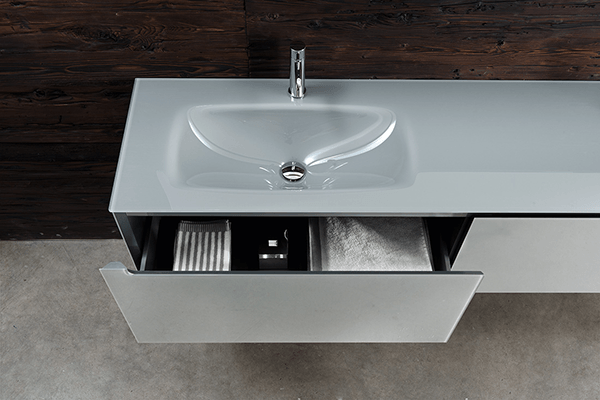 Edge Glass Bathroom Vanity Falper
Designer: Metrica
Manufacturer: Falper
Starting from: € 2.478,00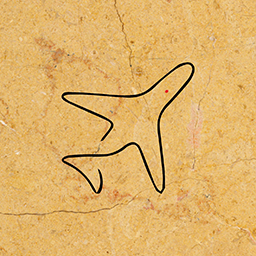 Worldwide Delivery and Installation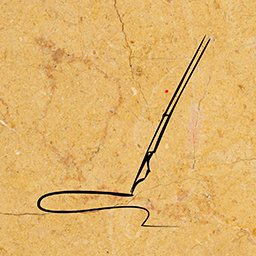 Customizable with our Professional Advice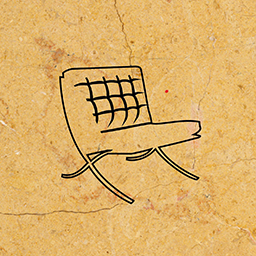 100% Made in Italy Certified
Contact us
Edge Glass Falper Description
The bathroom vanity, Falper Edge Glass, is an excellent example of the union between materials of great quality, modern technology, and artisanal craftsmanship. This bathroom system owns an avant-garde profile that instils sophistication into any washroom that it occupies. Its streamlined construct allows it to function with precision, which is a notable characteristic of superb furniture pieces. The Falper Edge Glass accentuates any vertical plane within your restroom, giving this area a beautiful focal point in the form of this bathroom element. The Edge Glass Bathroom Vanity is an essential component of any washroom.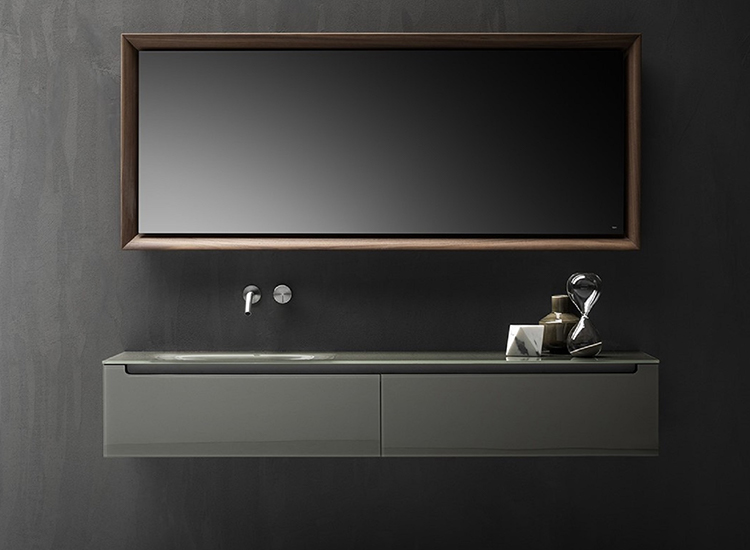 Edge Glass Bathroom Vanity Falper Features
The Metrica designed Falper Edge Glass Bathroom Vanity makes splendid use of its chosen material. Its structure consists of MDF, birch plywood and lacquered tempered glass. These components amalgamate to form the entirety of the Falper Edge Glass' construct. 4 mm tempered glass panels cover the external parts of the front and sides of its base cabinet, allowing the item to possess a sculptural element that complements its silhouette. A Ceramilux SSL washbasin or a built-in glass basin. Legrabox drawers with stabilization systems and built-in soft-close mechanisms are also included in this system.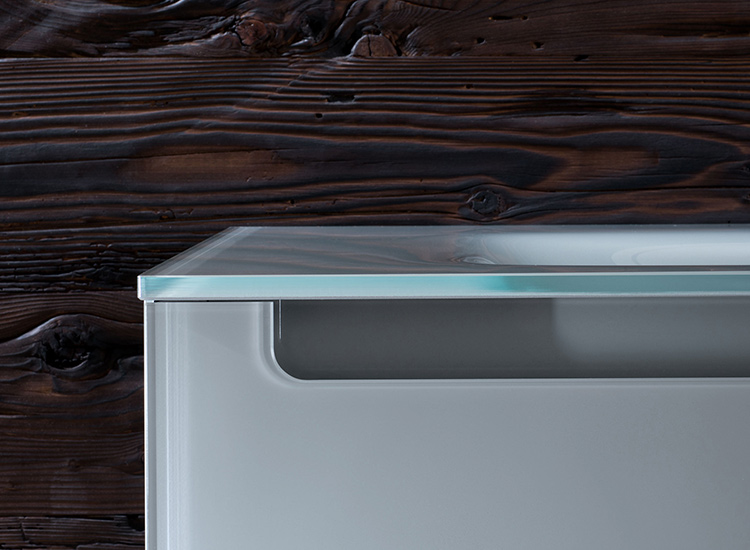 Edge Glass Bathroom Vanity Materials
A total of thirty-five finishing selections are available for the Falper Edge Glass Bathroom Vanity. Twenty-four of these selections are glossy/satin glass with one gold leaf finish available only for the top. There are also five options for metal finishes as well as marble tops as well as a single wooden finish. The drawers are lacquered with Falper's Exclusive matte grey finish. The groove handles also have their set of finishes in onyx and brushed brass. These finishing options allow the Edge Glass to easily accommodate any interior design scheme for your restroom.
Edge Glass Bathroom Vanity Falper Compositions
The Falper Edge Glass Bathroom Vanity system deftly employs its symmetrical silhouette to complement any washroom setting it's located in. It has six widths in 80, 100, 120, 140, 160, and 180 cm, two heights in 30 and 45 cm, and a standard depth of 45 cm. With its exquisite profile, the Edge Glass easily elevates the visual appeal of any washroom within your home or elsewhere. The pristine image of its glass cabinets will undoubtedly catch anyone's attention as its sleek appearance can easily gain your appreciation.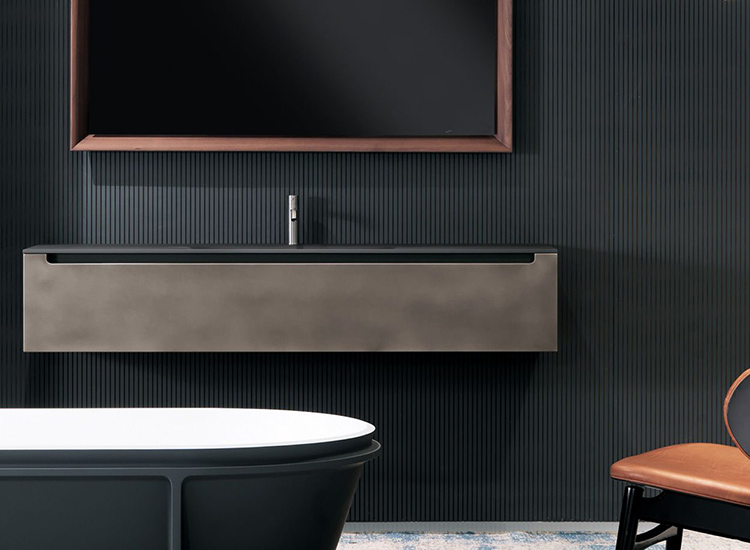 Esperiri Milano For Falper
Esperiri believes that even simple bathroom elements like the Edge Glass Vanity can add value to your home, regardless of your interiors. Our team of interior designers and architects are prepared to help you select the right elements for your interiors or layout entire design projects. Simply visit us in our Milan office or contact us remotely through our Italian Interior Design Online service. Our worldwide Italian Furniture Supply service will grant you access to superior Italian industrial or bespoke furnishings, anywhere you are. And for an even more in-depth experience, you can join our Italian Furniture Shopping Tour to see Italian design while enjoying the real Italian lifestyle and understand what Made in Italy is truly about.