Luxury Hotel Milan Package – Via Manzoni 29
Enjoy 5-star Luxury on the Most Fashionable Street in Milano
Only a Few Minutes' Walk to the City Center, La Scala, and Other Historic Destinations
Luxury Style and Amenities to Enhance Your Visit
Close Proximity to Cafes, Bars, Design & Michelin-Starred Restaurants
Elegant Meeting Rooms and Event Spaces
History of the Grand Hotel in Milan
Few hotels in Milano can boast such historic clients and cultural relevance as the Grand Hotel et de Milan. VIP guests from Giuseppi Verdi to Maria Callas helped to establish this hotel within the exclusive high society community of artists, musicians, and more. 1969 took a change in management by Manilo Bertazzoni. His daughter, Daniela, helped put it on the map even further in the fashion world. Today, you don't have to compromise location or history, you can have both with unbeatable Italian style while staying in one of the 95 rooms and suites at Grand Hotel et de Milan.
Grand Hotel et de Milan Architecture and Interior Design
Architect Andrea Pizzala was charged with the project, which was completed and opened in 1863. It was the first Milano hotel with postal and telegraph services. In 1931, modern sanitary ware and technological updates were made in the hotel and rooms. The 4th floor was destroyed in the 1943 bombing amid WWII, but architect Giovanni Muzio restored the hotel to its prestigious standards in 1946. Another renovation occurred between 1990-1993. The ambience is complete with Italian classical decor and furnishings as well as paintings and antiques offering the characteristic charm of the Grand Hotel.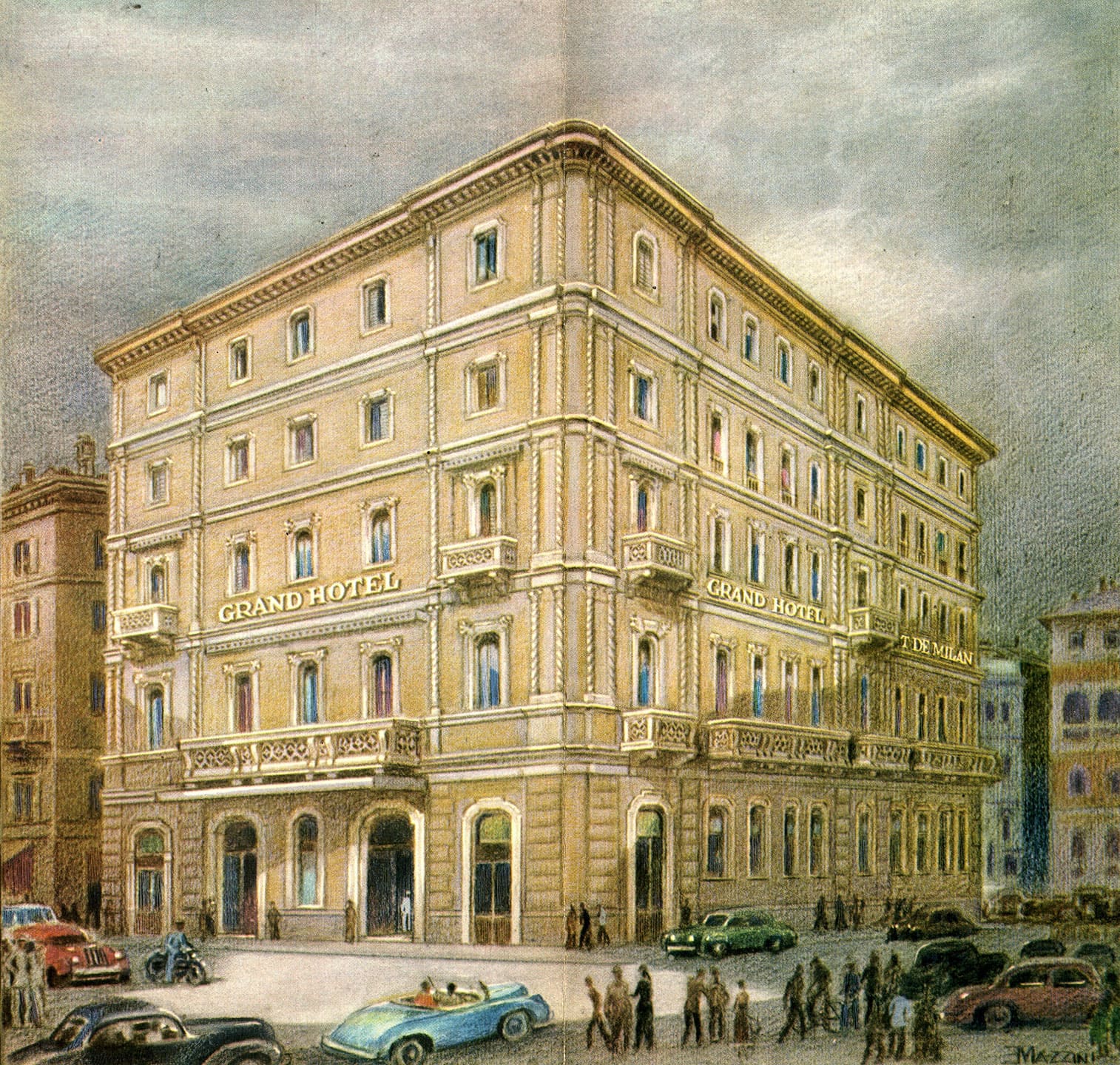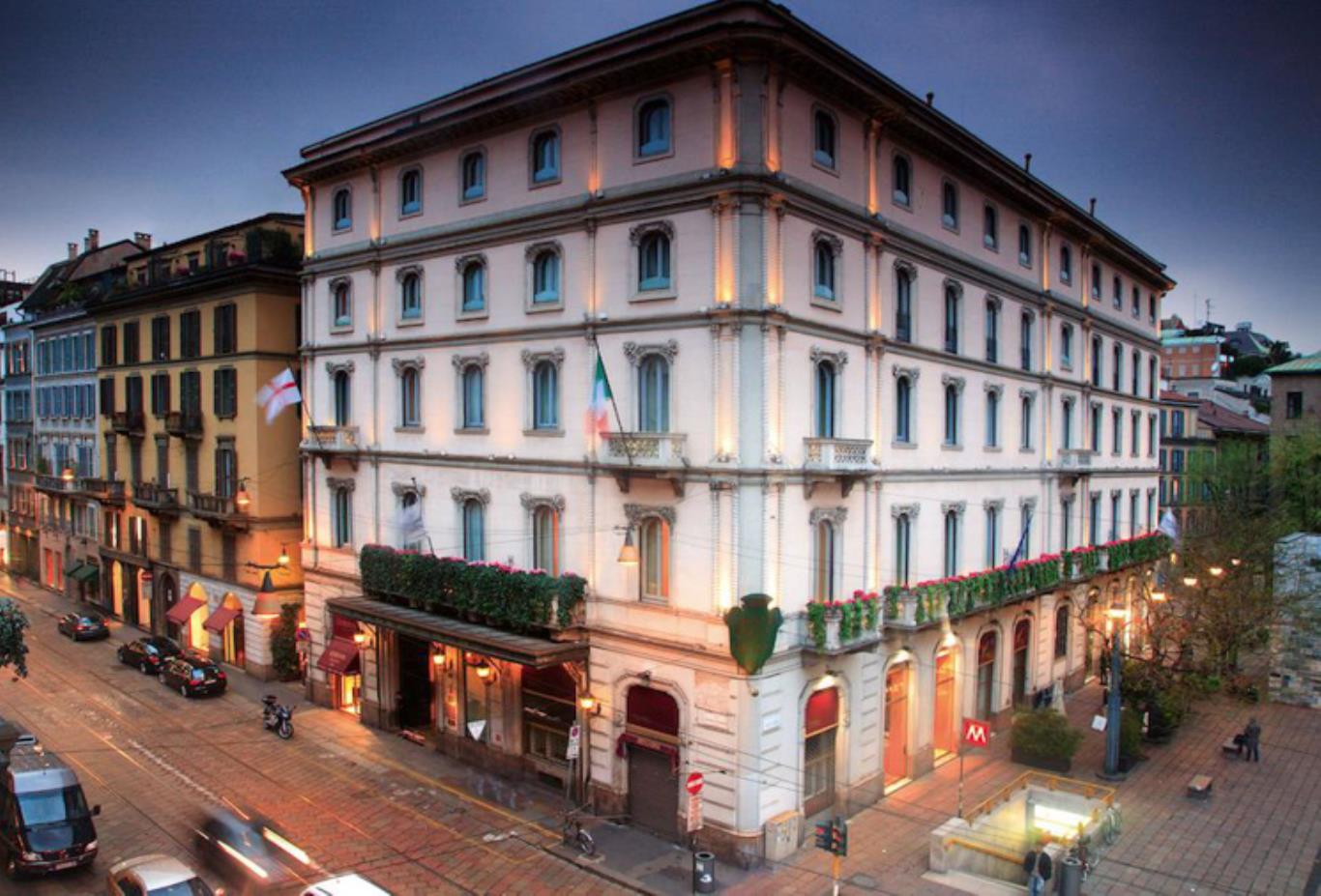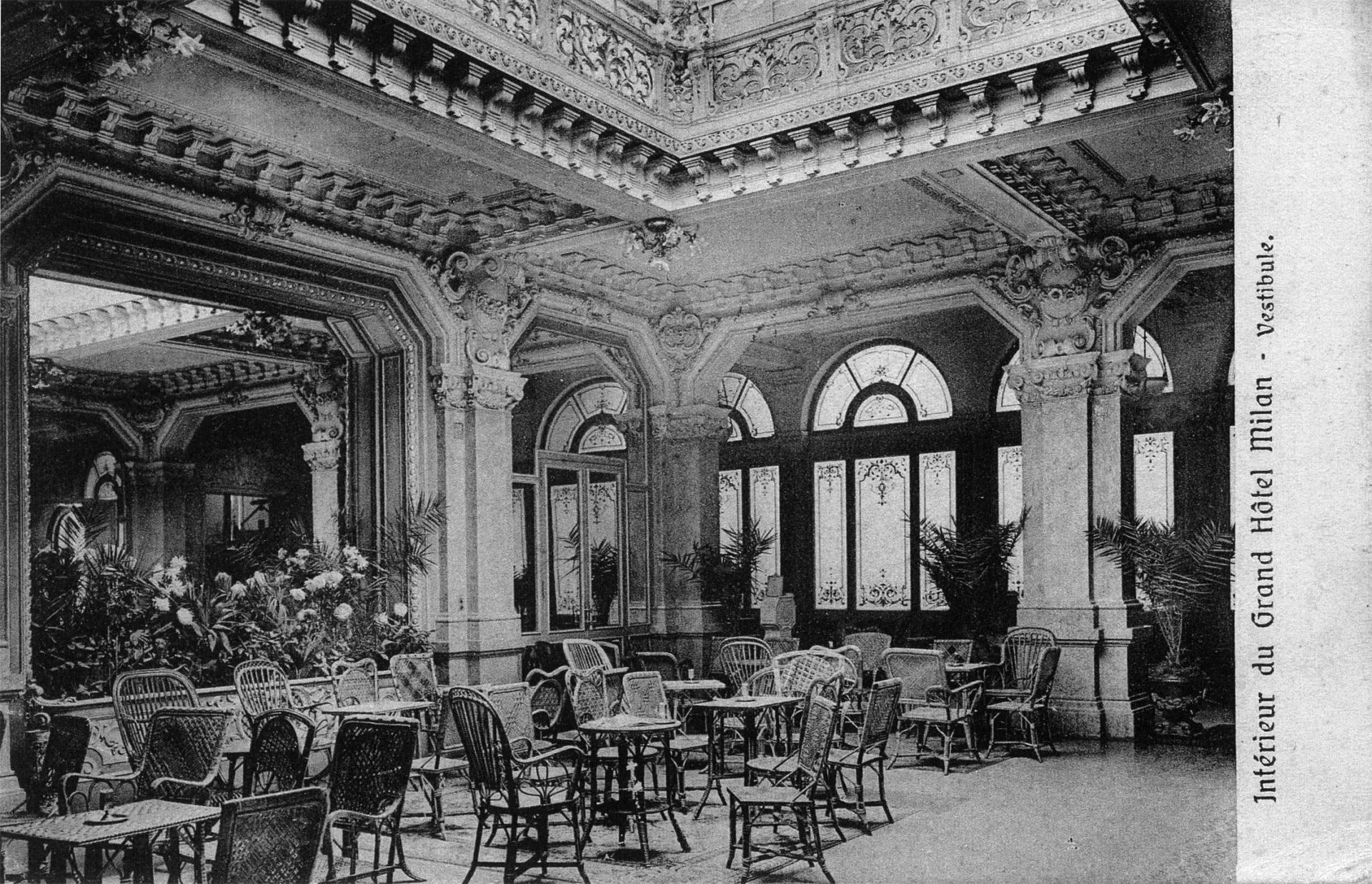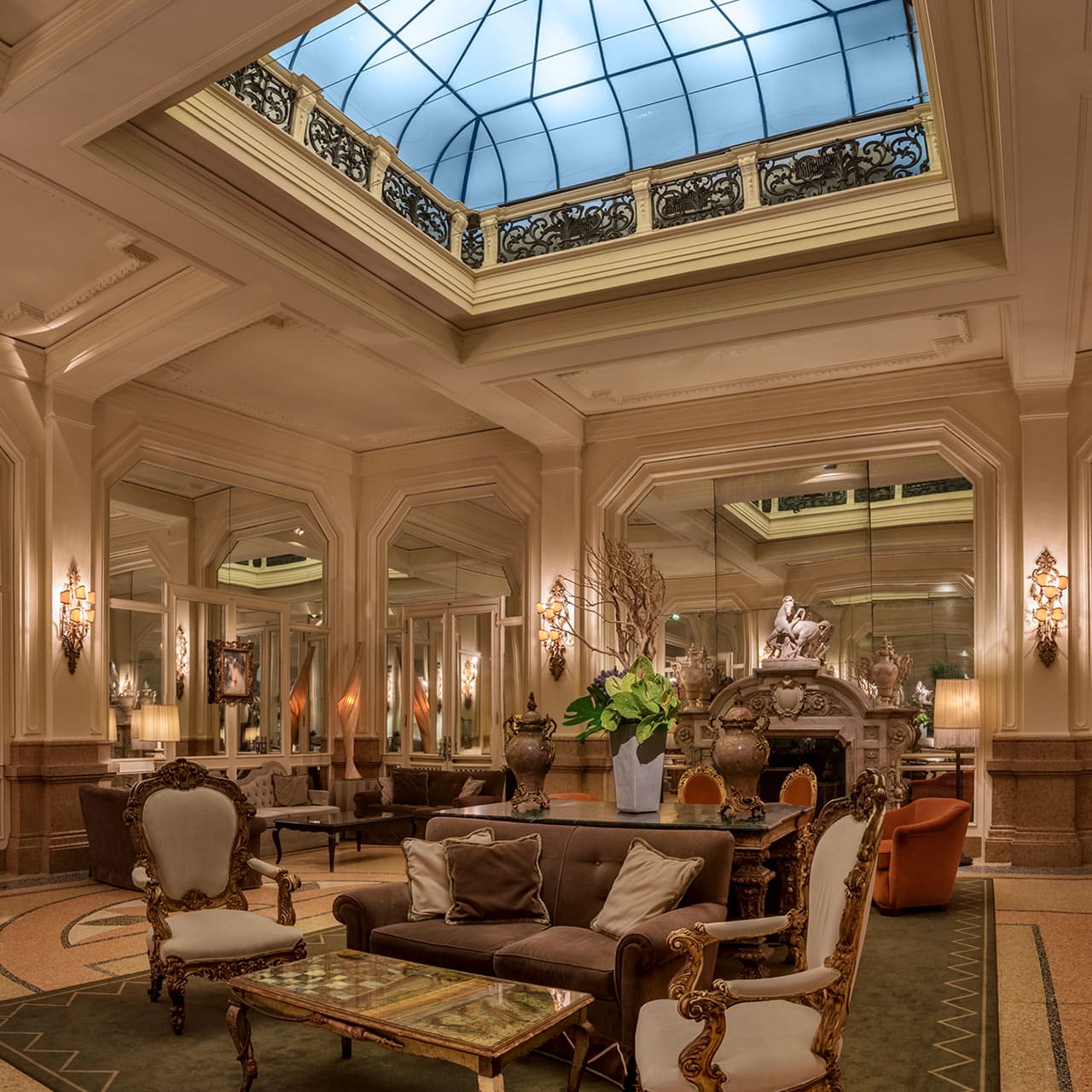 Bars, Restaurants, and Events at Grand Hotel Milan
Don Carlos Restaurant
The Don Carlos Restaurant pays tribute to the Maestro Giuseppe Verdi, who stayed at the Grand Hotel et de Milan for more than twenty years. In an intimate and refined setting, re-created by paintings, sketches and scene-paintings from Teatro Alla Scala's museum, the Don Carlos proposes traditional Italian cuisine, revisited by our Chef Mr. Mauro Moia under the light of its antique silver chandeliers.
Gerry's Bar
A discreet, private and sophisticated lounge in the heart of Milano. Perfect for a cup of tea, an aperitif, light bites throughout the day, it becomes, together with its American bar, an after-theatre place open until late in the evening.
Caruso Restaurant & Bar
The Caruso Restaurant, with its pleasant "jardin d'hiver", offers a cuisine that reinterprets traditional Milanese dishes in a contemporary key. Inside the delightful veranda set in the green environment of the small square, period furniture cohabits with contemporary elements, creating a timeless atmosphere that recalls the one of the Parisian bistrot.
Opera Experience
Enjoy a curated visit to Milano, with all the details and reservations fixed to your preferences. The Opera Experience will assure you a memorable trip to Grand Hotel et de Milan as well as Teatro alla Scala and so much more.
Two Nights in Classic Double Room or Upper Categories Upon Request
Buffet Breakfast at Caruso Restaurant or in the Comfort of Your Room
City Tax Covered
Welcome Drink at Gerry's Bar
Dinner at Don Carlos Restaurant, Two Courses and Dessert (Excluding Beverages)
First Class Ticket for the Opera Show
Exclusive Voucher Drink During the Break at the Opera
Opera Tickets Delivery at the Hotel
Opera Schedule Delivery at the Hotel
24/7 Help Line
Ticket Entrance to Villa Necchi Campiglio
Museum Property of FAI (Italian National Trust)
Ticket Entrance to Library and Pinacoteca Ambrosiana
Lounges
Exclusive Luxury Hotel Benefits with Esperiri
Welcome Aperitivo
Concierge Meet and Greet
Breakfast Included
Best Available Rates
Refundable Hotel Room Prices*
Esperiri Guest Discounts**
Optional Esperiri Services:
*Refund is not available 24 hours prior to the reservation
**Discounts include 15% deducted from your bill at Caruso Restaurant and 10% discount at Don Carlos restaurant
Grand Hotel et de Milan Luxury Rooms and Suites
The Grand Hotel et de Milan has a delightful variety of 72 rooms and 23 suites ready to suit your preferences and needs. Each room can be explored with featured period objects, furniture, and details highlighting the hotel's history. A delicate, yet detailed recent renovation focused on fabrics, carpets, colors, and decorations. It was completed by Milan's own DIMORESTUDIO. The design team managed to introduce new life alongside the trademark charm and patina of the Grand Hotel et de Milan. Their efforts have satisfied both new and returning guests.
Each room includes:
Period Furniture
Refined Textiles
Fine Italian Fabrics
High-Speed Wi-Fi
Parquet Floors
Air-Conditioning
Central Heating
Flat-Screen Television
Radio and Telephone
Mini Bar and Kettle
Security Box
Private Bathroom
Etro Cosmetics and Toiletries
Hairdryer
Slippers
24-Hour Room Service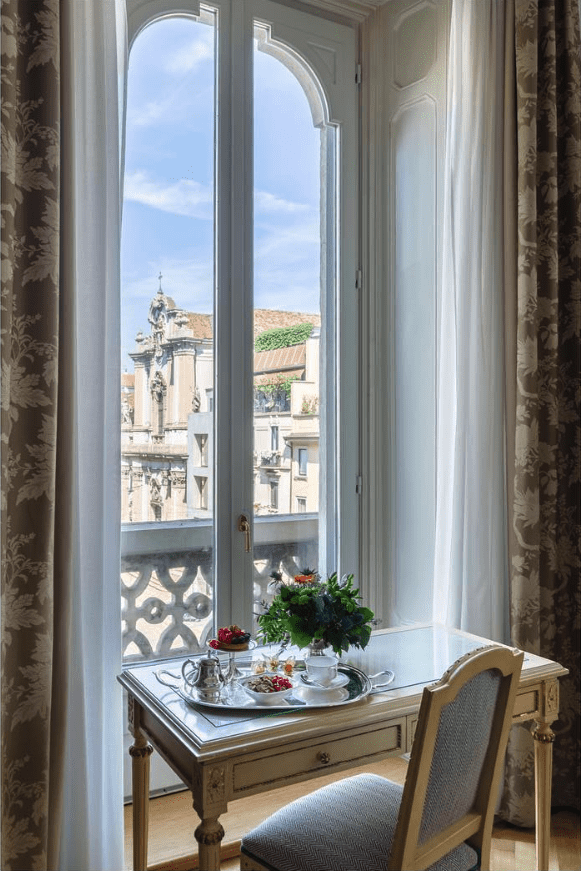 Classic Room
23 square meters (248 sq. ft)
Optional view of Piazza Croce Rossa, Via Monte di Pieta, or Via Manzoni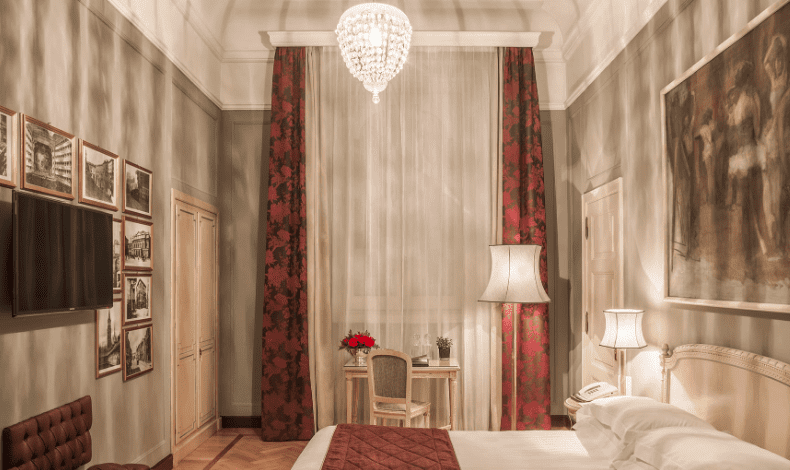 Superior Room
27 square meters (291 sq. ft)
Optional view of Piazza Croce Rossa, Via Monte di Pieta, or Via Manzoni
Deluxe Room
32 square meters (345 sq. ft)
Optional view of Piazza Croce Rossa, Via Monte di Pieta, or Via Manzoni
Junior, Superior, and Deluxe Suites
40, 55, 65, or 100 square meters (431, 592, 700, or 1,076 sq. ft)
Fixed views, some including corner views onto both Via Manzoni and Piazza Croce Rossa
Dedicated Rooms and Suites
In addition to the classic, superior, and deluxe room options, there are also a fine selection of rooms and suites dedicated to visitors of cultural significance taking residence at the Grand Hotel et de Milan since its opening.
Giuseppe Verdi
Giorgio Strehler
Giorgio De Chirico
Maria Callas
Luchino Visconti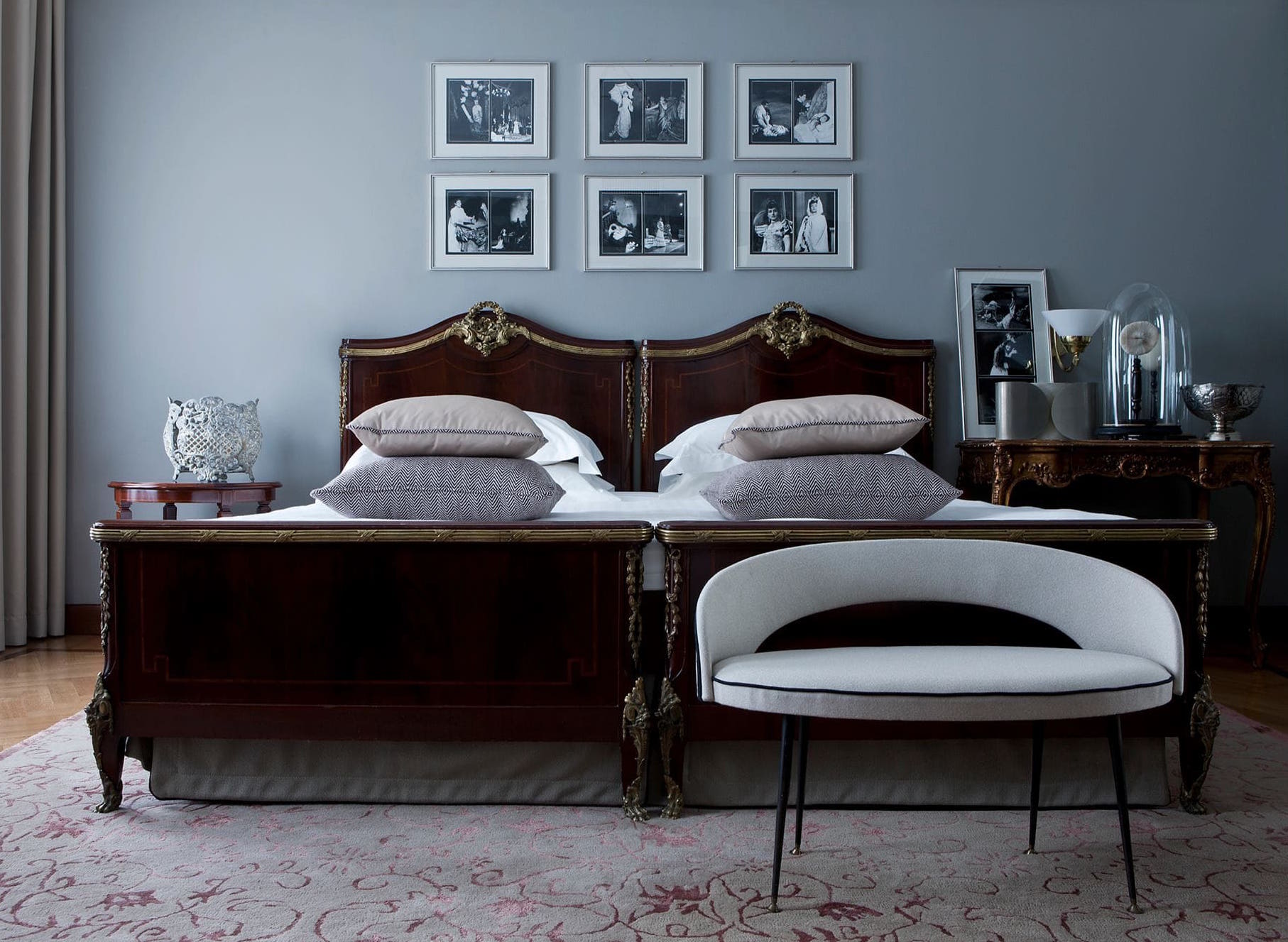 Eleonora Duse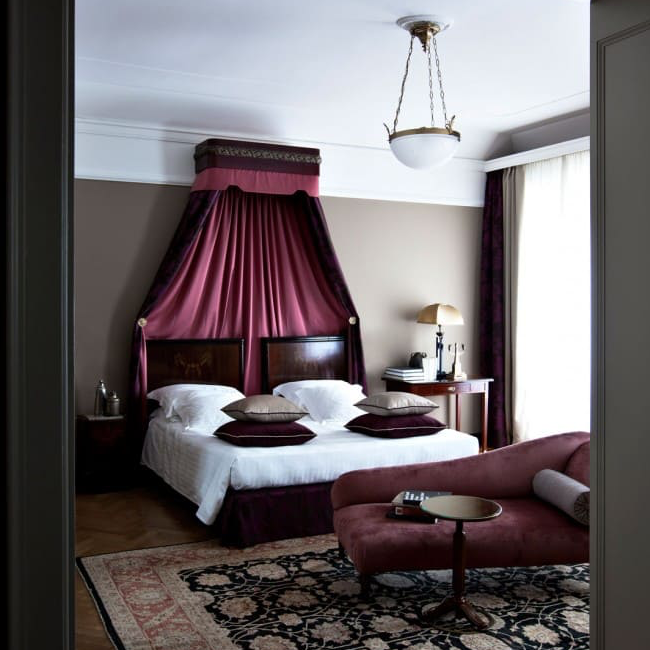 Health and Wellness at Milan's Grand Hotel
Take care of your mind, body, and soul while enjoying the luxurious lifestyle at Grand Hotel et de Milan. The fitness room is located on the second floor overlooking the internal courtyard. Through the floor-to-ceiling-windows you will see an abundance of greenery, allowing a moment's peace amid your fitness routine. Should you be interested in acquiring a personal trainer or yoga teacher, the hotel can organize this with ease. There's also an option to unwind with a personal masseuse, available for massage services in your own room.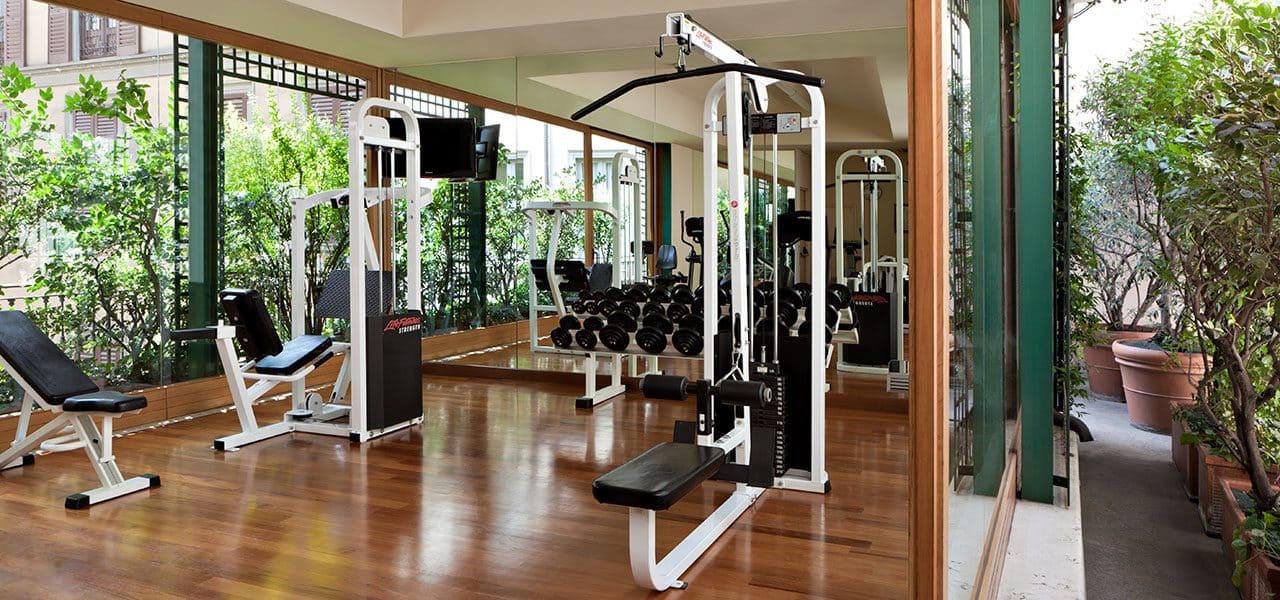 Grand Hotel Milan Membership Rewards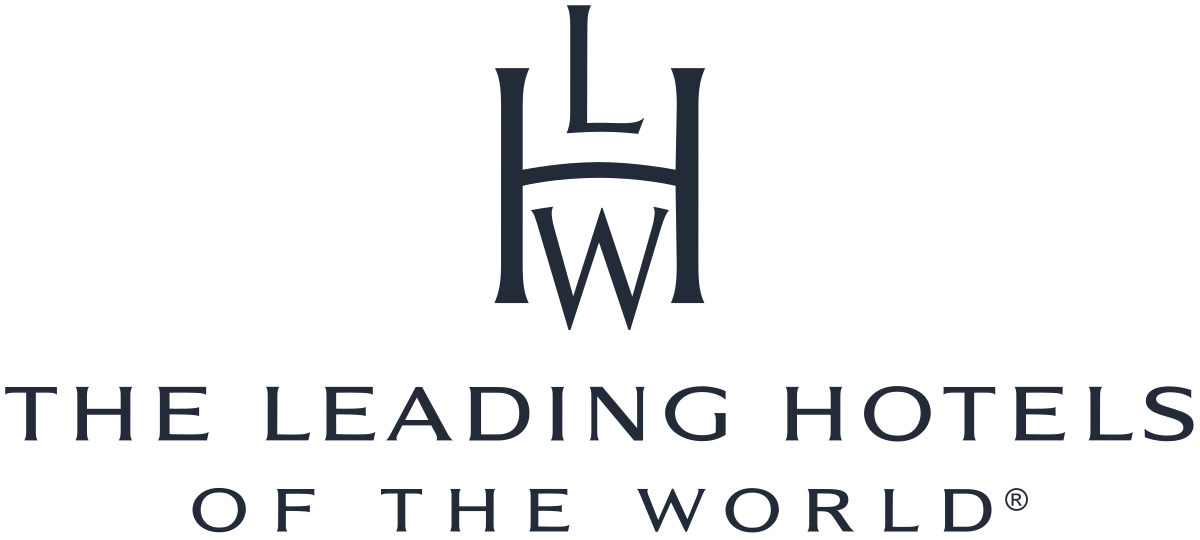 As a participating hotel of the Leading Hotels of the World, Grand Hotel et de Milan assures you an uncommon hotel experience. You will enjoy the historic architecture and unique interior. LHW was established in 1928 and today it consists of 400+ luxury hotels and resorts in 80+ countries, as well as
HQ in NYC and offices in 25 cities worldwide.
Embrace the historic charm of unique and prestigious accommodations with Abitare La Storia. Choose between historic dwellings ranging from hotels, castles, residences, restaurants, and beyond.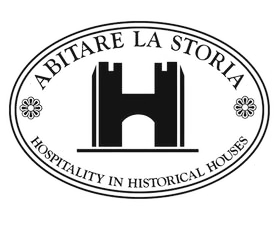 Grand Hotel et de Milan Location and Milano Destinations

Your location at Grand Hotel et de Milan allows close proximity to the most visited and celebrated locations in Lombardy's capital city.
Via Monte Napoleone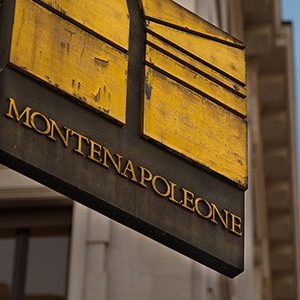 Teatro alla Scala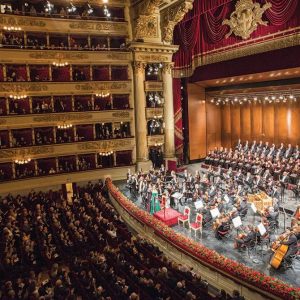 Pasticceria Marchesi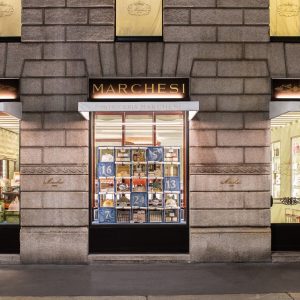 Duomo di Milano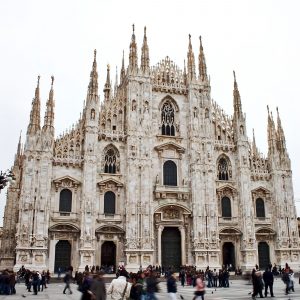 Rinascente Milano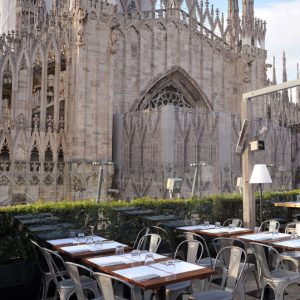 Galleria Vittorio Emanuelle II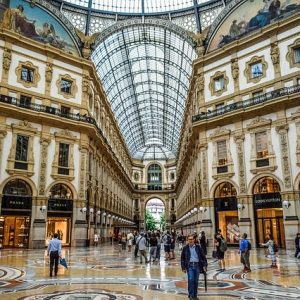 Note: For groups, special requests, comments, or questions please contact us today!

Connect with Grand Hotel et de Milan on Instagram and Facebook! #grandhoteletdemilan